The island of Key West is approximately 4 miles long by 2 miles at its widest with the popular Old Town making up about half of the area. Key West is also the southernmost city in the continental United States. While small in size, Key West offers visitors so much to do and see on the island. From historical landmarks, to local cuisine, and everything in between, you are sure to have a fun-filled day during your cruise stop. If you are considering a cruise that stops in Key West, Florida, check out our list of the Top Things to Do in Key West on a Cruise.
Top Things to Do in Key West on a Cruise
Sample the Local Flavor
If you are heading to Key West on a cruise, then you will certainly want to sample some of the local flavor. No visit is complete without taking a trip to Kermit's Key Lime Pie Shoppe. The "original" Kermit's is located on the historic Key West Bight. While you are there, you will need to try the key lime pie on a stick, dipped in Belgian chocolate!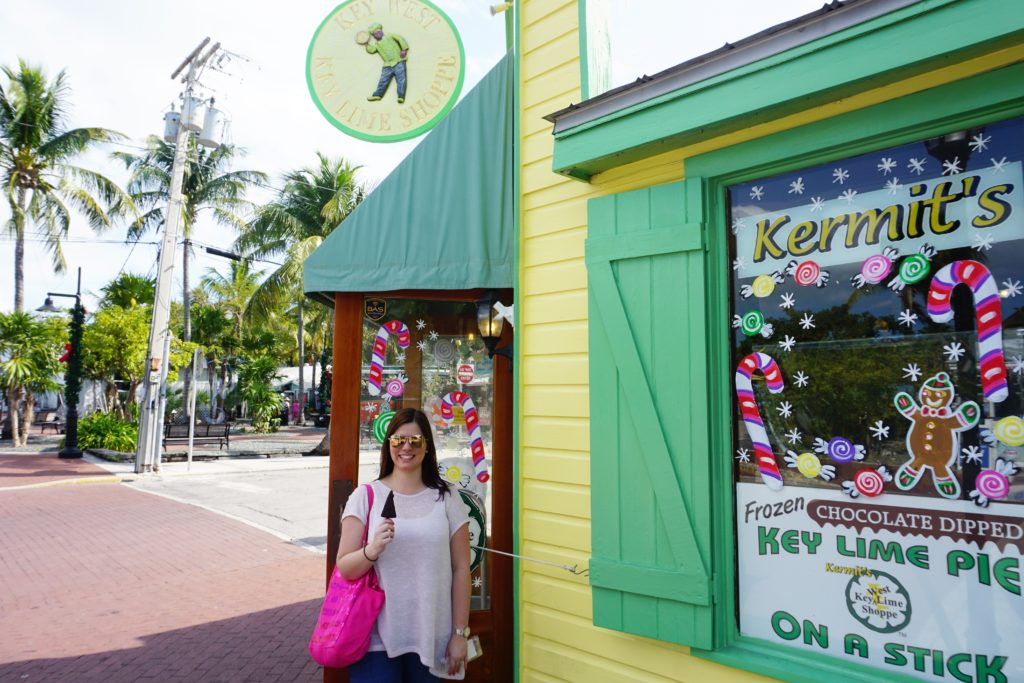 Conch fritters are another popular Key West dish. Serving as a reminder of the Bahamian influence in Key West, you will find this appetizer on just about every restaurant's menu. You will also find conch served in other dishes like ceviche and chowder, or perhaps even with a side of key lime aioli.
Some popular restaurant options among cruisers include: Garbo's Grill, Blue Heaven, Conch Republic Seafood Company, Smokin' Tuna Saloon, and Pepe's Cafe to name a few.
Snap a Selfie at These Iconic Landmarks
Nowadays, if there isn't a picture on social media, then it didn't happen. So, be sure to snap some selfies at the most iconic landmarks in Key West.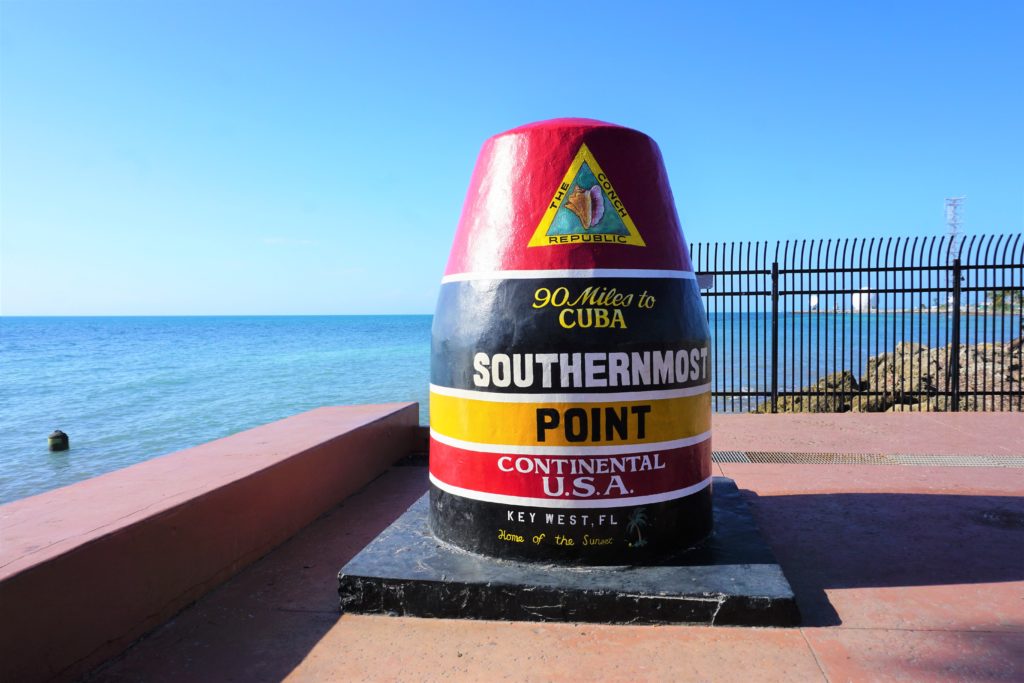 First, make your way to the vibrant red buoy located at the Southernmost Point of the United States. In fact, Cuba is just 90 miles south of this point. This large concrete buoy, found at the intersection of Whitehead Street and South Street, was established as a tourist attraction in the 1980's and is now one of the most photographed landmarks.
You will also want to grab a photo at the US1 Mile Marker 0. The US1 highway spans from Maine all the way to Key West. It is over 2,000 miles long and connects most major cities along the east coast of the United States. This photo op is located on the corner of Fleming and Whitehead streets.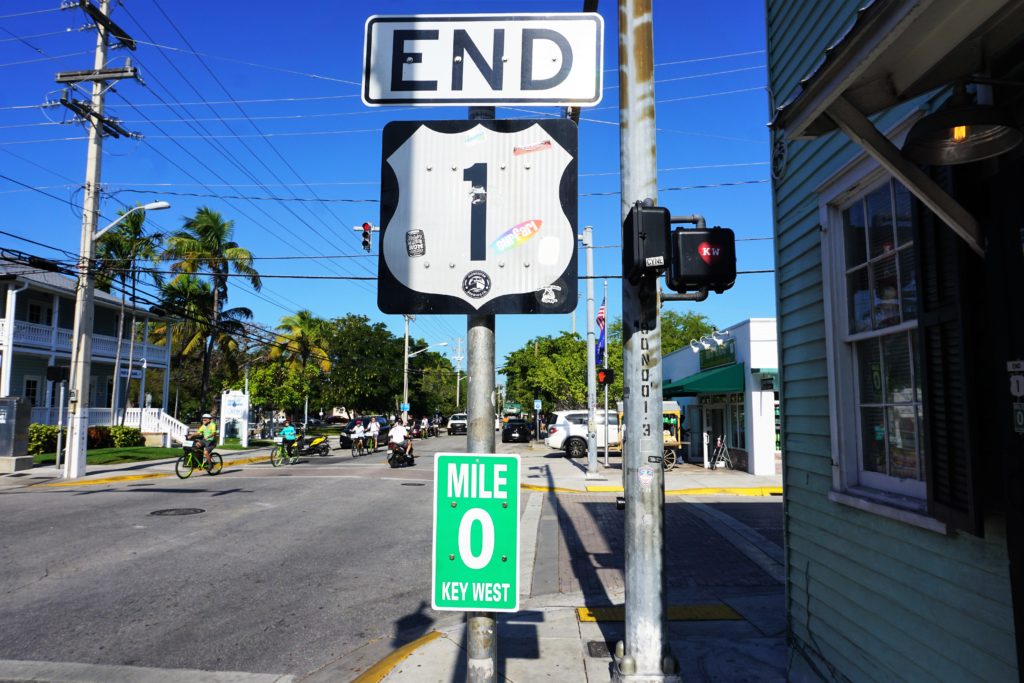 Take a Tour of Old Town
If you want to visit these famous landmarks as well as other notable attractions in Key West, you should opt for a tour of Old Town. Old Town Trolley Tours and the Key West Conch Train are two popular excursions in the area.
The Old Town Trolley offers a sightseeing tour of a number of Key West attractions along with narration. This hop on hop off bus features unlimited re-boarding during the day to allow visitors time to explore at their leisure. Other stops include Duval Street, Mallory Square, Truman's Little White House, and the East Martello Fort with the infamous Robert the Doll.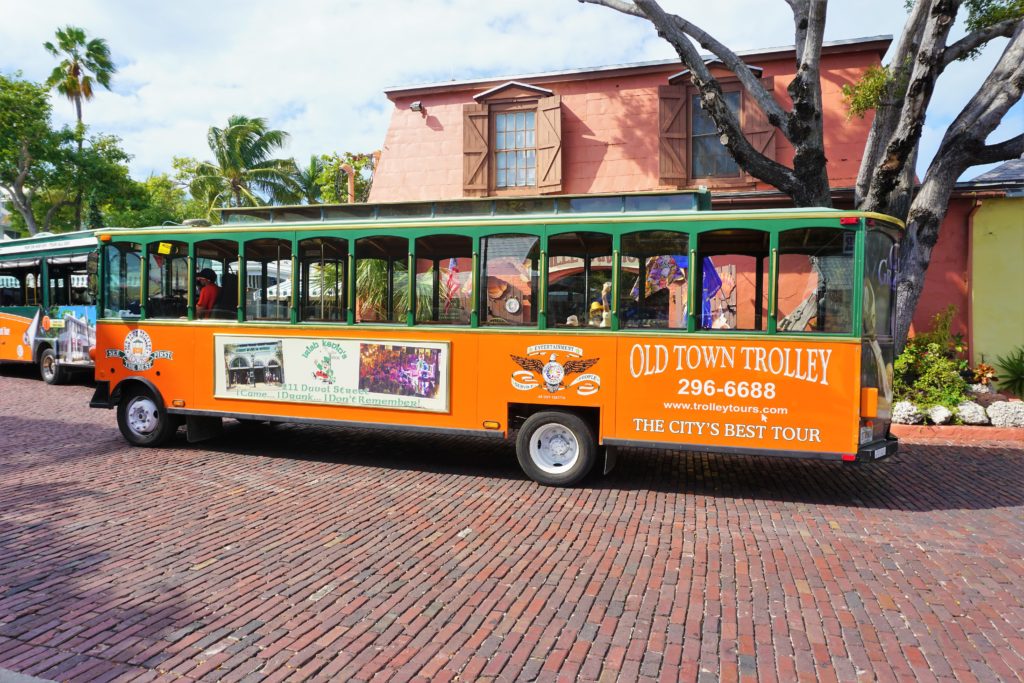 The Conch Train tour is a 75-minute drive through Old Town. The tour includes three stops for guests to hop on and hop off to explore the area in more depth and expert narration along the way. You'll learn about the history of Key West, as well as its unique architecture, people, and culture.
Related Post: Celebrity Edge Cruise Review
Stroll Duval Street
Duval Street is the main strip in Key West. Bars, shopping, and restaurants abound on this approximately 1 mile stretch in the heart of downtown.
Popular watering holes along the way include the world famous Sloppy Joe's, Irish Kevin's, the Green Parrot, and Hog's Breath Saloon. There are also plenty of unique shops where you will find everything from designer clothes to handmade jewelry to your typical Key West souvenirs.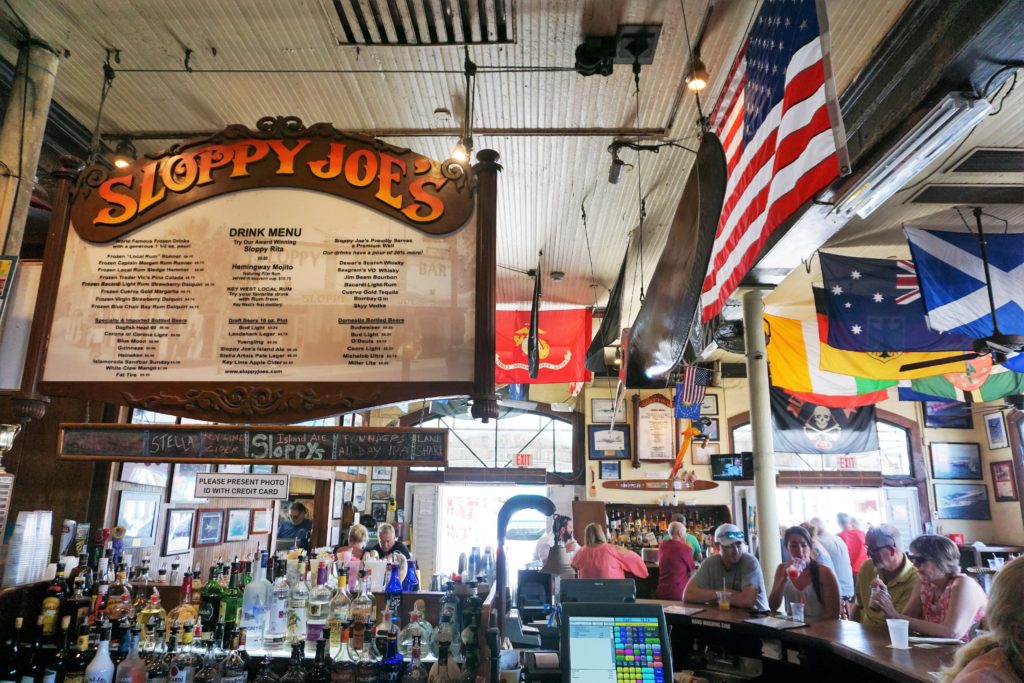 If you get hungry along the way, Duval Street is home to a Hard Rock Cafe, a Jimmy Buffett's Margaritaville, and other local restaurants. You might want to check out El Meson de Pepe for some authentic Cuban cuisine as well as Hot Tin Roof or Nine One Five for a bit more upscale dining experience. Not to mention, all the other wonderful restaurants already listed above.
Located on Duval Street, you will also find the Oldest House Museum and the Butterfly & Nature Conservatory. The Oldest House in southern Florida offers tours where you will see period time pieces, original furnishings, and the only surviving Cook House in South Florida. At the Butterfly Conservatory, you will experience a variety of flora and fauna including 50+ butterfly species from around the world and exotic birds.
Tour Hemingway's House and Museum
No visit to Key West would be complete without a stop at Ernest Hemingway's house. Located on Whitehead Street in the heart of Old Key West is the Spanish Colonial mansion of this famed author. Visitors can tour the home and the gardens where Ernest Hemingway lived and wrote for more than ten years. Admission rate includes a 30-minute guided tour.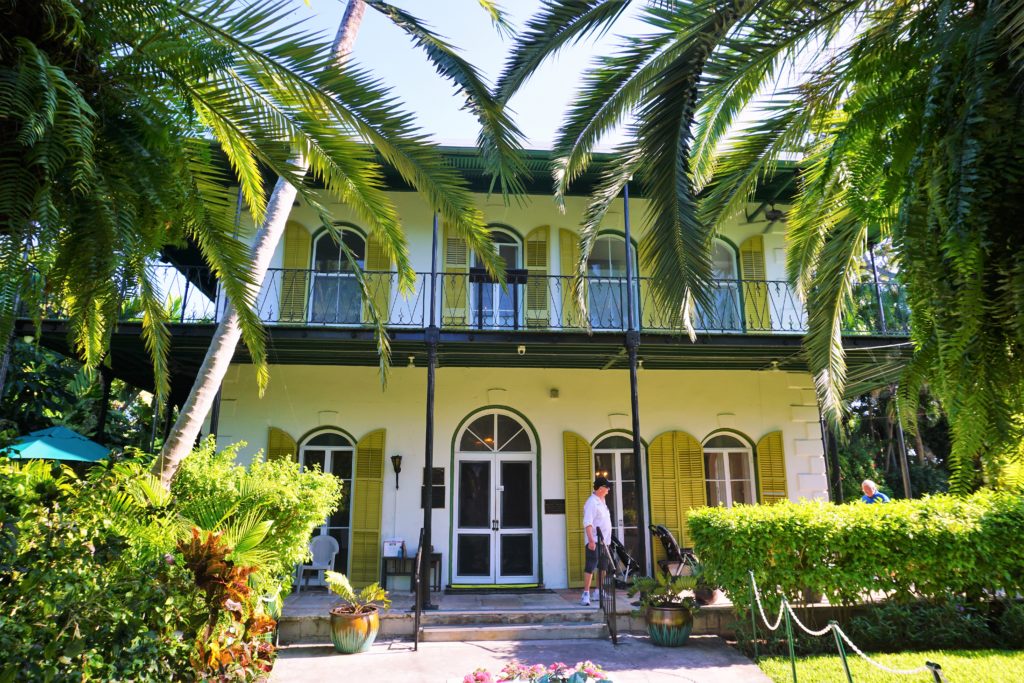 A unique feature of the grounds is the pool, as it was the first in-ground pool in Key West and the only pool within 100 miles. Guests will also find many of Hemingway's personal touches throughout the house including many European antiques as well as souvenirs from his safaris and expeditions. Perhaps the most notable links to the past though are the descendants of Hemingway's cats which have six toes.
Across the street from Hemingway's House, you will find the Key West Lighthouse which is also worthy of a visit. For a fee, visitors can climb to the top for amazing panoramic views of the area.
Visit Truman Little White House
The Truman Little White House is the only presidential museum in Florida. Located in the heart of downtown on Front Street, this historic home served as the winter White House of Harry Truman. Truman spent 175 days of his presidency here from 1946 through 1952. The house also served as an extended stay for Thomas Edison, scientist Edward Hayden, and six other American presidents.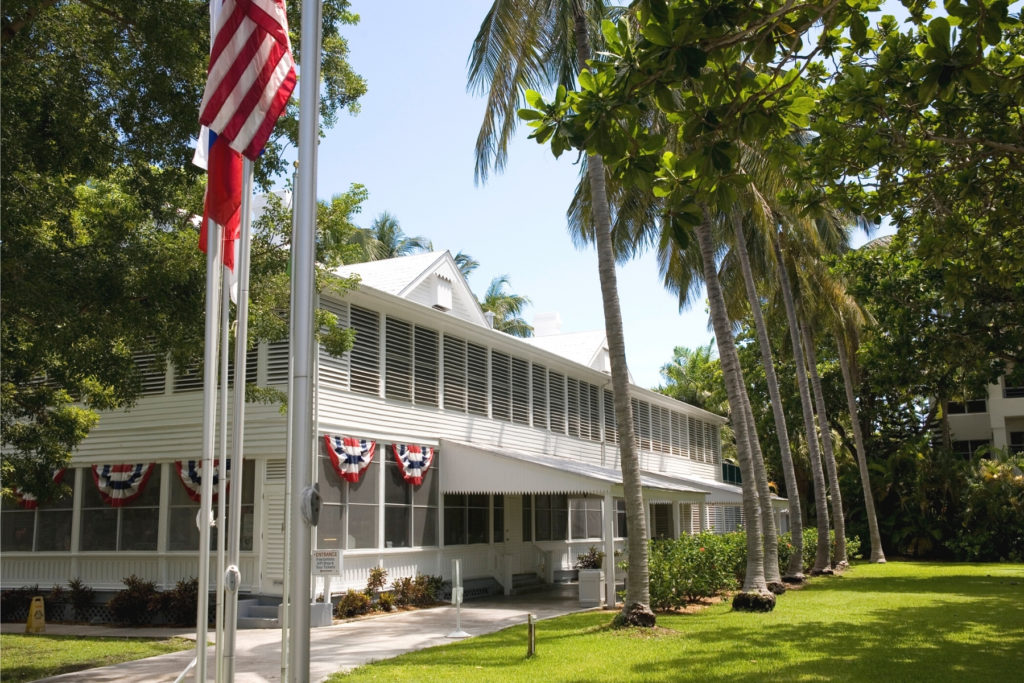 Today, visitors can book a guided tour of this former presidential residence. During the tour, you will get to see many of Truman's belongings, original furnishings, and the rooms where he worked on the Marshall Plan and wrote the Truman Doctrine. You will also learn about the presidency of Harry S. Truman, the Cold War era, and the Key West Naval History.
Set off on a Key Lime Bike Tour
If you want to be a bit more active during your visit to Key West, try a bike tour. With Key Lime Bike Tours, you can set off on a leisurely ride around town to see the top destinations. In addition to Hemingway's House, the Southernmost Point, and Mallory Square, some additional stops include the Key West Cemetery and the Historic Seaport. During this approximately 3 hour tour, your guide will provide a fun yet historical narrative of the Conch Republic.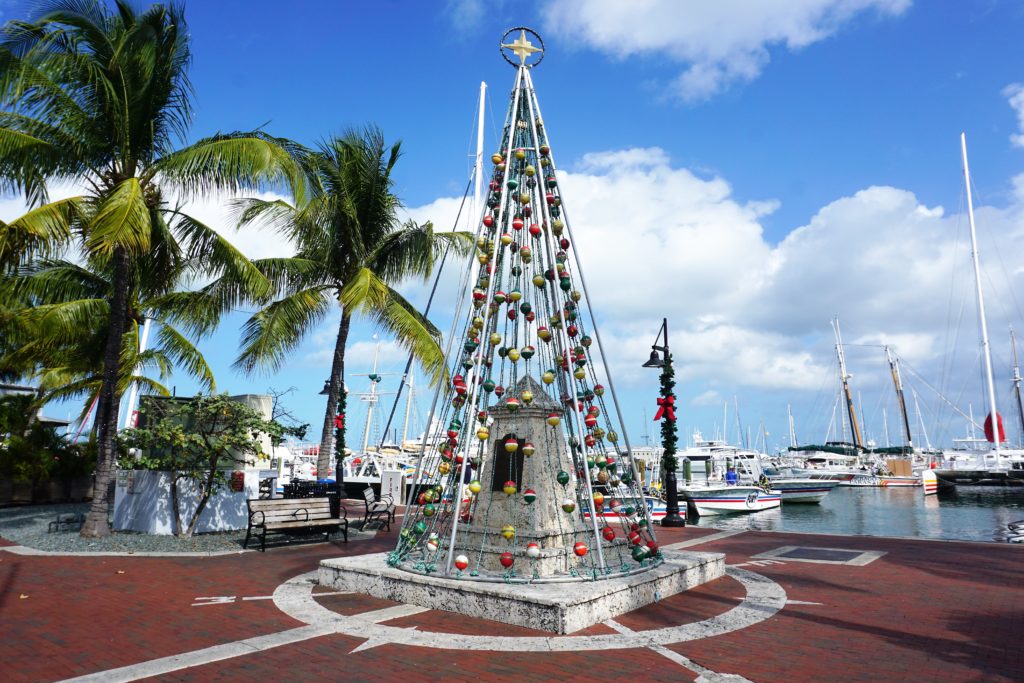 After pedaling throughout Key West, you can reward yourself with a delicious slice of key lime pie!
This bike tour offers guests their very own slice of Key West in a short amount of time, making it a great cruise excursion.
Relax at Fort Zachary Taylor Historic State Park
Fort Taylor is currently a Florida State Park and a National Historic Landmark. Construction of the fort began in 1845, and it was named after President Zachary Taylor in 1850 after his sudden death in office. The fort eventually became a key post during the Civil War and was heavily used again during the Spanish-American War.
Today, the park which now covers 54 acres of land is a tourist attraction in Key West. Guests can take guided tours of the fort to see Civil War cannons and learn about the fort's construction.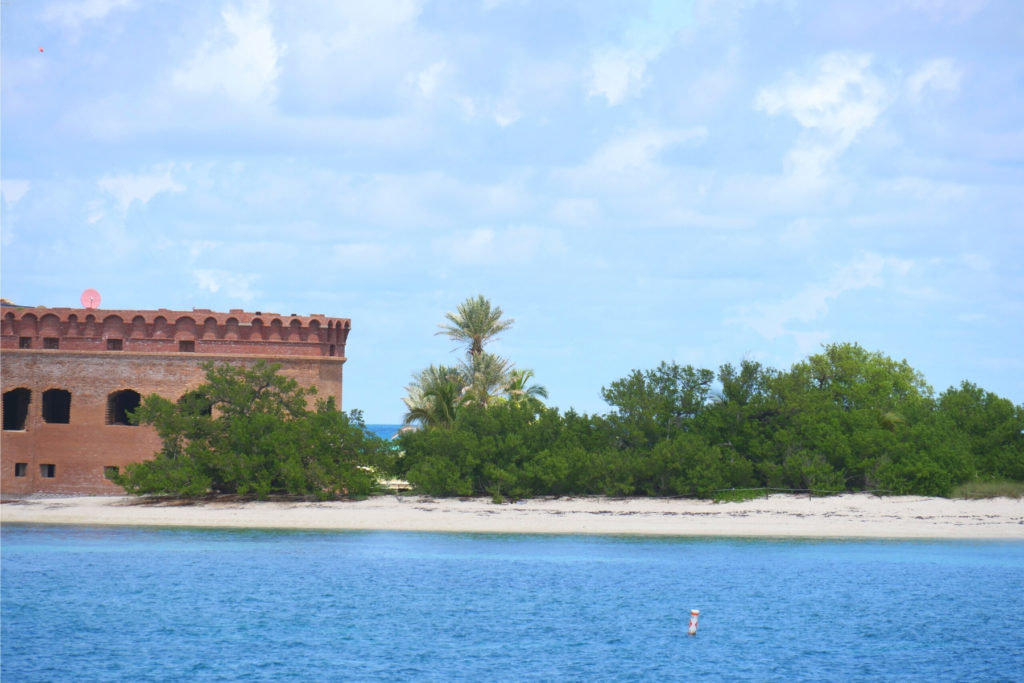 There are also several nature trails located around the park, as well as a large stretch of beach. This beach just happens to be considered one of the best beaches in Key West and is a great spot for snorkeling. With so much to offer, visitors could easily spend the entire day at Fort Zachary Taylor Park and Beach.
Spend a Day at Smathers Beach
If you are looking for another beach option in Key West, Smathers Beach is a popular public beach that is free to visit. Located on the south side of the island, it is the largest of the city's beaches at almost 2 miles long. While Key West is not known for its beaches, rumor has it that the sand at Smathers is imported from the Caribbean.
Smathers Beach also features plenty of amenities. Guests can enjoy food trucks, water sports, and chair and umbrellas rentals on the beach.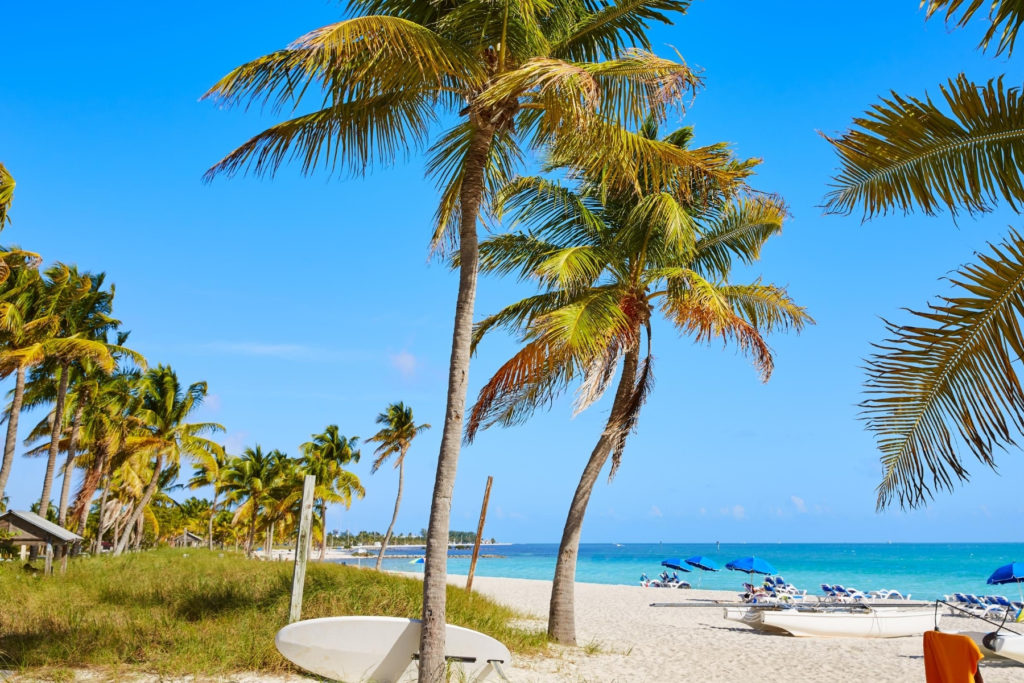 Other local beaches include South Beach, Higgs Beach, and Dog Beach. Or, you could even book a ferry over to Dry Tortugas National Park which is located about 90 miles away from Key West.
Get Out on the Water
Snorkeling, kayak tours, parasailing, jet skis, boat rentals, and sunset cruises. Key West offers so many options for visitors to get out on the water and enjoy a day of fun in the sun. Sunset Watersports Key West even offers a "Do it All" adventure. This option includes 13 different water activities and even a grilled lunch for six hours of fun!
Sebago Watersports also offers eco-tours to discover the diverse ecosystem surrounding Key West. Guests can kayak through mangroves or snorkel through the coral reef. Fury is another watersport company that has many of the same offerings as well as a dolphin watch tour where you can observe bottlenose dolphins in their natural habitat.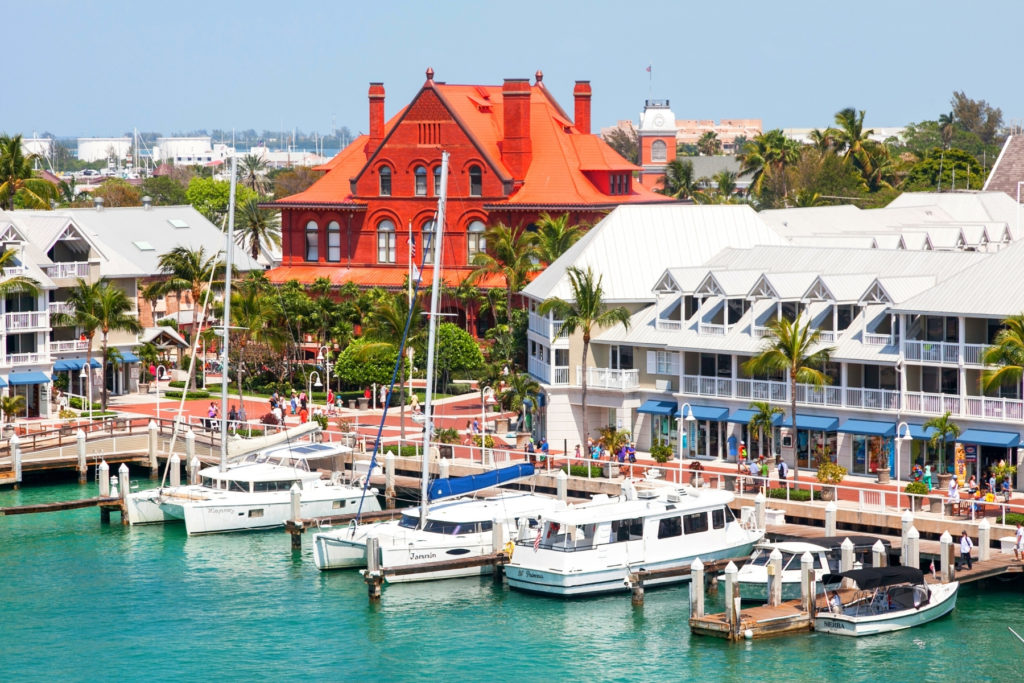 With so many great options, you are bound to find a local company offering a tour that is perfect for you! Of course, your cruise line will also offer similar shore excursion options if you'd prefer that convenience.
Catch a Sunset in Mallory Square
If you have the luxury of spending the evening in Key West on your cruise, you will definitely want to catch the sunset in Mallory Square. This dock comes alive with local vendors, street performers, food carts, and a party atmosphere about two hours before sunset.
The Sunset Celebration has been occurring nightly since the 1960's, so you don't want to miss it. The lively atmosphere coupled with the beautiful sun setting into the Gulf of Mexico is the perfect way to end your cruise stop in Key West.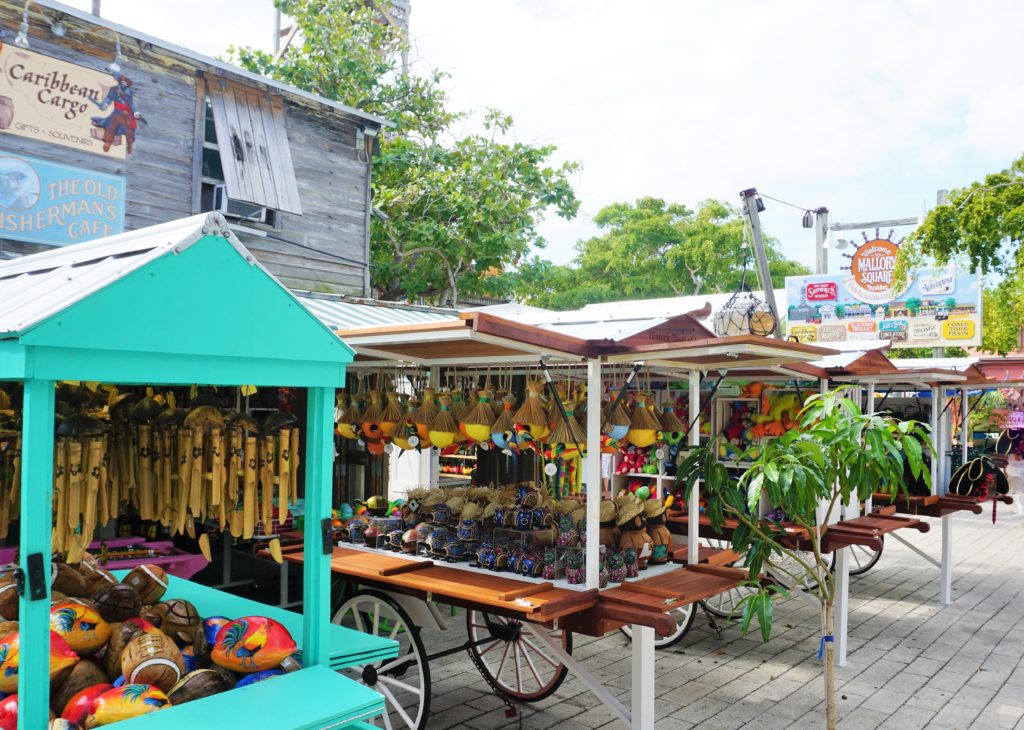 Ghosts and Gravestones Tour
If your cruise is docked in Key West until late, you might also be interested in hopping on a Ghosts and Gravestones Tour. During this 1-hour journey to the dark side of Key West, you will hear ghostly tales and visit some said-to-be haunted landmarks. Your trolley of the doomed will set off in search of the forgotten souls, lost tombs, strange dolls, and the Lady in Blue.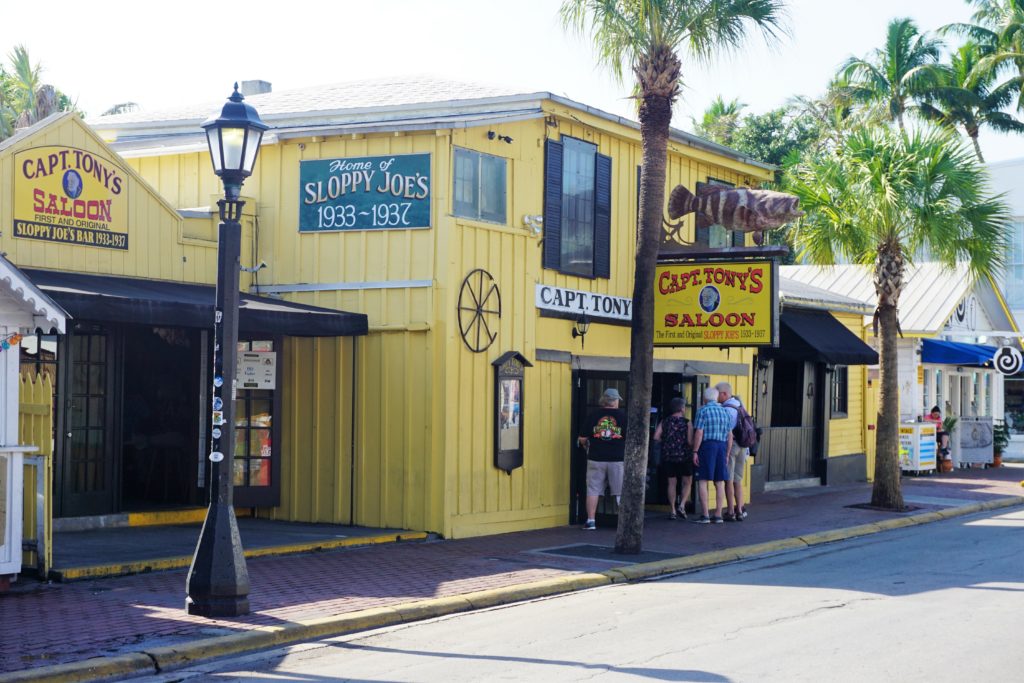 Your ghost host will tell tales of some of the most haunted sites on the island including the African Slave Cemetery, Captain Tony's Saloon, the Key West Shipwreck Treasure Museum, and more. Be on the lookout for strange occurrences and supernatural sightings.
Comments
Did we miss any of your Top Things to Do in Key West on a Cruise in our list? What are your favorite activities on the island? Drop us an anchor below to share how you like to spend your day in this southernmost city in the continental United States.