Scroll Down to Watch our Latest Cruise Tips Video on How to Save Money on Cruise Drinks!
No one likes to spend more money than they have to, especially when on vacation. The bargain hunter in all of us is always looking to find ways to stretch travel funds or squeeze a few extra dollars out of a trip. This is even more true when it comes to your bar tab on a cruise. These 10 easy ways to save money on cruise drinks are simple and inexpensive ways to get cheaper, and often times free, cocktails on most cruise lines. Raise a glass and toast to savings!
10 Easy Ways to Save Money on Cruise Drinks
Have Someone Else Pay For Them
You can save money on cruise drinks by having the cruise line pick up the tab. Quite honestly, this is easier than you think. Some cruise lines run promotions in which you can get free beverage packages or onboard credit that can be used to offset your bar charges during the cruise. If the cruise line itself is not running any deals, see what perks are available through travel agents. Booking with a travel agent can often save you money by providing extra value, such as alcoholic beverages. If nothing else, perhaps the agent might include a Bon Voyage gift in your cabin, which is usually a bottle of wine or champagne.

Buy Before You Board
Another easy way to save money on cruise drinks is to prepay before you even step onboard the ship. Using the cruise line's website, you can usually pre-purchase things such as bottles of wine or bottle service. In addition, other savings can be had when you buy cruise beverage packages ahead of time, with reduced rates up to 20% or more off the going prices on the vessel. Now, it will be that much easier to reach your "break even" point and save some serious cash.

Bring along Your Own Drinks
We would never recommend you do anything to violate the cruise contract. Almost all major cruise lines prohibit you from bringing bottles of liquor and beer onboard. However, you can save money on cruise drinks by packing your own bottles of wine. Most cruise lines allow two bottles of wine that can be consumed at dinner or in your stateroom (corking fees may apply). This puts a little less stress on your wallet, and lets you spend your funds on those frozen cocktails poolside.
Find a Cruise Line You Love and Stick with Them
Another easy way to get free or cheap drinks is to cruise often with the same cruise line. Once you have taken a cruise with the line, you will be enrolled in the loyalty program. Depending on the cruise line and your standing in their program, you can score everything from coupons for 50% off drinks, free Welcome Back parties (with free drinks), to nightly receptions where you can indulge in beer, wine, and spirits courtesy of the cruise line. Sometimes, it pays to stay loyal!

Meet the Captain
On most cruises lasting 7 nights or longer, you are bound to find one night where there is some type of "Captain's Reception". Here, the captain gives a short speech and is available to take pictures, while the crew are usually handing out free glasses of champagne or wine. Attending one of these parties in the Promenade or Centrum can provide you with a complimentary drink or two that you can take along with you to the next show.
Enjoy a Taste Test
During your cruise, the line may offer a taste testing or some type of wine classes or cocktail making demonstrations. Some of these are free, offering small samples, and others do have cover charges. Even the ones that do have a small additional charge often include a variety of drinks making the per drink cost lower than the nearby bar. So, even if you get just a few samples for free, you are still saving money on cruise drinks while expanding your horizons.

Go for More than One at a Time
Ordering multiple drinks at once is another way you can save money. You can often save 15% or more when buying a "bucket of beer". Along with getting some free bottles, you can also score a nice little cooler or beverage container for the remainder of your cruise. If you are a wine lover, opt to purchase a bottle of wine instead of glasses of wine. Your waiters will be happy to save the bottles for you each night, and you can eek out a few more drops of savings than if you purchased those glasses individually. Also, be on the lookout for buy-one-get-one deals or happy hour specials that couple drinks to increase the savings.
Don't Drink on the Ship
This doesn't mean you have to forgo libations all together; instead, wait until you are docked in port. You are sure to find a local establishment offering some discount deals on local beers, wines, and signature rum and tequila at most ports of call. Along with the savings, you can try something new and perhaps bring home a souvenir glass. If you don't feel comfortable wandering the port on your own, then find a shore excursion or beach break that includes an all-inclusive option. This way, you can spend the day exploring a new locale while also enjoying some cruise drinks.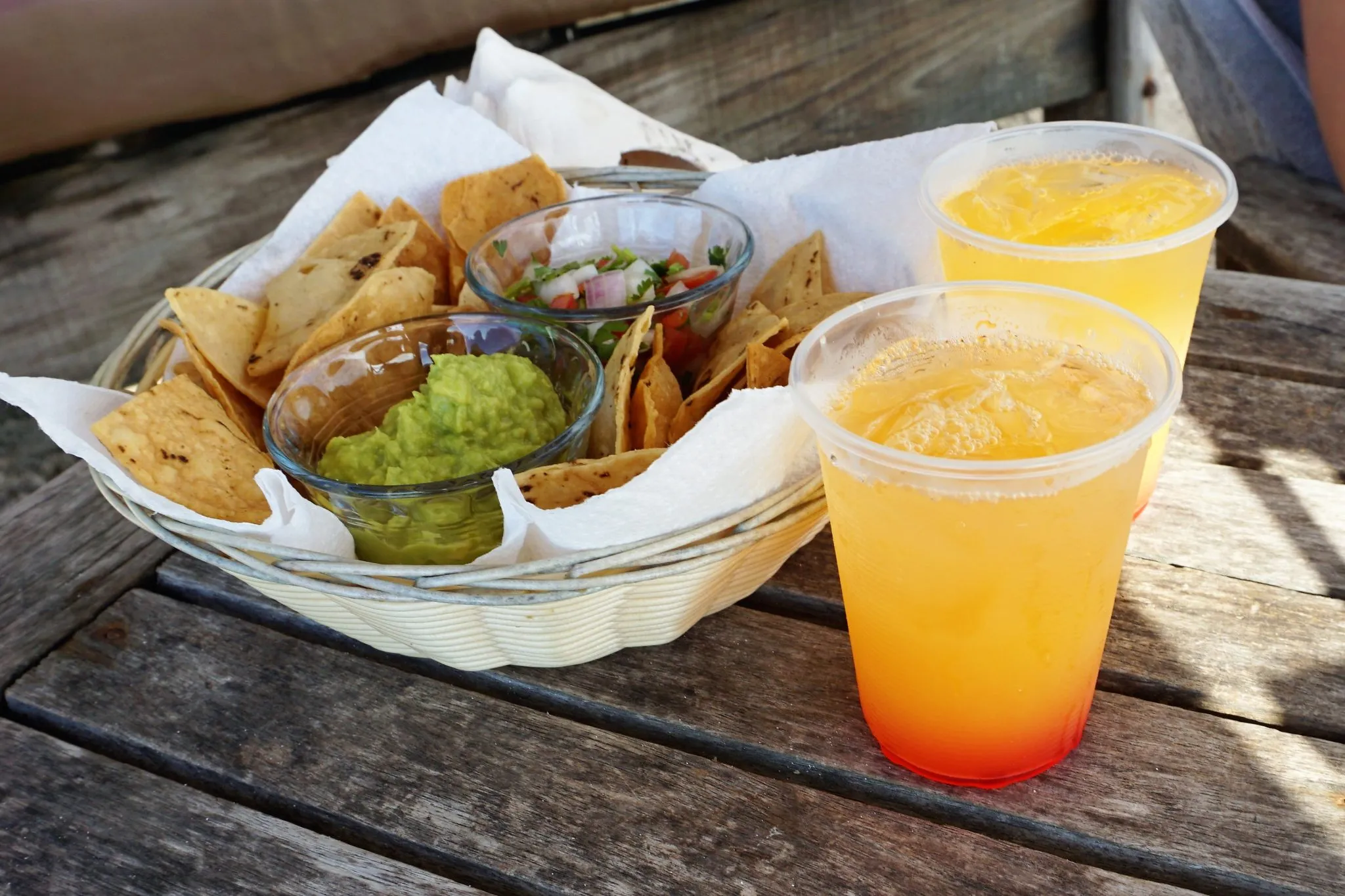 Purchase a Drink Package
How about getting all your drinks covered for one flat fee? Most major cruise lines now offer beverage packages that cover most onboard alcoholic purchases. Drink coverage varies by plan level and per cruise line. We have tested out several plans on cruise lines including Royal Caribbean International, Celebrity Cruises, and Norwegian Cruise Line, and we usually come out ahead. Not only do these packages work on the ship, but they are often also redeemable on the cruise line's private islands.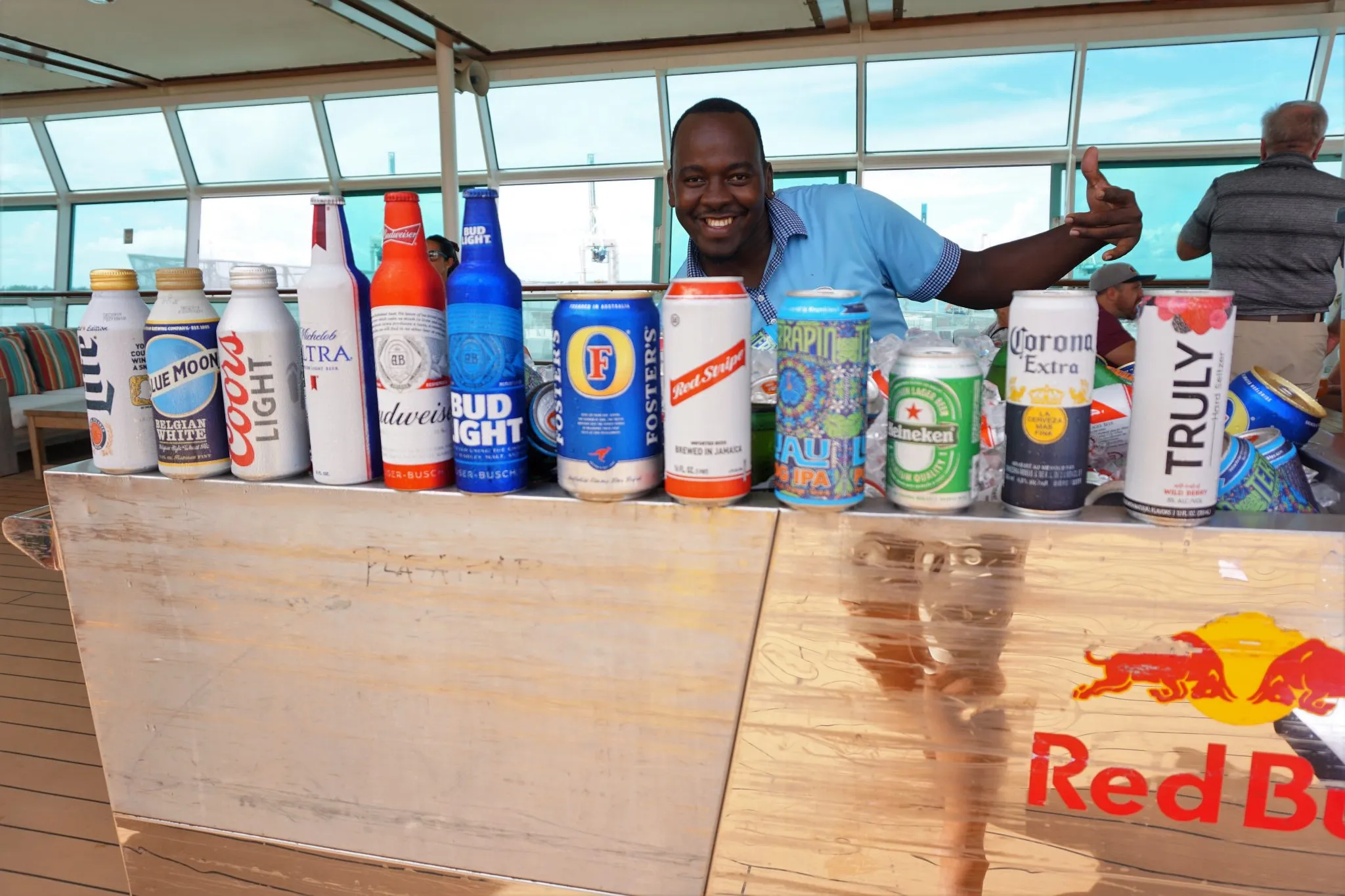 Upgrade Your Cruise Experience
When pricing out your cruise, consider premium or luxury brands. Along with more intimate service and upgraded accommodations, these lines usually include complimentary drinks. Lines like Viking Ocean Cruises, Seabourn, and Silversea Cruises offer such perks. Once you start to compare the per day prices for the additional luxuries, those who like to enjoy some cocktails might find a better deal on these more inclusive cruise lines. Not to mention all of the other upgrades you will experience as part of your cruise vacation.
Comments
Do you have any additional tips to save money on cruise drinks? How do you keep your cruise bar bill in check? Drop us an anchor below to help fellow travelers stay on budget during their next sailing.