Anthem of the Seas Dynamic Dining is here to stay! The rumors were that starting on April 30th, Royal Caribbean was saying goodbye to Anthem of the Seas Dynamic Dining, but it appears that the program will remain on the ship now.
We just happened to be on this very sailing and spoke with dining officials who confirmed that the original intent was to remove the program, but given recent positive feedback, the company decided to stick with Dynamic Dining for the time being. Given that the program is here to stay, we wanted to help other cruisers make the most of their Anthem of the Seas Dynamic Dining experience.  So, we have put together this honest review based on our experiences with Dynamic Dining.
Anthem of the Seas in Royal Naval Dockyard, Bermuda
Review of Anthem of the Seas Dynamic Dining
What is Dynamic Dining?
Revealed on Quantum of the Seas in 2014, Dynamic Dining had a rocky start. What initially started out as more of a freestyle approach, with no main dining room and no set dining times, this program has evolved based on customer feedback since the first roll-out about 2 years ago. With the current Anthem of the Seas Dynamic Dining program, there is still no main dining room; instead, there are four large complimentary restaurants with various culinary inspirations and unique menus.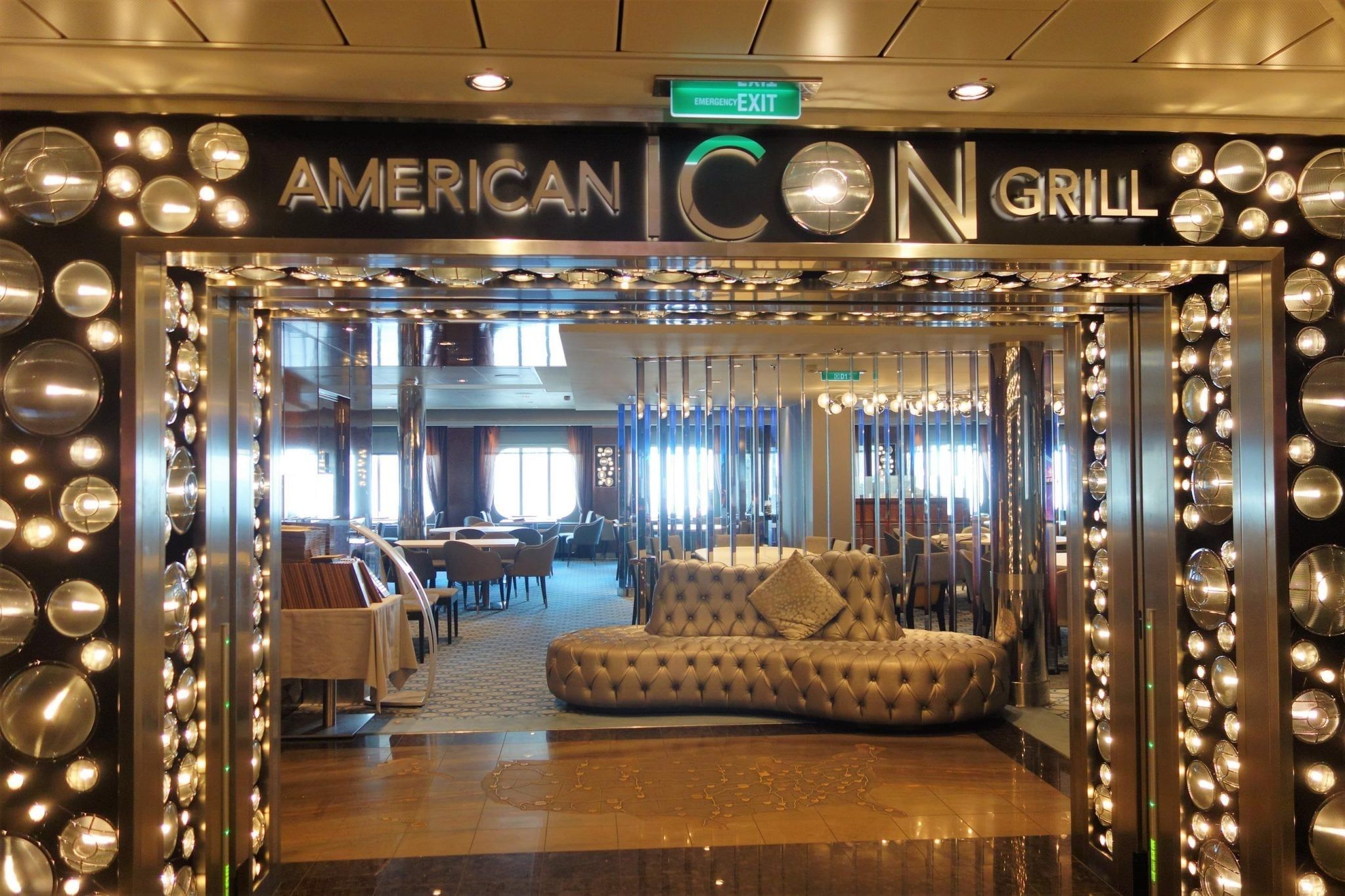 These restaurants include the American Icon Grill which serves American-style comfort food and the upscale Grande which requires formal attire on deck 4. On deck 3, there is the Pan-Asian venue Silk and the modern French cuisine of Chic.  In addition, there are specialty dining restaurants that offer unique menus with a per person surcharge. These restaurants include Izumi, the cruiser favorite Chops Grill, the imaginative cuisine of Wonderland, and the modern Italian food of Jamie's Italian restaurant.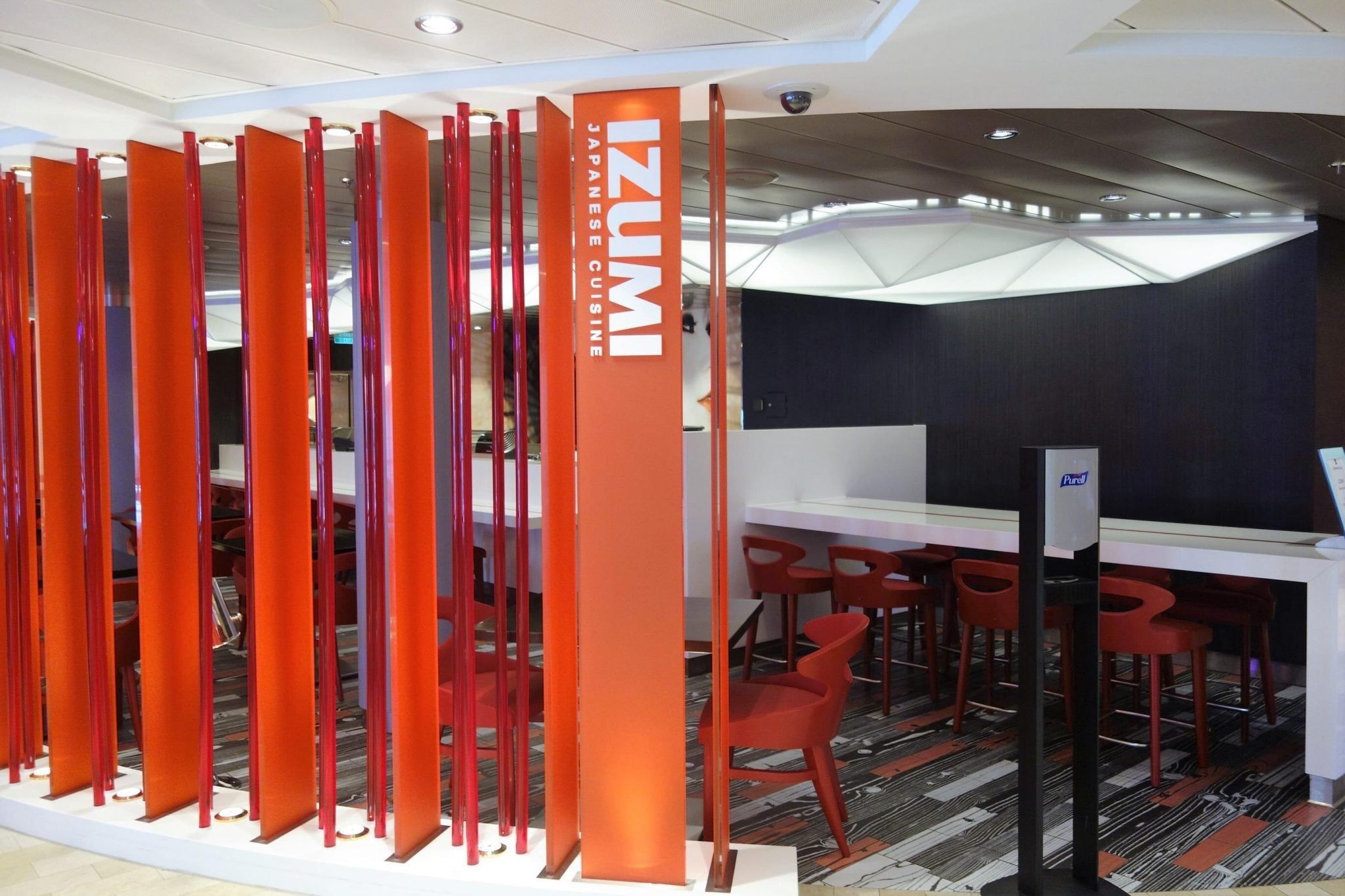 With Anthem of the Seas Dynamic Dining, cruisers now have two options on how they can go about dining on the ship. They can choose either the Dynamic Dining Choice option or the Dynamic Dining Classic option. The Dynamic Dining Choice option still gives cruisers a more freestyle approach, allowing the flexibility to choose at which restaurant they want to dine, at what time, and on what days. The Dynamic Dining Classic option was brought about to accommodate the more traditional cruisers, like ourselves, allowing a set rotation through the four complimentary restaurants but at the traditional dining times with a set waitstaff for the duration of the cruise. This rotation is pre-determined by the cruise line and will repeat itself after day 4; however, you will not know your rotation until boarding the ship.
Restaurant Menus with Dynamic Dining
The four complimentary restaurants each have two sets of menus (Menu A and Menu B). These menus contain a Classics Selections section that stays the same and a Signature Selections section that changes from Menu A to Menu B. For longer cruises, the menus are rotated so cruisers can enjoy different options during subsequent visits to the restaurants.
Lobster is Served on Both Menus at Grande with Anthem of the Seas Dynamic Dining
It just so happened that the menus we preferred (Menu B) were offered later in the cruise (meaning only on day 5 of our 5-day Anthem of the Seas sailing). We will have all of the menus (both rotations) from our cruise posted shortly.
Our Experiences with Dynamic Dining Choice
We tested out the original version of Dynamic Dining on Quantum of the Seas, which is now the Anthem of the Seas Dynamic Dining Choice option. With this option, you have no set dining times or venues. You can eat at any restaurant, any night of the cruise, at any time. Well, this is true in theory.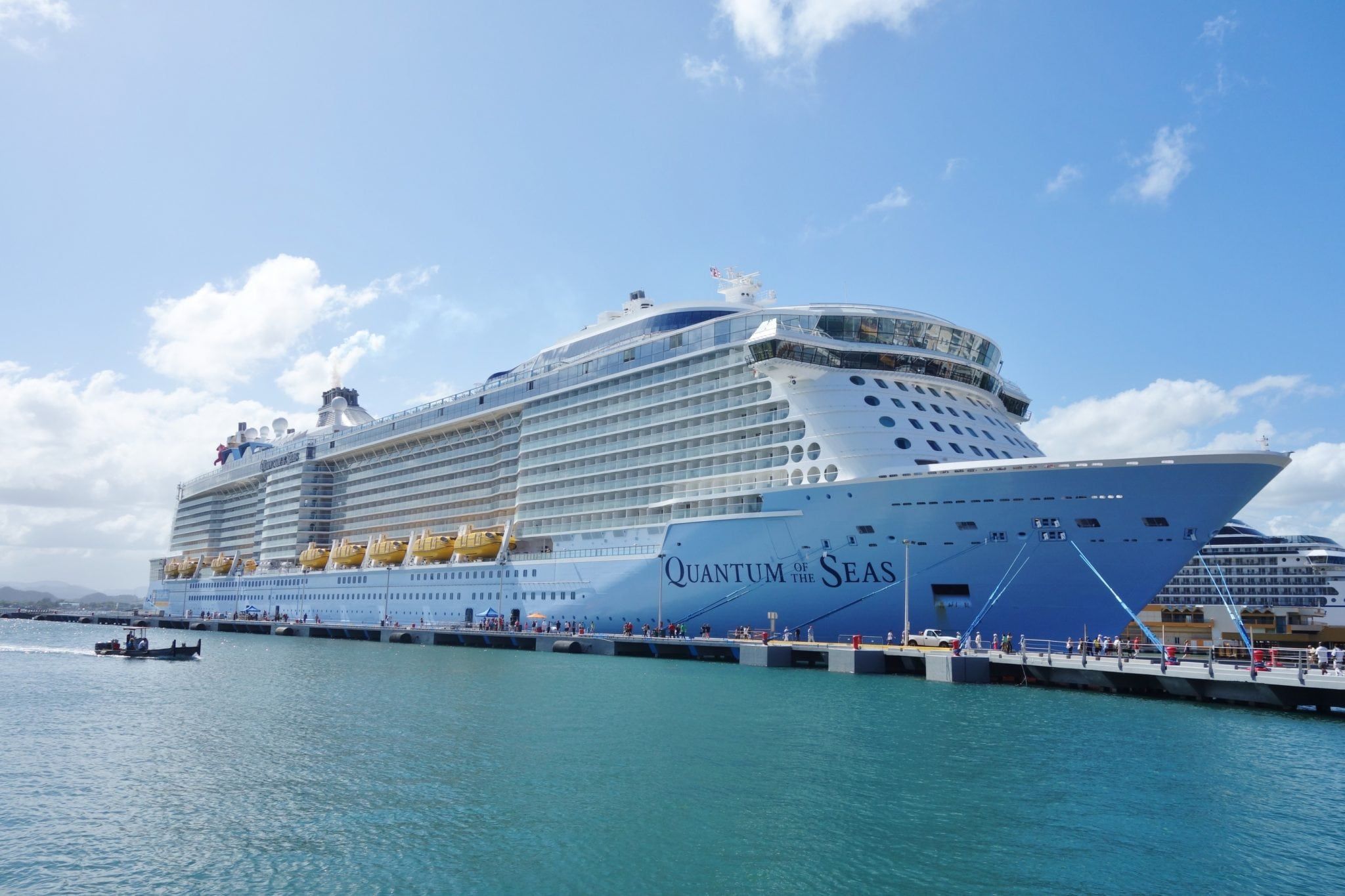 If you do not want be truly freestyle, you can make reservations prior to sailing using the online reservation system on Royal Caribbean's Cruise Planner, or you can make reservations upon boarding the ship. You can also link different cabins or members of your party to allow for varying group reservations, so you are never locked into a specific table arrangement.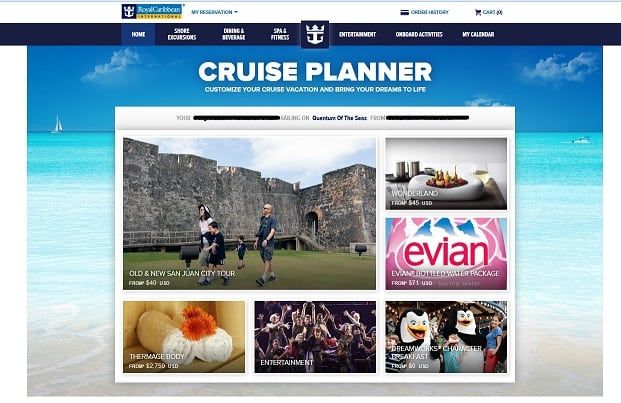 If you are more free spirited, you can just "walk up" to a venue at any given time. We did not take a chance and made all of our reservations prior to boarding, including a few specialty dining restaurants.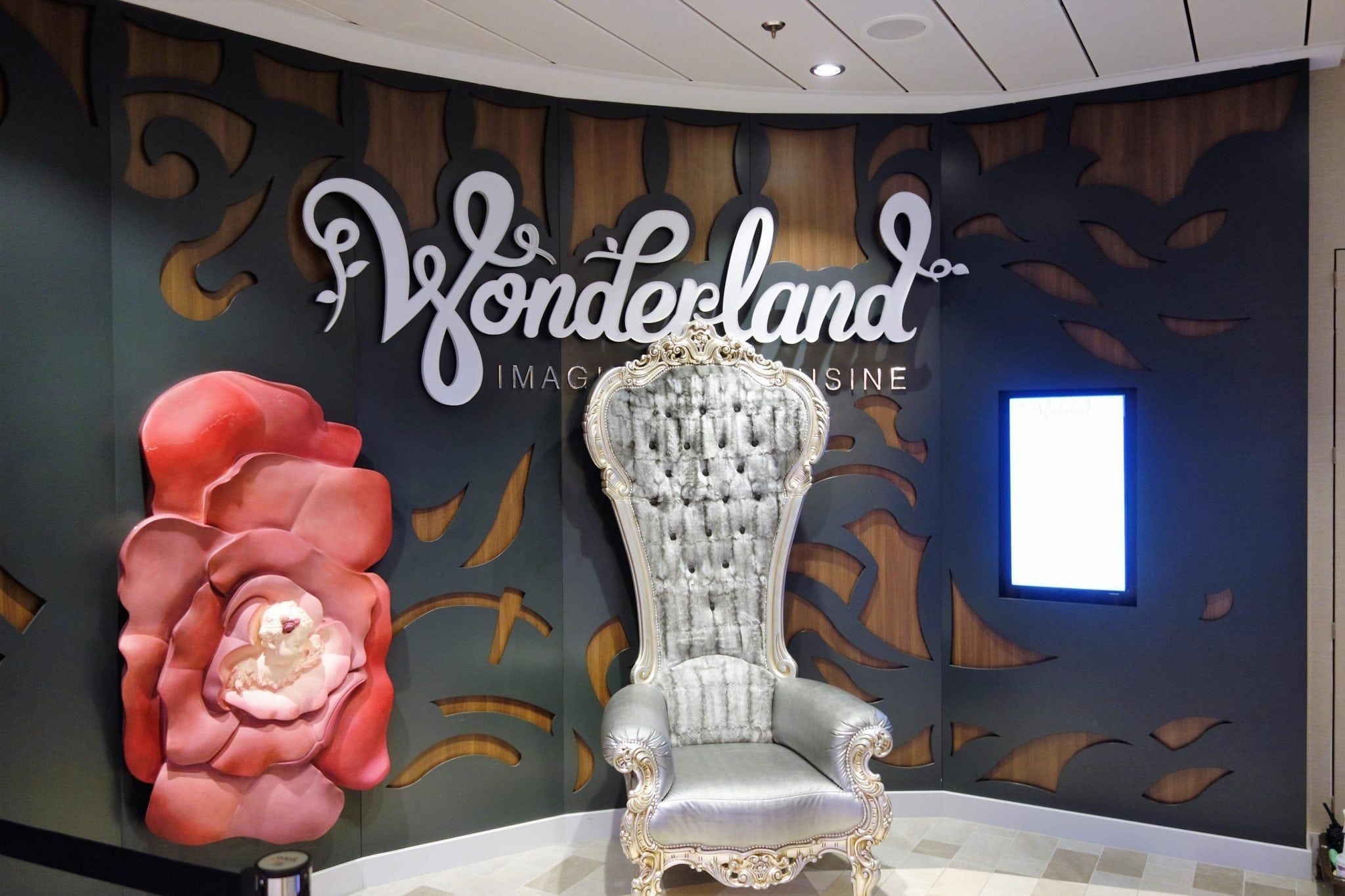 When arriving at the dining venues at our reservation time, we then had to wait in line to be seated. This wait time fluctuated between less than five minutes to over twenty minutes depending on the venue and night. We also had a different table and different waitstaff every night, some of which were better than others. We found the service and wait times to be the downfalls of this option.
Our Experiences with Dynamic Dining Classic
Being traditionalists when it comes to dinner on a cruise ship, we opted for the newer Classic option during our recent cruise on Anthem of the Seas. The Anthem of the Seas Dynamic Dining Classic option gives you a set dining time and table assignment every night following a set restaurant rotation. Each night, you dine at a different restaurant but with the same waitstaff and same table assignment. You will find your restaurant rotation and assigned table information in your room on embarkation day. Our dining rotation for this cruise was Chic, Grande, Silk, American Icon Grill, and then the rotation started over again. As mentioned above, the dinner menus rotate, so we had "Menu A" at each restaurant the first 4 nights and would have had "Menu B" at Chic on night 5.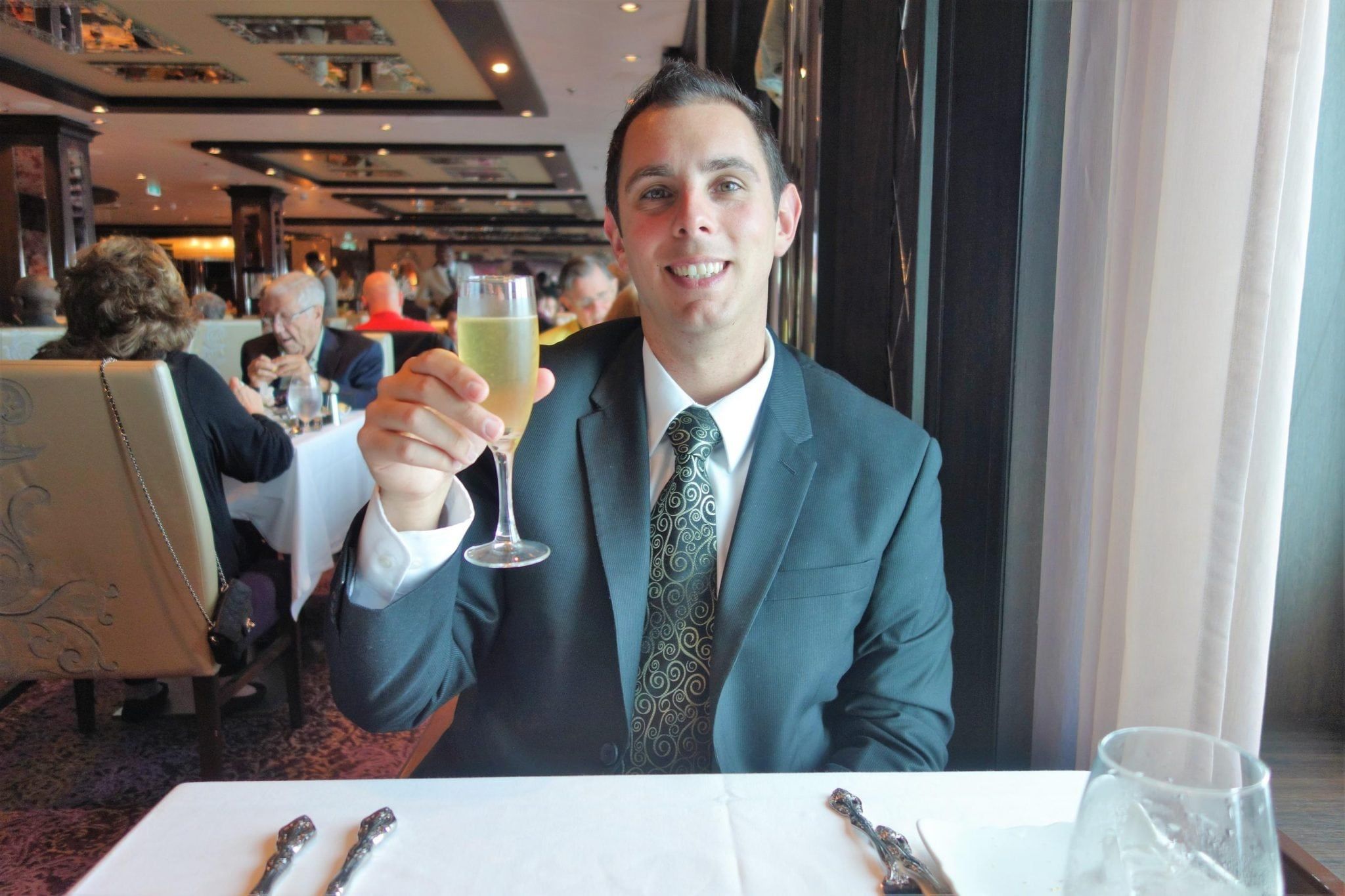 The set dinner times are an early seating which is between 5:30pm-6:00pm and a late seating which is between 8:30pm-9:00pm. You can show up anywhere within the thirty minute window before your table will be given away. We choose the early seating, and we were usually at the restaurant by 5:45pm with no problems. Since you know your table number and location in the restaurant, you do not have to wait in line to be seated.
We did see staff come around our section promptly at 6:00pm to survey which tables were empty. By 6:15pm, new cruisers were seated at those tables. So, this meant that the waiters had to tend to tables with both Dynamic Dining Classic and Dynamic Dining Choice patrons. We thought this was a flaw in the design.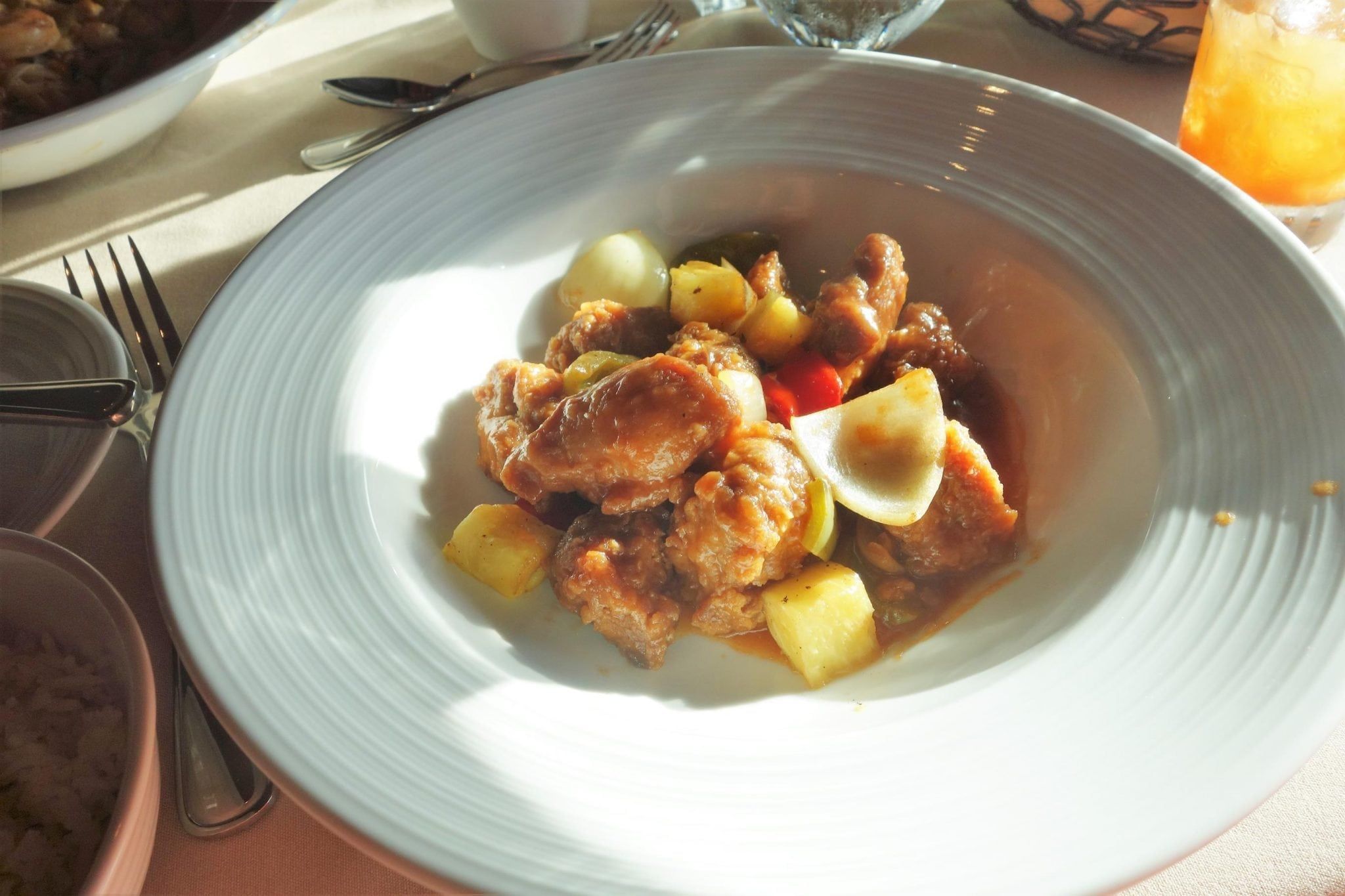 Our table assignment was table 108, and our waiter was Manilow. This table was in the same location in every restaurant, with some restaurants being mirror images of others. Of course, you could always just ask for assistance locating your table if needed. Having the same waiter every night was nice as he got to know us during the cruise. We did not have a set assistant waiter, which meant getting plates cleared and refills on water/coffee were slow at times.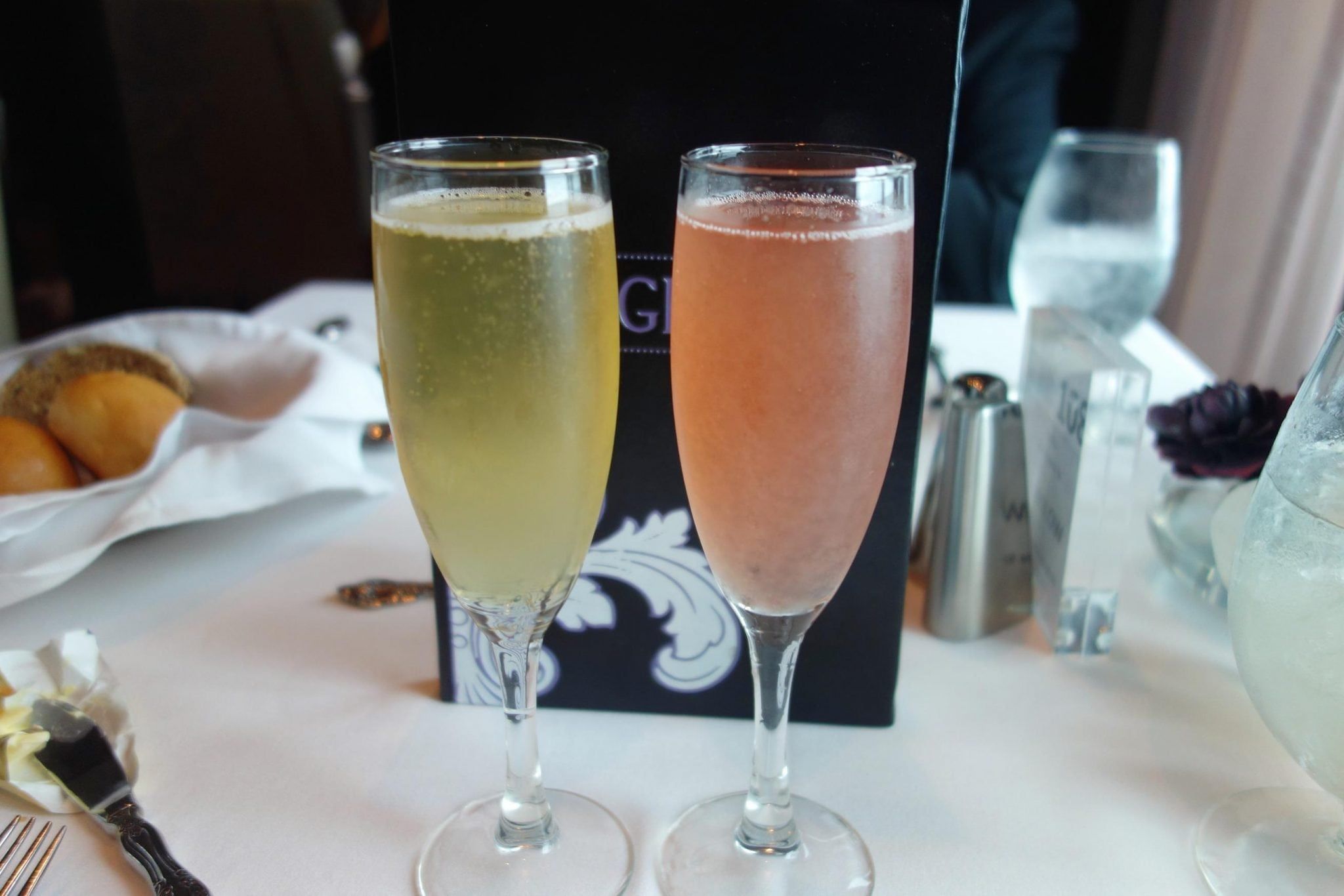 There was a bar server that rotated along with us also, but it just so happened that this gentleman was not as attentive as previous bar staff we have had.
What We Liked About Dynamic Dining
Having been our second go-round with Dynamic Dining, we did enjoy the Anthem of the Seas Dynamic Dining Classic option more than the Dynamic Dining Choice option.
The choices that you get with Anthem of the Seas Dynamic Dining are great. Each of the restaurants have their own decor, atmosphere, and menus allowing for a more comprehensive and unique dining experience. Some of the menus read better than they actually tasted, but for the most part we enjoyed all our dining experiences. Each menu had a wide selection of starters, entrees, and desserts. I could always find something I enjoyed; the Princess is a picky eater, so she was harder to please.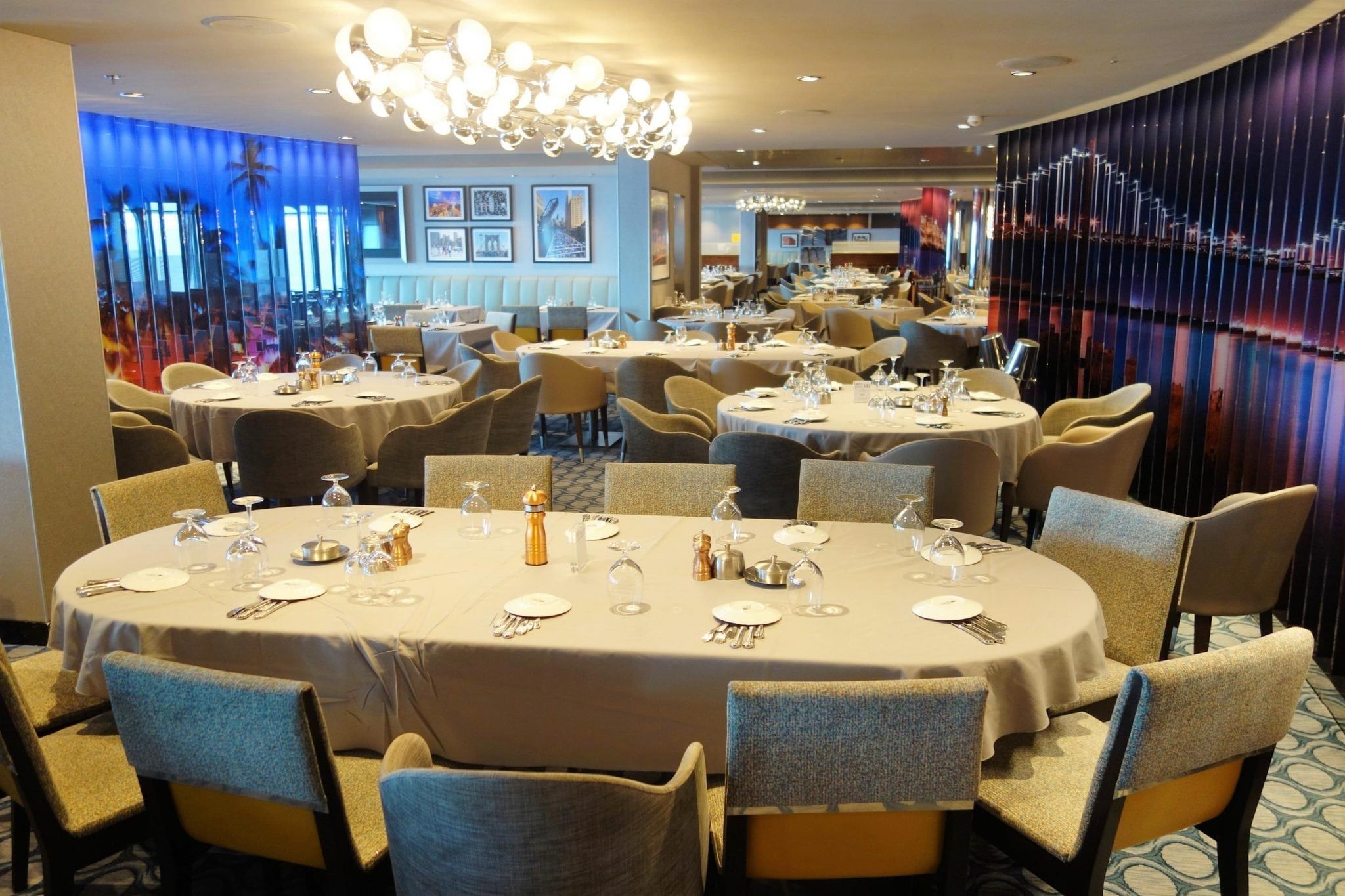 While not the best service we have ever received in the main dining room, our waiter was much better on Anthem of the Seas than the collection of servers we had on Quantum of the Seas when we had Dynamic Dining Choice option.
Having the flexibility of restaurants and menus but the consistency of waitstaff and table location made the Dynamic Dining Classic option the clear winner for us.
What Could Be Improved with Dynamic Dining
There are still a few kinks that need to be addressed with Dynamic Dining.
While we did not experience any waiting on this cruise, we did routinely see some long lines for those with the Dynamic Dining Choice option.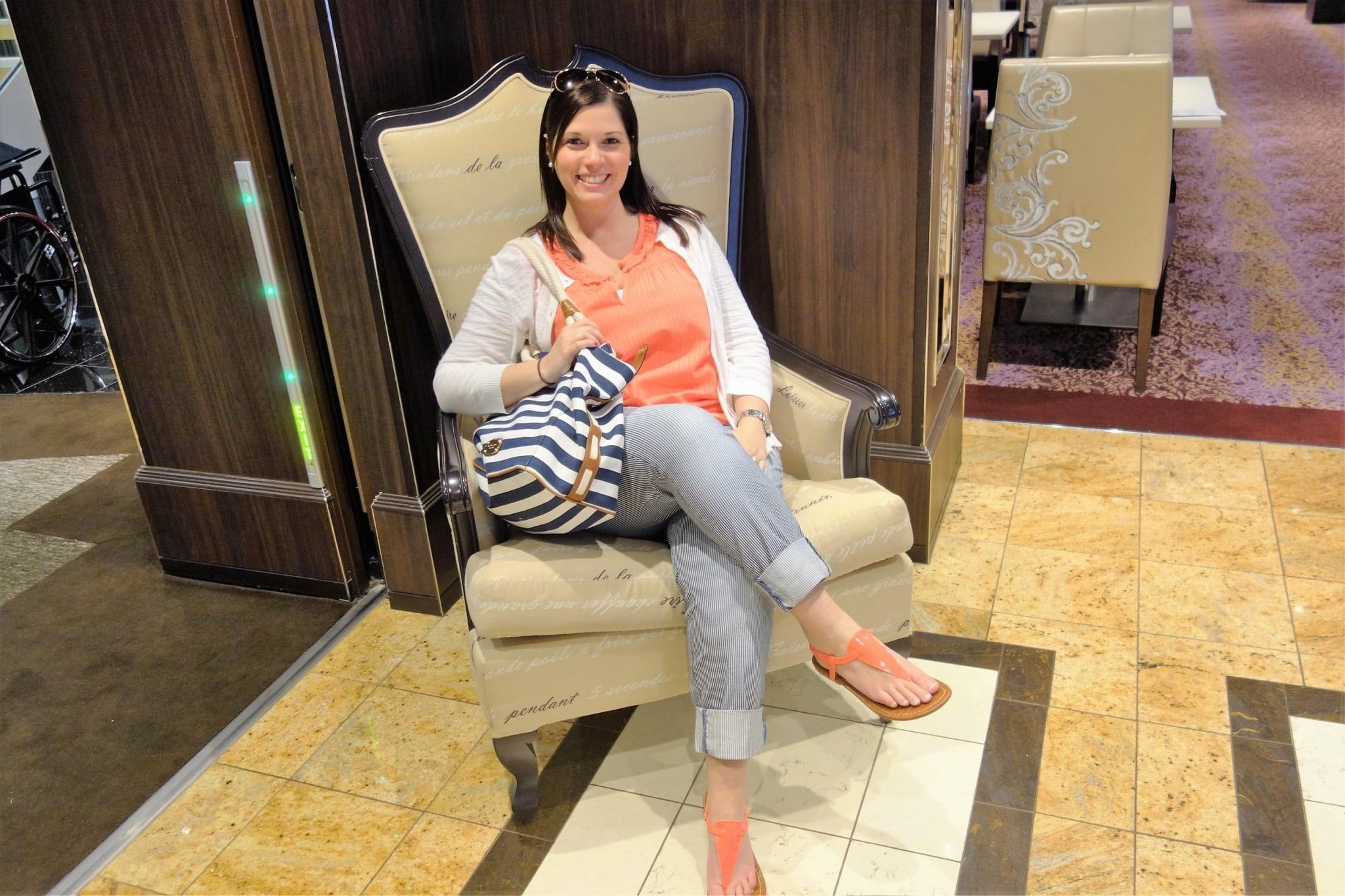 Our total dining times varied from around 75 minutes to two hours depending on the venue and night. I think this may partially be related to the fact that our waiter was not only serving his Dynamic Dining Classic guests but also Dynamic Dining Choice guests who got interspersed in his section during the course of the night. If you have a show to catch, make sure to let your waitstaff know ahead of time.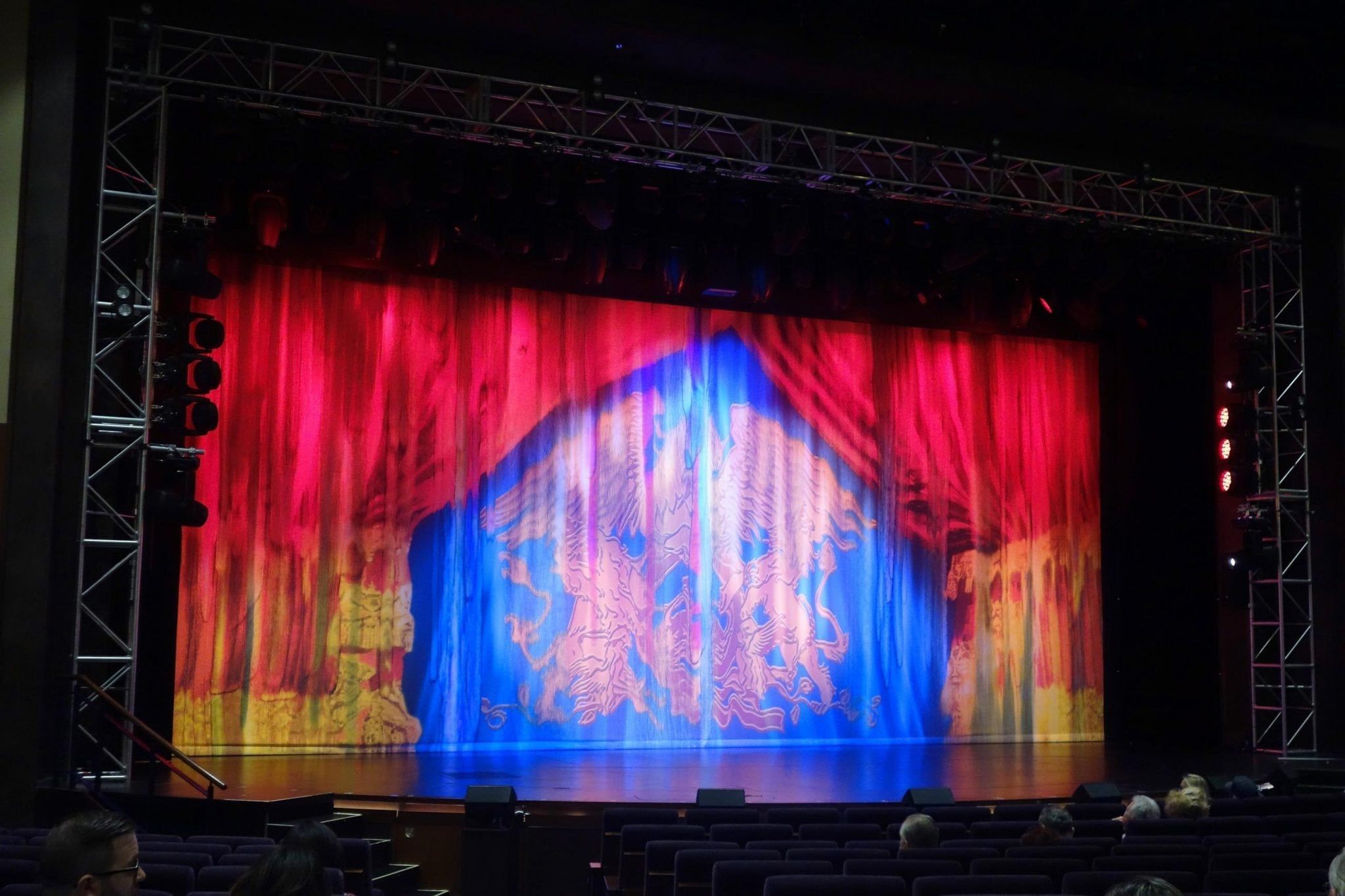 Also, the menus have changed since we sailed last, with some of the options being better and others being a bit of a let down. The lobster in Grande is better than I remembered it on Quantum of the Seas, but the Princess was disappointed that some of the items she enjoyed were removed from the menu on Anthem of the Seas.
Final Thoughts on Anthem of the Seas Dynamic Dining
Trying to accommodate four thousand cruisers for dinner is no easy task. Dynamic Dining on Anthem of the Seas has come a long way since its onset. It appears that Royal Caribbean has taken the feedback of guests to evolve this program into a more favorable experience, and hopefully, they will continue to do so to ensure that Dynamic Dining flows even more smoothly on future sailings.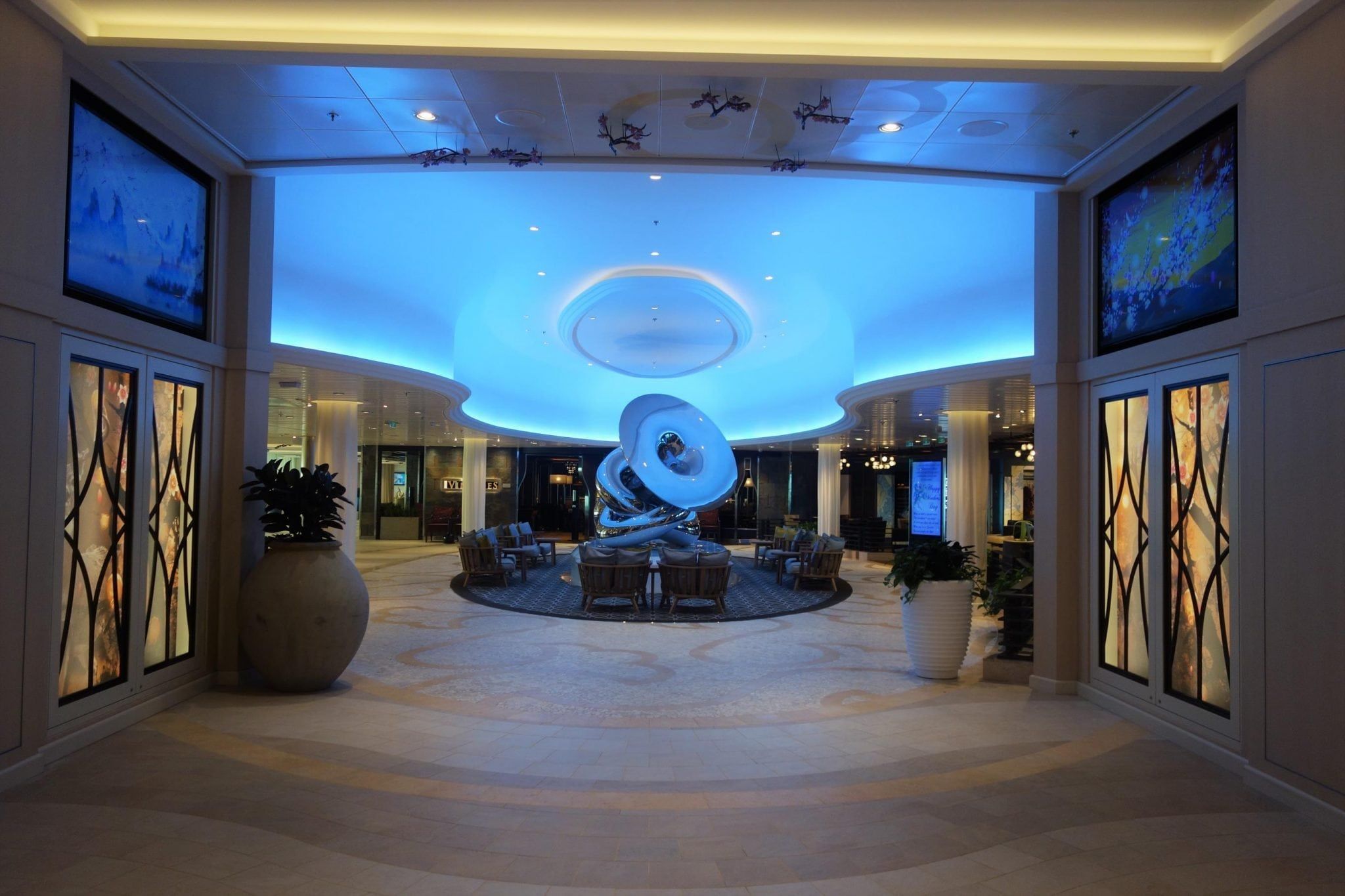 Having the different restaurants and menu options is a nice departure from the traditional main dining room. Having the option of Dynamic Dining Classic and Dining Choice means the ship can please cruisers like us wanting a more traditional approach as well as those who prefer more flexibility.
Comments
What are your thoughts on Anthem of the Seas Dynamic Dining? Have you tried this approach to dining? Drop us an anchor below as we would love to hear about your dining experiences on this innovative new Quantum class ship.