Norwegian Bliss is the largest cruise ship sailing from Seattle, WA offering 7-night round-trip Alaska cruises. The ship will also be heading to Miami, FL for a series of Caribbean cruises this winter before returning to Seattle in 2019. The ship boasts a number of new amenities and venues, as well as new entertainment and dining options. The Princess and I were lucky enough to cruise on the ship as part of the preview 3-day inaugural cruise, and we just returned from a 7-night Alaskan cruise. Based on these trips, we have put together our signature Norwegian Bliss ship scorecard providing honest feedback of all the important areas like food, entertainment, service, and more.


Norwegian Bliss Ship Scorecard Review
Pool Deck
Met Expectations
On an Alaskan cruise, you will not have many "pool days" during your cruise even with ideal weather. Still, NCL Bliss has a much improved pool deck when compared to its predecessor, Norwegian Escape. With a large main pool for adults and a family pool with a kid's Aqua Park, the ship provides ample room for those daring enough to take a dip. There are also two thrilling waterslides, including the gravity defying Ocean Loop which speeds cruisers down and then back up over the side of the ship. The wide-open deck space with plenty of loungers is also a welcomed update from the other ships in this class.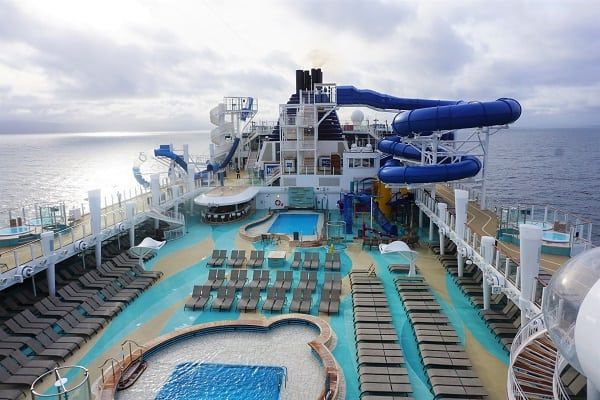 Sports Deck
Met Expectations
This category was tough to rate for a few reasons. Norwegian Cruise Line has removed the ropes course from Bliss which is one of our favorite activities on other NCL ships. The racetrack, which is the replacement for the ropes course, is a heart-pounding good time as is the new Laser Tag game. However, both of these features do have an additional up-charge which can add up quickly especially for families and reservations are recommended. If you don't mind spending the extra dollars, then the sports deck on NCL Bliss might be your favorite in the fleet.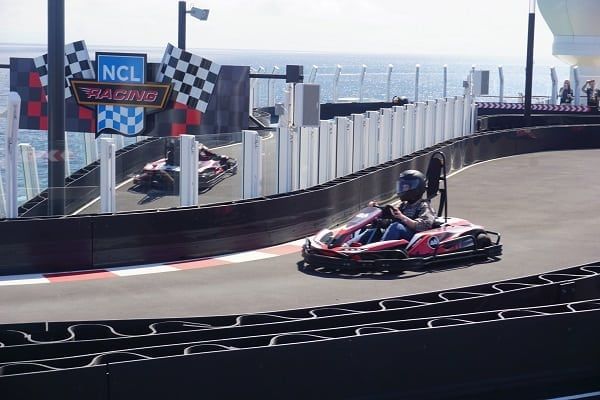 Service
Exceeded Expectations
We give two thumbs up to Norwegian Cruise Line and the amazing staff of the Norwegian Bliss. Throughout the cruise, we experienced nothing but friendly, courteous, and helpful staff. Service at the bars, lounges, and restaurants was fast and efficient. While service on mega-ships can often feel strained and impassive, the crew on NCL Bliss provided the personalized service you would expect on a premium cruise ship. In fact, this is probably the most consistent and solid service that we have ever received on an NCL ship.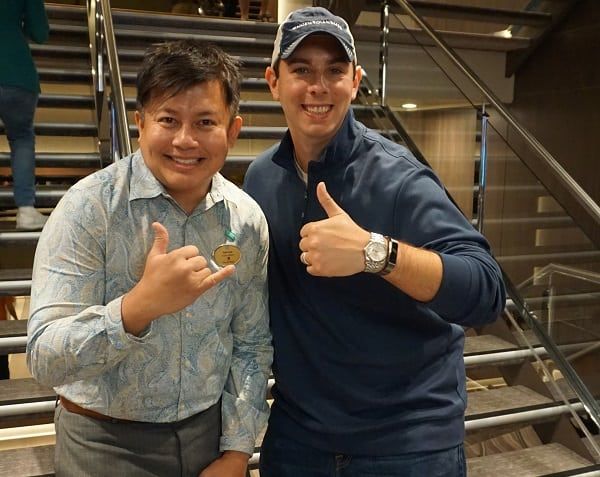 Daily Activities
Did Not Meet Expectations
With a "cold water" cruise, there is a greater likelihood that you will be spending much of your time indoors. The cruise director Dan Dan and his staff hosted the typical events like trivia and game shows; however, we felt that there could have been more variety in the events. The ship lacked any true enrichment talks or Alaska-focused programming by historians or naturalists from the region (similar to Brent Nixon on Celebrity Cruises). We did enjoy the Escape the Big Top puzzle game and the matinee showings of the popular Britain's Finest Beatles cover band, but a number of other daytime events were for-fee classes and activities.
Main Dining Room
Not Applicable
We did not dine at the Main Dining Room for any meals.
Casual Eats
Met Expectations
Norwegian Bliss offers a variety of complimentary dining options to satisfy any appetite. For lighter fare, we enjoyed the Observation Lounge on Deck 15. We routinely found ourselves stopping in for coffee and snacks throughout the trip. The Local is a 24-hour pub serving express hot breakfast and classics like fish and chips, sandwiches, and burgers until the evening. Of course, there is also the Garden Cafe buffet which we only stepped foot in once for our last breakfast of the cruise.
Specialty Restaurants
Met Expectations
We had a five night dining plan and ate all of our dinner meals at the line's several different venues. We have great things to say about the new Q Texas Smokehouse despite the mixed reviews online. The line's signature French restaurant, Le Bistro, was the best visit we have had to this venue fleet wide. On the other-hand, our Cagney's Steakhouse experience was a bit disappointing. Overall, we are fans of the Freestyle Approach to dining and enjoy having the different options for dinner in lieu of the main dining room and casual eateries.
Nighttime Activities
Met Expectations
This category was a bit hit or miss as well. Our personal favorite was the rock band Siglo, as this versatile group can play almost anything; however, other onboard entertainers were not as memorable like the piano player in the District Brew House who was an odd mix of insult humor and classic songs. The other acts playing throughout the ship were average and provided adequate background music in the lounges. The new parties advertised on the ship, Caliente and Nashville Nights, were a bit of a let down. Still, we always found something to do and made the most of each night.
Signature Entertainment
Met Expectations
Norwegian Bliss features two main theater signature productions. On two nights of the cruise, you can make reservations for the award winning Broadway musical, Jersey Boys. The full hour and 40 minute production featured a powerful cast belting out the rock and roll hall of fame band's hits. The ship's original production, Havana, featured an on-point cast as well telling a tale of love, passion, and the nights of the historic city. The main theater also featured the onboard comedians performing a unique set one evening and matinee performances of the Beatles tribute band, Britain's Finest. We have a rather high bar when it comes to entertainment, and NCL Bliss delivered.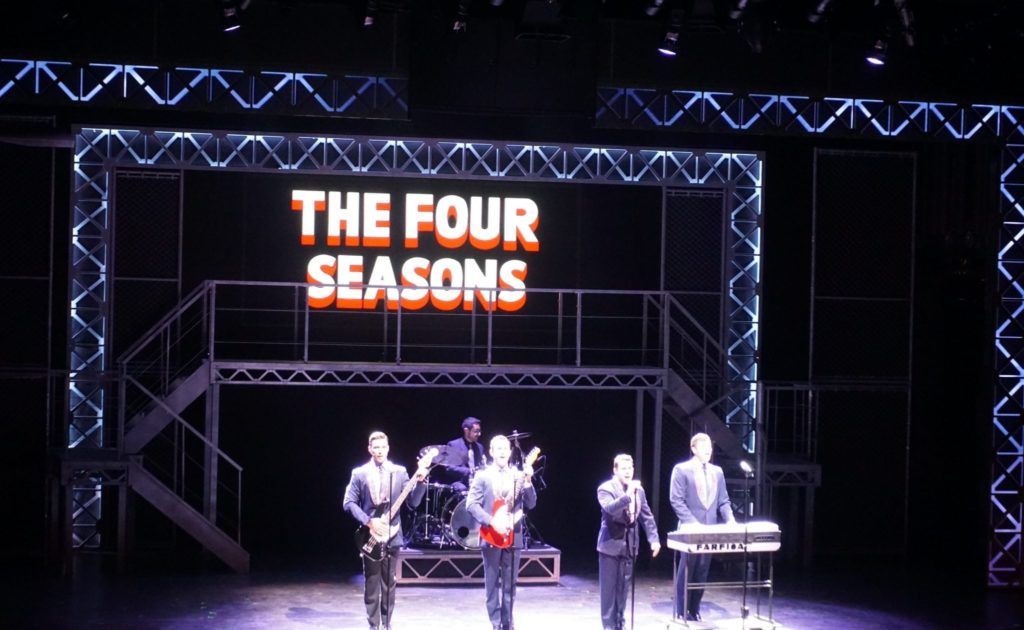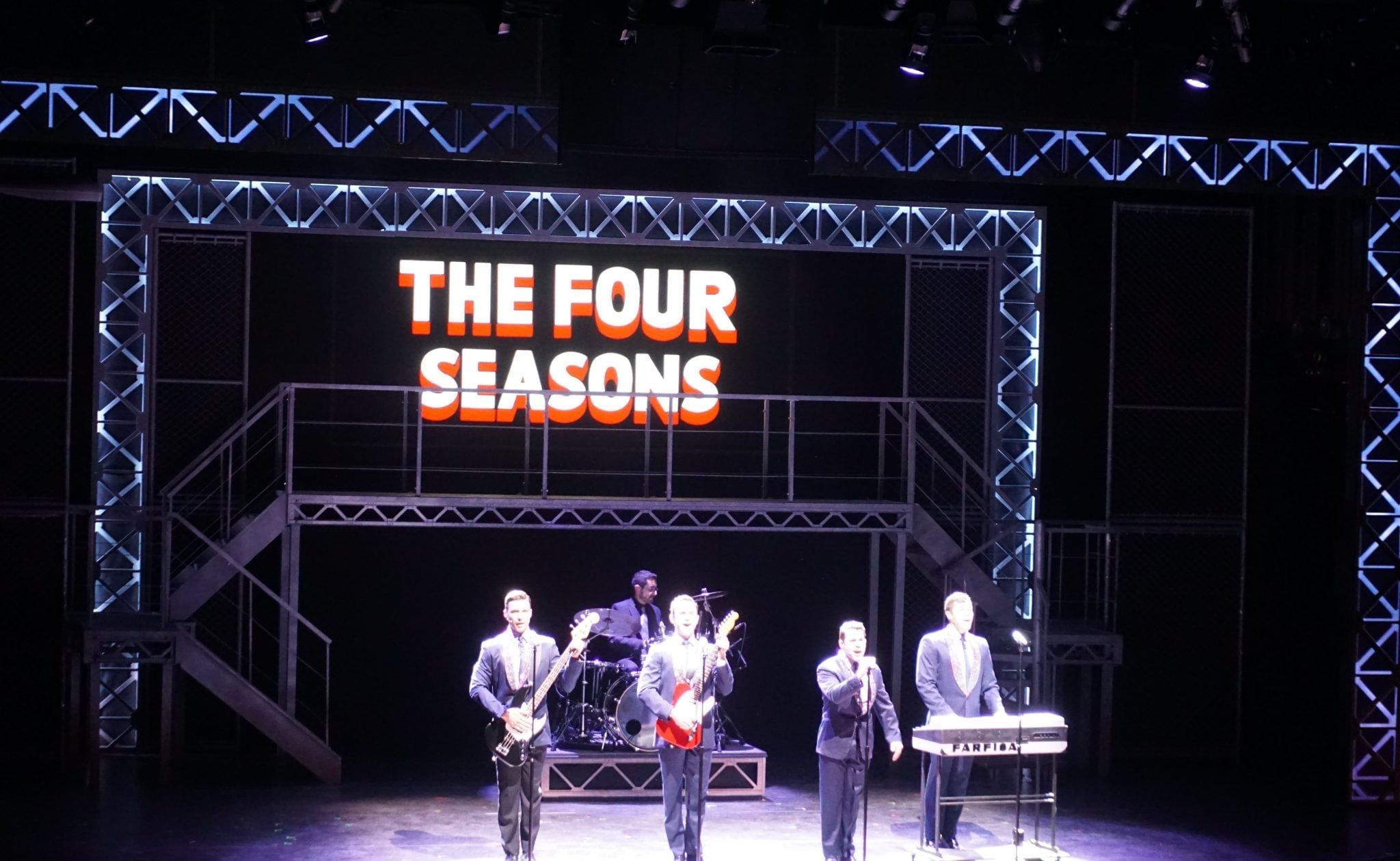 Staterooms
Met Expectations
Originally, we booked an inside stateroom to save money. Putting in a rather low bid, we were pleasantly surprised to receive an upgrade as part of the NCL Advantage Program. Our mid-ship balcony was a steal at this new price. Still, we do feel the staterooms on NCL could use more storage space and are quite narrow when compared to other cruise lines. Knowing this already, the room was able to accommodate our luggage for the seven days with some creativity.
Bars and Lounges
Met Expectations
Norwegian Bliss features several themed bars and lounges mixing up specialty cocktails. With many cruisers opting for the Ultimate Beverage Package as a perk, it is an added bonus that almost all cocktails are included at these various venues. Of course, we did our traditional bar crawl during the trip grabbing at least one drink at each venue. Our personal favorite is the Sugarcane Mojito Bar and the Raspberry-Guava and Jalapeno Cucumber mojitos. There is also the beer lover's District Brew House with a wide variety of brews and the Malting's whiskey bar to name a few. The service was prompt and for the most part the drinks were well prepared.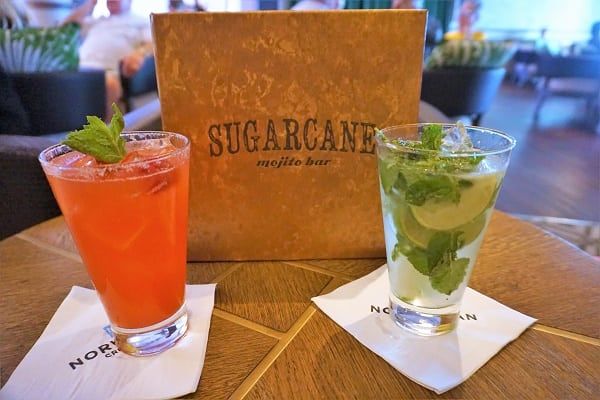 Crowd Control
Met Expectations
For the most part, the 4,000+ other passengers on the ship were well dispersed throughout the cruise. The Observation Lounge did get busy, and you needed to get there early to secure front row seats. Shows were well attended, so we suggest arriving at least 15-30 minutes before showtime. Also, we highly recommend you pre-book shows before your cruise to avoid waiting in standby lines. Having cruised on dozens of mega-ships, we felt the redesigned public spaces made the overall traffic tolerable and what we have come to expect on a ship of this size.
Norwegian Bliss Ship Scorecard Overall Rating
Met Expectations
Norwegian Bliss offered an energized, entertaining, and unforgettable cruise experience. When compared to other ships offering similar Alaskan cruises, NCL Bliss truly stands out. No matter what port we were visiting, we couldn't help but feel that travelers on other vessels had some ship envy. This impressive vessel delivered an outstanding vacation with superb food, lively entertainment, and onboard experiences that you will not find on any other cruise ship (even if they do cost extra money). Catering to cruisers of all ages, there is truly something for everyone on Norwegian Bliss.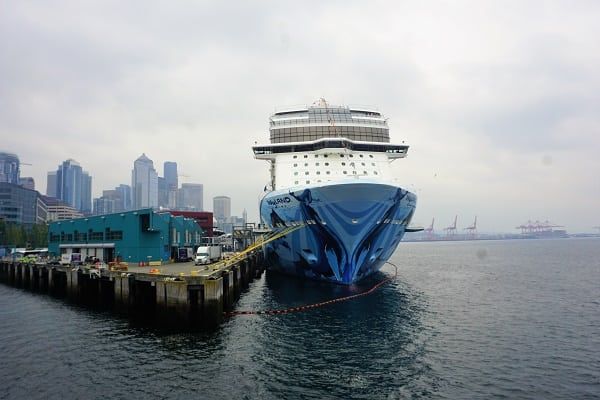 We loved the new additions including the Observation Lounge, the racetrack, and the laser tag. The typical Freestyle Dining was well executed on the ship with manageable lines at the complimentary restaurants and over the top menu items at the specialty restaurants, especially Q.
Comments
Have you cruised on Norwegian Bliss yet? What are your favorite features on this new ship? Drop us an anchor below to share your review of NCL Bliss.