Do you have an NCL cruise heading to Great Stirrup Cay? If so, then this guide to everything you need to know about Great Stirrup Cay, Bahamas is for you. There have been some recent updates to Norwegian Cruise Line's private island in the Bahamas with more on the way. We have the most recent information for 2020. If you still have questions, drop us an anchor below and we will be happy to help make your trip to Great Stirrup Cay a memorable one.

Everything You Need to Know about Great Stirrup Cay, Bahamas 2020
What is Great Stirrup Cay, Bahamas?
Great Stirrup Cay is Norwegian Cruise Line's private island in the Bahamas. Great Stirrup Cay was the first cruise line private island when it was acquired back in the 1970's, but it has come a long way since then. This 250+ acre retreat, which is in close proximity to Nassau, Bahamas, is reserved only for the company's cruise ships. The only way to get to the island currently is on a cruise.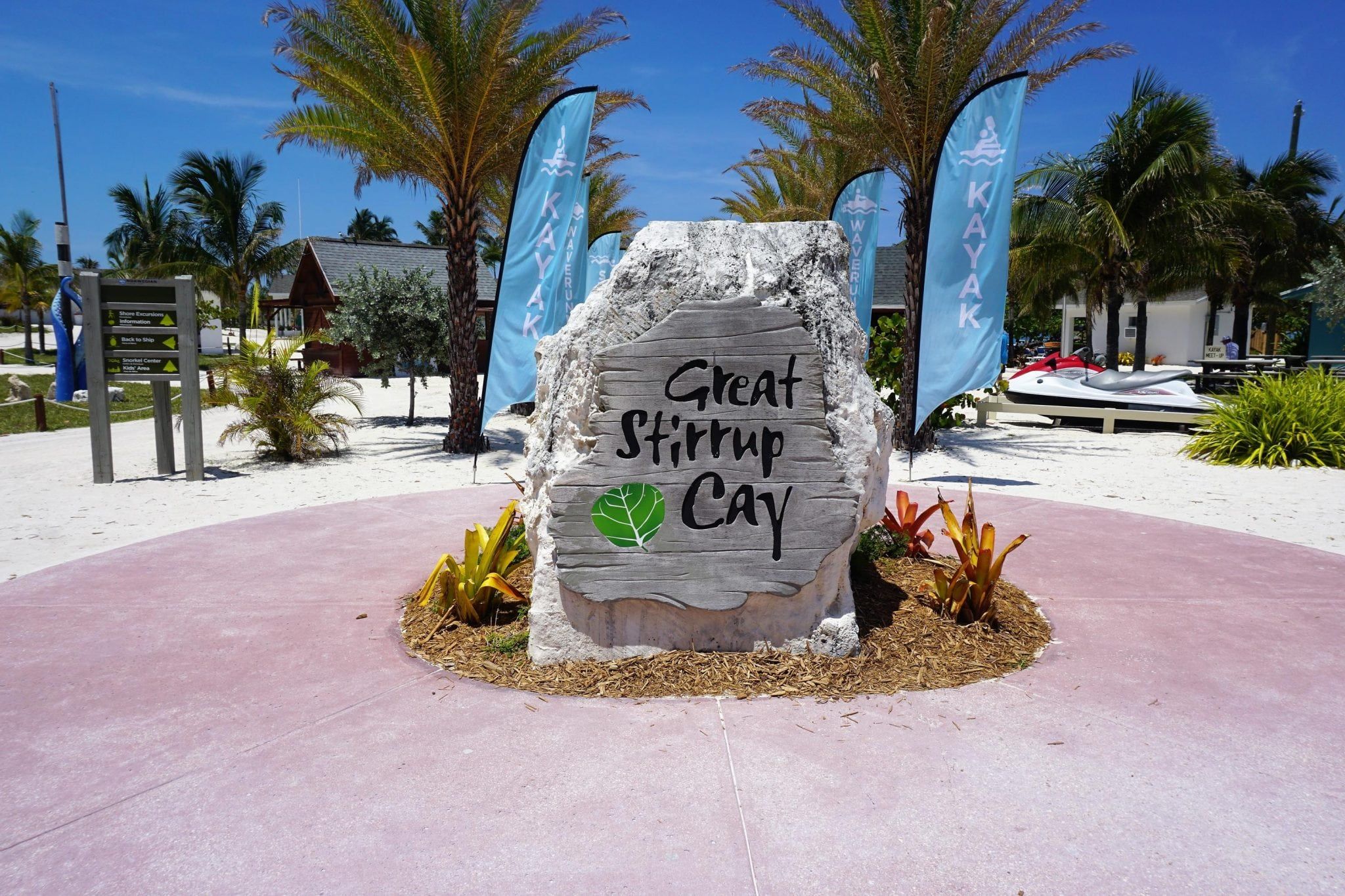 Which Ships Sail to the Island?
The list of ships cruising to Great Stirrup Cay continues to grow. In 2020, Norwegian Cruise Line has 11 ships calling on this private island. The brand new Norwegian Encore will sail 7-day Eastern Caribbean itineraries stopping at Great Stirrup Cay. Norwegian Breakaway and Norwegian Escape will also visit the island this year.
Norwegian Sky offers 3 and 4 night cruises to Great Stirrup Cay, while Norwegian Pearl offers sailings to the Bahamas from New York. Norwegian Sun, Star, Getaway, Dawn, Joy, and Bliss will also make a few select calls at Great Stirrup Cay on various itineraries throughout the year.
Occasionally, sister lines Regent Seven Seas and Oceania Cruises also visit Great Stirrup Cay.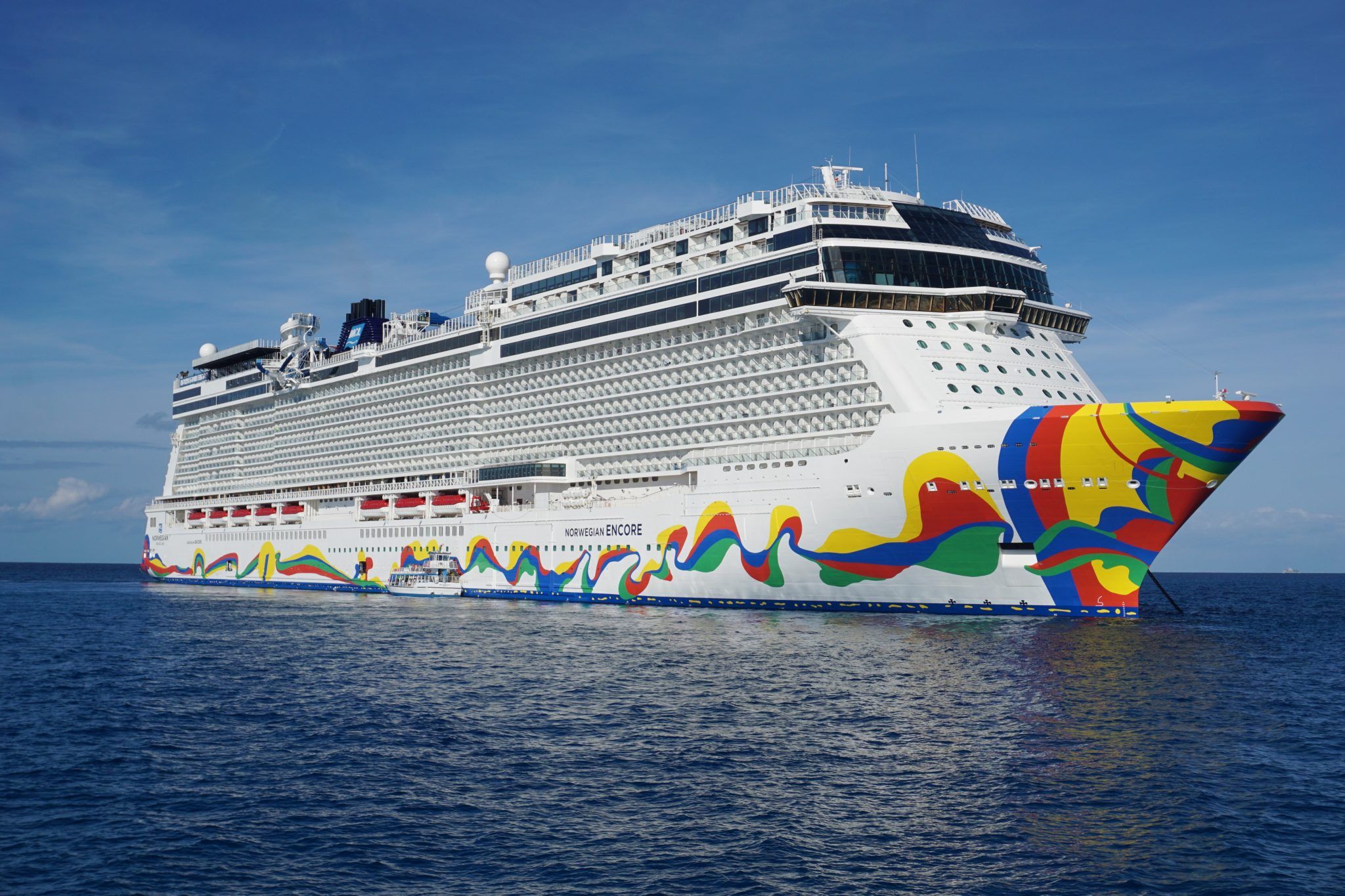 Related Post: Top Things to Do on Norwegian Encore
Can I Walk on to the Island?
Technically, you can not walk on to the island directly from your cruise ship. To go ashore, you must take a tender boat. For those who have not cruised before, tenders are small boats used by the cruise line for transportation when a ship is unable to dock. This ride over to the island is only a few minutes. You will need to secure a tender ticket to go ashore. If you want to be among the first guests on the island, make sure to get your tender number early. Weather conditions may prevent you from tendering to the island. However, there has been talk about building a pier for quite some time now.
Are There Beaches on the Island?
Yes, there is an expansive coastline full of sandy beaches for you to spend your day relaxing on the island. With a recent investment in updates and landscaping, there are plenty of lounge chairs available to accommodate NCL's larger ships, newly planted palm trees for some added shade, and clamshells available for rent. Since it is a rather rocky coastline, a pair of water shoes might be helpful if you plan to take a dip in the Bahamian waters. We recommend you head farther away from the tender entrance if you want to find a quieter spot.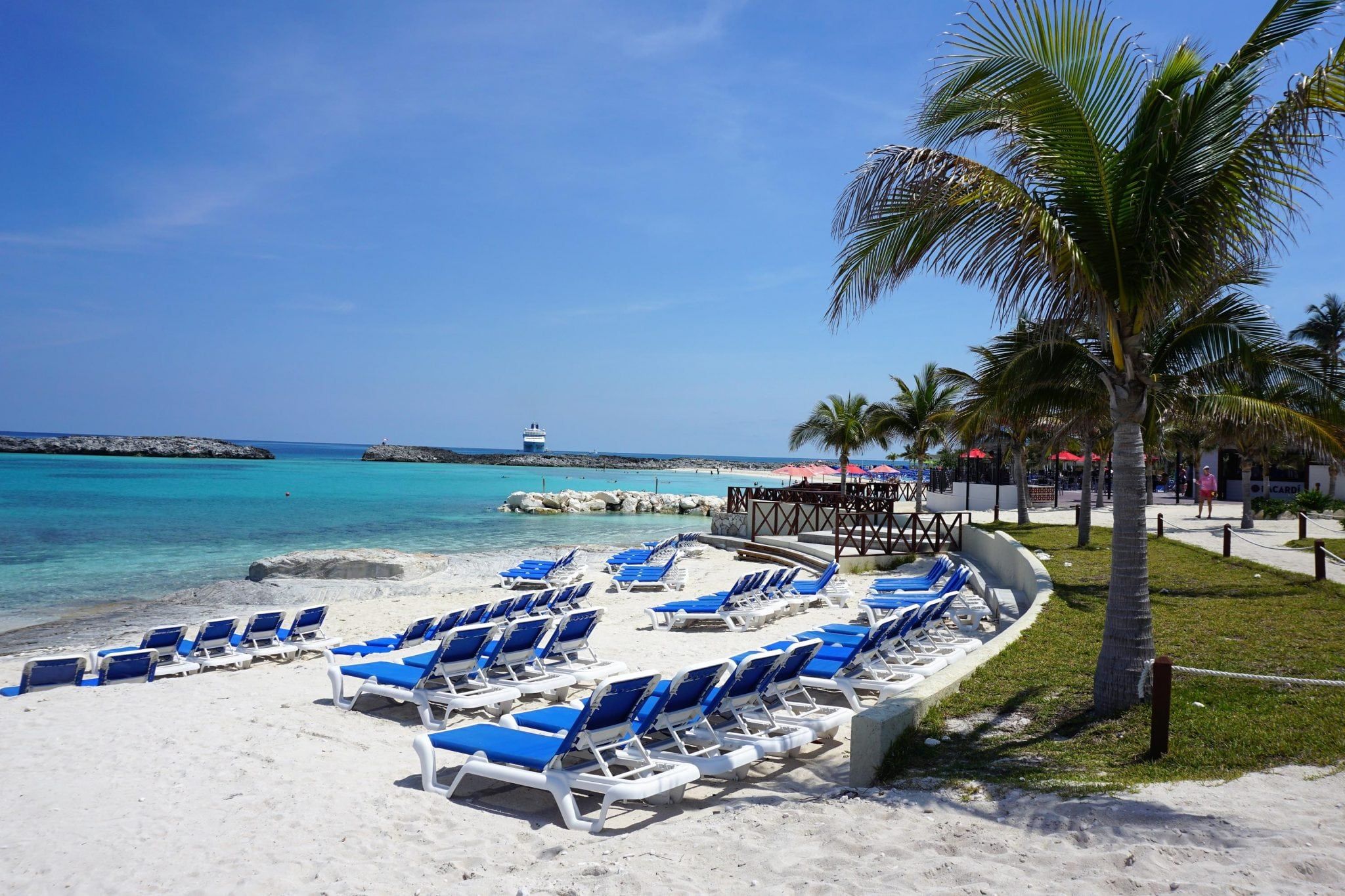 How Do I Get around the Island?
Walking is the easiest way to get around the island. If you are tired of walking or are unable to walk long distances, there are complimentary trams with designated stops along the stretch of the island. For individuals with mobility issues, beach wheelchairs are also available near the entrance to help maneuver over the uneven terrain.
Are There Private Areas on the Island?
There are cabanas available to rent. Each cabana includes lounge furniture, a small refrigerator, and its own ramp down towards the beach. Small cabanas accommodate up to 6 guests and large cabanas up to 8 guests. Cabana rentals come with snacks, bottled water, and complimentary floating mats. These cabanas can be booked ahead of time like other shore excursions through your online NCL account. The prices do vary by sailing.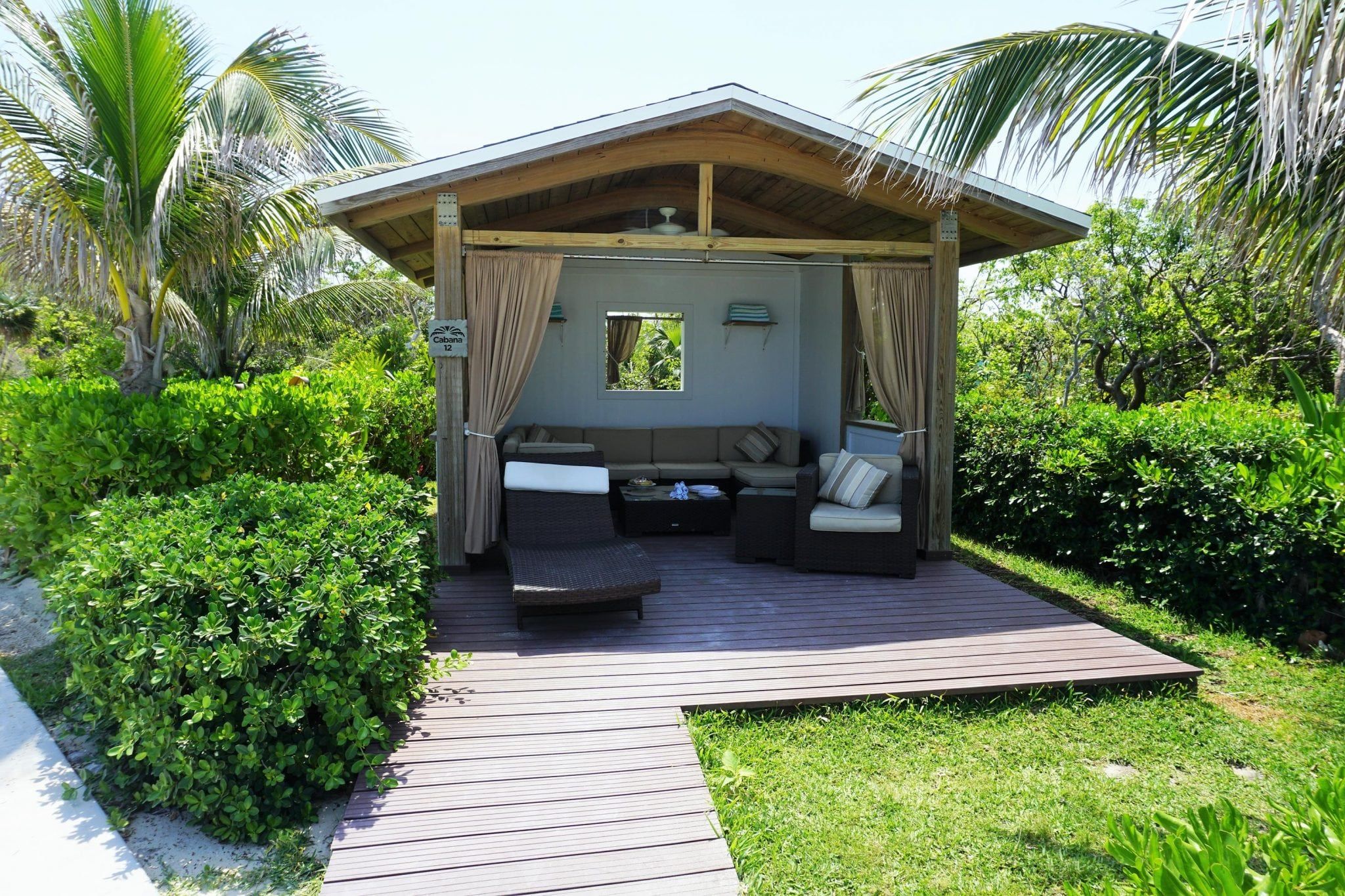 If you are looking for something a bit more exclusive there is also the brand new Silver Cove.
Related Post: Best Things to Do on Great Stirrup Cay
What is Silver Cove?
Located at the far end of the island, Silver Cove is a private retreat offering exclusive amenities for Haven guests, guests who book a villa (different from the cabanas), and guests who book treatments at the Mandara spa located in this area. Silver Cove features its own reception area, private restaurant, private Moet Bar, and private lagoon and beach area.
The new villas at Silver Cove are for those seeking ultimate luxury and relaxation while on Great Stirrup Cay. There are studio, one bedroom, and two bedroom lagoon villas available for varying prices accommodating up to 8, 10, and 16 guests respectively. While ocean villas accommodate 6 guests. Each villa comes with AC, a television with free on-demand movies, a full private bathroom, uninhibited views of the beautiful shoreline, and access to the private restaurant and bar.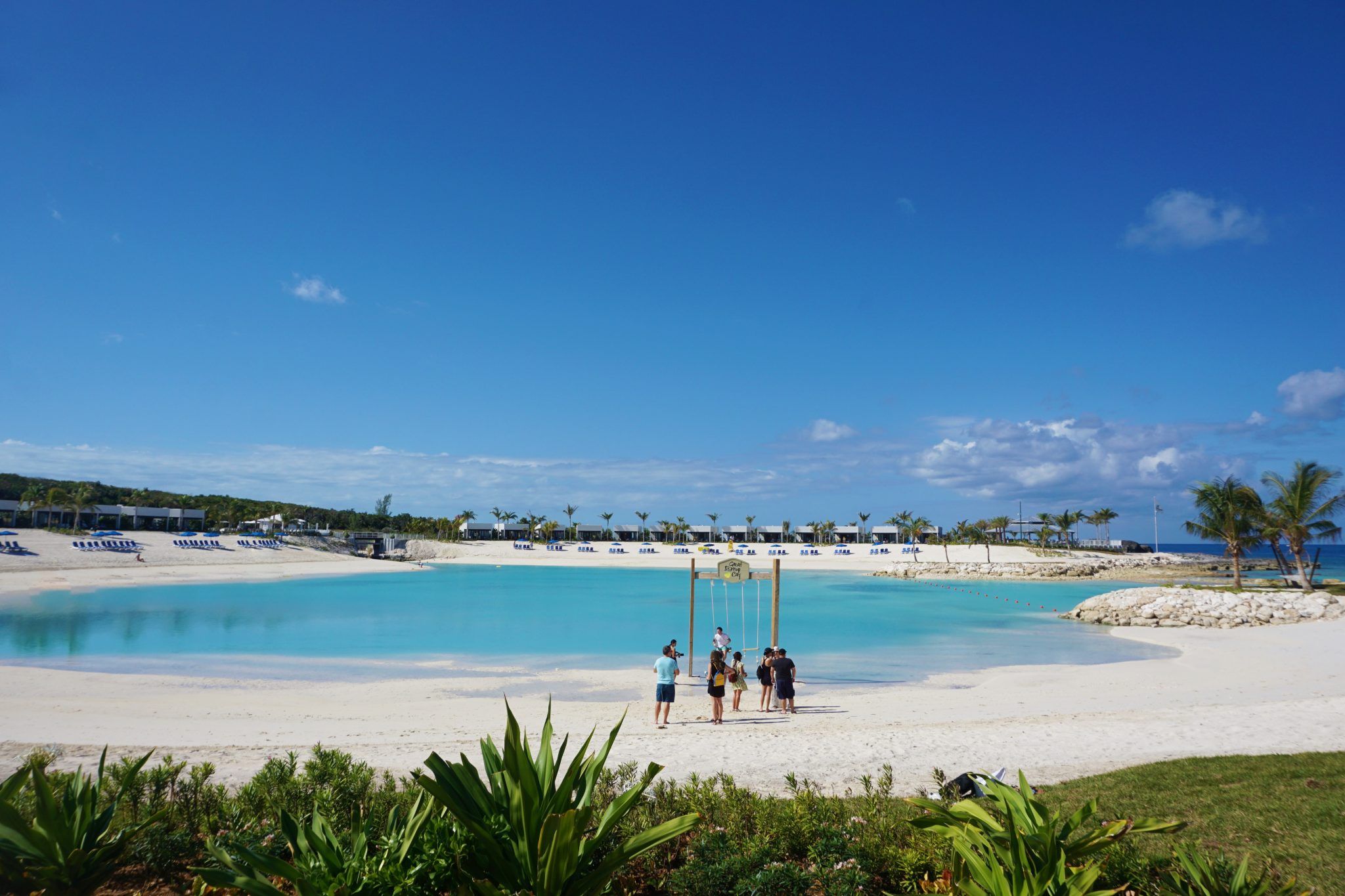 What Can I Eat Ashore?
Like on the cruise ship, food on the island is included. There are no additional charges for eating while on Great Stirrup Cay. The food on the island is a buffet featuring items you would typically find in the Garden Cafe. The Jumbey Beach Grill offers hot dogs, hamburgers, jerk chicken, fresh fruit, salad, a pizza station, and desserts. There are also beverage stations located nearby.
Other additions to Great Stirrup Cay include the Abaco Taco stand and the Tropic Like It's Hot food truck. Located on the northern part of the island, Abaco Taco is a casual take-out window that features beef, chicken, and seafood tacos with a toppings bar that allows you to customize your lunch. Abaco Taco gets two thumbs up from us! The food truck is the newest addition to the island. It is located closer to Silver Cove and offers a select number of sandwiches including pork, chicken, or fish that are cooked to order.
Are There Bars on Great Stirrup Cay?
For a private island, Great Stirrup Cay has plenty of bar options including the Bacardi Bar, Bertram's Bar, the Patron Bar, and the Lighthouse Beach bar located near the Cabanas on the Cay. The beverage selections are mostly the same at each of these bars. The great thing about Great Stirrup Cay is that your Beverage Package works on the island. If your alcoholic beverages are included on the ship, they are also covered while on the island. For those without a package, you can still enjoy a cocktail with a simple swipe of your room key card.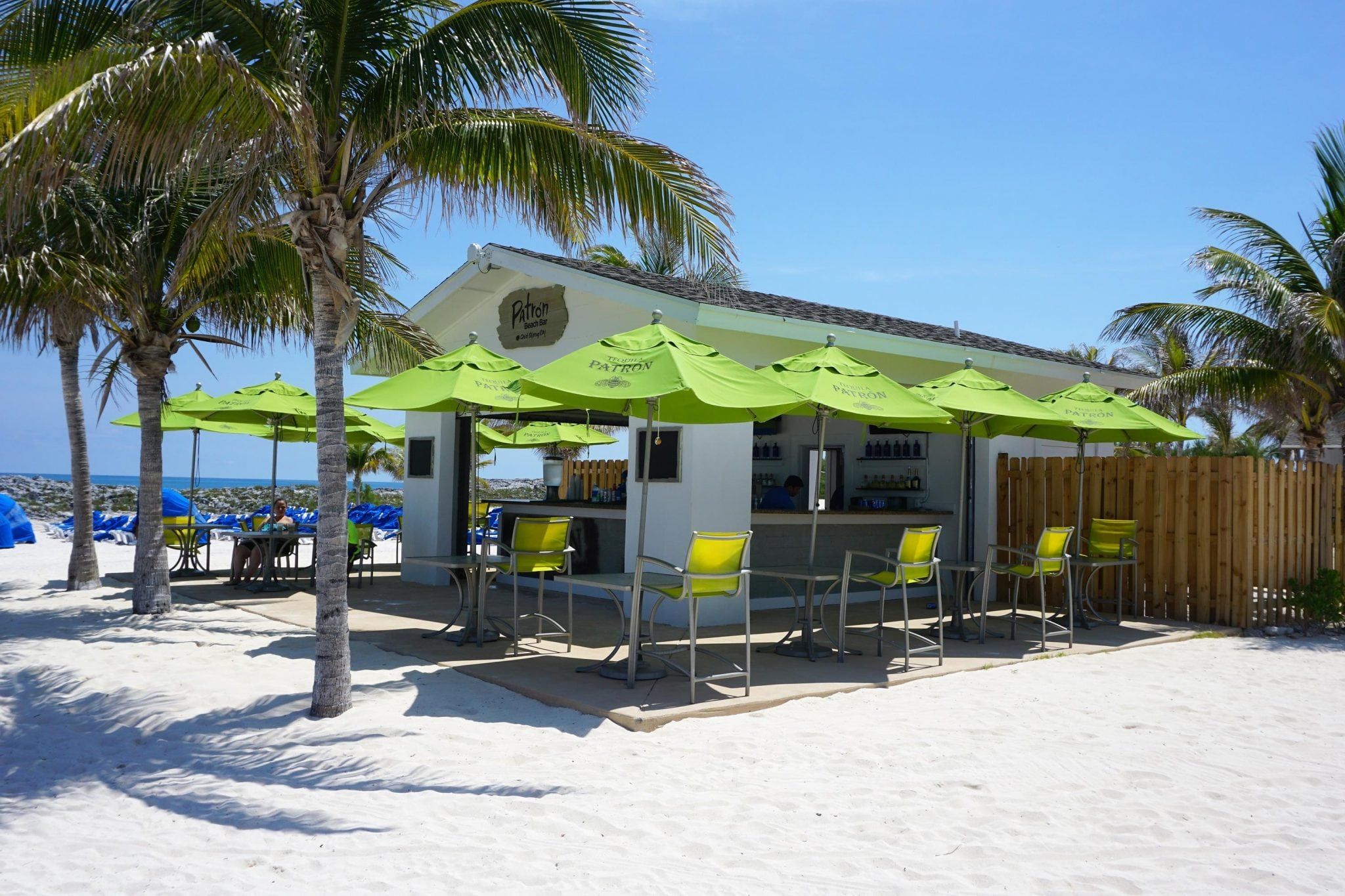 What is There to Do on Great Stirrup Cay?
There is plenty to do on the island. Besides lounging on the beach, there are several different shore excursions that you can purchase. You can rent snorkeling equipment to survey the underwater sculpture garden at your leisure. There are also paddleboard rentals, kayak tours, parasailing, jet ski tours, and a brand new zipline course for those with a more adventurous side. You can also take a quick boat ride over to Stingray City to swim with these friendly fishes. Or, you can even swim with the pigs for the ultimate Bahamas experience. For a full list of options, see our best things to do in Great Stirrup Cay, Bahamas.

Do I Need Money When Ashore?
Money will not be needed for food or drinks on Great Stirrup Cay. But, you may want some money to provide tips to the helpful staff on the island. You will also need some cash if you plan to purchase items from the Berried Treasures marketplace. We usually bring around $50 just in case we want to buy something.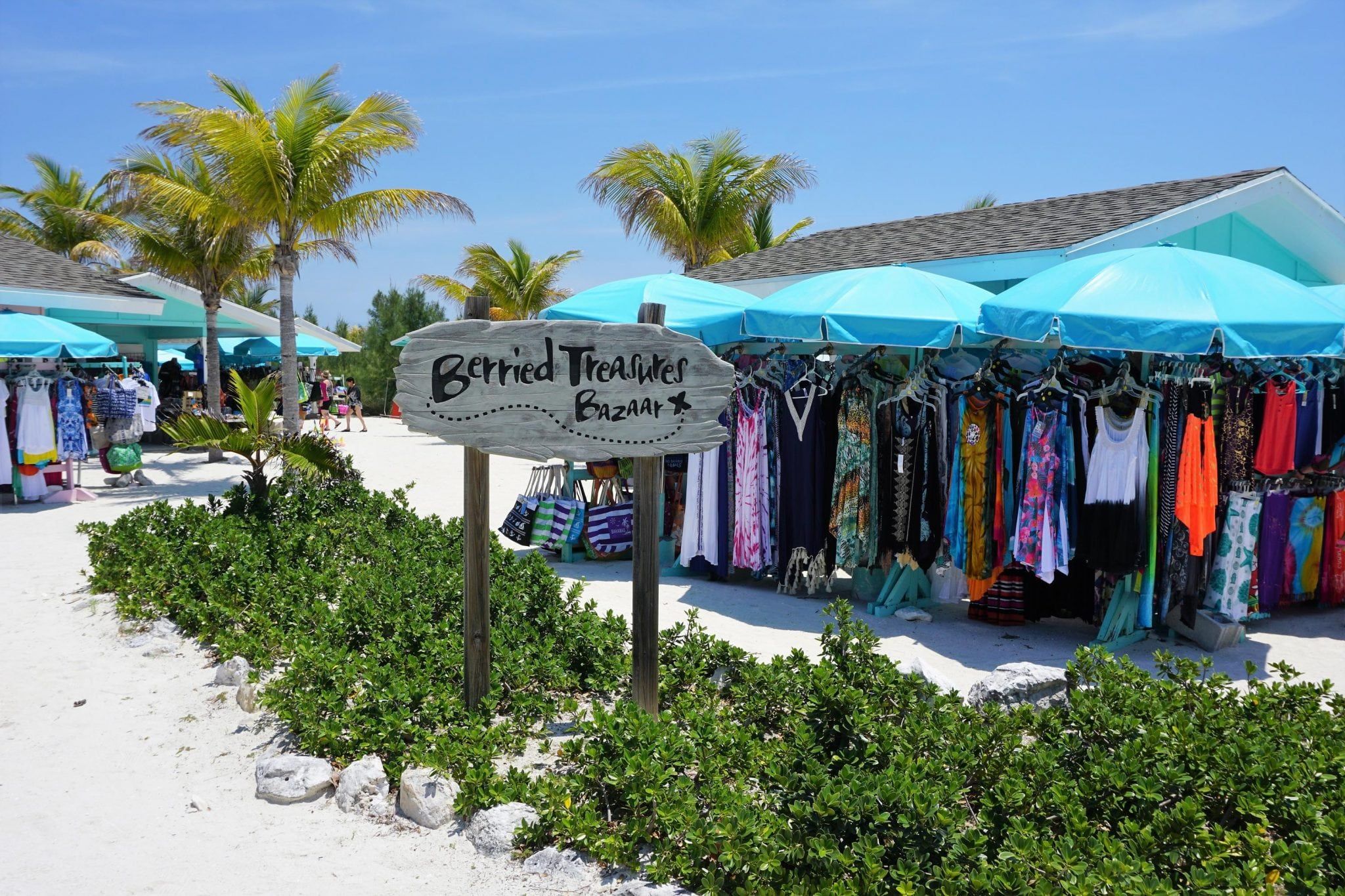 What is the Future of Great Stirrup Cay?
While the island has undergone some enhancements over the past few years including the addition of casual food options, spruced up beaches, and a greater selection of shore excursions, there is still more to come. The zipline course as well as the Silver Cove area and villas are the newest additions to Great Stirrup Cay. However, given the success of Royal Caribbean's Perfect Day at CocoCay, there have been hints made that more big changes will be coming to the island. No details have been released yet, but our guesses would include a pier and an adventure park. Who knows?
Will I Have Fun on Great Stirrup Cay?
Most certainly, YES! Whatever you plan to do, whether it is eat and drink, swim with the pigs or stingrays, test out the new zipline course, or simply just relax on the beach, a day at Great Stirrup Cay is one of the best stops on any cruise.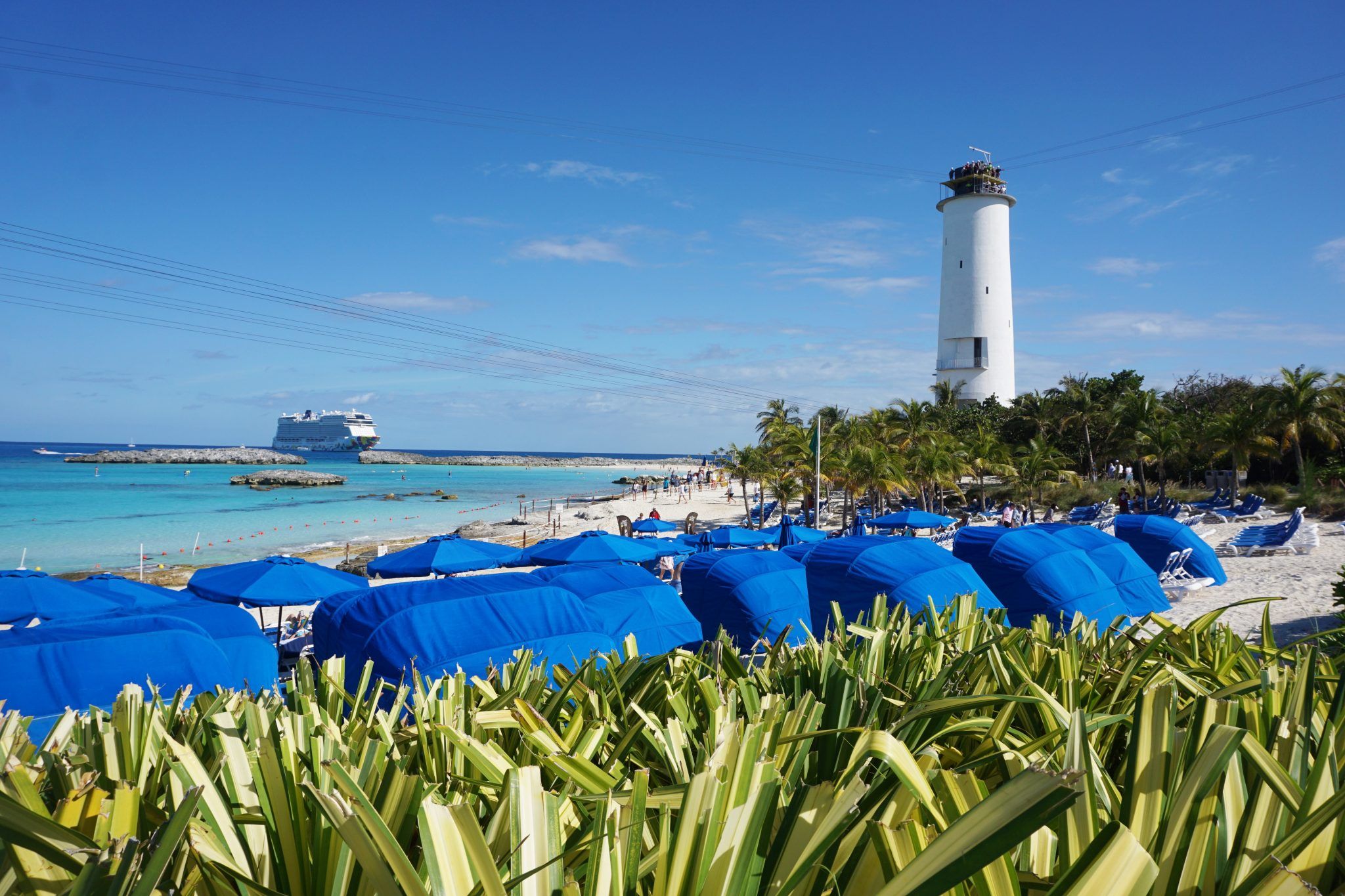 Comments
Did we miss anything in this updated guide to Great Stirrup Cay, Bahamas for 2020? Do you have some additional info about the island? Drop us an anchor below to share your Great Stirrup Cay, Bahamas tips with other cruisers.