Are you ready to make use of the "open bar"on Norwegian Sky? Well, if you are like us, you will want to visit every single bar and lounge on the ship. On a short cruise, it is quite the feat given the dozen venues you can visit, but this complete guide to Norwegian Sky Bars will help you find your way. Of course, we included all of the bars' details and menus in the post. Raise a glass and get ready for one fun, and FREE, pub crawl as we embark on our "drink around the ship" tradition.

Complete Guide to Norwegian Sky Bars
Deck 6
Dazzles Night Club
Get ready for a show! This centrally located lounge is often used for hosting popular cruise events, like The Perfect Couple Game Show, art auctions, and even live bands. Check your Freestyle Daily each day to see what activities will be taking place each evening. Once there, pull up a chair and enjoy one of the featured drinks from the bar.
Indoor Bar Menu 1 | Indoor Bar Menu 2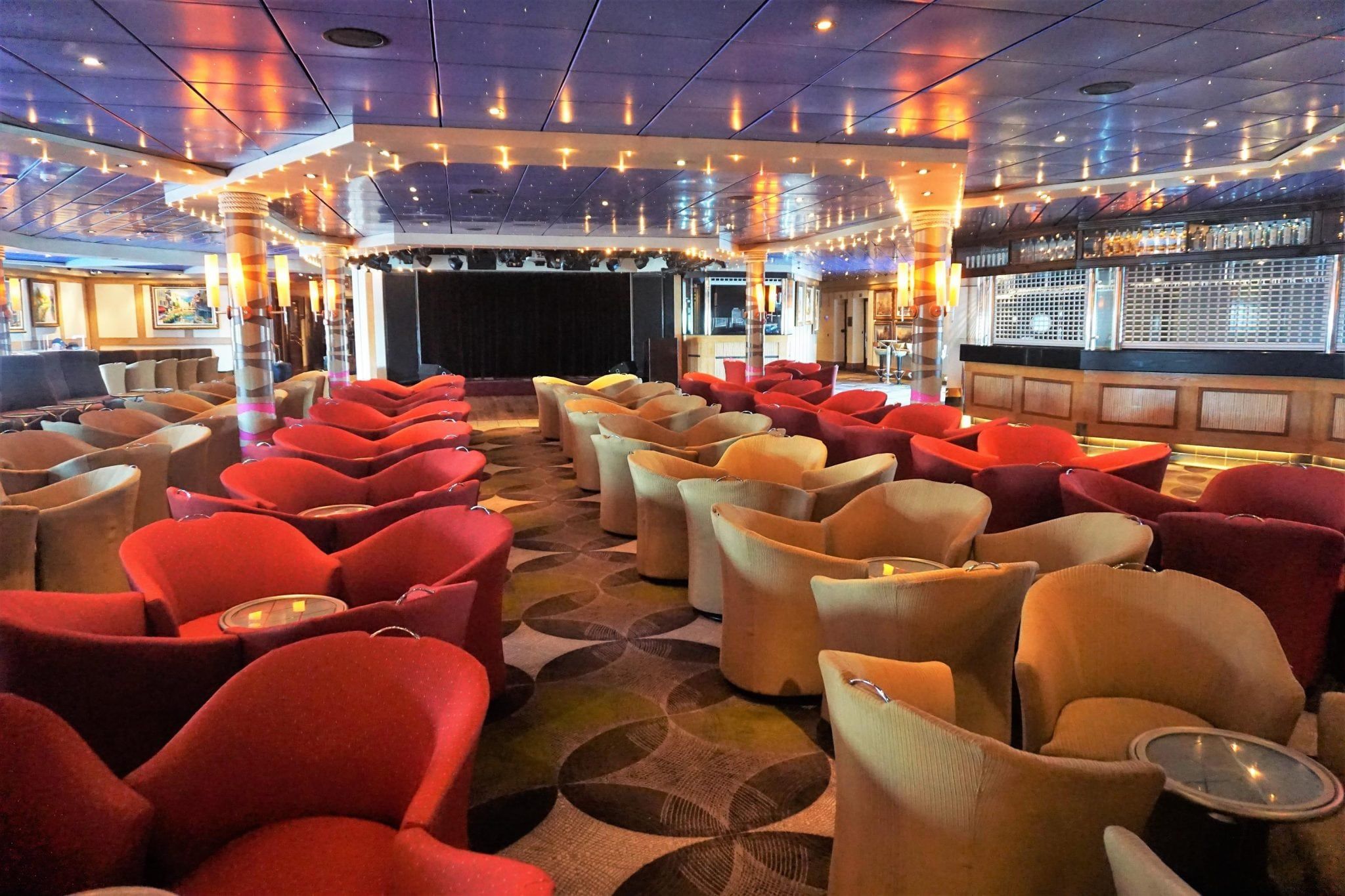 Captain Cooks Bar
Argh you ready for a drink? At Captain Cooks Bar located on deck 6, you can unwind from a long day of pirating. The bar features the same signature drink menu as many other indoor lounges on the ship. Perfect for an after dinner or pre-show drink, the lounge regularly features live piano favorites and pub style music. We enjoyed some freshly made drinks and piano music at this bar.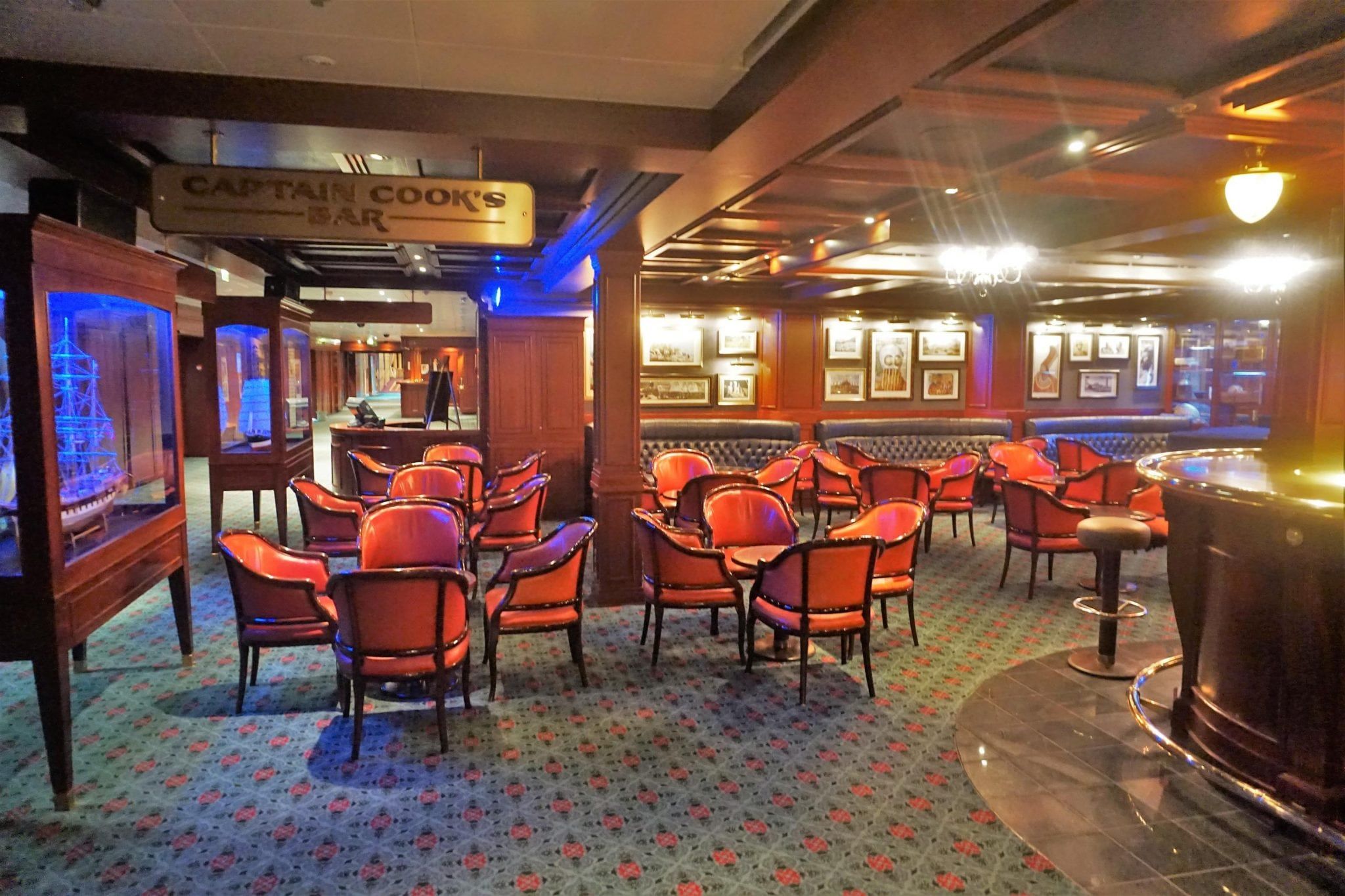 Stardust Lounge
It's showtime. The main theater on Norwegian Sky hosts nightly entertainment. During our four day cruise, there was a different show each night. Like most cruisers, we enjoy a cocktail during the performance, and there were plenty of bar servers ready to take our order. You can also walk up to the port side bar to order your own beverage. There is a full bar available to serve up all your favorite cocktails.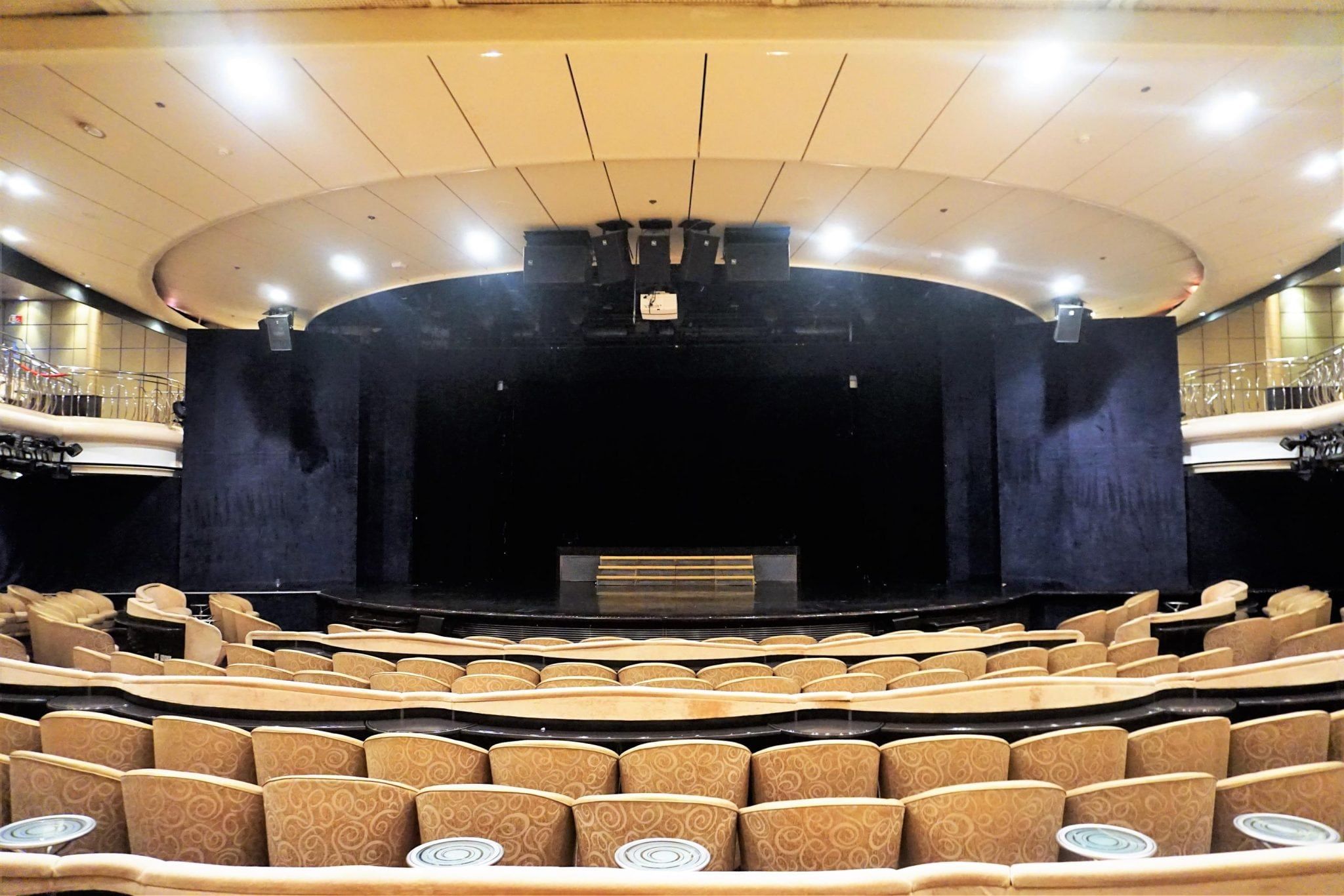 Deck 7
Atrium Bar
Now that Norwegian Sky is sailing to Cuba, this bar has received a brand new menu. Along with all of the other cocktails found onboard, the Atrium Bar is now a mojito bar. Choose from 8 signature mojitos to get you in the Cuban spirit. All the drinks are included as part of the ship's "open bar". Note, the drinks are pre-made like many of the other bars onboard, and the bar only serves these mojitos. The Princess couldn't resist getting her raspberry guava mojito, while I tried the cruising mojito.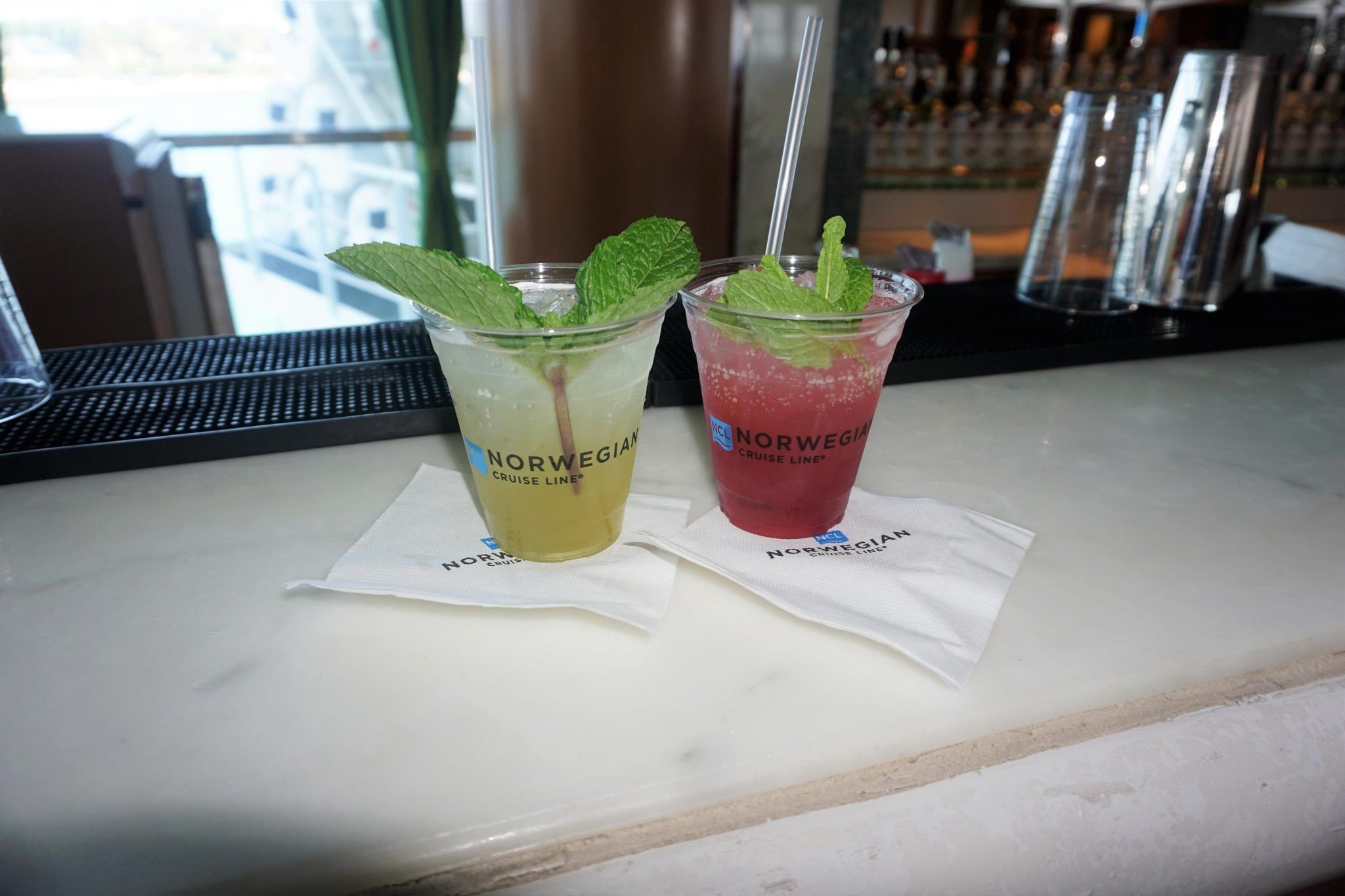 Casino Bar
You can push your luck while also enjoying a drink. Honestly, we spent very little time in the Casino as our four day cruise was packed with sightseeing. For those who enjoy playing some table games or slots, the bar here is open to serve up your preferred cocktails. Again, the bar serves the typical indoor bar menu day and night. All drinks are included in the open bar.

The Coffee Bar
While spirits are part of the cruise fare, specialty coffees are extra. We couldn't help but splurge on a few iced lattes during our cruise. When you are walking 10 miles a day, you need some caffeine! The coffee bar also offers a few "adult" coffee beverages. If you are an espresso lover, this place will become a daily ritual. The bar also features some Bake Shop items, including macaroons and bonbons. Sadly, these are a small up-charge as well.
Coffee Bar Menu | Bake Shop Menu

Deck 11
Outrigger Lounge
Get the same view as the captain in this forward-facing bar on Norwegian Sky. One of the larger lounges onboard, the Outrigger offers fantastic views with panoramic glass windows. There is also an outdoor viewing area for those nights when you want to sip and sail with the breeze. Offering a full bar with the indoor bar menu, there is also regular entertainment, live music, meet-ups, and other nightly fun. Come for the drinks, stay for the amazing views.

Breakers Bar
There is no better combination than sunshine and cocktails. This pool side bar features what we call the "outdoor menu". As your frozen drink go-to location, this large bar is often quite busy. The amazing bar staff are fast and some of the cocktails are pre-made, so the wait times are minimum. We couldn't help but get a few cruise classics, like the Rebellious Fish and the Mango Meltdown. Also, be on the lookout for small "pop-up" bars on the pool deck.
Outdoor Menu 1 | Outdoor Menu 2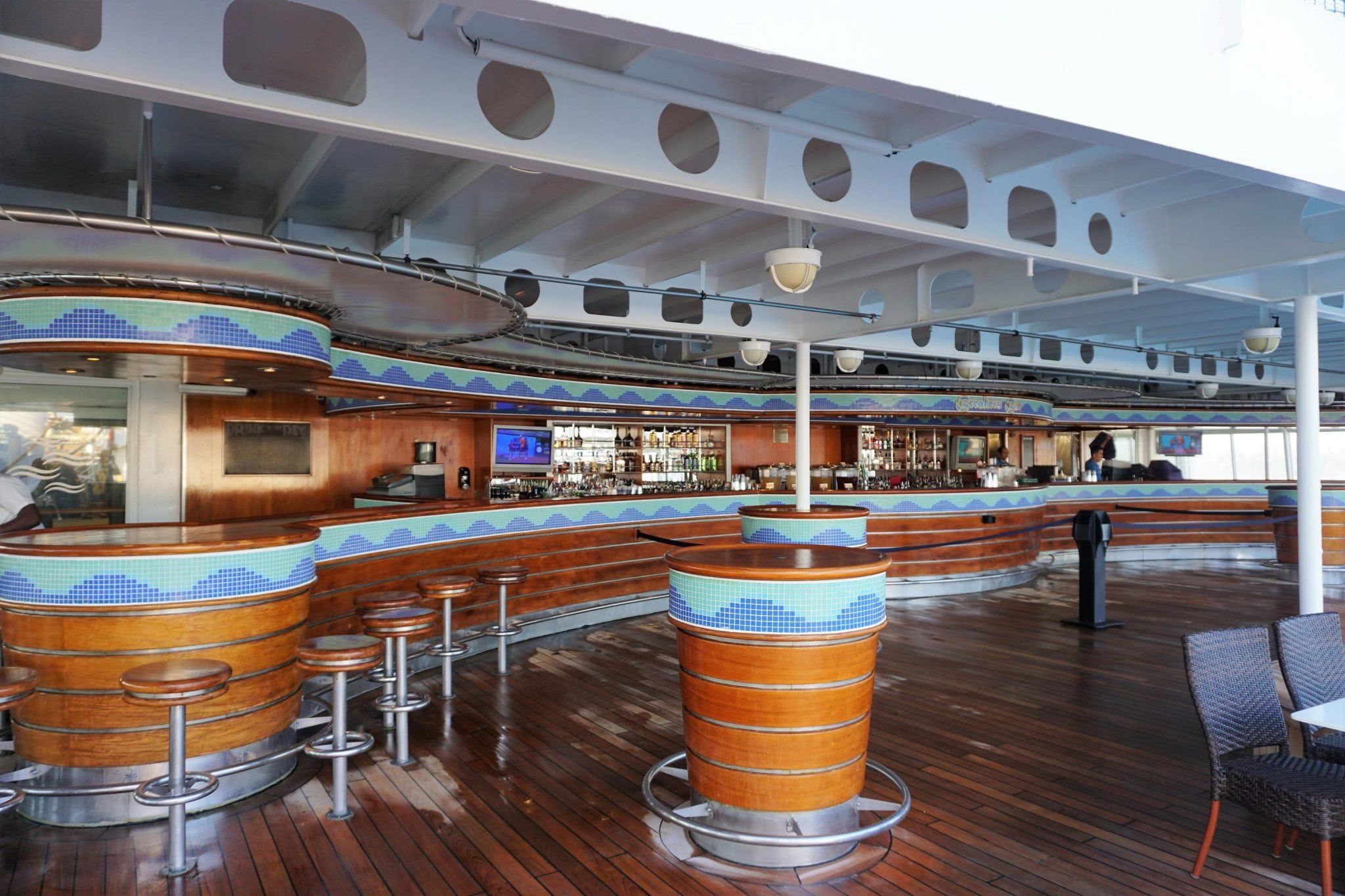 Longboard Bar
Sports lovers rejoice. The Longboard Bar on Norwegian Sky is your go-to place offering a full bar, plenty of televisions, and even a few bar games. At night, the bar serves a snack menu with quick bites that you will enjoy after a long day of touring, and perhaps drinking. Along with classic drinks, this bar includes some of the new signature drinks designed for Cuba cruises. The Princess and I could not resist trying the Hotel Nacional and Floridita during one of our stops at this bar.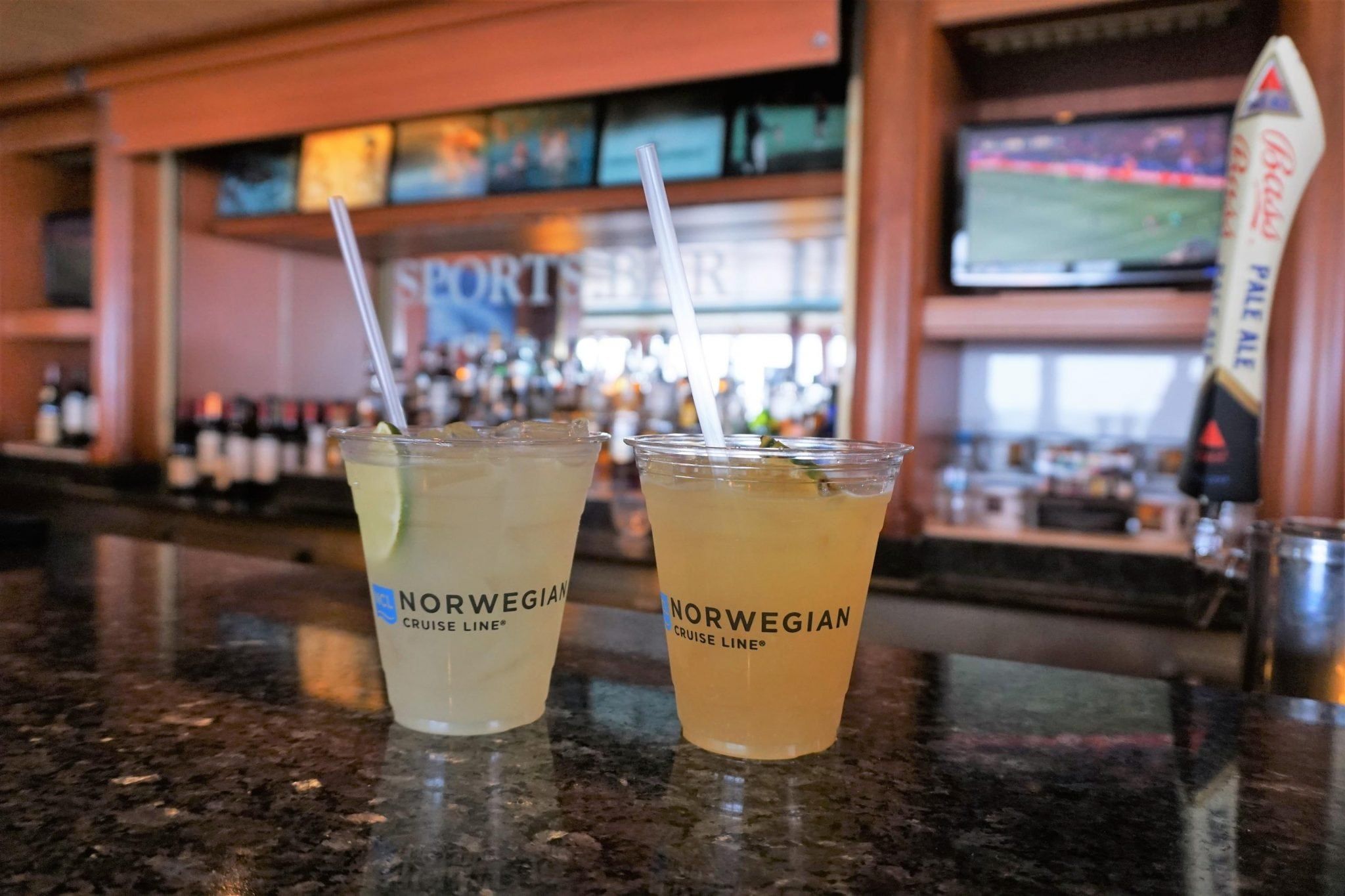 Great Outdoors Bar
If you are looking for a drink when dining at the Garden Cafe, head aft. At the very back of the ship is the Great Outdoors Bar. Offering al fresco tables, an amazing view, and a fully stocked bar, this place is open morning, noon, and night to quench your thirst. We took full advantage of this place during our lunch and "snack" times during the day as it tended to be less crowded.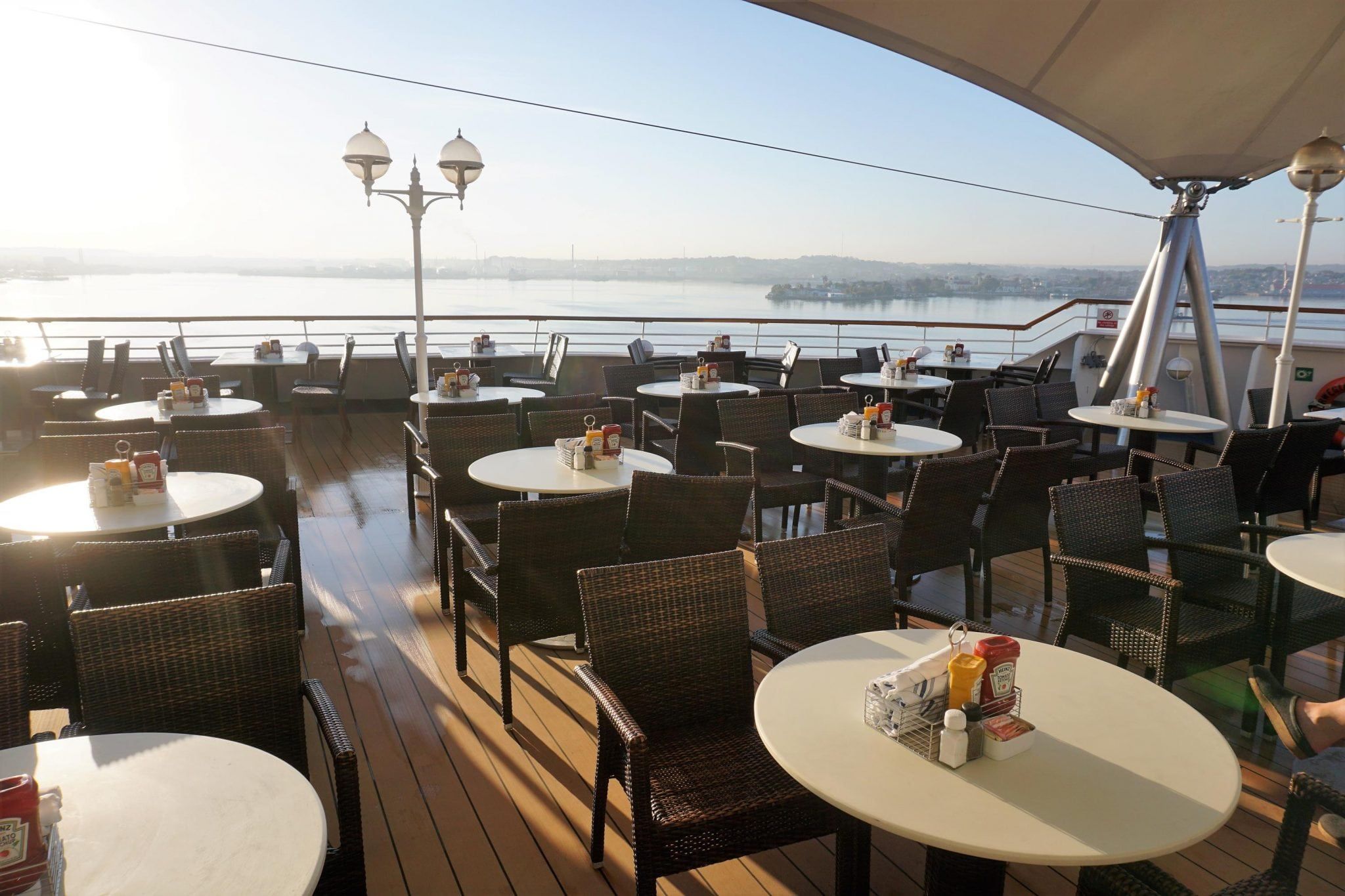 Deck 12
Champs Bar
The name says it all. This outdoor venue is where the all-star drinkers congregate. This Norwegian Sky Bar has plenty of tables and chairs overlooking the pool deck and stretching out to the starboard and port side railings. This location is the perfect place for frozen drink sipping and is a nice alternative to the Breakers Bar if you want to escape the crowds and the pool deck area. We always found a seat and were able to enjoy the Caribbean Sea breeze no matter what time of day.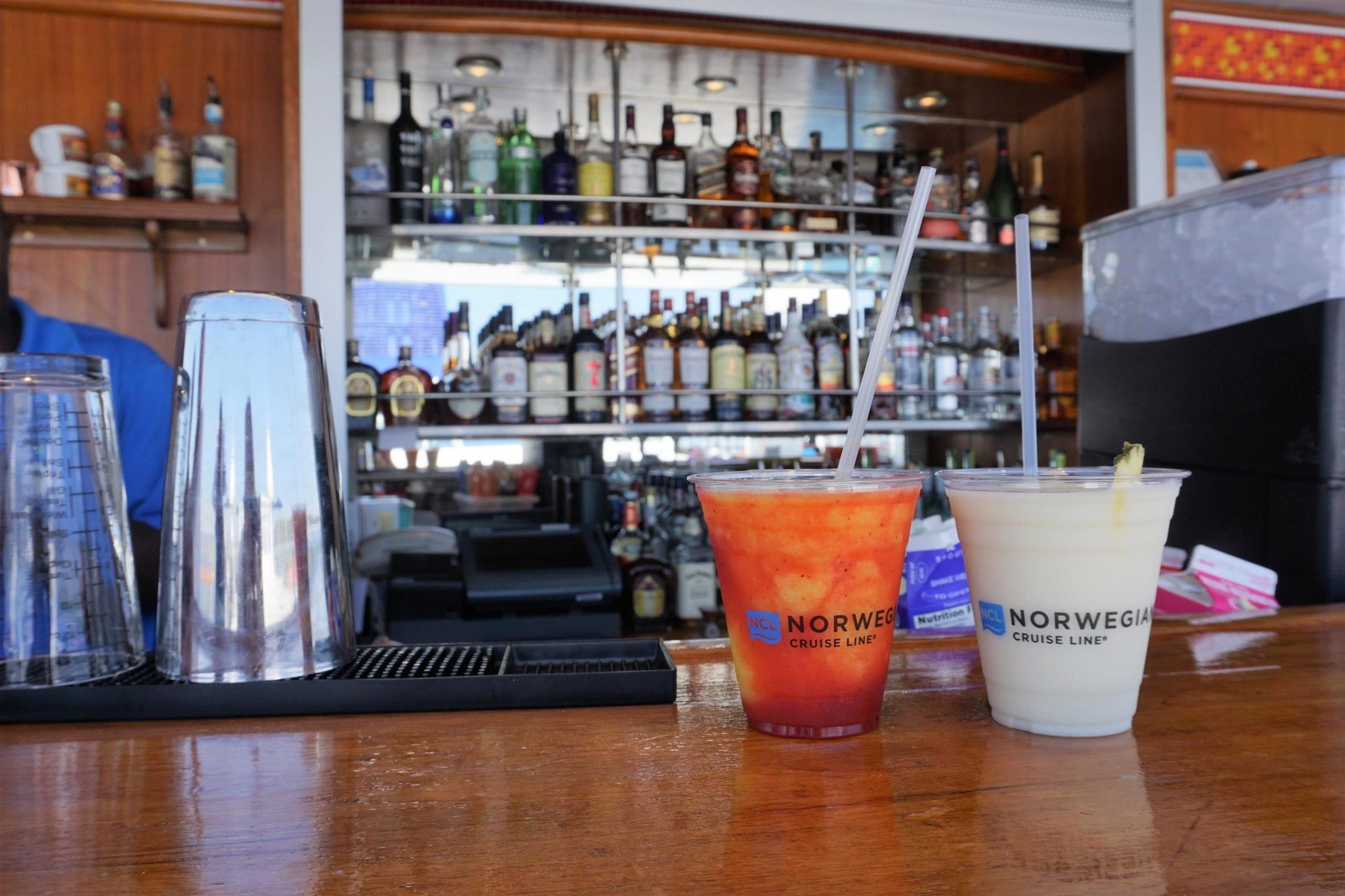 Plantation Club
Did someone say karaoke? Nightly karaoke sessions are coupled with a full bar in the Plantation Club. Aft on Deck 12, this bar also serves sushi (an up-charge) during the evenings. For us, we came by for the views and the drinks. This time around, we dove into a Mai Tai and a Bellini. This venue is open each night serving up drinks and more, so be sure to stop in for some fun.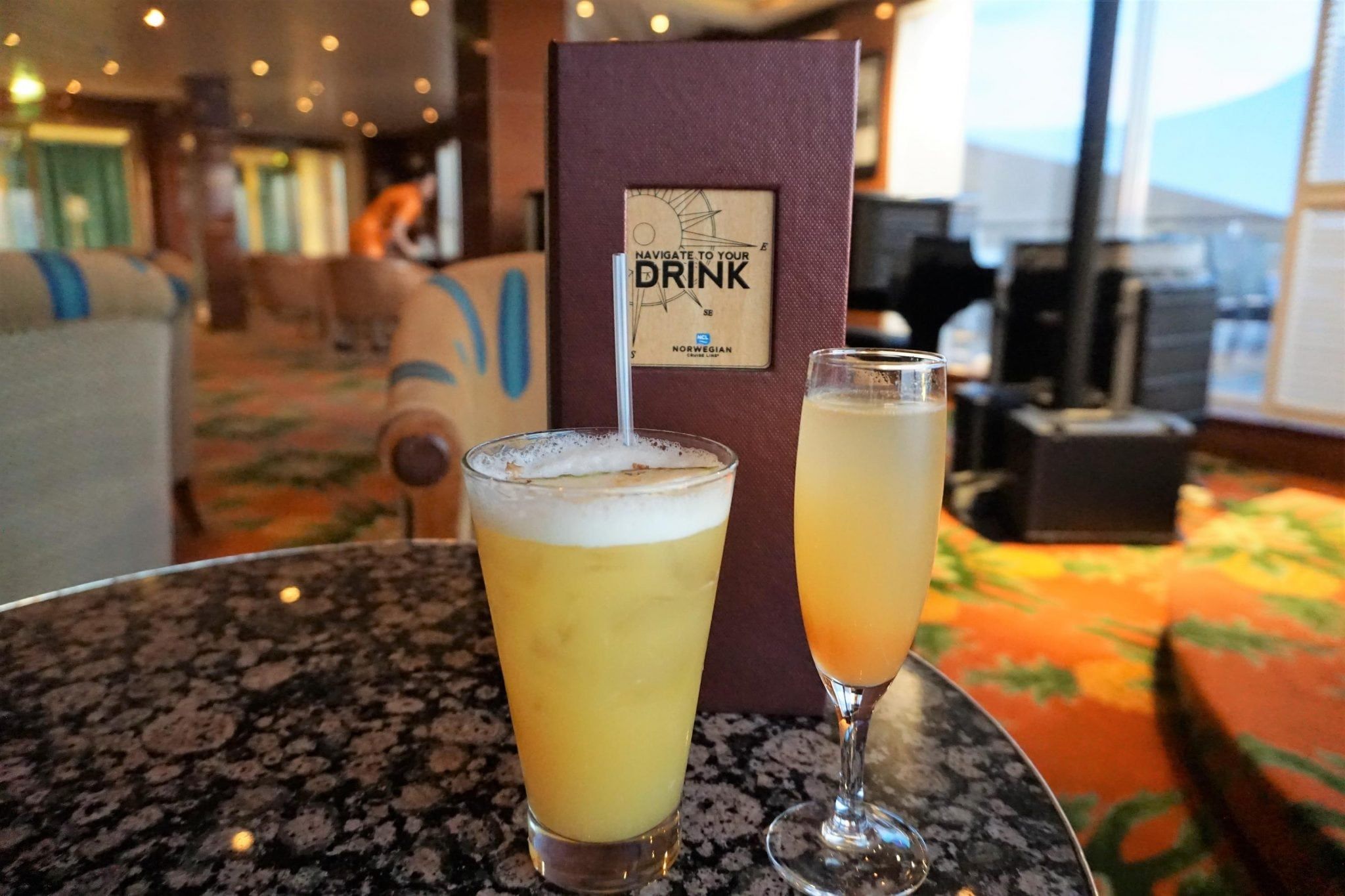 Comments
Which venue is your favorite of the Norwegian Sky Bars? What are your favorite drinks off these menus? Drop us an anchor below to share your favorite onboard lounge or cocktail with fellow cruisers.