When it comes to enjoying a drink, Carnival Panorama offers cruisers several different bars and lounges. With so many choices, you might want to complete your own "drink around the ship" just like we do! We always sample at least one drink from every venue onboard a cruise ship in a week-long pub crawl. Not sure where to start? Our Carnival Panorama Bar Guide includes all of the details, photos, and bar menus to help you make the difficult decisions.


Carnival Panorama Bar Guide With Menus
Serenity Bar (Deck 15)
Located in the Serenity Adults-Only Retreat, there is a full service bar with its own signature drink menu. Many of the bars on Carnival Panorama have a customized drink menu with slight variations in drink offerings from other bars on the ship. This bar offers signature cocktails like the Serenity Martini, as well as frozen cocktails, skinny cocktails, and signature sangrias. All of these specialty drinks are included in the Cheers package. We particularly liked the sangria offerings while relaxing in this tranquil space.
Serenity Sangrias Menu | Serenity Cocktail Menu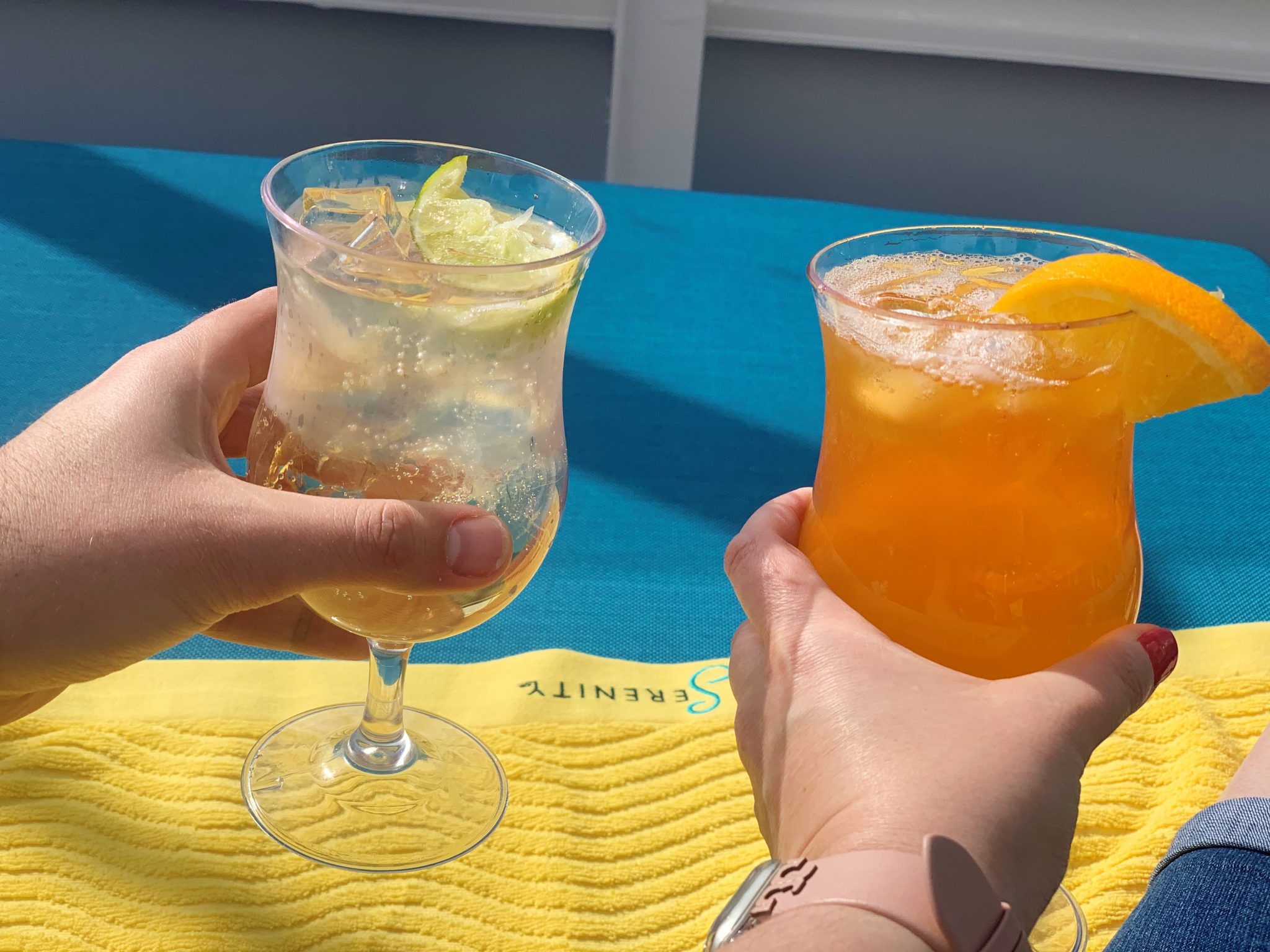 BlueIguana Tequila Bar (Deck 10)
The BlueIguana Tequila Bar is a signature watering hole on Carnival Cruise Line ships. This festive Mexican-inspired bar is located on the Lido deck in the middle of all the action. This signature menu features a variety of margaritas, both frozen and on the rocks, as well as beer and other tequila offerings. Again, most of the menu is also covered in the Cheers package, so be sure to grab your favorite margarita while enjoying a sea day by the pool.
RedFrog Rum Bar (Deck 10)
Located across the way from the Tequila Bar is another Carnival staple, the RedFrog Rum bar. If flashbacks of tequila from your college days is a turn off, you might prefer to enjoy some signature rum drinks while relaxing poolside. The RedFrog offers classic rum drinks with a twist along with other favorites like refreshing frozen drinks, beer, and featured rum.
Featured Drinks Menu | Beer Menu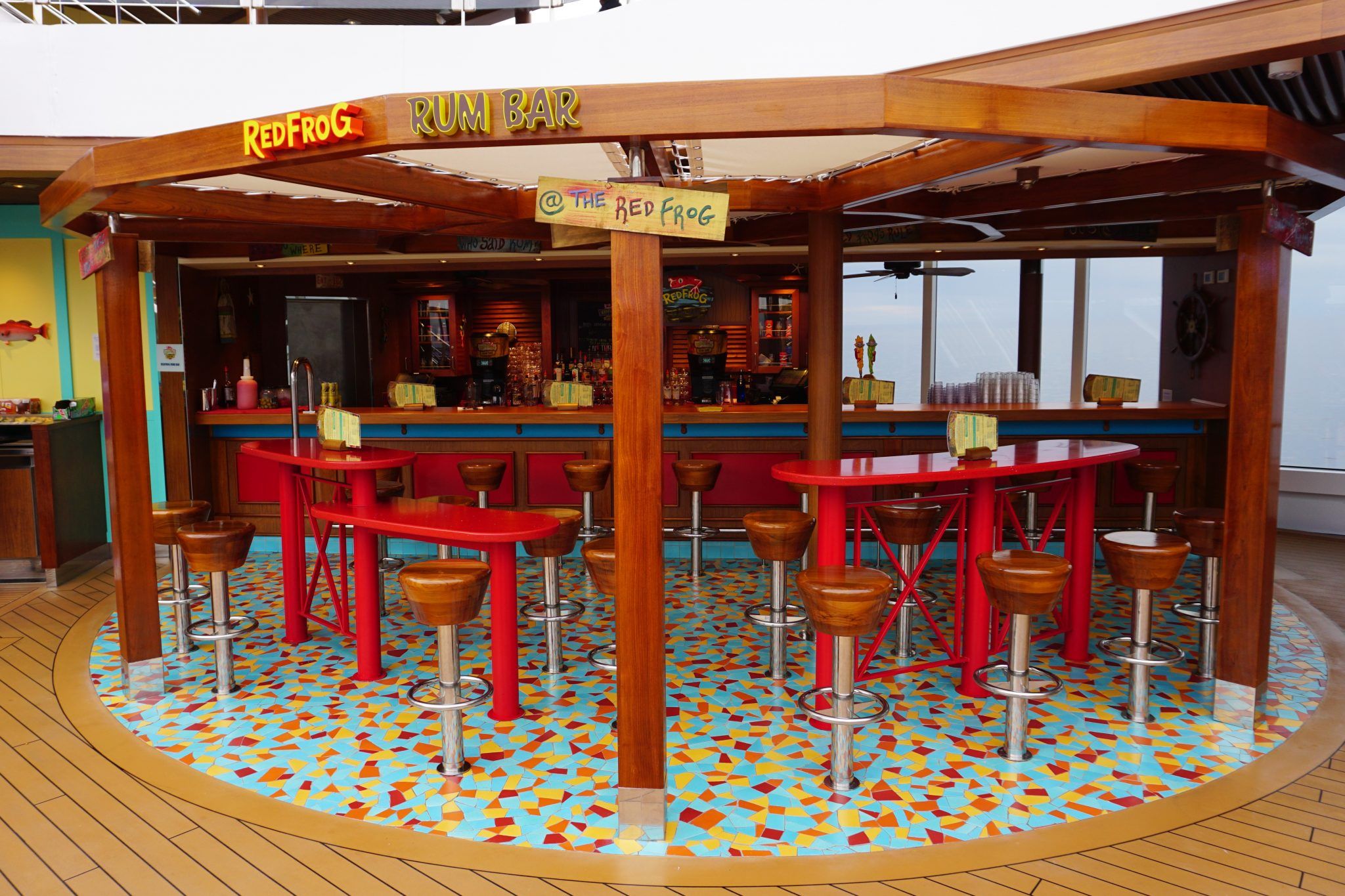 Tides Bar (Deck 10)
If your idea of a pool day does not entail party music, dancing, or hairy chest contests, then you will probably want to head aft on deck 10 to the Tides pool. This area has a more relaxed atmosphere with some great wake views. Not to mention there are also food and drink options located nearby like the Tides Bar. This pool bar offers your favorite frosty concoctions like Pina Coladas, Mudslides, and my favorite the Creamsicle. Of course, you can also order some other classics like a Mai Tai or a Bahama Mama.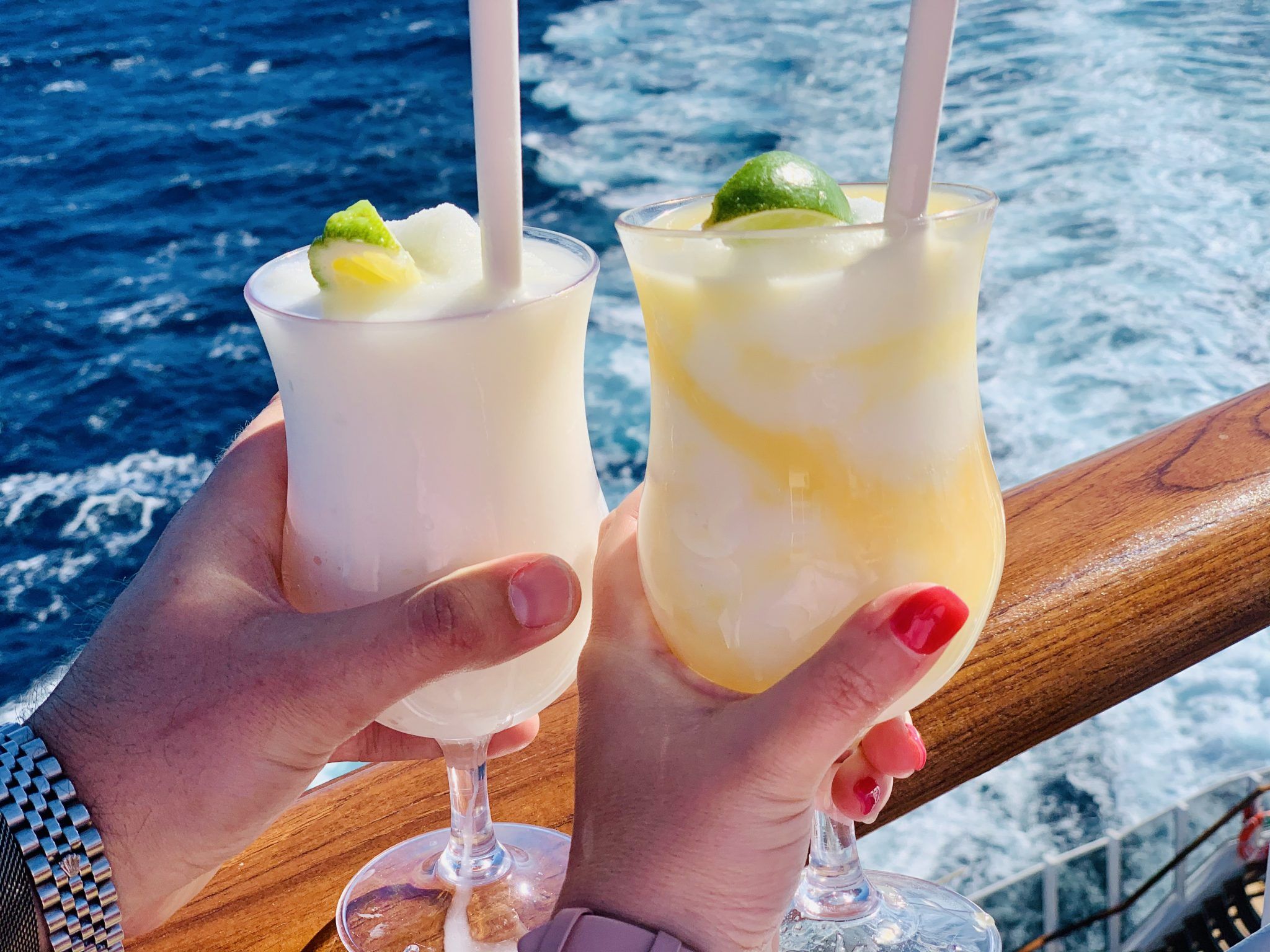 Related Post: Guide to Carnival Cruise Line Drink Packages
Piano Bar 88 (Deck 5)
Heading inside from the Lido deck, you will have to travel down to deck 5 for your next drink around the ship conquest. On this deck, there are several bars, with many of them also hosting live music in the evenings. Piano Bar 88 offers cocktail tunes through dinner and a piano singalong afterwards. While enjoying the music, you will want to order one of the signature drinks off the menu like the Standing "O", B Sharp, or The Rockstar.
Cocktail Menu | Beer & Wine Menu


Alchemy Bar (Deck 5)
Probably our favorite bar on the ship is the Alchemy Bar. This craft cocktail bar is a throwback to medieval chemistry where the bartenders don lab coats while mixing up your favorite elixirs and potions. This specialty menu offers creatively named drinks like the Remedy, the Deal Closer, and Forty is the New Twenty. I particularly liked the light and fresh Cucumber Sunrise, while DB enjoyed the Alchemist's twist on a Sidecar. The best part about this venue is that all the drinks on the menu are covered in the Cheers drink package.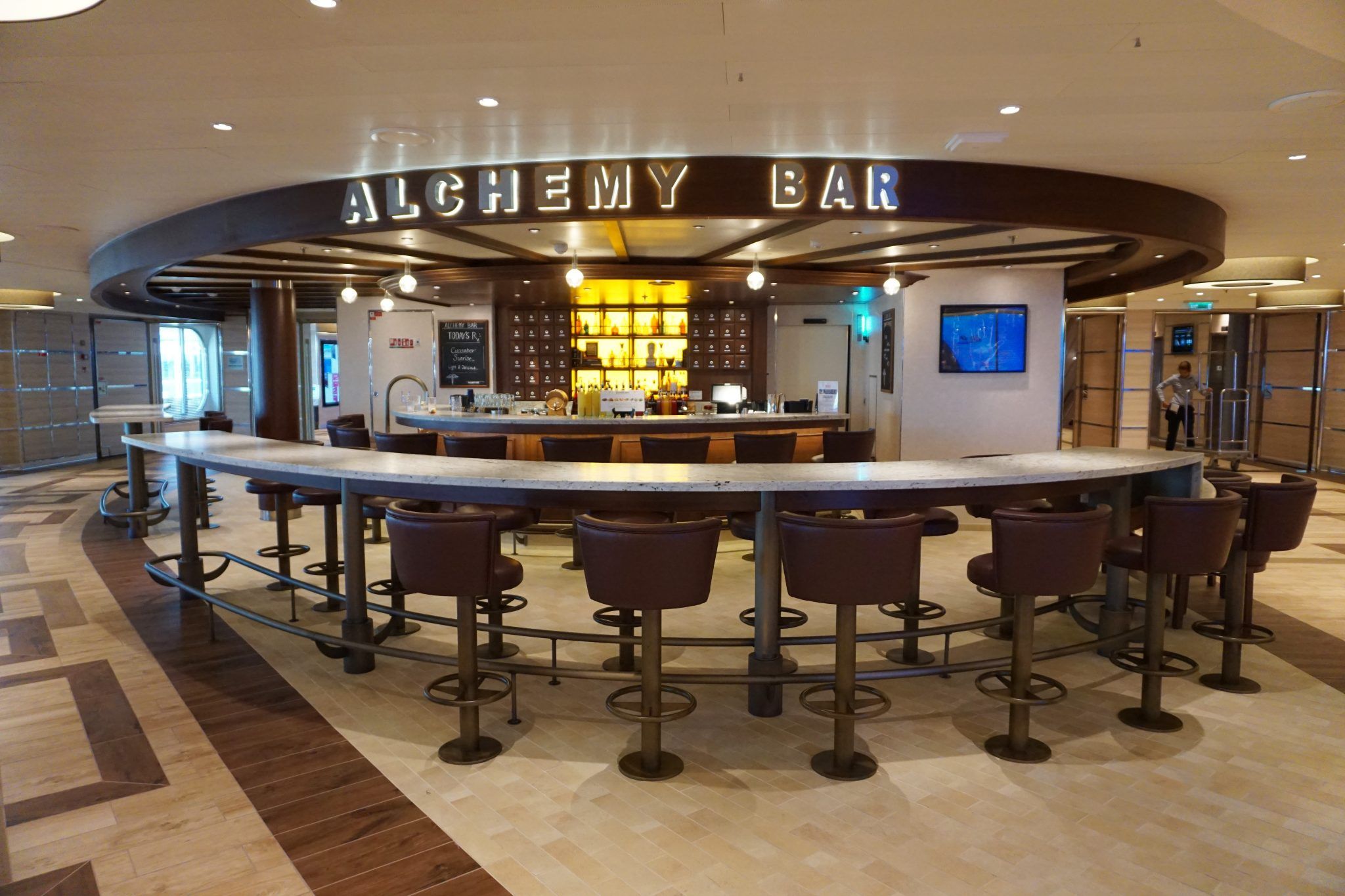 Guy's Pig & Anchor Brewhouse (Deck 5)
If you are a beer lover, then you will be a fan of Guy's Pig & Anchor Brewhouse located on Carnival Panorama. This venue is home to Carnival's exclusive Parched Pig craft brews. There is even a brewery that you can tour for an additional fee. There are plenty of beer selections to choose at this brewhouse, but that's not the only thing it offers. You can also find whiskey, cocktails like the Smoky Watermelon Margarita, a Bacon Manhattan, or the signature Pig & Anchor Bloody Mary.
Entire Drink Menu (multiple pages)
Java Blue Cafe and Shake Spot (Deck 5)
As the name implies, the Java Blue Cafe is the place to get your caffeine fix throughout the day. Here, you can order your favorite espresso based drink, cold brew, tea, hot chocolate, and even spiked coffee. This java house also doubles as the Shake Spot which offers milkshakes, spiked milkshakes, floats, and spiked floats. No matter your preferences, Java Joe and the rest of the staff at this venue will serve up your drink with a smile!
Java Blue Menu | Shake Spot Menu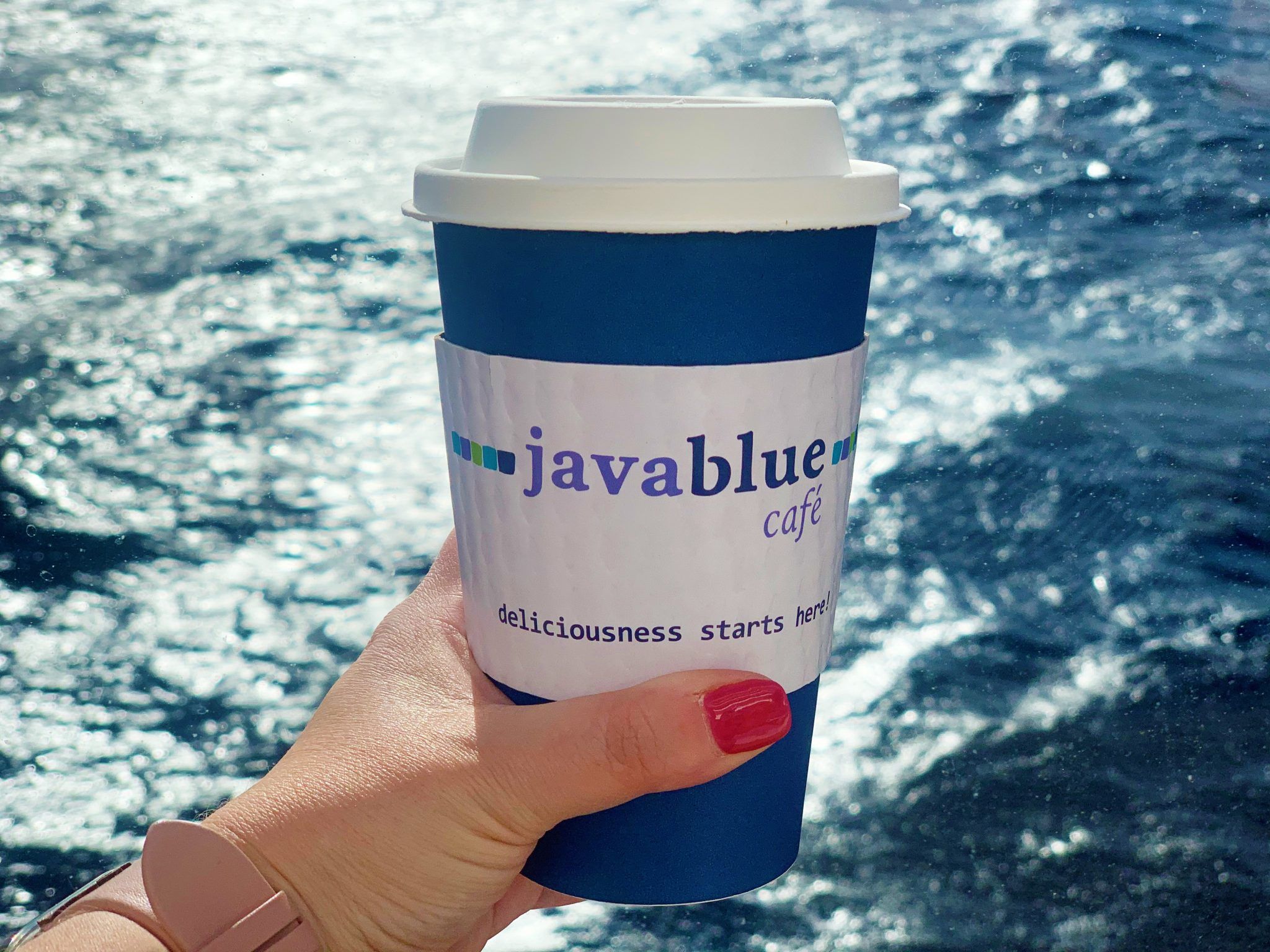 Plaza Bar (Deck 5)
Set off in the corner of the popular Ocean Plaza, the Plaza Bar will be your go to spot to enjoy a cocktail while you are participating in one of the many events that occur here. From trivia, games, dance classes, and live music in the evening, there is plenty to keep you entertained. When you get thirsty, you can order up your favorite drink off this smaller menu which includes a few cocktails, beer, wine, and sangria. Of course, it is a full bar, so you can always order your standard drink even if it's not on the menu. The Plaza Bar is also equipped to make coffee drinks.
Plaza Sangria Menu | Cocktail Menu | Beer and Wine Menu
Havana Bar (Deck 5)
This Latin-inspired venue is located aft on deck 5. While the Havana pool area is reserved for guests staying in Havana staterooms and some suites, the Havana Bar is open to everyone. This venue offers Cuban cocktails like the Havana Especial, Cuba Libre, classic mojitos, and even Cuban coffee. During the day, this bar is rather quiet with several guests reading or playing cards in the venue; however, the Havana Bar comes alive in the evenings with Latin music and dancing.
Related Post: Carnival Panorama Video Review
Liquid Lounge (Deck 4)
Continuing your pub crawl on Carnival Panorama, you will have to head down to the Liquid Lounge on deck 4. The ship's main theater has a full bar for you to grab some drinks while enjoying a show. Several events are held in the Liquid Lounge including the four Playlist Productions, Bingo, the Lip Sync Battle finale, and other cruiser favorites like the Quest, Love and Marriage game show, and more. Offering the same menu as the Limelight Lounge, you can enjoy the signature Punchliner, Sex on the Stage, or perhaps the Jokester.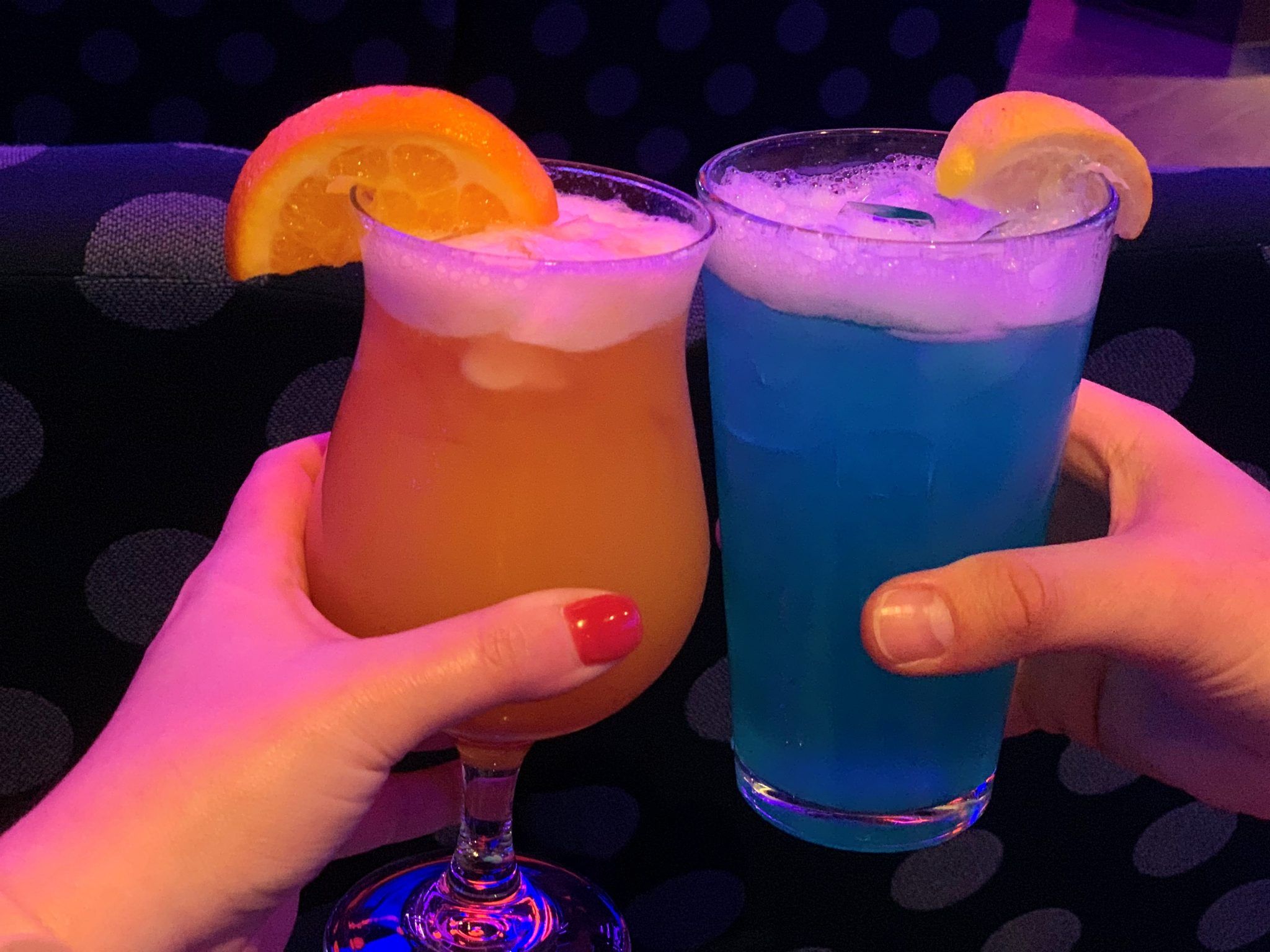 Panorama Casino Bar (Deck 4)
If you enjoy spending time in the casino on a cruise, there is a bar here for you too. You can order up your favorite drink from the full bar or perhaps one of the cocktails listed on the menu like the Vesper or the High Seas Tea while you test your luck at the slots or the table games. Hopefully, you do not need the drink to drown your losses.
Heroes Tribute Bar (Deck 4)
A brand new bar in the Carnival Cruise Line fleet is the Heroes Tribute Bar. Located on deck 4, this military themed bar pays tribute to the Armed Forces and their families. Along with patriotic decor and memorabilia, this venue houses large screen televisions to watch sporting events and a signature drink menu. This bar's menu offers a wide selection of signature cocktails, American classics, and beer. So, whether you'd prefer a Blue Angel, Green Beret, Homefront Martini, or just your favorite brew, the Heroes Tribute Bar is a must on your Carnival Panorama pub crawl.
Complete Heroes Menu (multiple pages)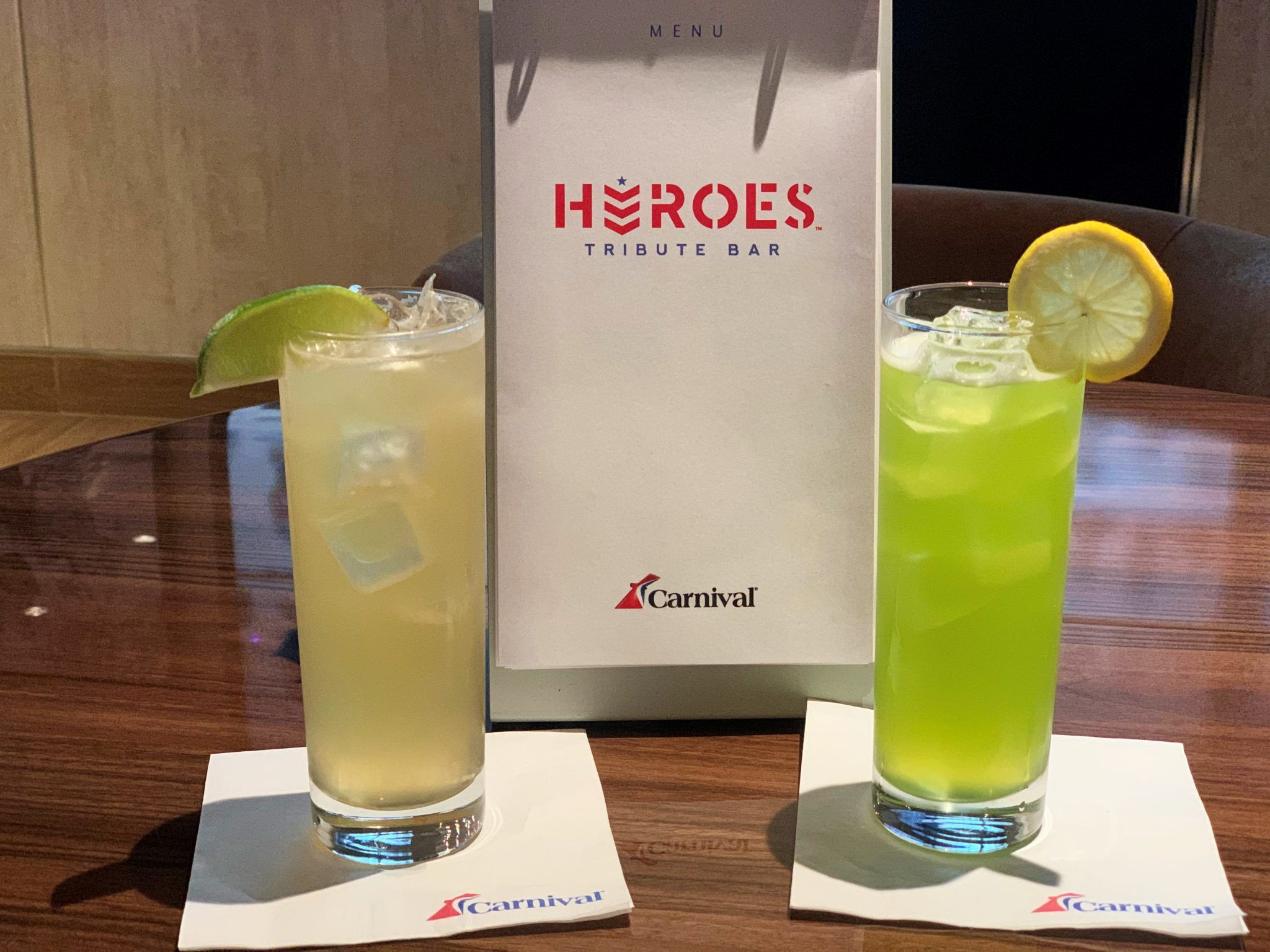 Limelight Lounge
The Limelight Lounge is another popular venue on Carnival Panorama. During the daytime, this venue is often used for private events and seminars; however, this lounge is the place to be at night. The Limelight Lounge hosts karaoke on select evenings but mainly doubles as the Punchliner Comedy Club. There are several family-friendly and adult-only comedy shows held during the cruise. Not to mention, this is also the after hours nightclub where you can dance into the wee hours of the morning while the DJ plays all the hits. Of course, you will get thirsty!
Panorama Bar (Deck 3)
Your drink around the ship is not complete until you've made it all the way down to deck 3. The Panorama Bar is located in the Atrium with the larger than life LED Dreamscape display. You can enjoy a drink here almost any time of day while you admire the changing scenes. The Atrium also hosts several Fun Squad events in the evenings like the Motown Showdown or White Hot Night Party. Don't be surprised if you see Emma and her crew dancing on the bar top! You will certainly want to grab a few cocktails and join in the fun.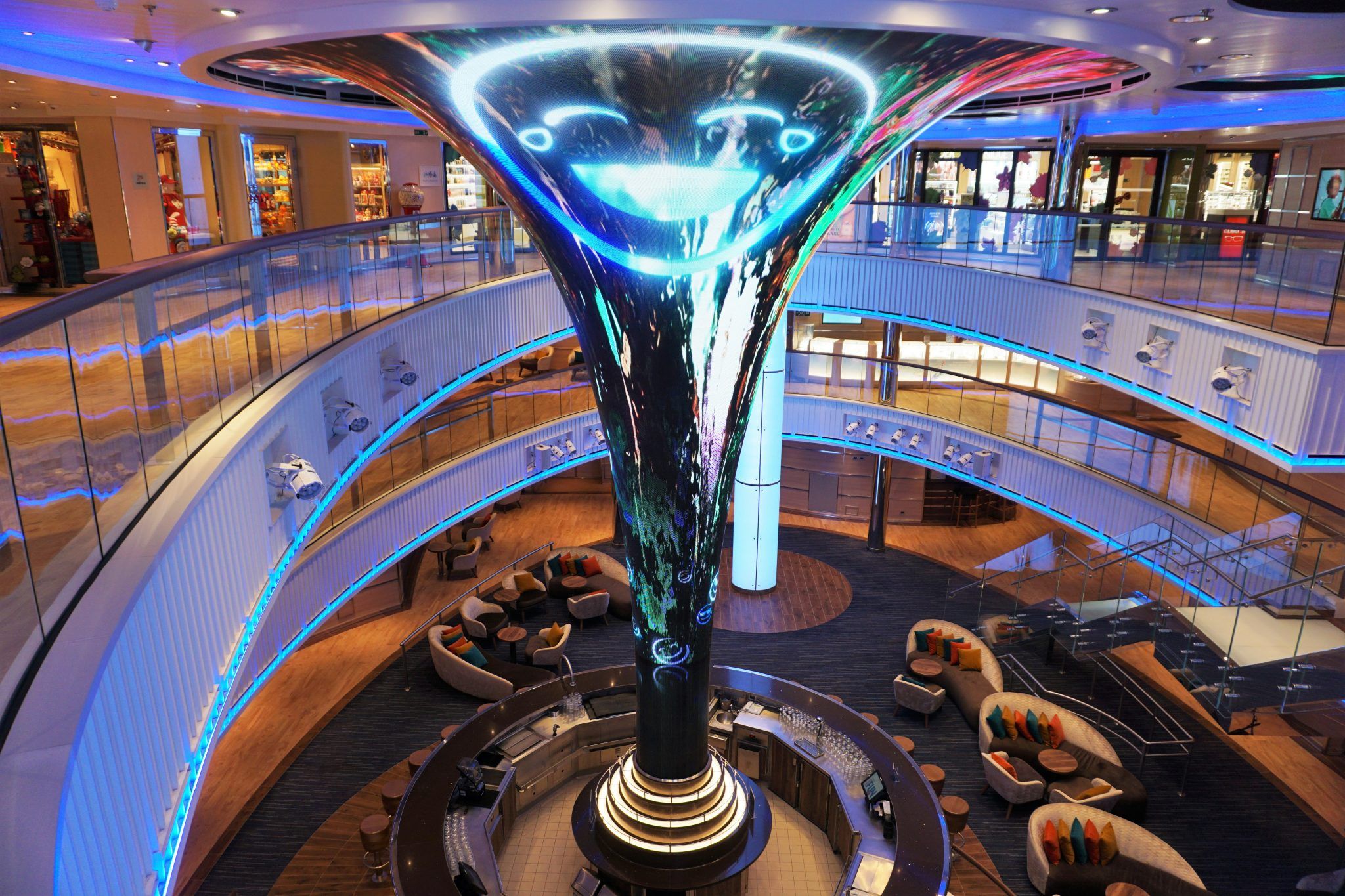 Comments
Do you have a cruise booked on Carnival Panorama? What is your favorite Carnival Cruise Line bar? Drop us an anchor below to share your go-to watering hole on Carnival ships.