There's nothing worse than feeling nauseous, especially on vacation. While susceptibility to motion sickness varies person to person, it's always a possibility on a cruise — especially if you're new to the motion of the ocean and don't yet have your "sea legs."
In addition to natural remedies like ginger chews, peppermint oil, green apples, and acupressure bands, there are pills you can take to treat — and ideally prevent — the symptoms of motion sickness.
You might have seen both Bonine and Dramamine lining the shelves of your pharmacy. However, you might not know what, if any, differences are between them. Before you set sail on your next at-sea adventure, take a look at how these seasickness remedies compare.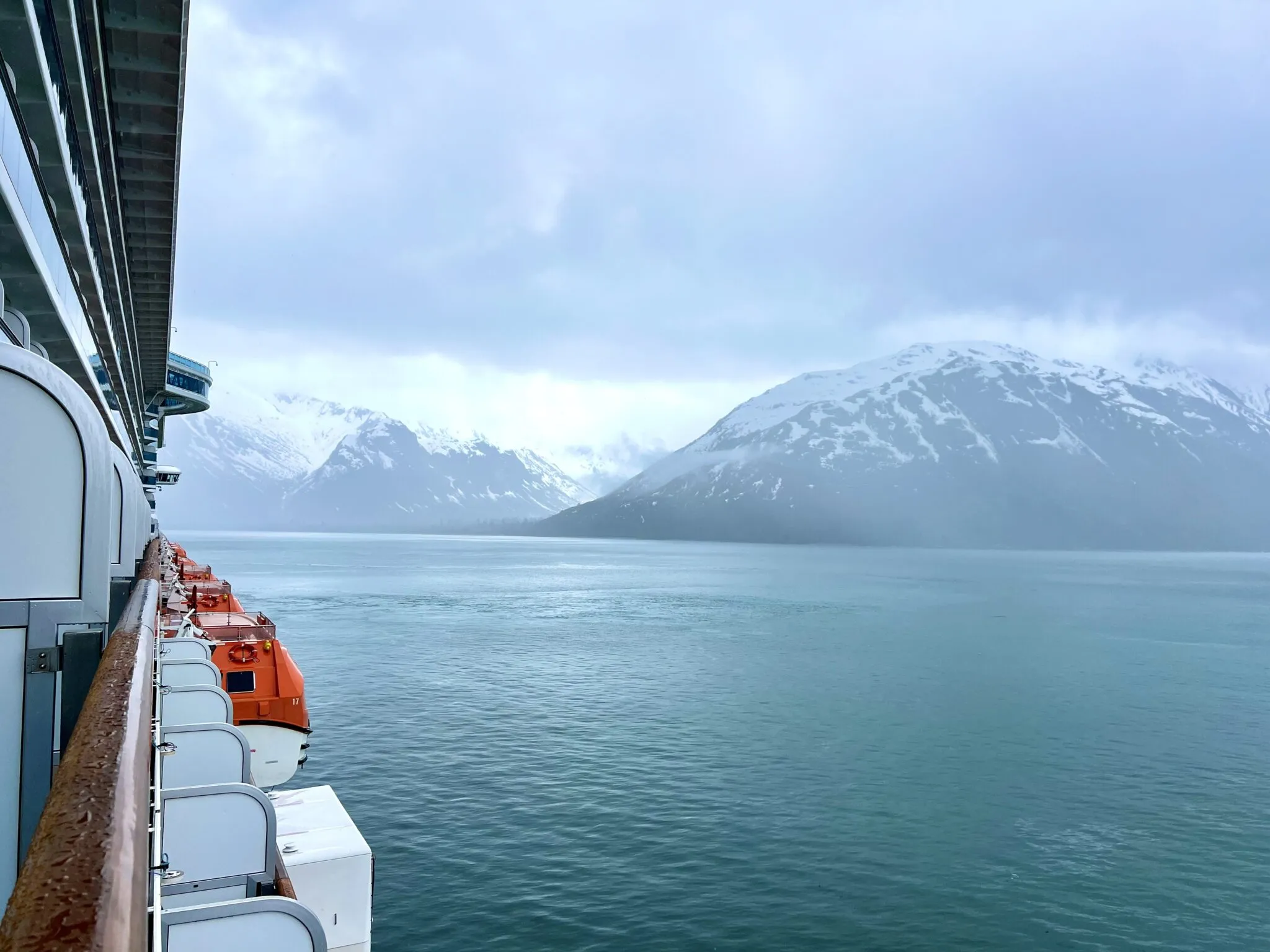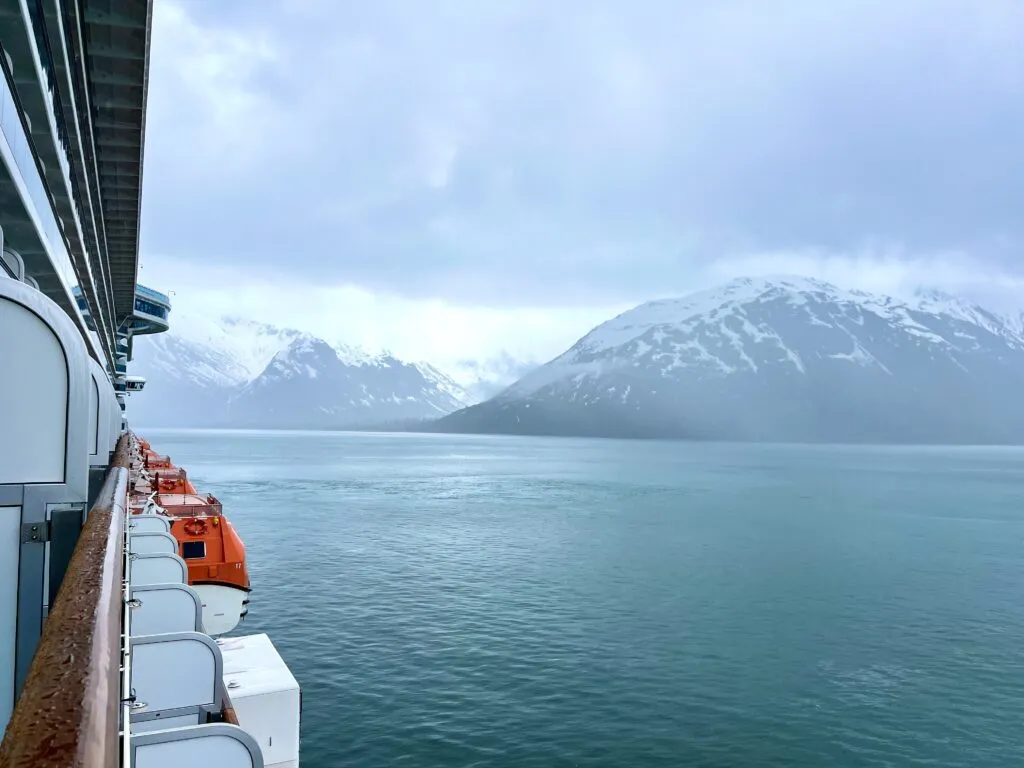 EXCLUSIVE SAVINGS: Get Deals on Your Next Cruise Now!
Bonine vs. Dramamine: Which is Better for Motion Sickness on a Cruise?
What is motion sickness?
First thing's first. If you've never experienced seasickness, consider yourself lucky. Motion sickness occurs when your inner ear and other deeper tissues send mixed signals to your brain, whether it's because you are moving in a car, train, plane — or most likely in this case, a cruise ship. Our internal sensor system is confused by motion that we are not making with our own body, hence our sense of balance is thrown off.
Symptoms of motion sickness or seasickness are temporary but can feel agonizing in the moment. These can include nausea, dizziness, sweating, headache, fatigue and vomiting.
Seasickness is not a given on a cruise ship. Many times — especially on larger ships — passengers won't feel the motion at all. If you're concerned about potential sensitivity to the motion, book a cabin on a lower deck and midship. While many suites are on the upper decks, you are more likely to feel the motion there. Get plenty of fresh air (a balcony is helpful for viewing the horizon line). Also, eat and drink in small, frequent quantities. (You might be tempted to chug a bunch of water, but that might not be the best idea.)
What is Bonine?
The generic name for Bonine is meclizine. It's an over-the-counter drug used to treat motion sickness as well as nausea and vertigo. Bonine is sold in a white tube with eight, 12 or 16 chewable tablets in a raspberry flavor.
The distinguishing factor of Bonine is that it is less likely to make you drowsy, with one tablet lasting 12-plus hours. Side effects are minor and include slight drowsiness and dry mouth. Bonine is not recommended for children younger than 12 years old.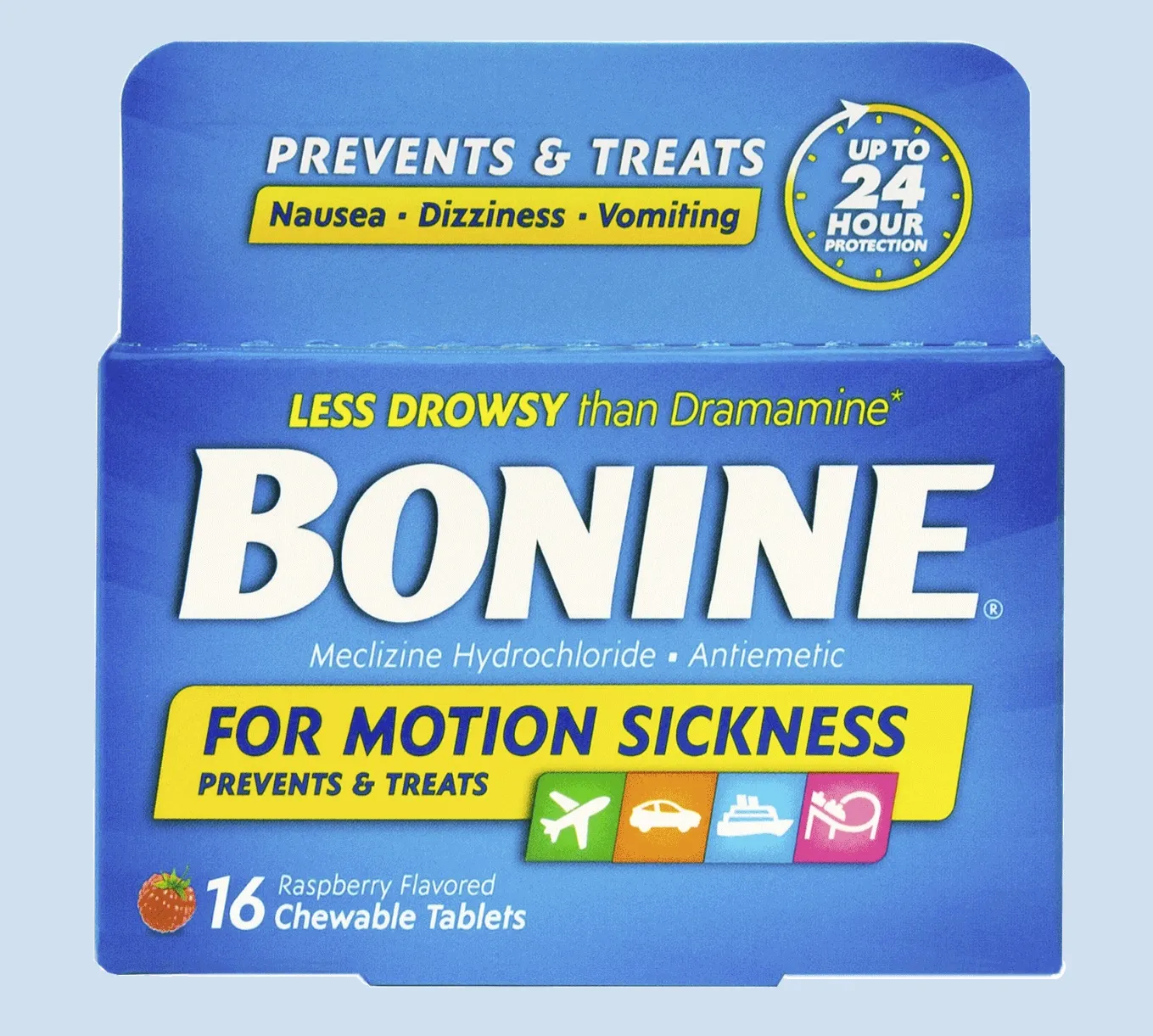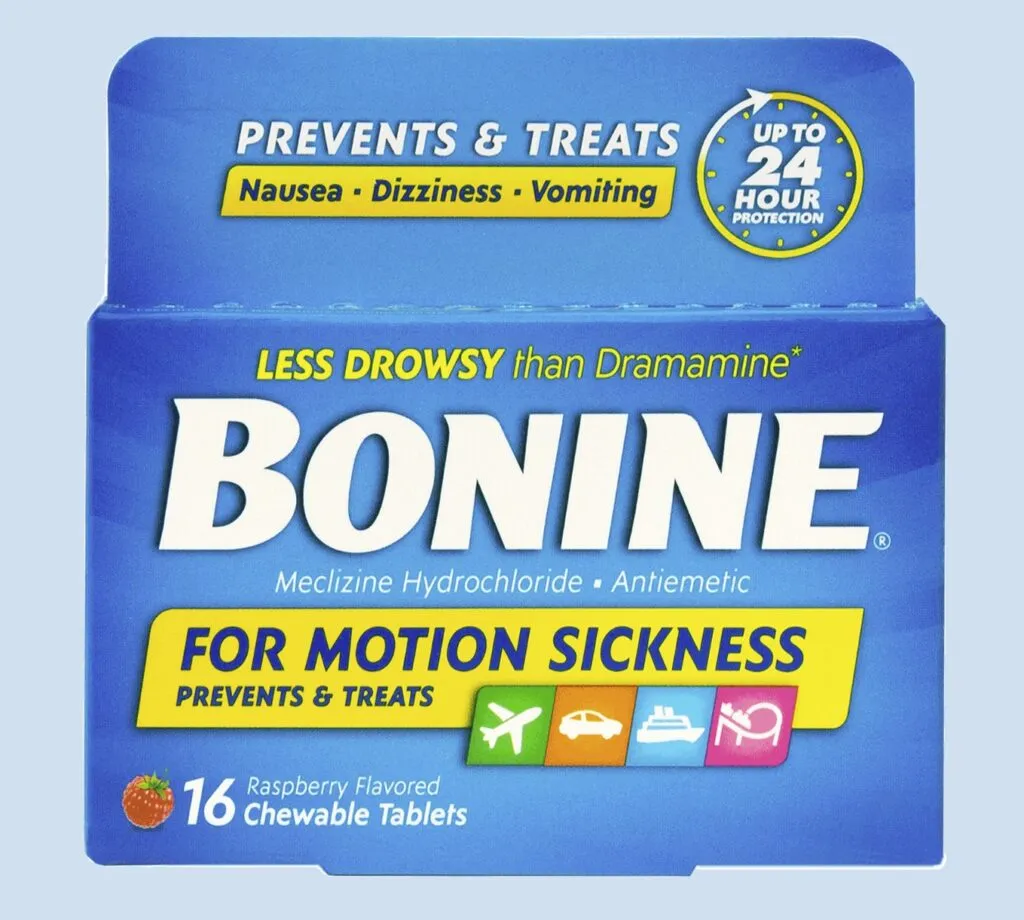 What is Dramamine?
The original formula of Dramamine is also known as dimenhydrinate and is taken as a pill that you swallow. Available in 12- or 36-count boxes, this over-the-counter motion sickness reliever has been available since the 1940s. Today, the brand Dramamine spans seven varieties, plus ginger chews. You can purchase Dramamine in less drowsy or non-drowsy formulas, chewable tabs, long-lasting, multi-purpose, and tablets for kids.
Branching out from its original formula, Dramamine Less Drowsy and Dramamine Long Lasting are meclizine hydrochloride (similar to Bonine). Dramamine Non-Drowsy and Dramamine Multi-Purpose are pills made with a clinically approved amount of ginger. Dramamine for Kids is a chewable, grape-flavored dimenhydrinate tablet in half the dose of the original formula.
For adults and kids over 12, the recommended dose of Dramamine Original Formula is one to two pills every four to six hours. The primary side effect is "marked" drowsiness. In some people, antihistamines have the opposite effect and can cause restlessness and irritability.
Bonine vs. Dramamine: Which is more effective?
As there are more than half a dozen varieties of Dramamine pills on the market, we'll be comparing Bonine vs. Dramamine's original dimenhydrinate formula. Both drugs are classified as anticholinergic antiemetics as well as antihistamines. Both have been proven effective in treating and preventing motion sickness and its symptoms.
An article in UC Davis Health, a site for the University of California Davis School of Medicine, cites that despite its inconvenient dosing, Dramamine is overall more effective at preventing motion sickness. A comparison on Drugs.com corroborates those findings, reporting that while 86 percent of reviewers noted a positive effect from Bonine (average rating of 8.4 out of 10), Dramamine edged it out with 87 percent reporting a positive effect (with an average rating of 8.8 out of 10).
Dramamine touts itself as the number-one most pharmacist-recommended brand for motion sickness. Users continue to rely on its fast-acting properties.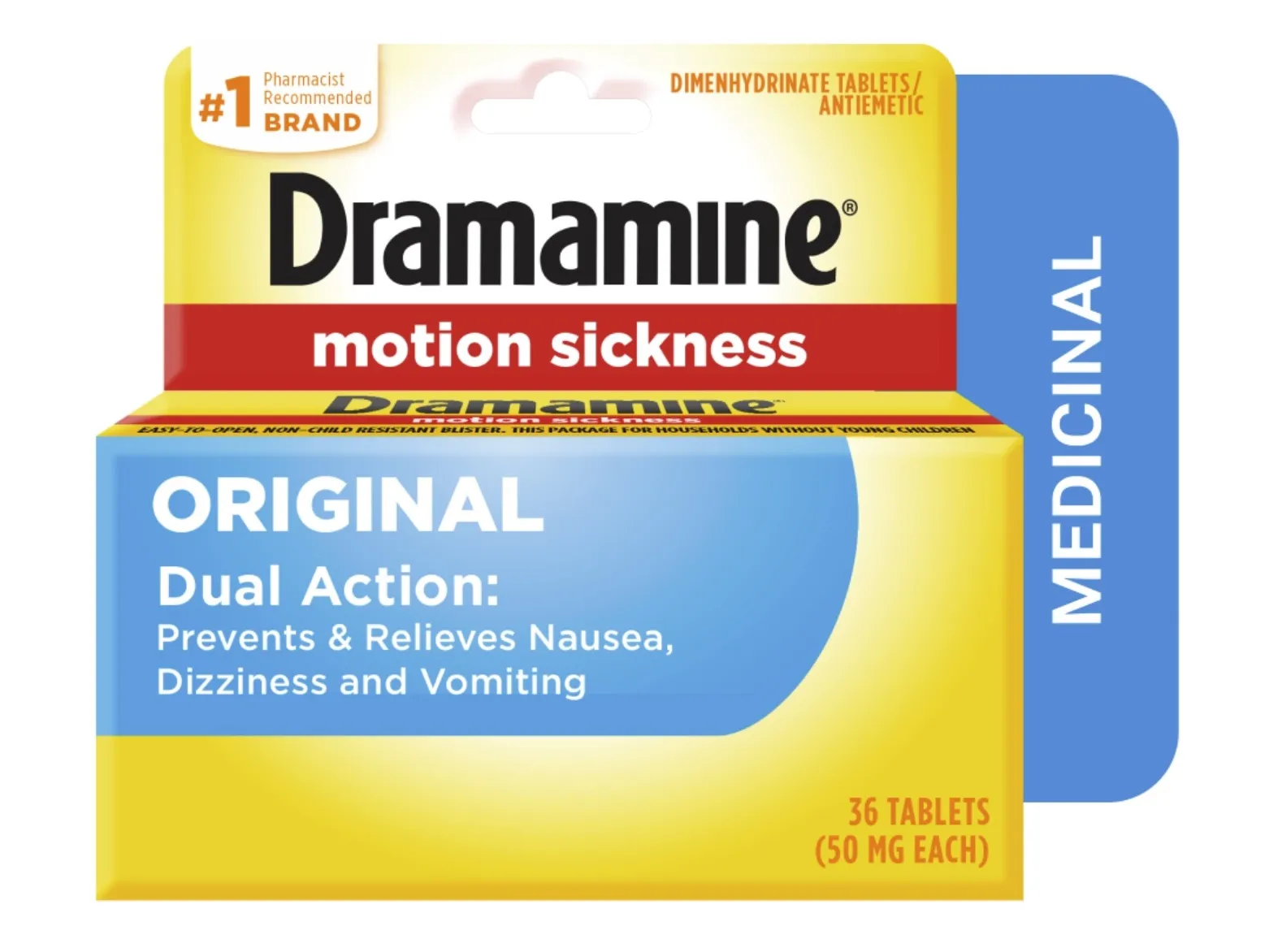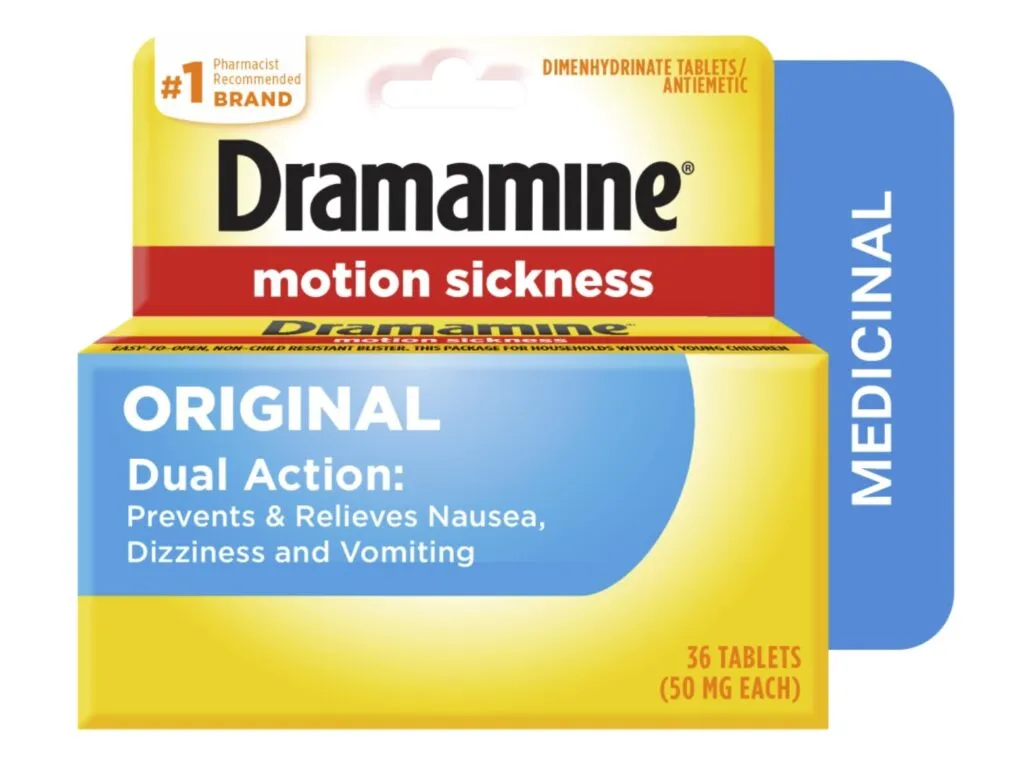 Bonine vs. Dramamine: Is there a cost difference?
Is there a price you can put on not feeling seasick?
On Bonine's site, a 12-count of tablets are sold for $5.94. A 12-count of Dramamine Original Formula pills (at Target) lists for $4.49. Prices did vary slightly for each, depending on where you purchase them, but with about a $1 difference between them, we would say the price disparity is negligible.
One thing to keep in mind is because you need to take more Dramamine pills during the same time period, you might want to upgrade to the 36-count box, which retails for about $10.58.
Is there anyone who should not take Bonine or Dramamine?
Anyone with a history of glaucoma, liver impairment, asthma, seizures, prostate enlargements or urinary blockage, thyroid dysfunction, or cardiovascular disease should consult with their doctor before taking Dramamine or Bonine. While these nausea remedies are generally considered safe in pregnant women, it's always best to check with a physician.
Because of their naturally drowsy effects, it's not recommended to drink alcohol on either medication. If you do — you're on a cruise, after all — exercise caution and use restraint.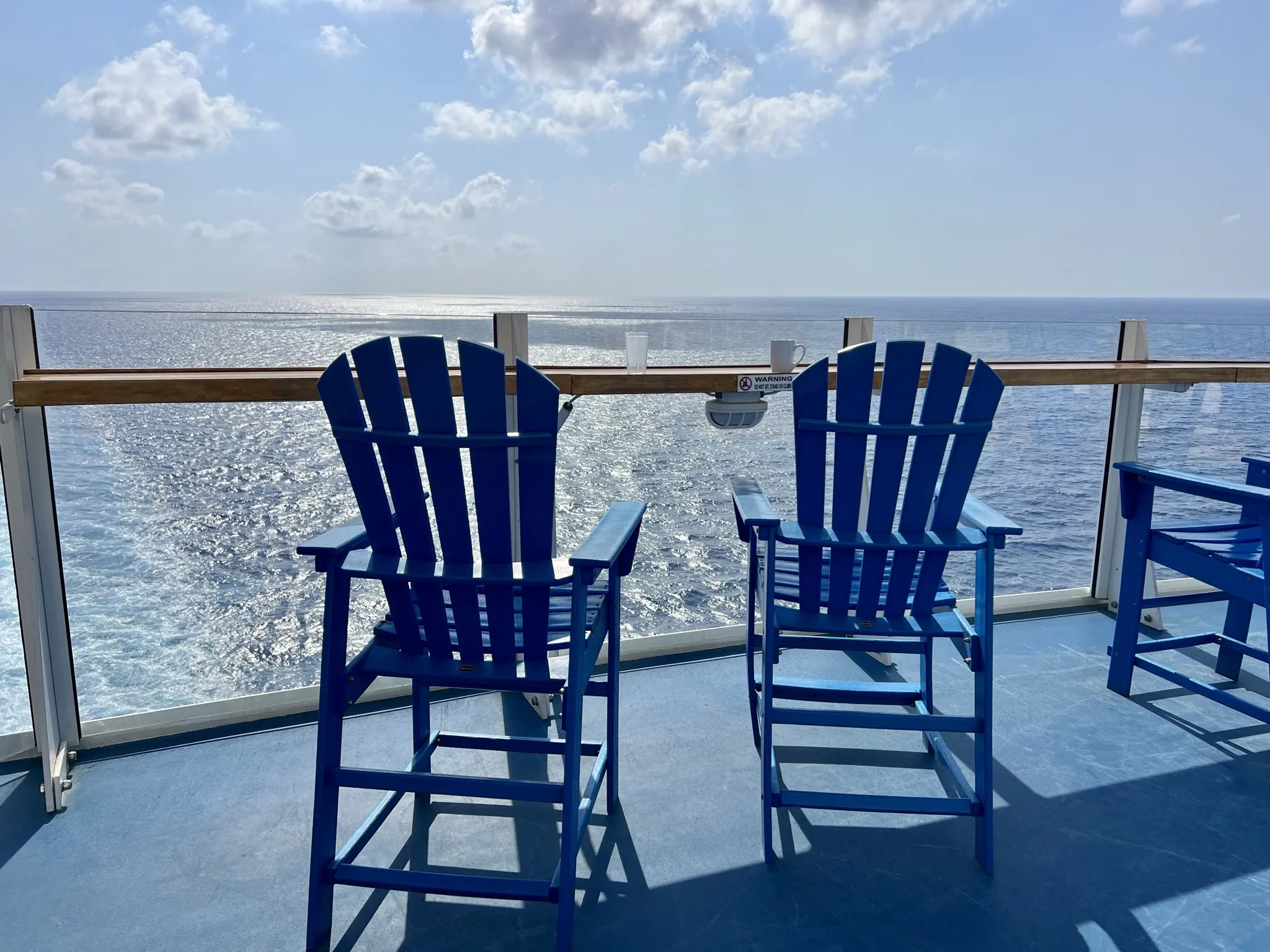 BOOK NOW: Score Savings on Your Next Cruise!
Bonine vs. Dramamine: Bottom Line
Both of these seasick remedies continue to be popular, because they both have merits in preventing motion sickness. If you're particularly sensitive to medications that make you drowsy, you might want to opt for Bonine so you don't sleep through your cruise. Bonine tablets are also "one and done," providing relief for the entire day with one dose.
If all you care about is some serious motion sickness prevention, Dramamine in its original formula is a tried-and-true remedy that is doctor-recommended and works quickly. Of course, there are other varieties of pills and chewables to try under the Dramamine label as well.
With price and availability about on par for both medications, the choice is ultimately yours to make. Keep in mind that if you need a family-friendly remedy for kids under 12, you won't be able to get away with only bringing Bonine.
Comments
Do you agree with our assessment of bonine vs. dramamine? Which is better at preventing motion sickness on a cruise for you? Drop us an anchor below to share your motion sickness remedies.