If you are cruising to Hawaii, you must attend a luau in at least one of your ports of call. This traditional Hawaiian feast, accompanied by music and cultural performances, is something all visitors to the islands should experience. Depending on your cruise ship's itinerary, you will have a number of luau options at the various Hawaiian Islands. If you are wondering where to start, we have put together this list of the Best Luaus in Hawaii that are consistently highly recommended among cruisers.
Best Luaus in Hawaii in 2020
Paradise Cove Luau (Oahu)
If you are spending a few days pre-cruise or post cruise in Oahu, you will have your pick of luaus on this island. During our visit, we chose the Paradise Cove Luau which is located about 45 minutes away from the Waikiki Beach area. Located at the Ko Olina Resort, you can enjoy some pre-dinner Hawaiian activities like lei-making and spear throwing, followed by an island buffet, and the Hawaiian revue show.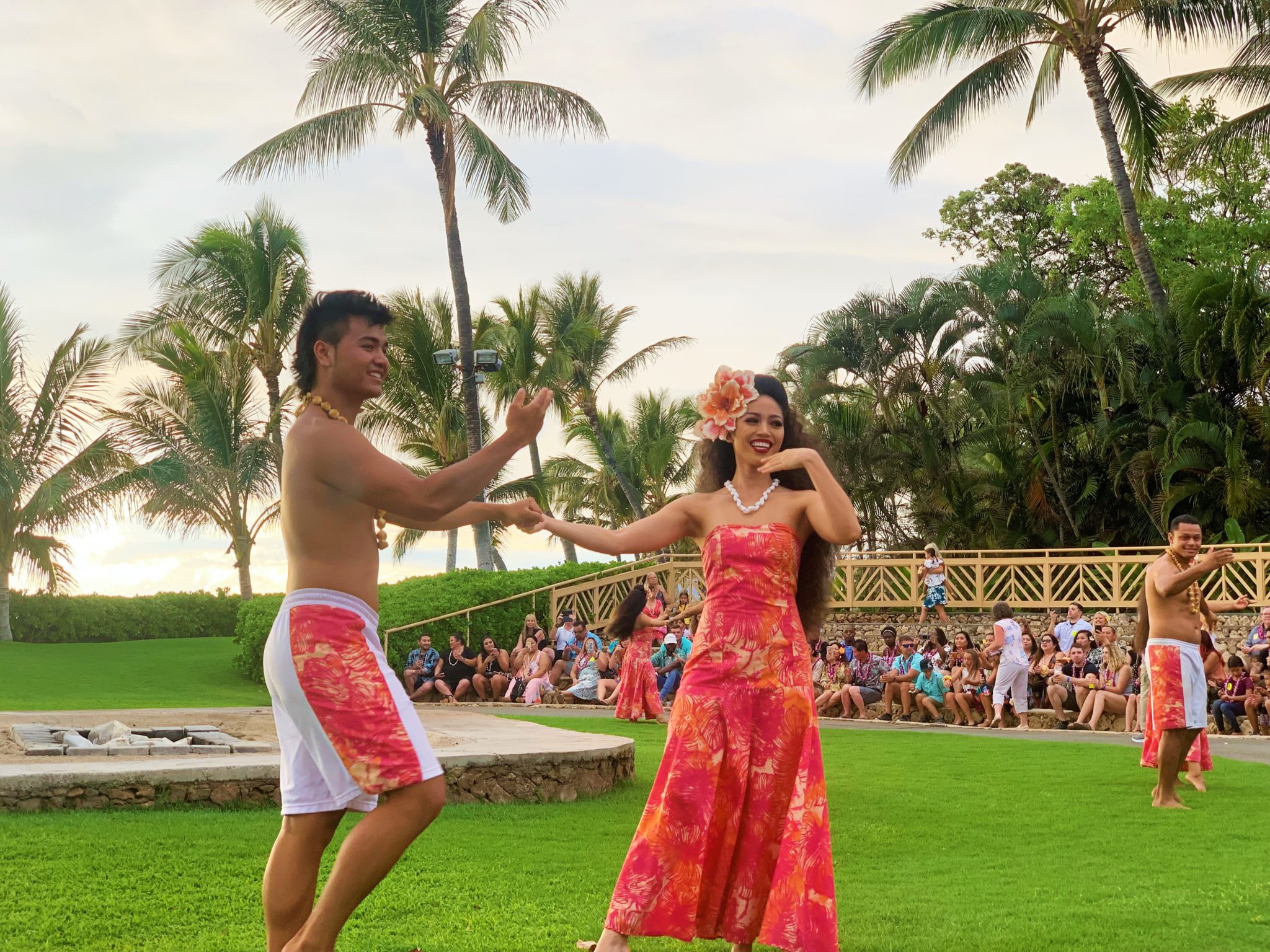 Paradise Cove offers a few different package options that include either a shell or fresh flower lei upon arrival, a complimentary mai tai punch, and dinner. The deluxe package which is the most expensive will give you prime seating locations, a table service meal instead of a buffet, and a souvenir photo.
Polynesian Cultural Center (Oahu)
For a day full of Hawaiian history and culture, head to the Polynesian Cultural Center. Located about an hour away from Honolulu, this interactive experience allows you to explore 6 different island nations through cultural presentations and exhibits. There is also Polynesian food, an authentic luau, the one of kind Ha Breath of Life show, canoe rides, and so much more.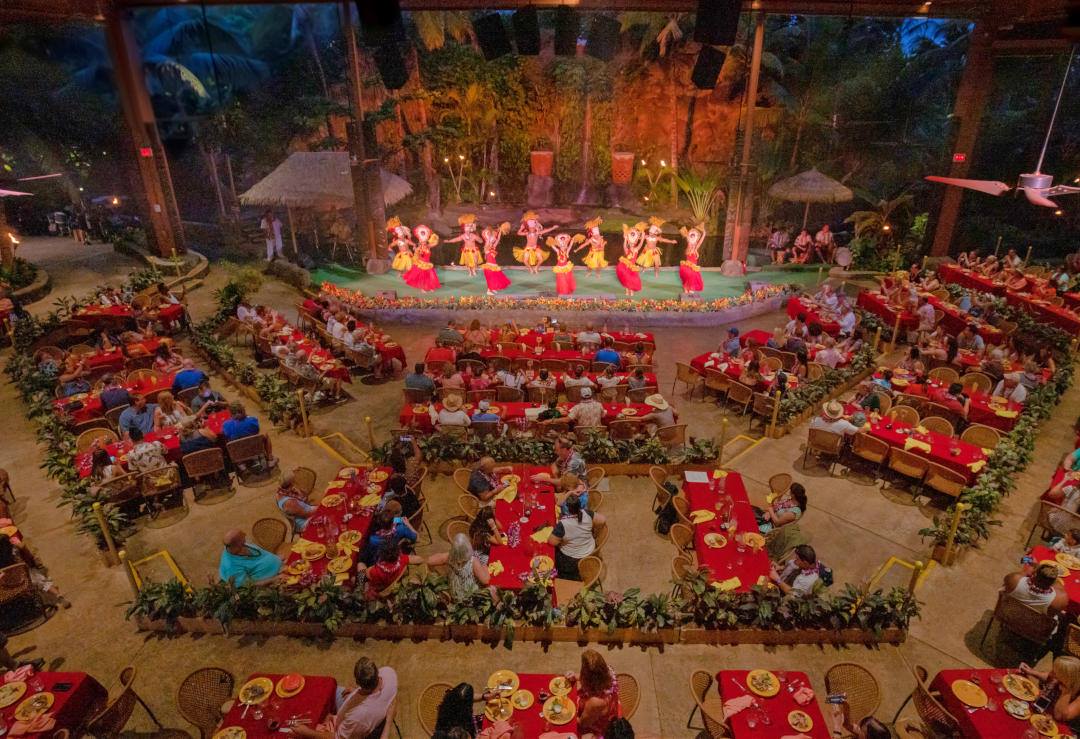 The center offers various tiered ticket packages depending on what you want to accomplish during your visit. The most expensive package which is called the Super Ambassador Luau Package includes a guided tour of the villages, your choice of a Ali'i Luau Buffet or Prime Rib Buffet, prime seating at all shows, and a reserved canoe ride.
Related Post: Top Things to Do in Oahu, Hawaii
Germaine's Luau (Oahu)
Germaine's Luau is also another popular option in Oahu. This luau is again located about 45 minutes from Waikiki Beach. At Germaine's, you will feel the spirit of Aloha while experiencing the "original backyard-style Hawaiian Luau". The menu here is buffet-style as well offering Hawaiian-American fare like roasted pig, teriyaki beef, Hawaiian chicken, island fish, and plentiful side dishes and desserts.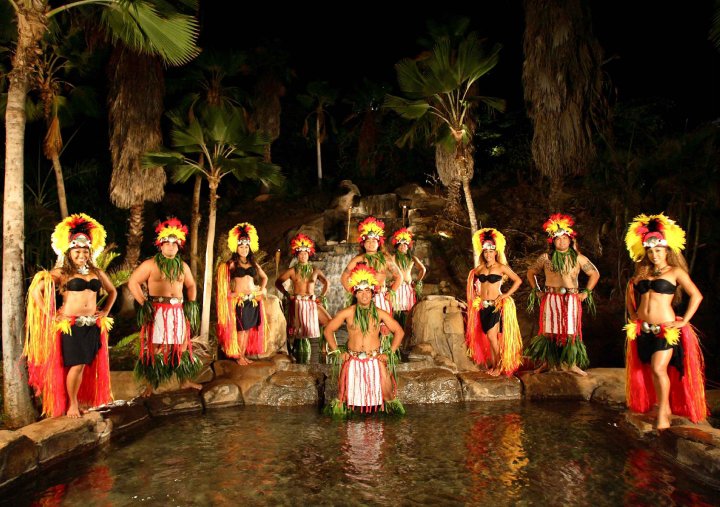 Pricing includes three different tier options with the most expensive being the Plumeria Luau Package. This package includes front row seating, table service, an entrance photo, and 3 drink tickets in addition to the standard offerings. Following dinner, the evening show will take you on a journey to the islands of Tahiti, Samoa, Fiji, New Zealand, and the romantic hula of Hawaii.
'Aha 'Aina Royal Hawaiian Luau (Oahu)
If you are looking for something a bit closer, the Royal Hawaiian hotel located right on Waikiki Beach has its own Royal Luau. The 'Aha 'Aina is Waikiki's only oceanfront luau and dinner show. The evening begins with traditional Hawaiian activities, followed by a feast of various Polynesian flavored dishes. After dinner, the story of Helumoa begins featuring hula song and dance. Follow the cultural timeline from ancient history, to the opening of the Royal Hawaiian, to contemporary island music and dance.
The menu consists of a poi and poke station, fresh fruit, salad, huli huli chicken, Korean BBQ ribs, a pig carving station, dessert, and more. Pricing includes standard and premium seating, as well as cocktail seating which is for two drinks and the show only.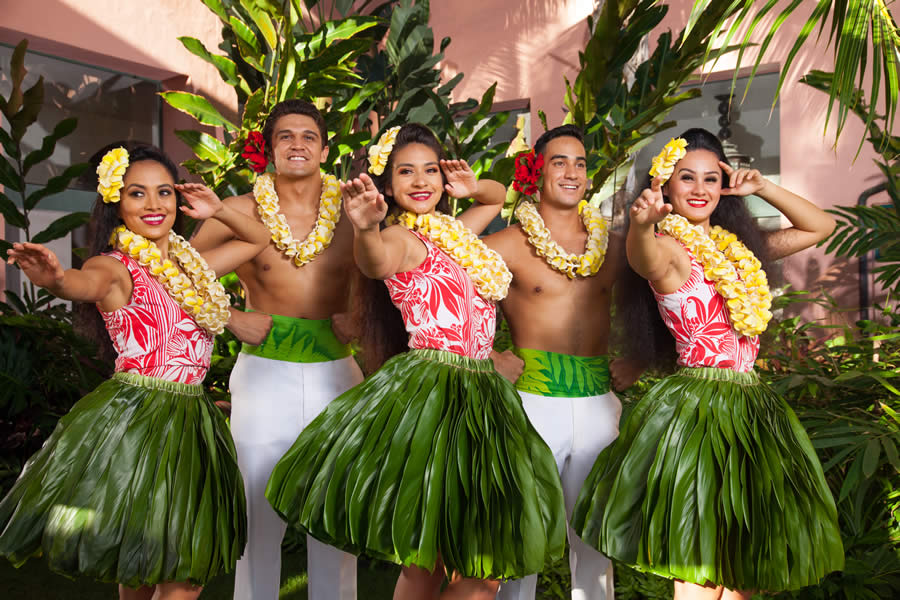 Old Lahaina Luau (Maui)
If your cruise ship is in port late or even overnight, you might want to attend an authentic luau experience while in Maui. The Old Lahaina luau is one of the most popular options, located on the oceanfront right off of Front Street. Here, you can enjoy a buffet of popular Polynesian dishes along with a sunset view.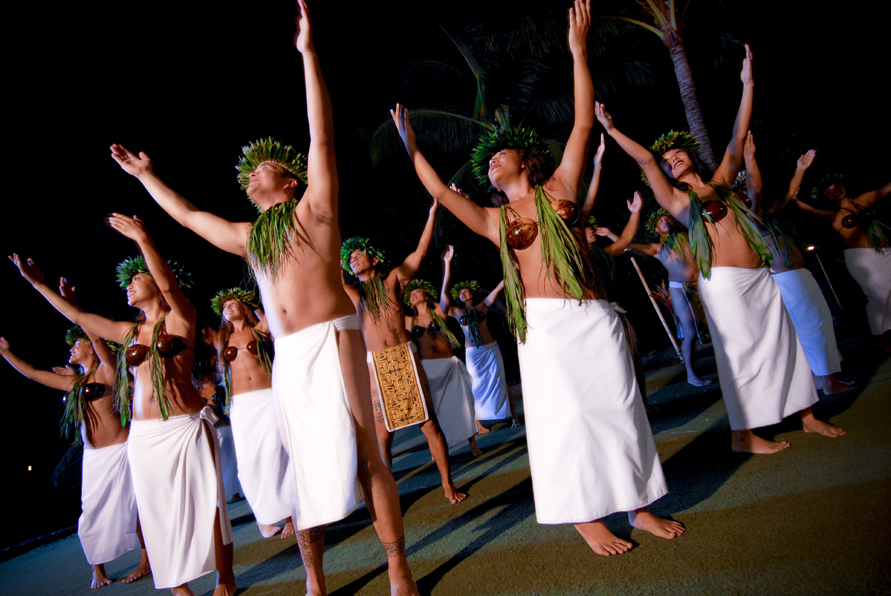 Your evening will consist of a traditional lei greeting and island demonstrations before dinner, followed by a musical journey through the history of Hawaii and its people after dinner. The buffet menu includes Hawaiian pork, beef, chicken, and vegetarian dishes with accompaniments. Reservations can be made for either a table and chairs set-up or a traditional low table and cushion set-up for a more authentic feel.
Feast at Lele (Maui)
The Feast at Lele is a more upscale experience that is also located nearby on Front Street. This option provides a 5-course meal with gourmet cuisine and wine pairings. The menu features courses from the Pacific Islands of Aotearoa, Tahiti, Samoa, and Hawaii. The cuisine shares the spotlight with exotic music and dance as the evening unfolds.
The evening begins in Hawaii with some hula and a first course of dishes. Then, you will journey to New Zealand for your second course which will be accompanied by a traditional war dance. Next up is the romance of Tahiti. Your third course will be paired with a sensual dance performance. Finally, you will travel to Samoa for an energetic dance and your fourth course of the meal. But, the night isn't over until you have some dessert and witness the famed fire dance.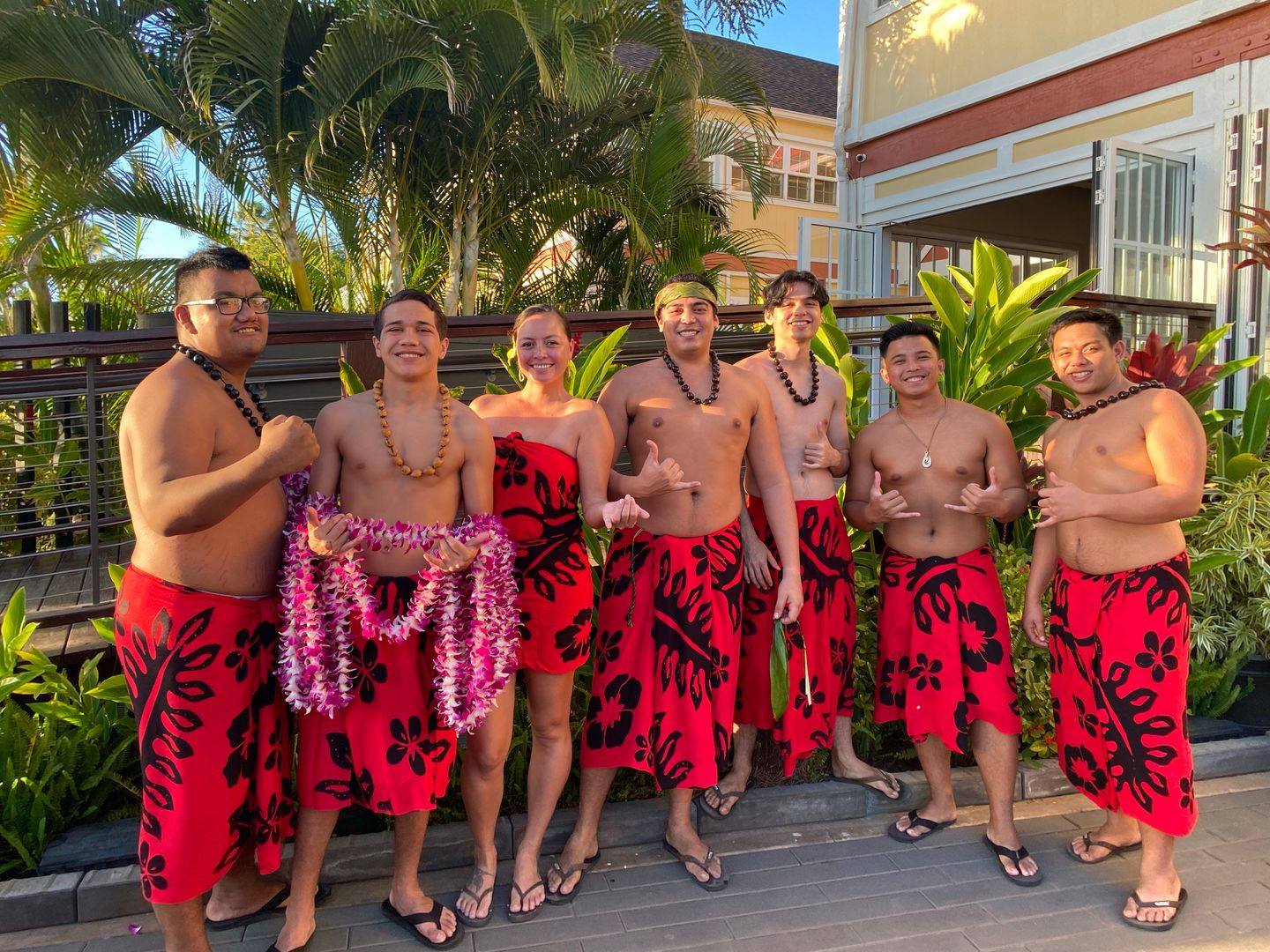 Myths of Maui Luau (Maui)
Another popular luau choice is the long-running Myths of Maui Luau at the Royal Lahaina Resort located along Ka'anapali Beach. Showcasing the cultural and culinary spirit of the island, this luau features a traditional lei greeting, unearthing of a pig, a Hawaiian feast, and a musical journey through Polynesian culture culminating with a fire knife finale.
Stunning sunsets, the oceanfront backdrop, and complimentary cocktails will further enhance your evening. Yes, admission includes an open bar, so you can enjoy a Mai Tai, Blue Hawaii, or one of the many other drinks on the menu! This luau offers general admission, VIP seating, and show only tickets. The menu consists of buffet-style roasted pig from the in-ground oven, local fish, teriyaki chicken, salads, sides, desserts, and more. With a combination like this, it's no wonder this luau continues to wow audiences after all these years.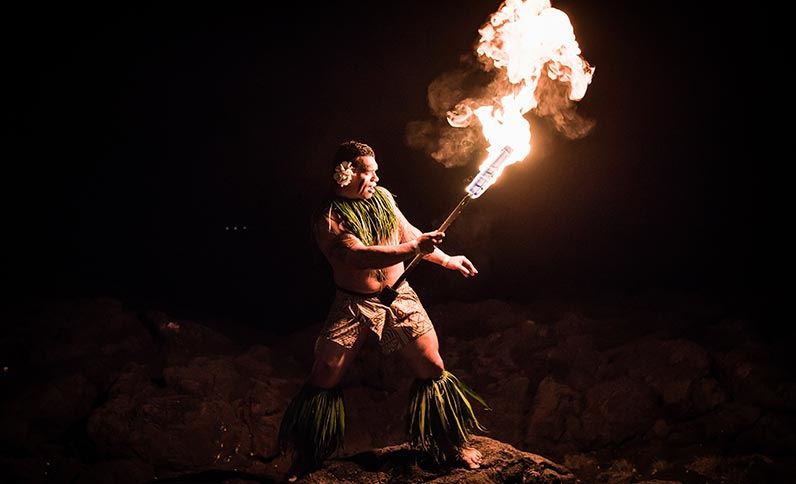 Drums of the Pacific Luau (Maui)
The Drums of the Pacific Luau is located at the Hyatt Regency just steps away from Ka'anapali Beach with beautiful sunsets setting the scene for a magical evening in Maui. Like many of the other options, this luau includes a lei greeting, Polynesian crafts, an Imu ceremony (unearthing of the pig), and a dinner buffet. This luau option also includes an open bar.
This show has been entertaining guests for almost 40 years! It includes performances of authentic songs and dances from old Hawaii, Tahiti, the Tuamotus, Rarotonga, New Zealand, Tonga, and Samoa. Be prepared for hip shaking, drum pounding, spear thrusting, and fire twirling. There are three tiers of ticket pricing with the most expensive being VIP seating. This ticket includes an orchid lei, priority buffet, and front row seating.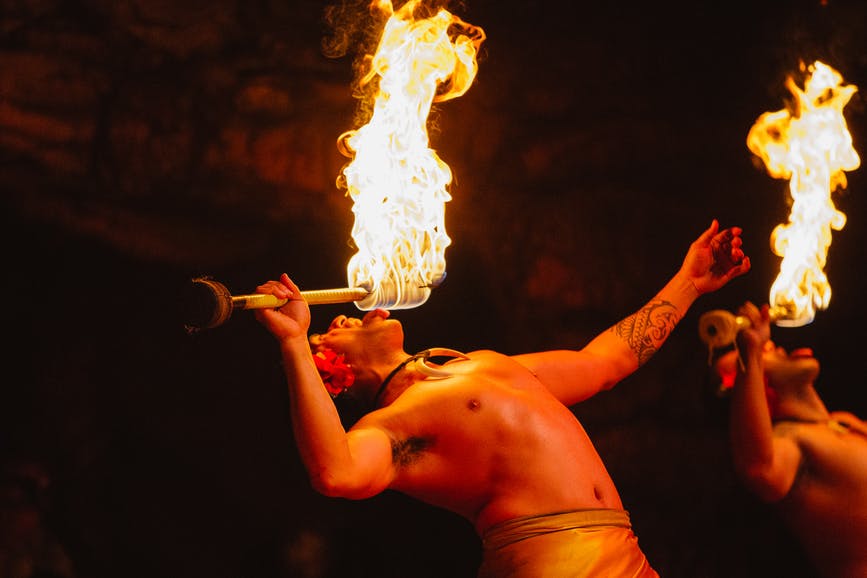 Luau Kalamaku (Kauai)
The Luau Kalamaku provides an authentic Hawaiian experience on the island of Kauai. Located on the Kilohana Plantation, you can arrive early to stroll the grounds before the evening of feasting and dancing begins. There are three different experiences available to book. All include the award winning show which tells the story of an "epic voyage between Hawaii and Tahiti along one of the longest sea roads of Polynesia". Traditional hula dances and Tahitian rhythms are combined with a state-of-the-art media system and an interactive stage design for a truly immersive show that culminates with fire poi balls and traditional fire knife dancing.
The Hawaiian Luau package includes a buffet style feast and open bar, along with the show. The exclusive Plantation Owners Experience begins with a champagne toast and a four course dinner at Gaylord's Restaurant featuring a unique menu with ingredients right from the Kilohana Plantation. This package also offers premier seating for the luau. Or, guests can choose to just attend the luau which includes reserved seating and a welcome drink.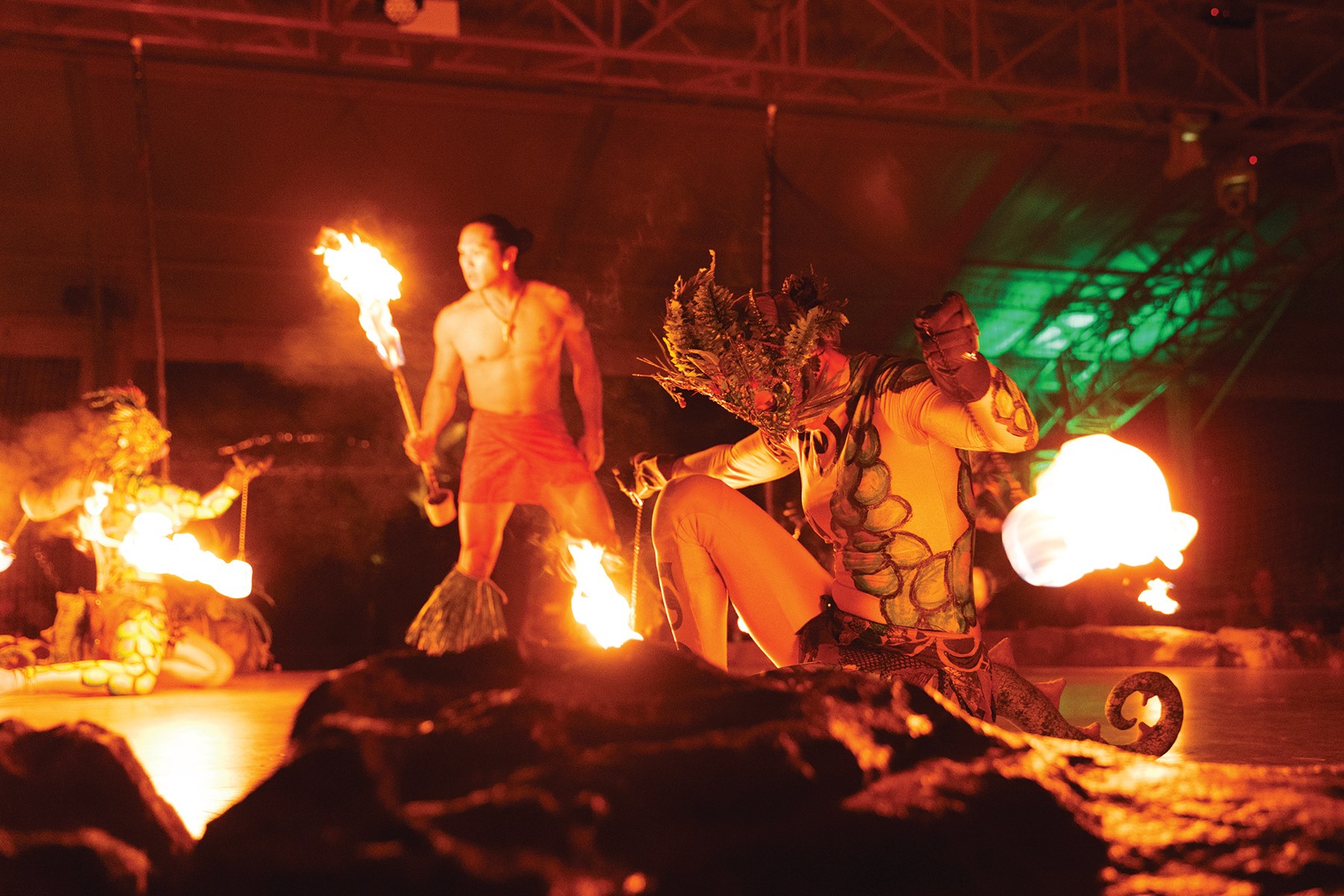 Smith Family Garden Luau (Kauai)
The Smith Family luau has been in operation for over 50 years and spanning four generations. It continues to honor the spirit of aloha with traditional Hawaiian hula, Tahitian drum dances, and the Samoan fire knife dance during the Rhythm of Aloha show. Guests can also feast on roasted pig along with other dishes inspired by family recipes.
Upon arrival, guests will have the option of taking a narrated tram ride or a leisurely stroll around the 30 acres of lush gardens. Then, guests will learn the traditional Hawaiian cooking method of kalua during the imu ceremony before indulging in a luau feast. The buffet features authentic pork, beef, chicken, and fish dishes along with delicious accompaniments and desserts. Ticket prices even include an open bar.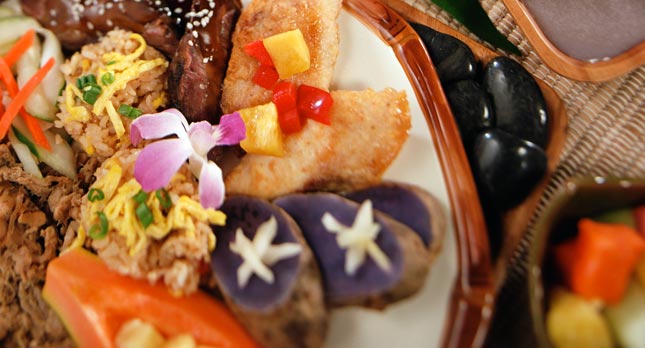 No matter which luau you choose, you will certainly enjoy an evening of traditional fare, exotic cocktails, and the Polynesian culture.
Comments
Have you visited Hawaii on a cruise? Have you attended any of these Best Luaus in Hawaii? Drop us an anchor below to share your favorite activities in Oahu, Maui, and Kauai.