If you are taking a Bermuda cruise this year, you might be wondering what you should pack. We detail what we pack for our trips in this Complete Bermuda Cruise Packing List to help eliminate your pre-cruise stress.
This list includes toiletries, outfits, and everything in between. Even if you are a seasoned cruiser, you might find a few additional items that will be helpful on your next cruise.
Scroll Down to Get Our Downloadable Bermuda Cruise Packing List
Bermuda Cruise Basics
Bermuda is certainly one of the top cruise destinations. This slice of paradise lures cruisers with beautiful weather, rich history, and pink sandy beaches.
Unlike the Caribbean or Bahamas though, Bermuda is a seasonal cruise port. Much like Alaska, this means that you will only be able to cruise to Bermuda during select months of the year.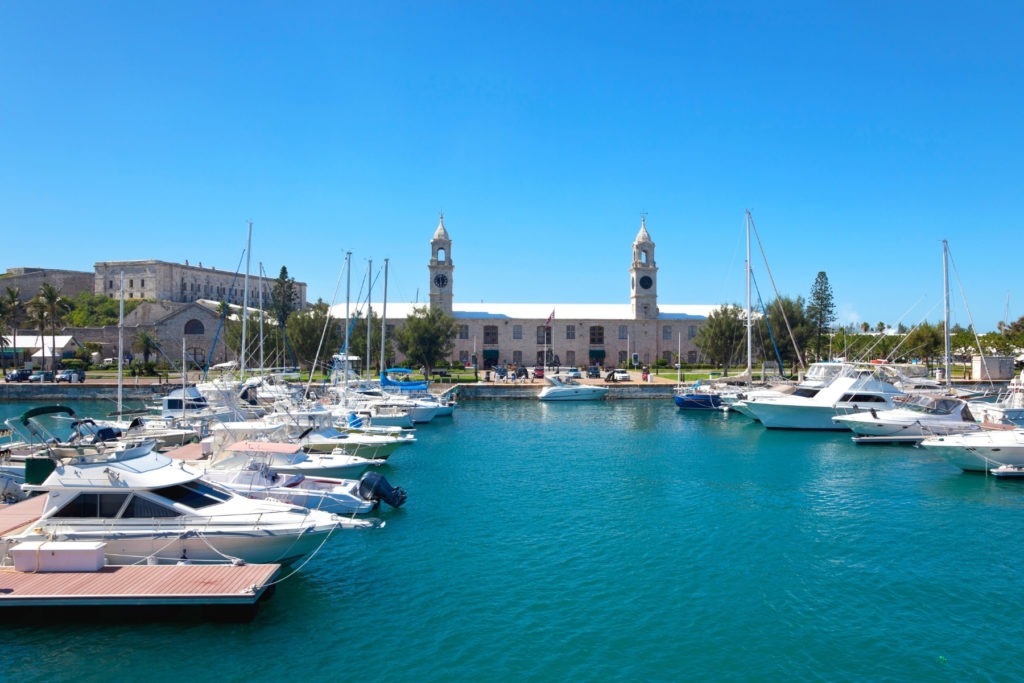 Located much farther north than other tropical locales, the weather in Bermuda gets cool in the winter. While the weather in the off-season of December to March might be acceptable for golfing, this time of year is certainly not beach weather.
Thus, no cruise ships sail to Bermuda during the winter months.
Related Post: Bermuda Cruise Planning Guide
Bermuda cruise season generally runs from late April/early May through the end of October/early November. As with most seasonal cruise regions, the shoulder seasons are when prices tend to be the lowest. While July might offer some of the warmest weather, it tends to be the most expensive month to take a Bermuda cruise.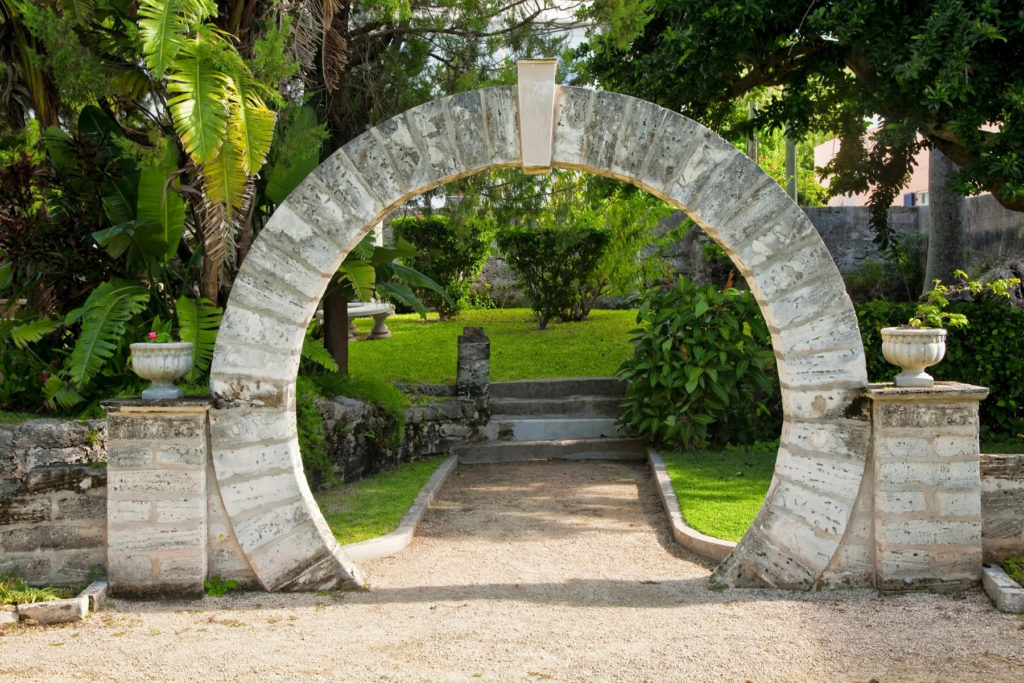 So, depending what time of year you plan to visit Bermuda, your Bermuda Cruise Packing List might differ slightly.
Our Bermuda Cruise Packing List
Toiletries
In this Bermuda Cruise Packing List, we list all the toiletries we pack for our cruise vacations.
Yes, many cruise lines do provide some essential shower products, but we still prefer to bring our own. Even if you don't pack as extensively as we do, the essentials should include medications, suntan lotion, and hand sanitizer.
Now more than ever, you can never have enough hand sanitizer. In 2021, you might also want to pack some disinfectant wipes and/or Lysol disinfectant spray to sanitize your cabin and other high traffic touchpoints.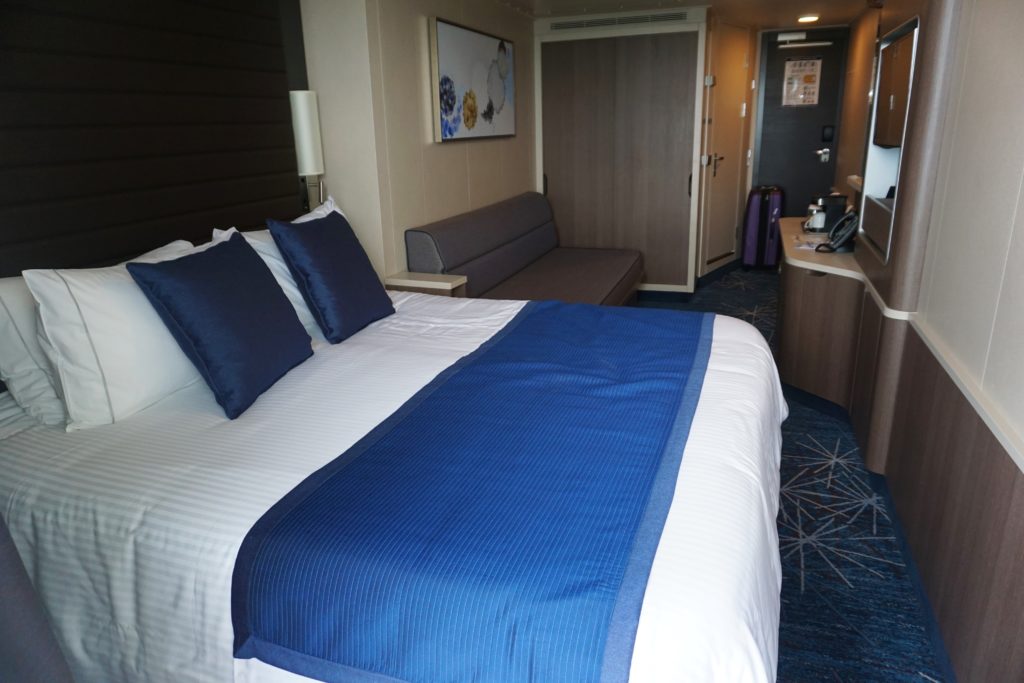 Since irons or steamers are not allowed onboard cruise ships, we also find Downy wrinkle release very helpful for keeping our clothes as wrinkle-free as possible.
Related Post: Do I Need a Passport to Cruise to Bermuda?
Other Useful Items
Besides necessary travel documents and passports, we have accumulated a list over the years of "other" items that we find essential for a cruise to any destination.
Many of these are inexpensive common household items.
Given that cruise ship cabins are small, you will need to maximize the space. Magnets (We use the 40 lb. ones) come in handy for hanging hats, day bags, and other items on your cruise cabin walls.
Additionally, we use an over the door shoe organizer, not for shoes, but rather to store toiletries and other small items to free up counter space.
BOOK NOW: Exclusive Savings on Bermuda Cruises!
We also never cruise without towel clips. The clips will secure your towel to the lounge chair so it doesn't blow away. Further, a Yeti water bottle will help to keep a cold drink cold or a hot drink hot for hours, even at the beach!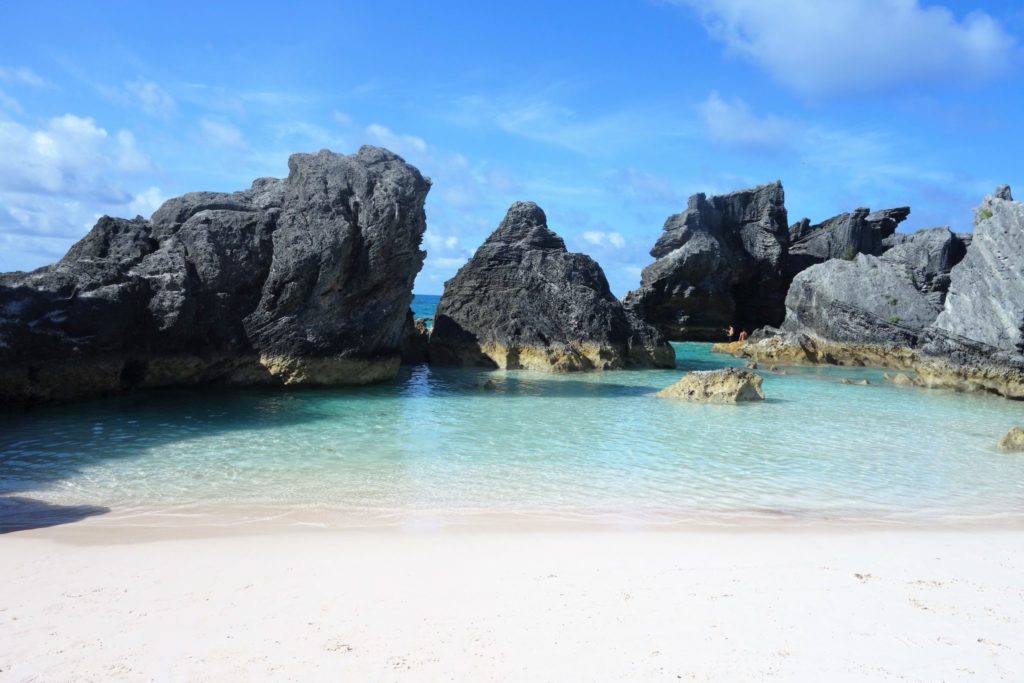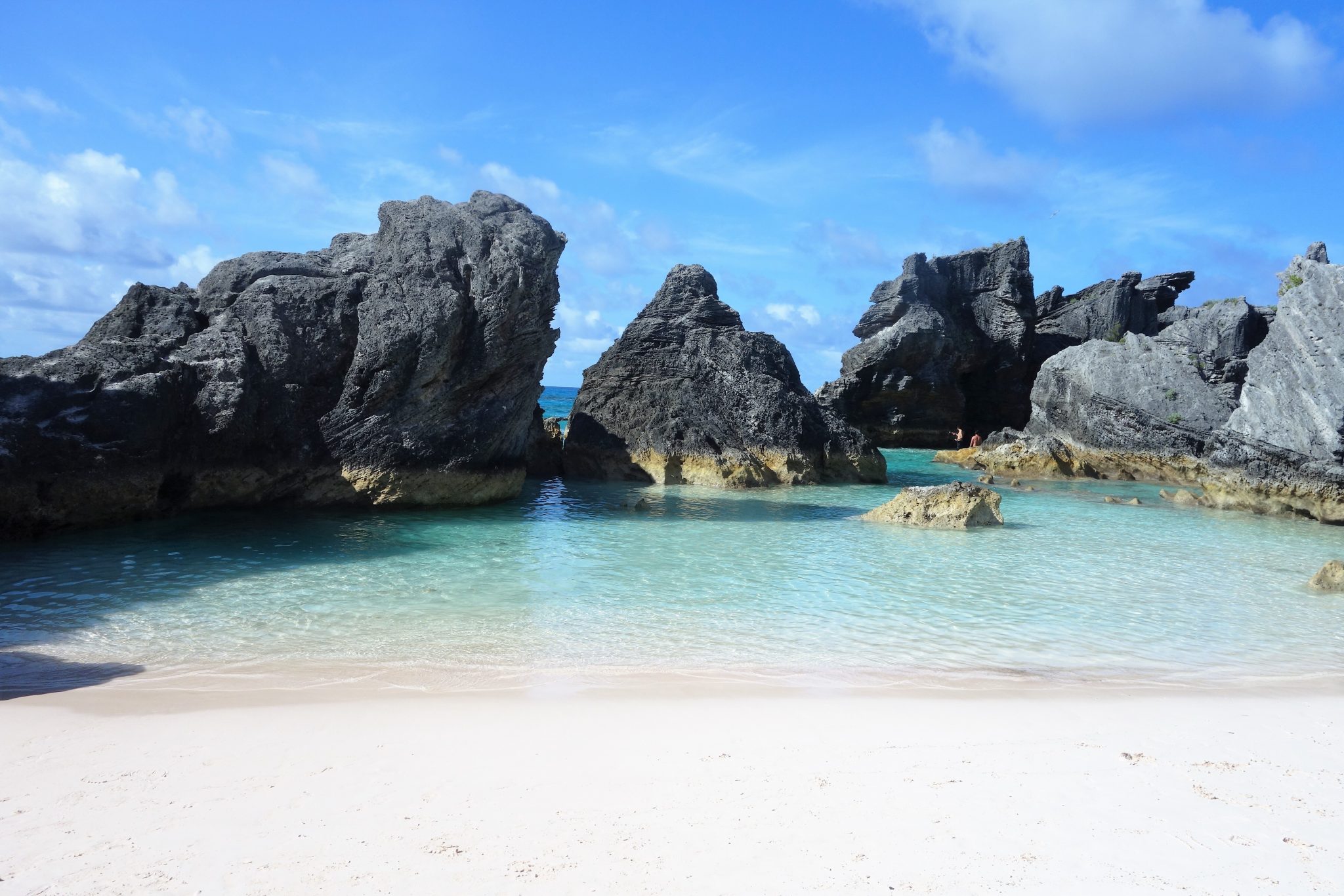 Some other useful items include a luggage scale to help ensure you are not over your airline's weight limit and cruise luggage tags. These plastic sleeves help to protect those paper cruise tags on your suitcases.
Additionally, we always pack Ziploc bags and trash bags. Why you ask?
Ziploc bags are great for storing wet items or waterproofing items, while trash bags are handy to store dirty laundry over the course of the week.
Related Post: Top Things to Do in Bermuda on a Cruise
In terms of electronics, a mobile cruise-approved power strip is essential as outlets are very limited in cruise cabins. You will likely want a portable power pack to keep your devices charged when going ashore as well. You might also find one of these cord organizers very helpful to keep all the chargers in one convenient location.
Clothing
Our Bermuda cruise packing list outlines all the potential clothing items you will want to pack for your next cruise vacation. Regardless of travel destination or the time of year, we group outfits into daytime use and nighttime use.
For a standard 7-day cruise with a pre-cruise hotel stay, we typically plan eight daytime and eight nighttime outfits, choosing items that can be re-purposed for a couple uses.
Of course, you should consider how you are going to spend your days when packing for your cruise. For instance, if you plan to beach it up or snorkel the entire time, you will probably only pack bathing suits for daytime use.
If you have shore excursions planned, you will want to pack outfits to fit those requirements, including comfortable walking shoes.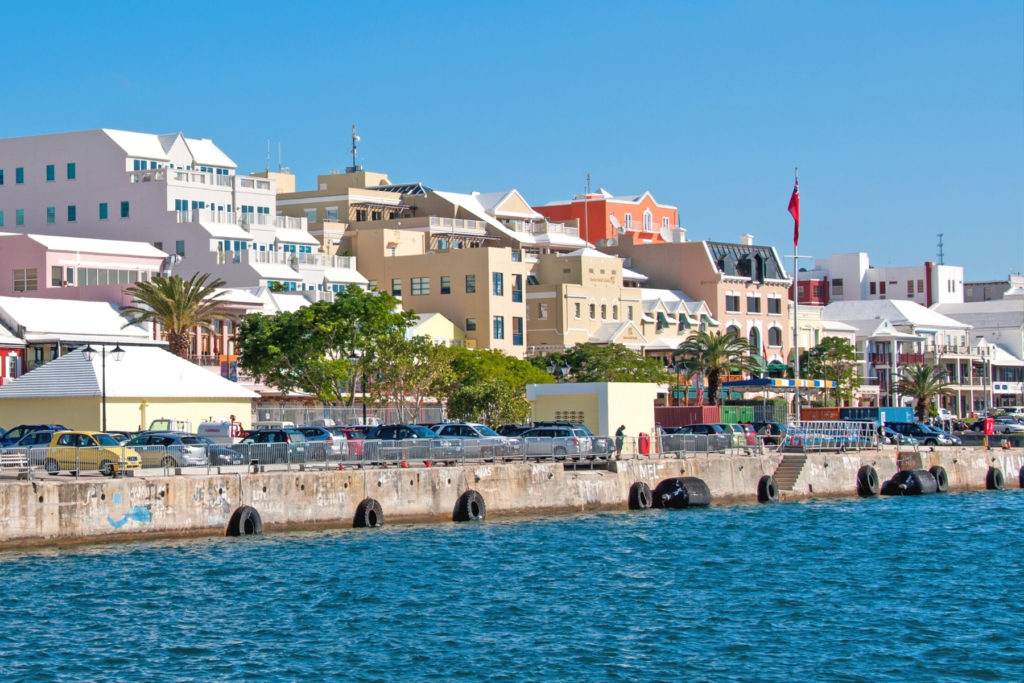 Further, you should consider the temperature during the time of year that your are cruising to Bermuda. The weather in Bermuda is temperate which means it never really gets too warm in the summer, and there is always a light breeze.
So, packing a few layers is essential as it could get cool in the evenings.
You should always pack a raincoat too.
Most importantly, your Bermuda cruise packing list should include clothing items that are multi-purpose.
Related Post: Everything You Should Book Before Your Cruise
A 7-night cruise typically has 1-2 "formal" nights depending on the cruise line, so you will want to pack your formal attire as well if you choose to dress for the occasion.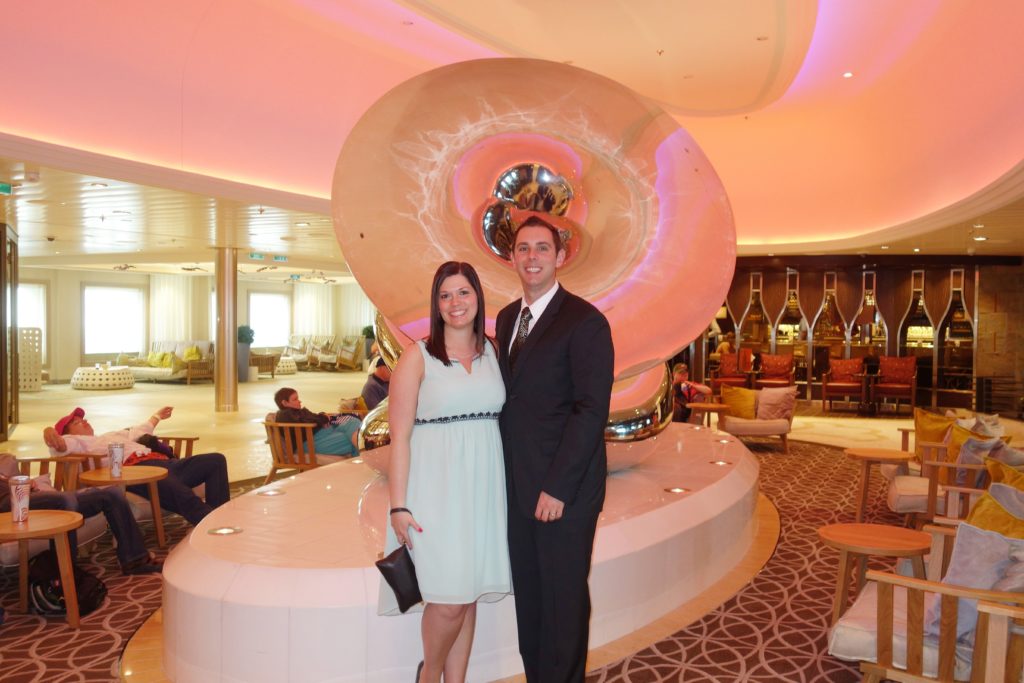 Otherwise, "resort casual" outfits are appropriate for the main dining room and around the ship. You should also keep in mind that most Bermuda cruises have overnight stays in port. Thus, you might be spending some evenings ashore rather than on the ship.
In 2021, you won't want to forgot your newest fashion accessory either- face masks!
Downloadable Cruise Packing List
Packing for a vacation shouldn't be stressful. So, feel free to download a copy of our complete Bermuda Cruise Packing List for 2021 and use this as a check list while packing for your next cruise.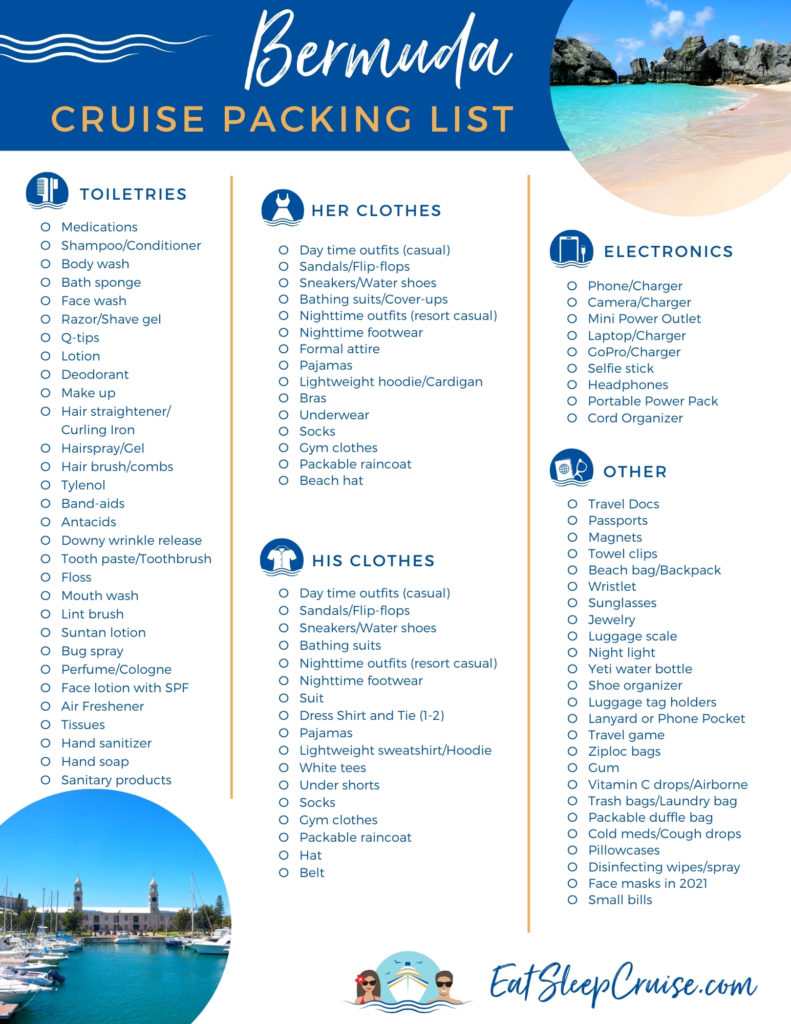 Comments
What items do you find essential to pack for a Bermuda cruise? Are there any items on your packing list that we have forgotten? Drop us an anchor below to share your cruise packing tips.