St. Thomas is one of the most popular Caribbean cruise ship ports of call, and it is no surprise as there is so much to do on this amazing island. From sightseeing to shopping, to history, to pristine beaches, there is certainly something for everyone to enjoy in St. Thomas. With so many options, we put together this list of the Best Things to do in St. Thomas on a cruise to help with your tour planning.
Best Things to do in St. Thomas on a Cruise
Capture the Views with an Island Tour
When your cruise ship docks in Charlotte Amalie, the capital of St. Thomas, you will either dock at Havensight or Crown Bay. Havensight is the larger and more frequented pier that is within walking distance or a short taxi ride to downtown.
Crown Bay is the newer pier where larger ships have to dock and is located further from downtown. Regardless of where you dock, the island's amenities are easily accessible.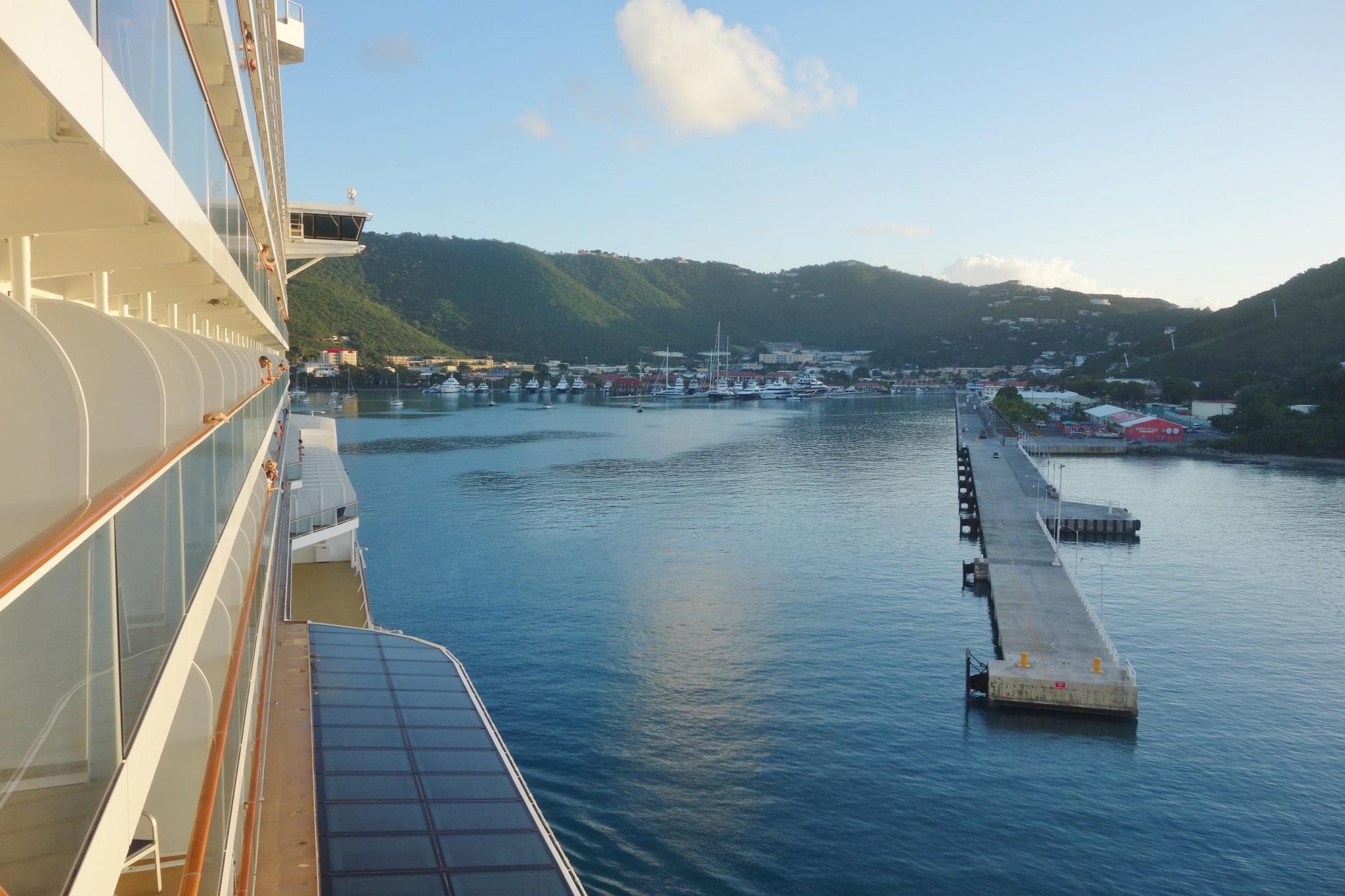 The best way to get a glimpse of all the island's major highlights during a single visit is definitely an island tour. There are various tour offerings that can be booked through the cruise line directly, through third-party companies, or through local vendors like Sunny Liston Tours.
During your St. Thomas island tour, be sure to have your camera ready to capture all the magnificent photo ops awaiting you. After you get a small taste of the island, you will be ready to head back onboard your ship and book another cruise stopping in St. Thomas.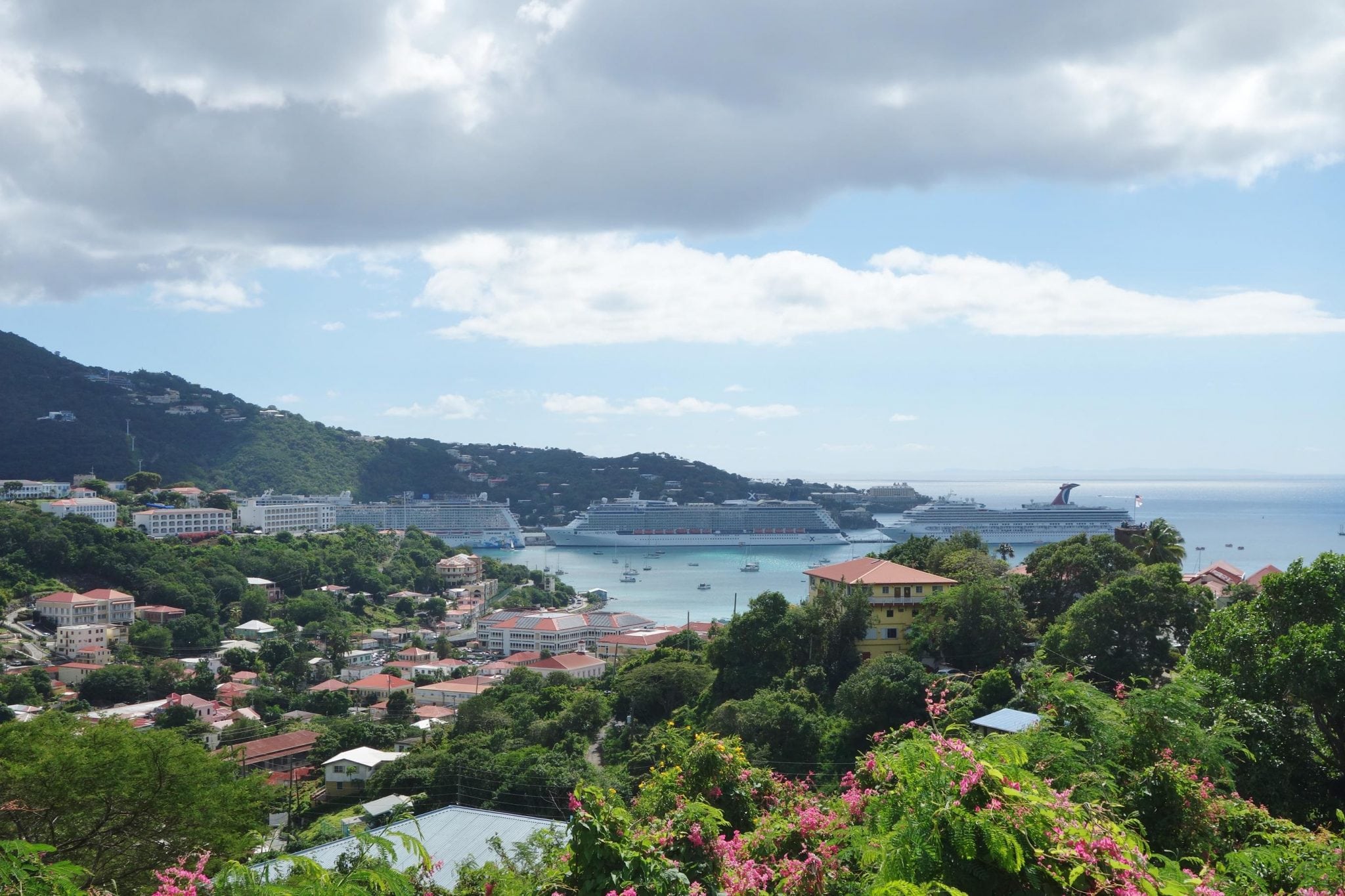 Your St. Thomas island tour will likely stop at Mountain Top. Located on one of the highest points in St. Thomas, here you will have the opportunity to capture some breathtaking views of Magen's Bay and the surrounding Virgin Islands, shop the expansive duty-free shop, and indulge in the famous Banana Daiquiri.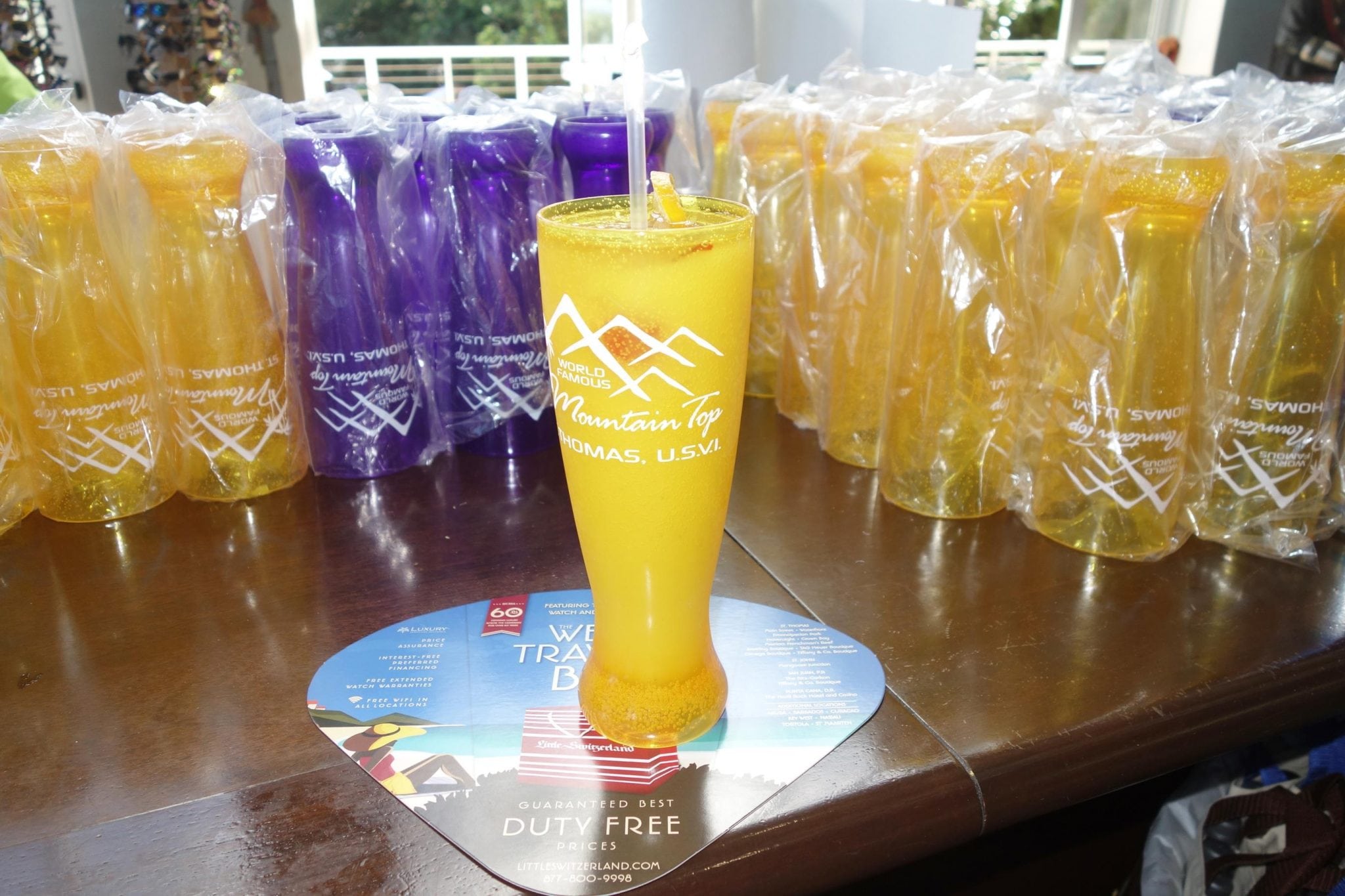 99 Steps, located on Government Hill, is also another popular photo op on a St. Thomas island tour. This staircase "street", built in the 1700's, is not only of historical significance but it affords more amazing views from the top.
While in the area, you will want to visit Blackbeard's Castle for some photo ops as well. Originally called Skytsborg Tower, Blackbeard's Castle is located on the highest point of Government Hill and is a National Historic Landmark. It served as a watchtower for guarding Charlotte Amalie.

Other notable stops may include Fort Christian-the oldest standing structure in the Virgin Islands, the Mahogany Run Golf Course, St. Peter Great House and Botanical Gardens, Bluebeard's Castle Resort, and Drake's Seat and Beacon Point for more great views along Skyline Drive.
Ride the Paradise Point Skyride
If you want to enjoy amazing views without compromising your entire day on an island tour, then be sure to ride the Paradise Point Skyride which has been voted one of the Best Things to Do in St Thomas on a Cruise.
This gondola attraction is located within walking distance from the Havensight cruise pier and gives you some flexibility in your day. Once a ticket is purchased, it is valid for the entire day, and you can spend as little or as much time here as you like.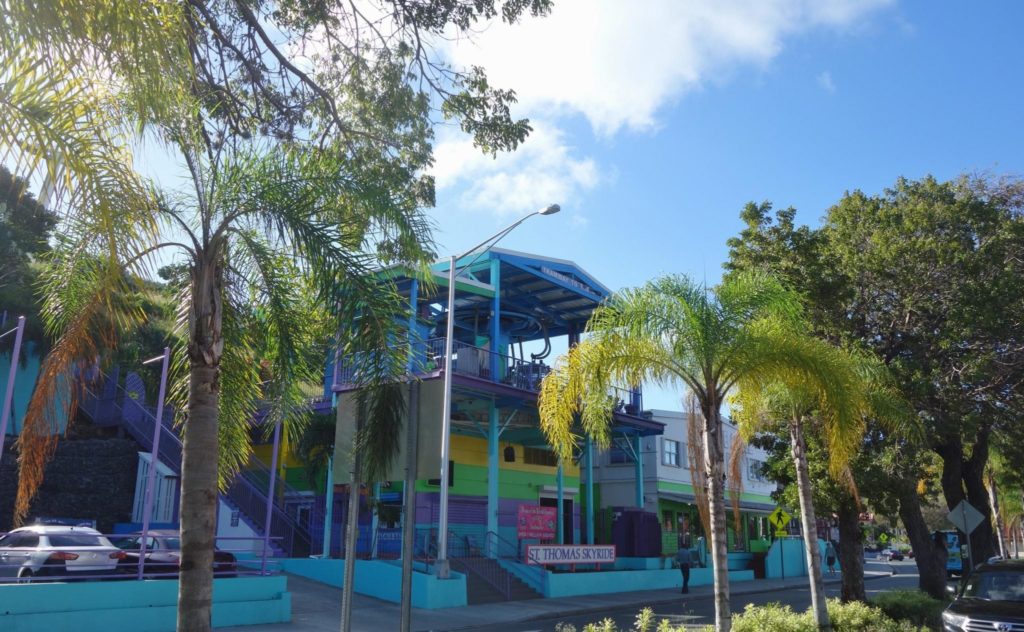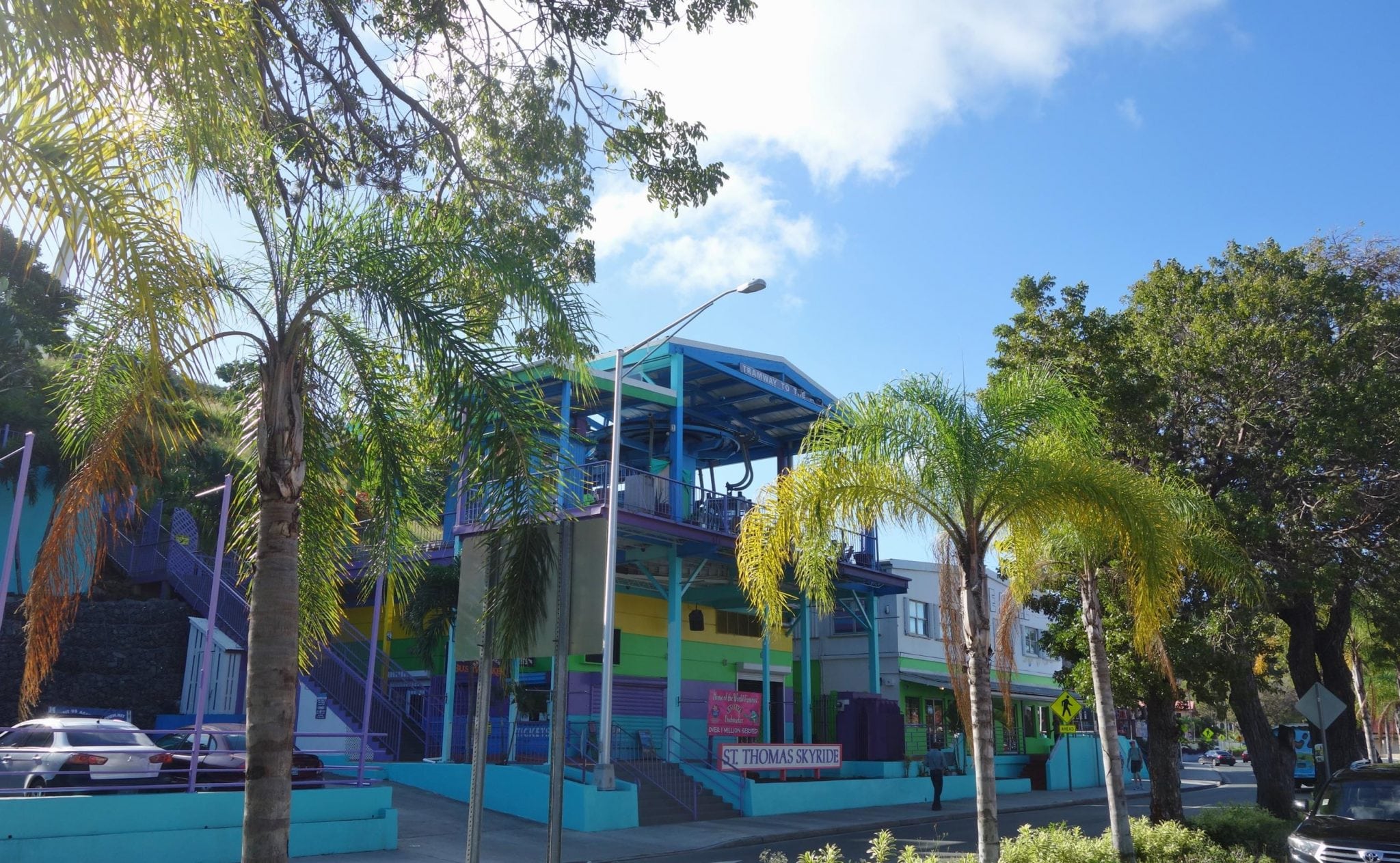 Enjoy a scenic ride on this aerial gondola as it ascends to the landing platform 700 feet above sea level. Once at the top, you will want to take some time to capture the panoramic vistas of the harbor, cruise ships, and neighboring islands.
After you have done your best to document the beauty, the journey doesn't have to end there. You can spend some time shopping, grab a bite to eat, enjoy the signature Bailey's Bushwacker, partake in a bird show, walk the nature trail, or simply relax and enjoy the complimentary WiFi. You can always opt to come back later in the day to enjoy these activities as well.
Visit Coral World
If you are looking for something a bit more interactive during your visit to the island, then you should visit Coral World. This marine park, located a short 20-minute cab ride away from the cruise pier, is a great day trip for cruisers of all ages. With so many activities and exhibits, you can immerse yourself in the amazing sea life for hours, getting as up close and personal as you want.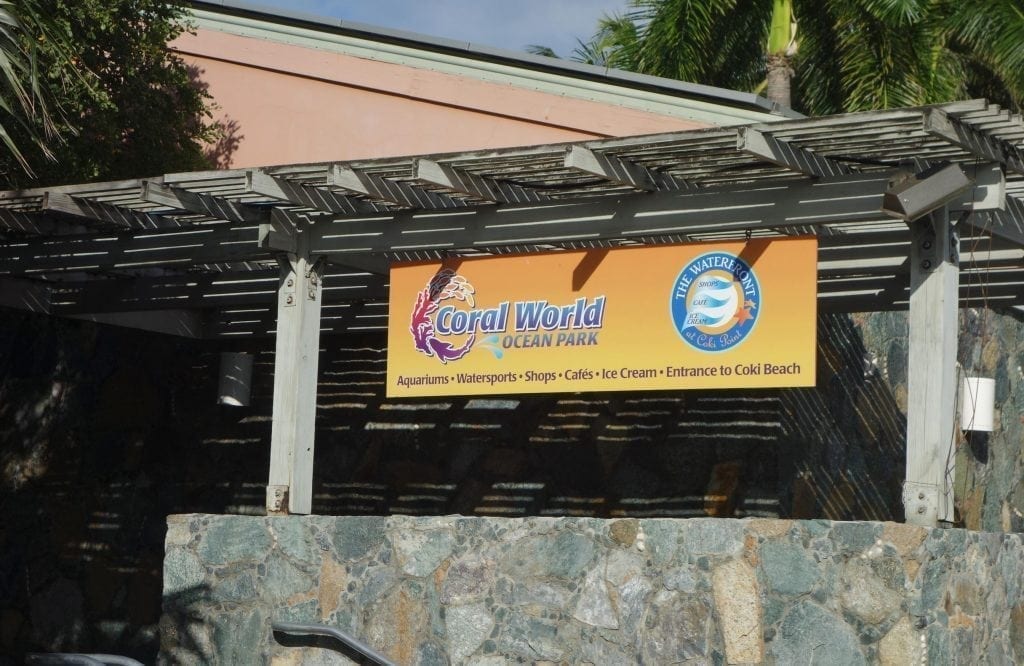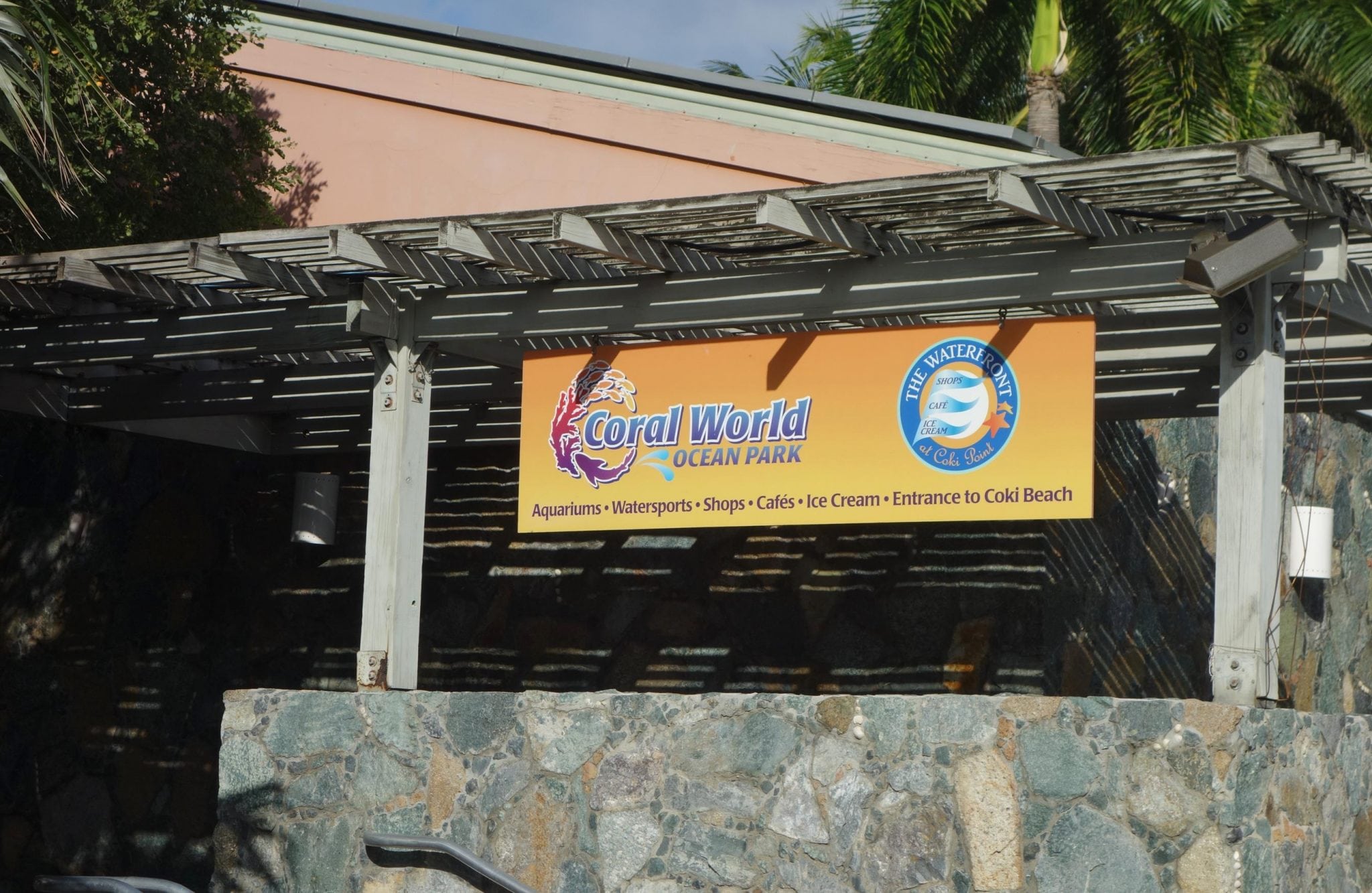 For a general admission price of $19, you will have unlimited access for the day to several exhibits including the Marine Gardens, Undersea Observatory Tower, the Touch Pool, Turtle Pool, Stingray Lagoon, and Shark Shallows.
Your ticket will also gain you access to several feeding times and shows throughout the day where you will be able to gain a bit more knowledge and watch the staff engage with these amazing creatures.
Also offering encounters with sea lions, turtles, and sharks at an additional fee, you will have a hands-on opportunity to interact with these creatures in shallow waters under staff instruction.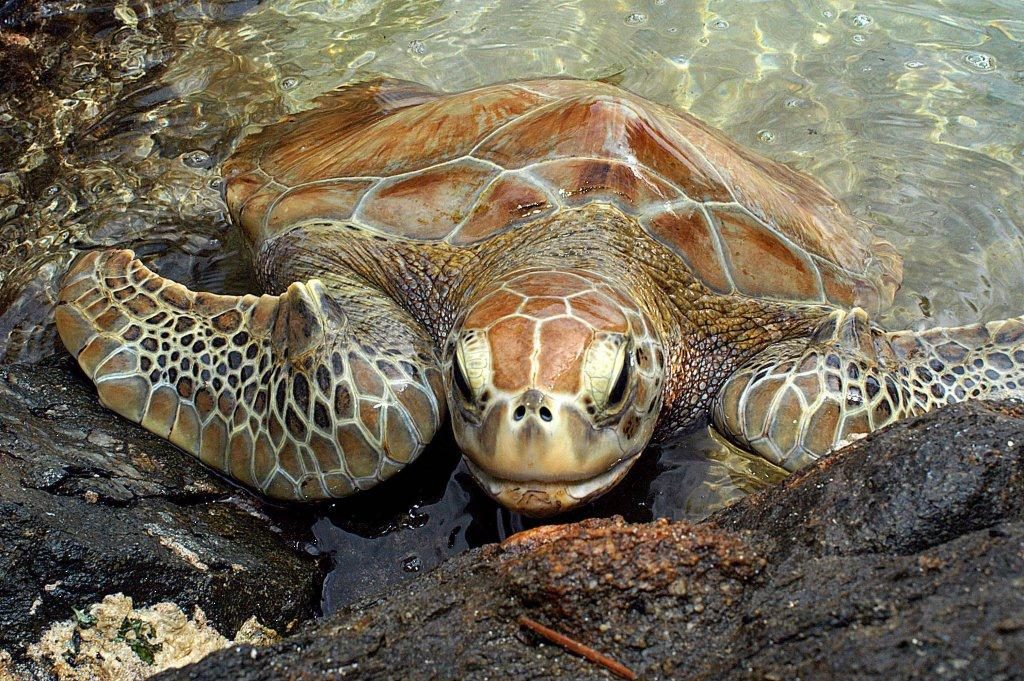 Other activities available at Coral World include a Sea Trek Helmet Dive, SNUBA, and a Nautilus Semi Submarine adventure. Of course, there is also the Beach Cafe and Shark Bar to grab a bit to eat during the day and plenty of gift shops to bring home the perfect souvenir from your trip to Coral World in St. Thomas.

Get Adventurous
If you are looking for some hands-on excitement but have something more adventurous in mind, then book the Tree Limin' Extreme experience. This extreme zip line adventure is located in the rainforest of St. Peter Mountain and offers picturesque vistas of Magen's Bay, the Virgin Islands, and beyond.
Offering the ultimate "zip trip", you will experience 6 zip lines including the only "yo-yo" zip in the Caribbean (travels forward and backwards), 2 sky bridges, and 8 scenic platforms that are sure to get the adrenaline flowing.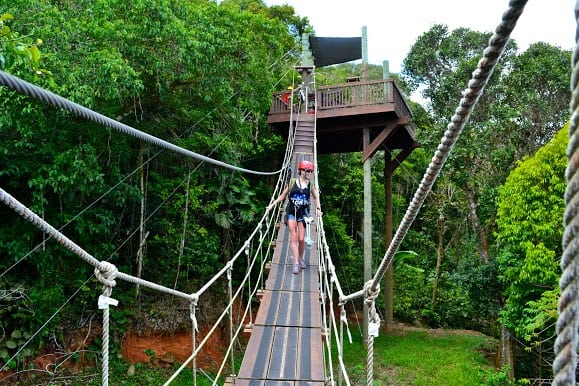 With your experienced guides, you will be taken to the top of the course in a Swiss Army vehicle, given safety instructions, and be "tree limin" in no time. As you soar through the lush Caribbean rainforest on your approximately 2 hour extreme adventure, be sure to take in all the sights and sounds of nature as this is sure to be an experience of a lifetime.
Of note: children must be 5 years of age and weigh at least 70 lbs or may zip tandem as long as the combined weight is not more than 275 lbs. Height requirements are between 48 inches and 6'6″.
Take a Beach Break
If your idea of a vacation is not zip lining through the rainforest but rather relaxing on a beach, St. Thomas has you covered.
Magen's Bay, possibly the most popular tourist attraction on the island, is located about a 30 minute cab ride away from the cruise pier (approximately $8 each way). For a $4 per person admission fee, you will have access to a beautiful mile stretch of beach, food concessions, a full service bar, and facilities. Chairs can be rented for $5-7 as well as other equipment and lockers.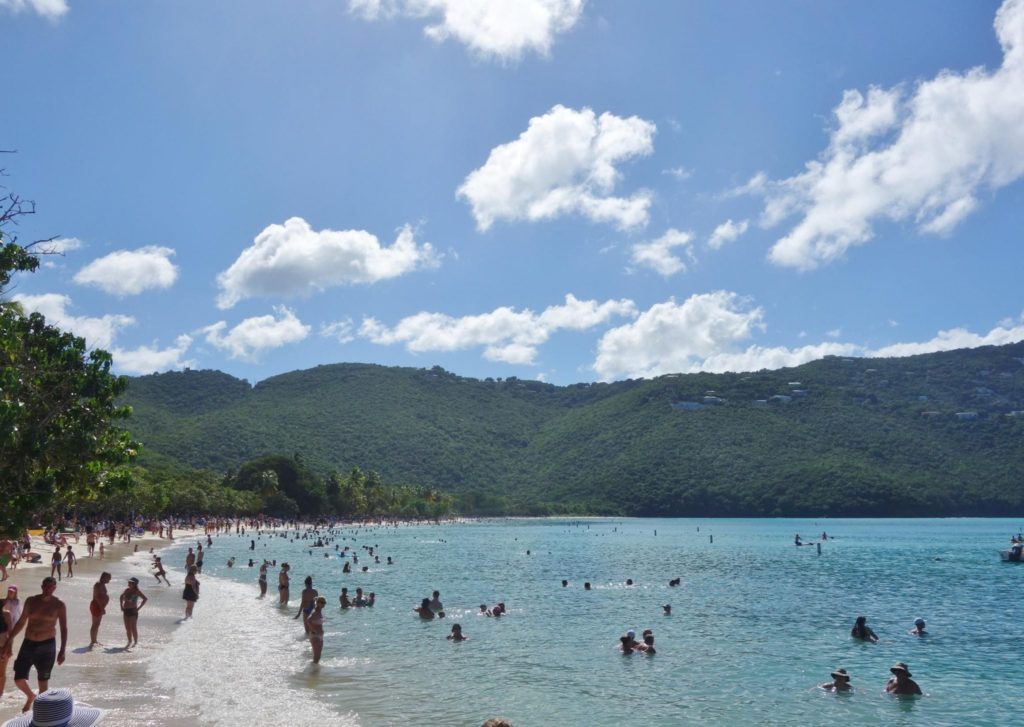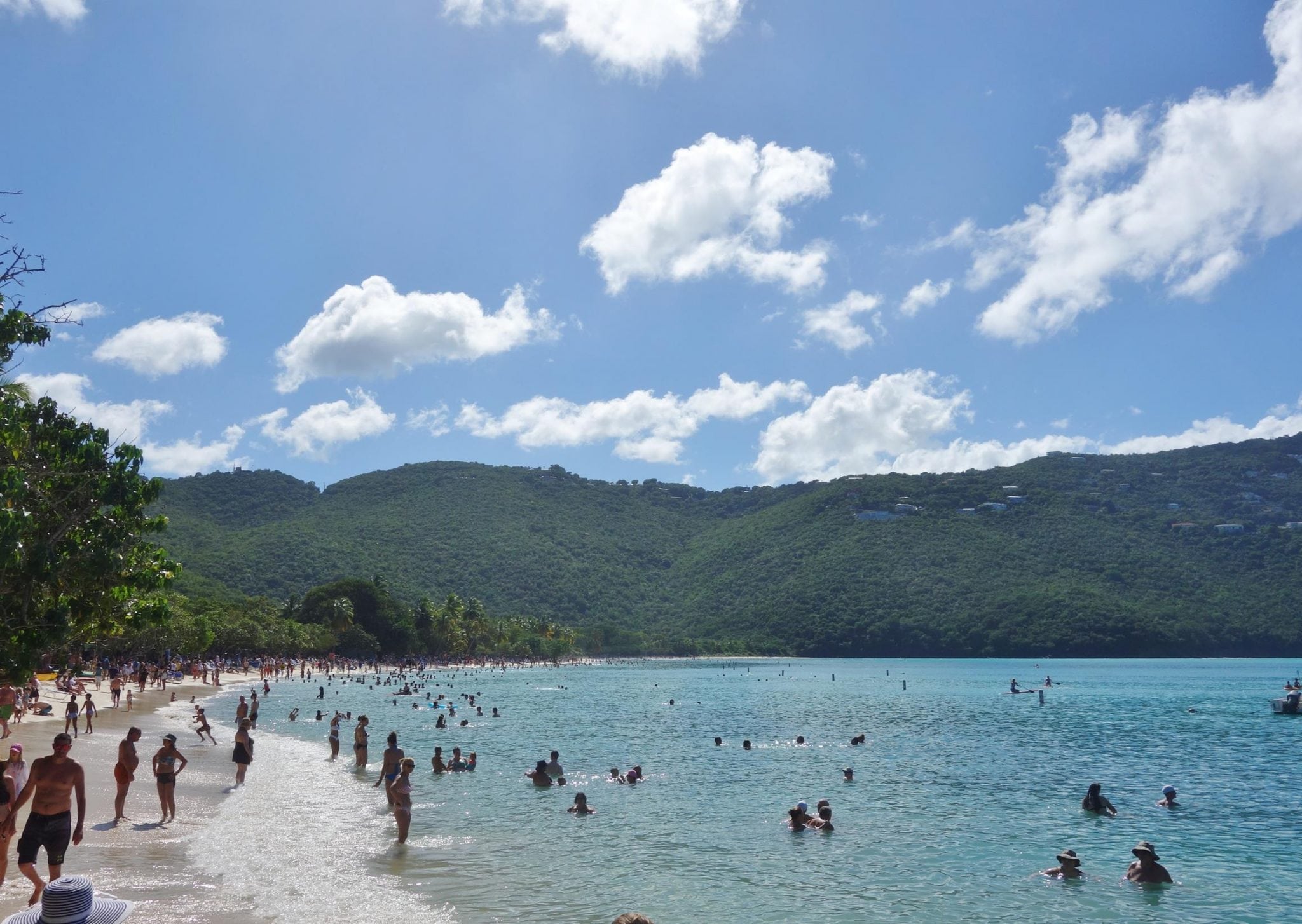 Coki Beach, adjacent to Coral World Ocean Park, is a snorkeler's paradise with calm shallow waters and an abundance of sea life. Another popular beach spot, Coki offers chair rentals with umbrellas, water sport rentals, and facilities. This beach has no entrance fee.
Sapphire Beach, once a favorite of St. Thomas, is now re-opened again with a restaurant, beach bar, facilities, and plenty of equipment rentals. Voted a local's favorite, this beach offers an abundance of shade and less crowds for you to relax and enjoy the sapphire-hued waters.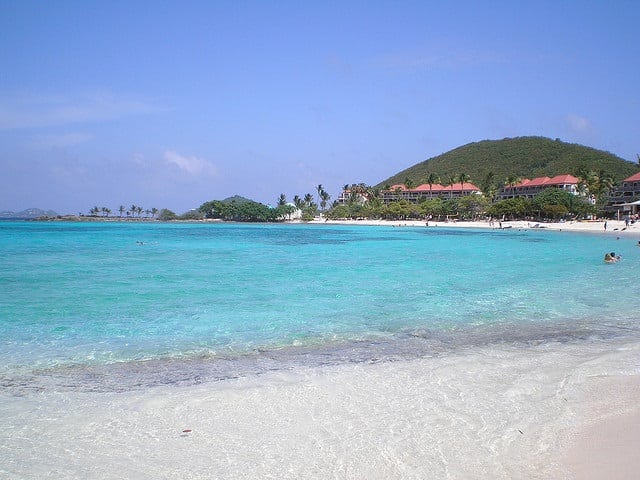 If you have visited St. Thomas and these popular beaches before and are looking for something different, perhaps you might want to venture over to Trunk Bay in St. John. You can catch a ferry over to St. John to enjoy the beautiful white sand beach and snorkeling, located within the Virgin Islands National Park.
For an entrance fee of $4, you can enjoy access to Trunk Bay for the day with plenty of amenities and equipment available to rent. While visiting be sure to check out the Underwater Trail snorkeling path.
Comments
Do you agree with our list of the Best Things to Do in St Thomas on a Cruise? What are your favorite activities on this island? Drop us an anchor below to let us know how you like to spend your day on this popular Caribbean island and help fellow cruisers plan their prefect trip to St. Thomas.