Bonaire is a Southern Caribbean island, along with Aruba and Curacao that are collectively referred to as the ABC islands. Bonaire is located 50 miles north of Venezuela and is the 2nd largest ABC island. Bonaire offers a more laid-back style with less tourism traffic. It is known for its diving, not beaches, due to its rocky, coral coastline. If your cruise ship is stopping in Kralendijk, Bonaire, you will want to take a look at our list of the Best Things to Do in Bonaire on a Cruise updated for 2020 to help make the most of your visit to this island.
Best Things to Do in Bonaire on a Cruise Updated for 2020
Explore the Coral Reef
Bonaire is one of the top dive destinations in the world, and thus snorkeling or scuba diving definitely tops our list of the Best Things to Do in Bonaire on a Cruise. As part of the Bonaire National Marine Park, the entire coastline has been protected for more than 30 years. With its protected ecosystem, the reefs that surround Bonaire and Klein Bonaire are some of the most beautiful in the world. Bonaire's initiatives to preserve and restore these coral reefs, coupled with the calm waters, make it a prime location to view a diversity of marine life. We recommend taking a snorkel excursion with Woodwind Bonaire for one of the best snorkel experiences in the Caribbean. This drift snorkel tour comes complete with expert guides, an open bar, and lunch.
If you do not want to snorkel, other options are available to visit the National Marine Park, including glass bottom boat tours.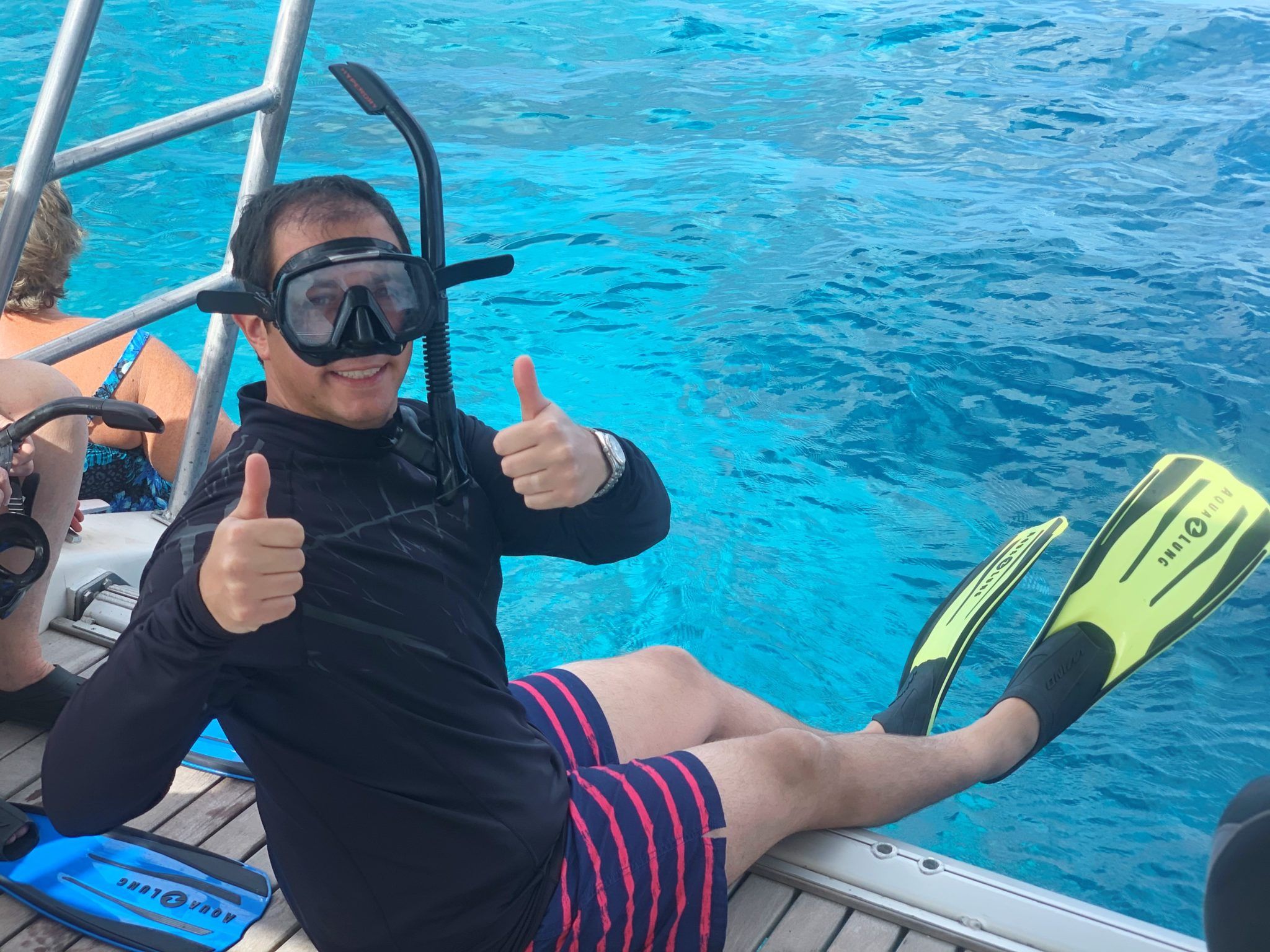 Make it a Beach Day
Sorobon Beach is located in a large protected bay with shallow waters which makes it an ideal location for swimming and popular island sports including windsurfing, kitesurfing, and snorkeling. Although Bonaire is not known for its beaches like Aruba, Sorobon Beach is rated as one of the best beaches on the island among cruisers. It has a restaurant, bar, and facilities as well.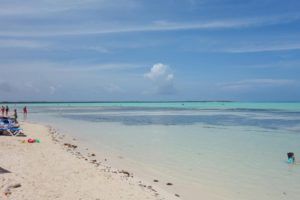 Spice Beach Club at Eden Beach is another popular tourist spot. It offers a bar, restaurant, and entertainment in a very lively atmosphere. Here, water sport activities, snorkeling, kayaks, and even cabanas can be rented for an additional fee.
Cruisers can also take an approximately 30 minute water taxi over to the secluded beach on Klein Bonaire. This "No Name Beach" offers white sands, as well as great swimming and snorkeling opportunities. Of note, there are no facilities on the beach.

Take an Off-Road Island Tour
Given its rugged terrain, Bonaire offers many 4×4 adventures along the island. Many cruisers also recommend renting a golf cart to tour the island on your own.
While in Bonaire, you must see the flamingos. Goto Meer Bay is a popular spot to view these shy, pink birds as is the flamingo sanctuary on the southern part of the island near the salt flats. This salt pond area is said to be one of the largest breeding grounds for flamingos. Bring binoculars or a camera with a good zoom as the creatures will be off in the distance.
The Salt flats of Pekelmeer are another must have photo-op in Bonaire. The contrast between the pink colored salt pans and the large white, dry salt mounds is unlike anything you will ever see back home.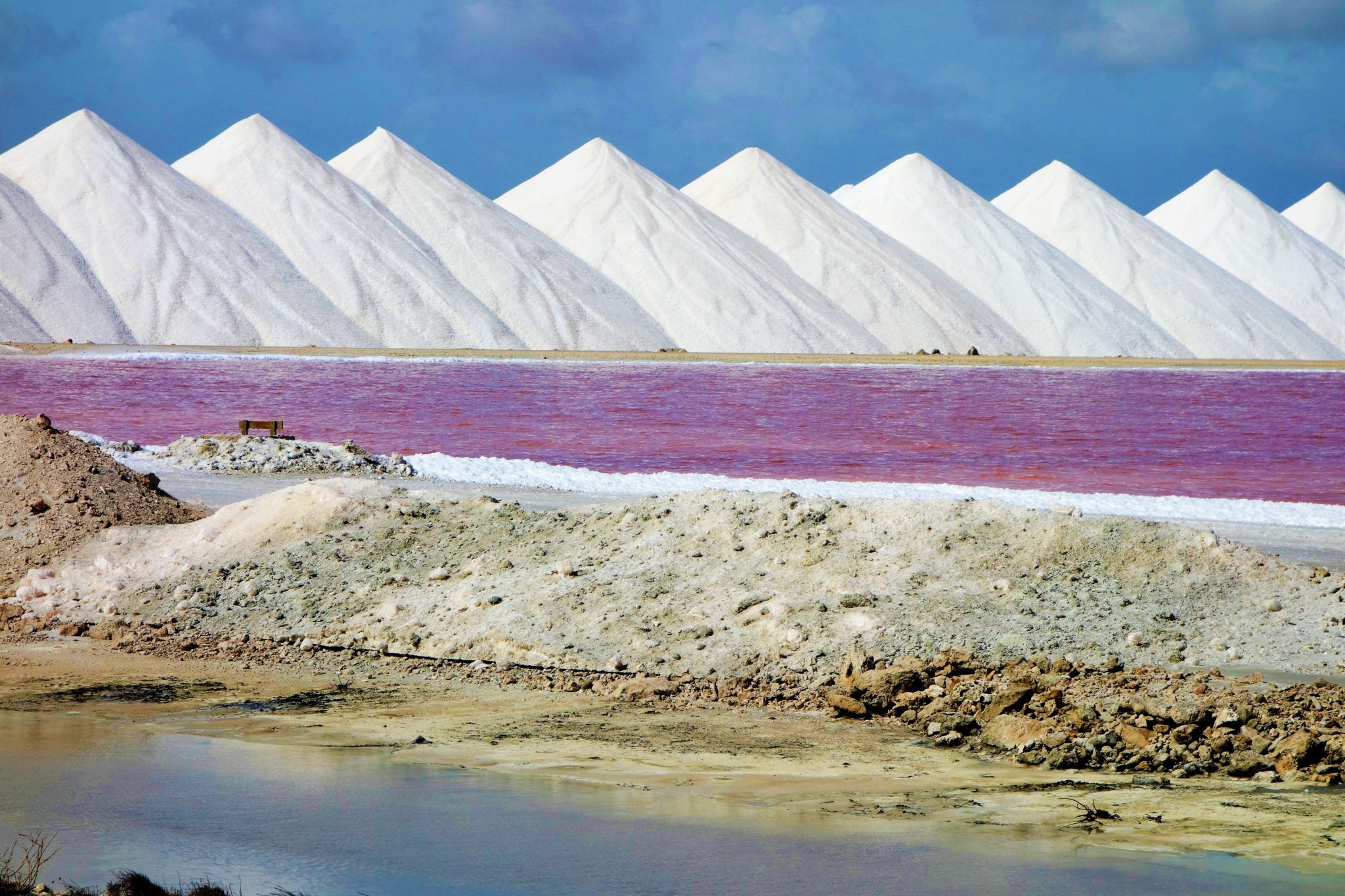 The Willemstoren Lighthouse, located at the southern tip of the island, dates back 150 years and is another popular stop on an island tour of Bonaire. Although this lighthouse is not open to the public, it still makes a great photo-op.
You will also see slave huts during your drive along the southern coast. These stone structures, dating back to the 1800's, were the "homes" of slaves working in the salt flats. Once you see these tiny buildings, it is hard to imagine that anyone could have ever lived there.
Visit Washington Slagbaai National Park
The Washington Slagbaai National Park, located on the northern most end of Bonaire, is comprised of two former plantations and totals close to 14,000 acres of land. It is located about 30-45 minutes away from the cruise piers. This natural preserve is home to an abundance of cacti, birds, and a variety of other flora and fauna. The park offers 2 different driving routes- the shorter (green) takes about 2 hours and the longer (yellow) takes about 4 hours. These trails are dirt roads for which 4×4 vehicles are recommended. On both trails, there are multiple stops along the way for swimming, snorkeling, or viewing of the landscapes and resident flamingos and donkeys.
There is also a hiking trail in the center of the park to the highest hill on Bonaire, which offers fantastic vistas of the island. You can choose to go it alone or book one of the tours that visit this park. Participation in these tours will require your ship to be in port for at least 8 hours.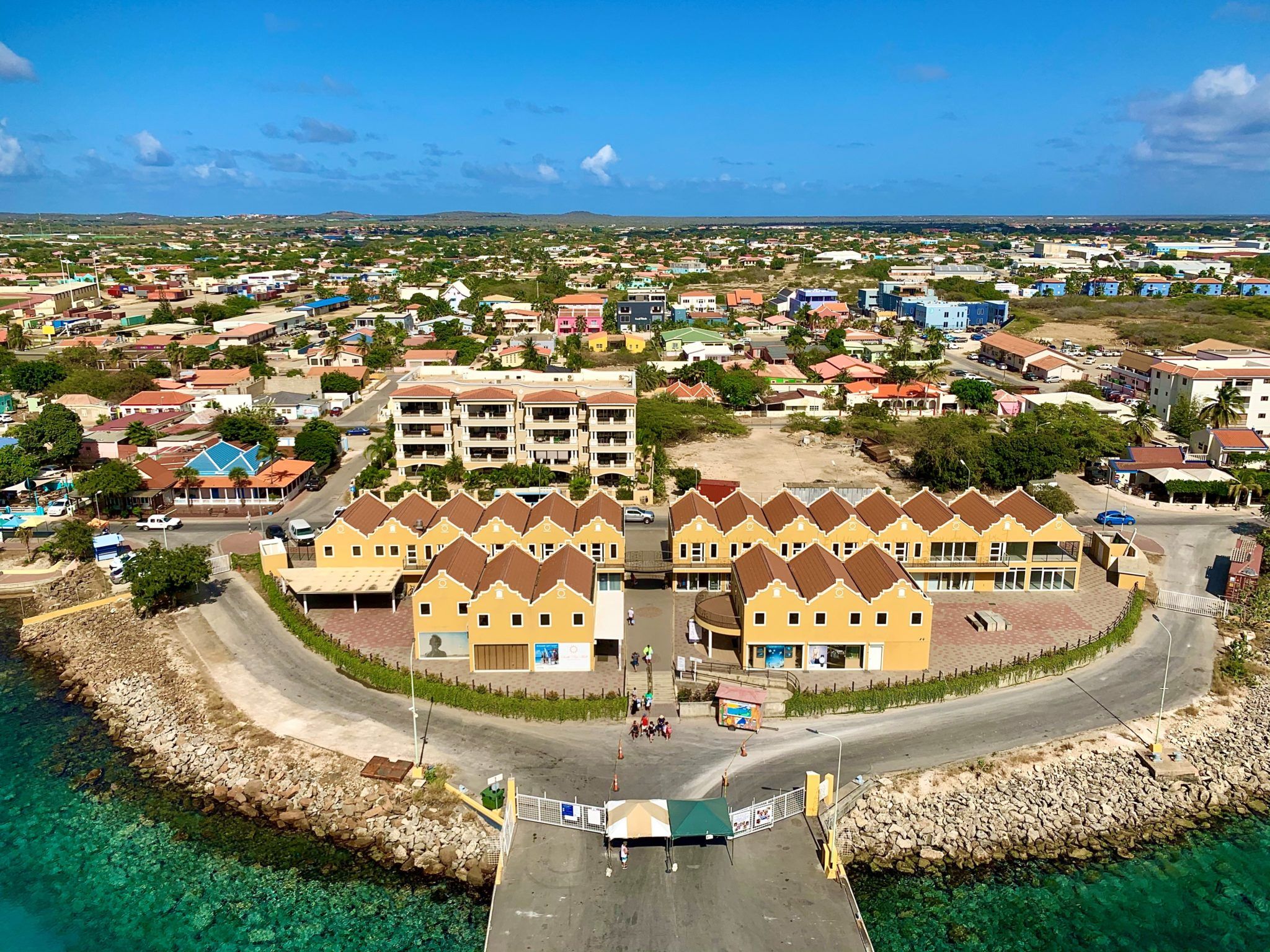 Visit Rincon
Rincon, also located north of Kralendijk, is the island's oldest settlement and cultural mecca. Rincon was once the home of the Spanish settlers and slaves brought from Africa. Today, it offers historical walking tours to allow visitors to explore the rich history and culture of this city. Be sure to stop by the Mangazina di Rei cultural park and learning center for more insight into this city.
The Cadushy Distillery, founded in 2009, is the only distillery on Bonaire. It is located in the city of Rincon. During your visit to the distillery, you will learn how the only liqueur created from cacti is made. Of course, you will also be able to sample some for yourself as you relax in the tasting garden. What better way to experience Bonaire than to taste the local flavor?
Boca Onima is a natural grotto and cave located nearby Rincon, which was inhabited by the island's natives. Here, you can see cave drawings and inscriptions in a one of a kind art gallery of the Arawaks. These still undeciphered writings within Boca Onima are definitely worth a slight detour during your visit to Rincon.
Comments
Have you visited Bonaire on a cruise? If so, what are your favorite things to do on the island? Drop us an anchor below to tell us about your experiences in Bonaire.