One of the most debated topics is tipping on a cruise. Ask regular cruisers if they tip on a cruise, and be ready for a passionate response.
Tipping on a cruise is even more hotly debated now that most cruise lines institute a mandatory "daily service charge". With the cruise lines imposing this additional fee, cruisers often wonder if they need to tip more on a cruise.
So, we have put together this complete guide to help individuals make sense of tipping on a cruise in 2021. Once done, you will know exactly how much (and who) to tip on your next cruise!
Related Post: 10 Additional Cruise Costs
Everything You Need to Know About Tipping on a Cruise
The Basics About Cruise Tips and Gratuities
When on a cruise ship, you will interact with various crew members in "service" positions. Each day you will interact with waiters in the main dining room and other restaurants, bartenders, as well as your room attendant and hotel services.
Like many in hospitality, part of these individuals' income is dependent on receiving tips in addition to their salary.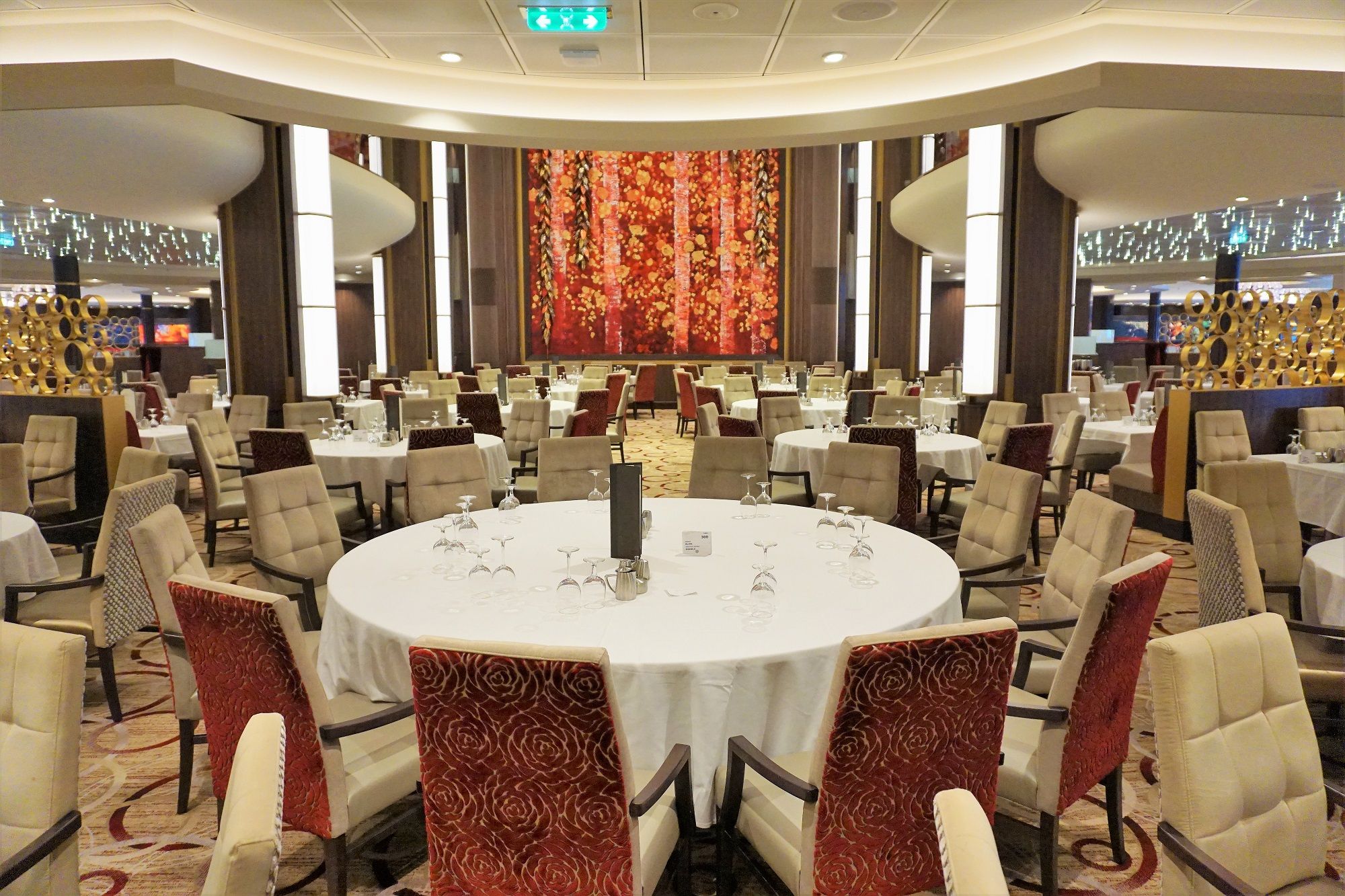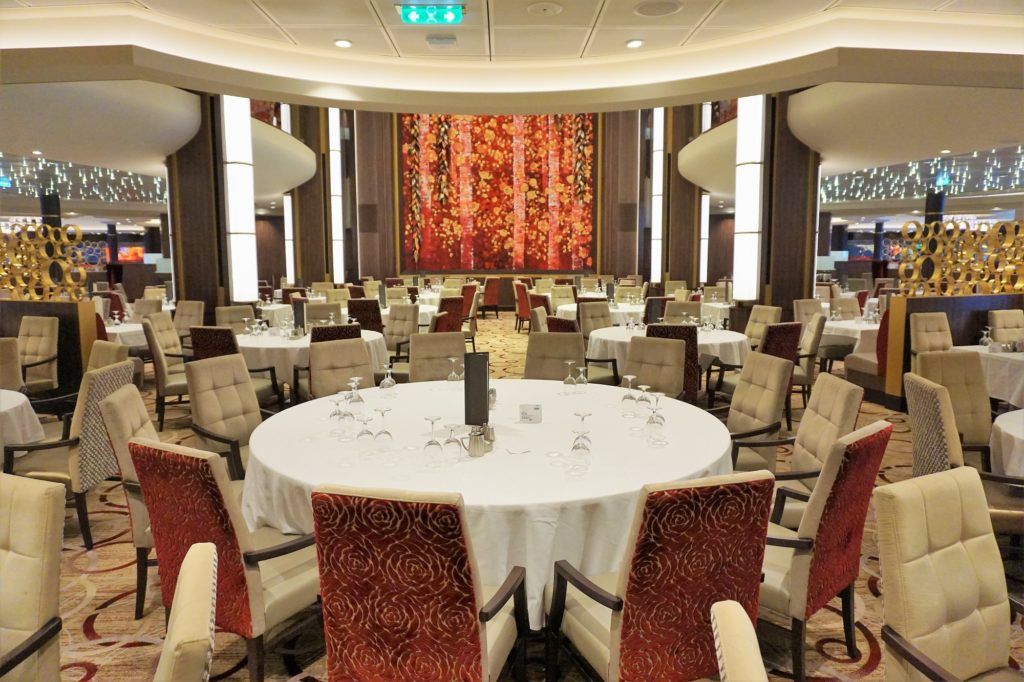 In the good old days, cruise lines provided cruisers with guidelines on how much to tip on a cruise. These suggestions were broken down per job title, per person, per day. Then, cruisers could provide these gratuities directly to individuals. These guides were helpful, as it made it easier for travelers to know what the average tips were for each position. However, not everyone was complying with these recommendations.
Thus, most cruise lines have instituted automatic daily cruise gratuities in recent years. These additional service charges are a flat fee charged per person, per day, that is then distributed to the staff, including the behind the scenes crew. Many of the same servers and your stateroom attendant receive a portion of these fees.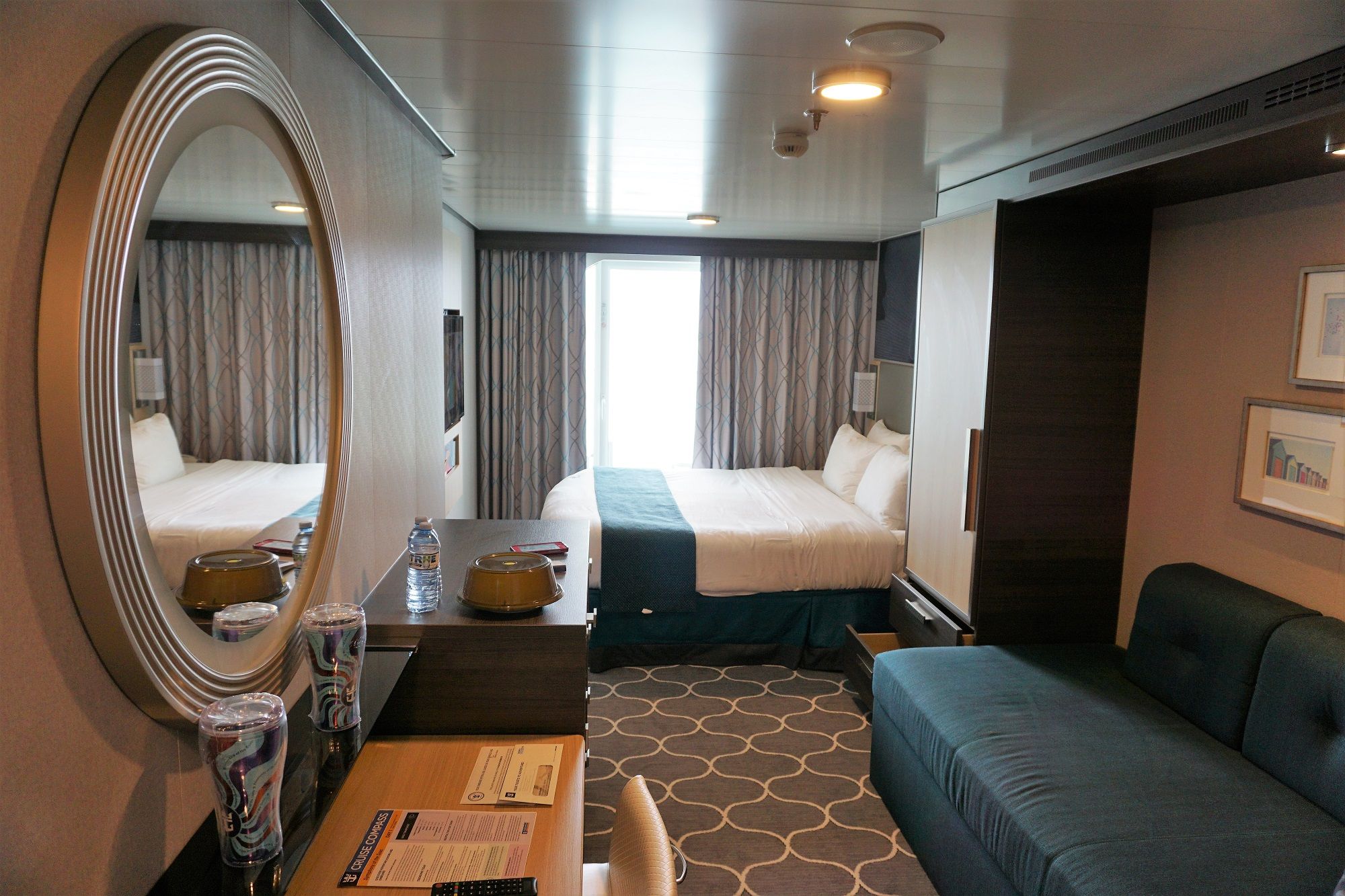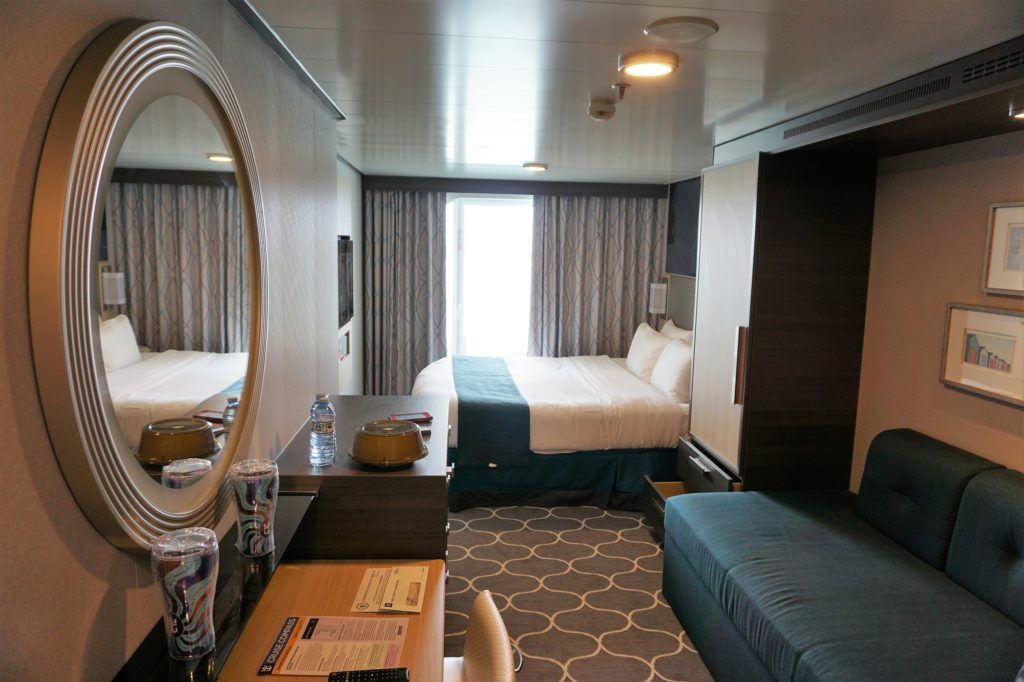 In addition, these "mandatory" service charges also get distributed to other staff you might not think to tip. This can include waiters at the buffet, bar servers, and support staff.
This method does make it more equitable for the staff. Now, individuals that don't have as much regular contact with passengers still receive a portion of the gratuities.
The question still arises though as to whether travelers should tip on a cruise above and beyond these cruise line imposed charges.
How Much Do Crew Members Receive from the Daily Gratuities
The cruise daily gratuity added to each account varies from around $12 to $18 per person, per day. The costs are based on the cruise line and your cabin type. Cruisers staying in suites and other high end staterooms are charged higher daily gratuities.
While the amounts vary per cruise line, your stateroom attendant probably receives somewhere between $4 to $7 of the daily service charge. Some cruise lines also set aside some of the funds for other staff in hotel services. The exact amount is probably somewhere between $1 to $3 a day.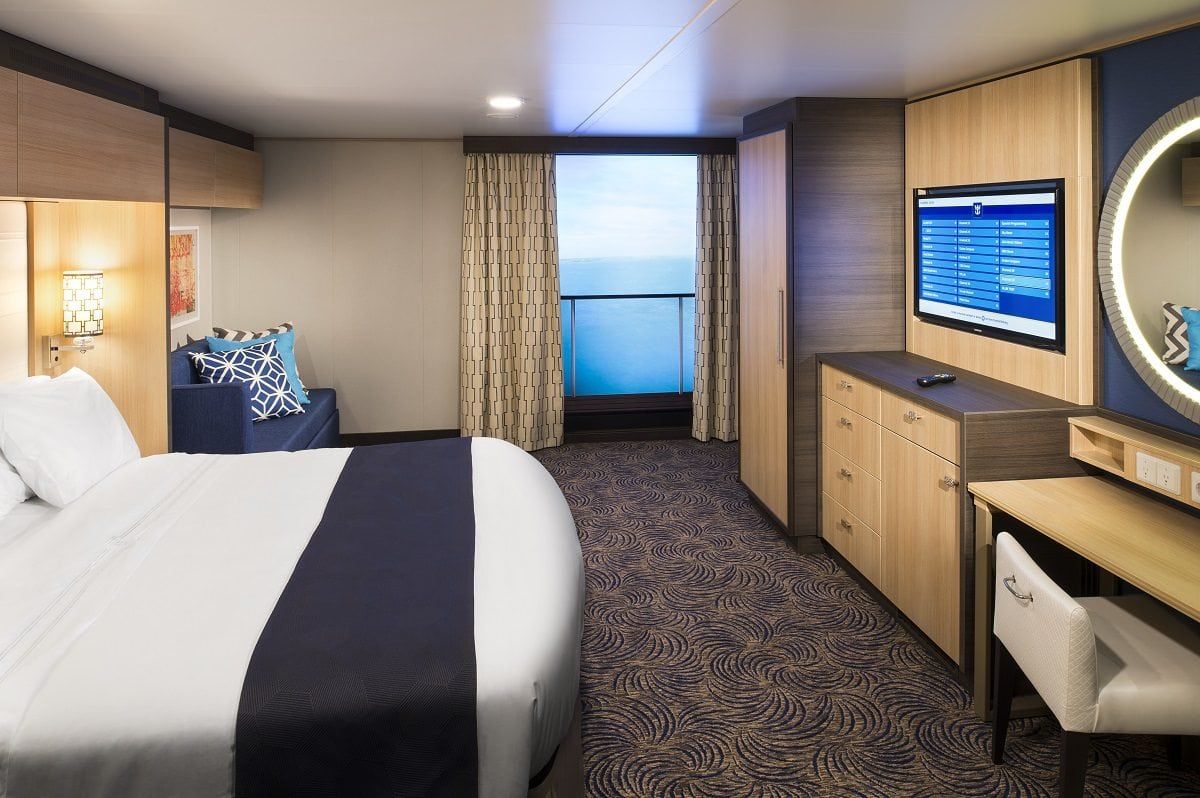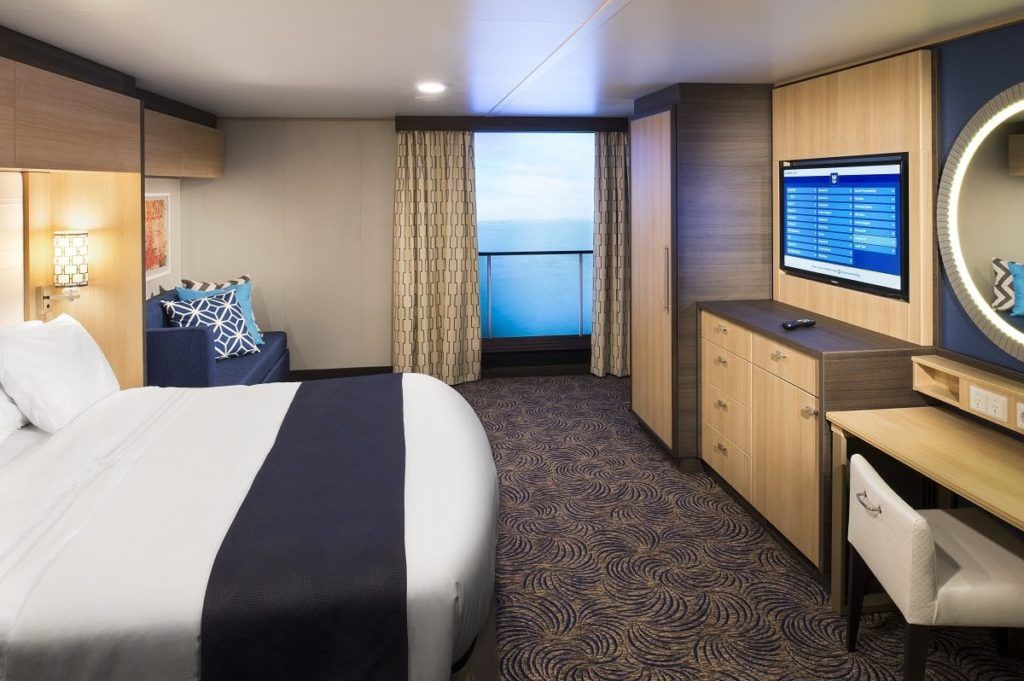 Your waiter in the main dining room probably receives $3 to $5 per person each day from that charge. Your assistant waiter most likely gets somewhere in the range of $2 to $4. If your cruise ship has a "head waiter" that individual probably gets around $1 to $3 a day.
Each cruise line distributes the remaining funds slightly differently among the other crew.
Some cruise lines allocate a certain portion of the gratuities to support staff working in the casual restaurants, such as the buffet. Though, this is probably no more that $1 to $3 of your daily service charge.
However, you will notice that often times waiters and assistant waiters in the main dining room pull double duty working at these casual locations during the day as well. Yes, these hardworking crew members routinely put in up to 16 hours of work every day.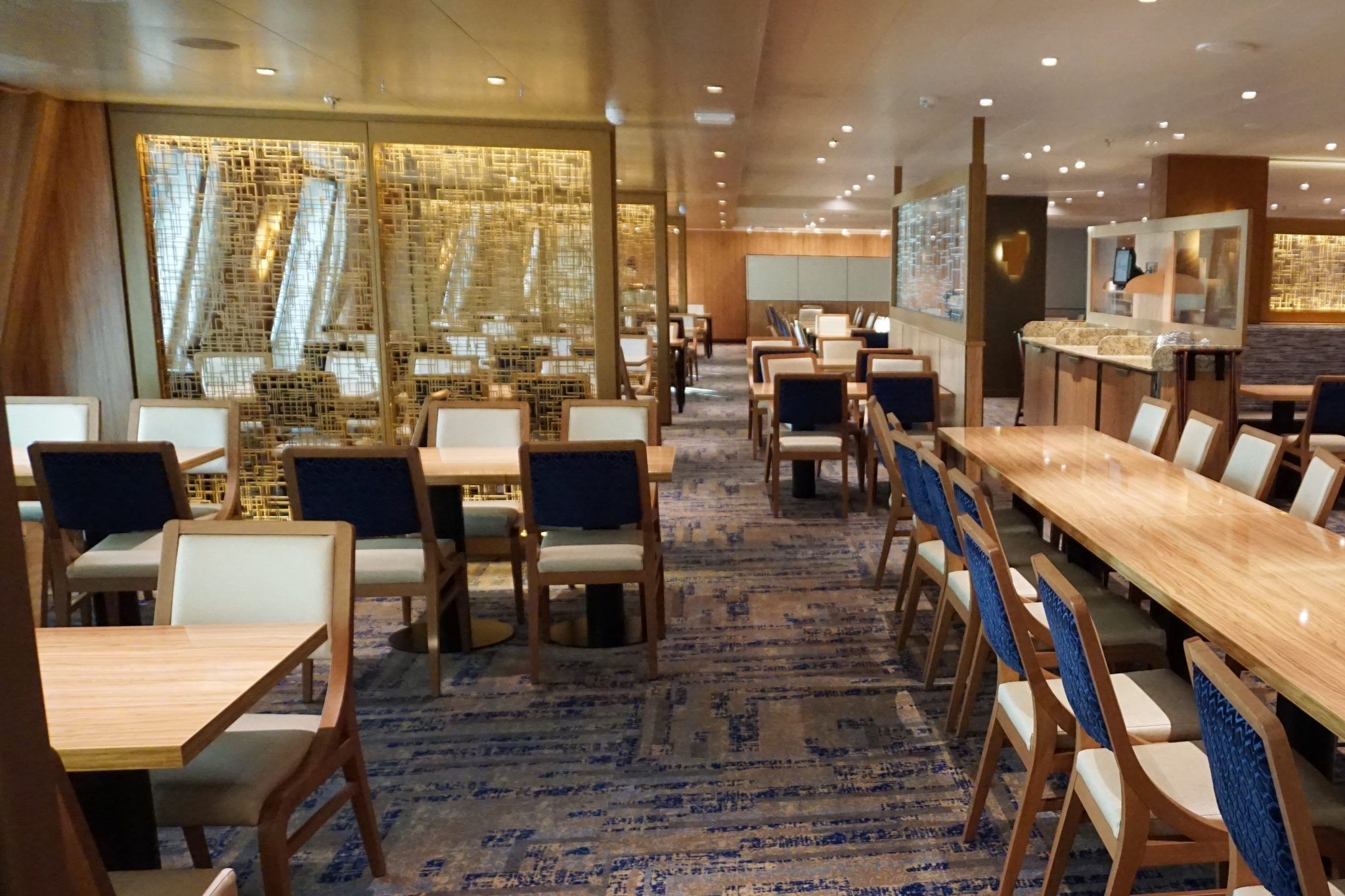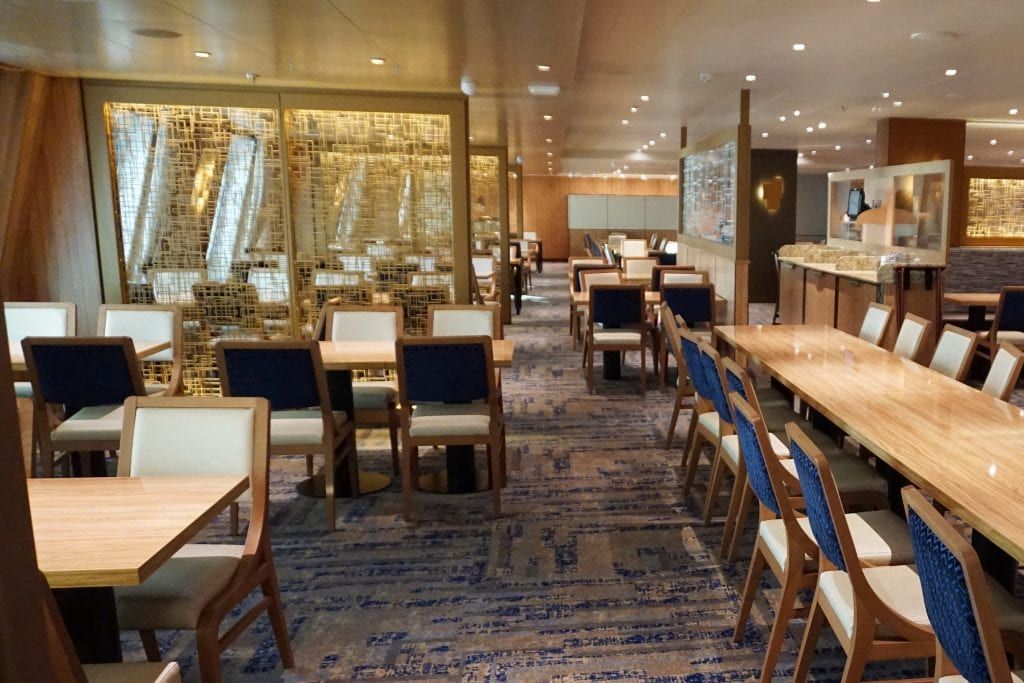 Some cruise lines also leave a portion of the service charge for the bar staff and bar servers. Again, the range here is likely somewhere between $1 to $4 a day.
Although, keep in mind that all ships do charge a service fee when purchasing a beverage (or beverage package). These range from 15 to 20% of the cost depending on the cruise line. These service charges are pooled among all bar staff on the ship.
If you add an additional tip or provide a specific server with cash that is above the charged service fee, this tip is not shared with the remaining staff. That particular crew member gets to keep 100% of it.
Should You Tip More on a Cruise
We always provide additional gratuities to the crew members with whom we interact most on a ship. We feel that it is the least we can do to reward the excellent service provided. This is not to say that you NEED to tip more on a cruise though.
Below are our suggestions, but again, they are just guidelines. How much you tip is determinant on the service you receive and the monetary value that you see fit.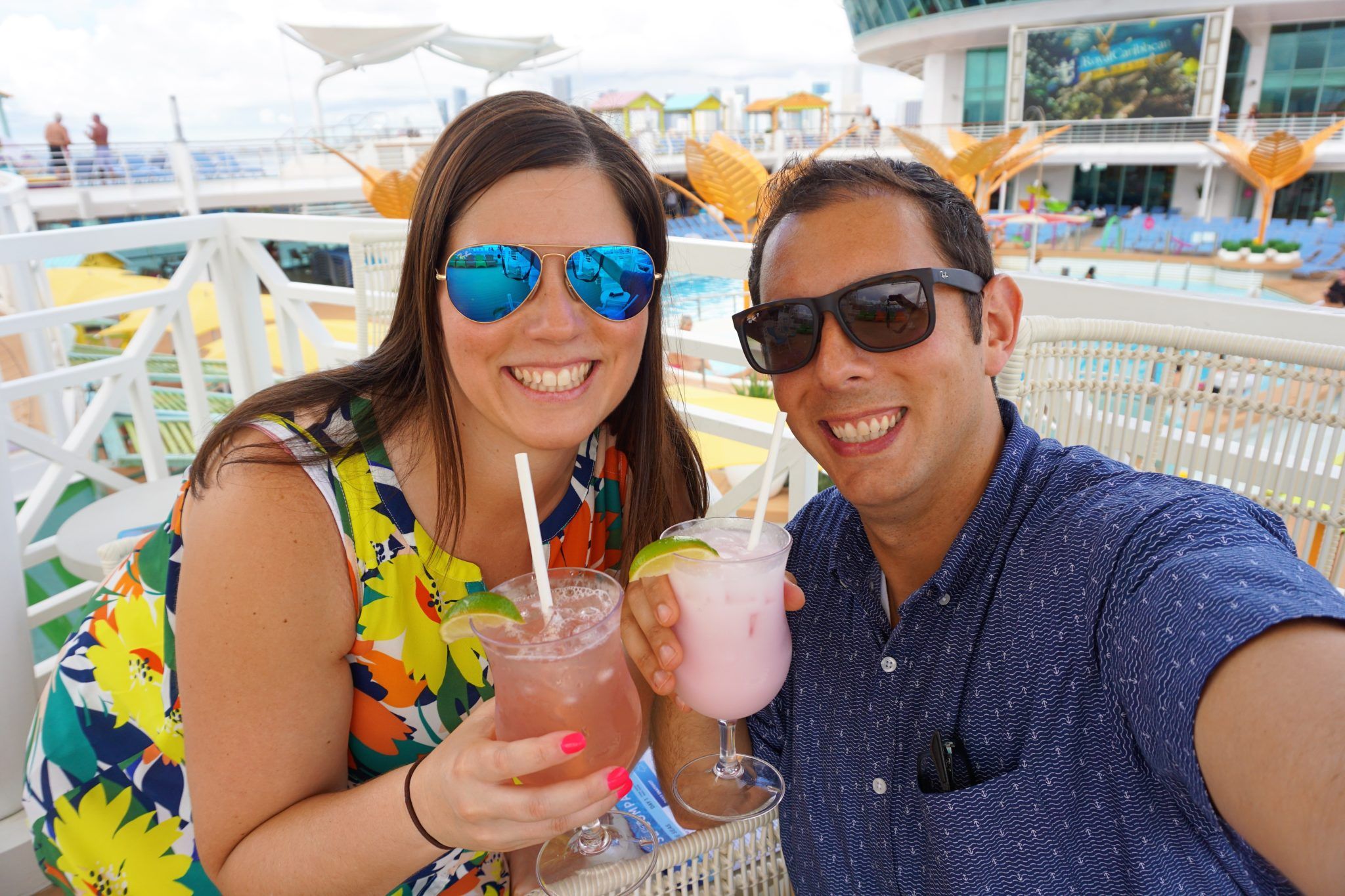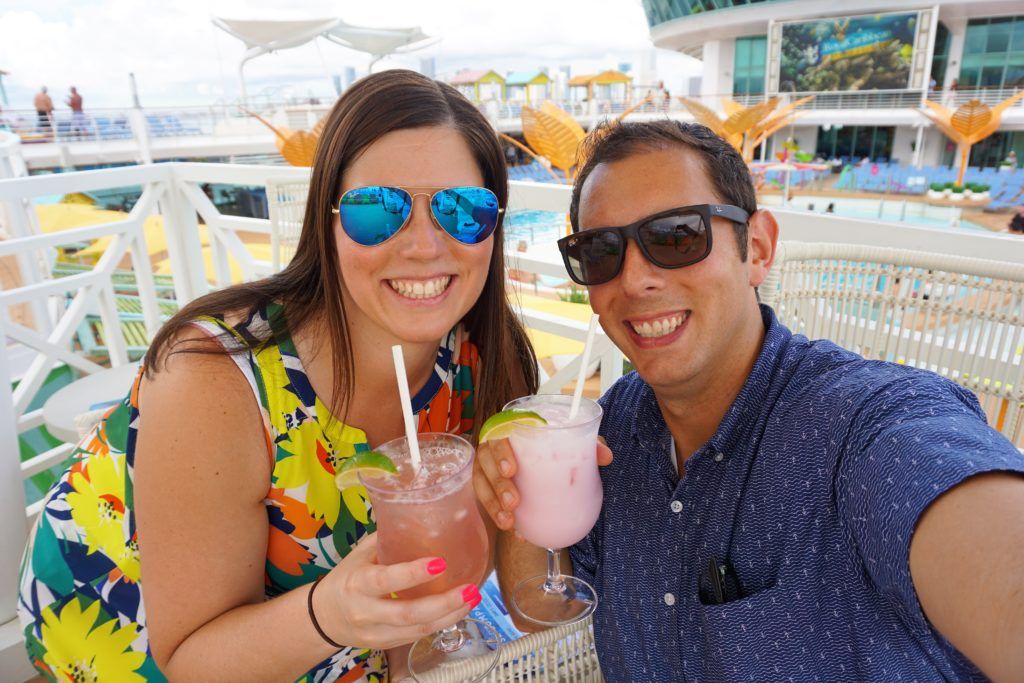 We actually provide our stateroom attendant with a partial tip at the start of the cruise with any special requests.
Normally, we tip between $5 to $7 additionally per day for the two of us at the end of the cruise. The amount is based on the service received of course.
Similarly, in the main dining room, we tip our waiter around $6 to $8 per day for the two of us, averaging around $50 for a 7-night cruise. Keep in mind, we normally dine at least 5 nights in the main dining room.
If you dine less often in the main dining room, it is justified to alter your tip amount based on the number of days.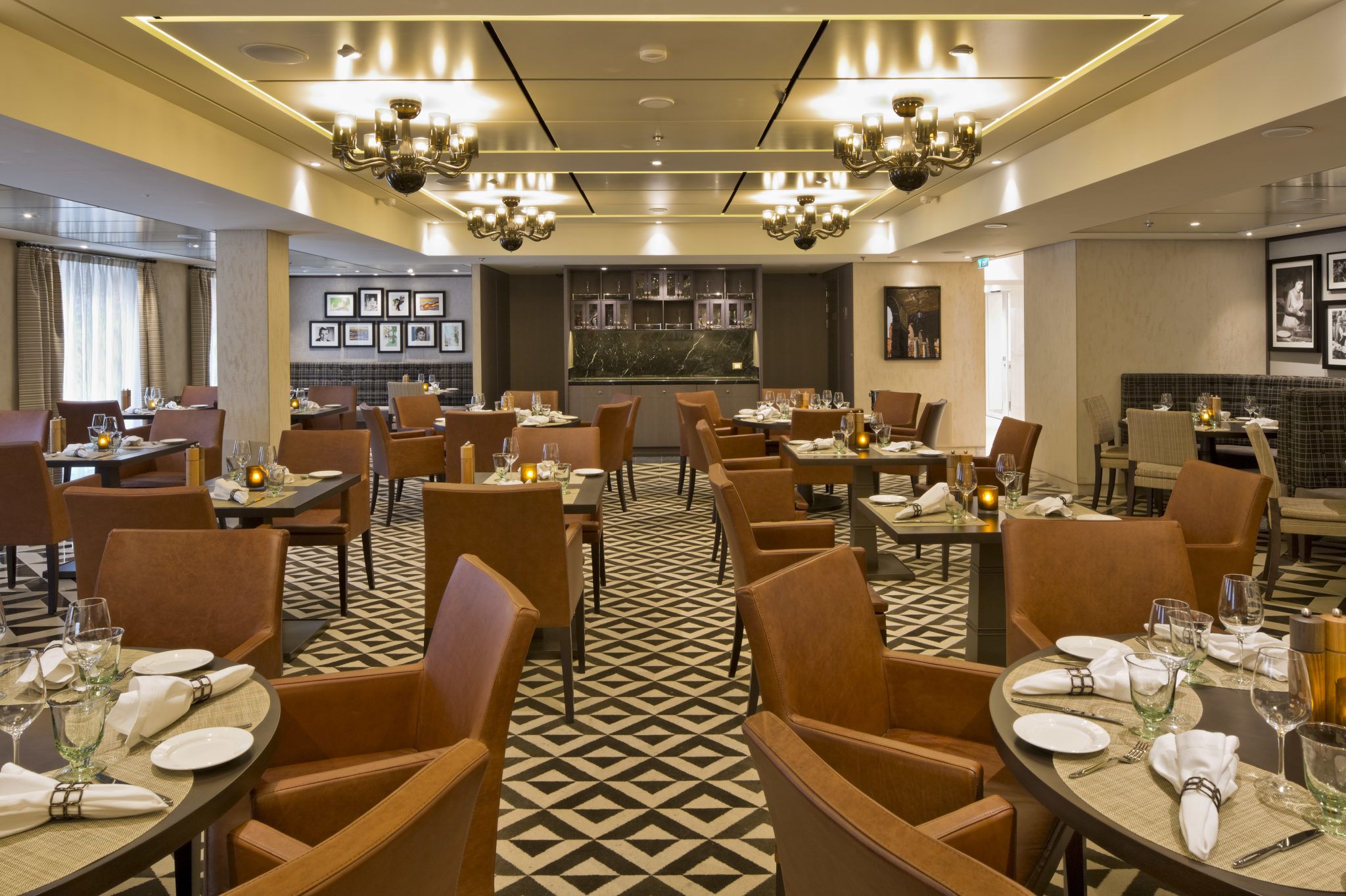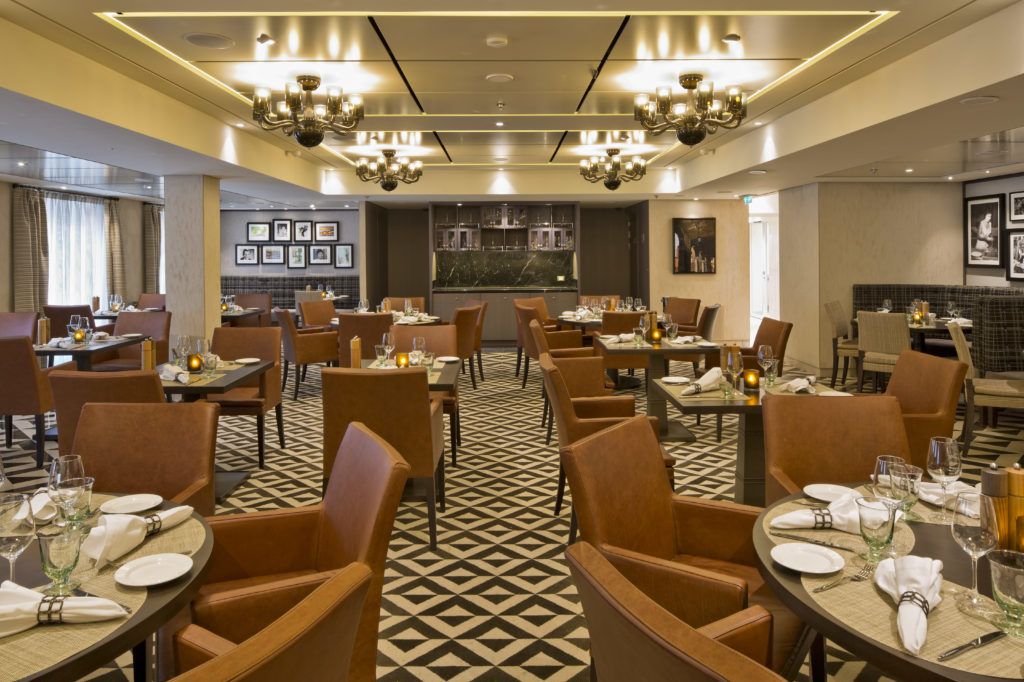 Whatever we tip the waiter in the main dining room, we typically give our assistant waiter about half that amount.
If your cruise ship still has dedicated bar staff in the main dining room, we recommend tipping that individual a bit extra too. If your assistant waiter is in charge of grabbing drinks from the bar, we recommend adding this extra gratuity to his/her tip.
Similar to purchasing beverages, if you purchase a dinner at a specialty restaurant, the cruise line often adds a 15 to 20% service charge. Normally, the service we receive in these venues is more personal and upscale, so we usually tip extra here as well, around 15 to 20 percent.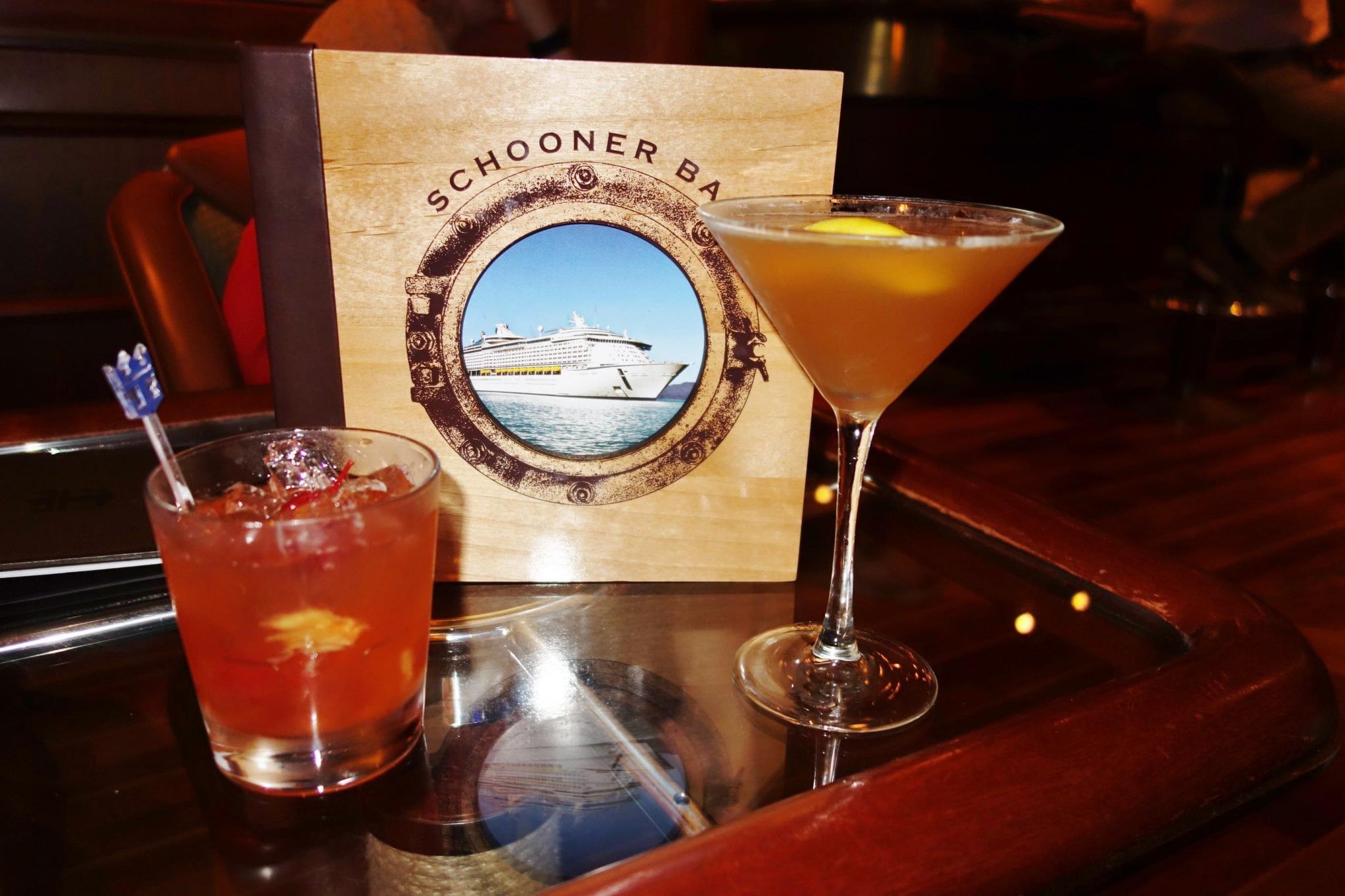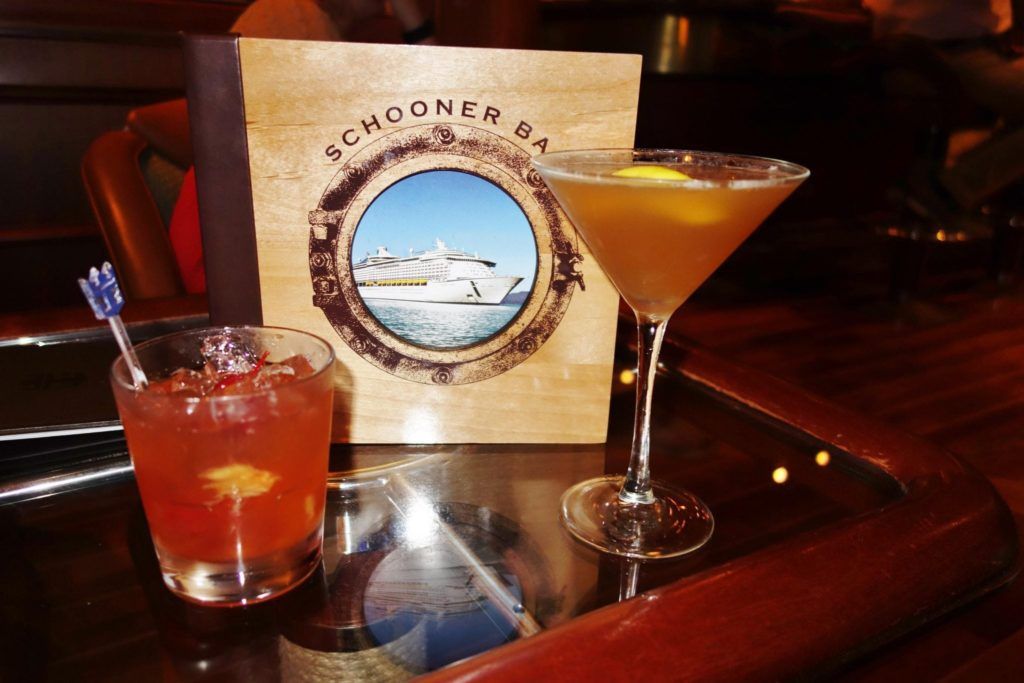 When it comes to bars, we normally have a cruise drink package, so there are service charges included. Though, if we do frequent a particular bar during the cruise, we will tip that individual at the end of the trip.
How much we tip bar servers varies greatly. Given that we like to complete our "drink around the ship" on a cruise, we don't often spend a lot of time at one particular bar.
If we see the same server in the main theater nightly, we might provide an additional $10 at the end of the trip.
If we do end up spending more time at one bar, then we would give around $20. We also frequent the coffee shop, so we generally provide these servers with a similar tip at the end of the cruise.
While some travelers choose to tip per drink, we normally wait until the end of the cruise.
Do Other Cruisers Tip on a Cruise?
In an online poll of regular cruisers, many individuals admitted to providing additional gratuities on a cruise. In fact, more than half reported always leaving additional gratuities (55%).
Of course, not all individuals surveyed responded yes. About 15% reported never tipping above the cruise ship's daily gratuities. While another 29% said they sometimes leave additional cruise tips.
Among those who did leave additional cruise tips, 97% reported giving their stateroom attendant additional funds. Eighty-seven percent added additional gratuities for their main dining room waiter, and 3 out of 4 indicated leaving additional tips for bar servers.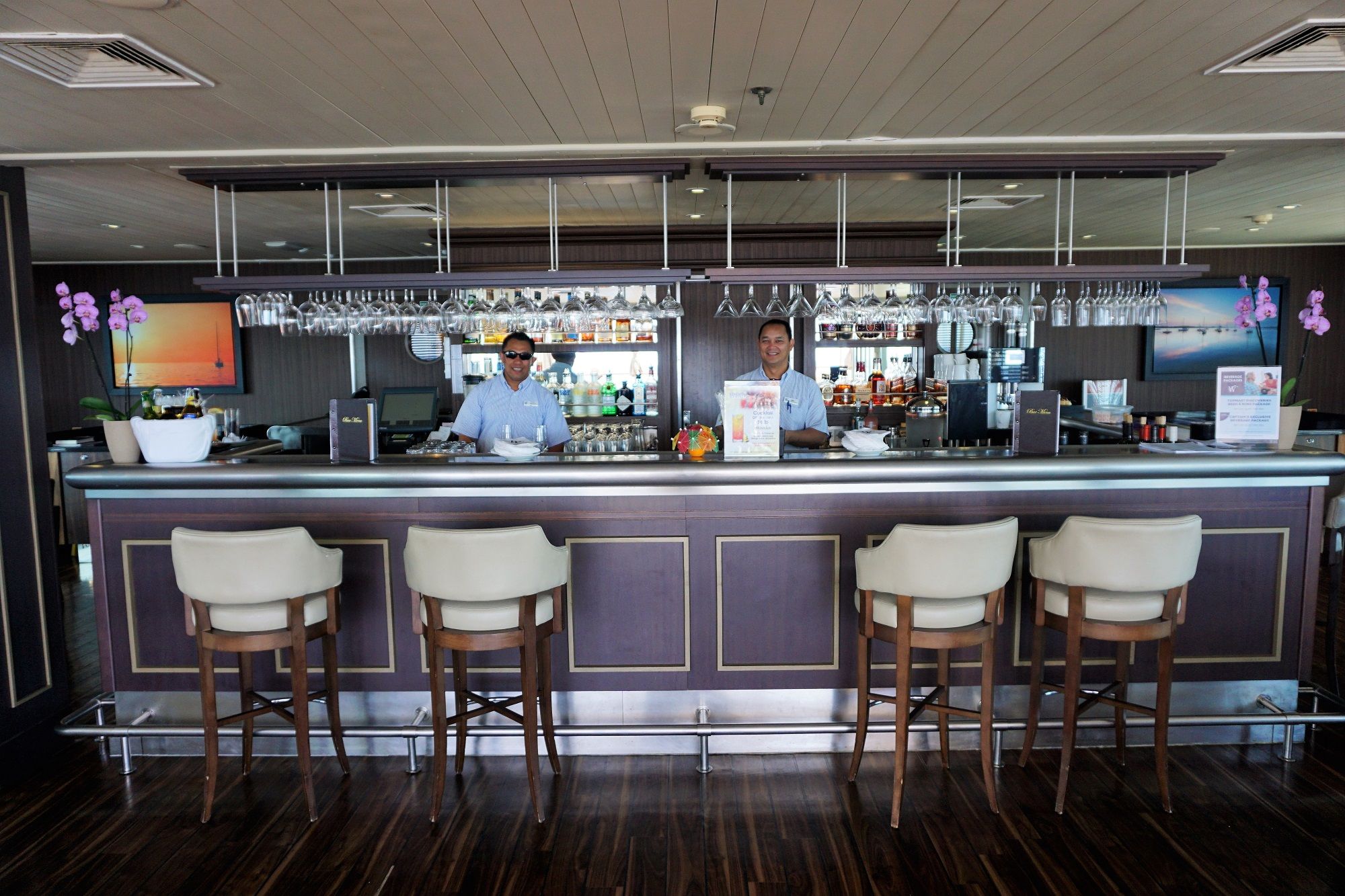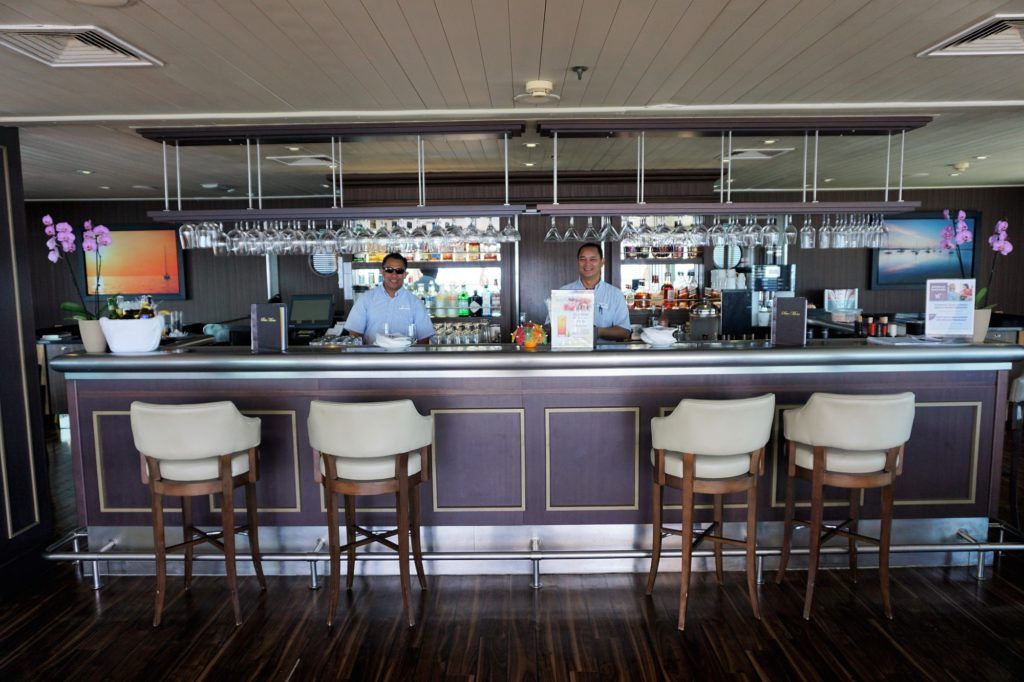 Cruisers reported giving their waiters an average additional amount between $20-50 per couple for a 7-day cruise. Assistant waiters tended to receive about half of this amount.
In this poll, additional tips given to stateroom attendants varied greatly. Individuals reported tipping between $20 to $140 per couple for a 7-night cruise.
So, while the decision to tip on a cruise is up to you, hopefully, you have a better sense of what other cruisers typically do during a sailing.
Comments
Do you agree with our recommendations for cruise tips? Do you tip crew members in addition to the daily service charges? Drop us an anchor below to share your tipping behaviors on vacation.