Every cruise line offers various stateroom categories available for booking. Along with the different types of staterooms, cabin location, size, price, and amenities all factor into the decision on which cabin to choose. For our recent Norwegian Epic cruise, we reserved a balcony stateroom. Having read mixed reviews on the design of these unique staterooms, we tried to enter our trip with an open mind. We are back and here to share our thoughts in this Norwegian Epic Balcony Stateroom Review.

Norwegian Epic Balcony Stateroom Review
While we often select the more economically priced inside cabins, we opted for a balcony on this trip for several reasons. The rooms on Norwegian Epic are slightly smaller than typical mega-ship cabins. We are not usually too concerned about overall size, but with the room's unique design (which we will get to later), we had some doubts.
Although, we mainly booked the room to take advantage of a special promotion. When booking a balcony room or higher, NCL was offering a complimentary beverage package, specialty dining package, internet package, and shore excursion credit. Given the extra perks, upgrading to this category was an easy decision.
In addition, cruisers could still receive all of the perks when booking a "guaranteed" room in this category. Usually, these unassigned cabins do not qualify for promotions. Combining the promotions and discounted price, we pulled the trigger and booked a room for this four-night Bahamas cruise.
Norwegian Epic Courtesy of Norwegian Cruise Line
A few weeks before the cruise, we were assigned a cabin on deck 8, room 8149, which is considered a mid-ship balcony. The room was on the starboard side and located closer to the aft elevators. It ended up being an ideal location, just one floor away from the main inside activities and a short elevator ride (or staircase climb) to the pool deck.
According to the NCL website, rooms in this category range from 203 to 230 square feet. This particular room felt like it was closer to the lower end of that range. Upon entering the room, our first impression was that the room felt much narrower than other cruise ship balcony rooms. The space to walk between the desk and bed also felt tighter than rooms on similarly sized mega-ships.
The bed itself seemed like the smallest bed we have had in a balcony room. I am only about 5'11 in height, and my feet came to the very edge of the bed. I am not sure how taller individuals would handle this situation.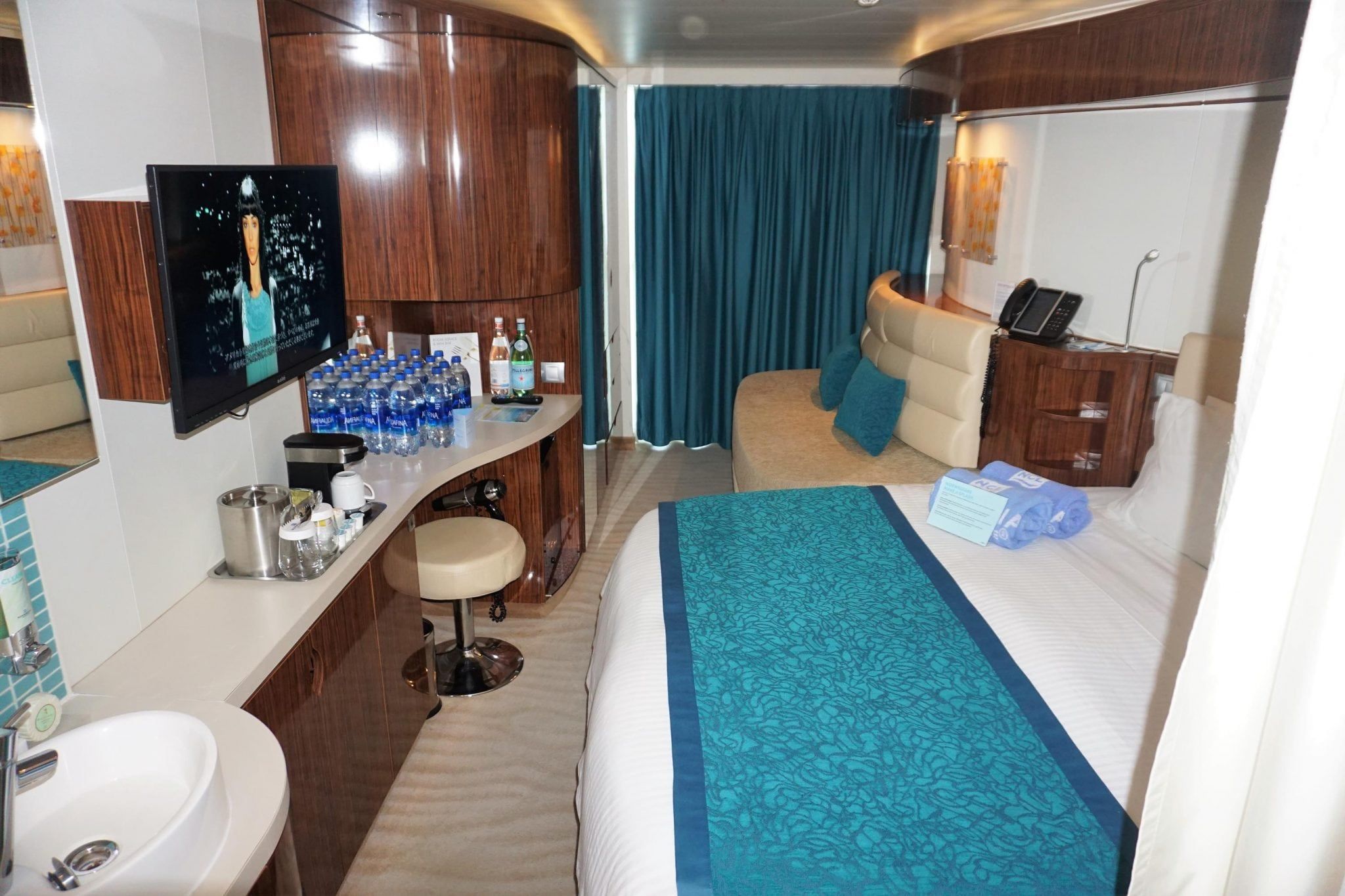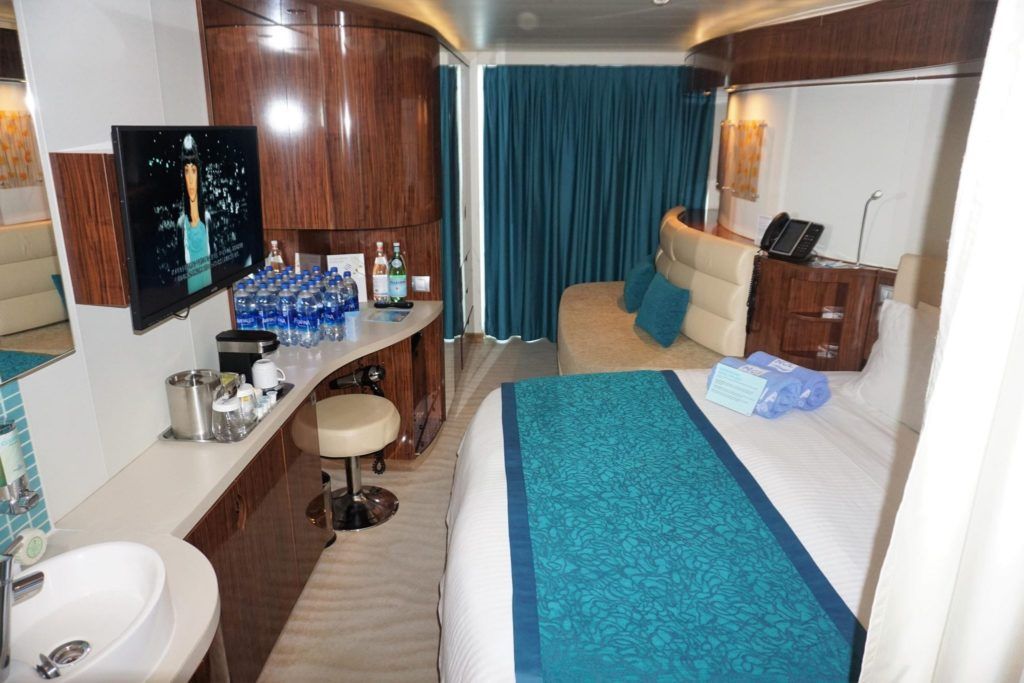 This narrow and long room did offer plenty of storage space. The closet setup gave us more than enough room for our luggage and clothing, especially for a four-day cruise.
The additional seating area also had some shelf space that came in handy to store things that we wanted easy access to during the trip. The seating area was a great place to relax in the room when the weather outside prohibited us from using the balcony. The balcony itself was not the most spacious either. For a larger balcony, you would need to book a suite or more luxurious stateroom like the Haven.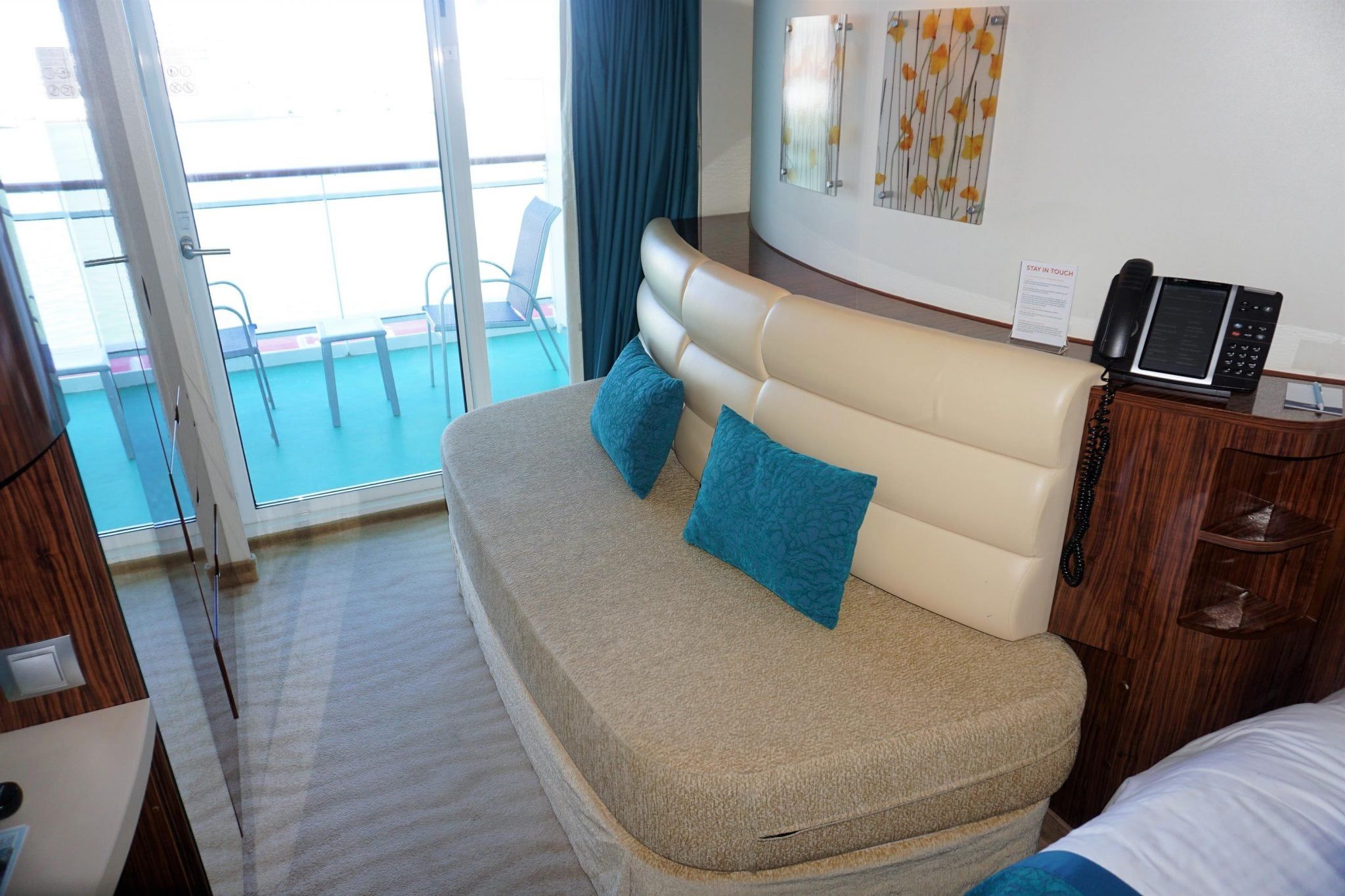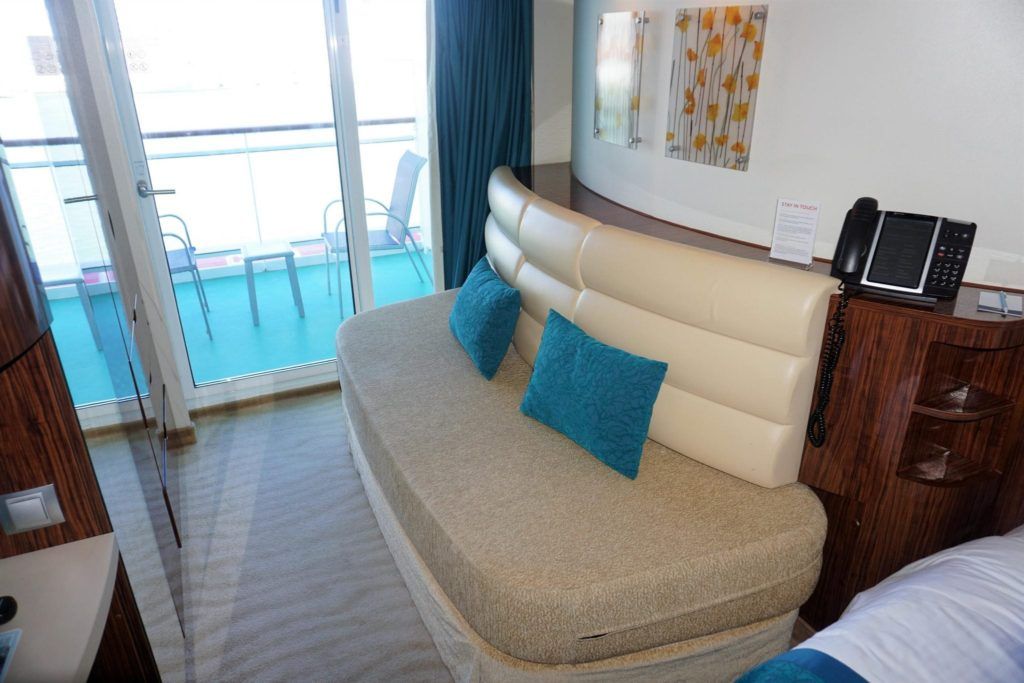 The desk area gave the Princess enough room to maneuver while getting ready; although, the cabin did lack adequately positioned power outlets. The only available power outlet was under the desk in a difficult to reach location. Luckily, more modern ships have more outlets and some even have USB connections for phones and other devices.
Then, we get to the infamous bathroom setup. For those of you who do not know, Norwegian Epic has a unique bathroom configuration. The toilet and the shower are in separate locations, both enclosed with frosted doors. These facilities are located immediately as you enter the stateroom (see the picture below). The rest of the room is separated from these two areas by a curtain. While it was okay for the two of us, we can see how the setup could be awkward for friends traveling together. It is also a bit awkward exiting the toilet or shower right in front of the entrance to the room.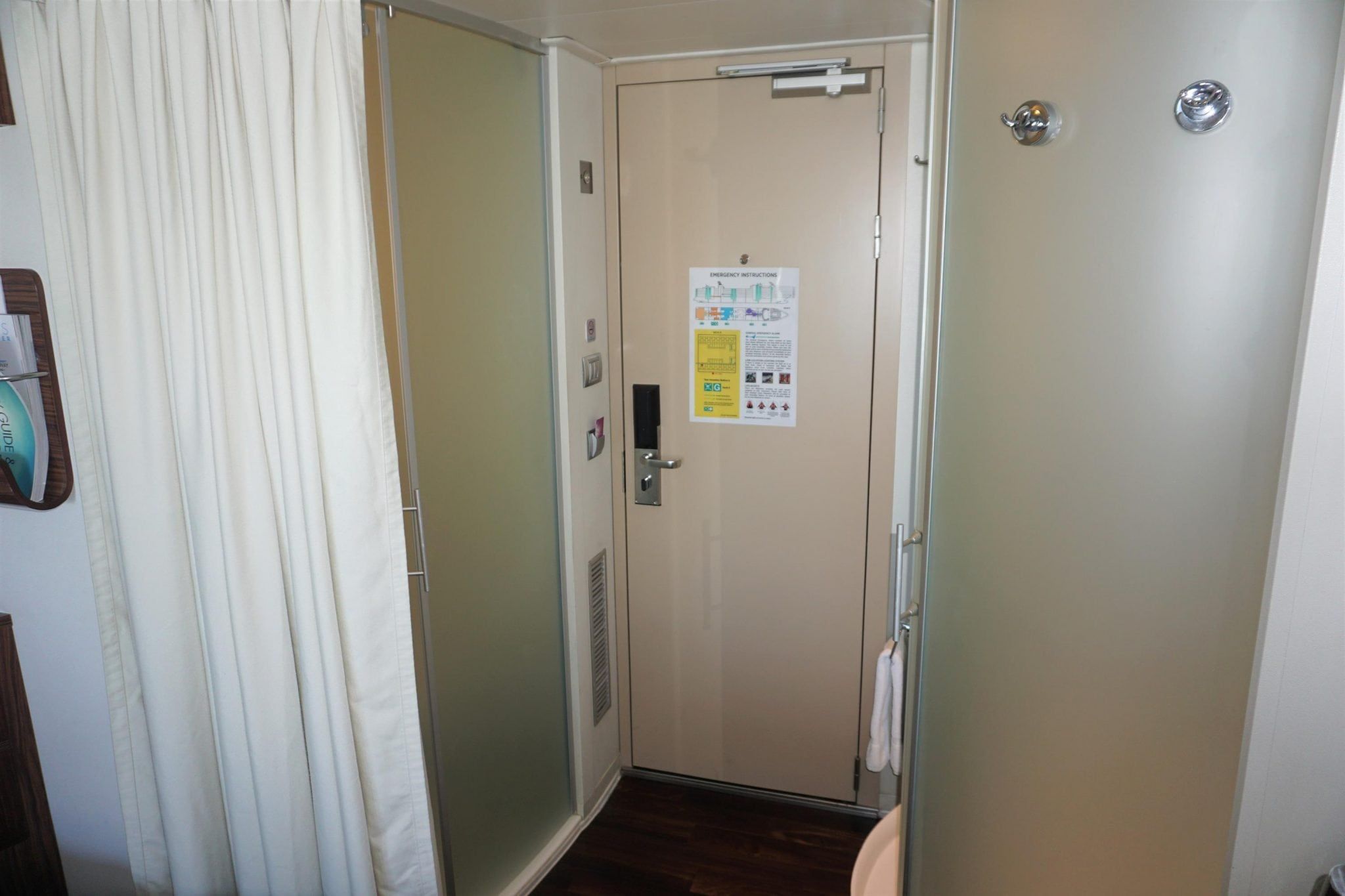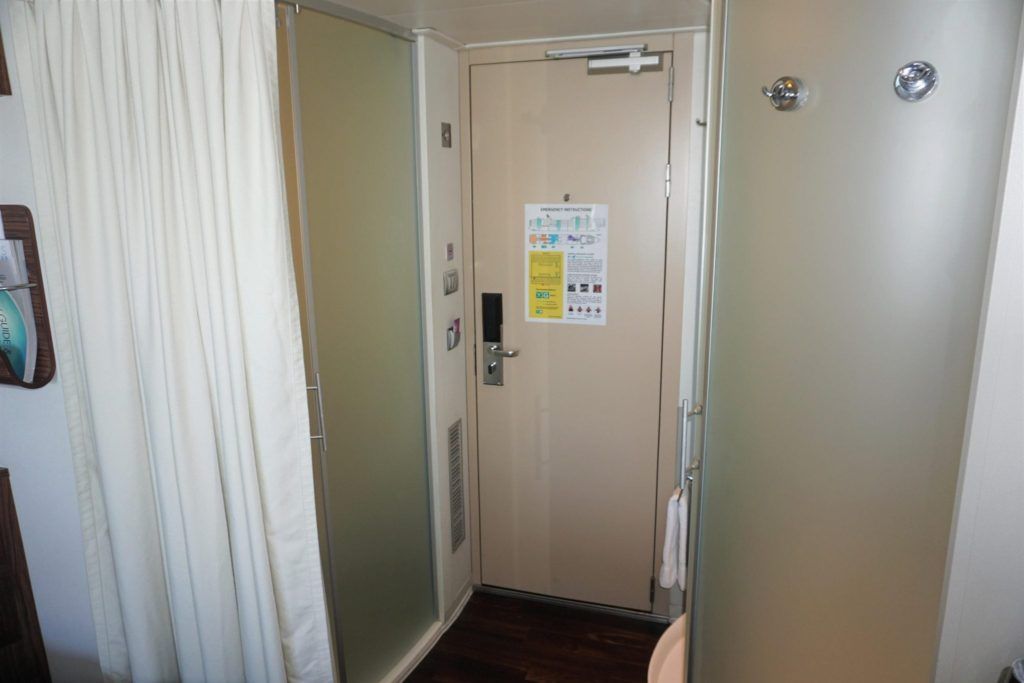 While this design is not optimal, the sink area in the cabin was a nice convenience, allowing us to both get ready at the same time in the morning which really helped during those early morning ports of call. Overall, we can see why Norwegian Cruise Line abandoned this stateroom setup in future builds.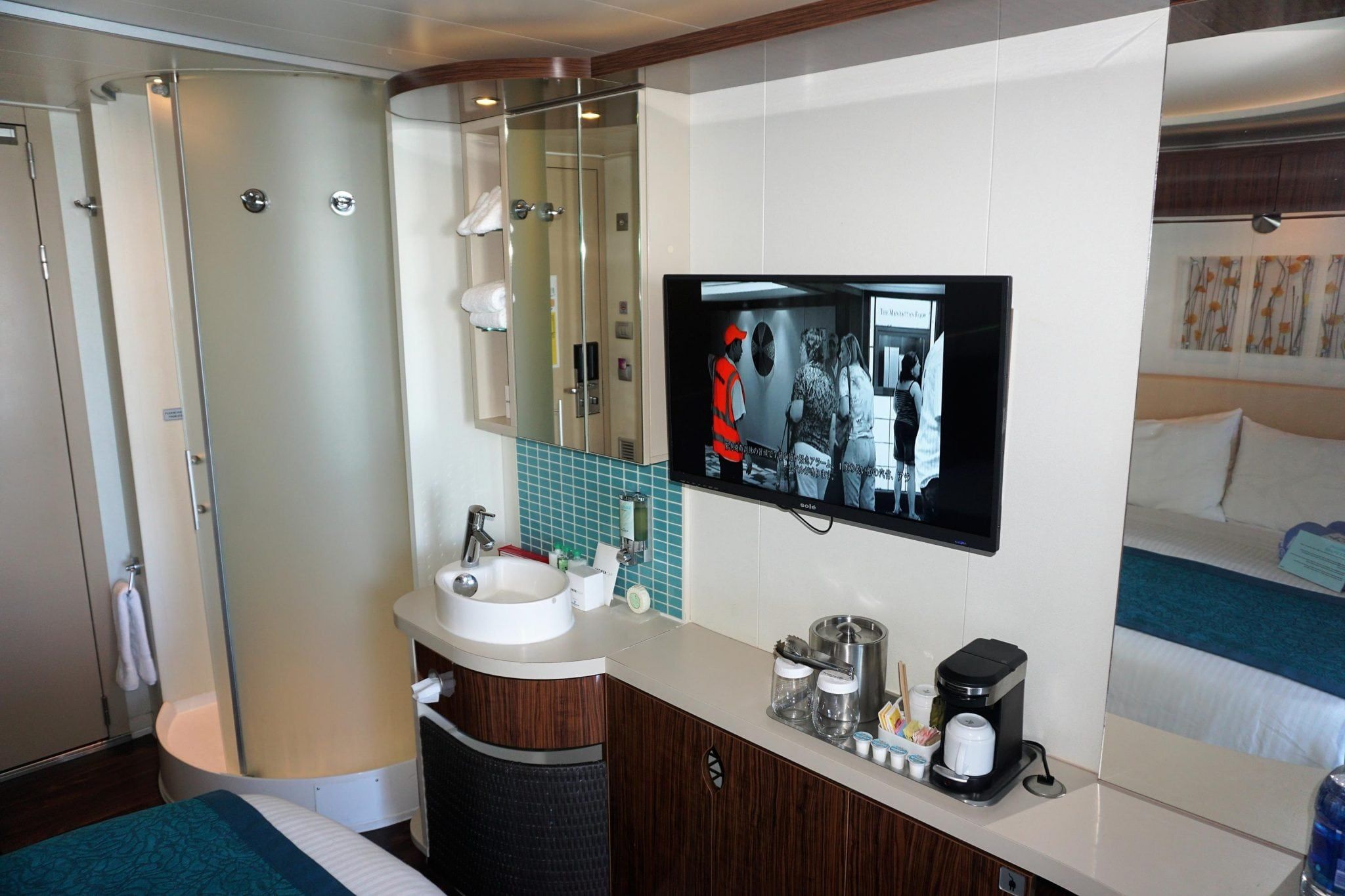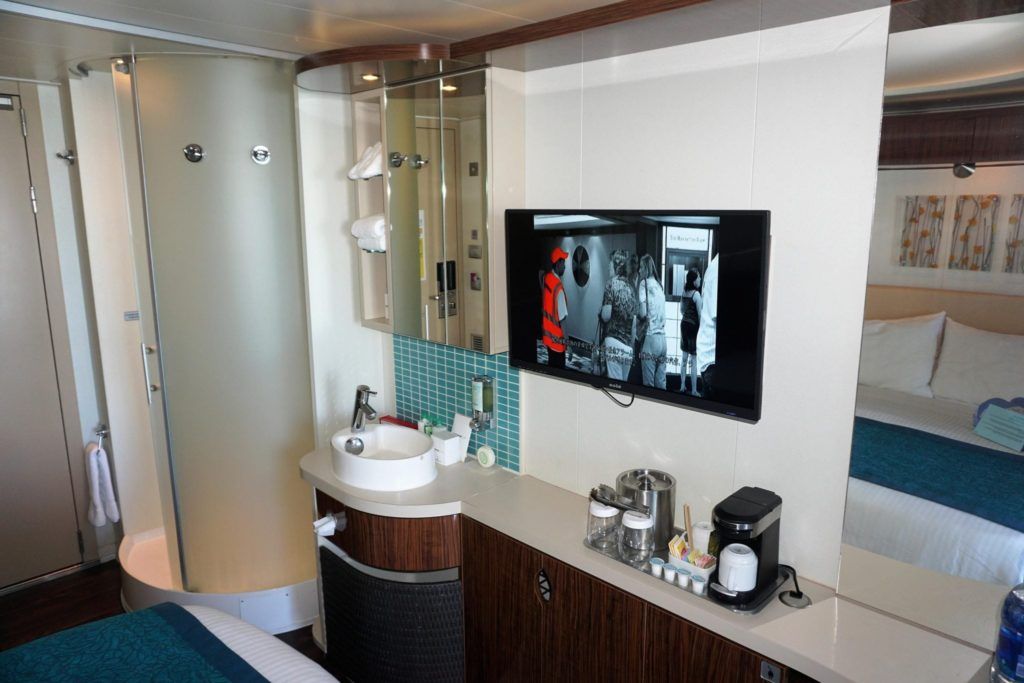 Looking back at our Norwegian Epic balcony stateroom, while it was a bit more cozy than normal, it met our needs for a four-day trip. The price and perks were an added benefit. Having access to some great views and fresh air with the balcony was also a bonus. We are glad we upgraded to this room as the inside rooms on Norwegian Epic are close to 30% smaller.
As long as you can afford it, we would suggest going with an upgraded cabin on Norwegian Epic, especially for families or those chronic over-packers. We were also happy with the guarantee selection and would definitely consider choosing this option again if the pricing and perks were right.
Comments
Have you sailed on NCL Epic? Do you have a Norwegian Epic stateroom review to share with us? Drop us an anchor below to let us know about your experiences on this ship.