SCROLL DOWN TO WATCH OUR LATEST VIDEO OF THE TOP THINGS TO DO ON GREAT STIRRUP CAY!
Norwegian Cruise Line guests have been able to enjoy the small Bahamas island of Great Stirrup Cay for decades. If your next cruise has you calling at this island, you are in luck. There are a variety of things to do and see during your time ashore. To help cruisers heading to this private resort, we have put together this list of our 10 Best Things to Do on Great Stirrup Cay to help make your cruise planning process a little easier.
10 Best Things to Do in Great Stirrup Cay, Bahamas for 2020
Soar Across Great Stirrup Cay
The island zipline adventure is a brand new shore excursion offered on Great Stirrup Cay. This 1 hour course includes a series of six ziplines, net bridges, and other challenge obstacles. At a height of 110 feet, you can soar up to 30 miles per hour to gain a whole new perspective of this private island oasis. This is certainly a must-do activity for all the thrill seekers out there. Just remember that closed-toe shoes are required to participate, so pack accordingly.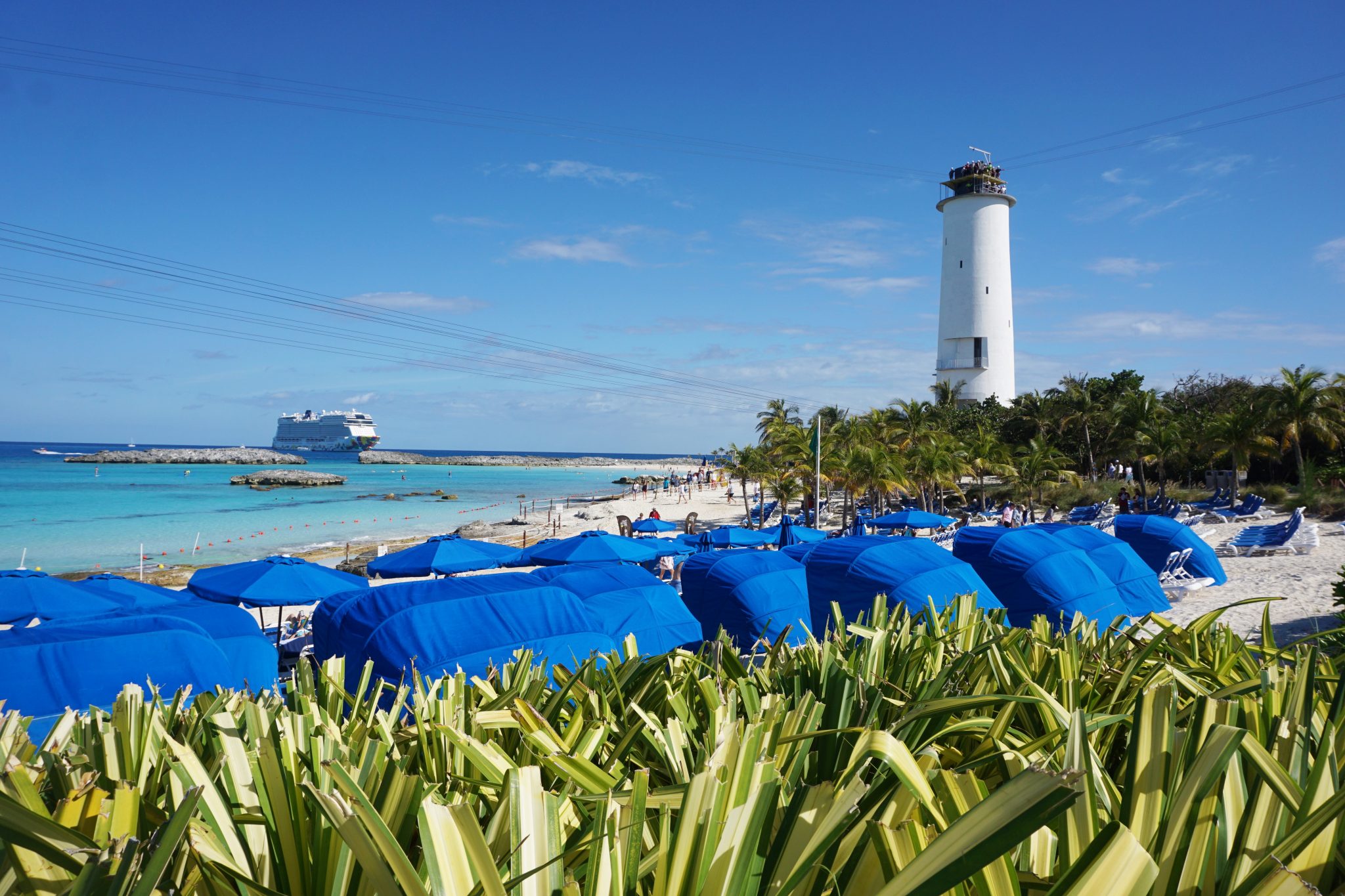 Swim with the Pigs
This newly added shore excursion offered from Norwegian Cruise Line is sure to be a cruiser favorite. From the private island of Great Stirrup Cay, you will board a boat for a scenic ride over to nearby Treasure Island to partake in this tour. Following a safety briefing and comedic introduction to the pigs, guests will be allowed to interact with the animals. This 1.5 hour swim with the pigs tour is sure to be an instagram-worthy excursion.
Pet a Stingray
For those looking for a more tantalizing experience, you can spend part of your day at Stingray City. Just a short speedboat ride away from Great Stirrup Cay, you can get face to face with a stingray. Don't worry, you will be safe as the Southern Rays are used to interacting with people, and the guides will instruct you on how to properly feed and approach the creatures. From there, it will be time to get your underwater camera ready for some memorable photos to share on social media.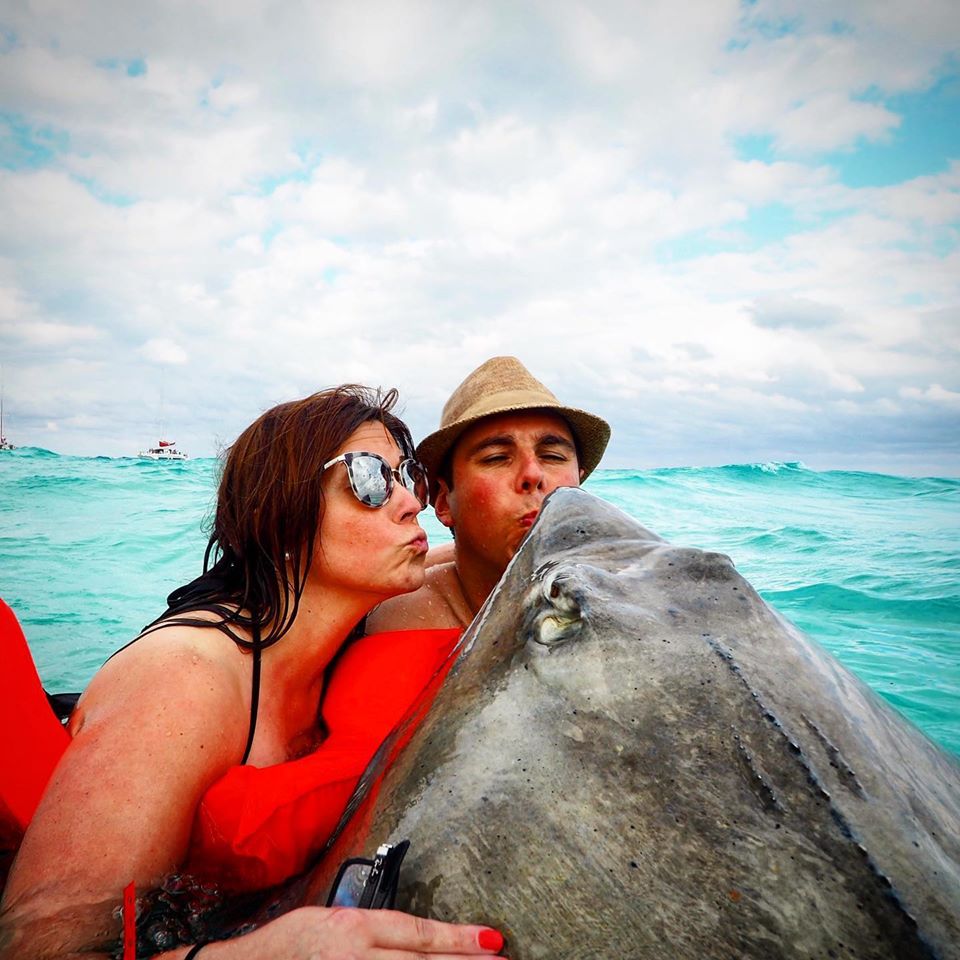 Jet Around the Island
If you want to kick things into overdrive while on Great Stirrup Cay, then a jet ski tour is perfect for you. This adrenaline-filled excursion includes about 45 minutes of time skimming the water. Your guided tour will take you around the island for some high-speed thrills. The experience starts at $99 a person for one wave runner. If you'd prefer to reach new heights, you could opt for the parasailing tour instead. These 5-7 minute flights will take you high above the island where you will get a whole new perspective on Great Stirrup Cay.
Take a Stroll around the Island
Whether this is your first visit to Great Stirrup Cay or you have been here before, a self-guided tour of the island is a great way to spend the morning ashore. There have been some recent updates, so take some time to get acquainted to the island and explore all the new additions. You also won't want to miss all the photo opportunities along the way including the new in water swings. With the success of Royal Caribbean's Perfect Day at CocoCay which lurks in the distance, there have been hints that more enhancements will be coming to Great Stirrup Cay in the near future.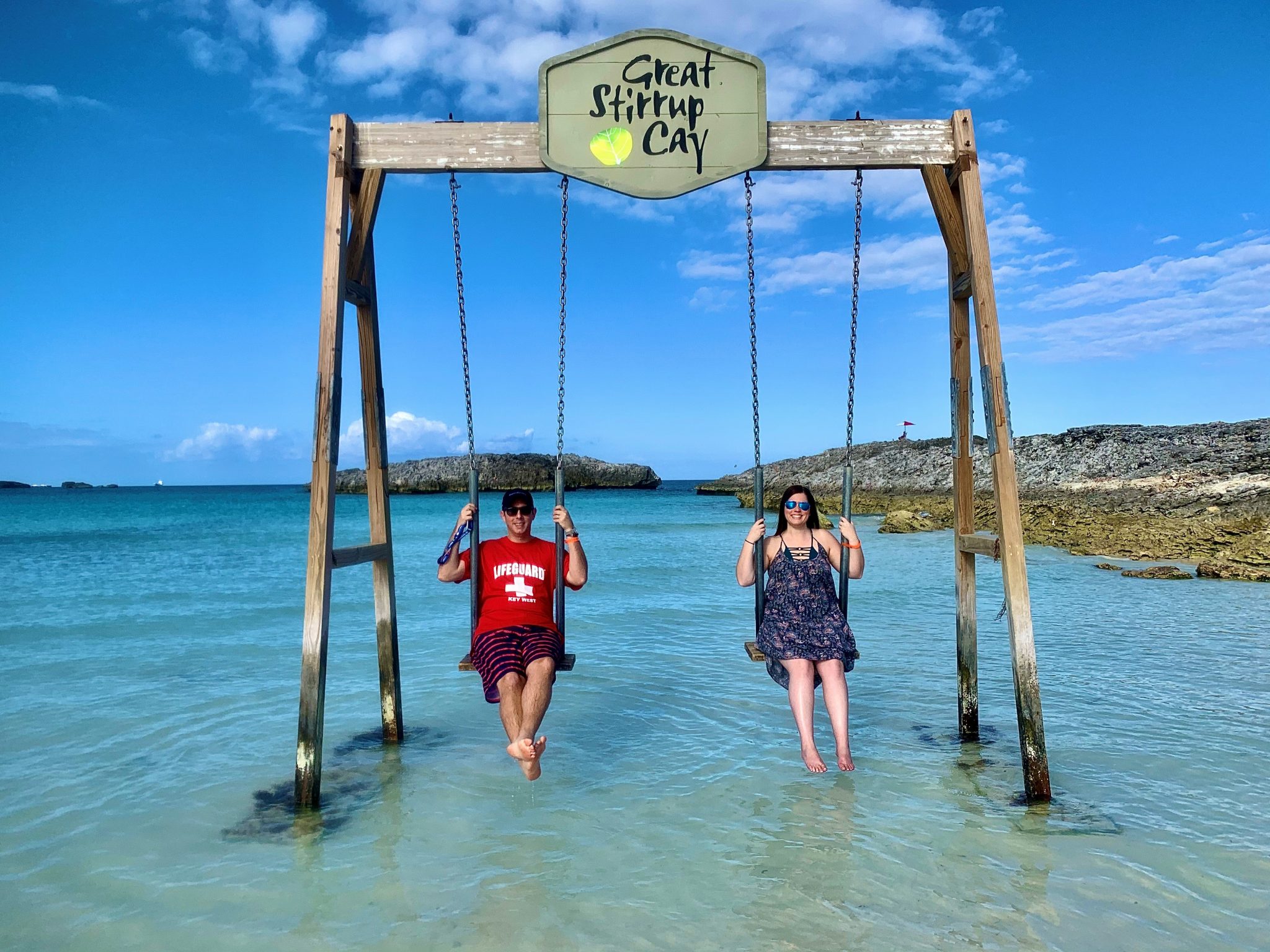 Take a Dip in the Water
It is almost mandatory for you to at least dip your toes in the crystal clear water during your visit to Great Stirrup Cay. Swimming areas are clearly marked for safety. For families or those who need assistance swimming, floating vests can also be rented. If you are looking for a bit more adventure, you can rent a paddleboard or take one of the kayak tours (two hours) that give you a casual way to see the sea while visiting the Bahamas.
Relax on the Beach
With 10 acres of beachfront property, you are sure to find your ideal spot for a little R&R. All of the lounge chairs on the island are first come, first serve, so make sure to get an early tender ticket for the best choice of seating. Basking in the Bahamas sun is a fine way to spend the day. If you'd rather move your tanning session to the water, you can rent a floating mat to coast along the beach. Or, perhaps a clam shell to offer a little shade is more your style.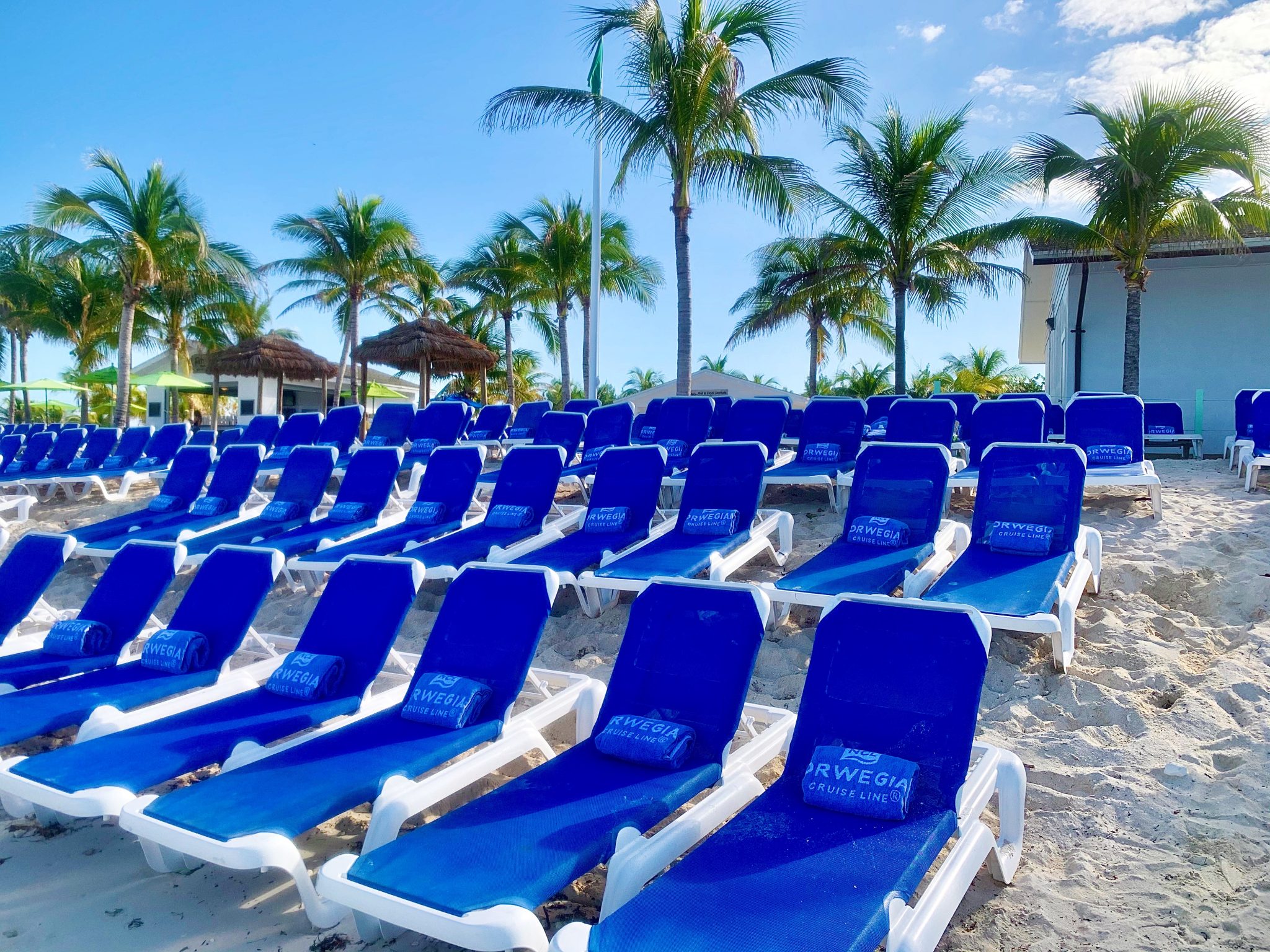 Explore the Depths Below
Are you ready to see what lies beneath Great Stirrup Cay? Well, head off on your own snorkeling adventure to see what marine life awaits you. You can use your own snorkel gear or rent it from a stand on the island. The underwater sculpture garden is teeming with fish and playful statues for you to explore at your leisure. This is a self-guided activity, so feel free to make as many trips as you like throughout the day. There is also a catamaran and snorkel excursion (two hours), where you can escape the crowds to enjoy the underwater scenery.
Grab a Bite to Eat
You are bound to work up an appetite while ashore. Luckily, there are a variety of complimentary options for dining on Great Stirrup Cay. The Jumbey Beach Grill offers barbecue lunch featuring hamburgers, hot dogs, pizza, and other light fare with a new layout that helps to reduce wait times.
There is also the Abaco Taco stand. Located on the northern part of the island, this casual take-out window features beef, chicken, and seafood tacos with a toppings bar that allows you to customize each round. Additionally, Great Stirrup Cay now has it's own food truck. The Tropic Like It's Hot food truck offers a select number of sandwiches including pork, fish, and chicken.

An Island Pub Crawl
Great Stirrup Cay does not skimp when it comes to drinks. In fact, the island has several bars including the Bacardi Bar and Patron Bar. You know what that means…Pub Crawl! The best part of this trip is there will be no bar bill if you have a Norwegian Beverage Package. Yup, most alcoholic drinks served on the island are covered in your drink package. Just make sure to include a few rounds of water in between your margaritas, frozen cocktails, and rum punches!


Bonus- Upgrade Your Day to the Exclusive Silver Cove
Want to really live it up during your day on this private island? Then, upgrade your typical beach day to a stay in this private retreat. The newly opened Silver Cove on Great Stirrup Cay offers luxury villa accommodations, an exclusive lagoon, restaurant, and Moet Bar. There are several different villas including studio, one bedroom, and two bedroom options. All villas come with A/C, a television, a full private bathroom, and more. The pricing is per villa not per guest, and prices do vary.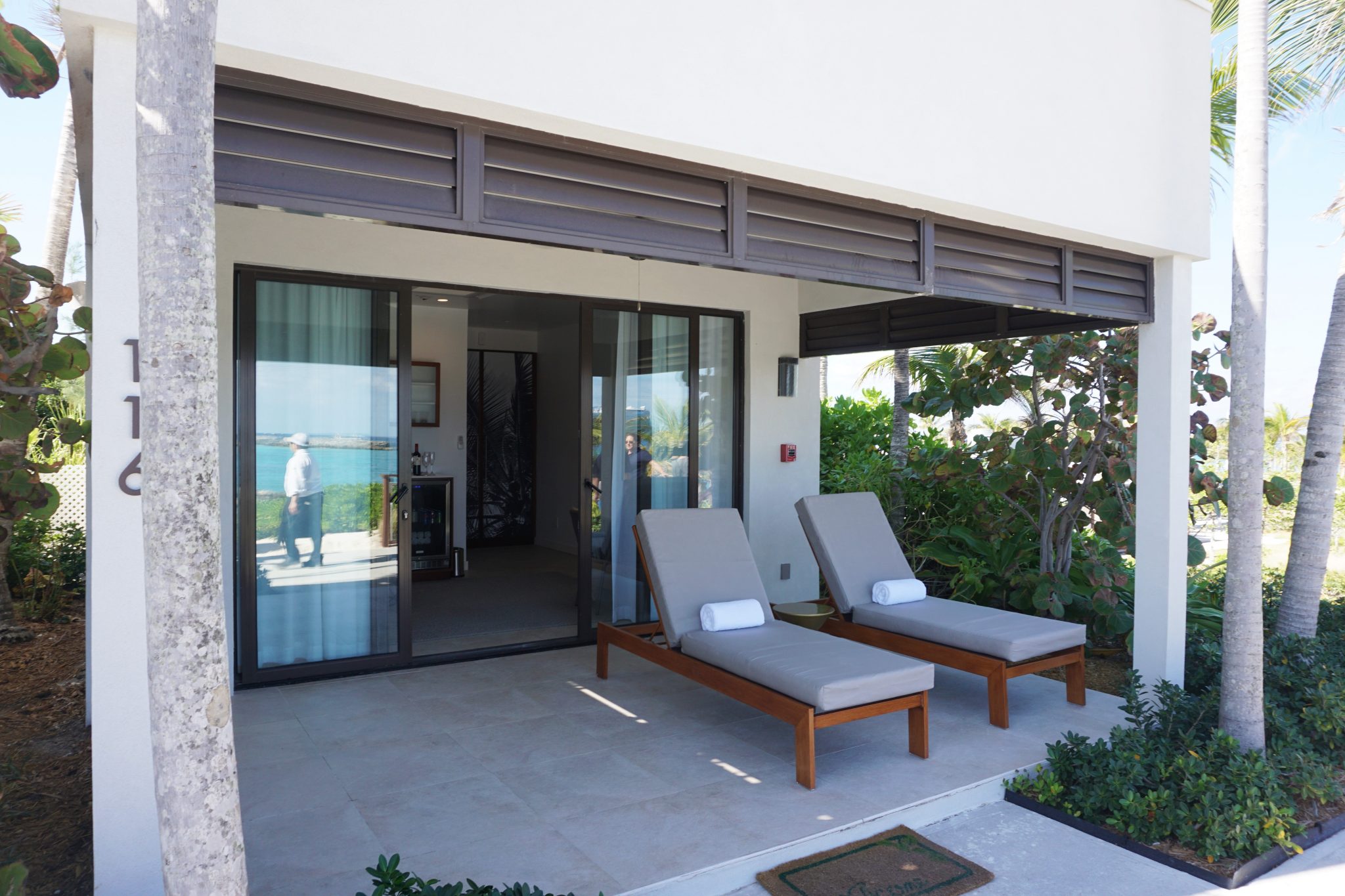 Comments
Have you visited Norwegian Cruise Line's private island, Great Stirrup Cay, recently? What is your favorite thing to do in this Bahamas port of call? Drop us an anchor below to share your favorite activities on the newly updated island.