If you are looking for the Celebrity Eclipse Restaurant menus, then you have come to the right place. These menus are from a recent 10-day cruise. We have links to each menu, which are loaded as JPG photo files. Feel free to browse or download them to help with your cruise planning. We just ask that if you do share these photos that you credit Eat Sleep Cruise as the source.
Celebrity Eclipse Restaurant Guide and Menus
Complimentary Restaurants
Main Dining Room
Moonlight Sonata is the Main Dining Room on Celebrity Eclipse and is located on Decks 3 and 4. Moonlight Sonata is open for breakfast each morning from around 730am-9am, lunch on sea days from around 12pm-130pm, and dinner every evening. For dinner, you can choose either the early seating or the late seating, or if you prefer something a bit more flexible, Celebrity offers select dining. Regardless of which option you choose, there is a different menu each night of the cruise. The menu features the same classic entrees every night in addition to featured entrees that change nightly.
If you are staying in an Aqua Class cabin, you will also have access to Blu for breakfast and dinner. Suite guests may dine at Blu as well but also have their own private restaurant, Luminae. Luminae is open for breakfast, lunch, and dinner.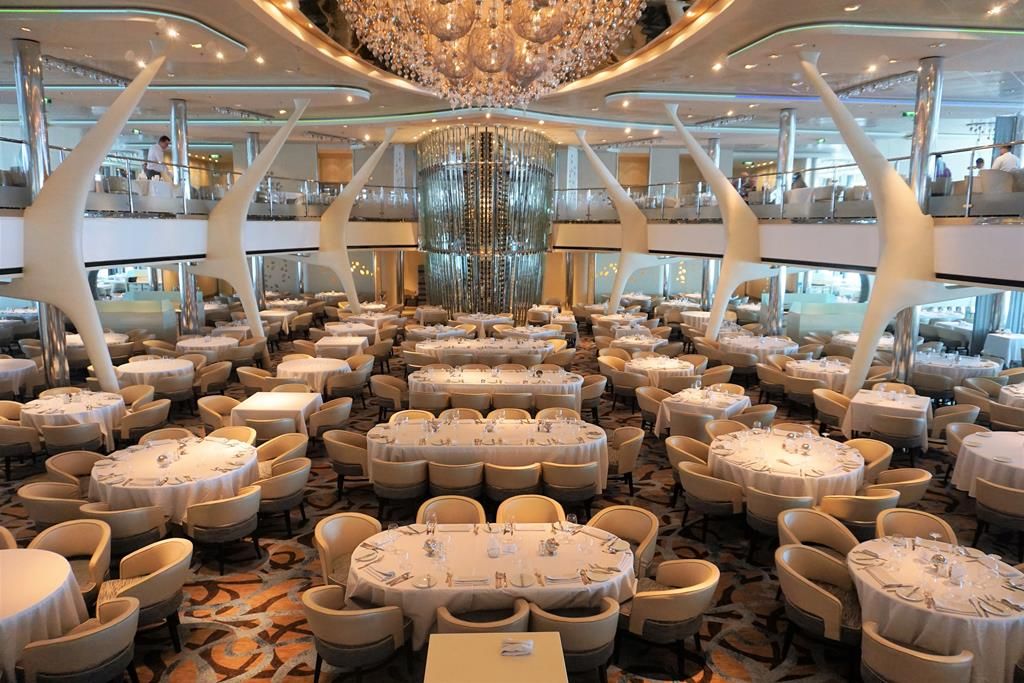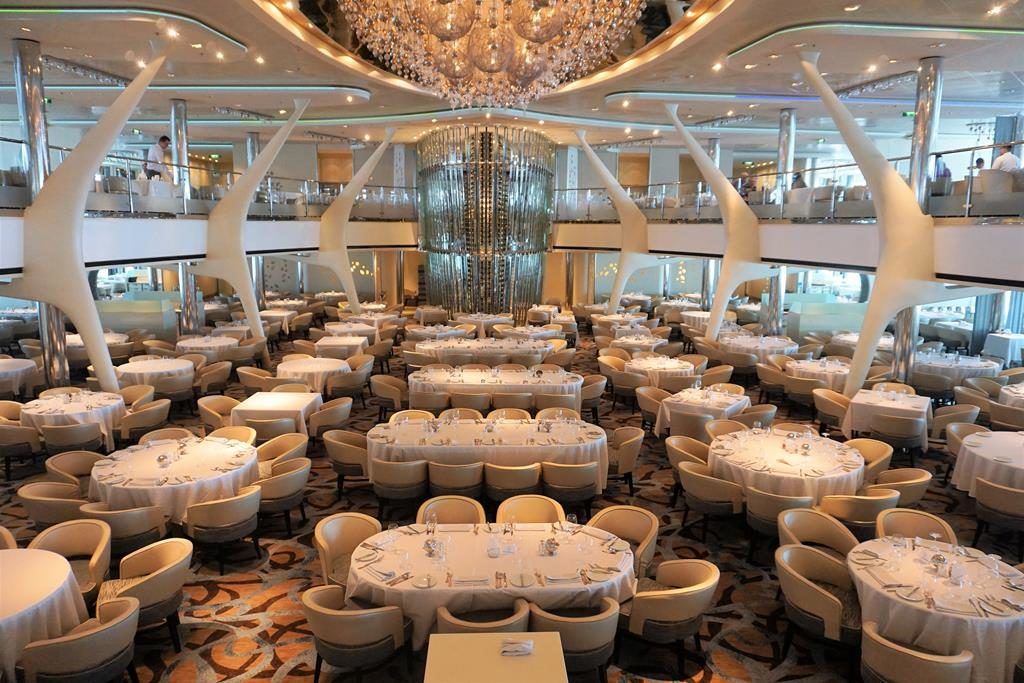 Menu: Breakfast | Lunch 1 | Lunch 2 | Lunch 3 | Dinner 1 | Dinner 2 | Dinner 3 | Dinner 4 | Dinner 5 | Dinner 6 | Dinner 7 | Dinner 8 | Dinner 9 | Dinner 10
AquaSpa Cafe
Located on Deck 12 in the Solarium, the Spa Cafe serves up healthy options as an alternative to the buffet for breakfast and lunch. The Spa Cafe is open for breakfast approximately 7am-10am and lunch from 12pm-2pm. Featuring small plates and gourmet smoothies, this is the perfect spot to grab a quick bite to eat while relaxing on a sea day.
Oceanview Cafe
The Oceanview Cafe is your typical cruise ship buffet located on Deck 14 aft. Serving breakfast 7am-11am (with some early riser options starting at 630am), lunch 12pm-3pm, snacks 330pm-5pm, dinner 5pm-9pm, and late night snacks 10pm-1am, you will never go hungry on Celebrity Eclipse. This casual dining spot offers traditional favorites as well as cuisine from around the world with a menu that varies.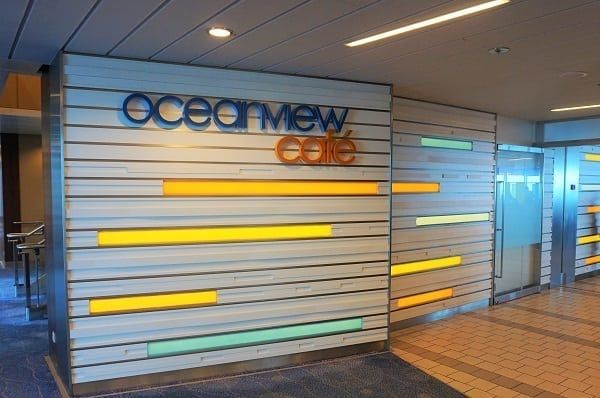 Mast Grill
This outdoor, casual restaurant is the perfect spot to grab some lunch or a midday snack while lounging poolside. Serving up burgers and fries as well as other grill favorites, the Mast Grill is open daily 1130am-6pm, weather permitting.
Cafe al Bacio
This coffee house located on Deck 5 of Celebrity Eclipse is the perfect spot to grab a latte (up-charge applies) and a sweet treat any time of day. Open from 6:30am to midnight, you can relax, get lost in a good book, or people watch at Cafe al Bacio whenever you want. All pastries are complimentary and change throughout the day. Here are a few examples of the delicious treats we found on one of our numerous stops at the cafe. You can also see the complete beverage menu in our Celebrity Eclipse Bar Guide with Menus.
Specialty Dining on Celebrity Eclipse
Tuscan Grille
Celebrity Cruises' signature Italian restaurant, Tuscan Grille, offers Italian favorites in a rustic yet sophisticated atmosphere. Open nightly for dinner, Tuscan Grill will cost you $45 per person to indulge on tasty appetizers, entrees, and desserts. Don't forget to try the house-made limoncello.
Menu: Dinner Menu | Dessert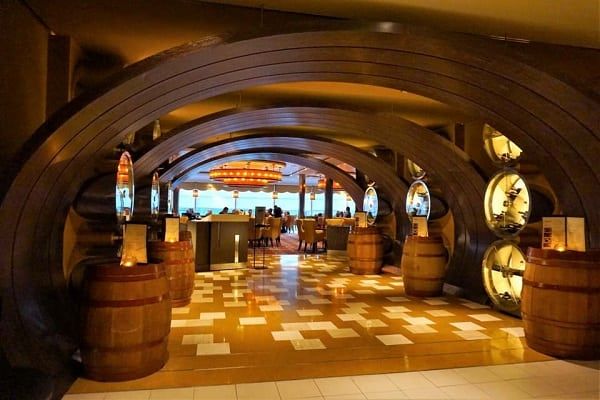 Murano
For a bit more upscale experience, Celebrity cruisers will want to try Murano. For an up-charge of $50 per person, you can savor classic French cuisine in an elegant atmosphere. With a bit of modern luxury, like tableside lobster presentation, you will feel like a celebrity while dining at Murano. For an even more exclusive offering, you can also try the Chef's Table at select times and evenings. Inquire onboard for your sailing.
Menu: Dinner Menu | Chef's Table 
Qsine
This one of a kind restaurant on Celebrity Eclipse is open nightly for dinner. Serving global cuisine in a tapas-style fashion, this restaurant costs $45 per person. Peruse the iPad menus then order up as many selections as you desire. Qsine is the perfect spot to dine with a group of friends, so you can order several options for the table to sample. Let's just say that you won't leave hungry! Learn more about the tempting offerings when you dive into our Qsine Restaurant Review.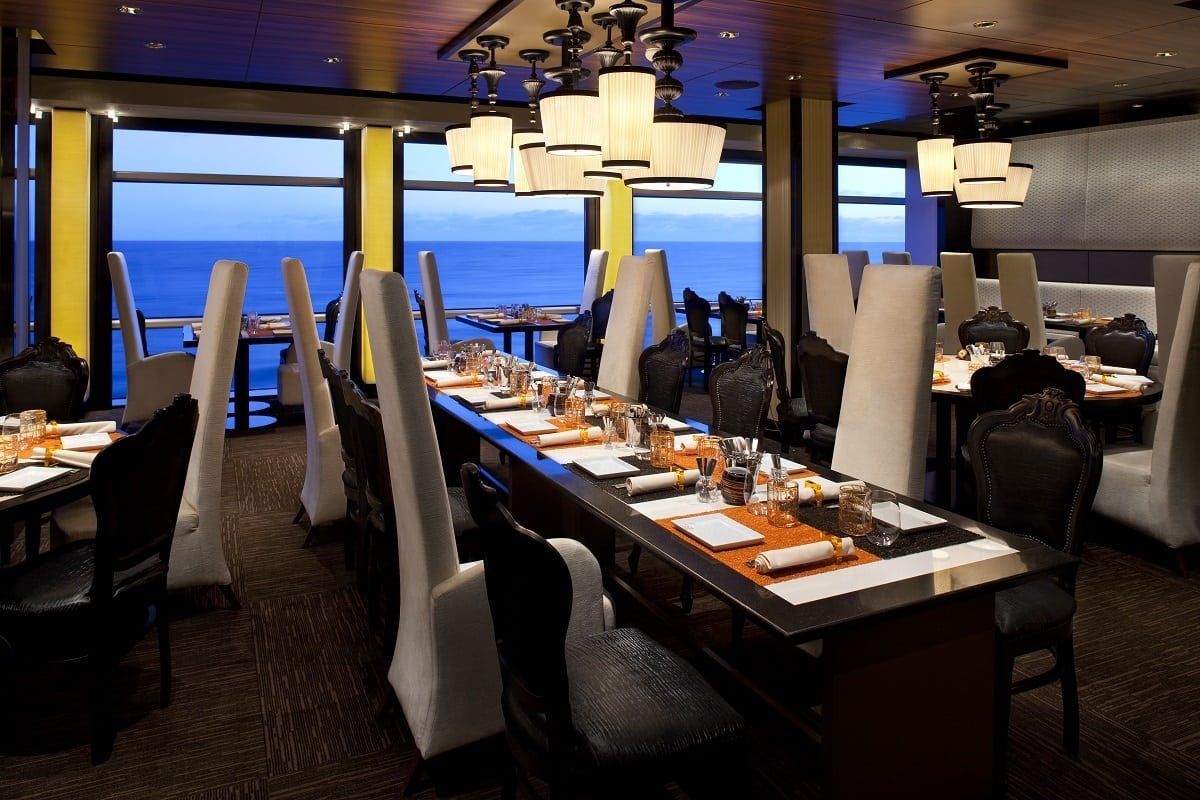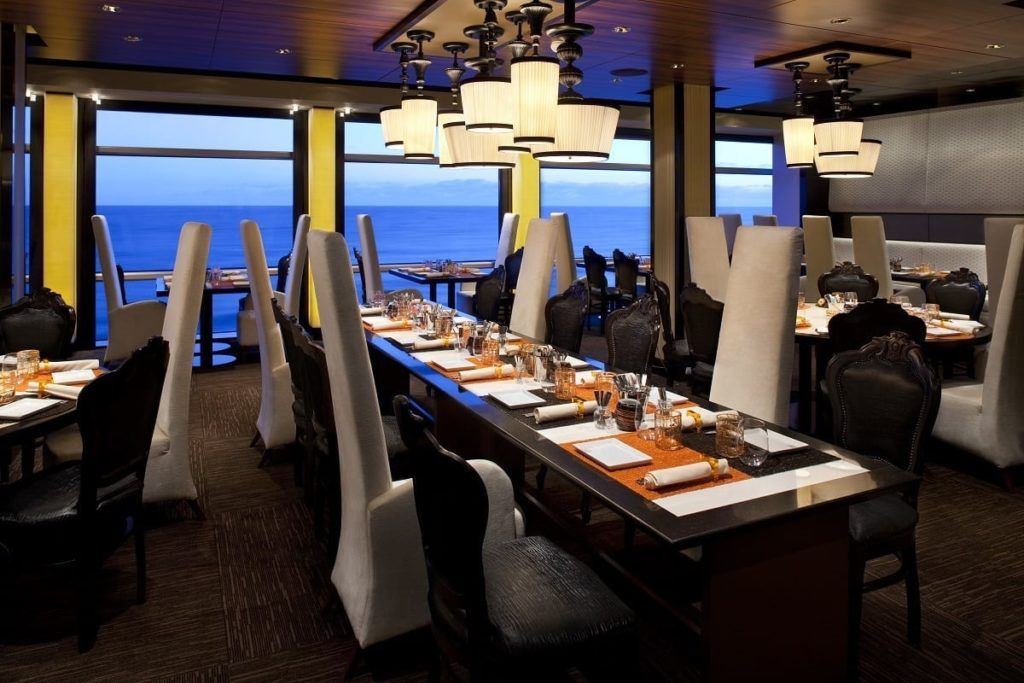 Sushi on Five
Sushi on Five serves up sushi and other Japanese specialties nightly for dinner and on sea days for lunch for an up-charge of $20. The $20 will be applied as a credit to the food portion of the bill. If you order more than this amount, you will be charged the a la carte prices for the remaining items.
Gelateria
The name says it all. This is your go-to gelato location on Celebrity Eclipse. Featuring many mouthwatering flavors and even waffle cones, you won't make it all cruise without stopping here at least once. If you are a Captain's Club member, you are entitled to a free scoop of gelato. How can you say no to that?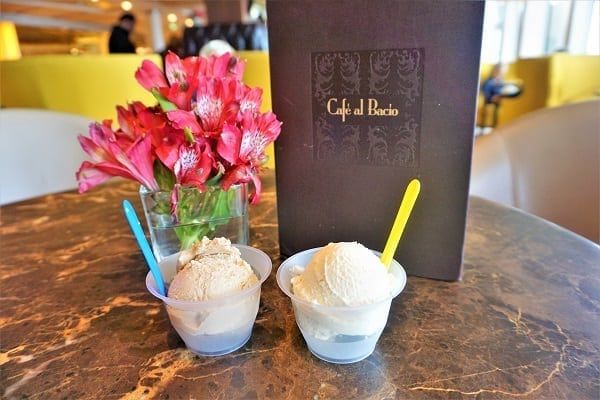 Comments
Have you sailed on a Solstice-class ship? What is your favorite Celebrity Eclipse restaurant? Drop us an anchor below to share your dining experiences on Celebrity Cruises.