No one likes when a cruise is about to end. The dreaded last morning of your cruise is probably the worst day of your vacation, but unfortunately, you will need to leave the ship at some point. Don't let this disembarkation process make matters worse on this already sour occasion. Here are our 7 tips for a stress free cruise disembarkation.

7 Tips for a Stress Free Cruise Disembarkation
Unpack When You First Arrive Onboard
This might sound counter intuitive, but one way to make ending your cruise easier is to start off on the right foot. Unpacking and organizing at the beginning of the voyage will set you up for success. Whether you cruise with just a carry-on or two suitcases each, take some time on embarkation day to put things away in your cabin. A little organization will make packing at the end of your cruise more efficient and hassle free.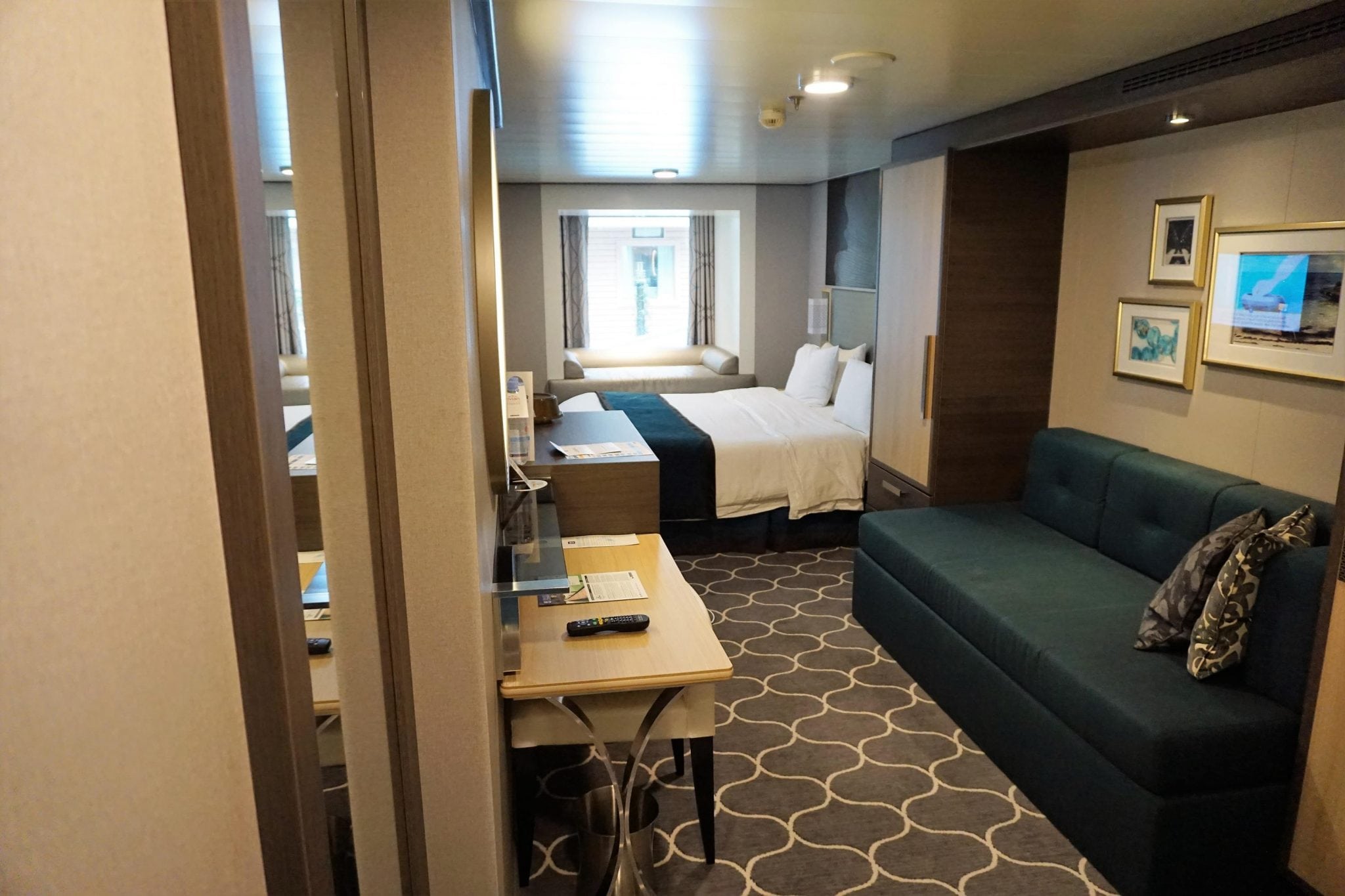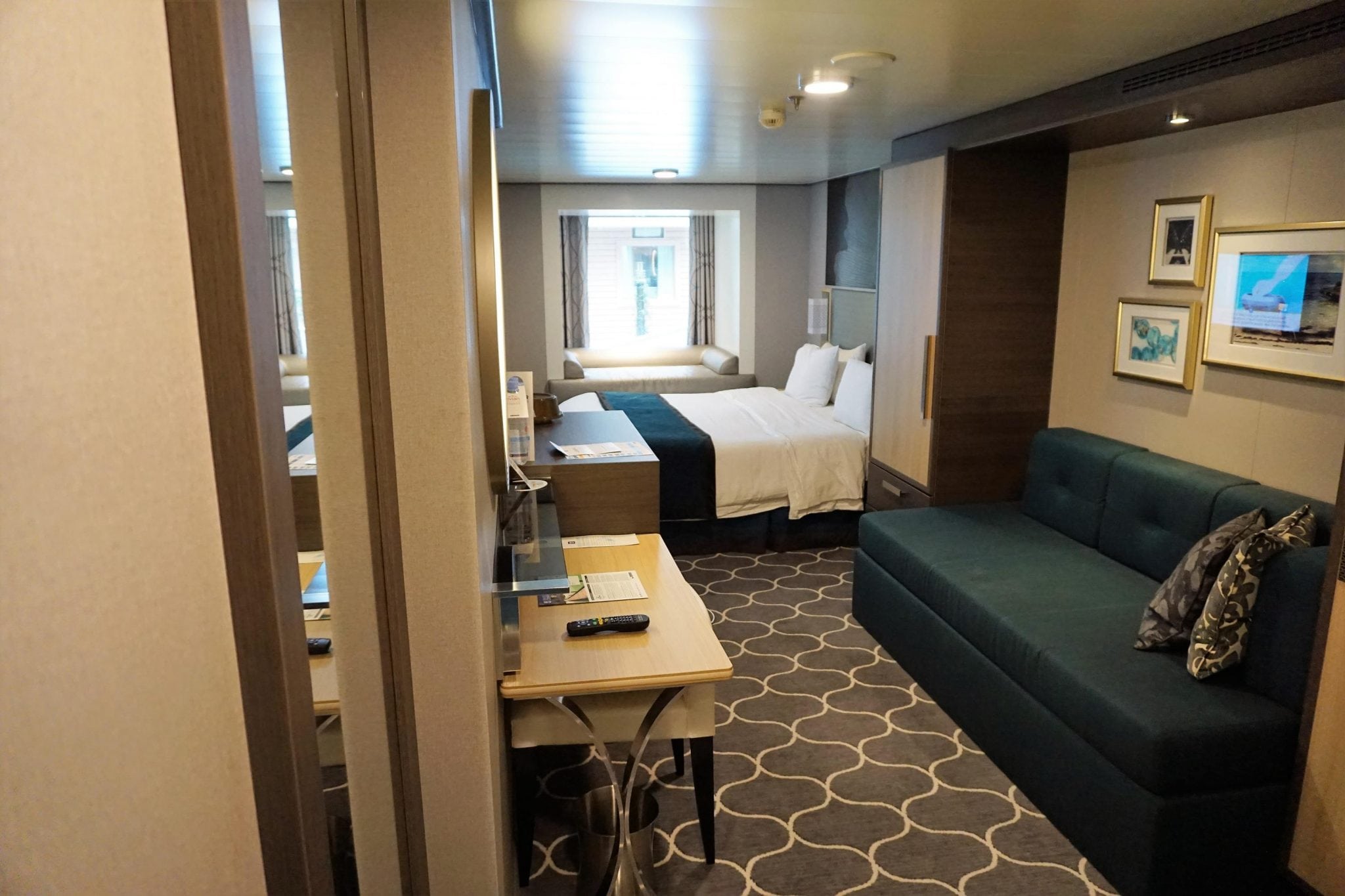 Repack Your Bags Over the Week
Another time saver is to start repacking your bags over the course of the week. We repack items after using them, especially dirty clothes, in one of our suitcases. Many cruisers also swear by using packing cubes to help organize clothes during packing and repacking. Take some time each evening to put away items that you no longer need. Waiting until the last night of the cruise is a recipe for headaches, arguments, and inevitably leaving something behind in the cabin.
Use the Self-Checkout Option
Most cruise lines offer capable cruisers the ability to walk off the ship first. This "self-checkout" option means you will have to be able to carry your luggage off the ship. We always do self-checkout, and it is usually a huge time saver. On many occasions, we have literally walked right off the ship and been on our way to the airport in less than 30 minutes. If you do elect self-checkout, we suggest leaving as early as possible. This will ensure the shortest lines.
Complete All Required Paperwork Ahead of Time
Currently, the U.S. Customs process is being revamped. It appears that in most ports, cruisers no longer have to complete the U.S. Customs declaration form unless they are returning with more than $800 of merchandise. Either way, make sure to complete all the paperwork the night before. Several ports also offer the option to use the Mobile Passport Control app. This smartphone app is essentially a digital version of the Customs form, but it streamlines the process. The app must be completed the morning of disembarkation, but you can easily do it in a few minutes before leaving your cabin.

Avoid the Buffet for Breakfast
Many cruise lines still offer room service continental breakfast for free or have cafe-type options for some quick grab and go breakfast treats. Either way, save yourself some time and aggravation on the morning of disembarkation and skip the buffet. Inevitably, there will be long lines and little to no seating at the buffet as everyone on the ship is trying to get one last meal before heading home. Stay ahead of the crowds by grabbing a quick snack and making your way to the gangway to disembark.

Opt for Private Transportation
Avoid the buses and shared vans on the morning of disembarkation. Instead, arrange for private car transportation. You do no need to pay an arm and leg for this service. In fact, share ride services like Uber and Lyft are "private" options for a very affordable price. Lately, we have been able to secure a ride within 5 minutes of leaving the Customs area. This ensures that we are not waiting on others passengers to fill up a bus or van.
Schedule Your Departing Flight at a Reasonable Time
Delays can happen during disembarkation, so be smart when planning return travel. There is nothing worse than waiting in line on the ship and hearing the people next to you say that they have a flight to catch in an hour. We don't like waiting at the airport either, but we most certainly would prefer waiting in the airport with WiFi and Starbucks, than having the headache of trying to reschedule a missed flight.


No one wants vacation to end, but do not add undue headaches and stress to your disembarkation by not planning ahead. With our 7 helpful tips, your cruise disembarkation will be efficient and carefree. This will give you more time to begin planning your next cruise vacation!
Comments
Do you agree with our tips for a stress free cruise disembarkation? How do you make this inevitable process more efficient? Drop us an anchor below to share your helpful hints.