Antigua, located in the West Indies, is the main island of the country Antigua and Barbuda. It is approximately 14 miles long by 11 miles wide and is primarily English-speaking. Its capital of St. John, located in the northwest region of the island, is a popular cruise ship destination in the Southern Caribbean. If your next cruise is stopping in Antigua, you will want to check out our list of the Best Things to do in Antigua on a Cruise so you can make the most of your time at this port of call.
Best Things to Do in Antigua on a Cruise
Visit Stingray City
A trip to Antigua would not be complete without swimming with stingrays. The village of Seatons is a short ride from the cruise pier and the base camp of Antigua's Stingray City. After a safety briefing, you will be provided with snorkel equipment and will embark on a boat ride to Barge Reef where you will be able to interact with these friendly Southern Stingrays that are native to this area.

Here, you will have time to pet or even feed these creatures while also enjoying the beautiful coral reef. This tour is great for cruisers of all ages. Those who cannot swim or would prefer to stay in shallow waters can wade around the 3 foot deep area while playing with the stingrays, and those who want to be a bit more adventurous can snorkel in the 8 foot deep area. Either way, Stingray City Antigua definitely makes a great cruise excursion.

Be Adventurous on a Cruise around the Island
While visiting Antigua, let loose and book an excursion with Adventure Antigua. This company offers two popular tours that will allow you to explore some of the natural wonders of the island that are only accessible by boat.
The popular Eco Tour focuses on the history and ecology of the area, allowing you to experience the flora and fauna, walk a nature trail, snorkel, and marvel at Hell's Gate while taking a dip in the natural jacuzzi.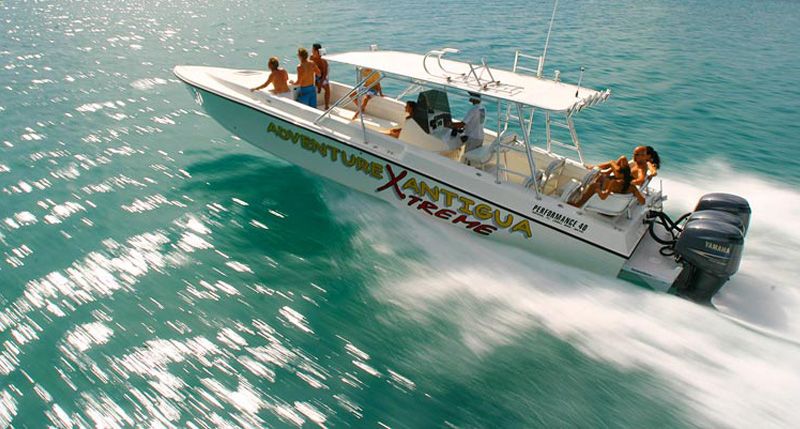 If you really want to be extreme, then book the Xtreme Circumnav tour. With this excursion, you will jet off by speed boat to explore the island making 5 stops during the 50 mile loop, including Stingray City, Green Island, Nelson's Dockyard, the Pillars of Hercules for snorkeling, and Rendezvous Bay.
Take Flight in a Helicopter
Both cruise lines and private tour companies offer helicopter excursions around Antigua. With a helicopter tour of the island, you will be surrounded by dramatic views of the crystal clear waters, historic sites including English Harbour and Shirley's Heights Lookout, and the beautiful beaches and coastline. Most of these tours include 20-30 minutes of flight time.
One of the most popular helicopter tours in Antigua is a trip to the nearby island of Montserrat. The Soufriere Hills Volcano located on the island rises 3,000 feet above sea level and had been dormant for many years until it rumbled to life again in 1995. With subsequent eruptions destroying large areas of the island, they have been deemed an "exclusion zone" and are off limits to habitation and ground transportation. So, the best way to see this volcano is by helicopter of course.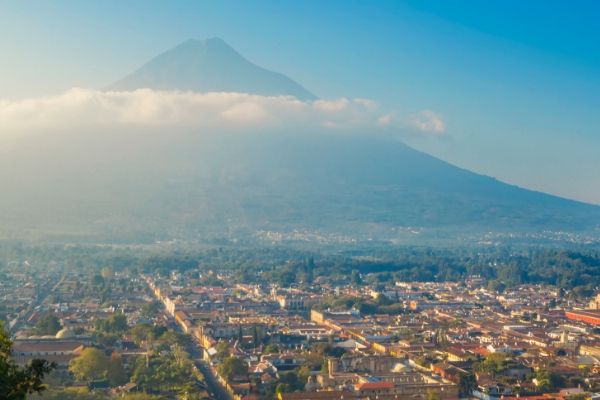 During this 45-50 minute flight, you will also get to see Montserrat's former capital, Plymouth, which is now buried under as much as 40 feet of ash, and the abandoned W.H. Bramble Airport that was destroyed by an eruption in 1997.

Make it a Beach Day
On an island that boasts 365 beaches, one for every day of the year, a beach day has to be one of the Best Things to do in Antigua on a cruise. With so many options, how does one decide?
Valley Church Beach, a popular choice among cruisers, is located about 15 minutes from the pier. Here, you can rent chairs and umbrellas, enjoy some snacks and beverages, and take advantage of free WiFi while relaxing on this beautiful beach.
Dickenson Bay is also located a short distance from the cruise pier and has plenty of gorgeous beaches, resort hotels, restaurants, bars, and water sport activities sure to please everyone. If you want a bit more peace and quiet, try venturing a mile further south to Runaway Bay.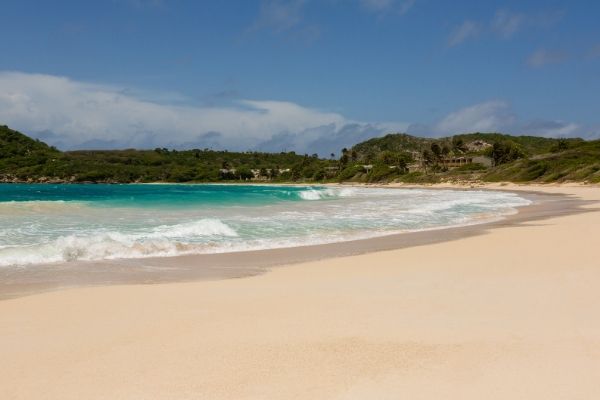 These are just a few options but other popular choices include Pigeon Point and Galleon Beach located within walking distance from Nelson's Dockyard, Rendezvous Bay, Millers Beach at Fort Bay, Turners Beach, Darkwood Beach, and Half Moon Bay. Everyone seems to have their own "favorite" beach in Antigua, so we suggest doing a bit of research on this short list to pick the one that is best suited for you.

Step Back in Time with a Land Based Island Tour
A stop in Antigua would not be complete without a visit to some of the historic sites on the island. An Antigua highlights tour will include noteable attractions and vantage points like the Dow Hill Interpretation Center, the Blockhouse, Shirley Heights, and Nelson's Dockyard.
Nelson's Dockyard is the largest of Antigua's National Parks and is still used today as a working dockyard. While visiting, be sure to check out the Dockyard Museum. Shirley Heights is a restored military lookout point and gun battery that offers amazing 360 degree vistas of the island and English Harbour.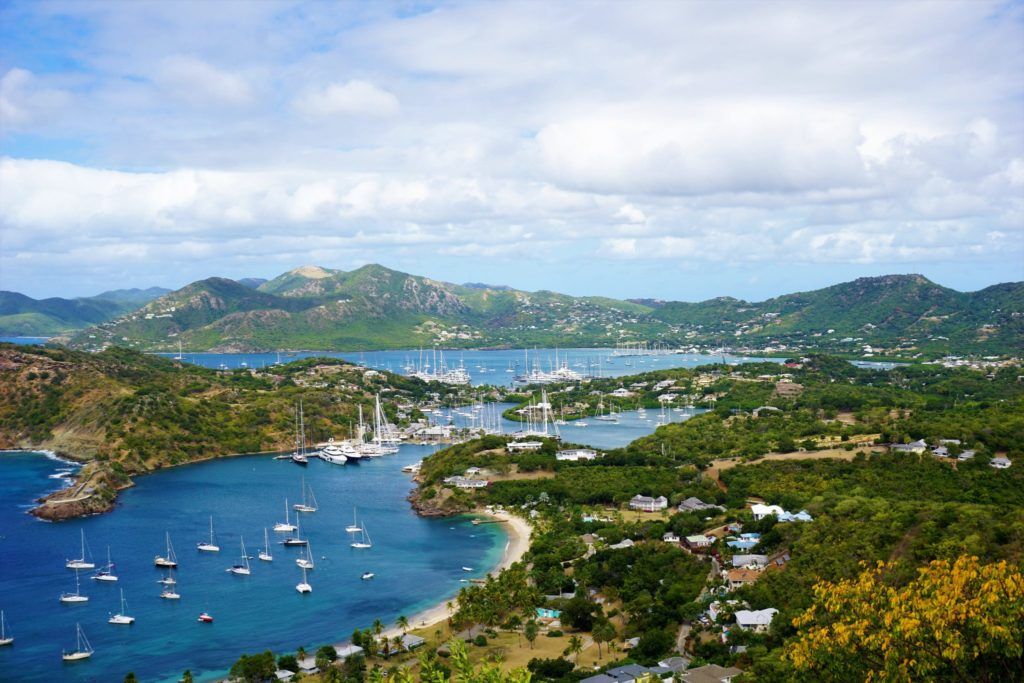 If you want to explore a bit further, head towards the east coast of Antigua to experience Betty's Hope, the island's oldest sugar mill plantation. While there, you will be able to capture some great photos of the historic remnants including 2 stone sugar mills.
Devil's Bridge is also located on the east side of the island. Folklore claims that this "bridge" got its name because many slaves committed suicide here and the devil claimed their souls. This natural rock formation is a popular tourist attraction, but be aware that the limestone rock is slippery and the waters are very rough, so walking onto the bridge is at your own risk.
Comments
Have you visited Antigua on a cruise? What are your best things to do while on this lovely island? Drop us an anchor below to let us know your favorite cruise excursions.