Are you taking a cruise to Alaska? If so, then you probably already know that there is so much to do and see at every port of call. Regardless of where you are stopping on your Alaskan cruise, you will have a long list of Alaska cruise excursions to consider. From the natural landscapes, to the wildlife, to the adventure, there is certainly something for everyone. So, grab you camera and binoculars, and get ready for an amazing journey. To help with your planning, we have picked our top 5 Alaska Cruise Excursions.
Top 5 Alaska Cruise Excursions
A Walk on Mendenhall Glacier in Juneau, Alaska
The capital city of Juneau is located on the northern edge of the Inside Passage and is the third largest city in the state. Although it is not directly accessed by road, Juneau is a major tourist destination and a favorite cruise ship port of call. This city is known for its whale watching tours, salmon bakes, and glaciers to name a few.
In our mind, you can't full appreciate Juneau without experiencing the Mendenhall Glacier. There are several ways to visit this icefield, but nothing compares to a helicopter ride and guided walk on the glacier.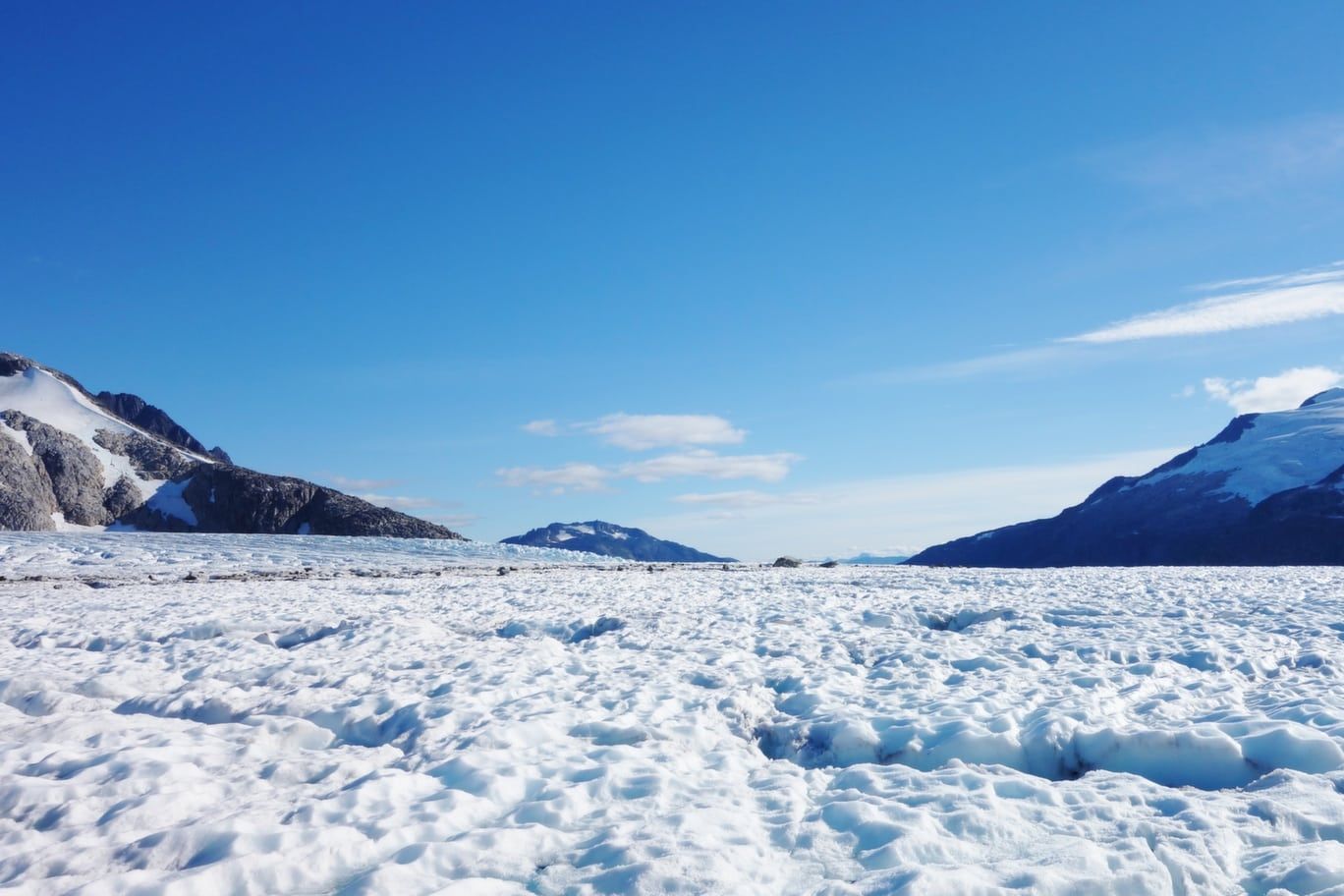 During our 2014 cruise to Alaska, we had the pleasure of taking a helicopter tour with Temesco. Albeit a little pricey, we would definitely recommend this excursion to anyone. The aerial views are amazing and walking on a glacier is just priceless! During our return trip to Juneau a few years later, we opted to stay on land and visit the Mendenhall Glacier Visitor Center.
Related Post: Top Things to Do in Juneau, Alaska on a Cruise
Float Plane Tour in Ketchikan, Alaska
Known as the "Salmon Capital of the World", Ketchikan, Alaska, is the southernmost city in Alaska and another popular cruise ship destination. Ketchikan is home to the world's largest collection of standing totem poles, the Misty Fjords National Monument, and plenty of RAIN.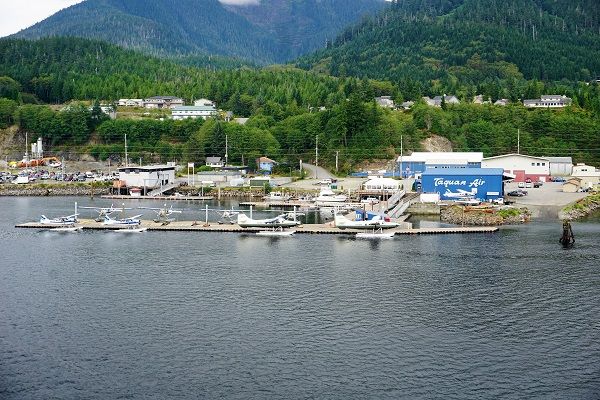 During our first visit to Alaska, we opted for a more low-key and low-cost excursion, a Ketchikan Highlights and Totem Pole Park excursion including a lumberjack show and a visit to Potlach Totem Park.
However, the best way to see the Misty Fjords National Monument is by floatplane, so an excursion with Taquan Air was on the top of our list for our return trip in 2018. The Misty Fjords National Monument is approximately 2.4 million square acres of forest, lakes, and passageways. The impressive 3,000-foot tall granite walls of this protected area have been carved out by melting glacial ice over tens of millions of years. The result is awe-inspiring ledges and deep "canals" of fresh sea water of which you will get a bird's eye view.
Related Post: Top Things to Do in Ketchikan, Alaska on a Cruise
White Pass and Yukon Route Railroad in Skagway, Alaska
Skagway is another popular cruise ship port of call when you head way up north to Alaska. This historic town was made famous by the 1898 gold rush, which lead to the discovery of about $30 million worth of gold. Now, Skagway is largely supported by tourism with much of its population being seasonal.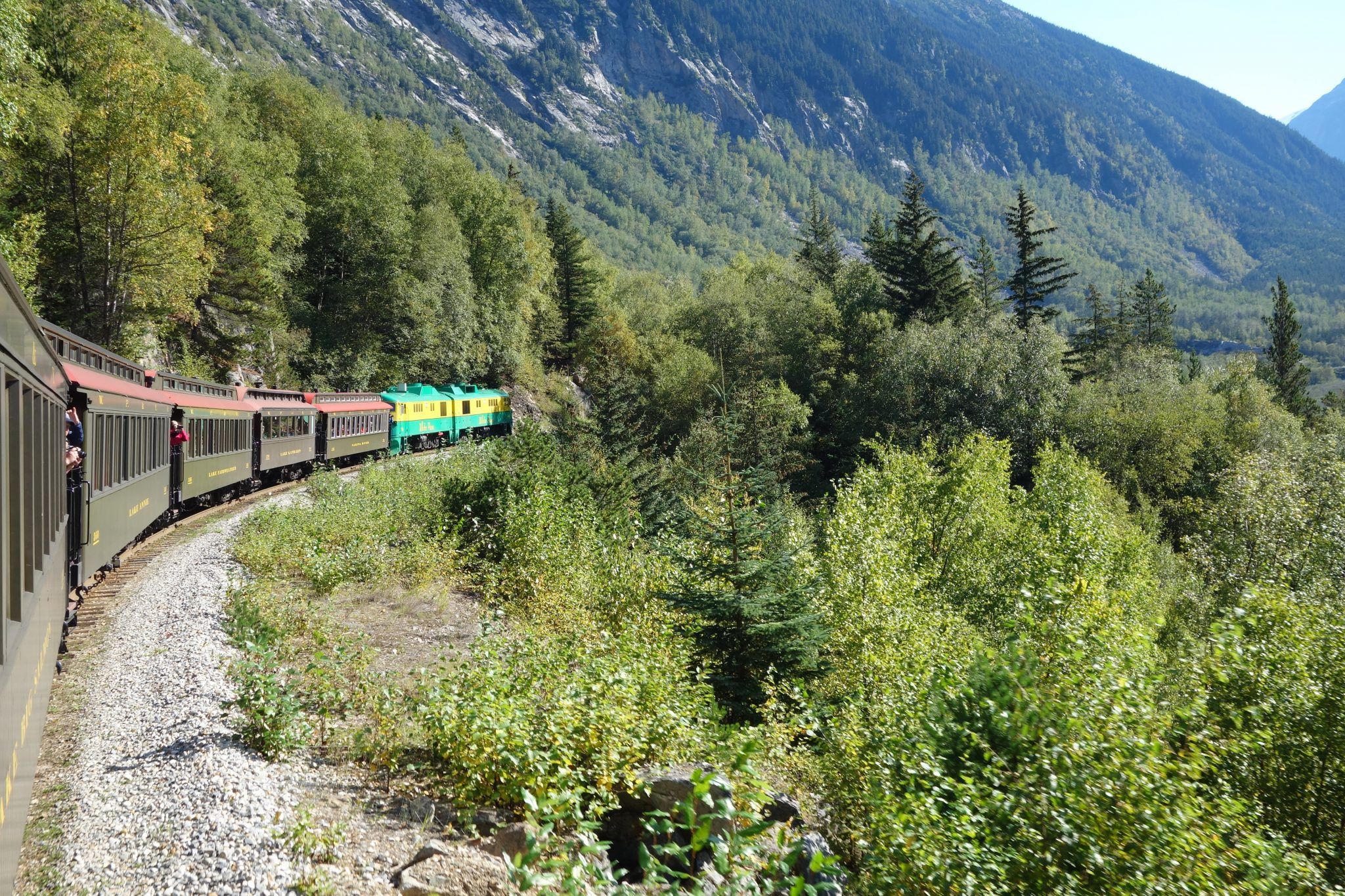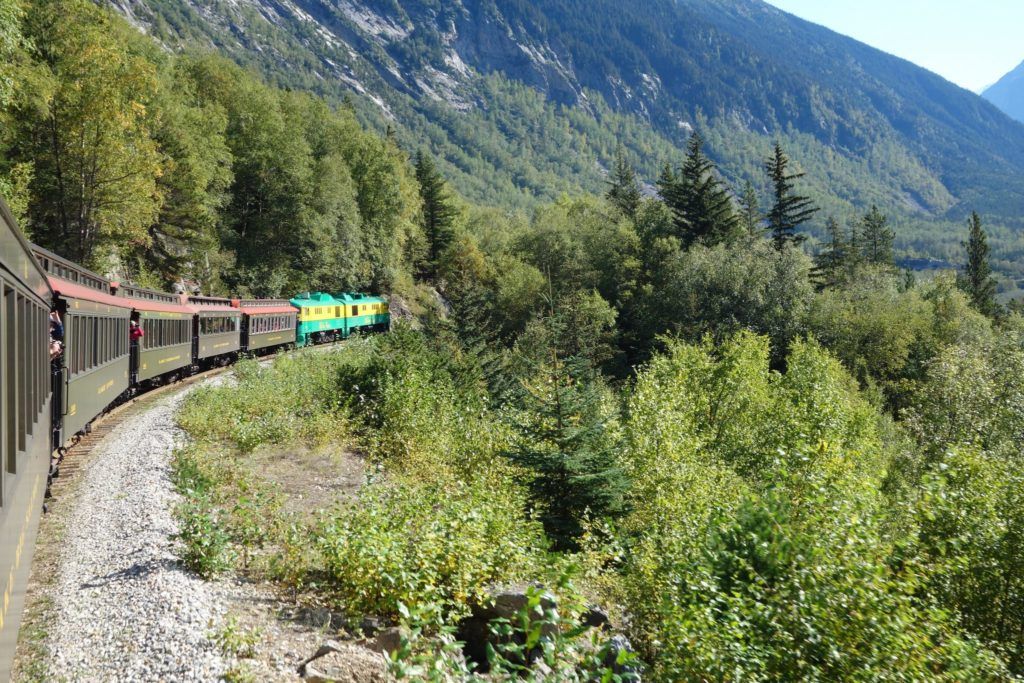 Given the town's rich history and magnificent landscapes, a ride on the White Pass Railway is routinely rated as the most popular excursion in Alaska. The 28 mile ride on this narrow gauge railway between Skagway, Alaska and Fraser, B.C. is sure to provide you with a historical narrative, scenic views, and breathtaking photo opportunities. You will get to see portions of the original Trail of '98, among other notable sites. We completed this tour during our first visit to Skagway and are glad we did.
Related Post: Top Things to Do in Skagway, Alaska on a Cruise
Wildlife Tours
Located just south of Skagway, Haines is nicknamed the "Valley of Eagles". Though this town is a less frequented cruise ship destination, it can be accessed by a short 45 minute ferry ride from Skagway. The Chilkat Bald Eagle Preserve was founded by the State of Alaska in 1982 to protect the world's largest concentration of bald eagles and their critical habitat. Thousands of eagles travel here to feed on the salmon.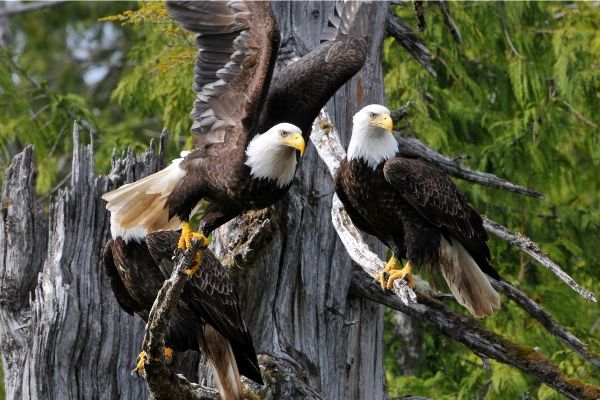 Sitka, Alaska is situated on the western shore of Baranof Island, located on the outer coast of Alaska's Inside Passage. It is most known for its abundant wildlife year round. Sitka is only accessible by air and sea but is considered a remote location even by Alaskan standards; therefore, it is a less frequented cruise ship stop. If your cruise ship does stop here, there are several shore excursion options offering wildlife tours in Sitka Sound where you are guaranteed sightings of creatures such as sea otters, humpback whales, harbor seals, bald eagles, brown bear, and black-tailed deer.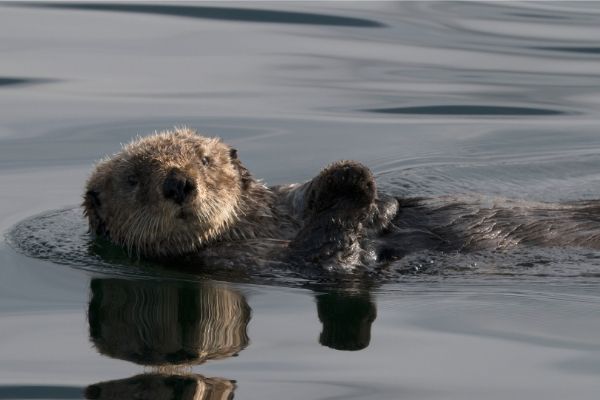 If you are not visiting Sitka, many of the other Southeastern Alaska cruise ports offer great wildlife excursions as well. Among the options are bear adventures via floatplane, whale watching expeditions, and various other wildlife safaris.
Glacier Explorer
What could be better than marveling at the glaciers from your cruise ship? How about getting up close and personal on a small vessel that is able to maneuver through the ice to provide vantage points that you could never get from the balcony of a larger ship. Many cruise lines now offer excursions that allow you to board these high speed catamarans directly from your cruise ship in Juneau.
While you are marveling at the majestic landscapes, you cruise ship will also make its way in the same direction so that you can re-board at the completion of the tour and continue along to your next port of call. This excursion is definitely on our agenda for our next visit to Alaska.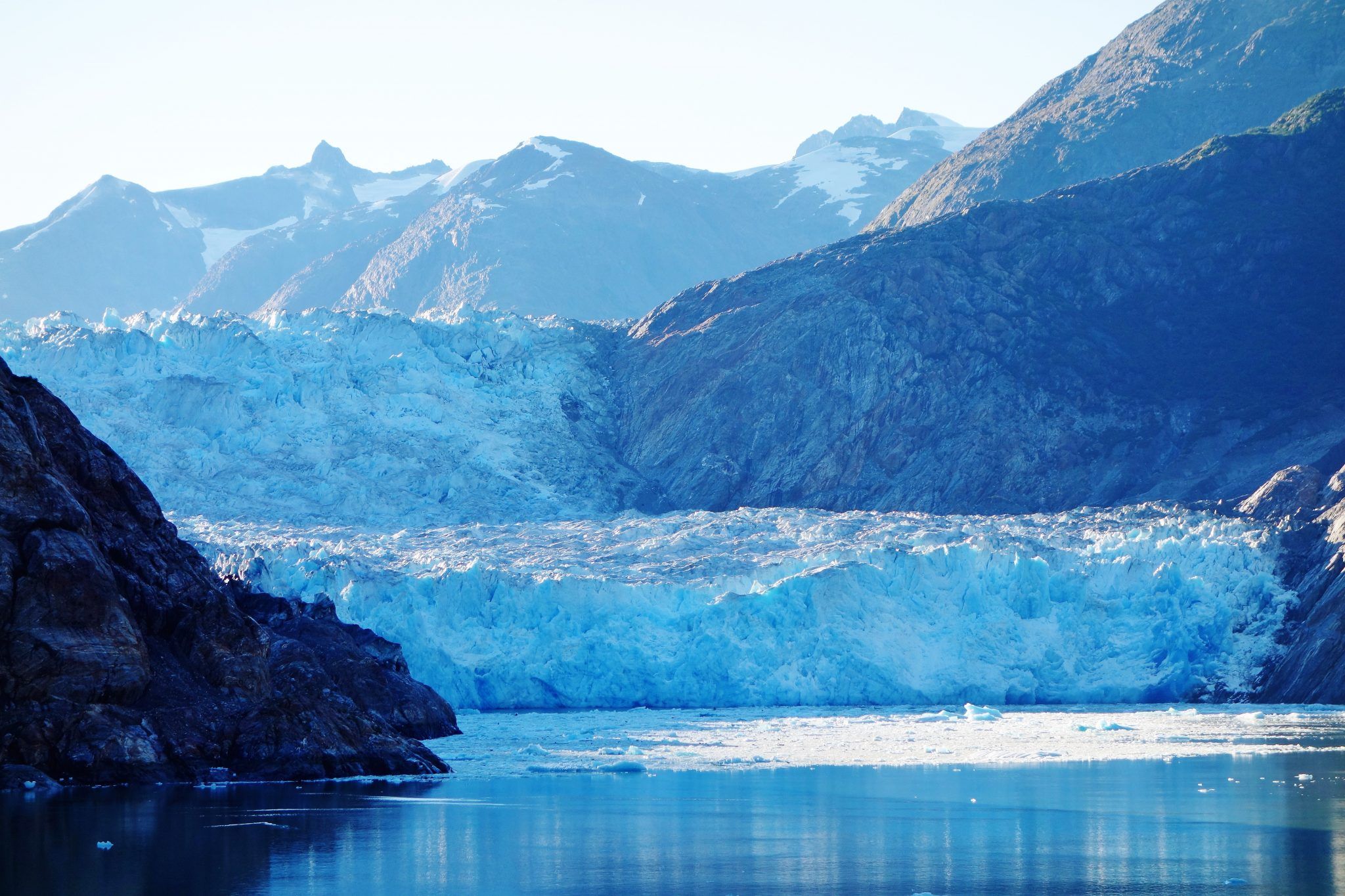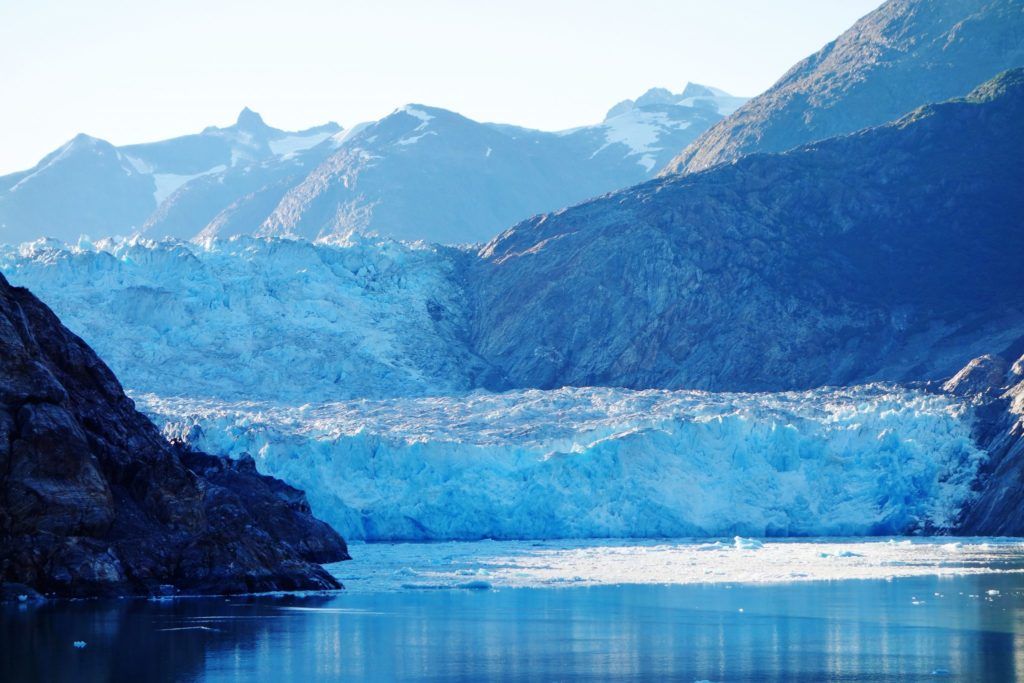 Start Planning
Now that you have read our list of the Top Alaska Cruise Excursions, what are you waiting for? Start planning your Alaska cruise vacation now, complete with these great shore excursion opportunities.
Comments
Have you visited Alaska? What was your favorite cruise excursion? Drop us an anchor below to share your Alaskan cruise experiences and favorite shore excursion options.