The use of facial coverings on a cruise has been a widely speculated topic for some time now. The debate as to whether it would be required to wear a mask once cruising resumed has raged on for the past several months. Well, we now have more solid evidence. And, all recent signs point to the fact that you will need to wear a mask once cruising resumes.
Yes, You Will Need to Wear a Mask on a Cruise
Since the cruise shutdown back in March due to the COVID-19 pandemic, cruisers from around the world have been subjected to varying public health and safety protocols back home. We have all been dealing with periods of quarantine, closures of bars and restaurants, and the use of facial coverings.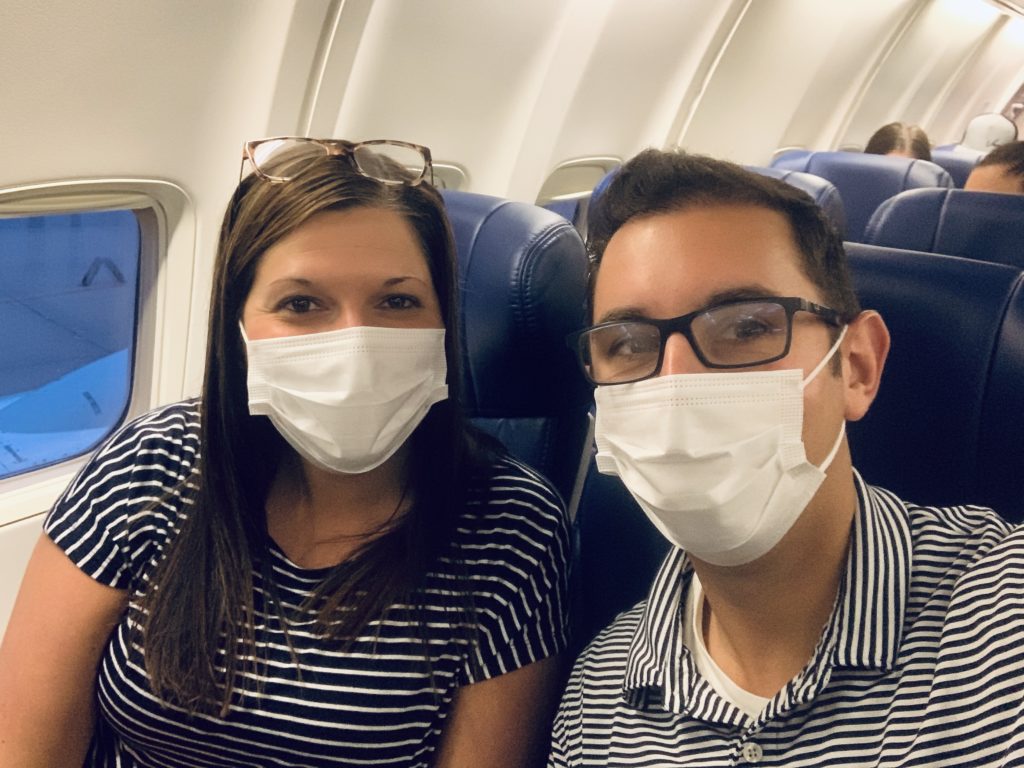 Living in the state of Massachusetts, we have had a mask requirement for some time now. However, many states, including some of the more popular cruise departures points, have not. So, this left some uncertainty as to whether it would be a requirement for cruising to resume.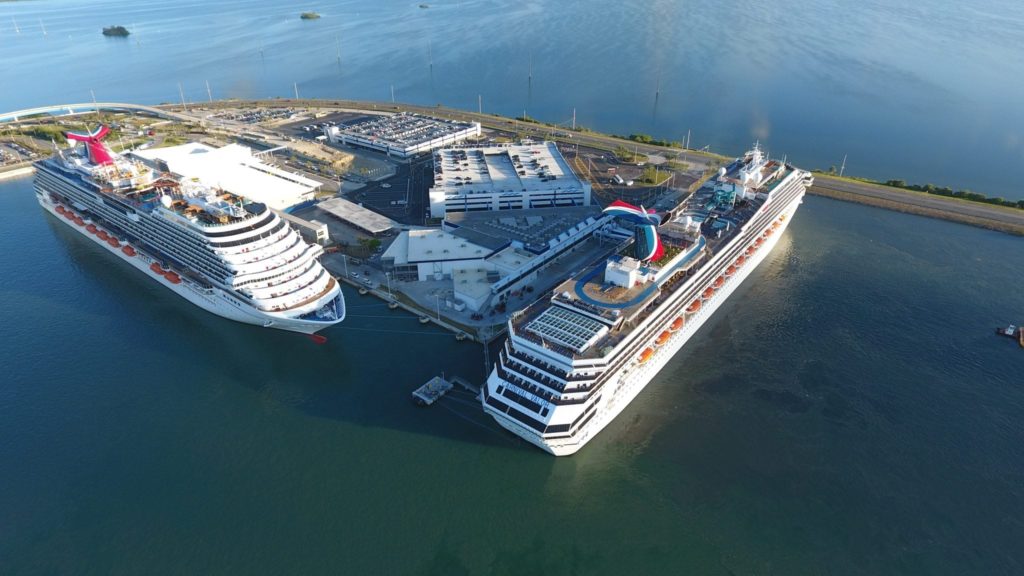 As theme parks began to open, air travel returned, and cruising resumed in other parts of the world, we began to collect clues that travelers would likely need to wear a mask on a cruise once cruising resumed in the United States.
Travel to Other Destinations Requires Masks
When theme parks like Universal Studios and Walt Disney World in Florida announced their re-opening plans, there were several health and safety requirements. Some of these requirements included reduced park capacity and physical distancing throughout the parks. Further, there would be more contactless experiences, temperature checks, and the requirement for facial coverings.
While it was only speculation at the time, we couldn't help but assume that many of these modified measures would also be included in the safe return to cruising plan.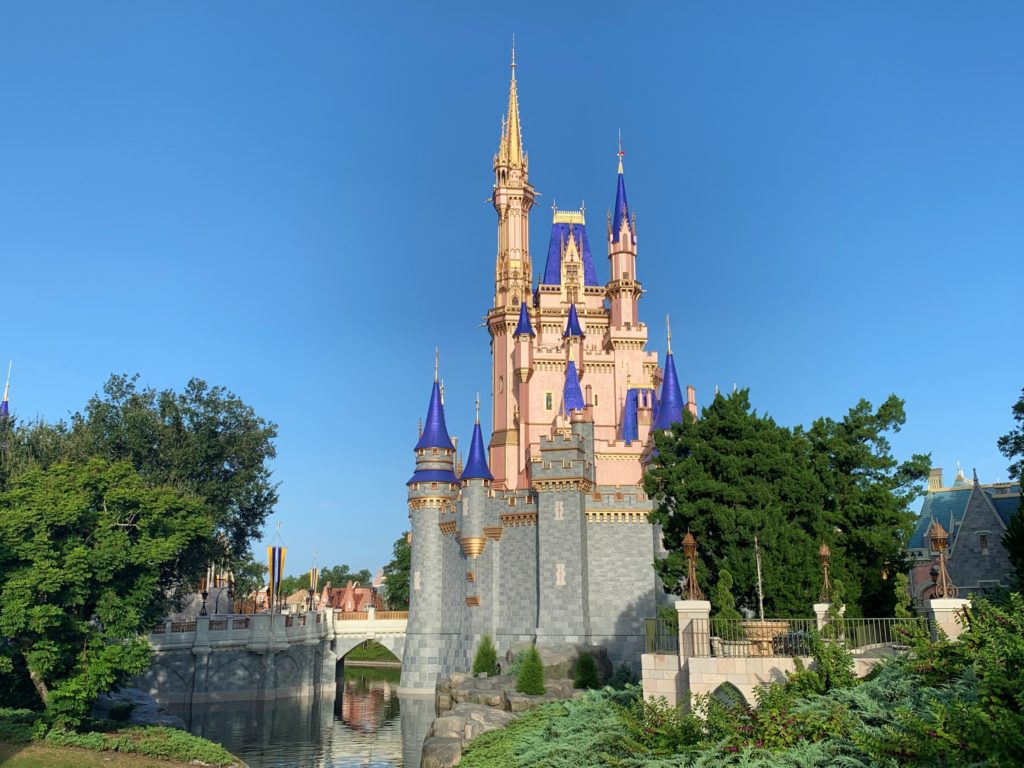 In terms of face masks, Disney outlined specific guidelines and have been strict about the enforcement of these regulations. Face masks must be secured fully over the nose and mouth. Gaiters, bandanas, and face coverings containing valves are not allowed. Face coverings must be worn on Disney property at all times. The exceptions are while eating or drinking in a stationary position or while swimming.
If we look to the airlines, they too have implemented heath and safety measures in response to the global pandemic. Some of these measures include increased sanitation protocols and temporarily eliminating middle seats. Further, there is reduced food and beverage service and the use of face masks by all passengers and crew.
Related Post: What It's Like Traveling Right Now
Cruising in Europe Requires Masks
While cruising has not resumed in the U.S. just yet, ships have started sailing in other parts of the world. Some European brands like Costa Cruises and MSC Cruises have begun cruising in limited capacity.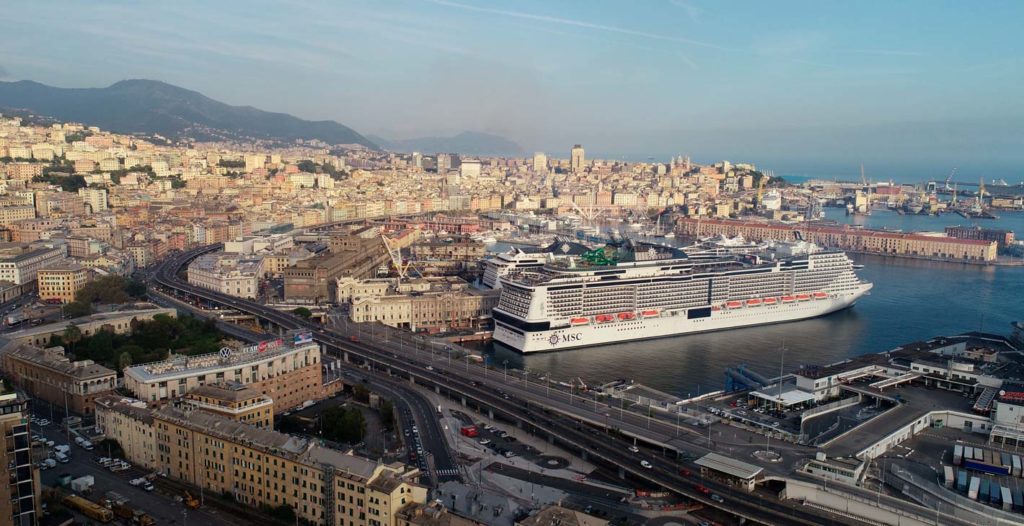 MSC Cruises released its detailed Health and Safety Protocol back in early August. This protocol was put forth to promote the resumption of cruising in the Mediterranean. Some of the measures implemented were contactless embarkation, rapid COVID-19 testing prior to boarding, reduced guest capacity, and physical distancing. MSC Cruises also stated that guests would be required to wear a face covering in all situations where physical distancing was not possible.
MSC Grandiosa now has quite a few successful sailings under its belt with these new restrictions in place. The cruise line also recently announced a re-start date for MSC Magnifica in October.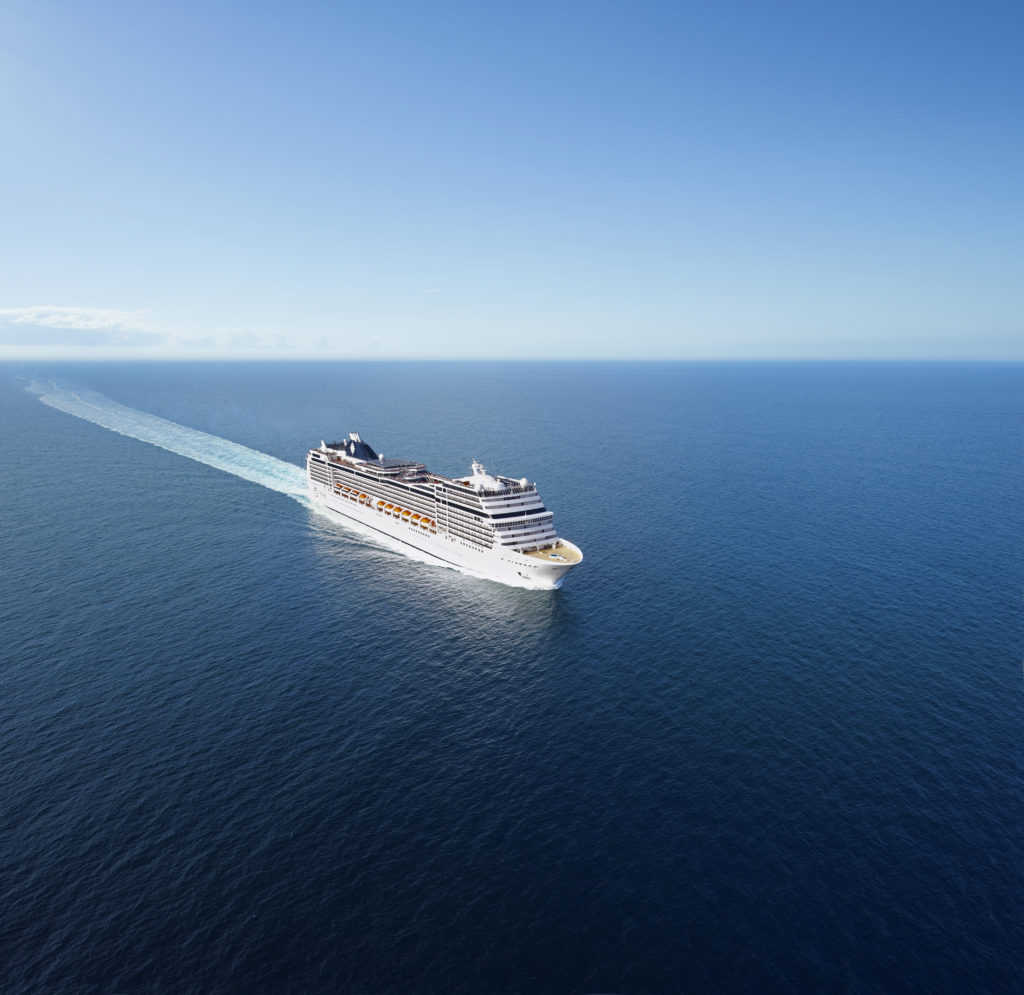 Of course, the requirement of face masks on a cruise for these European brands gave us further evidence that they would likely be required once cruising resumed in the United States.
Cruise Line Recommendations Submitted to CDC
Finally, just over a week ago, many of the major cruise lines submitted their recommendations to the CDC for the safe resumption of cruising in the United States. Leading the way was the Healthy Sail Panel.
This joint venture from Royal Caribbean Group and Norwegian Cruise Holdings submitted a 65 page report. This impressive report included 74 recommendations for improving the health and safety of guests, crew, and the locations cruise ships visit. This report included many of the same recommendations already put forth by other European brands.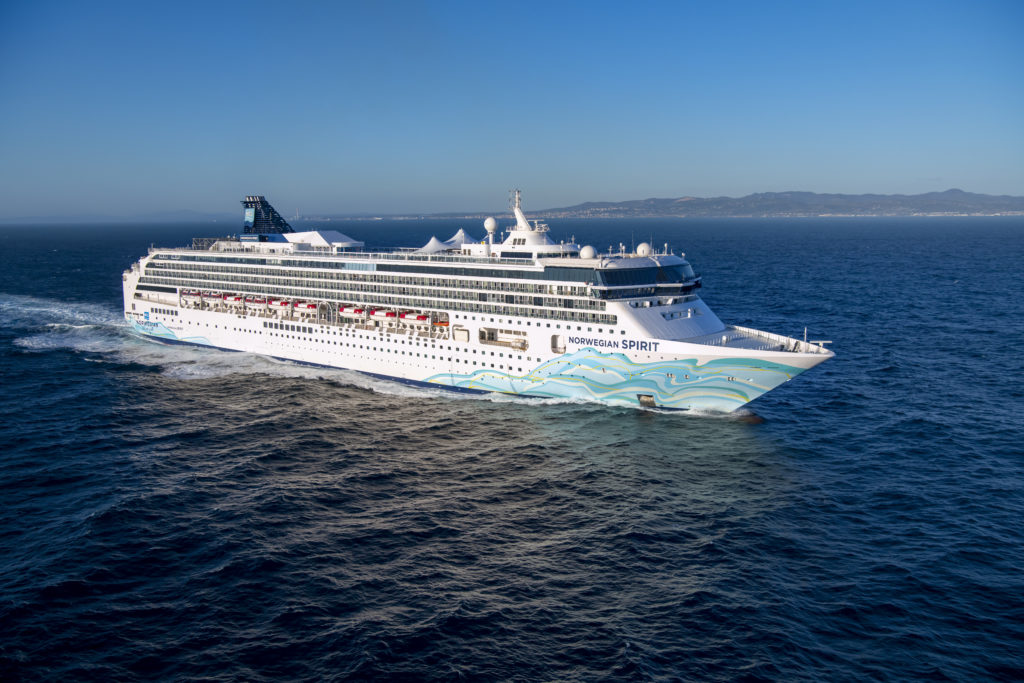 Cruise Lines International Association (CLIA) also submitted its own plan to the CDC. This plan outlined a phased start-up of cruising in the United States. The key elements of this plan included universal testing for all passengers and crew prior to embarkation and the mandatory use of face masks. Further, physical distancing, ventilation strategies, enhanced medical capabilities, and approved shore excursions were part of the plan.
While it is not official yet, there is a 99.9% probability that U.S. guests will need to wear a mask on a cruise.
The Healthy Sail Panel indicates that facial coverings should be required in any indoor, congregate setting regardless of physical distancing measures. Exceptions would be in guest cabins and eating and drinking in restaurants and bars while seated. Face coverings will not required in outdoor settings as long as physical distancing is feasible.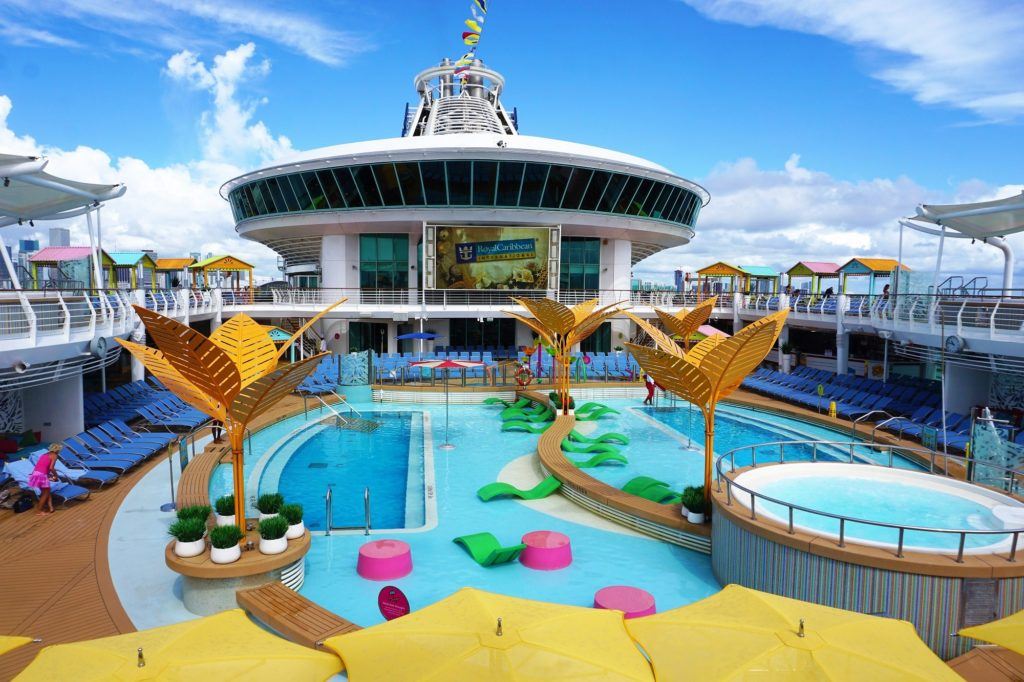 There are still a few questions that remain regarding the use of a mask on a cruise. Which outdoor settings will need a mask? How long will these requirements be in place? How will these requirements be enforced? Stay tuned.
Is it Possible to Wear a Mask on a Cruise?
While we have become accustomed to wearing a mask back home for work, shopping, and dining, many still question whether it would be possible to wear a mask on a cruise. We don't feel it's ideal to have to wear a facial covering on a cruise; however, we understand the need for it. We believe it is still feasible to have an enjoyable cruise vacation with this requirement.
Our recent trip to Walt Disney World put our tolerance for mask-wearing to the test. We are happy to report that we were able to wear our masks for 10+ hours a day in Florida in the summer without much difficulty! Our masks were donned from the time we left our hotel in the morning until we returned at night; we only removed them for meals or quick water breaks.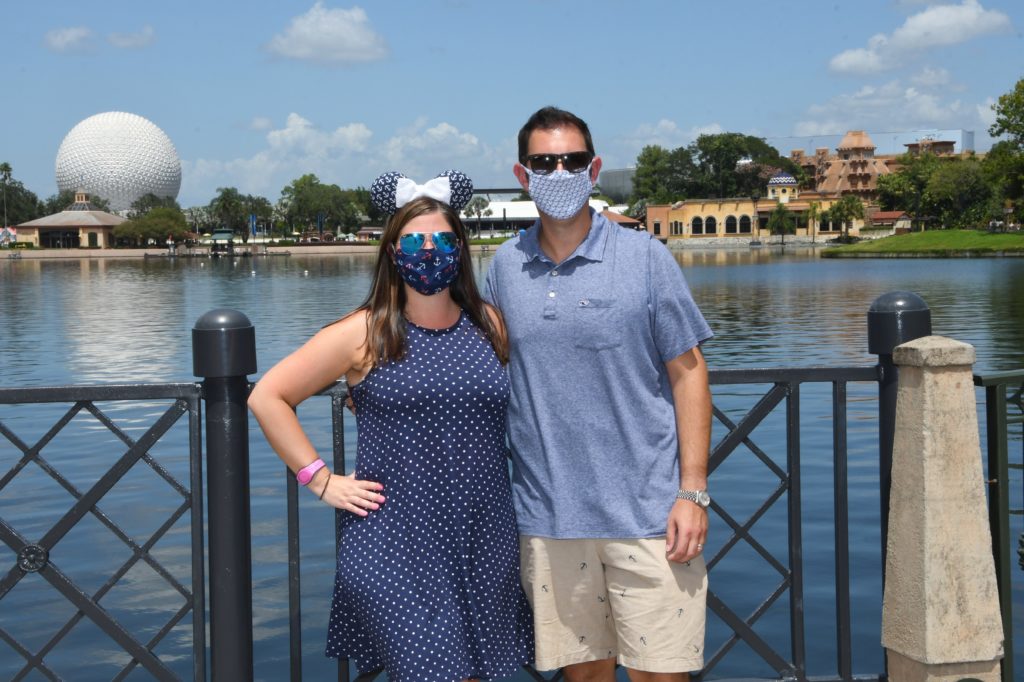 We were still able to enjoy all of the rides, wait outside in physically distanced queues, and take photos with our masks. With that said, we certainly recommend bringing several masks for the trip. The masks do get sweaty, so we generally used one new mask per day (occasionally two). Packing one mask per day with a few extras is key. You will need a few extras just in case a mask gets lost or breaks, or you get caught in a rain storm.
Finding the right mask is also important. With so many shapes and sizes, you will want a mask that fits your face well. It should stay securely over your nose and be comfortable for an entire day. If you are not used to wearing a mask for long periods of time, we suggest you practice before taking that Caribbean cruise!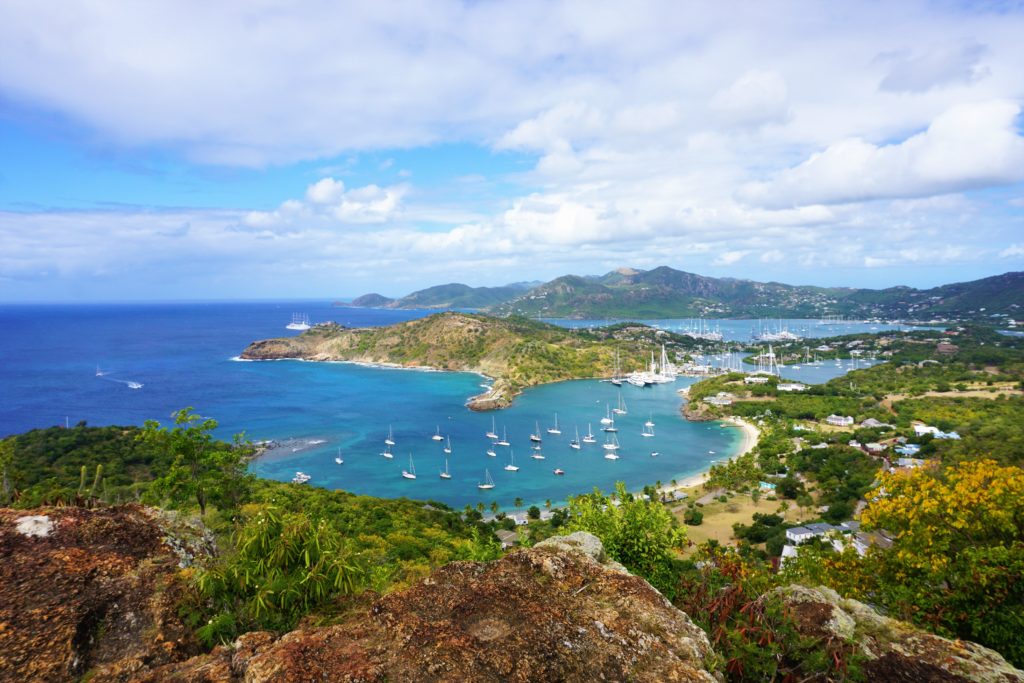 Given our recent experiences in Disney, we are confident that we can comply with the mask requirements for cruising.
Related Post: Visiting Disney World During the Pandemic
After all, it is air conditioned on the ship, so wearing a mask when leaving the cabin shouldn't be a problem. We will still be able to remove our masks to enjoy all the great food and drink options in physically distanced restaurants and bars; we will still be able to lounge by the pool deck without getting face mask tan lines.
Further, wearing a mask in the Caribbean heat for a few hours for a shore excursion shouldn't be much different than wearing one at the theme parks.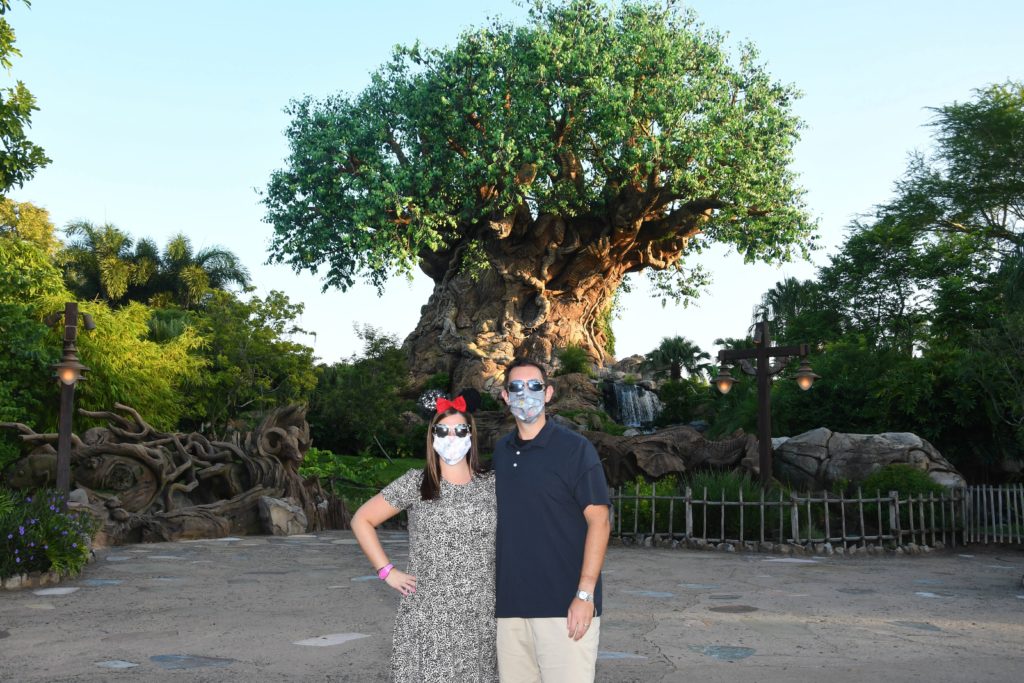 Thus, we are anxiously awaiting the resumption of cruising in the United States with our new fashion accessories!
Comments
What do you think of the recommendations proposed for a safe return to cruising? Will you still sail if you need to wear a mask on a cruise? Drop us an anchor below to let us know if you are ready to cruise right now.