A Look at World Cruises
Have you ever come to the end of a cruise and said "Wow, those seven days went by way too fast"? Wouldn't it be great if you didn't have to get off the ship? What if you stayed onboard and got to travel the globe? Well, you could spend up to a half year on a cruise ship with a world cruise.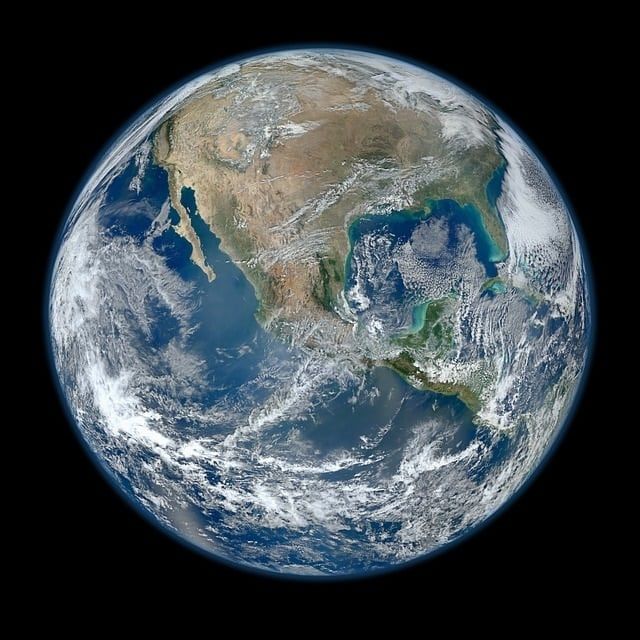 Several cruise lines now offer the opportunity to sail through most of the world onboard some first rate cruise ships. If you have the sea legs, and the funds, one of these world cruises might be in your future.
Below, we take a look at some of the best options available to help you see the world via cruise ship.
Top 5 World Cruises
Take a World Cruise with Holland America's Grand World Voyage
Take off and head west, and then east, on this 111 day voyage that departs from Fort Lauderdale, Florida. Sailing on the Ms Amsterdam, this world cruise makes stops at 36 ports of call.  Offering 10 over night stops, this itinerary allows you time to get a more in depth experience at several ports such as Honolulu, Hawaii, Osaka, Japan, Beijing, China,  and Barcelona, Spain among others.  Explore parts of Asia, the Middle East, and Europe from the comforts of this mid-sized ship before returning to southern Florida.
Barcelona is Just One of the Multiple Overnight Stops on this World Cruise
When you are not docked at one of the glamorous ports, this 10 deck ship offers plenty to keep you entertained. From the top deck pool and Oasis bar to the Thermal Suite and fitness area, you can stay as active or relaxed as you want. Kids are welcomed too as the ship has some children only areas. A variety of dining options and nightlife will keep you busy between ports of call.
World Cruises  – MS Amsterdam Docked in San Francisco Source
With prices starting at $16,999 a person, the costs are among the lowest for world cruises. Although, these prices do not include shore excursions, alcoholic beverages, and other traditional cruise charges, so you will need to budget for those as well. Currently, the sailing is planned for January 2017, with no word yet on 2018 sailings.
See the East and the West with a Pacific Princess World Cruise
Princess Cruises' Pacific Princess takes travelers on a 111 day trip around the world. Departing from Los Angeles, CA, this round trip adventure takes you to Hawaii and Australia before venturing to the Far East. Travel through China, Thailand, and India before venturing to the Middle East with a stop in Dubai in the United Arab Emirates.  Rounding out the voyage are European ports including Venice, Sicily, and Great Britain before crossing the Atlantic Ocean and traveling through the Panama Canal on the way back to Los Angeles.
See the Lavish and Modern City of Dubai on this World Cruise
Starting at $19,999 a person, the cruise provides a great value, even if that price does not include premium drinks like bottled water, soft drinks, specialty coffees, or alcoholic beverages. This 30,000 gross ton ship offers a variety of casual and upscale restaurant options and diverse entertainment to suit couples and families alike. Enjoy the line's signature Movies Under the Stars (complete with popcorn) and traditional "street performer" entertainment in the Piazza on select nights.  Bookings for 2017 have started but no word on cruises for 2018 yet.
Pacific Princess, Courtesy of Princess Cruises ©
Be Among the First To Cruise the World on Viking Star
Get ready for this new comer to the world cruising scene. The brand new Viking Star is offering a 102 day world cruise in 2018 that you can pre-register for starting now.  Leaving before Christmas of 2017, this world cruise includes a few stops in the Caribbean, with an overnight stop in Havana, Cuba. Head to South America before traveling through the Panama Canal and up the West Coast of Central America cruising to Los Angeles.
World Cruises – Sail Through the Panama Canal on This Sailing
From there, you will journey on a pretty typical Pacific route through the French Polynesian, New Zealand, and Australia with an overnight stop in Sydney. With several stops in China, Vietnam, and Japan including some overnight stays, you will make your way through the Middle East with stops in Egypt and select Mediterranean ports before ending your trip in London.
Viking Star in Istanbul, Courtesy of Viking Cruises ©
Onboard the Viking Star, you will be greeted with luxury for a premium price. All rooms include balconies with king beds. Eleven dining options with several complimentary specialty restaurants and ship wide Wi-Fi means you can cruise in style with no hassle. This world cruise also includes a free tour at every port, beer and wine at meals, 24 hour room service, and specialty coffees.
See the World in British Style with Cunard's Queen Elizabeth
Cunard offers a few different world voyages in 2017 and 2018. The one that got our attention is the 2018 round-trip South Hampton voyage on the new Queen Elizabeth. Seeing the world via cruise ship on this voyage will take you from London east with stops on both the East and West Coast of the United States, via the Caribbean and Panama Canal.
Depart on this World Cruise in the United Kingdom
Visiting 25 countries and 39 ports of call, you will stop at major tourist areas including Hawaii, Australia, and New Zealand on your way to China, Japan, and Middle East. You then round South Africa as you venture back up the Atlantic Ocean stopping in Portugal and other European ports. Sailing on the newest ship in the Cunard fleet, the Queen Elizabeth offers a distinctly British feel with elegance and charm you would expect to find in a palace.
Cunard's Queen Elizabeth, Courtesy of Cunard Line ©
You can enjoy themed balls and dancing in the Queen's Room at night or afternoon tea. You will also find luxury shopping and an open air sports area with classic British lawn games onboard this vessel. Dining options include 3 specialty restaurants in addition to the main dining rooms.  Whether relaxing with a book in the huge library or enjoying an enrichment lecture, your time onboard will prepare you for the all-encompassing 122 nights of sailing the globe. Prices start at $20,998 for an inside cabin not including tours, gratuities, and other additional charges.
The Ultimate World Cruise Onboard Oceania's Insignia
Or, if you have the time, you can spend nearly half the year sailing around the world on the Oceania Insignia ultimate world cruise. There are currently two different itineraries available, one for 2017 and one for 2018, offering different routes and ports of call.
Oceania's Insignia Offers Multiple World Cruises for Would Be Travelers
In 2017, you can relax as you venture to 6 continents and visit 36 countries, while circumventing the globe.  Starting in Miami, head west with stops in Mexico and South America, before heading to the Pacific Ocean for stops in Australia, China, India, the Middle East, and Northern Africa. See ports in the Mediterranean, and then head to the United Kingdom and Ireland. You will enjoy a rare treat as you cross the Atlantic Ocean and travel to Canada and down the East Coast of the United States before returning back to Miami.
See Parts of Maine and the U.S. East Coast on this 2017 World Cruise
In 2018, the ship reverses course, visiting 5 continents and 87 ports of call as you leave Miami and head east. Along the way, you will visit numerous Caribbean Islands and parts of South America before crossing the Atlantic Ocean towards Africa. You will sail down and around the west coast and southern parts of the continent, making your way to India, Thailand, and other Asian countries. The final leg of this voyage has you cruising to Australia and New Zealand, crossing the Pacific Ocean, and stopping at the West Coast of the United States and Mexico before you return to Miami.
Sail Around Cape Town, South Africa on this 2018 World Cruise
The Oceania Insignia, a 30,000 gross ton elegant ship carrying 684 passengers, offers nine decks with four specialty dining restaurants with no set dinner times. Depending on when you book, you can take advantage of several offers. Among the freebies are first-class round trip airfare, 2 for 1 cruise fares, free onboard internet, laundry, gratuities, and more. Bottled water, soda, and specialty coffees are included, as is dining in all specialty restaurants and special parties with the captain and crew. Prices starting at $39,999 a person sound a bit steep, especially since the package does not include shore excursions or alcoholic beverages!
Comments
Are you ready for a world cruise? Where would you like to travel if you were cruising the world? Drop us an anchor below to let us know your dream itinerary to see the world via cruise ship.