The Best Time to Score a Cruise Deal is Here: Windstar Cruises' Wave Season Offer is a Choice of Free Easy Stays Hotel Package or Onboard Credit 
SEATTLE, WA, January 14, 2022 – U.S. headquartered Windstar Cruises has released its deal for the annual phenomenon known as Wave Season, when companies roll out their best offers for the first few months of the year. It is arguably the best time for booking a cruise vacation and typically is when the majority of travelers plan their vacation for the year ahead.
Windstar's 2022 Wave Season offer is valid through February 28, 2022, and the "Pick Your Perk" savings options include:
Up to $1,000 onboard credit per stateroom or
Up to two free Easy Stay hotel nights with included transfer between hotel and yacht + full breakfast + Wi-Fi + resort fees & taxes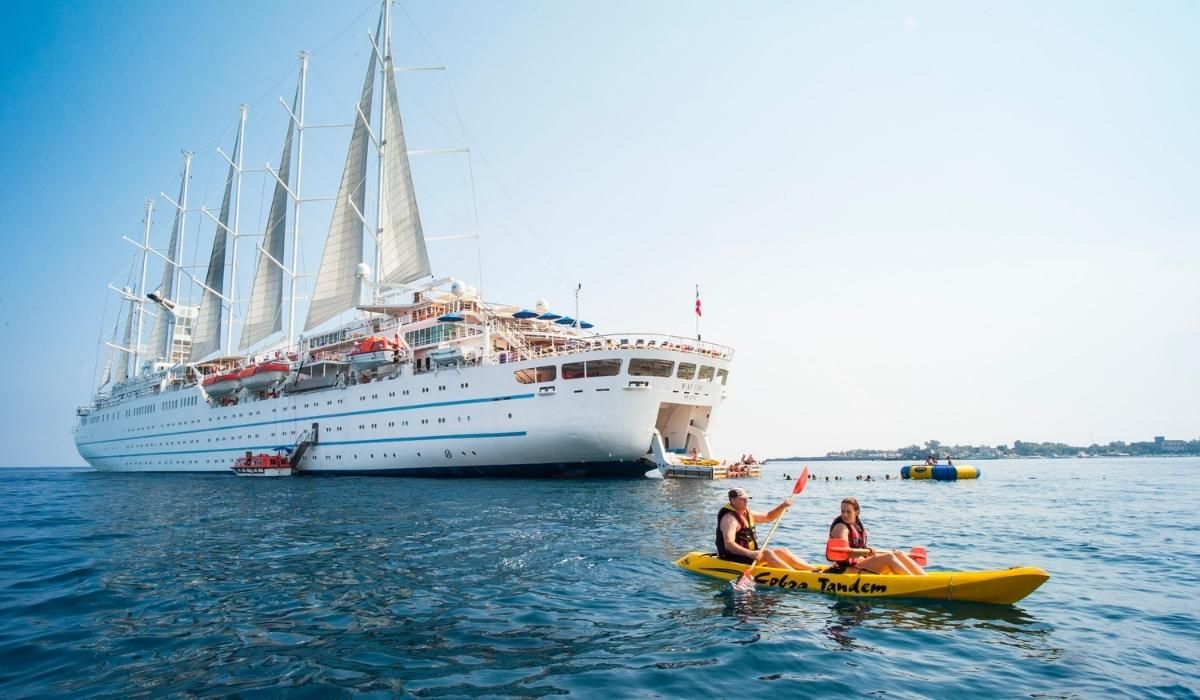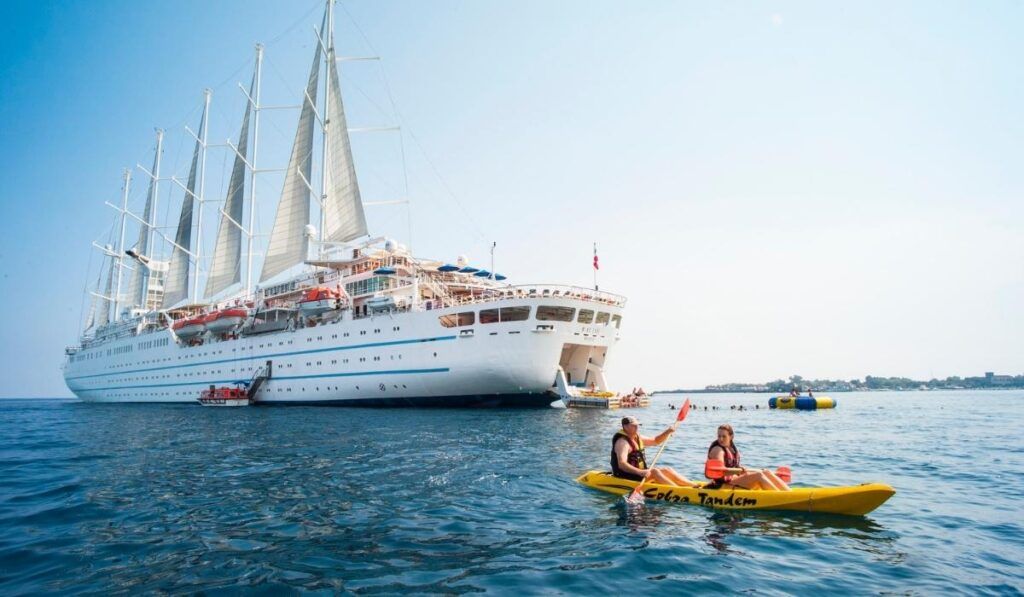 Guests may pick one complimentary perk, which vary in exact amount depending on the length of the cruise and room category. In addition, Yacht Club Members (Windstar's returning guests) can earn double the referral credit of $200 when referring a friend. Travel Advisors booking new-to-Windstar guests will receive a $100 per booking bonus commission or a $100 Visa gift card.
Windstar's Beyond Ordinary Care health and safety program requires everyone aboard to be vaccinated. Upon arrival at the yacht, each guest is given a complimentary COVID-19 antigen test. Windstar's fleet is outfitted with antigen and PCR testing systems and can deliver tests to meet current policies for all U.S. bound travelers to show a negative COVID-19 test result taken within a day of departure to U.S.
"We have been tracking consumer sentiment from the start of this pandemic, and one consistent theme is that people want to travel as soon as they feel safe," said Windstar President Christopher Prelog.
"Windstar guests are very comfortable in booking their favorite destination on our small ships. We see a tremendous pent-up demand for travel, particularly amongst those who are used to traveling internationally every year. Our cruises in the end of 2022 and into 2023 are booking extremely well, so my advice for travelers interested in smaller ships like Windstar's, is to not wait to book. Space likely will be difficult to find." 
Windstar Cruises specializes in small ship cruising to waterways and ports where the mega ships can't sail. Its three all-suite, Star Plus Class yachts and three classic Wind Class sailing yachts host between 148 and 342 guests in an unpretentious atmosphere while delivering a luxury experience. The line is known for its caring crew and fine dining and is the official cruise line of the James Beard Foundation.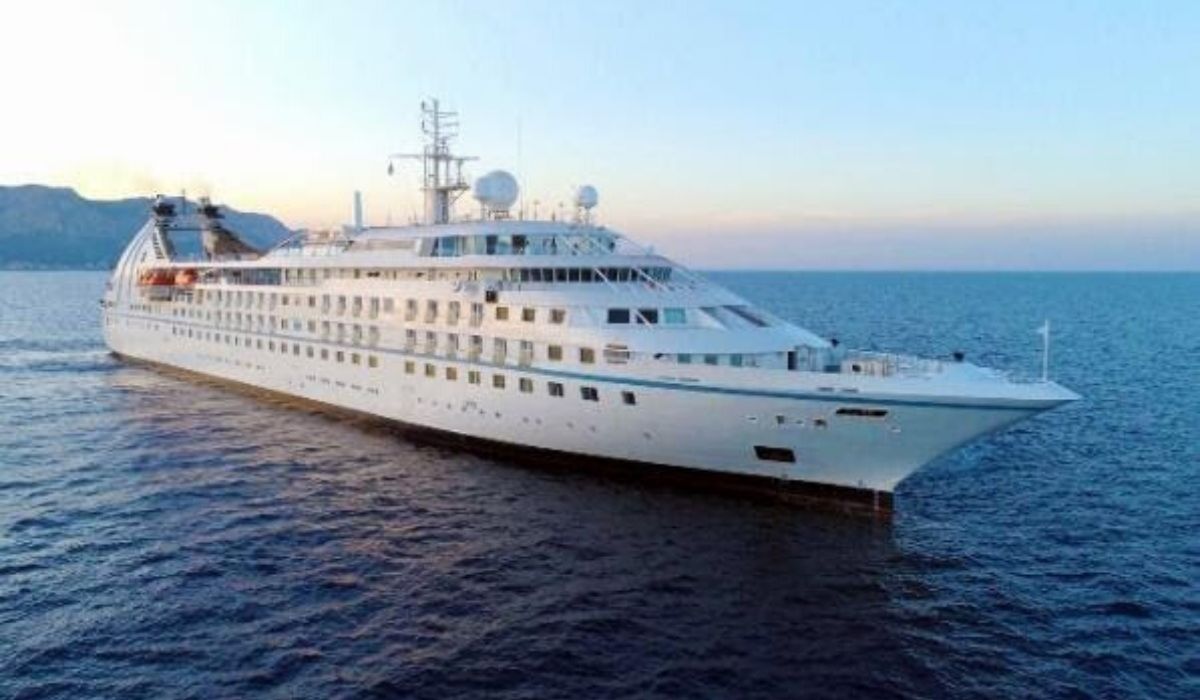 These yachts have fewer people on them than a New York City subway car in rush hour, or less passengers than can fit into a lifeboat on a 200,000-ton cruise ship that holds up to 7,000 people.
These are yachts where you can dine outside, rarely tie up to a major cruise port with dozens of other ships and tens of thousands of people on the piers, and where you can quite literally swim, kayak, or paddle board off the back of the yachts thanks to a Watersports Platform on the stern.
While there are no Broadway shows, rock walls, or zero gravity flight simulators, there are nights under the stars with the deck lights turned off for star gazing; plenty of quiet space to be at peace with yourself, family, or friends; and evenings and overnight port calls where yours is likely to be the only ship in port.
For more details on Windstar Cruises, visit www.windstarcruises.com.  
SOURCE Windstar Cruises
Comments
What do you think of the Windstar Cruises 2022 Wave Season Offer? Will you book a cruise to take advantage of the free perks like hotel packages or onboard credit? Drop us an anchor below to share your experiences sailing with Windstar Cruises.
Stay up to date with the latest cruise news and travel updates!