Windstar Cruises is launching a global treasure hunt to win the trip of a lifetime. Follow along with the contest to discover letters, numbers, or symbols from each clue. These numbers, letters, or symbols in the correct order will form a Google Plus Code that will unveil the treasure's destination. So, put on your detective hat and get ready to play Windstar Cruises 'Treasure Hunt'.
Win a Free Cruise With Windstar Cruises 'Treasure Hunt'
Beginning September 10th, you can join a hunt for an extraordinary hidden treasure and experience what makes Windstar Cruises 180 degrees from ordinary. Hint: it's in the details.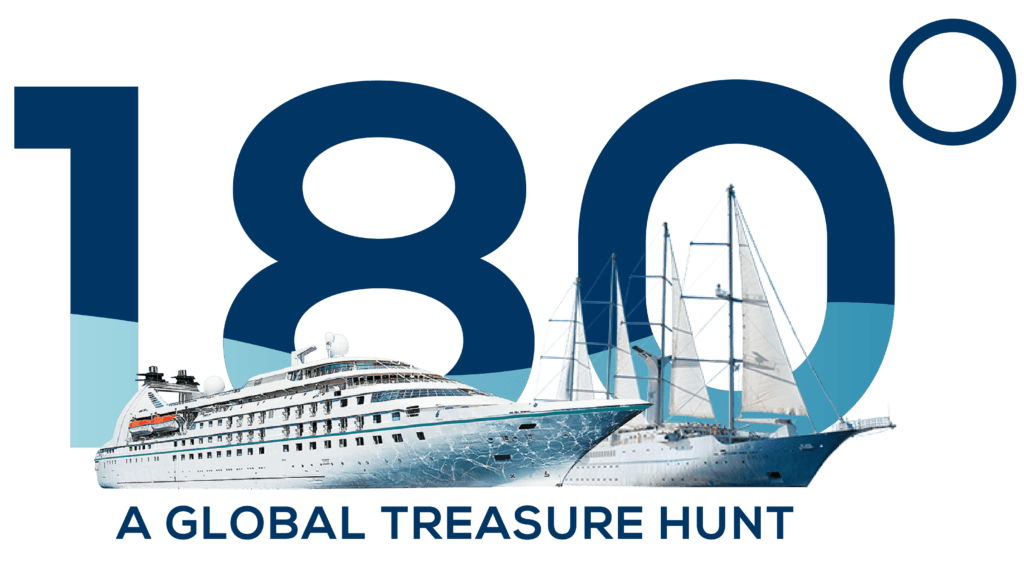 Find the location of the hidden treasure by September 30, 2021 for the chance to win a Windstar Cruise for you and a friend to retrieve this extraordinary grand prize. Plus, earn up to $200 shipboard credit for guessing the clues correctly. Get started now.
Throughout the course of the month, watch a series of videos to find 11 numbers, letters, and symbols hidden in 180 details, and the destination of the treasure will be revealed.
Do you have the attention to detail needed to crack the code?
Just what is this treasure? You will have to win the cruise first in order to find out! The cruise will bring the lucky winner to this currently undisclosed destination to retrieve the grand prize 'treasure'.
Watch the video below to learn the ropes! Windstar Cruises Fleet Captain, Captain Neil, explains all the details.
No purchase necessary. For official rules visit: Windstarcruises.com/treasurehunt
Comments
Will you play along with the Windstar Cruises Treasure Hunt for the chance to win a free cruise? Have you sailed with Windstar Cruises before? Drop us an anchor below to share your experiences cruising with the brand.
Stay up to date with the latest cruise news and travel updates!