As mega-ship enthusiasts, we were not sure what to expect when we were invited to join the Caribbean Celebrations cruise sponsored by Windstar Cruises and Porthole Cruise. Even though the cruise line's flagship vessel, Wind Surf, is the largest sailing cruise ship in the world, it only holds 310 passengers. After sailing seven-nights in the Caribbean onboard this one of a kind vessel, we learned a thing or two. Now, we are back to help you plan your trip with our 15 Things You Need to Know Before Sailing with Windstar Cruises.


What You Need to Know Before Sailing with Windstar Cruises
There Are Two Classes of Ships
Windstar Cruises has two classes of ships. The three sailing yachts are unique in that they have sails which are used to aid the ship's propulsion. There are also three more traditional cruise ships. Besides varying in total number of passengers, staterooms, and design, the features and amenities offered on the different ships are very similar.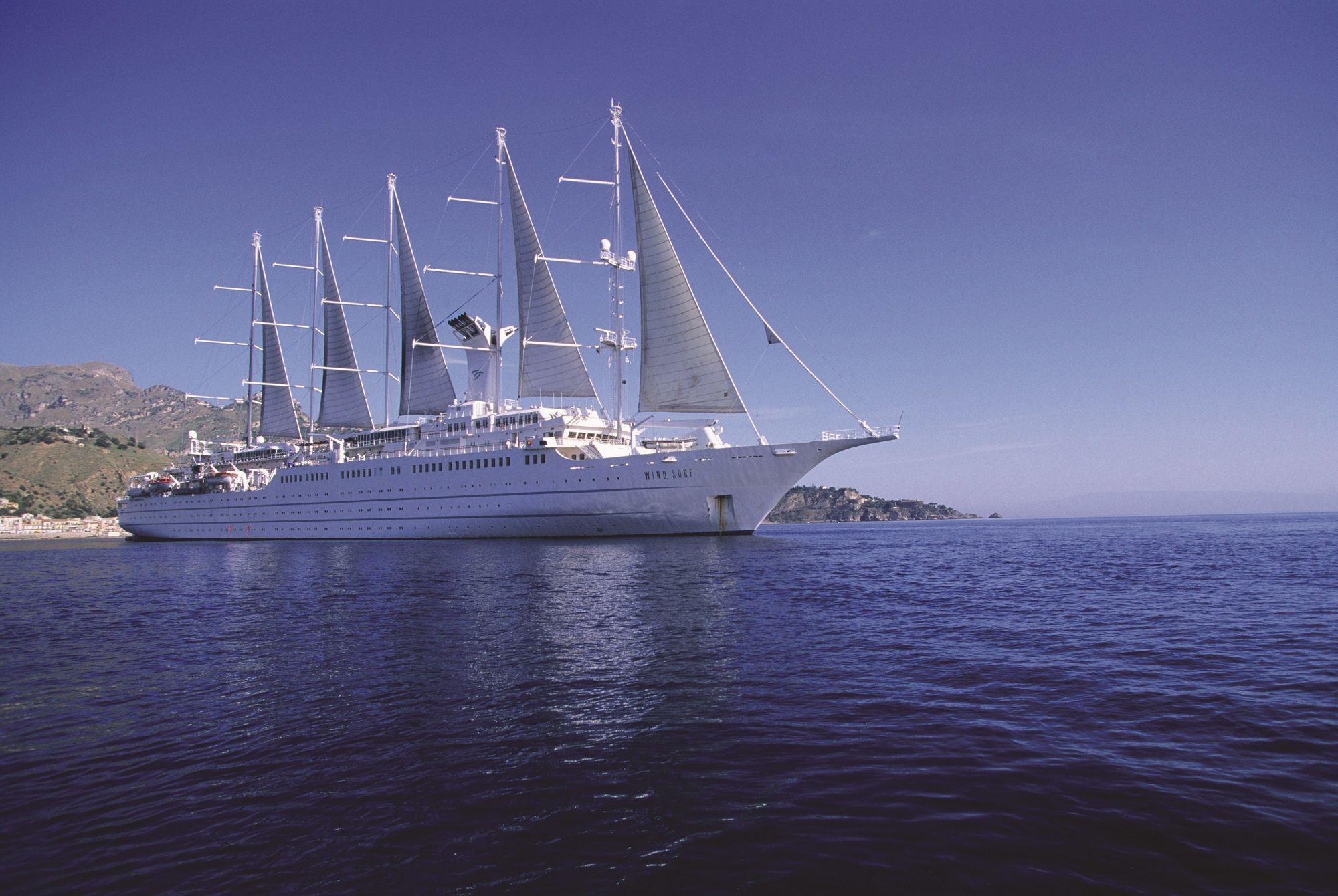 The Check-in Process is Completed on the Ship
Given the unique destinations and ports of call, Windstar Cruises often departs from small cruise terminals and ports. When you arrive at the terminal, you will most likely find no lines. With a copy of your invoice and an ID, you will be given the instructions you need to board the ship. Once onboard the ship, the usual check-in process will take place, including placing a credit card on file, taking your security photo, and receiving your key card.
Rooms Are Ready Once You Board
Some cruise lines make you wait to enter your stateroom but not Windstar Cruises. Once you board the ship, you can stop by your cabin to drop off any carry-on luggage. Our larger bags were delivered to the stateroom within an hour of boarding, so we were able to unpack and begin our cruise quickly.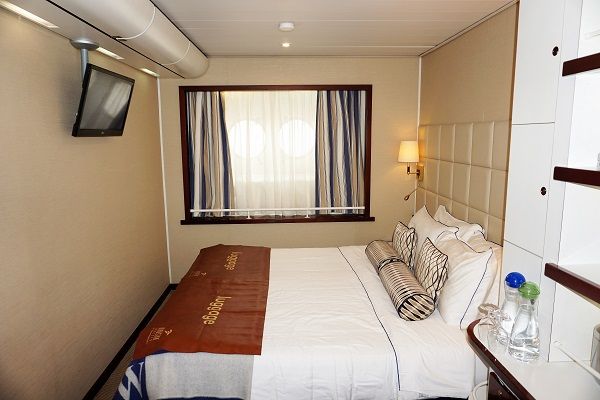 It is Casual, Except for Dinner
Check your stereotypes at the door. While the cruise line is a luxury, boutique brand, the passengers are anything but stuffy. While it was a considerably older demographic, even for cruising, everyone was easy going and casual. The only exception is dinner, where the cruise line enforces a modest dress code which includes no shorts, t-shirts, or jeans in the dining rooms.
You Will Visit More Unique Destinations
The smaller ship size means you will get to visit places that the larger cruise ships can't reach. Getting to visit these unique destinations and enjoying a more intimate experience are just some of the great benefits of sailing with Windstar Cruises. While the cruise line's website does offer a few tours at each port, the options can be somewhat limited. We suggest doing a little research on your ports of call. If Windstar doesn't offer a tour you like, you can always book with local vendors or explore on your own.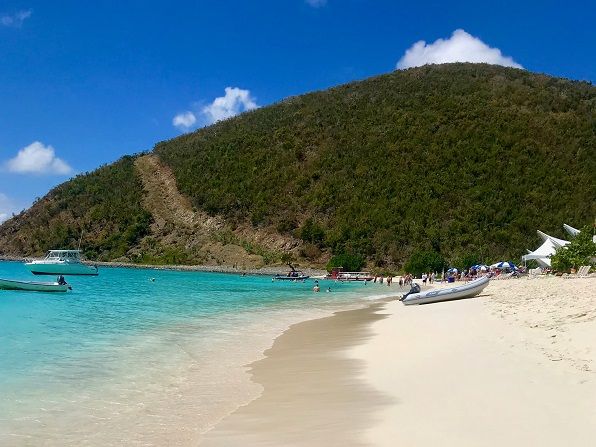 Senior Officers Are Very Visible
Unlike other ships where you might see the captain at the Welcome Aboard reception only, the Captain and other Senior Officers are visible throughout the ship on a daily basis. The officers regularly dine with guests and attend live events. With the open bridge policy, you can stop by and say hi to the crew while sailing from port to port. When leaving the ship, the Captain was even there to personally bid us farewell. That was a great touch!
The Staff Will Know Your Name
Just like Cheers, (almost) everyone will know your name after a few days onboard the ship. Our stateroom attendant, our "barista", and the bar servers all knew our names and orders. The staff really do go out of their way to make the experience as personal as possible.
The fellow passengers are equally as friendly. It is easy to blend into the crowds on larger ships, but on Windstar Cruises, you will probably know everyone onboard the ship by the end of the cruise. We regularly "bumped" into other travelers who were gregarious and had traveled the world, so they were a wealth of knowledge about various destinations and Windstar Cruises in particular.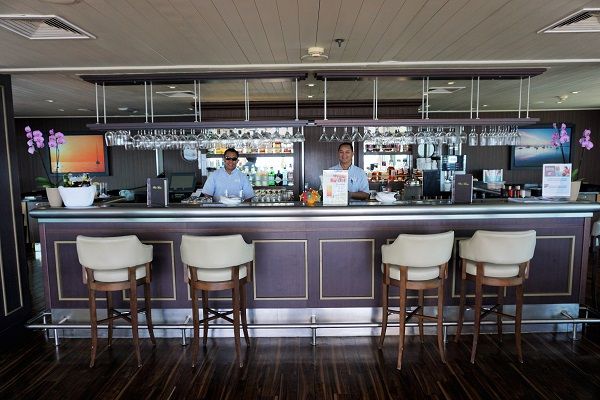 There Are Two Drink Packages
Already included in your cruise fare is bottled water, soft drinks, premium coffees, and juices. If you are looking for something with a bit more of a kick, you can opt for one of two beverage packages. The Topmast package is priced at $49 a day and includes all international and domestic beers and over 30 different glasses of wine.
Or, you can opt for the Captain's Exclusive Beverage package for $59 a day. This package is appropriately named as it includes all the beer and wine of the Topmast Package, as well as all of the mixed drinks and cocktails in the drink menu and drinks made with premium liquors. This option also includes selections from the mini-bar in your room. You won't find that on most large ships. Both drink packages are priced per person, per day, and have a 15% service charge.
All Dining Is Included
Each ship offers a few dining options. From casual eats to 24-hour room service, and even specialty restaurants, all of these dining options are included in the price of your cruise fare. There are no up-charges, even for late night snacks or in-room dining. Most restaurants have an open seating policy, although you do need to make reservations for specialty dining restaurants, like Stella Bistro or Candles.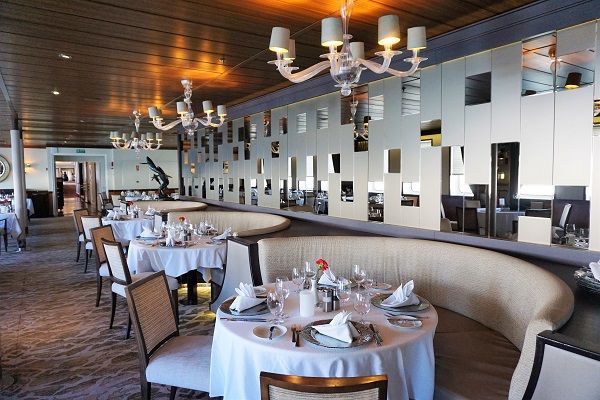 They Hold Your Passports
Once boarding the ship, the staff will register your passport and hold on to it for the duration of the trip. We found this a bit odd, but it has to do with dealing with immigration on a daily basis per the staff. We recommend having a photocopy of your passport with you, or taking a photo of it on your phone, so you have access to the document at all times whether on the ship or ashore.
You Will Want Additional Outlets
While some of the ships have been updated, they are still lacking a bit in the technology department. For travelers like us, there were not nearly enough outlets in the stateroom. There was only one European and one US outlet in the cabin. So, if you plan on bringing any devices like a kindle, smartphone, or camera, you should probably consider also bringing along a cruise ship approved power strip with additional outlets and USB ports and/or a converter.
The Small Touches
Along with the more personalized service, there are several small touches that separate Windstar Cruises from other brands. For instance, you are welcomed aboard with a celebratory drink. Throughout the week, your room attendant will gladly replenish your ice and bottles of still and sparkling water in your cabin.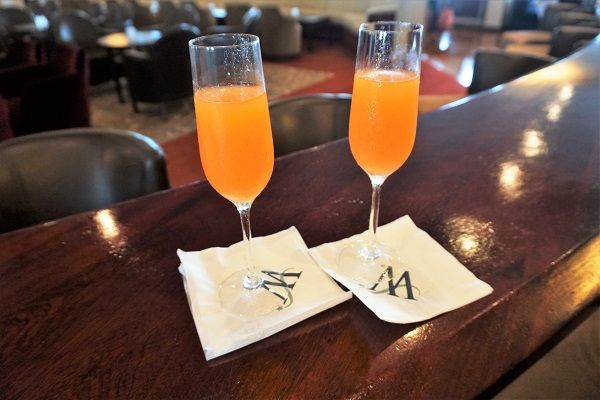 There are also several hosted events, like champagne receptions and rum punch sail-aways, featuring the senior officers. There is even the signature deck party featuring grilled lobster tails and a roasted pig!
You Will Make Your Own Onboard Fun
Given the port intensive itineraries, there are few structured activities on the ship. If you choose to stay on board, you might enjoy the quiet time for a bit of relaxation. If you'd prefer something a bit more lively, you can make your own fun by bringing along a few games. A trip to the spa or a good book are also other options to occupy your day.
At night, there will be musical acts playing in the different venues on the ship, so dancing and socializing are the main forms of nightlife, with no structured shows or theater productions, minus the crew talent show.
The Marina
Speaking of making your own fun, the Marina is a signature amenity found on Windstar Cruises. This watersports platform allows you to participate in various activities right off the back of the cruise ship! Whether you want to dive in and go for a swim, snorkel, kayak, sail, or have some fun on the water trampoline, all these activities are complimentary. The Marina is open most days of the cruise dependent on weather and sea conditions.
You Tender Quite Often
While these small ships enable you to visit off the beaten path destinations that mid-sized and larger ships can't handle, we experienced a lot of tendering. This is obviously dependent on the ship's itinerary and the sea conditions during your trip. Still, you will need to plan accordingly to allow extra time to get ashore if booking private excursions. If you are prone to motion sickness, you might want to take precaution as we experienced quite a few rough rides to shore.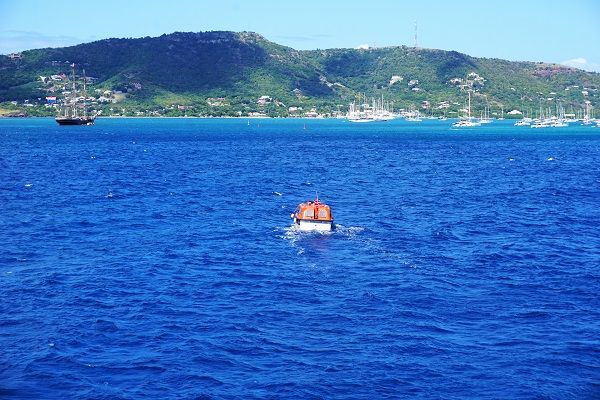 You Will Have a Wonderful Time
Cruisers will appreciate the intimate feel of the ships and the superior service found on Windstar Cruises. The Windstar experience is a great introduction to small ship, boutique cruising. With a little preparation, your cruise with Windstar will take you to new places, introduce you to new friends, and make memories that will last a lifetime.

Disclaimer: We were guests of Windstar Cruises and Porthole Cruise for the Caribbean Celebrations cruise. All of the opinions expressed in this post are our own.
Comments
Have you sailed with Windstar Cruises? What are your experiences with this cruise line? Drop us an anchor below with your planning tips for sailing on this boutique cruise line.