If you're like us, you might have plans to cruise on Celebrity Cruises' recently revolutionized ship, Celebrity Millennium, this summer. We have just put together this complete guide to everything you need to know before cruising on Celebrity Millennium from St. Maarten in Summer 2021. We will continue to update this post as more information becomes available.
Everything You Need to Know Before Cruising on Celebrity Millennium This Summer
Celebrity Millennium Will Cruise from St. Maarten
Given the current restrictions on cruising from the United States, cruise lines have decided to resume sailings from other North American homeports. These include the Caribbean, the Bahamas, and Bermuda.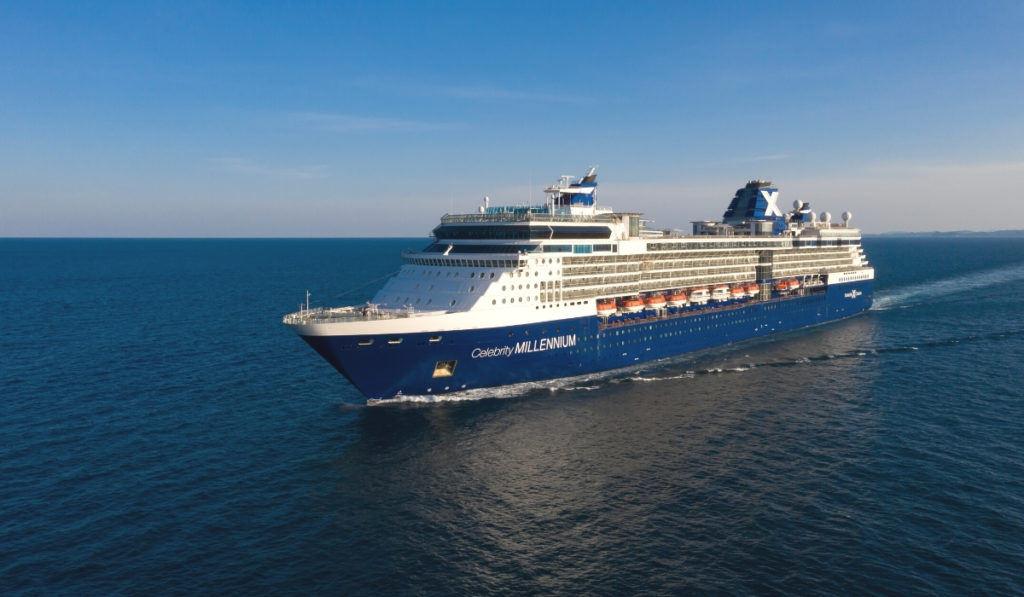 Celebrity Cruises was the first major cruise line to announce its resumption of cruising for U.S. residents. The revolutionized Celebrity Millennium will begin sailing from St. Maarten on June 5th. All nationalities are able to book these cruises on Celebrity Millennium provided they are allowed to travel by their own government.
We would suggest that you price out flights from your home to St. Maarten before booking the cruise, as the flights from some areas are quite pricey right now.
There Are Two Different Caribbean Itineraries Offered
These Summer 2021 cruises on Celebrity Millennium will consist of two different 7-day itineraries. These itineraries will visit popular ports of call like Aruba, Curaçao, Tortola, St.Lucia, and Barbados. These itineraries alternate from week to week beginning with the itinerary listed below first.
St. Maarten
Cruising
Curacao
Aruba
Cruising
Barbados
Cruising
St. Maarten
The second itinerary offered is listed below. This is the one that we will be sailing on this summer.
St. Maarten
Cruising
Tortola
Cruising
St. Lucia
Barbados
Cruising
St. Maarten
It is important to note that, at least initially, Celebrity Cruises is NOT allowing guests to book back to back sailings.
There Is a Vaccine Requirement
Summer 2021 cruises on Celebrity Millennium will sail with a fully vaccinated crew. They will also only be available to fully vaccinated adult guests and children under the age of 18 with a negative pre-travel test result. This means that adult guests must have completed the full cycle of required doses and have received the final dose at least 14 days before sailing.
Related Post: Which Cruise Lines Will Require a Vaccine
At this time, these vaccine requirements are ship/destination specific and are not mandated fleetwide on Celebrity Cruises.
You Must Have a Passport
U.S. citizens can typically cruise to destinations like the Caribbean, the Bahamas, and Bermuda without a passport provided it is a closed loop cruise (a cruise that begins and ends in the same U.S. port).
However, given that these Summer 2021 cruises on Celebrity Millennium are embarking outside the United States, a passport will be required. You will need to present a passport to enter St. Maarten, as well as to return home to the United States.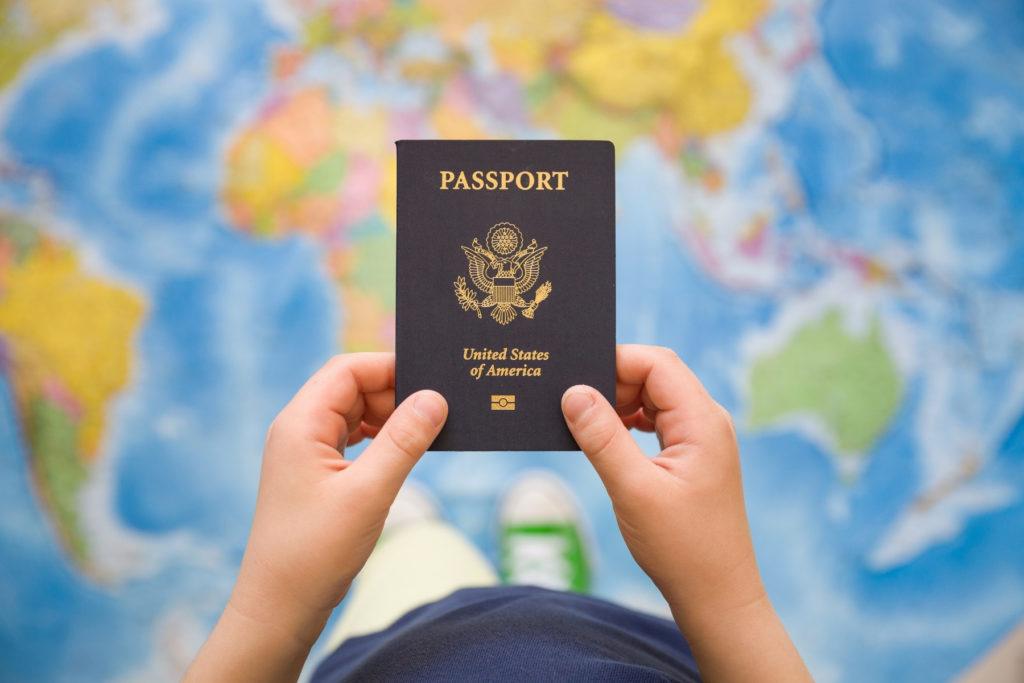 Further, your passport should have an expiration date that is at least 6 months after your sailing's return date.
You Will Need a COVID Test
St. Maarten is currently requiring a negative rt-PCR test within 120 hours prior to boarding. Further, the United States currently requires a test to re-enter from an international flight.
You should also expect to have a rapid antigen COVID test taken at embarkation by the cruise line, as well as prior to disembarkation. Celebrity Cruises has indicated that it will offer this COVID antigen testing for free.
Of course, these requirements could change for vaccinated individuals in the coming months. So, if you are planning one of these summer 2021 cruises, you will need to stay up to date on the latest travel requirements.
You Will Need to Comply with St. Maarten Travel Requirements
Each international embarkation port has its own travel requirements that cruisers will need to meet in order to enter the country. These requirements will be in addition to the requirements of the cruise line.
For St. Maarten, everyone traveling to the country must receive a negative PCR test result before arrival. Travelers will also need to complete a mandatory health authorization application. Further, travel insurance is required.
For more information related to COVID-19 insurance, visit www.sxmprotectionplan.com.
For the most up to date information on St. Maarten's travel requirements, see here.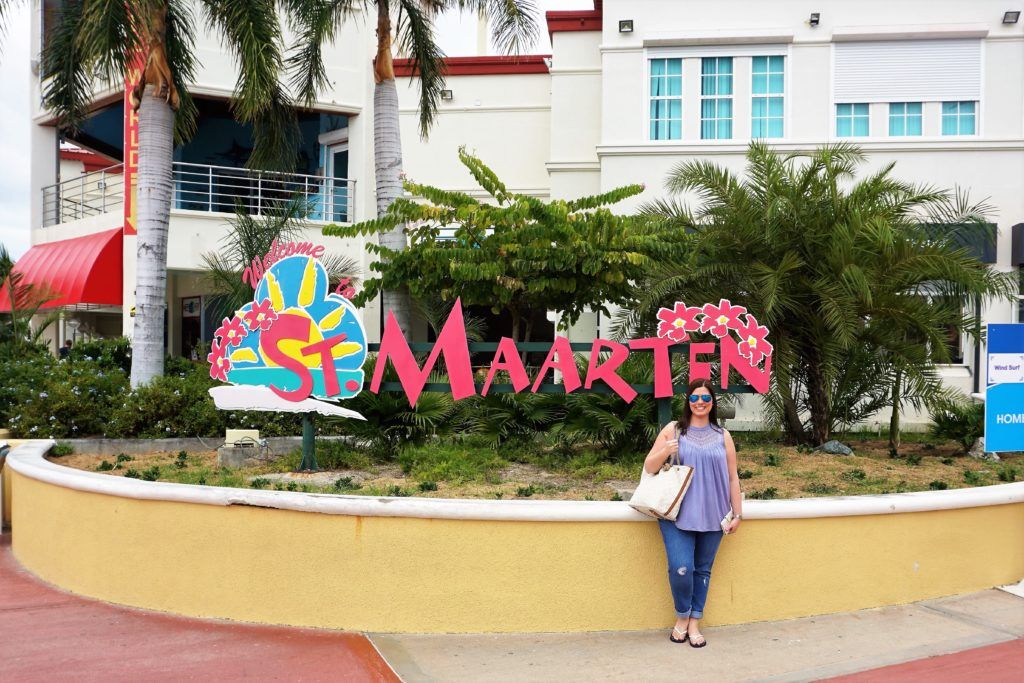 Of note, Celebrity Cruises has indicated that they will communicate with booked guests within the 30 days before their sail date. This communication will ensure guests know the latest travel requirements from both the cruise line and the St. Maarten government as these protocols continue to evolve.
You Will Need to Abide By All Health and Safety Measures Onboard the Ship
In alignment with Royal Caribbean Group's Healthy Sail Panel, Celebrity Cruises will institute a number of health and safety protocols on its ships. Of course, all guests are expected to abide by these new protocols.
While all protocols have not been explicitly stated for summer 2021 cruises just yet, guests can assume these measures will include health screenings, social distancing, and face mask requirements.
If we look to ships currently sailing, face coverings will be required at most times while on the cruise. The exceptions will be when seated at socially distanced venues and actively eating or drinking. Masks will not be required in situations where they could get wet, like swimming pools and waterslides. Of course, you won't have to wear a mask in your stateroom either.
Celebrity Cruises continues to adapt these measures based on the guidance of health officials and will alert guests of the final requirements within 30 days of their sail date.
Related Post: Cruise with Confidence Policies By Cruise Line
The Cruise Line App Will Be Even More Important
Before sailing on Celebrity Millennium, you are strongly advised to download the Celebrity Cruises app to your smartphone. This app will allow for a safer and smoother cruise experience.
Added features include notifications, online check-in, the new online Guest Safety Briefing required of all guests, and the Guest Health, Safety, and Conduct Policy.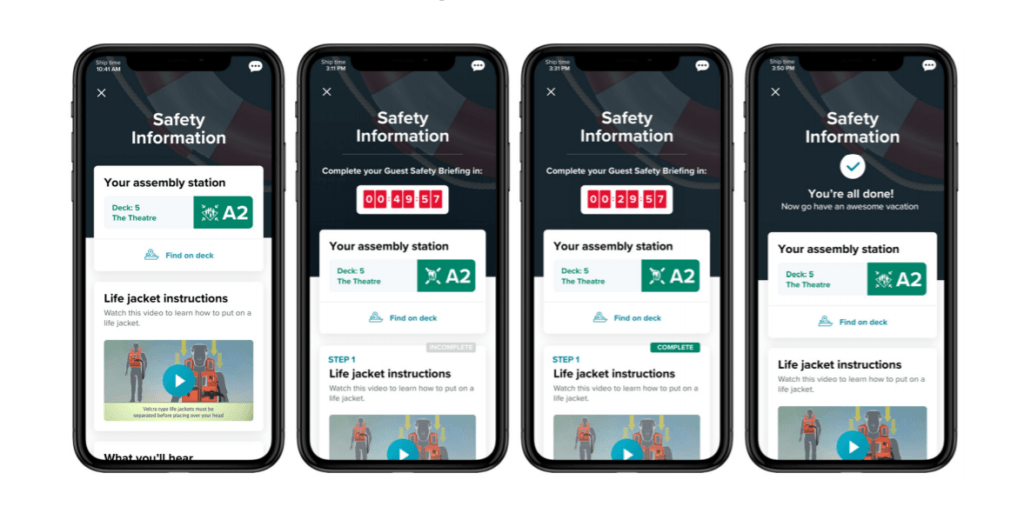 The app also provides ship maps, guest to guest chat, the ability to make reservations, a digital copy of the Celebrity Today, and more.
Further, guests will need to complete the Guest Health Questionnaire, available in the app 24 hours before sailing.
Review Your Cabin Options
When researching staterooms on Celebrity Millennium, you should know that cabins are grouped into different categories based on square footage and amenities. It is also important to note that even within each cruise cabin category, there are subcategories based on location.
Regardless of category, the cheapest option will usually be a "guaranteed" cabin. This means that you will receive a room within that given category but don't actually get to pick your exact room. If you don't care too much about location, this is a great way to save some money.
On Celebrity Millennium, you will find your typical Inside, Oceanview, and Veranda staterooms. There are also Concierge Class and Aqua Class cabins, as well as the Retreat suites for the most luxurious accommodations. These classes all have added perks included in their price.
As part of the revolution, Millennium received upgrades to its cabins including new eXhale bedding as well as improved bathrooms.
It appears on initial sailings Inside and Oceanview cabins are not available to be booked.
Know Your Dining Options
One of our favorite parts of a cruise is the dining. We are traditionalists that enjoy the set dining time as we like having the same table and same waitstaff for the entire cruise. The line does also offer the flexible Celebrity Select Dining.
Either way, you should know which type of dining you prefer as you will need to choose at the time of booking your cabin.
If you choose Celebrity Select Dining, you can make reservations pre-cruise using the cruise planner between the hours of 6-9:30 pm. If you opt for traditional dining, you can choose from early seating at 6 pm or late seating at 8:30 pm.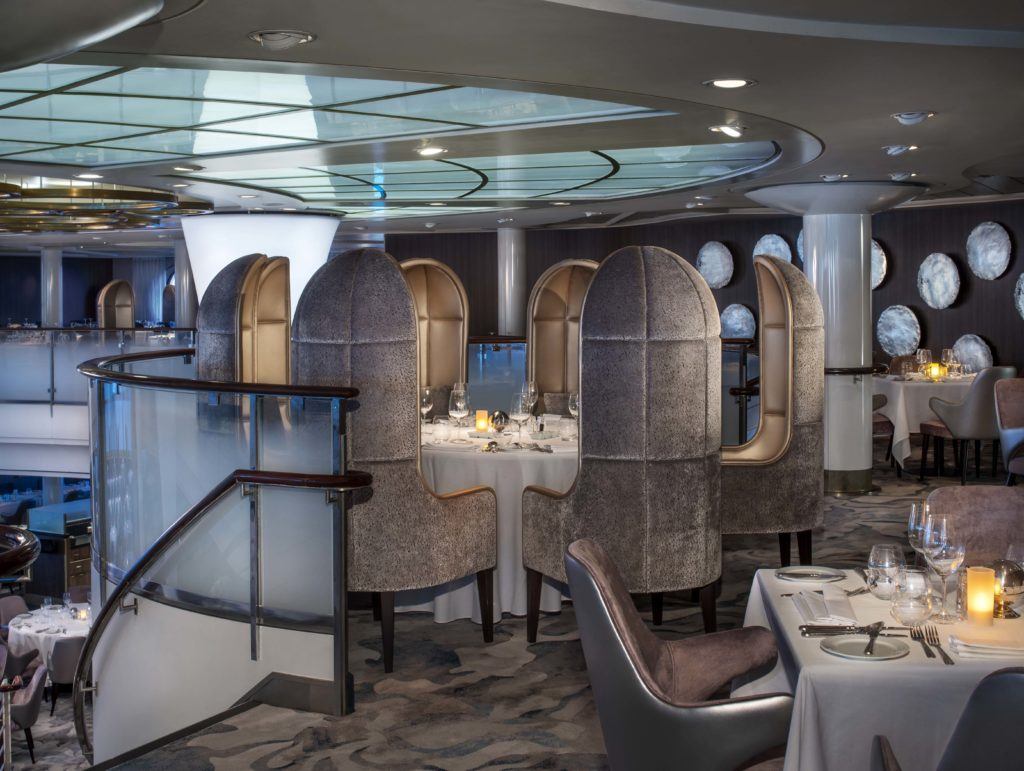 Fans of Celebrity Cruises will be able to enjoy the specialty restaurants Tuscan Grille, Le Petit Chef, and Sushi on Five on Celebrity Millennium as well. These restaurants book up quickly, so you should try to make any specialty restaurant reservations before you board the ship.
Pricing is Always Included
These new sailings on Celebrity Millennium will give guests the chance to take advantage of Celebrity Cruises' new Always Included pricing. This new pricing structure includes drinks, WiFi, and gratuities as part of the cruise fare for all stateroom categories.
This standard cruise fare now includes unlimited classic cocktails, beer, and wine. Additional drink inclusions are soda, specialty coffee and tea, juices, and bottled water. These are the typical Classic beverage package options which are up to $9 in price.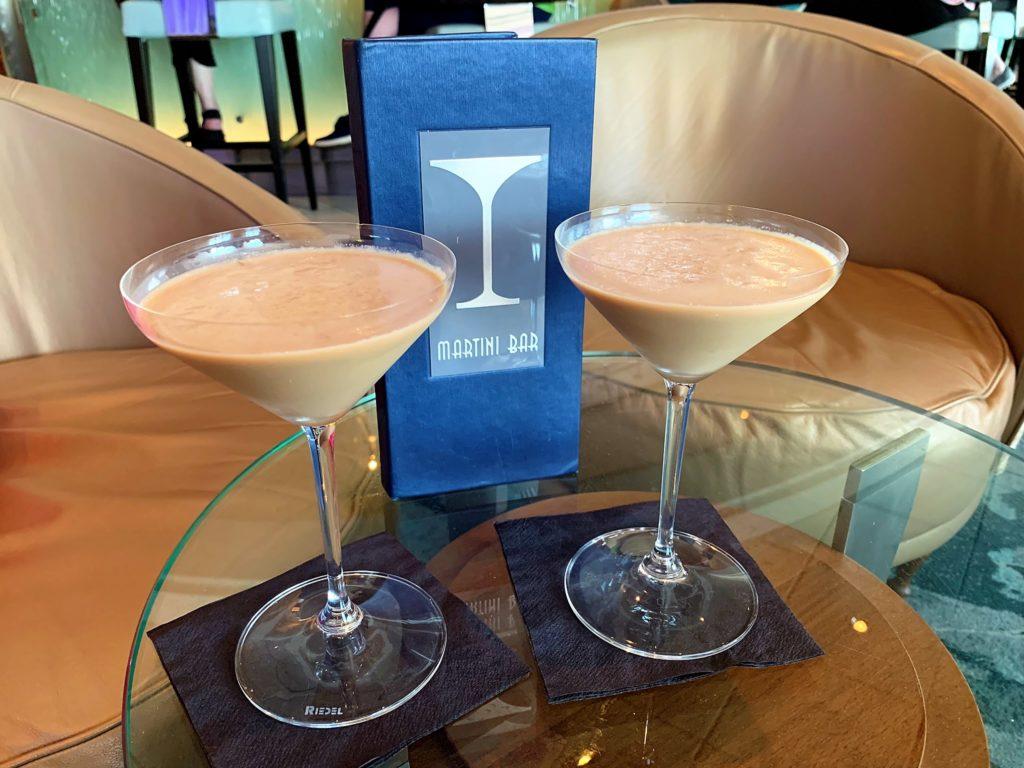 Cruisers will be able to upgrade from the now complimentary Classic beverage package to a Premium beverage package via the online cruise planner or once onboard the ship for $11 per person, per day.
Related Post: Guide to Celebrity Cruises Drink Packages
Book Your Shore Excursions Early
Based on recommendations from the Healthy Sail Panel and the success of other cruise brands sailing in other parts of the world, we would suspect cruisers on Celebrity Millennium would be required to partake in cruise line approved shore excursions.
Right now, there is some conflicting information. Some language states shore excursions offered by the cruise line are "strongly recommended" as they incorporate the highest health and safety standards. These excursions will ensure guests are protected when going ashore. However, sister brand, Royal Caribbean, has indicated that cruise-sponsored excursions are required for its summer sailings.
Related Post: Everything Included with Celebrity Cruises
Regardless, if you want to book a shore excursion, you should do so early. There will be a limited number of offerings, and they will sell out quickly. Even if you are allowed to book with outside vendors, they will likely have reduced offerings and capacity as well.
Plan a Pre-Cruise Hotel Stay
We always recommend starting your vacation a day early as bad weather, flight delays, or other travel disruptions could start your trip off on the wrong foot. This is especially true when flying internationally now with all the added precautions in place.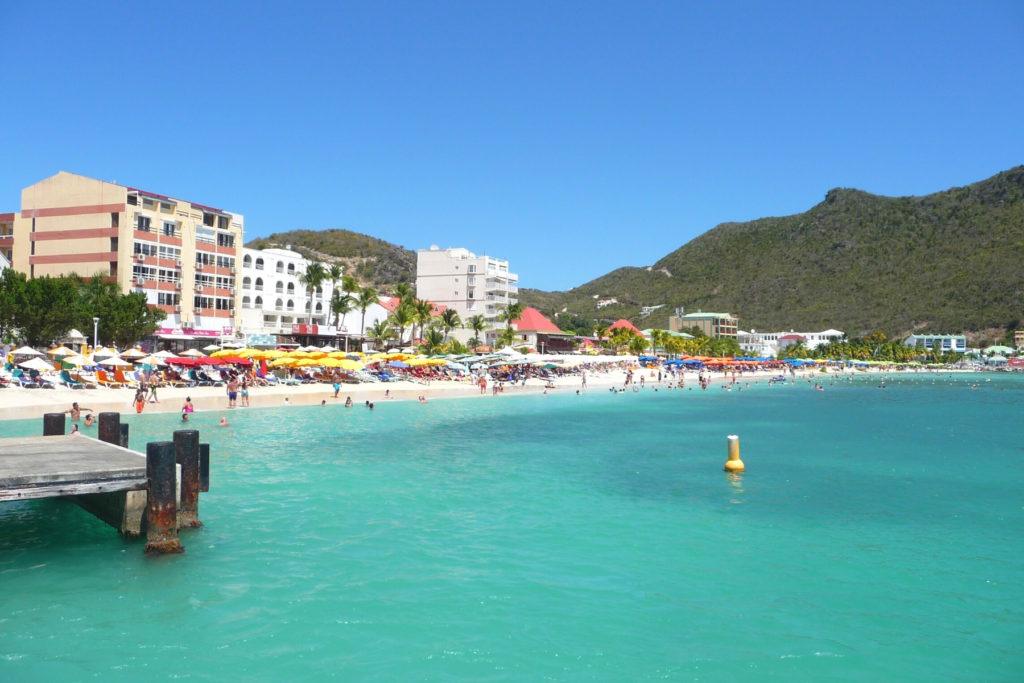 While Celebrity Millennium will not depart from St. Maarten until 10 pm, we still recommend a pre-cruise stay on the island. We booked a stay at the Sonesta Maho Beach Resort, but there are many other options located near the airport or the cruise port.
The New Normal Packing Tips
Packing is both an art and a science. If you need some guidance, we have put together a complete Packing Guide for the Caribbean. We also have a list of essentials that should be included in your cruise carry-on.
Remember, you won't see your luggage for several hours.
If you are bringing bottles of wine onboard the ship, they should also be packed in your carry-on luggage.
For cruising in 2021, it is more important than ever to make sure you have sufficient supplies of meds and other necessities just in case. We also recommend packing your own hand sanitizer, several face masks, and disinfectant wipes/spray.
Related Post: Items That Are Not Allowed on Cruise Ships
Even though there will be stringent cleaning measures in place, we will still sanitize high traffic touch points in our cabin and disinfect items such as our phones frequently during the trip. We followed similar routines during our visits to Disney World during the pandemic.
Complete Cruise Check-In Early
One of our strategies on embarkation day has always been to arrive to the port early. In previous times, cruisers who arrived early would be among the first to board the ship and get their vacation started.
Sadly, this will not be an option when cruising right now.
Celebrity Cruises will require individuals to check-in online prior to the cruise for a smooth and contactless embarkation process. Further, cruisers will receive an assigned boarding time to facilitate a staggered embarkation in order to reduce crowds in the terminals.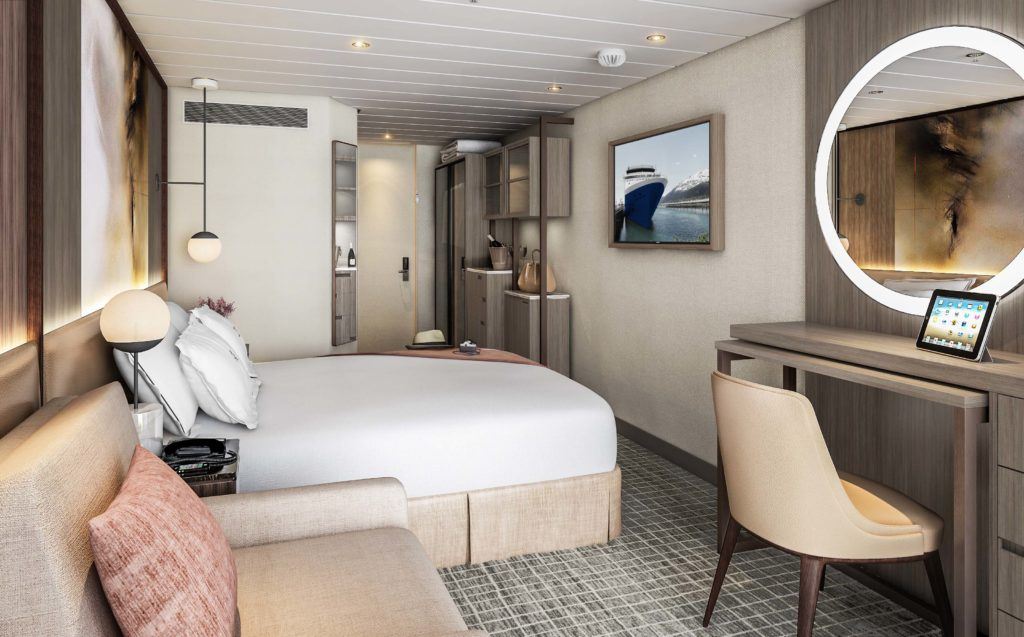 Once you make your final payment, make sure to do the online check-in as early as possible. This will give you the best chance at receiving an early embarkation time slot.
It is still unclear what the check-in time frame will be for these sailings, as this process has not opened up for initial sailings yet.
Also, don't forget to print out your luggage tags.
Muster Drill Will Be Digital
Once cruising resumes, Celebrity Cruises will introduce a brand new approach to muster drills, Muster 2.0. Muster drills are an important part of ensuring guest safety, but the traditional format certainly does not promote social distancing.
So, this first-of-its-kind program reimagines the traditional safety drill by making key elements of the drill accessible to guests on an individual basis via their mobile devices and interactive stateroom TVs. The Guest Safety Briefing on Celebrity Millennium will include what to expect, where to go in case of an emergency, and how to properly use a life jacket.
Related Post: Beginner's Guide to Cruise Planning
After reviewing this safety information on your own, guests will complete the drill by visiting their assigned assembly station on the ship. Here, a crew member will verify that all steps have been completed in a non-group format.
Make Use of the Celebrity Today
The Celebrity Today is a daily activity booklet that is left in your room each evening (or on your smartphone app). It is your source for all the information you need while sailing on Celebrity Millennium. It provides hours of operation for all the restaurants and bars as well as a list of all the daily activities.
From classes, demonstrations, and trivia during the day to game shows, live music, and signature shows in the evenings, your Celebrity Today will provide all of the times that these events are occurring.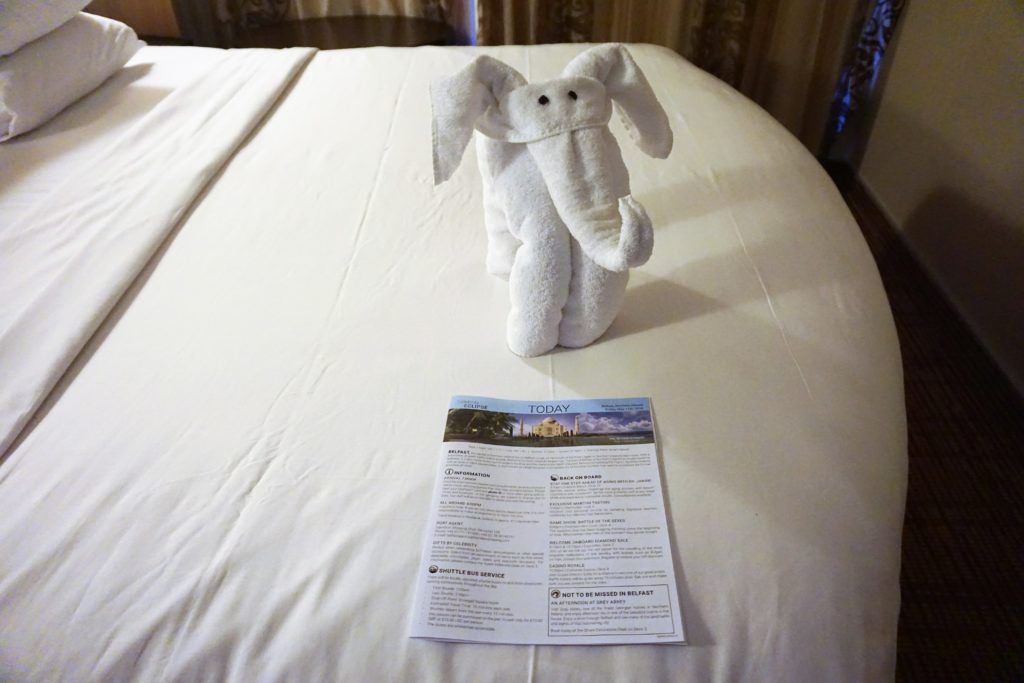 This magazine also provides other helpful info like which port you will be visiting next, the all aboard times, and the weather forecast.
Most Onboard Experiences Will Be Available
With social distancing guidelines, there will be some changes to onboard activities, events, and entertainment onboard Celebrity Millennium. These modifications may include smaller group sizes, extended hours or time slots, and reimagining to reduce interaction. Some activities may be limited to just your travel party. Additionally, all activity and game equipment and surfaces will be sanitized regularly.
Celebrity Cruises indicates that there will be signage at venues informing guests of health and safety protocols to which they need to adhere.
Comments
Do you have anything to add to our list of what you need to know before cruising on Celebrity Millennium? Do you have plans to cruise on Celebrity Millennium this summer? Drop us an anchor below to share your helpful hints when sailing with Celebrity Cruises.