Scroll Down to Watch our Complete Guide to Cruising After the Pandemic!
While the CDC has extended the No Sail Order for cruise ships in U.S. waters until September 30, 2020, CLIA released a statement with more disappointing news this morning. This announcement indicated that all CLIA cruise lines have voluntarily further suspended cruise operations until at least October 31, 2020. Despite these extensions, some brands have already started to provide details about what cruising will look like following the global health crisis. Some European cruise lines have even started sailing or plan to resume cruising soon. If you are eager to set sail, there are several things you need to consider before booking that first cruise. For those ready to hit the oceans, we breakdown everything you need to know about taking a cruise after the pandemic.
12 Things You Need to Know About Taking a Cruise After the Pandemic
Not All Ships Will Sail Right Away After the Pandemic
While not all cruise lines have announced detailed plans, most lines have indicated a phased roll-out of their fleets. Carnival Cruise Line announced weeks ago that it will only be sailing 8 of its ships from three ports when cruising resumes. MSC Cruises also indicated that it will begin sailing in Europe with only two of its ships this summer. While the scheduled dates could likely change, it is certain that not all ships in the fleet will begin sailing right away after the pandemic.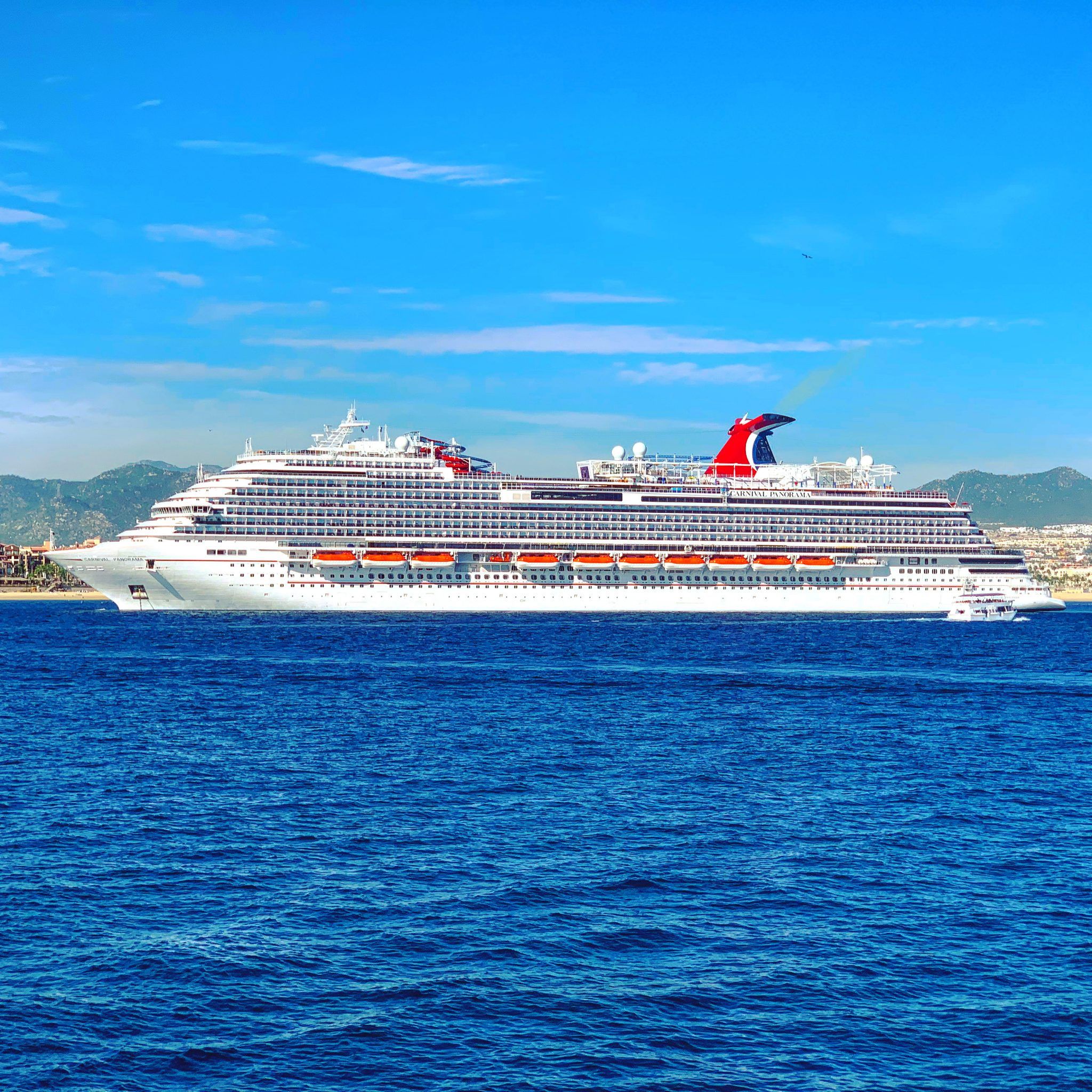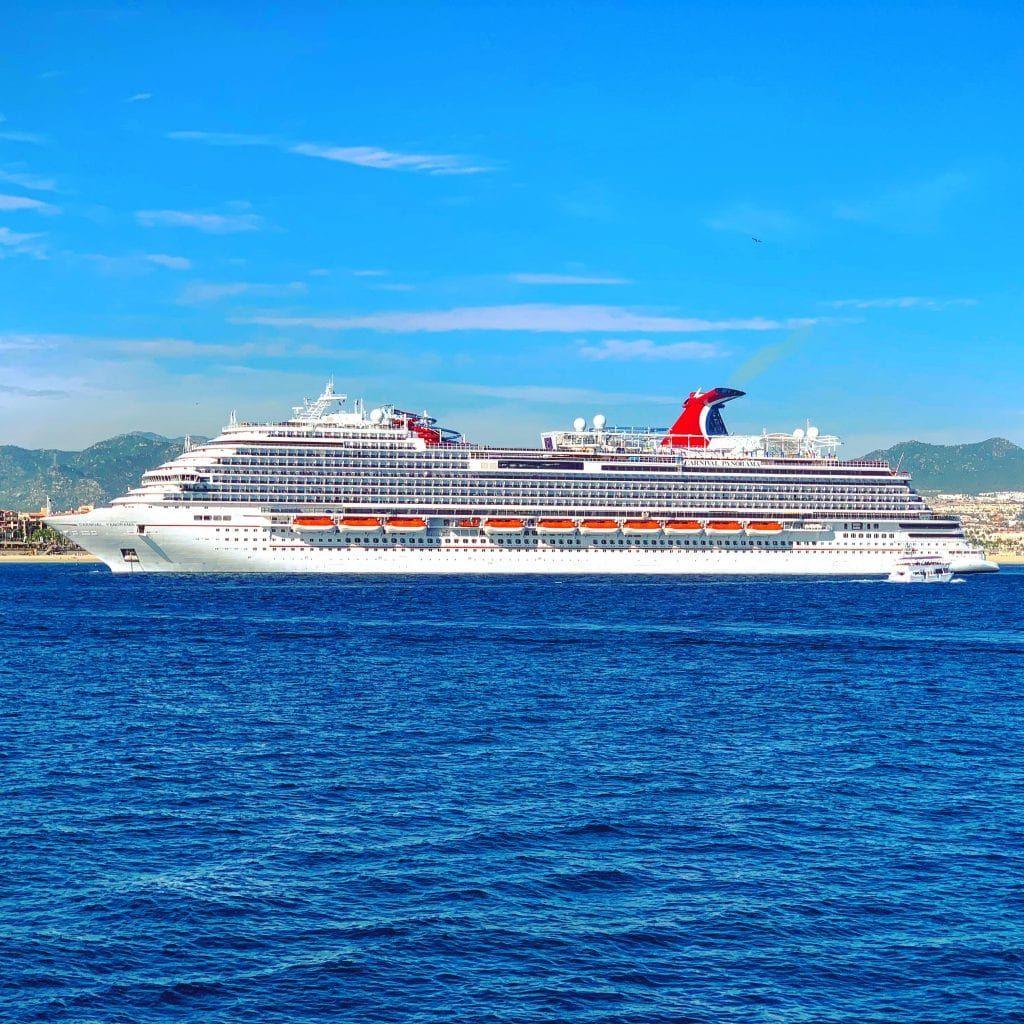 Even though the other major cruise lines have not made official statements yet, the executive leadership of both Norwegian Cruise Line Holdings and Royal Caribbean Group have indicated during interviews that they too will have a phased roll-out of their fleets.
So, while it is not even clear if cruising will resume in the U.S. in 2020, it is inevitable that more cruises will be cancelled going forward once cruise lines determine which ships and homeports will be the first to set sail.
Vessels Will Not Be Full Following the Pandemic
Along with sailing a reduced number of ships, the cruise lines will also be limiting the onboard capacity. Again, the exact details for each cruise line are not yet known, but it is a given that all ships will have a reduced number of passengers following the pandemic to allow for increased space and responsible social distancing.
Bahamas Paradise Cruise Line has stated its ships will be sailing at max 60% capacity, and MSC Cruises has indicated its ships will sail at roughly 70% capacity. Norwegian Cruise Line, Carnival Cruise Line, and Royal Caribbean have stated that ships will sail with fewer passengers but have not committed to any exact figures yet.
The chairman of Royal Caribbean also indicated that the world's largest cruise ships can still be profitable while sailing with a substantial number of empty cabins. So, don't be surprised if your cruise feels a whole lot emptier after the pandemic. For many cruisers, this might be a good thing!
Itineraries May Be Altered Due to the Pandemic
Cruise lines will be working closely with local governments and partners ashore to ensure that initial cruises are successful. So, depending on current health conditions and the willingness of ports of call to allow cruise traffic, itineraries could be altered. While many of the Caribbean islands have opened to tourists this summer with restrictions, other locations like Spain have extended the cruise ban with no end date indicated.
Certainly, cruisers will need to be patient and flexible regarding itineraries. It is possible that ports of call could even change mid trip based on current conditions. MSC Cruises has also recently indicated that guests will only be allowed ashore at ports of call on an approved MSC Cruises' excursion for the time being.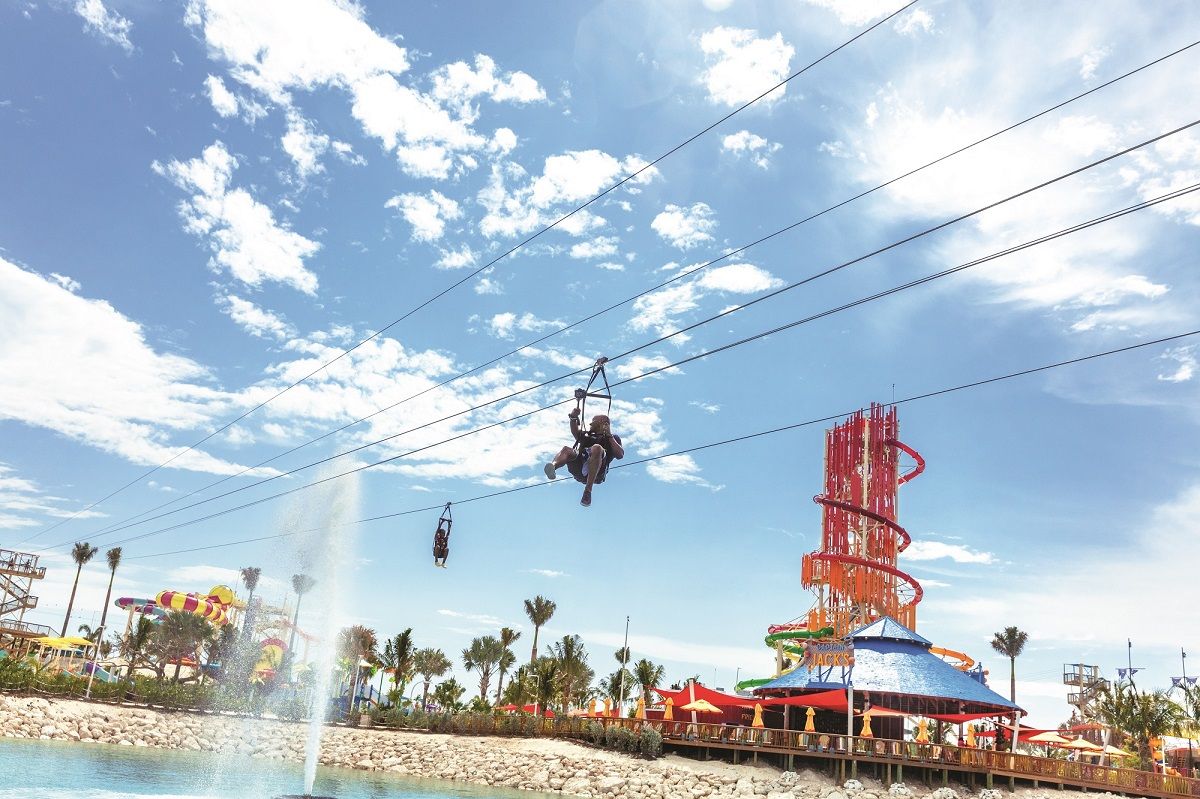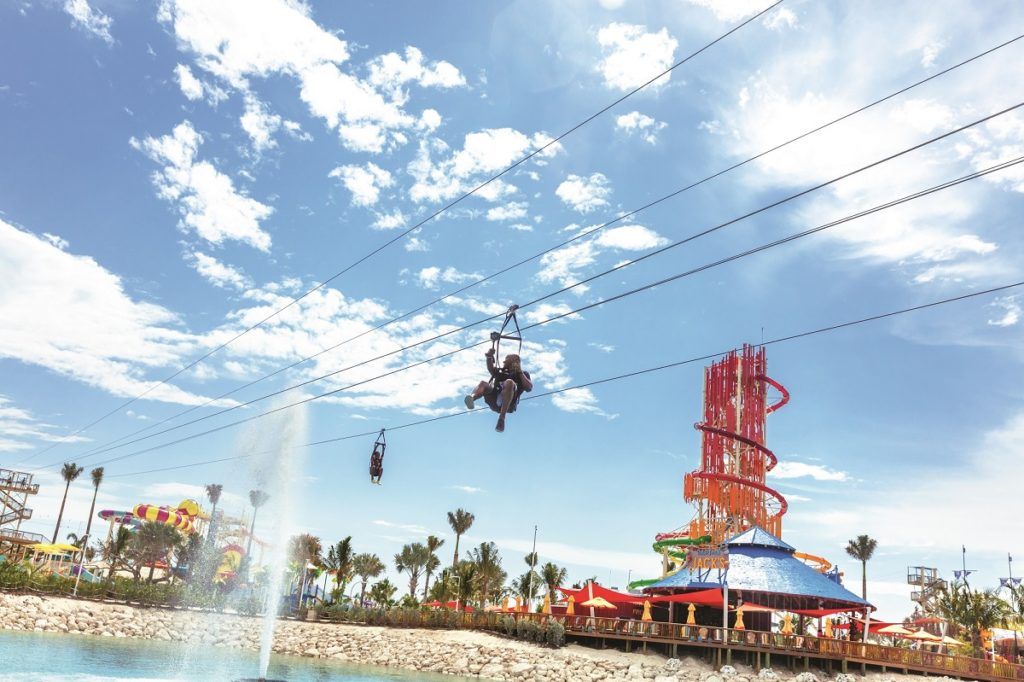 Further, don't be surprised if your sailing includes at least one stop at a cruise line's private island. Cruise lines have more control over these locations and can easily setup activities and events that comply with new health measures and policies as they evolve.
The EU recently released cruise ship guidance following the pandemic which also suggests that we could see shorter cruise durations with fewer ports of call. Initial sailings in Europe have even been short cruises to nowhere.
Related Post: A Complete Guide to Royal Caribbean's Perfect Day at CocoCay
Cruise Lines Will Allow You to Cancel Last Minute
To help ease cruisers' concerns and encourage individuals to book, many major cruise lines have eased cancellation policies through the end of 2020.
Most of these "cruise with confidence" plans allow cruisers to cancel up to 48 hours in advance of a sailing and receive a future cruise credit good towards another cruise. These credits are good through 2021, with a few cruise lines even letting cruisers apply funds to cruises through 2022.
Now, if there is a last minute change of heart given evolving issues related to COVID-19, a personal matter, or illness, you can cancel and not lose your investment. Still, we strongly advise all individuals to purchase travel insurance.
You Won't Be Able to Arrive Early at the Terminal
One of our coveted embarkation day tips has always been to arrive to the port early. In previous times, cruisers who arrived early would be among the first to board the ship and get their vacation started.
Sadly, when taking a cruise after the pandemic, this will not be an option. Cruise lines have indicated that they will be requiring individuals to check-in online prior to the cruise for a smooth and contactless embarkation proceess. Further, cruisers will be assigned a boarding time to facilitate a staggered embarkation in order to reduce crowds.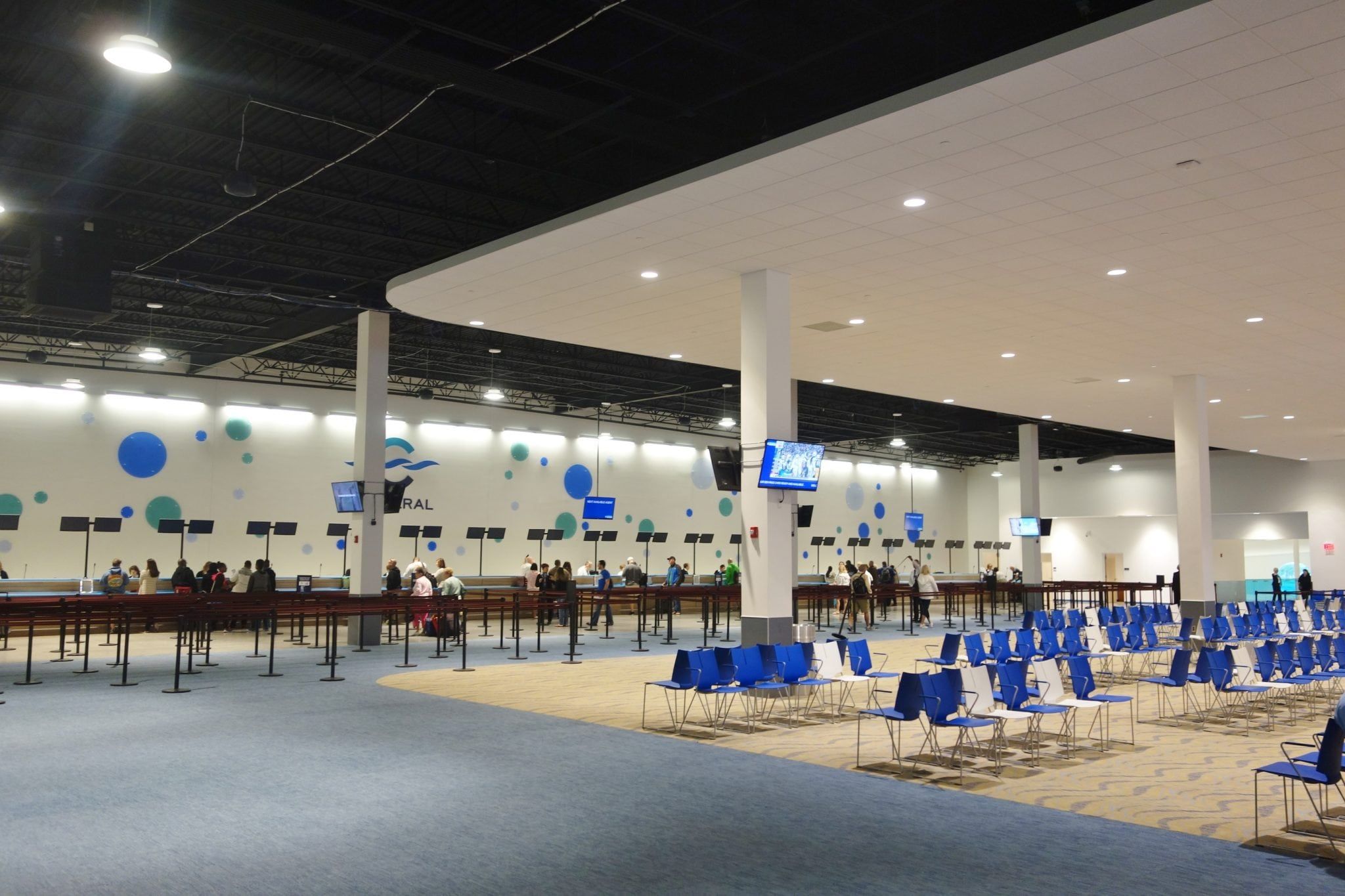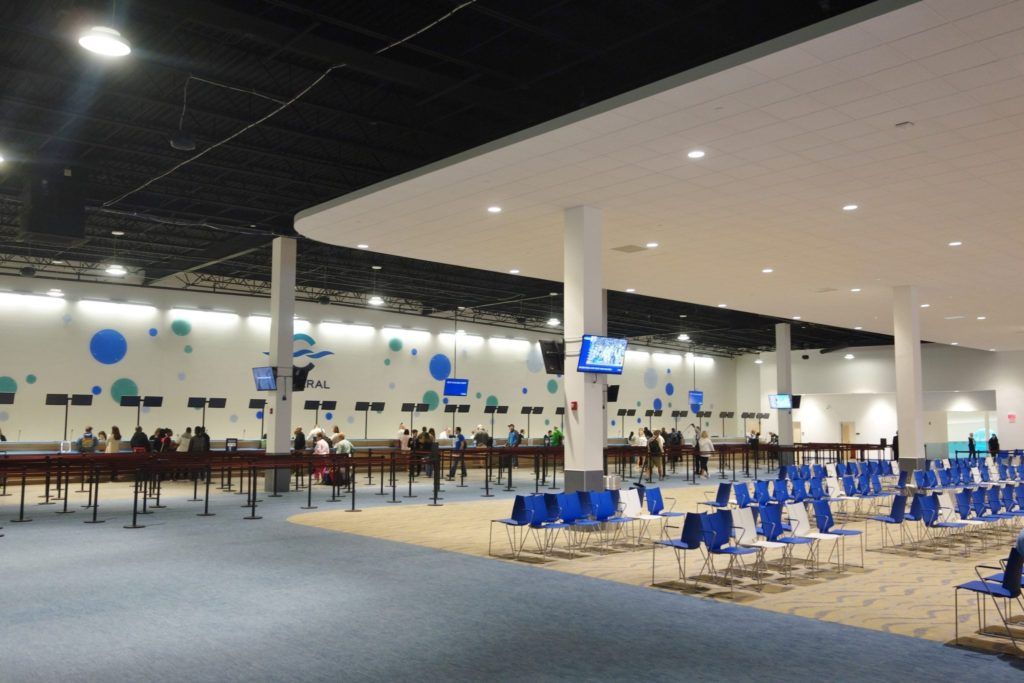 Yes, cruise lines have been doing this for years, but they almost never enforced that assigned boarding time. Well, get ready for them to do so.
Terminals will need to remain properly staffed to reduce congestion and allow for social distancing. Cruise lines will also enforce enhanced health screening questionnaires and procedures before boarding the ship.
You Will Have Your Temperature Checked…And Maybe Even a COVID Test
Major cruise lines have indicated that they will have enhanced medical precautions to ensure the health and safety of guests. Chief among these new protocols will be temperature checks. All cruise lines will be checking passenger (and crew) temperatures at embarkation and disembarkation, as well as at ports of call. Virgin Voyages will be using thermal camera technology to monitor temperatures.
MSC Cruises has taken these health measures one step further. In the cruise line's recently revealed comprehensive health and safety protocols for European sailings, it indicated that guests will be required to complete a Universal Health Screening at embarkation which includes three main components: a temperature check, a health questionnaire, and a rapid COVID-19 test.
Increased Sanitation Throughout the Ship
We have always felt that the staff on cruise ships do an amazing job keeping public areas and venues clean. Now, more than ever, cruise lines will be ramping up the sanitation process throughout the ship.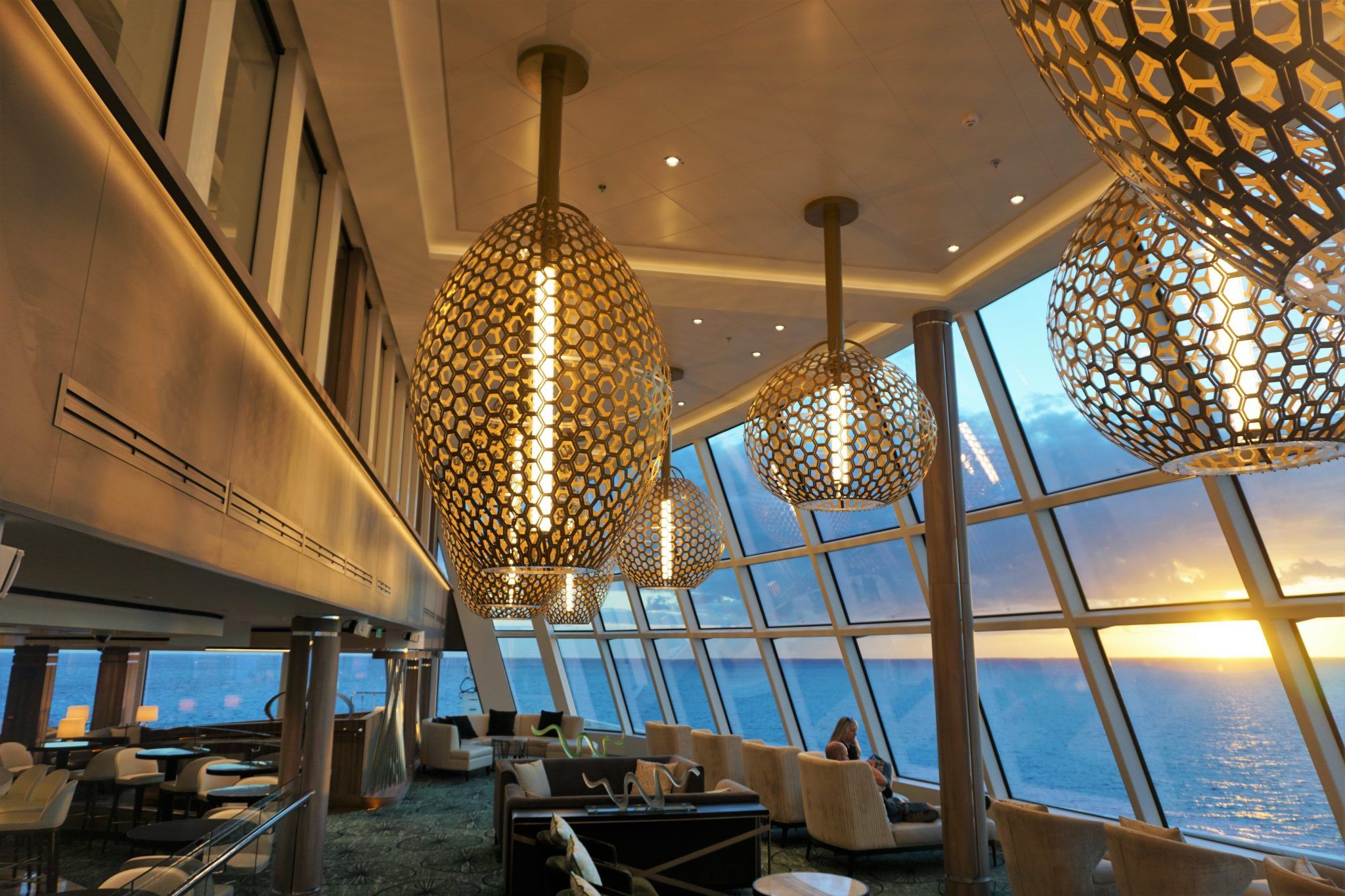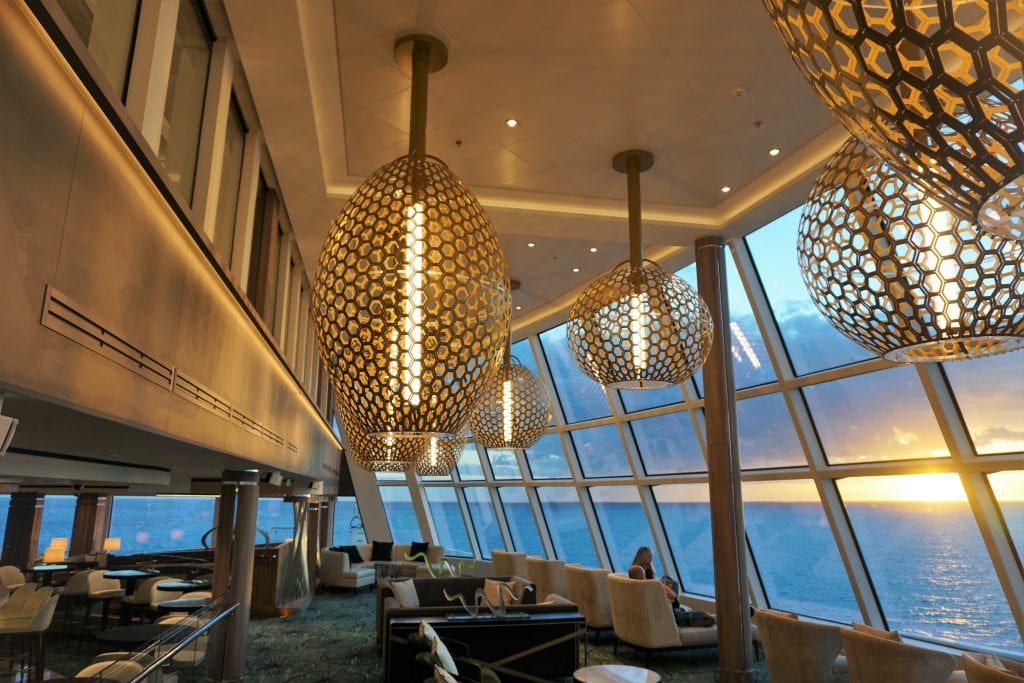 All major cruise lines report they will increase the frequency in which cabins and public areas are cleaned each day. Some cruise lines even report plans to sanitize high traffic areas and touch points up to 10 times a day!
Other measures will be used to ensure sanitation including fogging as well as the use of hospital grade disinfectants and UV-C light technology. Areas like handrails, elevator buttons, theaters, and dining rooms will see even more sanitation to help prevent the spread of the virus.
Further, cruise lines will be installing medical grade air filters that remove 99.95% of airborne pathogens. Some cruise lines, like Virgin Voyages, are going even further. Scarlet Lady will provide 100% fresh air in all cabins and public venues with use of its HVAC system already in place. There will also be an air purification system in place that has been shown to kill 99.9% of viruses.
Dining Rooms Will be Reconfigured When Taking a Cruise After the Pandemic
The cruise ship buffet, as we know it, is gone, at least initially. Some major cruise lines have already confirmed that these dining venues will no longer be self-serve. Instead, typical buffets and other casual eateries will be staffed to serve guests.
But, dining changes will not stop at buffets.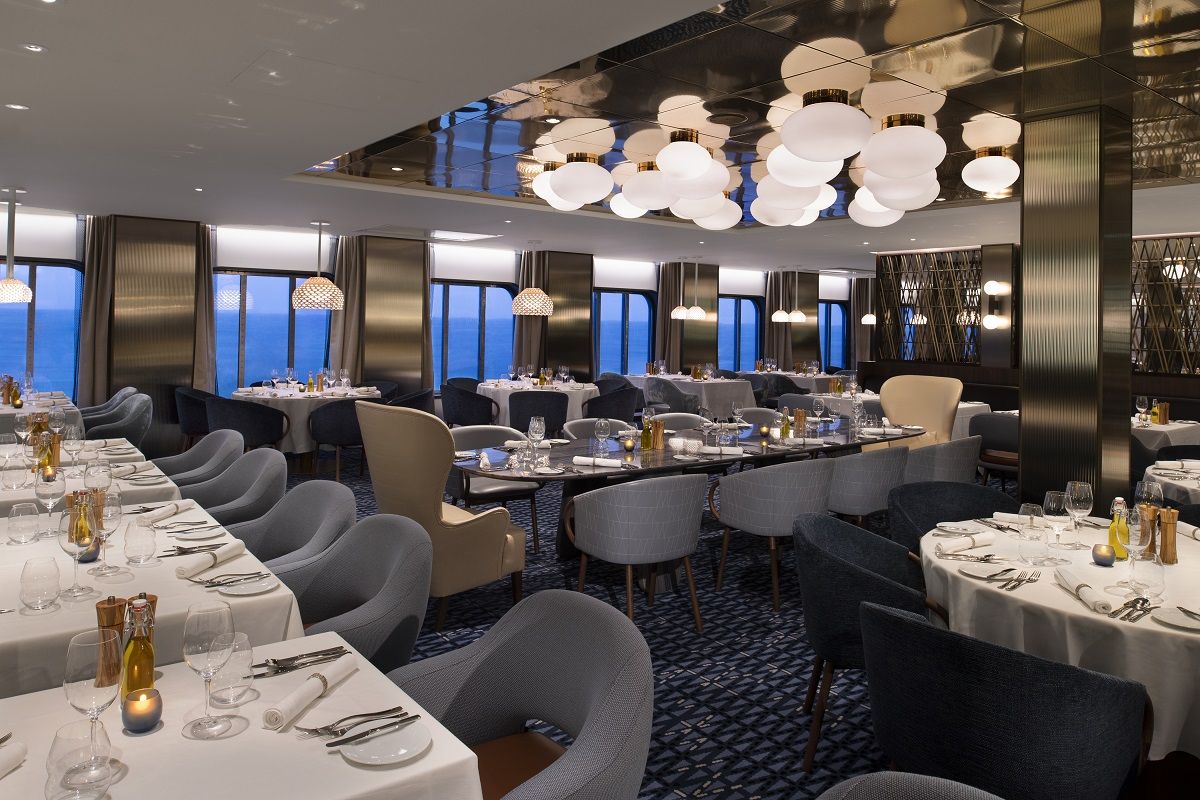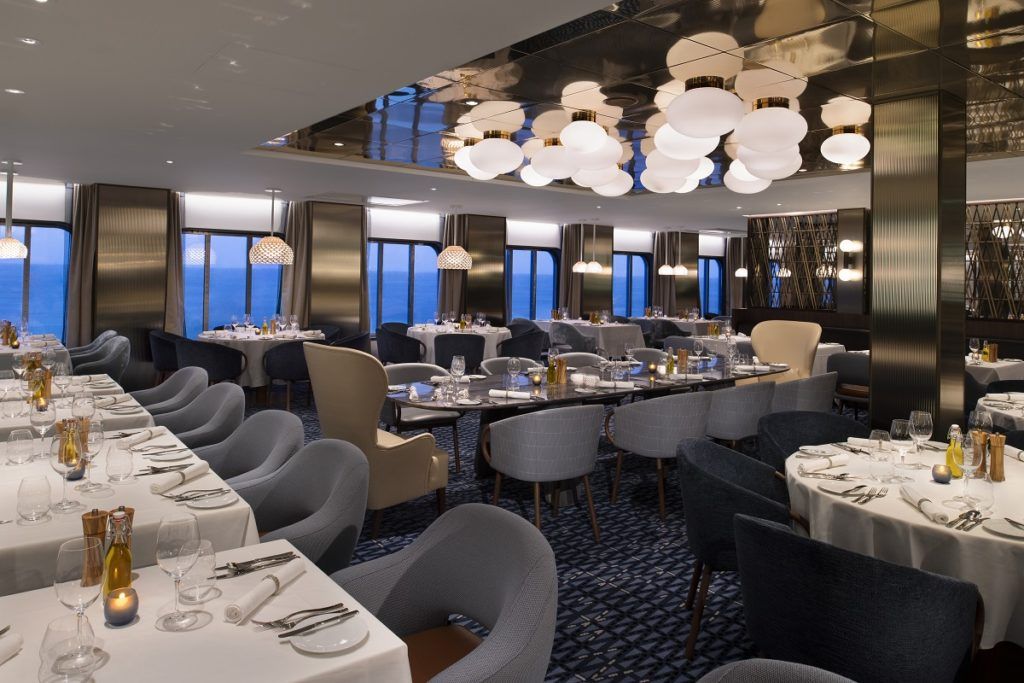 In the main dining room, tables will be reconfigured to allow 6 feet distance between parties. Also, individuals will no longer be sat with other parties at larger tables. Further, dining rooms will be regularly cleaned between seatings. Cruise lines could also implement other protocols, such as single use menus or reservations required like many restaurants on land. MSC Cruises has indicated that it will use QR codes for dining and bar menus to facilitate contactless ordering.
There could also be a shift towards more individualized dining options, like room service, to avoid over-crowding in restaurants. Or, there could even be installation of plastic barriers in restaurants and bars to ensure distancing between parties.
So, it is safe to assume that eating and drinking on a cruise ship will be quite different once cruising resumes after the global health crisis.
You Will Need to Social Distance When Taking a Cruise After the Pandemic
By now, we are all familiar with the new term social distancing. You won't be able to escape it on a cruise ship either!
Most cruise lines have made vague references to "responsible social distancing", without providing many details about enforcement or what procedures will be implemented to ensure proper distancing.
We suspect that many of the social distancing guidelines that we have on land will also be implemented once cruising resumes. This could include placing markers on the ground to indicate spaces for lines at places like Guest Services or the coffee shop. It's also likely that loungers will be spaced six feet apart on the pool deck, and it will be required to leave seats open between parties in entertainment venues.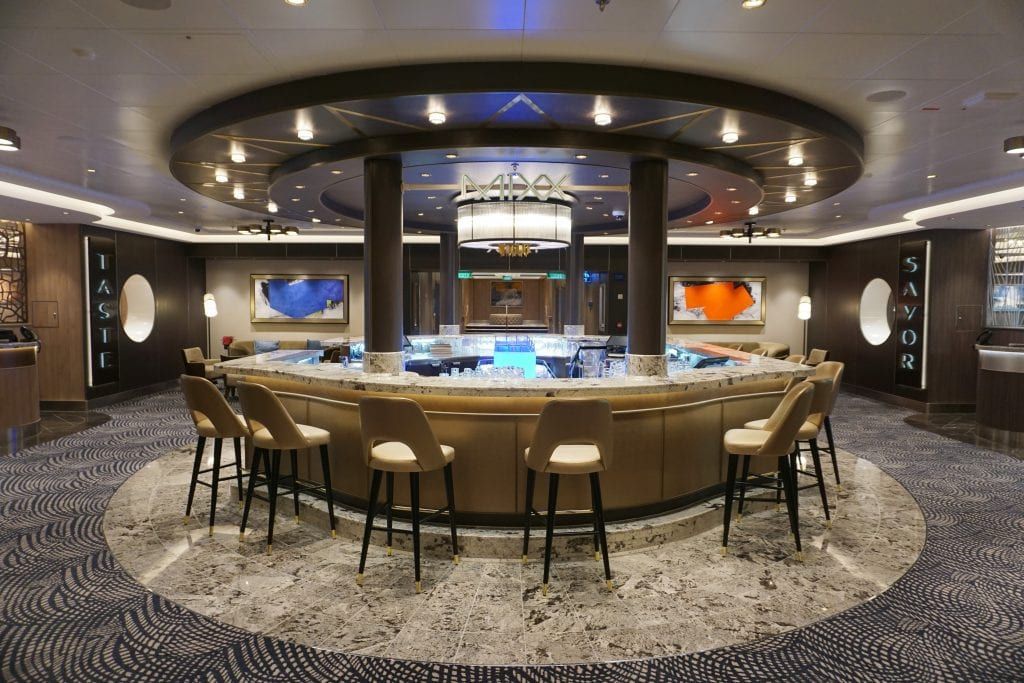 Casinos will likely space slot machines and gaming tables to keep cruisers properly separated from one another as well.
Staff will likely have to regularly patrol congestion points like the promenade. Will this enforcement be perfect? Probably not. Will it be up to cruisers to self distance at other high traffic areas, like elevators, the sports decks, and the gym? Most likely.
Some Events Will Be Modified or Cancelled
With cruise lines establishing social distancing guidelines, there will certainly be changes to onboard activities, events, and entertainment.
MSC Cruises has indicated that guest capacity in venues will be reduced, and activities will be modified for smaller groups. Guests will be able to pre-book activities to assist with crowd management and are advised to do so. Youth areas will also operate at a reduced capacity.
Other cruise lines will most likely implement similar changes. We can see some ships adding multiple showtimes for productions to facilitate social distancing.
Norwegian Cruise Line's initial Sail Safe measures indicate that their ships will offer more activities at the same time to help spread out cruisers throughout the ship.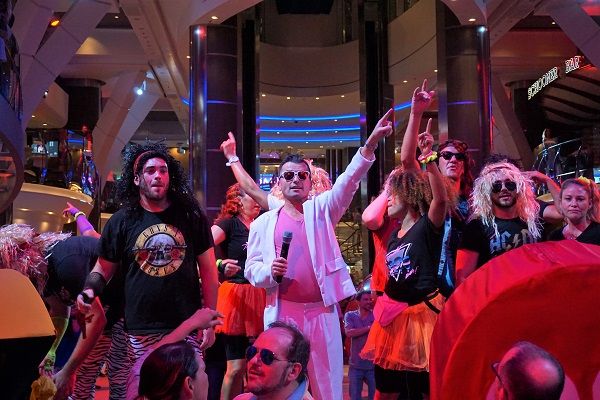 Yet, we all know that some cruising events tend to draw bigger crowds. There's the 80's party, the White Party, the Silent Disco, parades, and other cruiser game shows like the Crazy Quest or Battle of the Sexes.
It is likely that the cruise lines will need to reconsider how these events are executed following the global health crisis. Some of these events may not run or might be significantly modified. MSC's protocols hint that maybe even these events could require reservations.
Other events that create crowds, such as pool deck events or activities like escape rooms, laser tag, or sporting games where cruisers come in close contact with one another will likely have to be redesigned or temporarily closed.
There is even the consideration for the number of guests that will be allowed in pools and hot tubs at one time.
Crew Will Be Wearing Protective Equipment After the Pandemic
In its announcement, Bahamas Paradise Cruise Line was very clear that its staff will be wearing face masks around the ship. Cleaning crew and food servers will also be outfitted with additional PPE.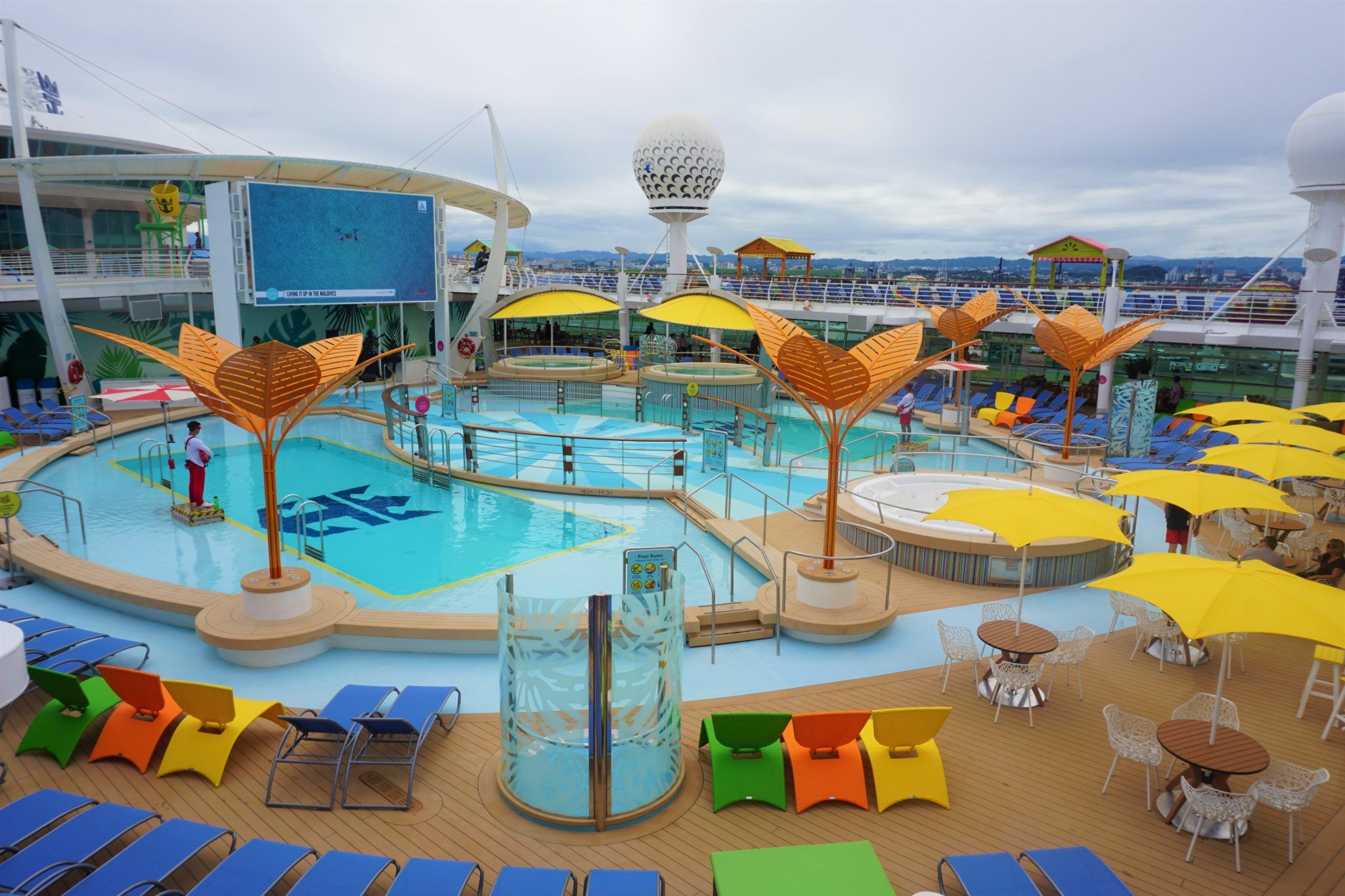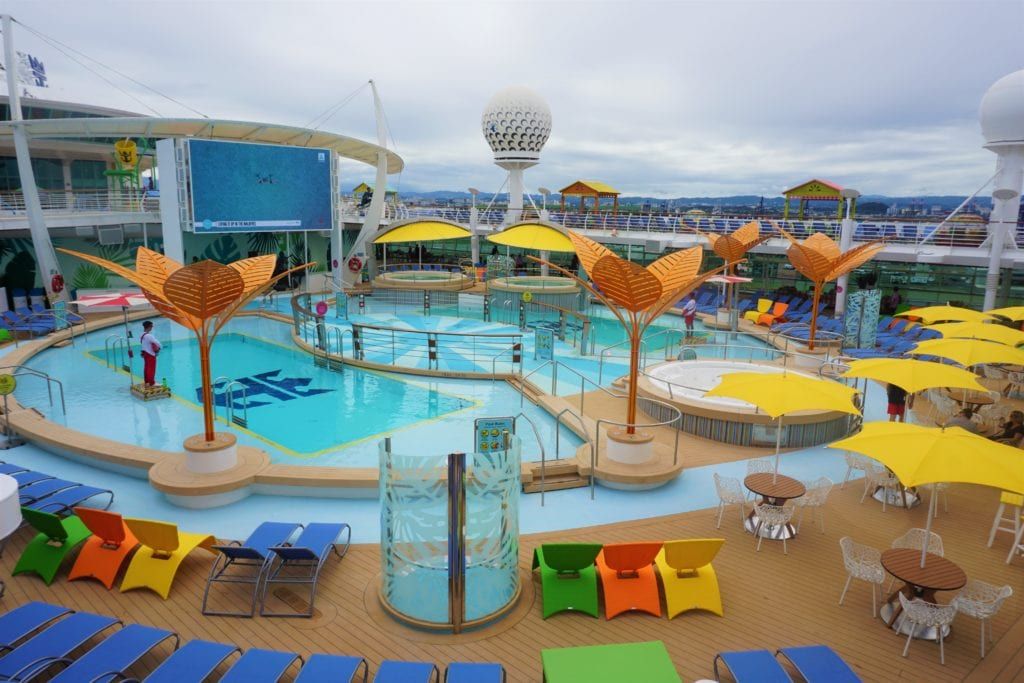 While none of the other major cruise lines have released these details about their return to service just yet, we suspect at least in areas where social distancing will be difficult, like guest services, shops, and food services, those staff members will be wearing masks.
If we look to the European cruise lines that have set sail, inevitably, all cruise lines will require staff to be outfitted in personal protective equipment for both the safety of the crew and guests.
You Will Need to Wear a Face Mask When Taking a Cruise After the Pandemic
The elephant in the room- passenger face coverings. Whether or not you will need to wear a mask on a cruise is one of the most asked questions.
In the US, wearing a mask has become a hotly debated topic. Many states differ on when and where these protective measures need to take place. Living in the Northeast, we have been required to wear face masks in public when shopping or at restaurants for sometime.
If we look to amusement parks, these venues are requiring face coverings as well, even though the state itself might not require residents to do so.
If we look to the EU Healthy Gateways' COVID-19 guidance, it indicates that both crew and passengers should wear masks when social distancing is unable to be maintained. This includes embarkation, elevators, high traffic hallways, and other potentially crowded settings.
Thus far, Virgin Voyages and MSC Cruises are the only cruise lines to issue any statements regarding masks. Virgin Voyages indicated that it will follow suit with whatever the recommendations are on land at the time when cruising resumes. So, if states are requiring masks on land, then masks will also be required to be worn by passengers on Scarlet Lady.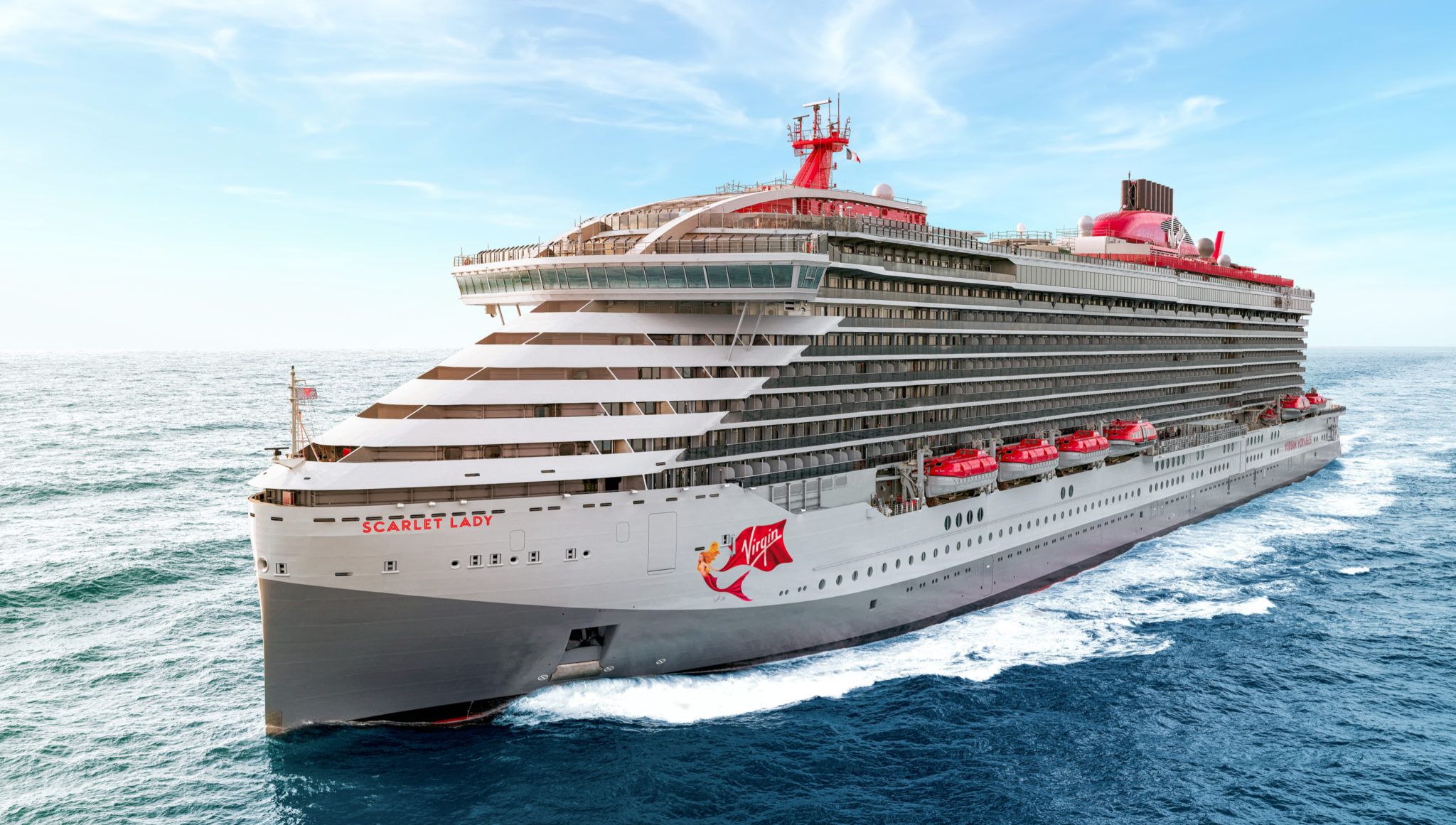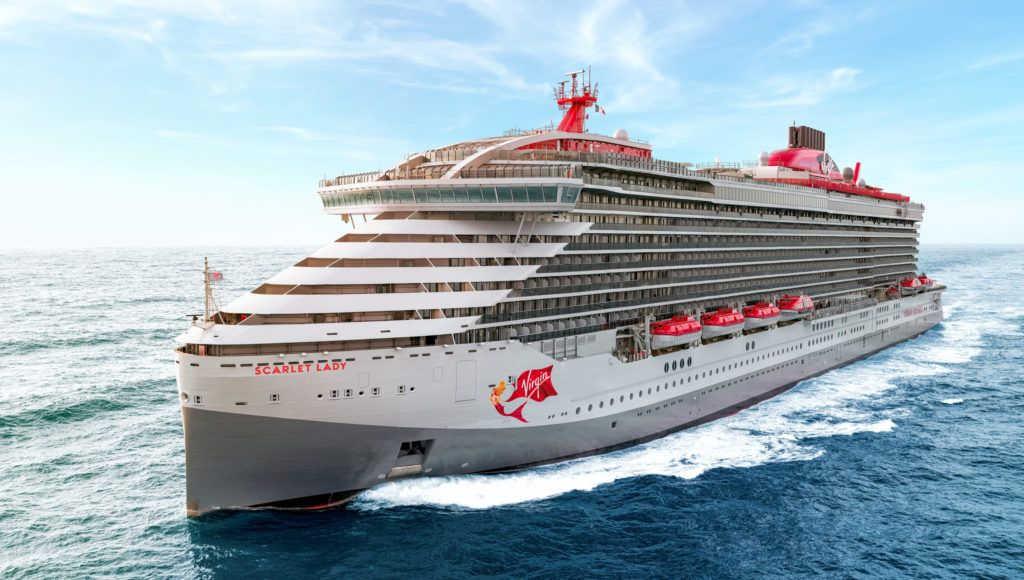 MSC Cruises has explicitly stated that guests will be required to wear a face mask in situations where social distancing is not possible. Face masks will be provided daily to guests in their staterooms and will be available around the ship.
At this point, it is likely that your next cruise will leave you with a face mask tan line!
Comments
Are you planning a cruise after the pandemic? Do you think the changes outlined for cruising are realistic? Drop us an anchor below with your thoughts on travel once cruising resumes.