We are thrilled to have John from In the Loop Travel giving us his inside take on what it's like to cruise on Regent Seven Seas luxury line in this week's guest post.
The older gentleman seated on the lounger said hello and asked where we were from.
Just another day at the pool onboard Regent Seven Seas Mariner during our nine-day cruise through the Med. And another day when a friendly fellow passenger introduced himself and we fell into pleasant conversation.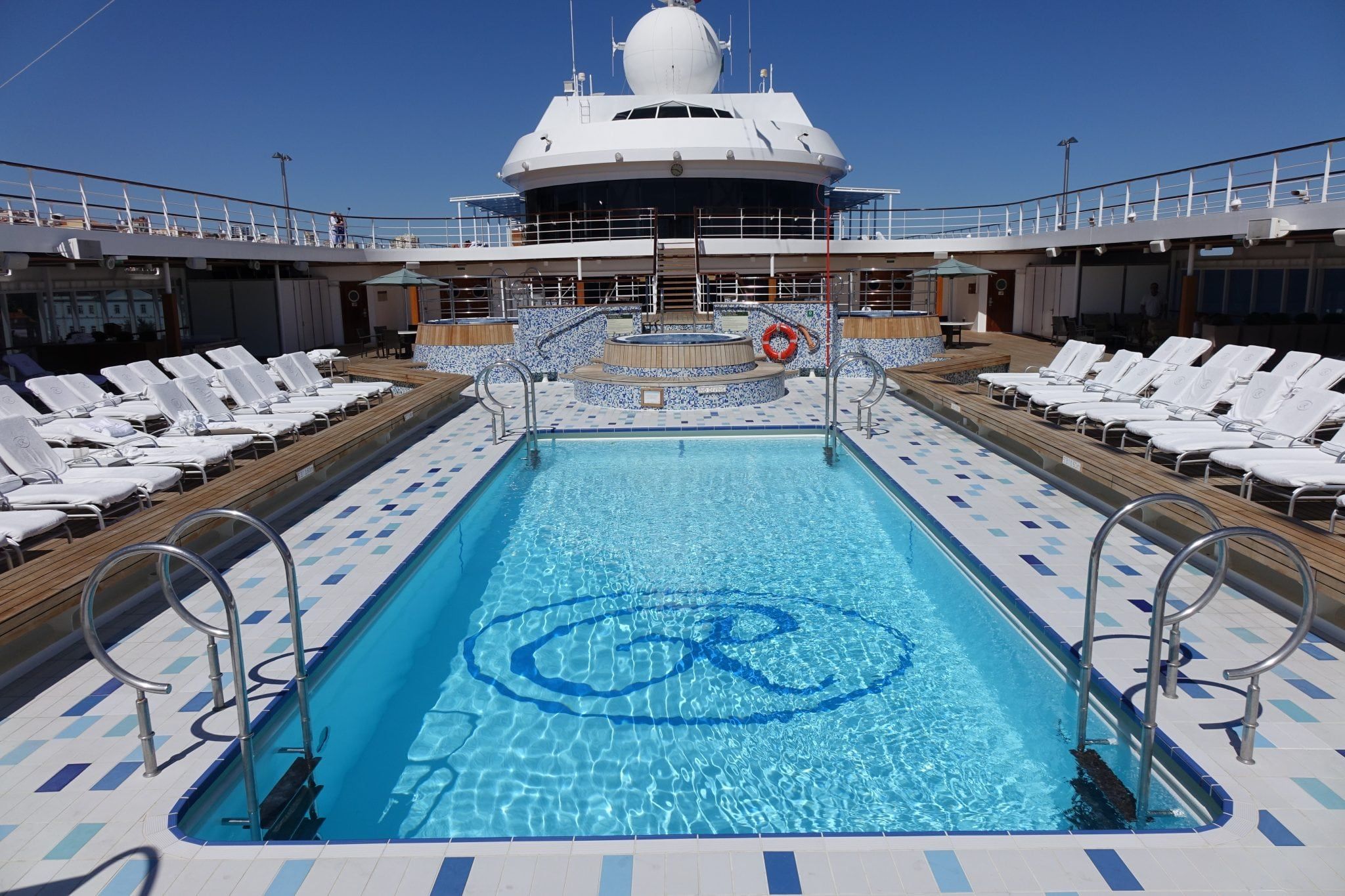 This particular guy owned a large chain of jewelry stores. We also met doctors, lawyers, well-off retirees and high-level executives. And we spied dozens of people with all sorts of cosmetic enhancements (perma-smile facelifts, breasts befitting a 30-year-old but attached to a 70-year-old, and ill-fitting hairpieces).
Shocking, sad, a bit cliche? Hmmm. I don't know. I'll just say it was interesting to be dropped into this world for a week or so.
We gained a peek into a different form of lifestyle when we were invited onboard to review our first luxury cruise experience. This isn't your typical mass-market cruise ship vacation.
We sailed from Lisbon, Portugal, and hit five ports in Spain (Cadiz, Alicante, Ibiza, Malaga and Barcelona), three in Italy (Genoa, Livorno and Rome), Saint Tropez, France, and Monte Carlo, Monaco.
I don't expect our bank accounts could ever support making these cruises a habit, but there are several things we enjoyed about a luxury cruise on Regent Seven Seas Mariner. These are perks you won't find on your typical budget cruise.
Pop the cork. You receive a welcome-aboard bottle of Champagne in your cabin.
Free Wi-Fi. Internet access is a must these days on cruises for many passengers, and Regent Seven Seas offers free Wi-Fi to most of its passengers. Beginning in late 2016, all passengers get free Wi-Fi.
Tips covered. Gratuities are included in your fare.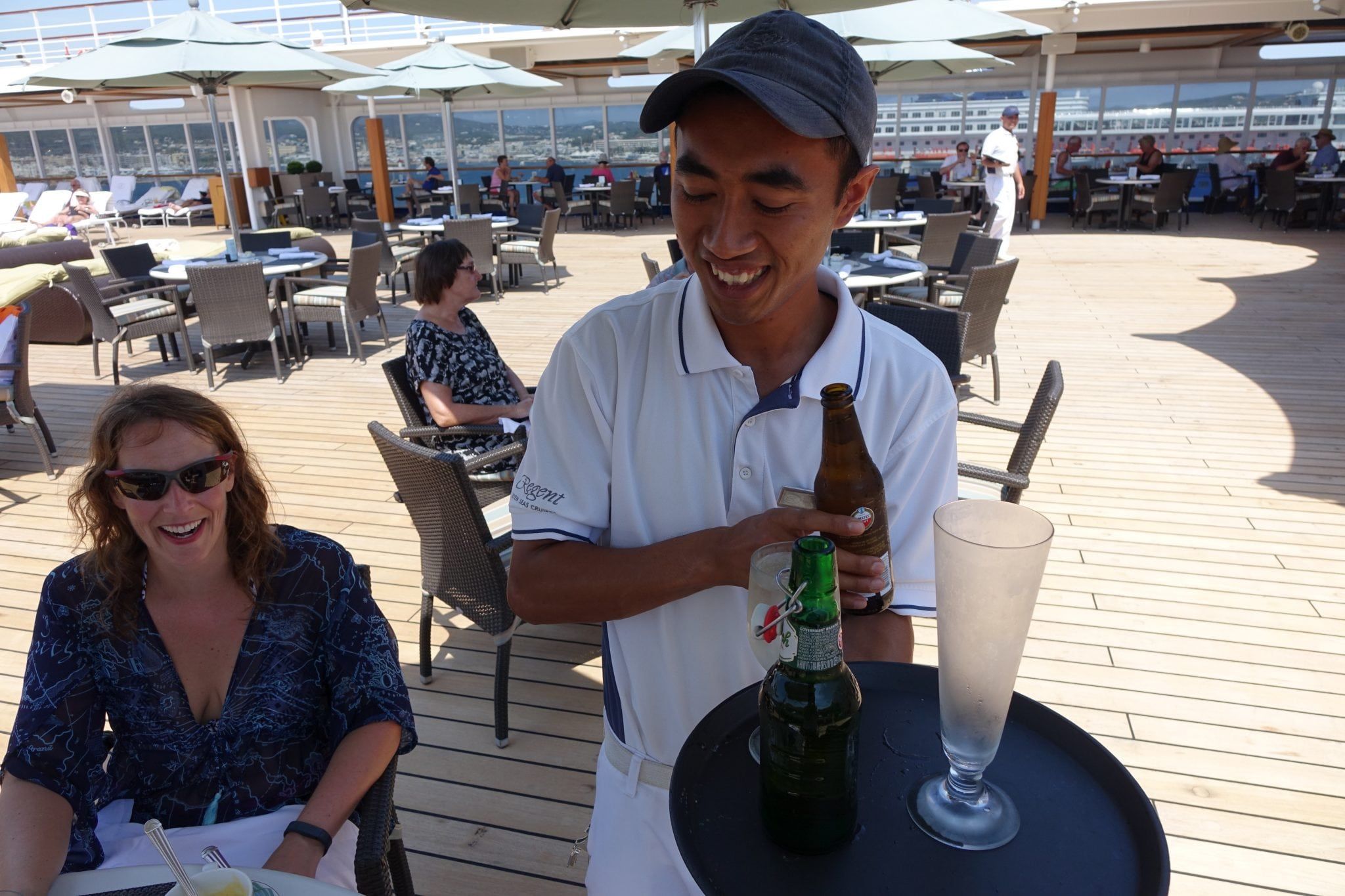 Free flights. Roundtrip airfare from gateway cities is included.
Included excursions. Regent Seven Seas offers free excursions with expert guides at each port stop.
Intimate feel. The ship holds 700 passengers with space to comfortably accommodate everyone, so you won't find crowded public areas or fighting for sun loungers on the lido deck.
Booze it up. You can cozy up to the bar and order what you want (except a selection of premium liquors). Drinks are included in your fare. You know how that bar tab on mass-market lines can cause mid-cruise sticker shock when you peek at your folio? No problem on Regent Seven Seas.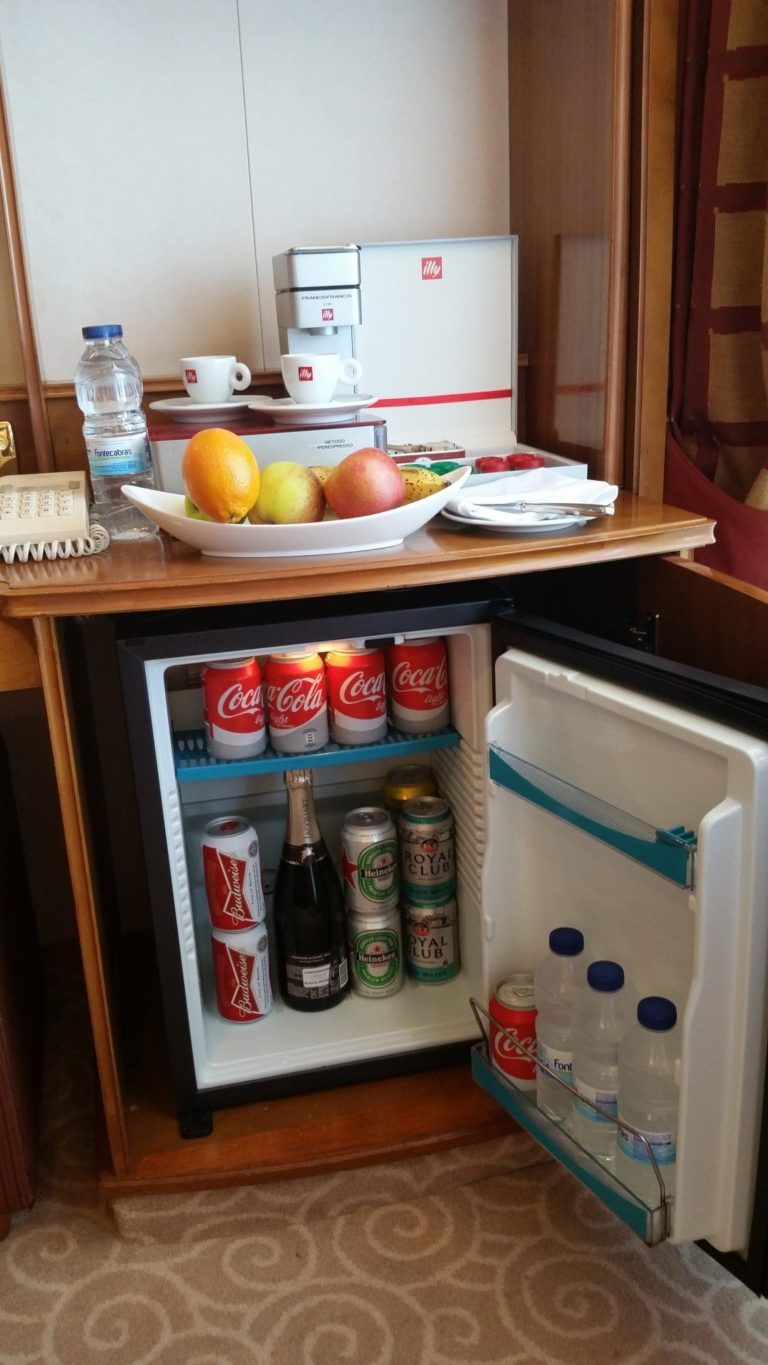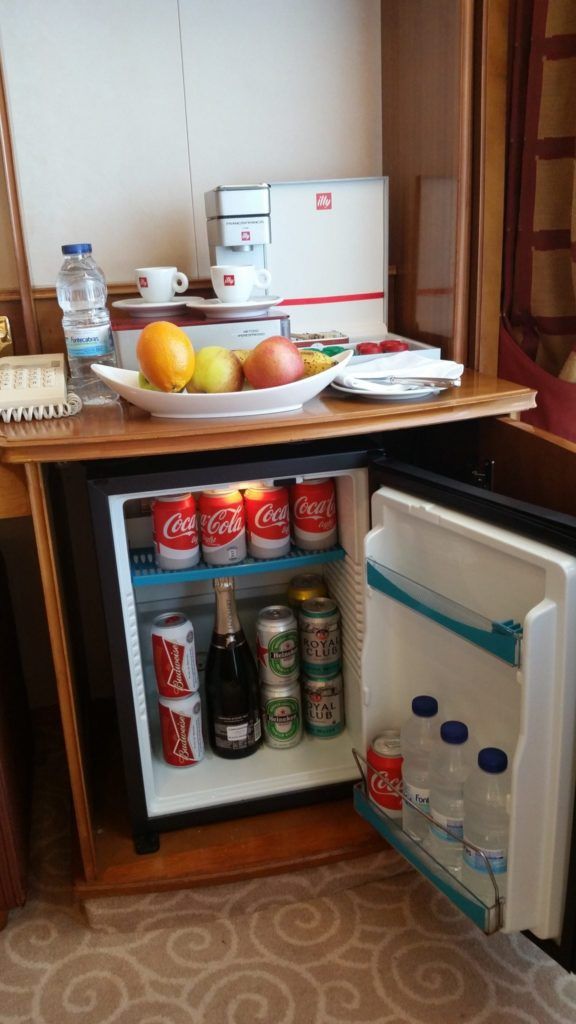 Raid the mini-bar. These drinks also are yours to take. This is a great convenience, and your steward will stock it up with all your favorites: soft drinks, waters, beers, etc.
Balconies. All staterooms and suites offer balconies.
Cookies and more, all day. You can order room service anytime, and the ship also features a coffee/tea station that includes cookies and pastries available 24 hours. It's hard to wander past and not grab a few goodies.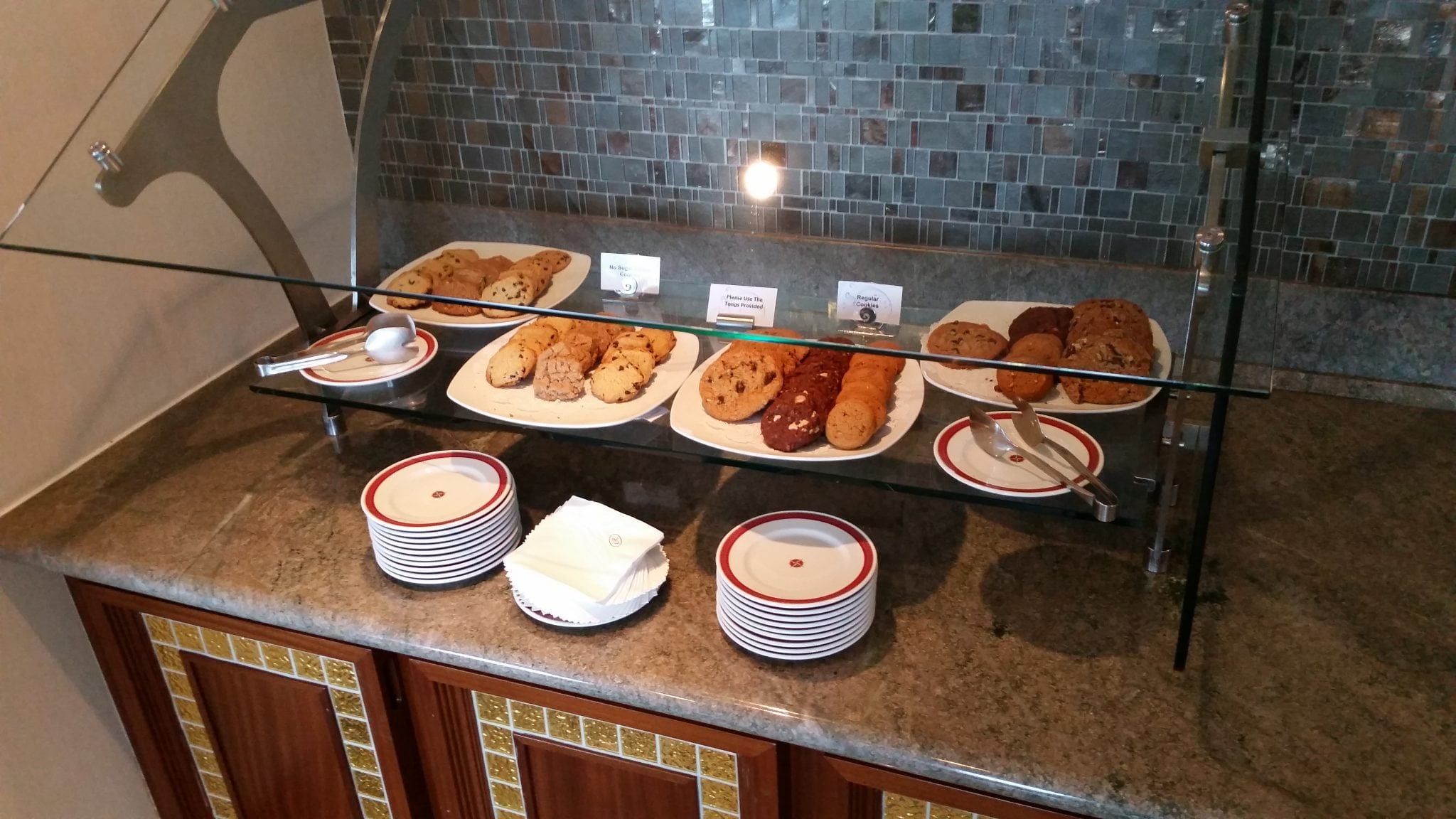 Fresh fruit. A fresh fruit plate is placed in your cabin each day.
All in all, it is a fantastic way to cruise. Just remember, the premium experience comes at a premium price. You can find cruises during promotional periods on Regent Seven Seas for about $300 per-person per day, compared with under $100 for a major line.
Comments
Would you consider taking a cruise on a luxury brand line? Do you think the sticker price is worth it for all the upgraded amenities? Drop us an anchor below to give your thoughts on a luxury cruise on Regent Seven Seas.
[author] [author_image timthumb='off']https://eatsleepcruise.com/wp-content/uploads/2015/11/John_InLoop_Crop.png[/author_image] [author_info]John Roberts is founder of In The Loop Travel, a website that features stories about fitness and adventure while showing you how to have fun and save money on your cruises and at your destinations while staying active.[/author_info] [/author]