It has been a rough road for the brand new cruise line Virgin Voyages. In light of COVID-19, Scarlet Lady's inaugural season was postponed. It was originally to begin April 1st, 2020.
Back in December, the brand provided a further update with plans for Scarlet Lady to sail from PortMiami in May 2021 and Valiant Lady in November 2021.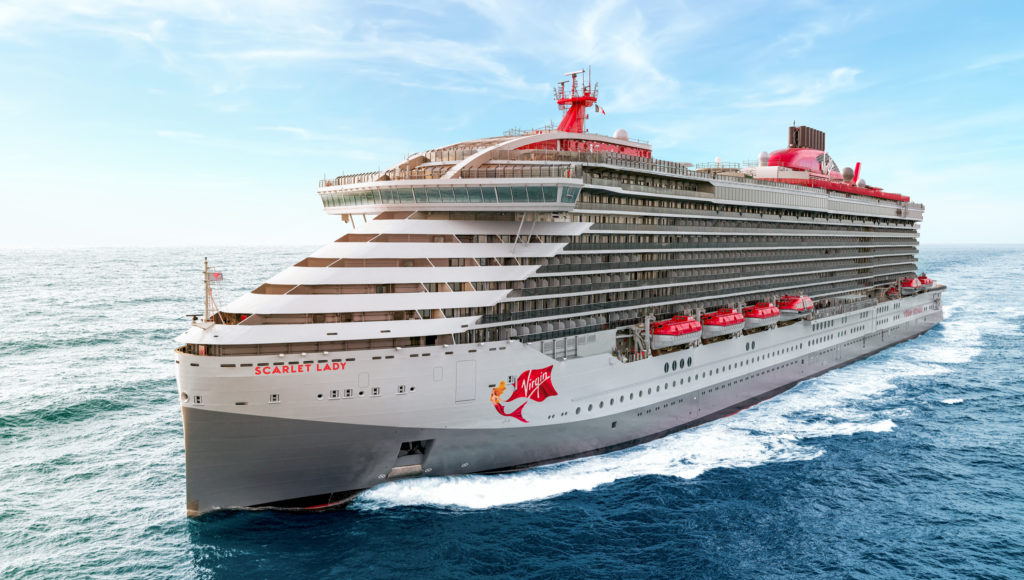 However, Virgin Voyages then postponed sailings through September 17th, 2021 on Scarlet Lady in the United States, but the brand did announce that the ship would sail a series of Summer Soirees in the UK. 
This brings us to the present. While many of the major cruise lines are beginning to resume operations here in the United States, Virgin Voyages has just announced additional cancellations.
The brand new cruise line has made the decision to cancel sailings on Scarlet Lady departing September 22nd through October 1st, 2021, as well as sailings on Valiant Lady departing November 14th through May 1st, 2022.
In conjunction, Virgin Voyages did announce some new sailings in the UK for Valiant Lady beginning in March 2022.
For Sailors canceled for the first time:

Double Your Value Option 
Sailors will automatically be credited 200% in Future Voyage Credit of the amount you've paid to date toward your voyage fare, which you can apply to another sailing, rather than a refund. The FVC is valid for redemption up to a year after the original voyage start date for any sailing with open inventory through 2022.
Refund Option
Or if you'd prefer, sailors can request a refund of everything paid along with a Future Voyage Credit equal to 25% of your existing paid voyage fare to be used on a future sailing. You must request this refund from Sailor Services by August 26th, 2021.

For Sailors canceled more than once:
Your Full Future Voyage Credit
Your full Future Voyage Credit will be restored to use toward a future sailing. The FVC is valid for redemption up to a year after the impacted voyage start date and can be applied to any sailing with open inventory through 2022.
All refunds will be issued to original form of payment within 30 days.
Comments
What do you think of the news that Virgin Voyages further postpones the Scarlet Lady inaugural? Do you have plans to test out this brand new cruise line? Drop us an anchor below to share your thoughts on this recent cruise news update.
Stay up to date with the latest cruise news and travel updates!