You have decided to take a cruise and are ready for the best vacation of your life. All you need to do is actually make a reservation and put a deposit down on this trip. You decide to go to the cruise line's website to book online or call that nice lady pictured on the company's website. You will make a reservation and be on your way. Even though they are telling you that you are getting a good deal on the cruise, how can you be sure? In fact, it is more than likely that you are NOT getting the best possible deal! Why? Because you are not taking advantage of the best ally you have when trying to score a great cruise deal, a travel agent. Here, we outline Why You Should Use a Travel Agent to Book a Cruise.

Why You Should Use a Travel Agent to Book a Cruise
The Occasional Cheaper Cabin

All cruise lines guarantee the lowest prices. Occasionally, you can find a travel agent, that through a special promotion, has a lower per person cabin fare than what is currently advertised by the cruise company. Preferred travel agents sometimes have access to "non-advertised rates" that they can offer certain travelers during time frames other than "last minute".
For our January 2014 sailing on Royal Caribbean International's Independence of the Seas, we were able to secure an inside room at a rate that was over $45 less per person than the price on Royal Caribbean's website. This was booked about 10 months out from the sailing date.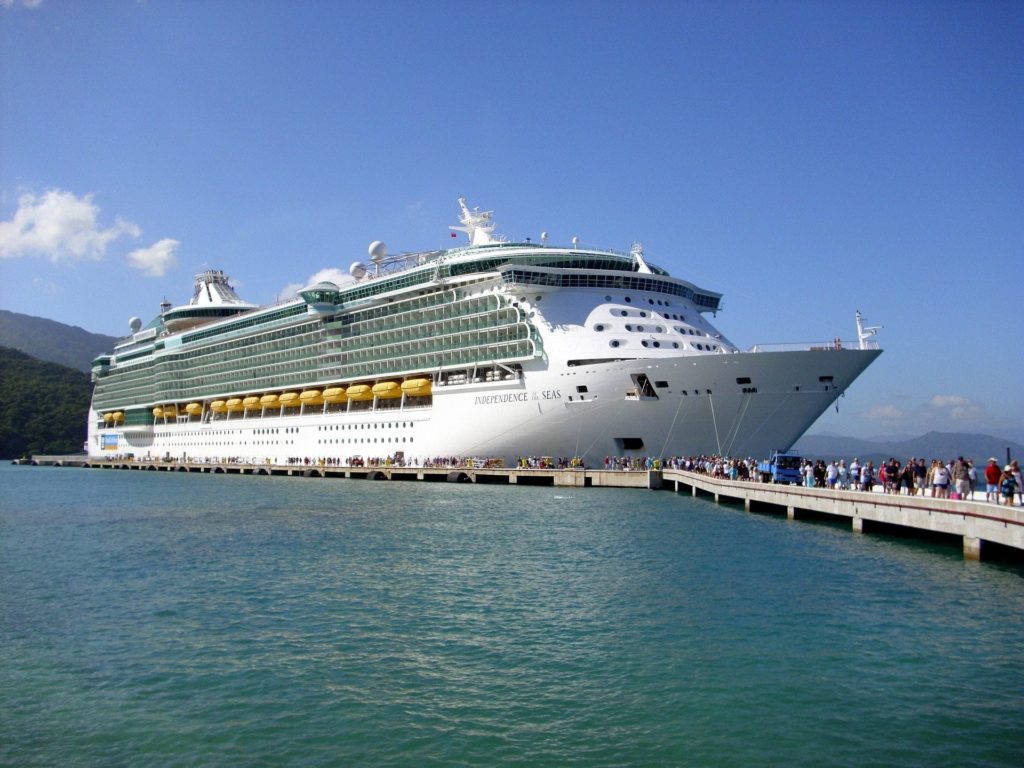 Needless to say, we have firsthand experience that travel agents CAN save you money on the cruise fare, on occasion. Not all travel agents will provide these privileges, so do some research first.
Regardless of saving money on the cruise fare itself, a rare occurrence indeed, there is one even bigger financial advantage to using a travel agent- travel perks!
Additional Travel Perks When Booking a Cruise

There is a lot of competition among travel agents to get bookings. Since most travel agents can't advertise prices lower than those the cruise lines offer, the only means of getting cruisers to book with them is to offer travel perks.
A popular perk is onboard credit. This is "money" that is loaded to your onboard account to be used to purchase items once you are sailing. Basically, you can use onboard credit for almost any purchase except in the casino. Drinks, pictures, specialty dining, and shore excursions purchased while onboard or purchases made in the cruise ship's gift shops are eligible.
Another perk that is frequently offered by travel agents is free prepaid gratuities. Most ships require you to pay daily gratuities for your service onboard. These costs average between $12-$18 dollars a day, per person, based on the cruise line and room category you book. Therefore, free gratuities can save you close to $100 a person for a seven night cruise if a travel agent offers them to you as a perk.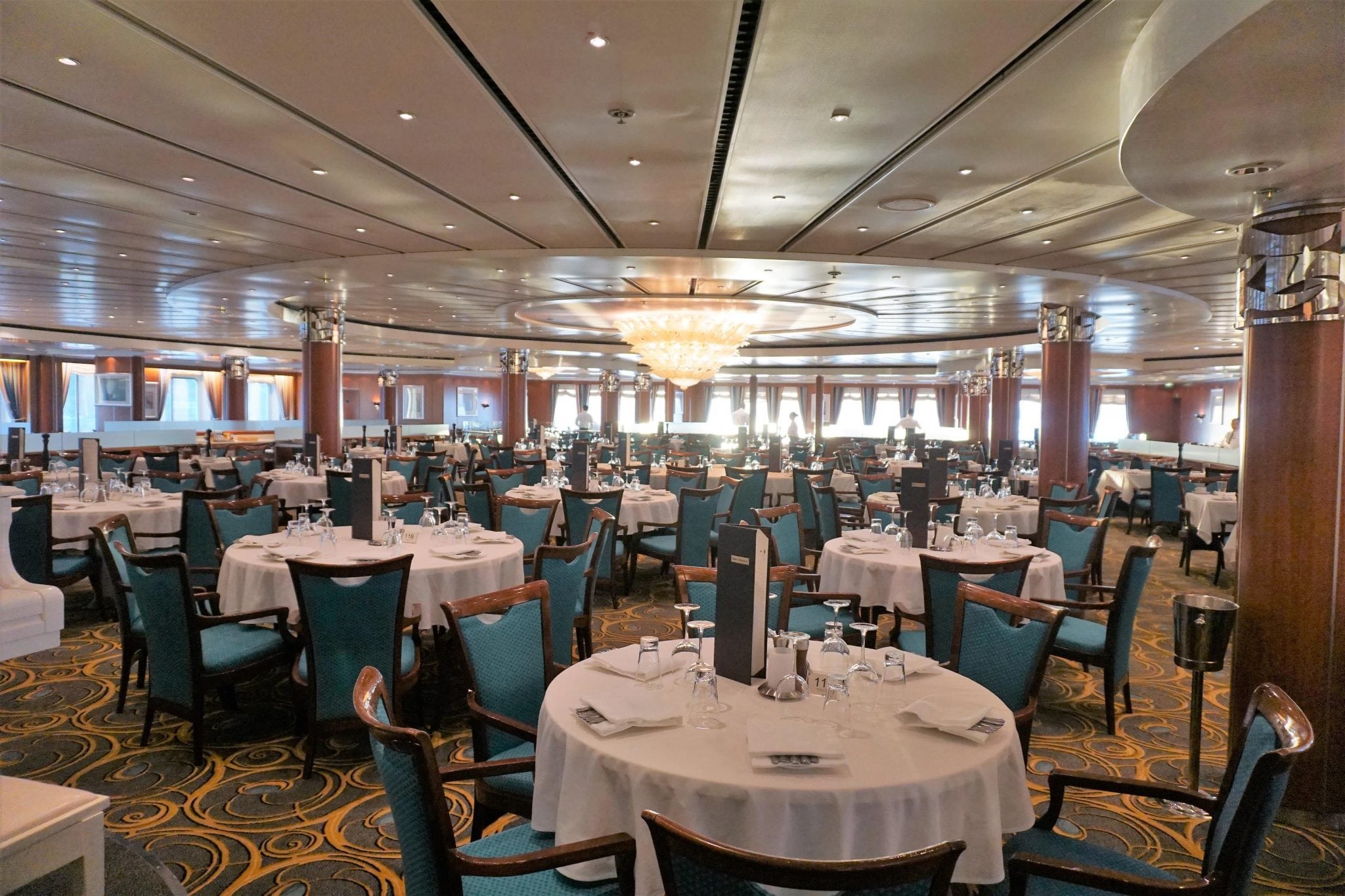 Travel Perk Combos- The Way to Save the MOST Money
Travel agents are almost always running some type of promotion that includes a booking perk. It can be as little as $50 of onboard credit for the cheapest inside stateroom to free drink packages worth over $350 a person, or even more freebies for certain cabin types. But, to get the most out of using a travel agent, and save the most money, you can maximize the travel perks by combining travel agent promotions with cruise line promotions.
Yes, the cruise lines run promotions too. For instance, Royal Caribbean runs WOW sales, Cruise Planner specials, and various other promotions throughout the year. Norwegian Cruise Line frequently offers Free at Sea promotions giving away free beverage packages, specialty dining packages, kids sail free, and more. Celebrity Cruises, Princess Cruises, and most other contemporary lines also run promotions at various times throughout the year, offering the choice of several perks for booking certain itineraries and cabins.
Bottom Line: To score the best value, find a cruise line promotion and then time that with the perks being offered by a partner travel agent.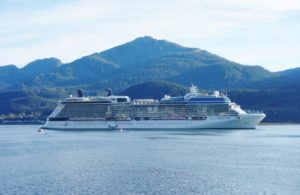 How Much Money Can I Save If I Use a Travel Agent to Book a Cruise?
For our 2014 Independence of the Seas cruise, we were able to jump on a Royal Caribbean WOW sale offering onboard credit of $125 for an inside cabin on an 8 night cruise. We were able to get more than DOUBLE the amount of onboard credit (a total of $275) and pay the same cruise fare by booking with one of our preferred travel agents. And, we were able to put down a reduced deposit of only $250.
Want more examples about the financial bonus of booking with a travel agent?
For our Alaskan cruise in 2014, we waited for a Celebrity Cruise's promotion. For booking a balcony cabin, the cruise company was offering the option of free gratuities, a Classic drink package, or onboard credit. We opted for the drink package, valued at over $780.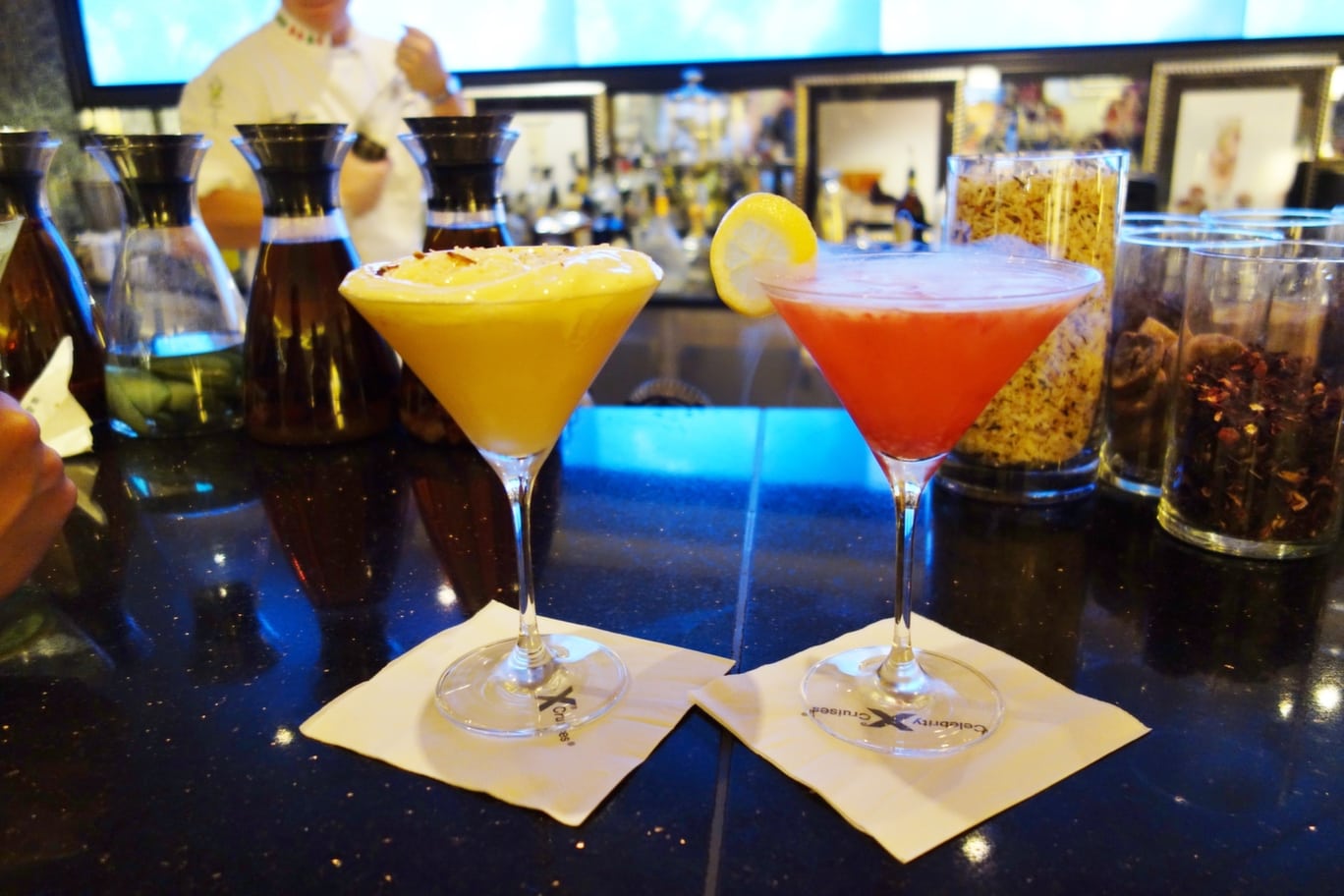 One of our preferred online travel agents was running an add-on promotion offering an upgrade from the Classic drink package to the Premium drink package AND free onboard gratuities. The upgraded drink package was worth an additional $160 and free gratuities were another $168. Thus, booking with this travel agent gave us another $300+ of additional perks, increasing our total perks to over $1,000 in value!
Booking a balcony paid for itself! The travel agent's and cruise line's perks were only offered for a balcony cabin or higher and doing the math, we actually paid less than if we had booked an inside stateroom and paid out of pocket for the Premium drink package and gratuities.

Find a Travel Agent and Begin Saving
So, now that you know that using a travel agent is the smart way to go, you need to find one that you like and trust. While we do a bulk of our own research online, we prefer to call travel agents to verify costs and current promotions.
Once you have a travel agent you can depend on, keep your eye out for cruise line based promotions. Once you see a cruise line sponsored special, get the info, find the price for you cabin category on the website, and then call your travel agents. You might be shocked at what additional goodies they can give you. You could easily save hundreds of dollars by doing just a little extra digging.
Don't be afraid to shop around either. Call a few different travel agents to ask what offers or additional promotions they have. Show that you are committed to booking a cruise vacation, and they may even offer you some additional onboard credit or perhaps dinner at a specialty restaurant if you book with them that day.
How Do You Save Money When Booking a Cruise?
As always, we would love to hear your tips and advice for saving money when booking a cruise vacation. Do you have any secrets to getting the best perks from a travel agent? What's the best deal you've scored? Drop us an anchor below to help fellow cruisers save a few extra bucks on their next cruise.