Tortola is one of the most accessible British Virgin Islands. With deep enough channels to support some of the world's largest cruise ships, there are many options for cruising to this island. During our recent visit on Windstar Cruises' Wind Surf, we spent some time exploring this lush island. If you have an upcoming cruise stopping in Tortola, here are our recommendations for the top things to see on a Tortola Island Tour.

Top Things to See on a Tortola Island Tour
Neighboring Islands
You tour will most likely take place on an open air truck, designed to give you uninhibited views of your surroundings. During your Tortola Island Tour, there will be various photo stops along the way. As we meandered our way along the winding streets of Roadtown, our driver made his first stop at a lookout point for views of the neighboring islands. On a clear day, you can see Guana Island, Virgin Gorda, and beyond.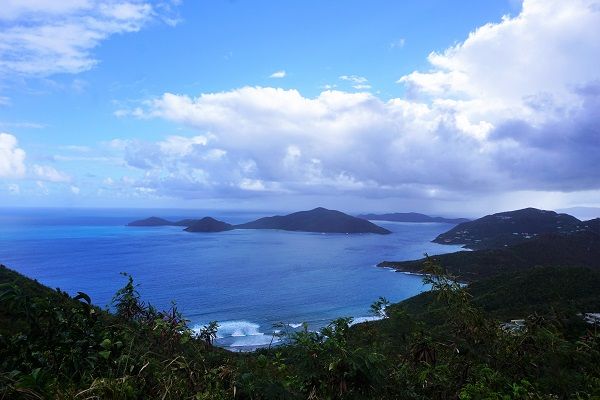 The Road Town Harbor
Continuing your journey along Ridge Road, you will come upon another lookout point. Here, you will have a bird's eye view of the town and the Tortola Cruise Pier. Whether your ship is docked or anchored, this location will provide the perfect angle to capture some perspectives of the ships in port. If you are an avid photographer, make sure to bring a zoom lens. It was a bit overcast during our visit, but still a great photo opportunity.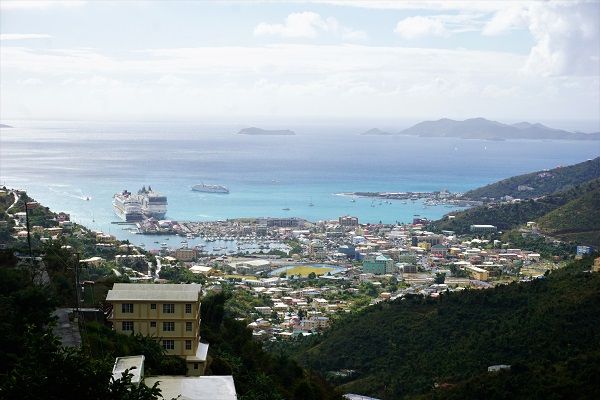 Fahie Hill Murals
Another colorful site that should not be missed on a Tortola Island Tour is the Fahie Hill wall and its artistic murals. Also found on Ridge Road, local artists have crafted these murals as a way to document and share the culture and history of the island. This 75 yard retaining wall painted in 2002 is covered with several images depicting early life in the British Virgin Islands. This is now a popular tourist stop on the island.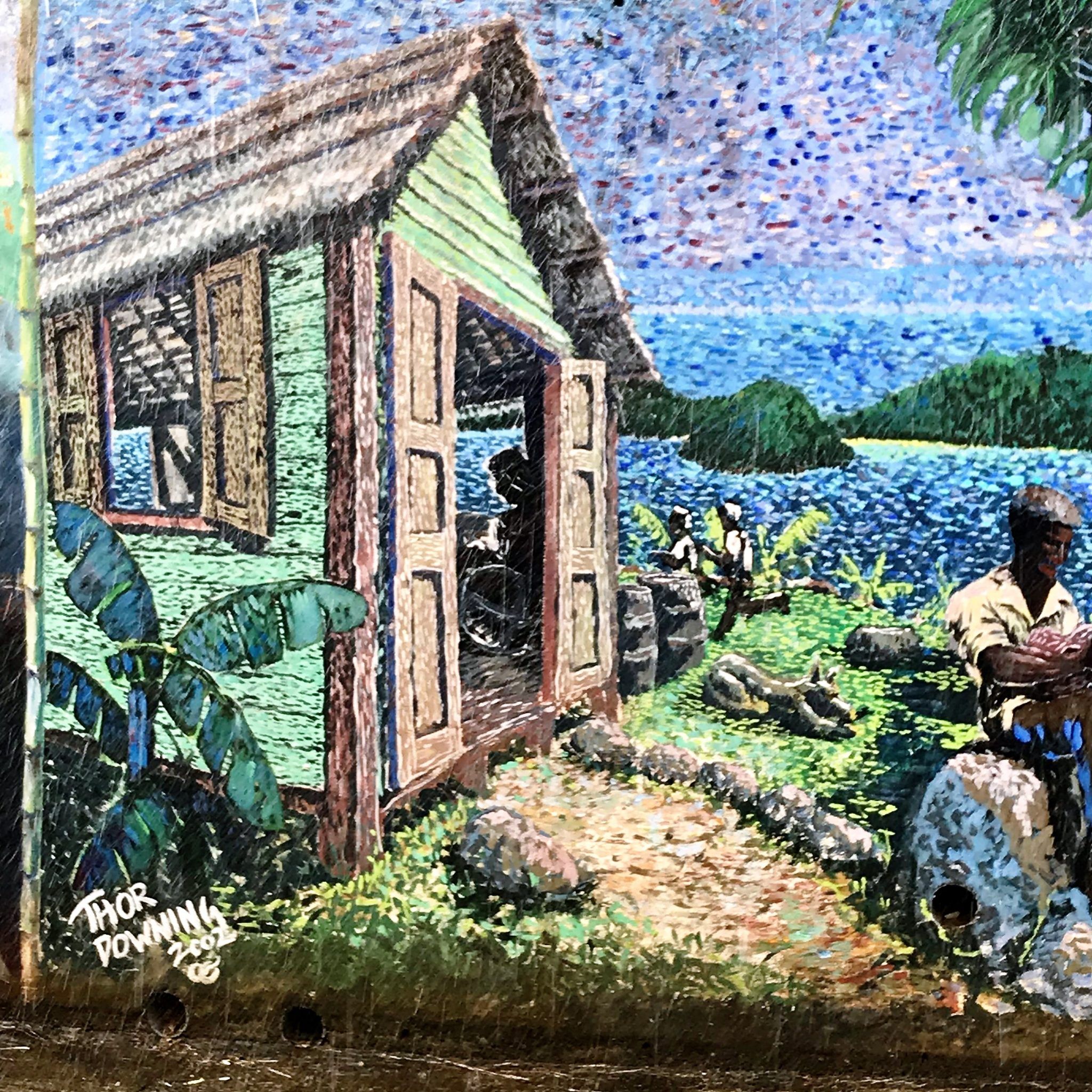 The Beach
No island tour in the Caribbean would be complete without a stop at the beach. During our tour of Tortola, we stopped at Cane Garden Bay Beach. This popular shoreline offers a sizable beach with several different beach clubs. While the sun was shining and the beach was lovely, our tour had only a short visit here. So, we chose to stay ashore and grab some drinks from Pusser's at Myetts. If you are looking for more beach time, inquire with your tour company about the length of your stay at the beach before booking. Other popular beach breaks might include Brewers Bay, Long Bay Beach, or Smuggler's Cove.
Also, right next door to Cane Garden Bay Beach is the Callwood Rum Distillery. Our island tour made a 10 minute stop here as there is not much to see. For a few dollars, you can sample five different types of rum. Of course, I couldn't resist purchasing a few small bottles to take home.
Sir Francis Drake Highway
Rounding out your tour of the island, you will journey along the coast on Sir Francis Drake Highway. You will pass through some small villages that give you a glimpse of the modern day life in Tortola. If you have time, you may stop at Nanny Cay or Sea Cow Bay to test out the local cuisine or check out the marina and beaches. Off in the distance, you may get a glimpse of the uninhabited Norman Island, Peter Island, and/or Salt Island.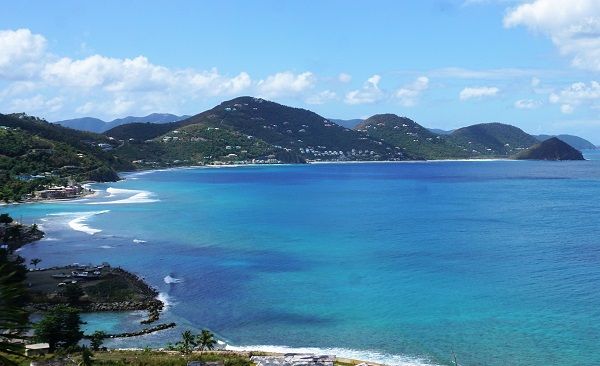 Related Post: Best Things to Do in Tortola on a Cruise
As you head back east, you will make your way into Road Town and the cruise terminal area once again. Of course, once you are back near the ship, you can walk around the pier to do some shopping or head toward the town's craft market not far from the terminal to find some authentic, hand-made artwork and local items.


Getting a glimpse of Tortola during an island tour is a wonderful way to get acquainted with this largest BVI.
Comments
Have you visited the British Virgin Islands on a cruise? Have you taken a Tortola Island Tour? Drop us an anchor below with your reviews of this island.