With the New Year upon us, it is time to start planning that next vacation. While we always feel that it is the perfect time for a cruise, 2020 is gearing up to be one of the best years yet to hit the high seas. If you have been hesitant to test the waters, we give you our top reasons to take a cruise in 2020.


Top Reasons to Take a Cruise in 2020
Brand New Ships
Starting in late 2019 and all the way through 2020, there are a number of brand new cruise ships debuting.
This past fall, Norwegian Cruise Line launched its largest ship to date, Norwegian Encore. This ship is offering Caribbean and Bermuda cruises this year. Carnival Panorama also debuted on the West Coast. Sailing from a brand new terminal in Long Beach, CA, this new ship offers plenty of amenities to enjoy while cruising the Mexican Riviera.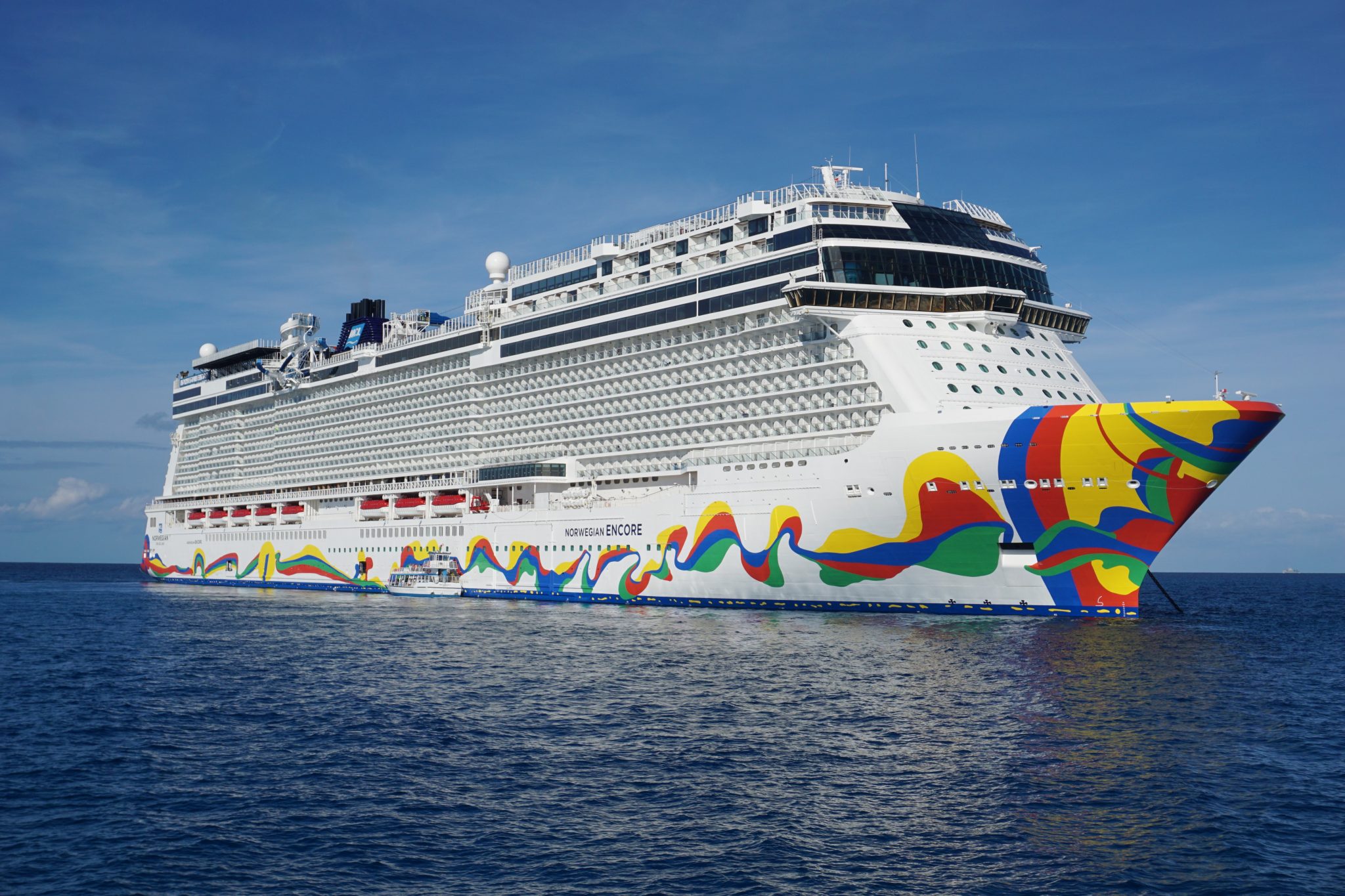 There are also new ships from Princess Cruises, Celebrity Cruises, and Royal Caribbean International launching in 2020.
Not to mention, there is a brand new cruise line, Virgin Voyages, launching this year. Scarlet Lady's inaugural voyage is April 1st, and the Princess and I already have our cabin reserved. This ship is hoping to appeal to those who are new to cruising. It might be the ideal ship to try if you are up for a little risque fun!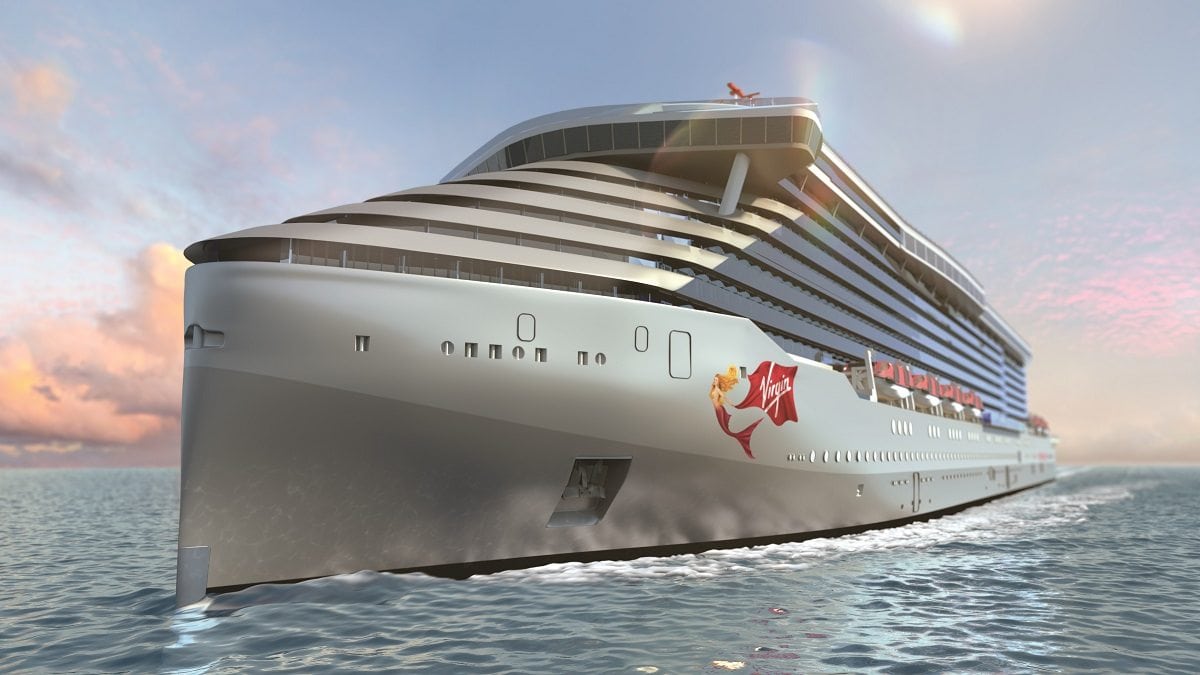 Additionally, river cruise brands including Viking Cruises, Amawaterways, and American Queen Steamboat Company give you even more choices to explore various destinations across the globe.
Worldwide Destinations
There is no longer just the "typical" cruise. Cruise ships venture to every corner of the world. So, regardless of where you want to visit in 2020, a cruise ship can most likely take you there.
For many, a tropical vacation to warm locations like the Caribbean, Bermuda, the Bahamas, or Mexico is probably exactly what you crave.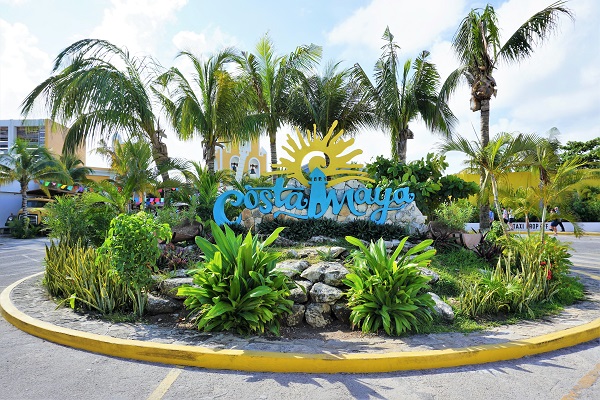 For those who want a bit more out of a vacation, you can traverse historic sites in the Mediterranean, Northern Europe, Greece, or the Middle East. Now, you can even cruise through Southeast Asia or parts of South America on both ocean cruises and river cruises.
Related Post: Viking Jupiter Baltic Capitals Cruise Review
There is also the Alaskan wilderness, one of our favorite destinations to visit on a cruise ship.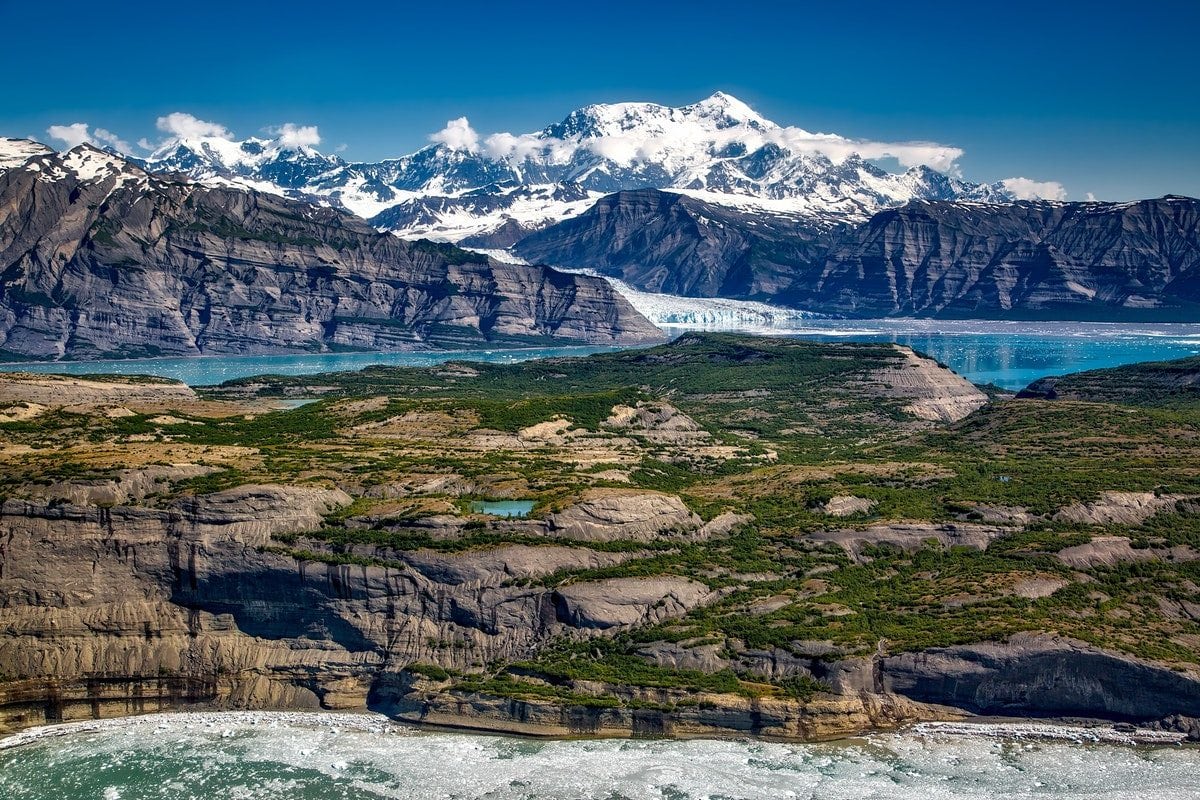 Still not adventurous enough? How about you brave some of the toughest waters as you embark on a journey to Antarctica. Or, venture to the Arctic Circle for a glimpse of the Northern Lights.
Other exotic locales like Tahiti, Hawaii, or Australia can also be enjoyed via cruise ship. You can even go back in time to trace the routes of Darwin in the Galapagos with one of the first ever luxury cruise ships purposely built for the islands.
The moral of the story is that no matter what you envision, a cruise ship can take you there.

Private Islands
Not only do cruise ships visit nearly every corner of the globe, there are also exclusive destinations that you can only visit on a cruise.
Royal Caribbean recently updated its private island in the Bahamas. Now, Perfect Day at CocoCay is one of the best family spots in the region. Offering expansive beaches, a large lagoon style pool, and plenty of rest and relaxation, what's not to love? Did we mention it is all included with your cruise fare?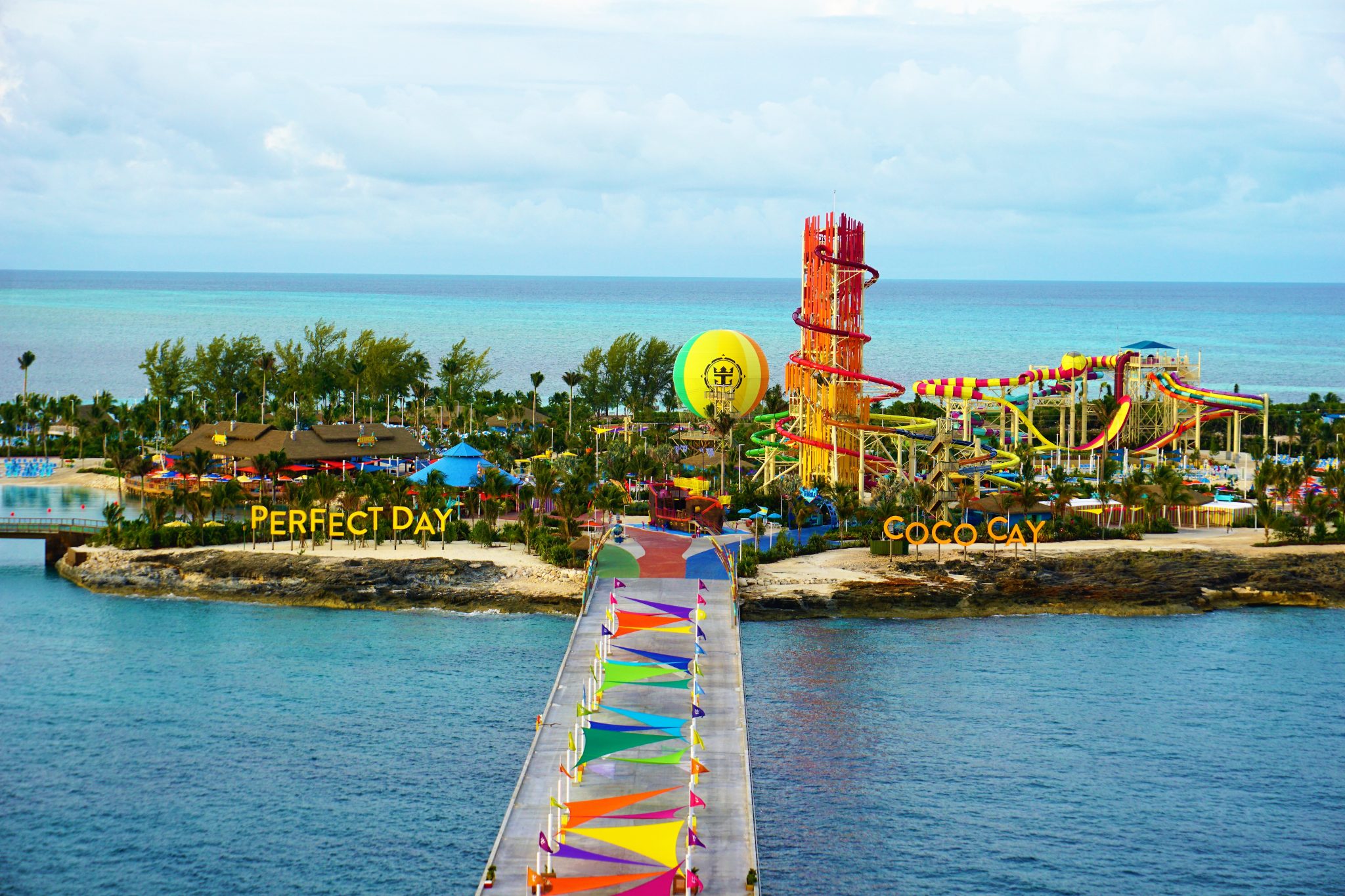 Other up-charge experiences include a waterpark with the tallest slide in North America, zip lines, and a hot air balloon. Stops at Perfect Day at CocoCay are included on select 3 to 7 day cruises, so there is always a perfect itinerary and ship for you to enjoy this exclusive resort.
Related Post: What it is Really Like on Perfect Day at CocoCay
Also brand new for 2020 is MSC Cruises Ocean Cay Marine Reserve. This island is only 65 miles from Miami and offers some of the most pristine shoreline that you will find anywhere in the world. Along with eight beautifully manicured beaches, the island offers plenty of included activities like beach sports and snorkeling during the day and a lighthouse show and stargazing in the evenings.
The island is also home to a conservation and research center. Here, cruisers can learn more about the cruise line's efforts to help re-establish coral and its commitment to the environment.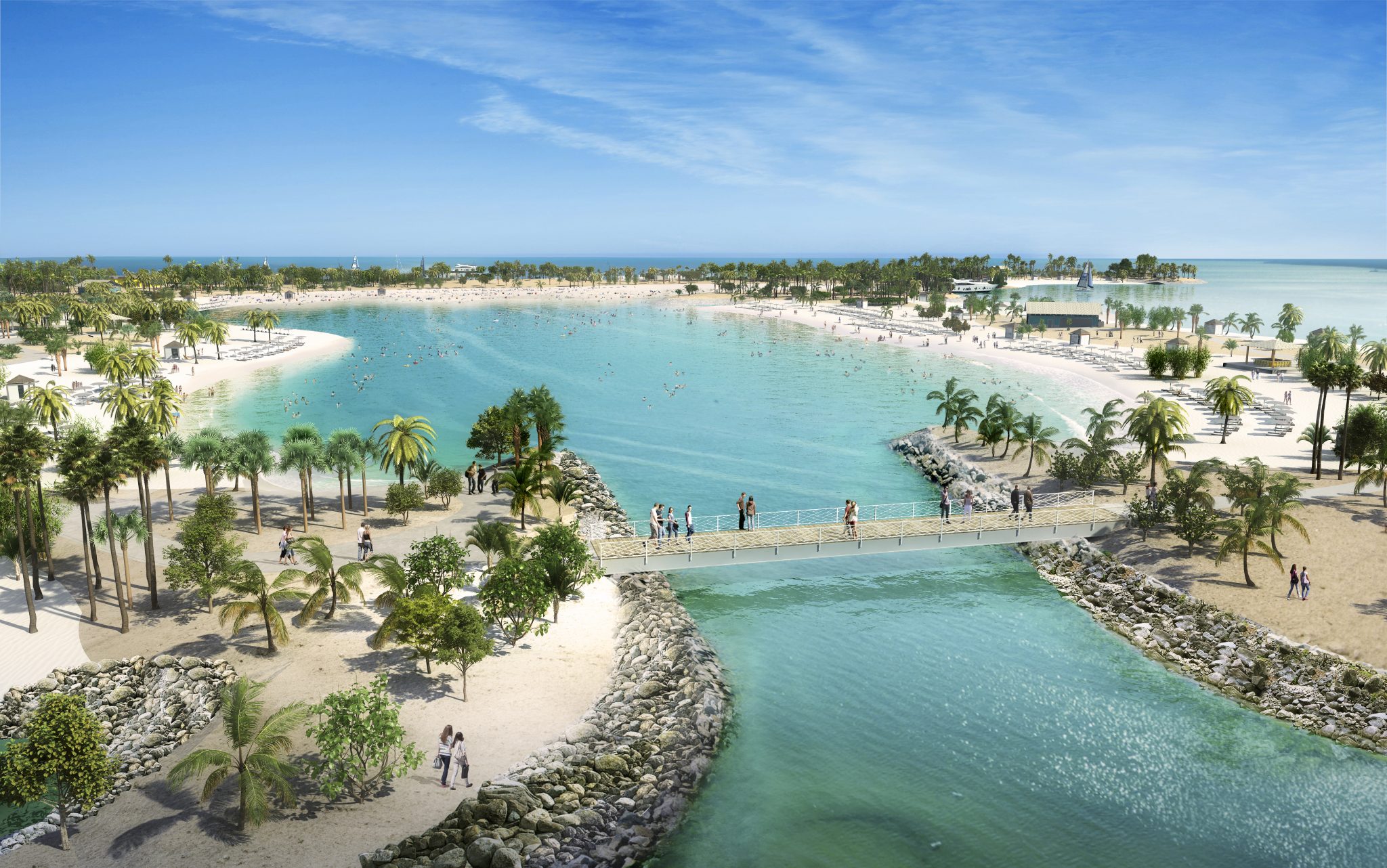 Not to be outdone, Norwegian Cruise Line has recently enhanced its private island in the Bahamas, Great Stirrup Cay. If you are looking for the ultimate day of relaxation, then you will love the new Silver Cove. This exclusive retreat offers cruisers a pristine lagoon, a private restaurant, access to the Moet bar, and new villas. These villas (available to rent) offer a private bathroom, air conditioning, and much more.
Virgin Voyages will also debut a new private destination in the Bahamas this spring. The Beach Club at Bimini will feature a lagoon-style pool, high energy pool parties led by guest DJs, plenty of hammocks and beach loungers for relaxation, and bonfires to end the evenings in this private paradise.
Fine Dining
One of our favorite aspects of cruising is the variety of dining. In the new year, several new culinary partnerships are being launched or enhanced. On the new Carnival Mardi Gras, you can dine at Emeril's Bistro 1396. From celebrity chef Emeril Lagasse, this restaurant will feature Southern classics inspired from Lagasse's first restaurant in New Orleans.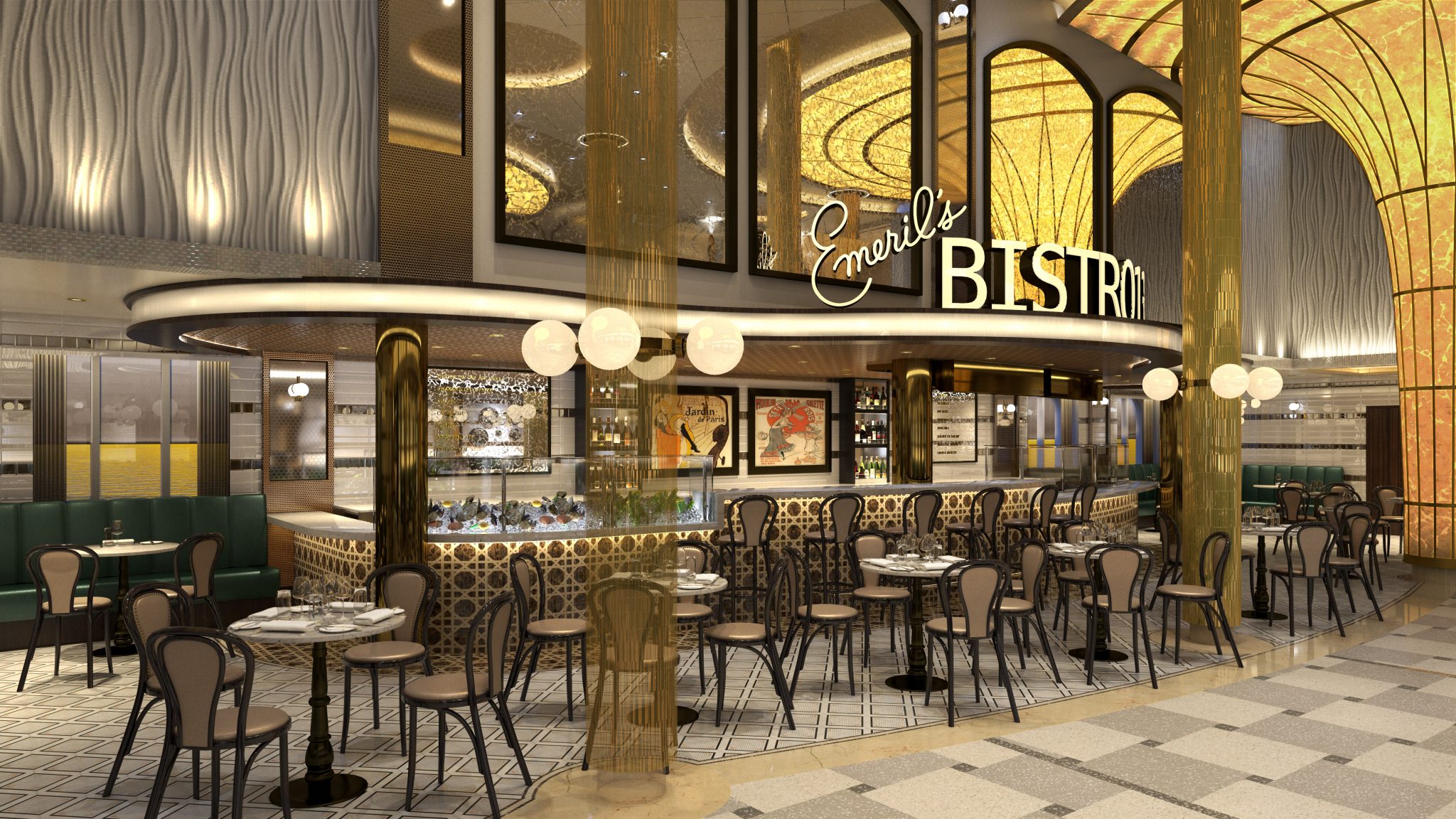 The ship will also be home to two dining venues created in partnership with Guy Fieri, a complimentary burger shack and a signature barbecue joint, as well as Shaq's Big Chicken serving up some of the best chicken sandwiches at sea.
On Norwegian Encore, you can dine at Onda by Scarpetta. This refined Italian eatery serves homemade pasta and an upscale menu made with simple ingredients. With starters like braised octopus and burrata, a mouthwatering veal chop, and perfectly sweet desserts, Onda by Scarpetta is what you would expect to find in a major city like New York or Boston. Instead, it is right on a cruise ship.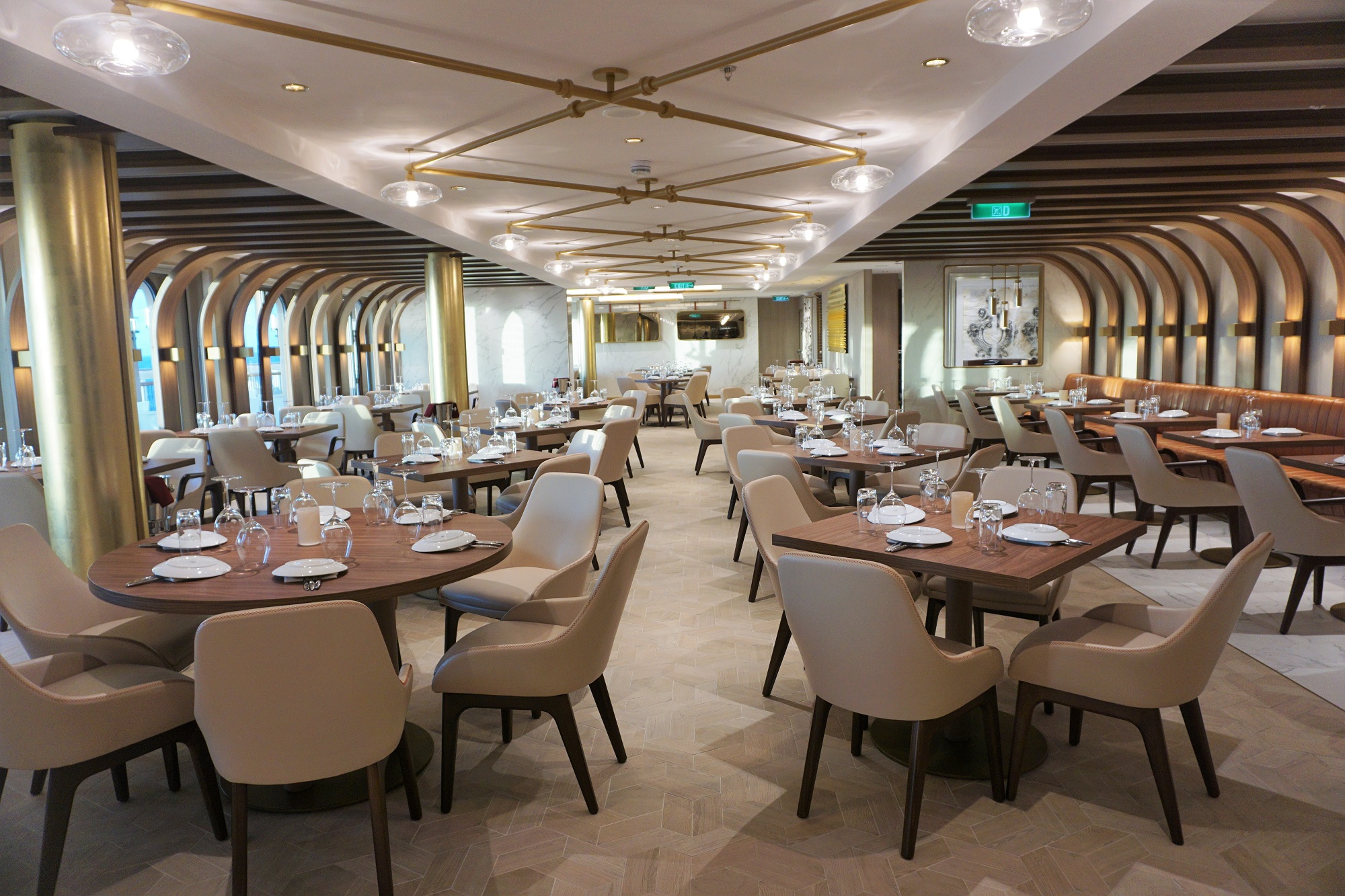 The new Celebrity Apex will be home to 29 dining experiences. Among them are four uniquely themed complimentary main dining rooms. Each offers a menu with some exclusive items, featuring American standards, Mediterranean favorites, and Italian classics. You can also have some of the most unique dining experiences at sea, like Dinner on the Edge or Le Petit Chef and Friends. Dinner on the Edge is an open air restaurant offering a tantalizing seafood buffet with al fresco views from 15 decks above sea level. While the animated Le Petit Chef is a one of a kind dinner and a show experience.
Related Post: Celebrity Edge Restaurant Guide with Menus
You can also enjoy "crafted" entrees by celebrity chef Curtis Stone in the main dining room on the new Sky Princess. These dishes are prepared with the most authentic ingredients and can be found on every voyage.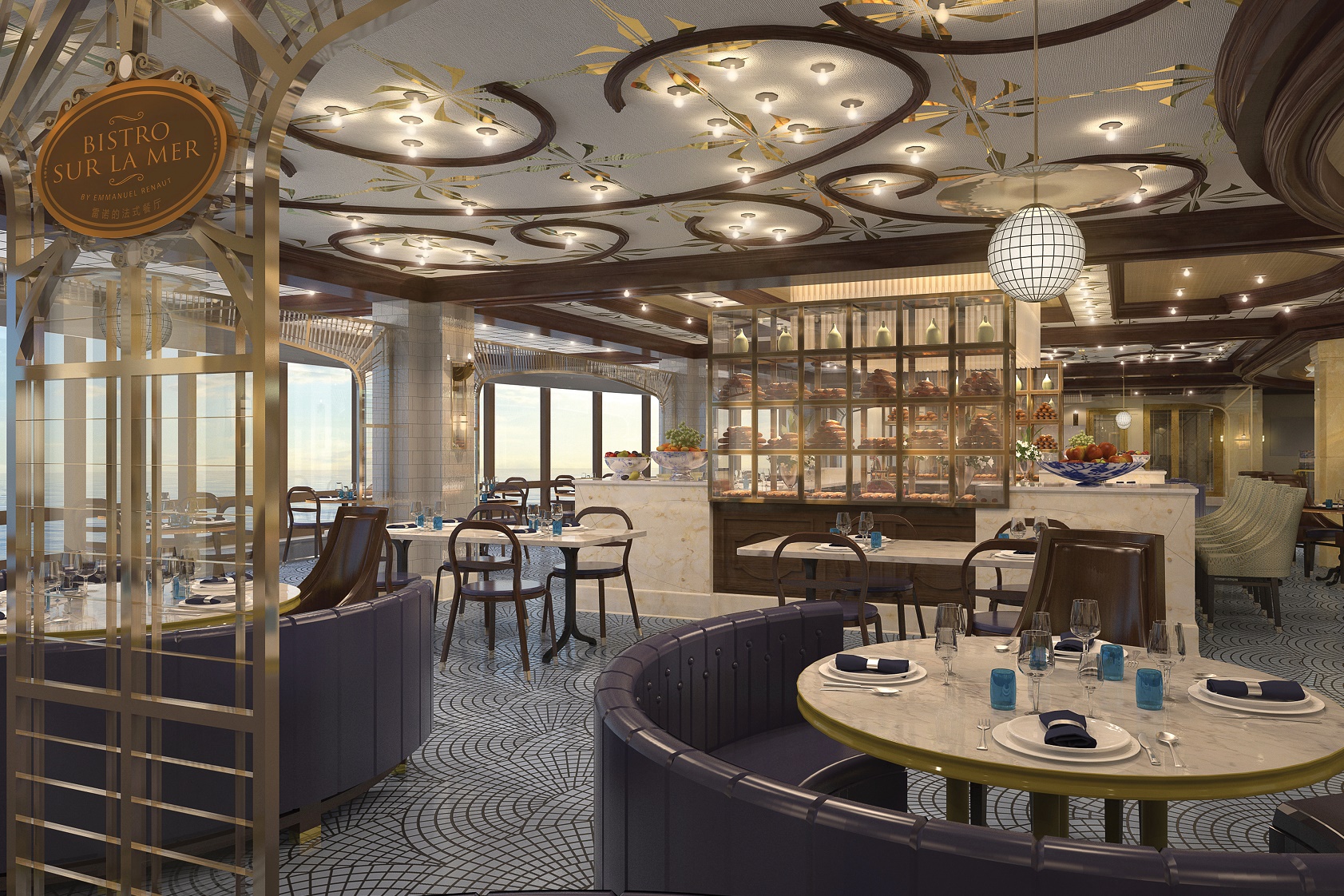 While onboard Sky Princess, you can also sample from a variety of exclusive experiences including Chocolate Journeys by Norman Love or dine at the intimate Bistro Sur La Mer from award-winning French master chef Emmanuel Renaut.
Unparalleled Entertainment
If you take a cruise in 2020, you will have the opportunity to watch some of the most engaging live entertainment found anywhere.
Enjoy the award-winning Kinky Boots free of charge on the new Norwegian Encore. Or, the exclusive Choir of Man also on this ship will have you singing along to classic favorites that celebrate camaraderie and pub life. There is also the critically-acclaimed British pop musical, SIX about Henry VIII's six wives offered on three Norwegian Cruise Line ships, including Norwegian Bliss.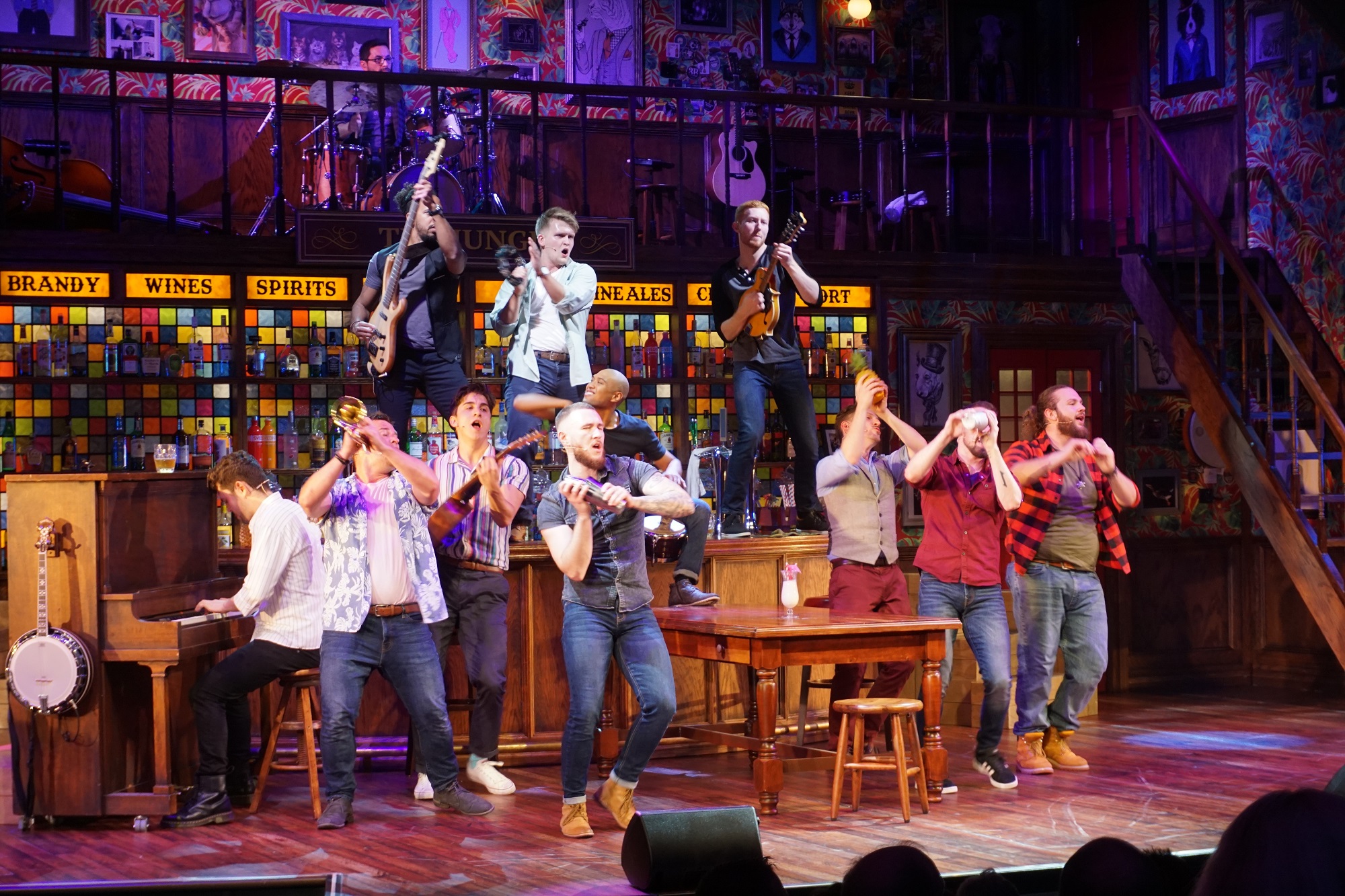 MSC Cruises continues to expand its partnership with Cirque du Soleil. The cruise line's latest ship, MSC Grandiosa, features two new shows created just for the cruise line. The high-spirited spectacle of Exentricks includes a colorful cast and a show full of fun and mischief that dares you to embrace your eccentric side.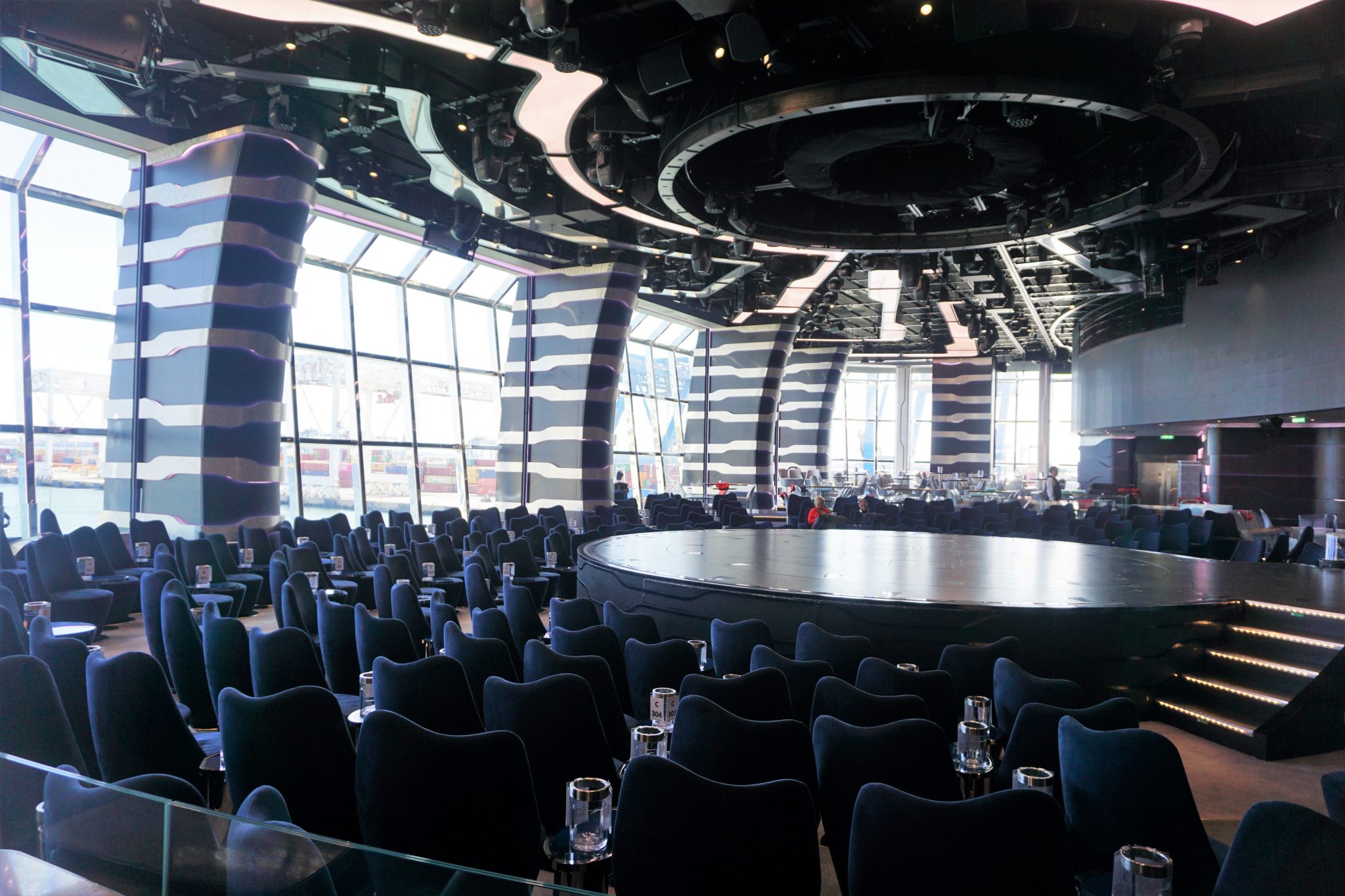 Or, you can reach new heights in Cosmos, a breathtaking voyage across the galaxy with a brave astronaut on a quest for self-discovery. These shows are in addition to four other Cirque du Soleil shows already found on MSC Meraviglia and MSC Bellissima.
Of course, other cruise lines feature signature entertainment as well. Royal Caribbean is home to some of the best entertainment found at sea including several Broadway hits like CATS, Grease, and Hairpsray. In addition, the line features other original productions such as Flight and One Sky, as well as entertainment venues found no where else at sea including ice shows in Studio B and diving shows in the Aqua Theater.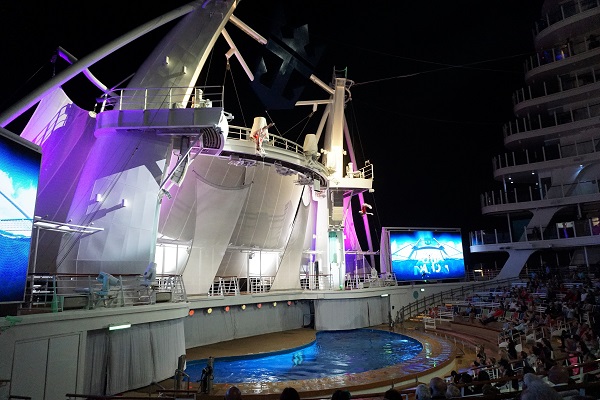 Not to mention, almost all contemporary cruise lines feature lounges and bars that host regular nightly entertainment. From live cover bands, to rock and roll shows, dueling pianos, Jazz clubs, Beatles tributes, and even singing competitions, every night of your cruise will be filled with excitement.
With so many great options to take a cruise in 2020, the only question is, which one will you choose?
Comments
Do you have plans to take a cruise in 2020? Which new ships or new destinations are you most excited about? Drop us an anchor below with your travel plans for the new year.