It's that time of year again. The holiday shopping season is upon us. Like we have done the last couple of years, we are making our list and checking it twice. Have you been good this year? If so, perhaps you will find one of these presents under your tree. Whether you are shopping for a family member, a friend, or (let's be honest) yourself, we have the perfect list for 2019. Here are our Top Christmas Gifts for Frequent Cruisers – 2019 Edition.
Our Top Christmas Gifts for Frequent Cruisers – 2019 Edition
Gifts for All Cruisers
Cruise Gift Cards – Not exactly sure what to get that cruiser in life? While the Princess thinks they are a bit impersonal, I think a cruise gift card is a great gift choice. Many lines offer cards including Norwegian Cruise Line and Carnival Cruise Line. If your favorite cruise line does not offer gift cards, you can still add onboard credit to an existing account for most lines. It just takes a little more work.
Action Camera –
Everyone is looking to capture cruise moments with video and photo. Our new favorite camera is the DJI Osmo Action Camera. The user interface is intuitive with an extremely responsive touch screen. The camera's specs are top notch, with built-in stability, several 4K video capture modes, and a "selfie" front screen for capturing video and photos. Solid battery life means this new camera is perfect for capturing moments during your shore excursions. Oh, did we mention it is also waterproof up to 36 feet?

Anti-Theft Bag – If the cruiser in your life is looking for a bag to explore ports of call, one of these classic Travel On Messenger Bags is a great choice. Travel ashore with ease and security with this stylish bag that features RFID protection and locking zippered compartments. The bag offers plenty of pockets for your cell phone, a bottle of water, passport, and more.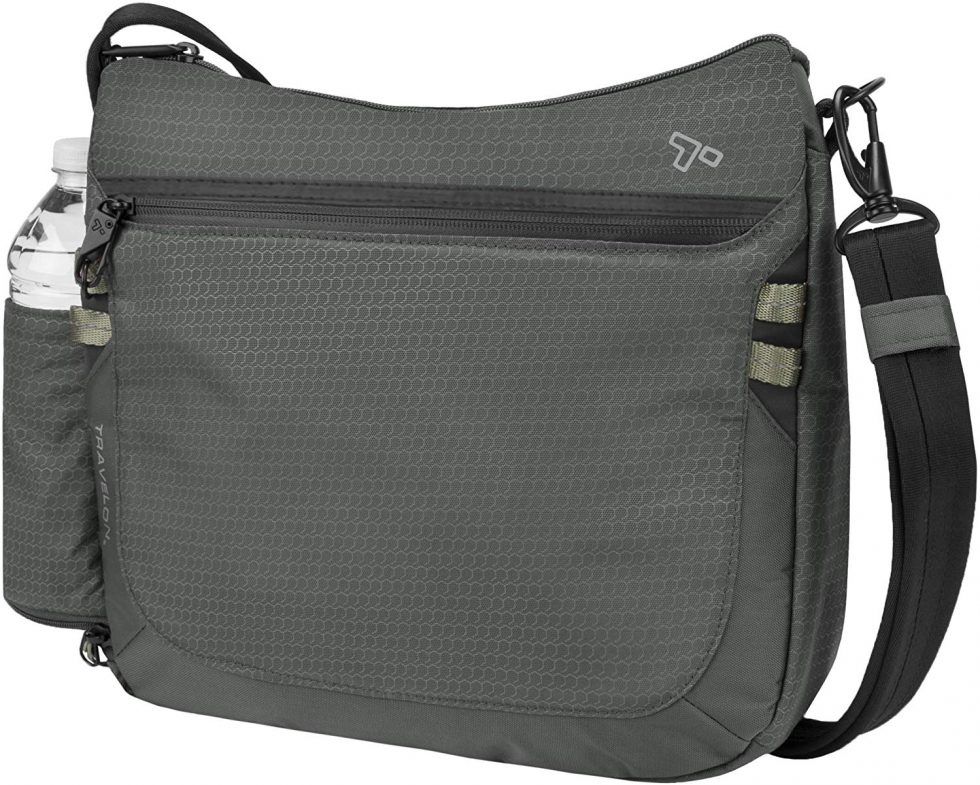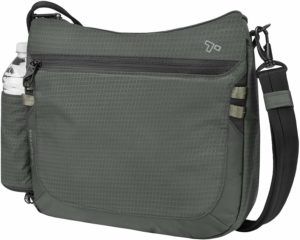 180 Degree Snorkel Mask – Ocean lovers are going to want to upgrade to a modern snorkel mask. Topping my list this year is the Seaview snorkel mask. This modern design gives you unparalleled views of the ocean. Complete with an attachment for your Go Pro and a tubeless design, you will wonder why you hadn't upgraded sooner.
Sunglasses – If you want to be stylish, like the Princess, then some brand new shades are the perfect Christmas gift this year. You can't go wrong with the always fashionable Ray-Ban sunglasses. Of course, there are sunglasses in all price ranges to keep you and your eyes protected!

Cell Phone Case – Everyone takes their smartphones with them on vacation, including cruisers. So, make sure your device is protected. We can't live without our Lifeproof cases for our iPhones. If you already have a phone case, we suggest an inexpensive waterproof travel case for your days at the pool or beach.
Mobile Power Charger – Power outlets are at a premium in a cruise cabin. That is why this conveniently shaped and cruise friendly charging station always tops our list of the best cruise gift ideas. Charge your phone, cameras, and up to six devices with a mix of USB ports and traditional outlets. The extension cord allows you to strategically place the device to maximum space.

Portable Power Bank – The days when cruisers traveled to "disconnect" are long gone. Now everyone in the cabin has digital devices. From smart phones, to tablet computers, cameras, drones, and digital watches, you get the point. So, you will want to take some power with you during your trip. These popular portable power banks are light weight, hold hours of batter power, and will quickly charge your device, whether on land or at sea. We find this essential when going ashore for the day.

Water Shoes – If you are cruising to a warm location, odds are you are looking to get some beach time in on your cruise. Recently, we upgraded to a pair of versatile Sperry water shoes. With the design of a sneaker, these lightweight shoes offer great traction, have built in drains, and are made from quick dry material.
Yeti Water Bottles – Staying hydrated while onboard or exploring a port of call is crucial. That is why we invested in an oversized Yeti Rambler bottle to fill with water. It really does keep things cold for the entire day. You might even consider a pair of Yeti tumblers with lids for those frozen drinks or iced coffee. After all, no one likes a watered-down drink! These Yeti thermoses also work great at keeping coffee warm if you are thinking of cruising to a colder locale in 2020.
3-in-1 Lightweight Coat – As we have begun to cruise more outside of the Caribbean, we have been investing in some lightweight and warm, packable coats and outwear. This lightweight, yet versatile Columbia jacket for women (as well as men) provides several layers and options that can quickly be packed away (or added) when the weather changes. It makes a great gift for those adventure loving cruisers in your life.
Cruise T-Shirts – Show the world your love for the ocean with a fun cruise t-shirt. Yes, we are partial to certain sayings and graphics, but there are plenty to choose from. They are perfect for mom, dad, the kids, and even the grandparents. Everyone will love to wear one of these t-shirts on their next cruise vacation.

Wireless Earphones – Apple's latest AirPods are compact earbuds and make the perfect gift for that music lover and frequent cruiser on your holiday shopping list. You can also browse other styles by popular brands. I love my Power Beats Pro. They are perfect for those who have trouble with the fit of typical ear buds and offer great sound. Of course, these are not just for airplanes. Think pool deck chairs or beach.

Travel Pillow – This year, we have done some of our longest traveling. From 13 hour flights to Hawaii, to full days of travel to arrive at destinations like Germany and Sweden, we were inevitably forced to try to sleep on a plane. If you are in the same boat (pun intended), then you should opt for one of the best travel pillows. The Trtl Travel Pillow is flexible, lightweight, and scientifically proven to help you get a better sleep. That's all we need to know!
RFID Passport Holder – You need to protect yourself when traveling. This new RFID passport holder is not only fashionable, it blocks cyber criminals from stealing your information. With plenty of room for your key card, some cash, and credit cards, this can serve multiple purposes during your trip.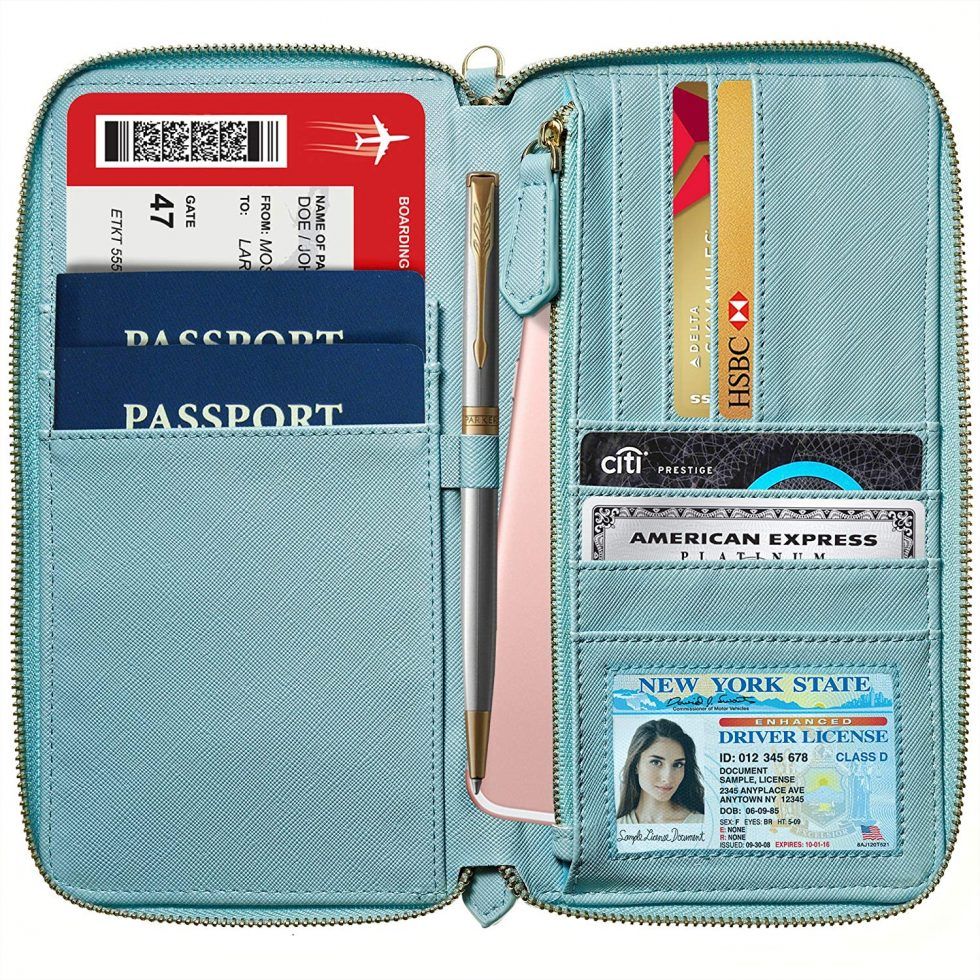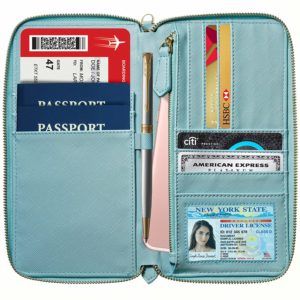 Packing Cubes – Packing is both a science and an art. Making sure you have all the essentials and can neatly store them in your luggage takes just the right balance. While we were a bit late to the game, we have finally been convinced that luggage packing cubes are an essential when packing for a cruise. Yes, we still might be over-packers, but at least everything is neatly stored and organized for all of our trips.

Wine Carrier Tote – Frequent cruisers know they are allotted two bottles of wine on a cruise. Make sure your precious spirits are well protected in your carry-on with this stylish wine bottle carrier. Your beverages will arrive safely, and you will get bonus points for being so stylish! You can make it a really nice Christmas gift by pre-filling it with two bottles of wine for that special traveler in your life.
Cruising Guide – If you want to know what 2020 holds for cruising, then you should consider the ultimate resource. Berlitz Cruising and Cruise Ships 2020 is the industry standard when it comes to guide books. The purchase comes with a free e-book as well as access to the Walking Eye App, which provides additional free content on destinations and ships to further help with your cruise planning.
Related Posts: Our Picks for the Top Cruise Ships of 2020
Shore Excursions – Cruising is not only about the ship! You can also get your favorite traveler a tour or a special experience at his or her favorite port of call. If you need help picking the best shore excursion, we have reviews and suggestions for the most popular ports of call. Need more help? Just send us an email.
A Cruise – Yes, if you don't know what else to get that favorite cruiser in your life, you can always splurge with a down-payment on another trip. Some might say that you are just feeding the addiction, but your frequent cruisers will be more than excited to open your gift!
Stocking Stuffers
Looking for a little something to add to the holiday stocking? These smaller items are a perfect addition to a gift basket or just a small gift to give a friend or coworker who loves to cruise.
Cruise Lanyard – Would it be a cruise if you didn't have your key card easily accessible? It is a time-honored tradition to proudly wear your lanyards while roaming the open air decks. Now, you have your key card at your fingertips to swipe for your next cruise drink. Or, if you are one who never leaves your cabin without a cell phone, you can opt for a cell phone card holder. These attach to the back of your phone for easy access to your key card, money, and more.
Lounge Chair Towel Clips – Don't let the wind stop you from enjoying the Caribbean sun. These decorative towel clips fasten to any lounge chair in a snap. Find the pair that matches the personality of that cruiser in your life. From animal designs to flip-flops, why not grab a couple for all your family members? These inexpensive gifts fit easily into your carry-on and are a must for any cruiser.
Cruise Luggage Tags – It is up to you to print out your own luggage tags on most lines. That is why these nifty holders top our list of must-have stocking stuffers. Fans of Carnival Cruise Line, Princess Cruises, and Norwegian Cruise Line will want to purchase these larger holders, while Royal Caribbean and Celebrity Cruises' passengers will need to purchase these more slender holders.
Over the Door Shoe Organizer – Think we are a bit obsessed with organization and packing? Well, when you travel a lot, you need to be prepared. With these lightweight over the door shoe organizers, you will add additional space in your room for all kinds of odds and ends. We find them most convenient for storing toiletry-like items.