Celebrity Cruises, sister brand to Royal Caribbean, is known for its modern luxury. The Celebrity Cruises' fleet consists of 14 ships sailing to destinations across the globe. From the innovative Edge-class to newly revolutionized ships in the fleet and the ever popular Solstice-class, Celebrity Cruises offers a mix of classic cruise ship features and exclusive amenities and venues that you can't find on any other cruise line. See what makes this cruise brand unique in our Top Things You Can Only Find on Celebrity Cruises.
Related Post: What It's Like on the First Cruise From the U.S. in 15 Months!
Top Things You Can Only Find on Celebrity Cruises
All-Inclusive Pricing
On November 17, 2020, Celebrity Cruises debuted a new pricing structure aiming to put the cruise line among luxury brands with a more all-inclusive feel.
Now, most sailings with Celebrity Cruises will include additional amenities as part of the cruise fare. These inclusions are a classic beverage package, basic WiFi, and gratuities. This "Always Included" price is now the standard base fare and applies to all stateroom categories and all itineraries except Galapagos.
Now, this makes Celebrity Cruises the only all-inclusive mainstream cruise line.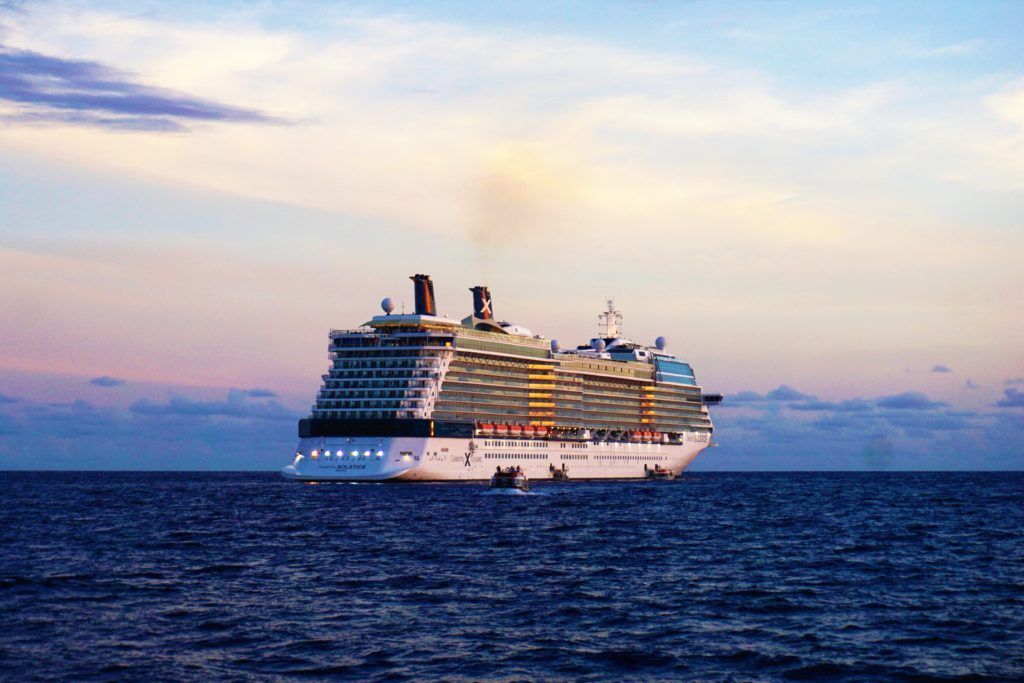 Guests can now enjoy unlimited classic cocktails, beer, and wine, as well as soda, specialty coffee and tea, juices, and bottled water. These are the typical Classic beverage package options which are up to $9 in price (including drink gratuities).
Further, guests will receive basic WiFi and daily gratuities. This means that there will no longer be a daily service charge added to your onboard account. Previously, Celebrity Cruises gratuities were priced at $15.50 per person, per day for all guests staying in standard accommodations.
EXCLUSIVE SAVINGS: Score Deals on Celebrity Cruises Now!
The Lawn
We have all missed cruising over the past 15 months! Many cruisers would agree that the grass is certainly greener at sea than it is being stuck on land. Well, on Celebrity Cruises' Solstice-class ships, you can take that saying quite literally.
The Solstice-class ships offer cruisers a unique greenspace to enjoy while at sea. This half acre, well-manicured lawn on the top deck is the perfect place to relax and enjoy the views.
You can also play a game of bocce ball, listen to some live music, or perhaps even create your own picnic lunch.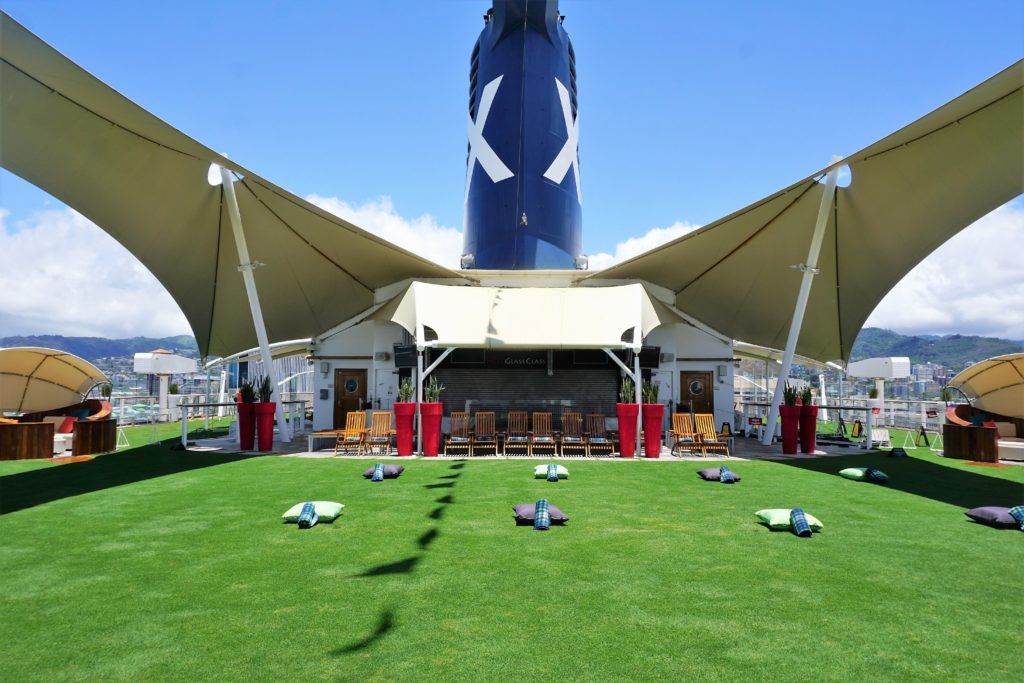 The Lawn is one feature that you certainly won't find on any other cruise line!
Edge-class ships offer a similar vibe in the Rooftop Garden. This casual outdoor area offers a retreat from the lively pool deck with tree-like art installations, comfy lounge furniture, live plants, and some over-sized garden games.
One of a Kind Martini Bar
Sure, many cruise ships have martini bars, but the Martini Bar on Celebrity Cruises is truly one of a kind. From the ice-topped bar to the talented servers, this is one spot you'll find yourself visiting over and over again.
If you want to enjoy a few adult beverages but not miss out on any of the action, then this centrally located bar is the place to be.
The Martini Bar offers a large signature martini menu and a lively atmosphere complete with upbeat music.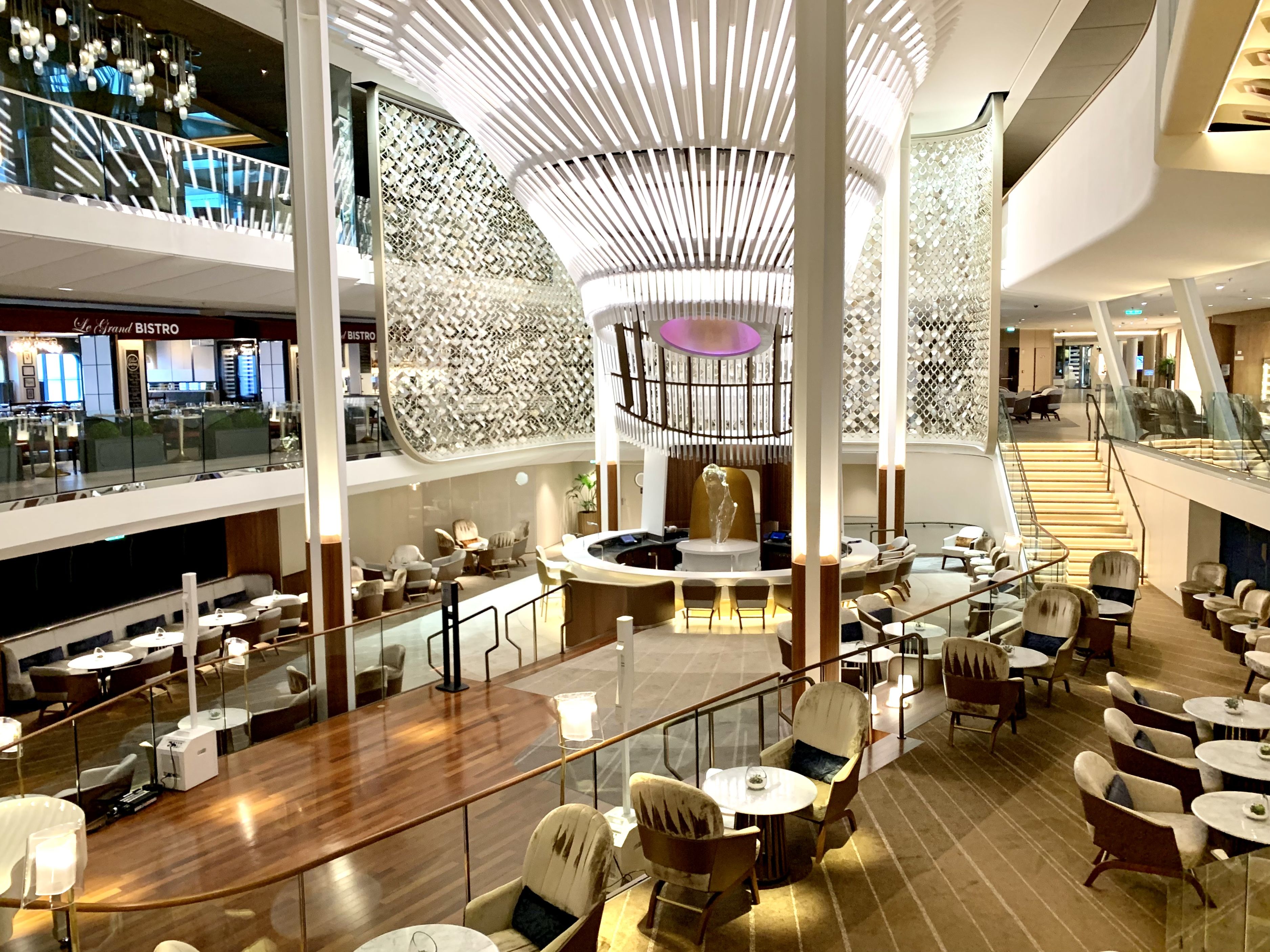 The bartenders here are extremely talented and energetic, putting on a show with every pour. Even if martinis are not your drink of choice, you will want to stop by to witness the entertaining and skillful bartenders perform.
While the Martini Bar on Edge-class ships is not ice-topped, it does feature a grand art installation above the bar that is a show all of its own.
The Magic Carpet
Perhaps one of the most prominent features on Celebrity's Edge-class ships is the Magic Carpet. This cantilevered floating platform is a first of its kind at sea. It certainly can't be missed with its unique design and eye-catching orange color.
This transformative space serves as a bar while docked on decks 14 and 16, an extension of Raw on 5 while docked on deck 5, and an extension of the Destination Gateway for an enhanced tender experience while on deck 2.
Offering its own signature food and drink menu, the Magic Carpet is a destination itself.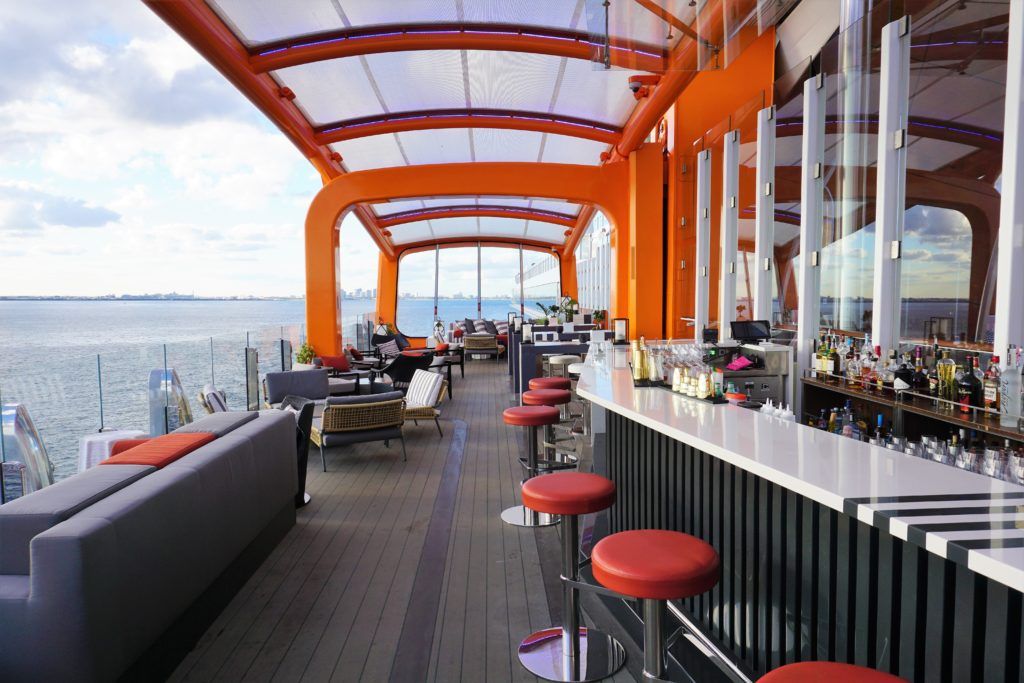 It also offers uninhibited views of the ocean and your ports of call. You will certainly want to visit this one of a kind venue to discover a "new fantastic point of view".
Related Post: Guide to Celebrity Cruises Ship Classes
Infinite Veranda Staterooms
The staterooms on Celebrity's Edge-class ships are some of the most luxurious in the fleet. With technological enhancements that allow you to control the temperature in the room, the television, and the lighting all from the app on your smartphone, you won't ever have to leave the comforts of your bed.
Along with a more stylish and sleek design, Celebrity Edge ushers in some brand new classes of staterooms as well. The Infinite Veranda cabins are just another example of things you can only find on Celebrity Cruises.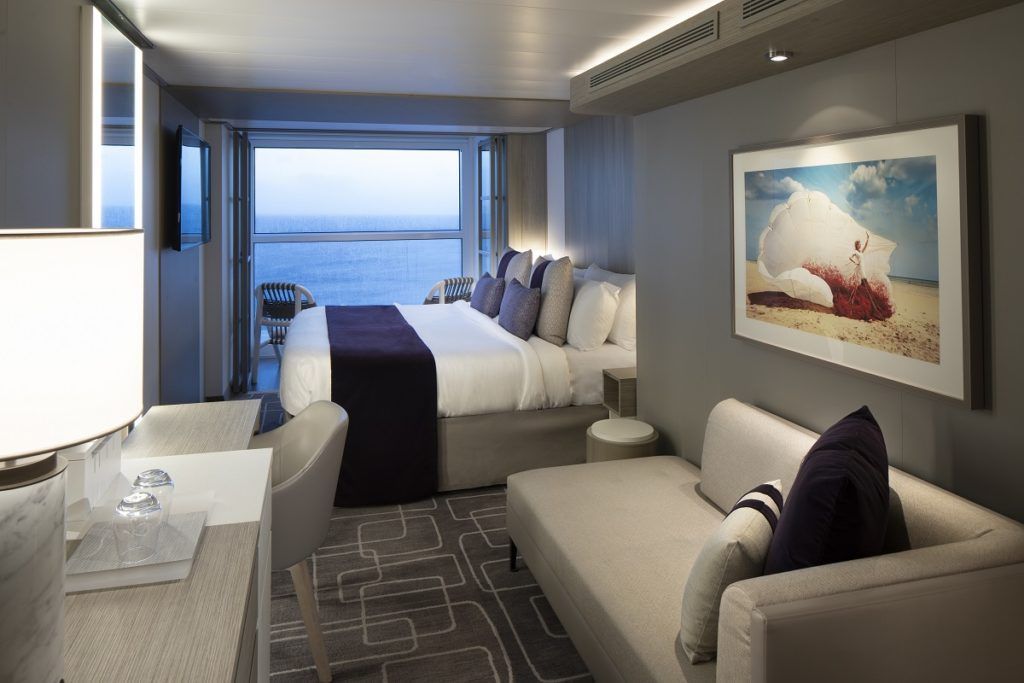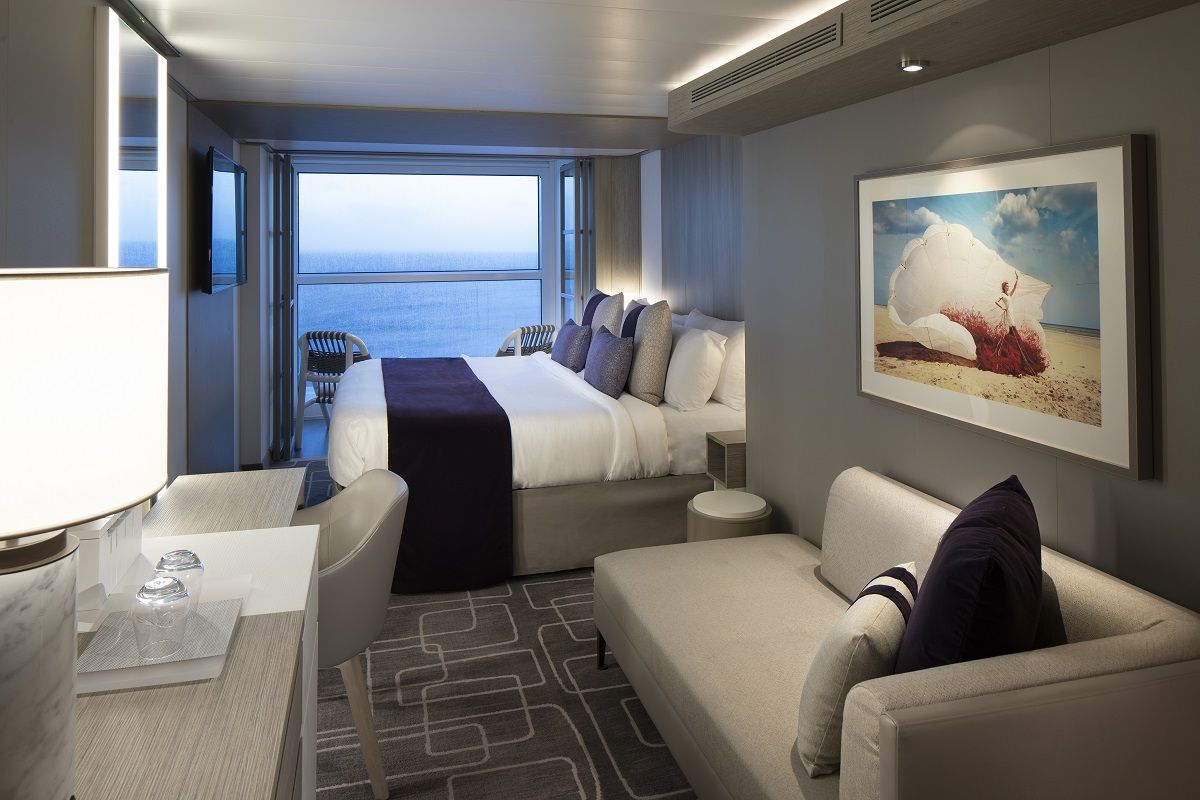 These Infinite Veranda cabins offer a seamless transition from the stateroom to the "balcony" space, bringing you even closer to the ocean. Not only do these staterooms feature the latest in design and technology, they're even more spacious.
In fact, these cabins are over 20% larger than those on Solstice-class ships.
While we give the cruise line credit for trying something new and different, we do still prefer a traditional balcony.
Hot Glass Class
Celebrity Cruises offers a unique hands-on Hot Glass experience on select ships. These 20-minute classes offered by Hollywood Hot Glass are available for an up-charge on Celebrity Solstice, Celebrity Eclipse, and Celebrity Equinox.
These interactive one-on-one classes pair you with a trained glassblower to learn some glassblowing techniques as well as to create your very own masterpiece. You can choose from a variety of designs that vary in price. You can shape up a flower, a vase, an ornament, and more.
While many cruise ships offer other types of art classes, you will only find these hot glass classes on Celebrity Cruises. What better way to create a lasting memory of your Celebrity cruise than with a piece of art to display in your home? We have ours, do you?
BOOKING BONUS: Receive Additional Perks When You Book Your Next Cruise With Celebrity!
Le Petit Chef Dining Experience
Le Petit Chef is a unique dining experience that you can only find on Celebrity Cruises. Available on several ships in the fleet, this 3D experience expertly pairs tabletop entertainment with an upscale pre-fixe menu.
Le Petit Chef is an up-charge, digitally enhanced dinner which includes a four-course meal and a "show". This event is offered in Qsine on select ships. On the Edge-class, you can meet this tiny chef along with his friends in Le Grand Bistro.
During this first of its kind experience at sea, the petit chef himself will appear on your plate to artfully create each course of the menu. On Edge-class ships, technology and story-telling combine as 4 mini-chefs compete in a cooking competition right before your eyes.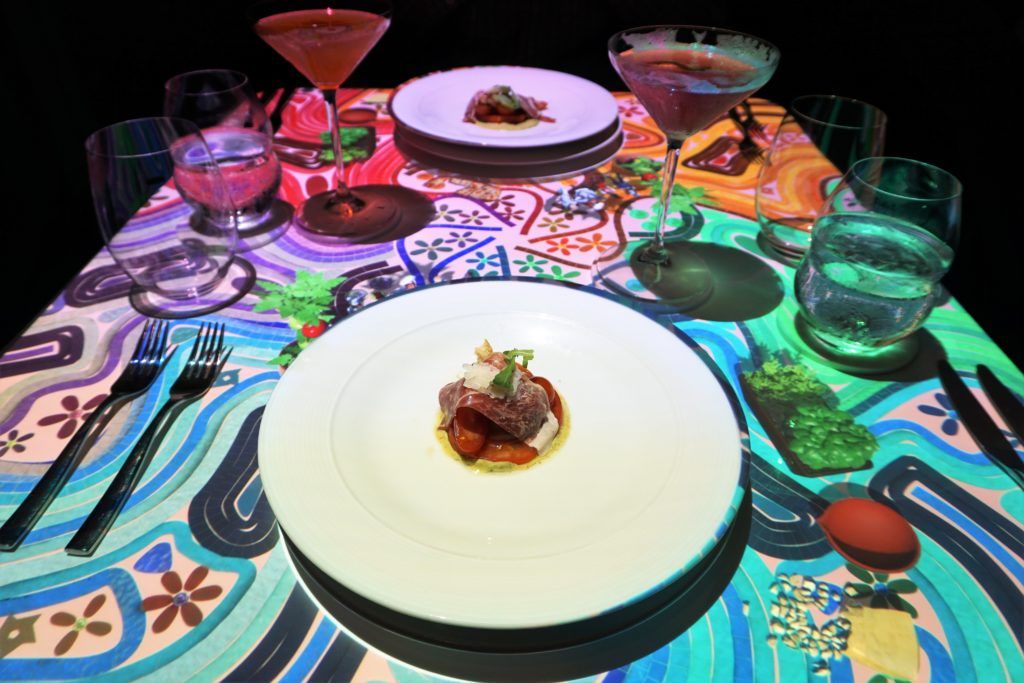 The delivery of the "real meals" is perfectly timed to the video projections. The impeccable timing and the delicious food make this a must-try specialty restaurant on Celebrity Cruises!
Comments
What do you love about Celebrity Cruises? What are some of your favorite things you can only find on Celebrity ships? Drop us an anchor below to tell us why you like to cruise with the brand.