We are all excited for cruising to return. Whenever we set sail this year, cruising will look quite different. At least initially, there will be several changes to cruising that may hinder some travelers from returning to the seas right away. While we love to cruise, we do admit that the cruising experience will not be the same. In fact, here are the 7 Things We Are Not Looking Forward to When Cruising Resumes in 2021.
7 Things We Are Not Looking Forward to When Cruising Resumes in 2021
Limited Itinerary Choices
At first, cruising from the U.S. will be limited. The cruise lines have already indicated that they will offer sailings from only a few departure ports.
Besides the cruise line limitations, destinations too might deny cruise ships from sailing. In fact, it appears cruising from Alaska or New England might be off the table this year. Whether Americans will be able to cruise to destinations in Europe in 2021 is also questionable.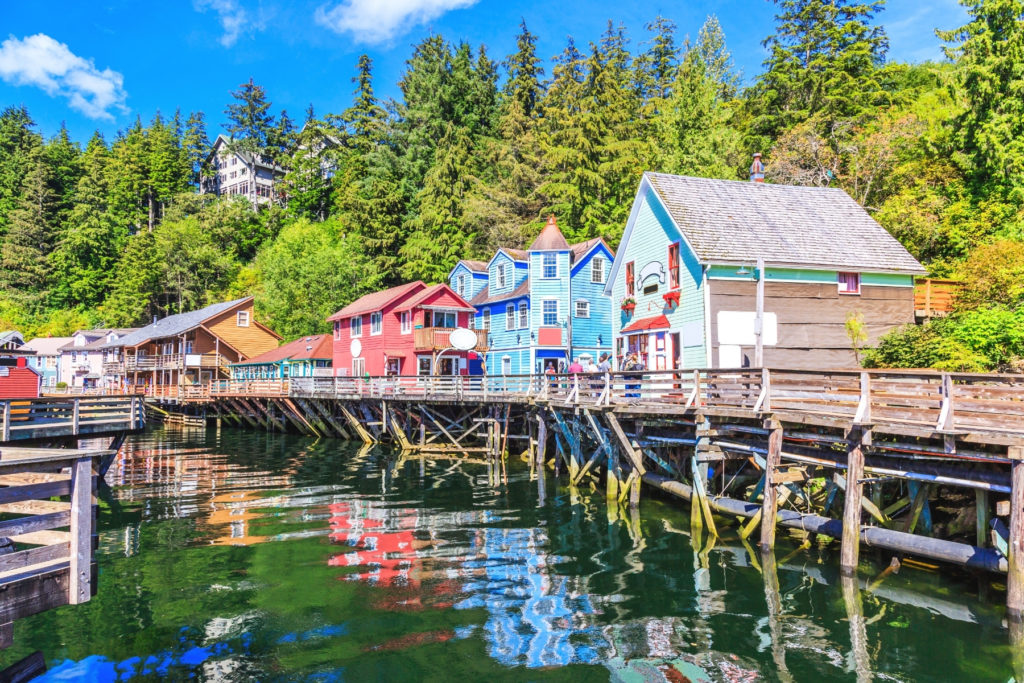 With so many unknowns, we expect the cruise lines to focus mainly on nearby ports in the Bahamas and Caribbean, with heavy emphasis on private islands and resorts.
Still, various islands in the Caribbean will have their own restrictions. Some islands might not allow cruise ships to dock, or they will have their own protocols in place that make visiting these locations more difficult for cruise ships.
Further, conditions on the ground are constantly evolving. So, it is quite possible that itinerary changes could occur mid-trip.
Thus, when cruising does resume, where cruise ships can travel will inevitably be very limited. For many, this lack of diversity and itinerary choices might diminish the desire to cruise.
Cruise Line Sponsored Excursions
The CDC has not published official rules and regulations for the resumption of cruising just yet. Still, many cruise lines have already signaled that there will be passenger restrictions when visiting ports of call. Many of these proposals indicate that cruisers will only be able to go ashore on cruise line sponsored shore excursions.
This precaution is to aid with contact tracing and to ensure tour companies are upholding a high level of health and safety protocols. We understand the need; however, it does force travelers to pick from a limited list of tour options.
So, there will be no self-guided tours or wandering around a port of call on your own. Cruisers won't be able to book a private tour or work with local tour providers for a more unique or personalized experience. For many, this lack of flexibility when exploring a destination is a deal breaker.
Often times, cruise line shore excursions are over priced, touristy, and lack diversity. This is certainly one thing we are not looking forward to when cruising resumes in 2021.
Exclusive: Caribbean Cruise Deals
Fewer Cruise Ships
With the phased roll-out of fleets this year, it will take a while for all ships to get back into service. This means that there will be a limited number of cruise ships setting sail initially. We suspect that most of the cruise ships will be the newer mega-ships from the major cruise lines.
So, you will have fewer options for cruise ships in 2021. Of course, we don't mind, as these are our favorite types of vessels. Plus, they allow for more social distancing. Although, this will not be ideal for guests who prefer smaller vessels with more intimate and personalized service.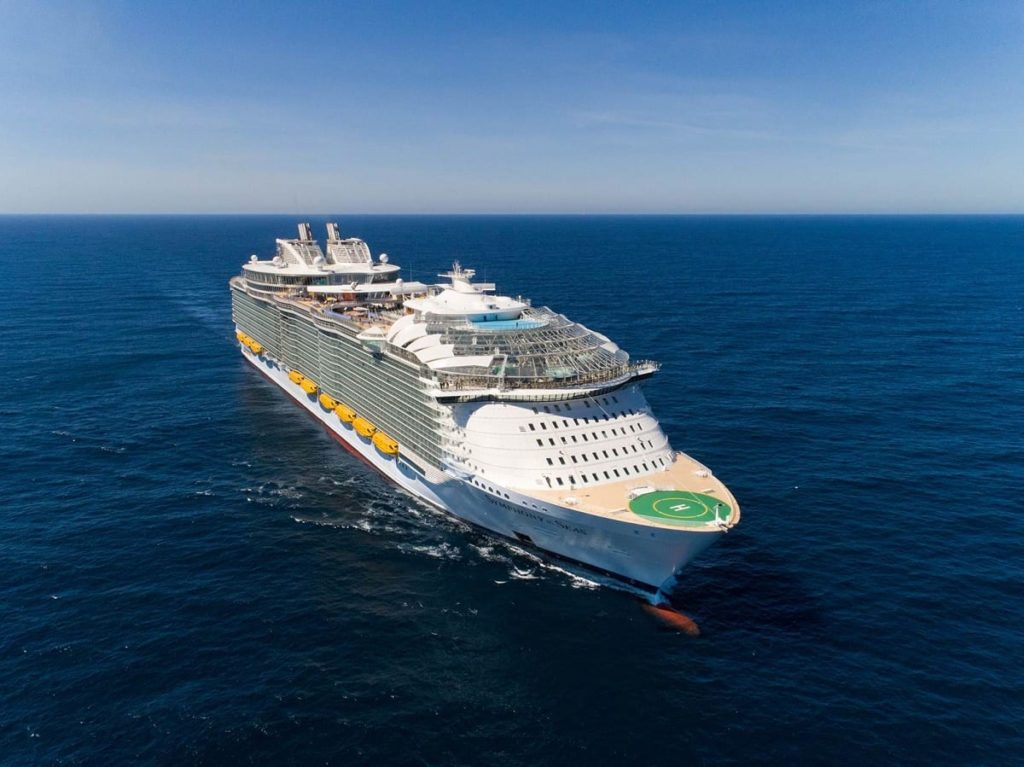 While no one knows exactly how long it will take to get entire fleets back up and running, you might be better off taking a cruise in 2022 if you want more choices of both cruise ships and itinerary.
New Embarkation and Disembarkation Procedures
We have probably all experienced some hiccups during the embarkation and disembarkation processes over the years. Well, get ready for even more rules and regulations.
While avid cruisers knew they could arrive to the terminal early to be among the first on the ship, that will no longer be the case. Cruise lines will be implementing assigned embarkation times to allow for social distancing in the terminals. Now, these assigned times will actually be enforced.
Other pre-embarkation procedures will include enhanced health screens and questionnaires, temperature checks, and COVID-19 tests.
These procedures will be in place not only for the initial embarkation, but they might also be required at ports of call. Same will likely apply for disembarkation, with some cruise lines hinting they will require COVID-19 tests at disembarkation too.
Either way, the embarkation and disembarkation processes will be more difficult for initial cruises in 2021.
New Health and Safety Requirements
Yes, we want cruising to resume as soon as possible. However, we also want cruising to be safe.
We completely accept the safety protocols and measures that the cruise lines have recommended. In 2020, we traveled to Disney World with similar health and safety protocols due to the global health crisis and did not have any issues.
Still, we do admit that they will have an impact on the overall cruise experience. We also recognize that these strict measures could be a turn off to some cruisers.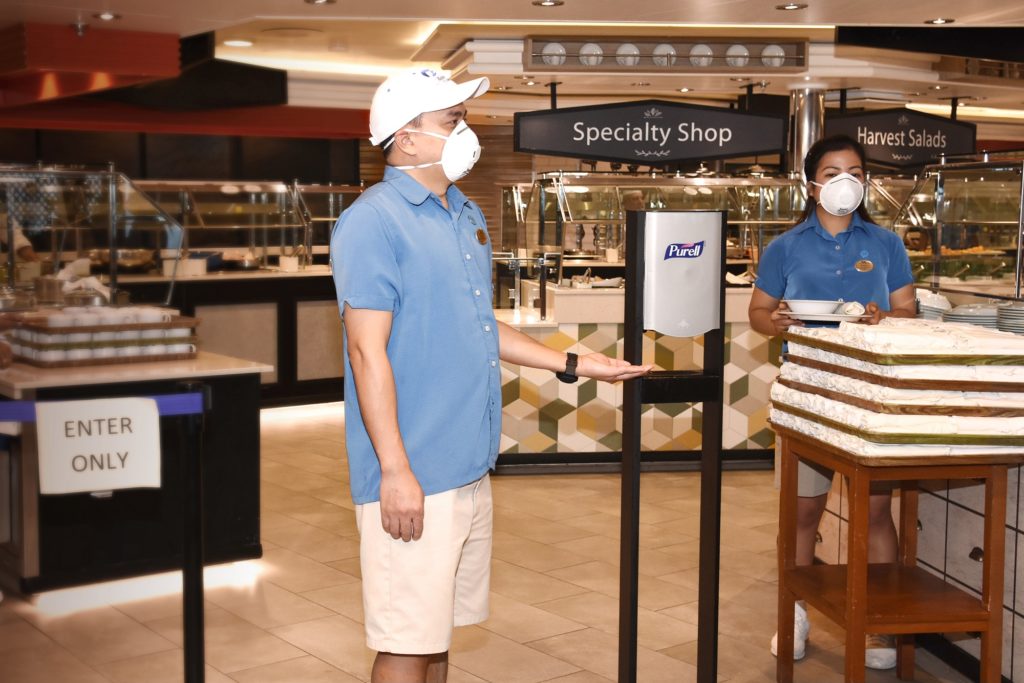 The implications will likely mean longer wait times (possibly virtually) at restaurants and venues. There will also be mask wearing throughout the ship. Social distancing at venues will make it more difficult to enjoy some aspects of cruising like live music venues, the pool deck, and nightly parties. This will certainly change the typical cruise experience.
Odds are it will be more difficult to get a lounge chair on the pool deck, space in the pool during sea days, or a seat at the bar or the main theater. While we understand the need for these changes, we are not looking forward to the possibility of not being able to enjoy the things we love about cruising.
Reduced Social Interaction With Other Guests
Chatting with your table mates at dinner. Swapping cruise stories at the pool bar. Joining your team at the Battle of the Sexes game show. Frequent cruisers know that interacting with others onboard the ship is part of the fun and excitement of cruising.
Well, those social interactions will be much more difficult when cruising resumes in 2021. With social distancing and other modifications to limit interactions between travel parties, it will be more difficult to forge new friendships with other cruisers while traveling.
We are not saying it will be impossible, it will just be different. Actually, we do expect there to be a different vibe on initial cruises. We suspect more cruisers will keep to themselves initially while trying to figure out how this "new social etiquette" plays out on a cruise ship.
It will ultimately take a while to get back to the pre-pandemic level of comfortableness and liveliness that we have all come to love about cruising.
Modified Cruise Activities
A cruise wouldn't be complete without the adult game show the Crazy Quest. There is also the fan favorite belly-flop contest on the pool deck. Sail Away parties, Promenade and Atrium parties, and the list goes on.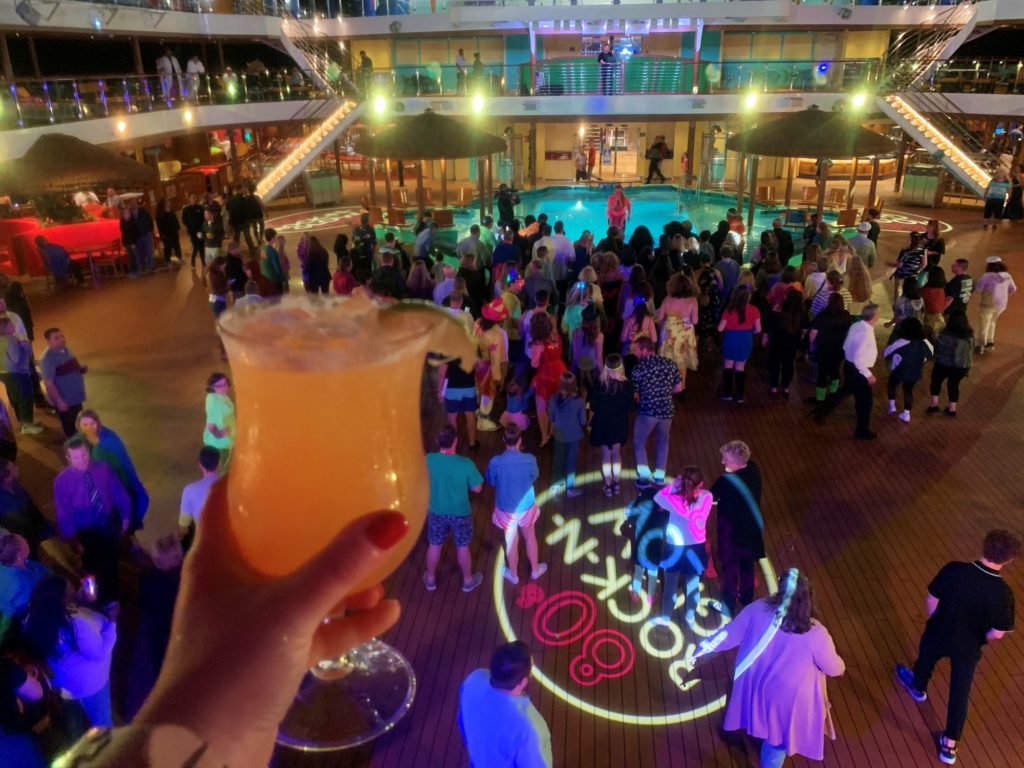 Sadly, we know that these events will need to be modified due to the health and safety measures in place. Other events such as parades, karaoke, and welcome back parties will all need to be adjusted or cancelled as well.
We are sure the cruise lines will try their best to offer alternative versions of these popular activities and events. Though, these events are often the highlights of our evenings, so they certainly will be missed on 2021 cruises.
With capacity limits and physical distancing, seating in bars and restaurants as well as the main theater will also be reconfigured. This will mean that cruise lines will likely need to offer more showtimes of the same events and performances to ensure all guests get the opportunity to see the show. This again may lead to less diversity in cruise activities throughout the duration of the week.
Comments
Are you looking forward to cruising in 2021? Do you think you will still enjoy cruising with all these modifications in place? Drop us an anchor below with your cruise plans.