Alaska is home to some of the most amazing natural wonders found anywhere in the world. Of course, one of the best ways to see this 49th state is on an Alaskan cruise. Admittedly, an Alaskan cruise is all together different than a typical Caribbean cruise. If the pure joy of a cruise vacation in one of the most scenic parts of the globe is not reason enough, we have put together our top 10 reasons you should go on an Alaskan Cruise.

10 Reasons You Should Go on an Alaskan Cruise
The Choices
Alaska is one of the most popular cruise regions with ships from all major cruise lines sailing the region during the peak season, which runs from May to September. No matter how you like to cruise, you will find a ship that suits your style. Holland America Line and Princess Cruises offer the most ships in the region, with Princess Cruises being voted as "Best Cruise Line in Alaska".
Royal Caribbean International now offers sailings to Alaska on Ovation of the Seas and Radiance of the Seas, and sister company Celebrity Cruises' Solstice and the recently refurbished Millennium are other great picks. You can freestyle with Norwegian Cruise Line on some of the newest and biggest ships in the region, Norwegian Bliss and Norwegian Joy, or make it a kid friendly cruise with Disney or Carnival Cruise Line. Bottom line, you should go on an Alaskan cruise not only for the beautiful surroundings but also to enjoy the cruise ship amenities you know and love.

The Only Way to Travel
Yes, we are biased in our preference to "sea the world one port at a time" via cruise ship. But, an Alaskan cruise is really one of the only ways to see many of the popular locations in Southeastern Alaska. For example, Juneau is the only state capital not accessible by car- you need to take either a plane or boat to get there. The same is true for many other areas of the state, including the numerous glaciers and fjords. So, one of the best reasons you should go on an Alaskan cruise is that it is the easiest way to travel to many of the state's landmarks.

The Fresh Seafood
Do you want to try some Alaskan king crab legs dipped in butter? Or perhaps, one of the five types of salmon found in Alaska? Even if cruise food does not appeal to you, you may want to go on an Alaskan cruise just to sample the local cuisine. You can hop from local restaurants and bars, like the world famous Tracy's Crab Shack, to an authentic salmon bake as an excursion. Either way you slice it, the food alone may be worth the trip "way up north" to Alaska.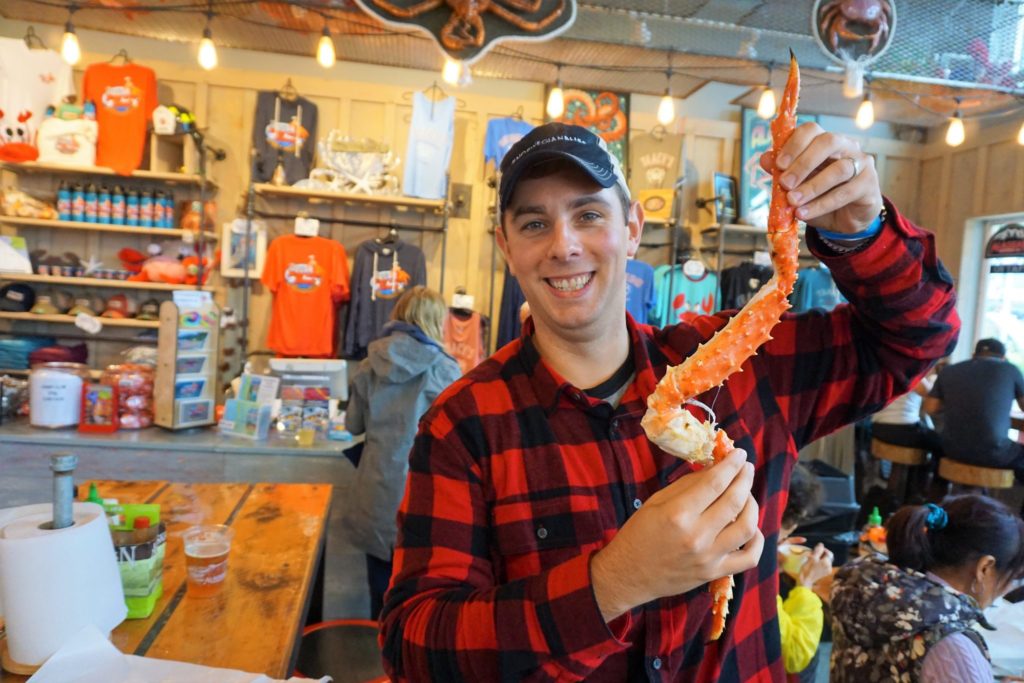 The Rich History
Odds are you won't strike it big on your Alaskan cruise (unless you hit the jackpot on your ship's casino), but you can experience much of the Gold Rush history when you go on an Alaskan cruise. Pan for gold in one of the mineral rich rivers, follow the trail of the gold prospectors along the White Pass and Yukon Route in Skagway, stroll the historic Red Light District of Creek Street in Ketchikan, or view some authentic totem poles still carved using traditional methods.

The Glaciers
The beauty of the sail into the Sawyer Glacier is something that must be experienced first hand. Of course, that also means getting a glacier selfie. These massive pieces of ice are truly natural wonders, and there is no better way to get up close to these glaciers than to go on an Alaskan cruise. We also took a helicopter ride out to the Mendenhall Glacier in Juneau for a glacier trek. Walking on a glacier is truly a once in a lifetime opportunity. Go on an Alaskan cruise now, before these frozen wonders are gone for good.

The Photo Ops
Glaciers are only one of the natural wonders you will see when you go on an Alaskan cruise. The beautiful fjords, waterfalls, lakes, and snow capped mountains are equally mesmerizing. You will want to make sure you have plenty of camera battery to capture all the sights. A balcony room is a must on an Alaskan cruise. Get up early, as the sun rises early and sets late during the peak months giving you plenty of photo taking opportunities.

The Excursions
The ship itself and the Alaskan scenery are reason enough to cruise to the Pacific Northwest, but the shore excursions here are also second to none. You can take a trip on the Aleutian Ballad, the ship featured in the Deadliest Catch television show, go on a dog sledding expedition on top of a glacier, or travel to the Misty Fjords National Monument by sea plane to get an intimate look at this national park.
These are just some of the exciting experiences you can have on an Alaskan cruise. Of course, there are zip lines, city tours, food tastings, and many other excursions, so you are sure to find the perfect fit.

The Wild Life
Home to most of the world's population of brown bear, you are bound to spot a few during your Alaskan cruise. If you'd rather stick to the sea, then you can enjoy a whale watching expedition. Areas of the Inside Passage are known for optimal viewing of humpback whales, orcas, seals, and sea lions. Bald Eagles are also abundant in Alaska. If you want to see the largest concentration of the U.S. national bird, then you can head over to the Chilkat Bald Eagle Preserve.

The Luxury
If you are going to see Alaska, why not do it in style? When you go on an Alaskan cruise, everything you need is at your fingertips. All of your meals are expertly prepared; not to mention, you can eat as much as you want. Your stateroom attendant will tidy up your room each day and even provide turn down service. You can use the gym and onboard spa at your convenience or even attend an enrichment lecture. Who couldn't get used to this level of service?

The Locals
There is nothing like meeting the people who call Alaska home- a cultural mixture of different heritages and backgrounds. You can learn about timber sports with some of the rugged Alaskan Lumberjacks. You can learn about the Native American folklore depicted in Tlingit and Haida totem poles. Or, you can hear the stories of the "madams" of the Gold Rush era. Whether you are touring the local downtown or out in the wilderness, the people of Alaska are warm and inviting. Go ahead and make some new friends.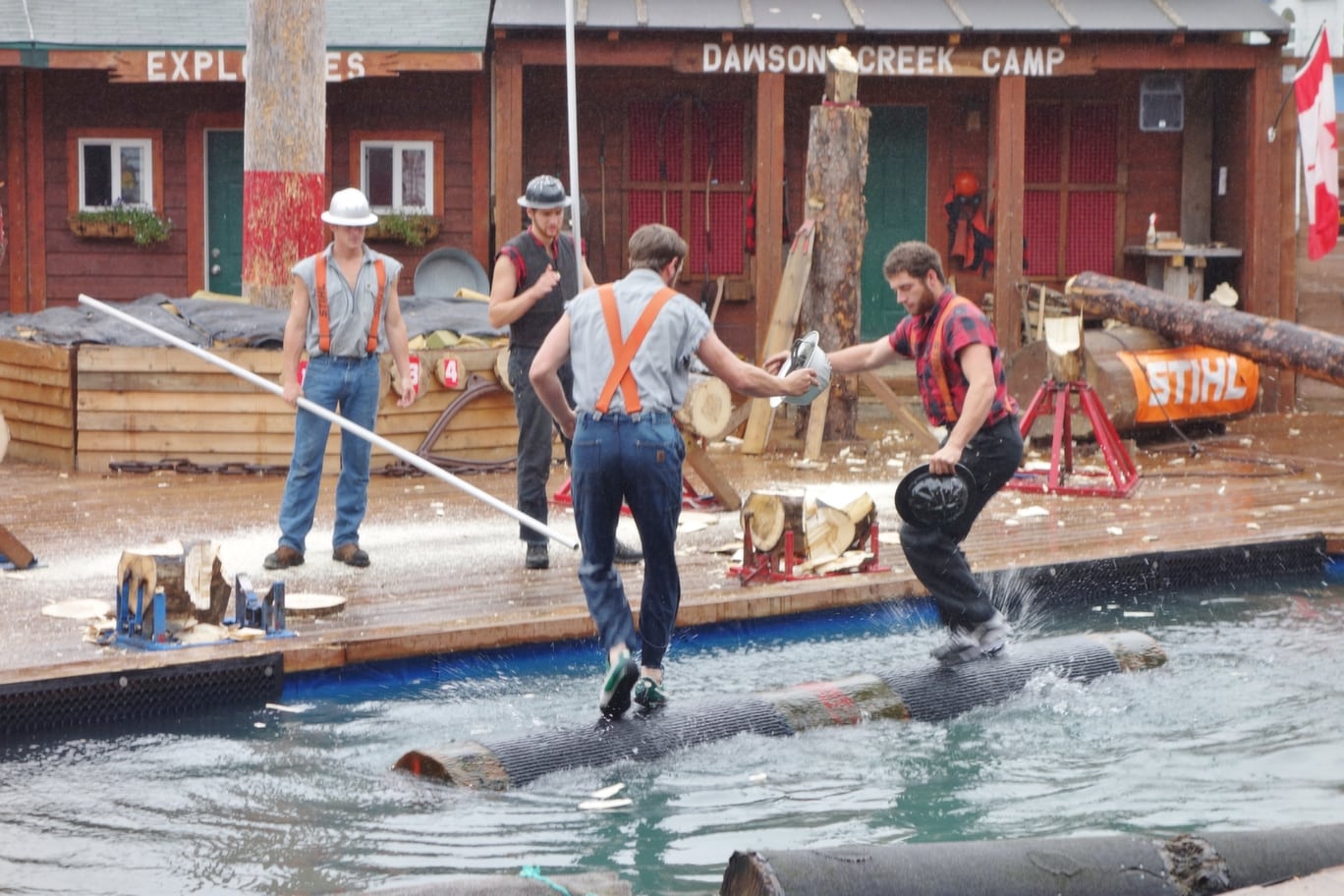 Now that you know about all of the adventure that awaits you when you go on an Alaskan cruise, what are you waiting for? Contact your favorite travel agent and get planning. We also have plenty of resources to help you put together the perfect Alaskan cruise vacation.
Comments
Have you gone on an Alaskan cruise? Do you think a "cold weather" cruise is right for you? Drop us an anchor below to let us know the reasons why you would take a trip up to Alaska on a cruise.