Our recent Freedom of the Seas Southern Caribbean cruise visited St. Thomas along with the ABC islands. We have visited St. Thomas a few times in the past, so this time around, we decided to take a ride over to St. John for the day. After comparing options and logistics, we decided to book a tour directly with Royal Caribbean. See why you too should book this tour in our St. John Trunk Bay Beach and Snorkel Shore Excursion Review.
St. John Trunk Bay Beach and Snorkel Shore Excursion Review
Cruisers can take a ferry over to St. John on their own, from either Red Hook or Charlotte Amalie, St. Thomas. The Red Hook ferry is the shorter route (20 minutes) and runs more frequently throughout the day, but it is located about 30 minutes away from the Crown Bay cruise terminal. The ferry that leaves from Downtown Charlotte Amalie is a bit longer at approximately 45 minutes, and the schedule is much more limited.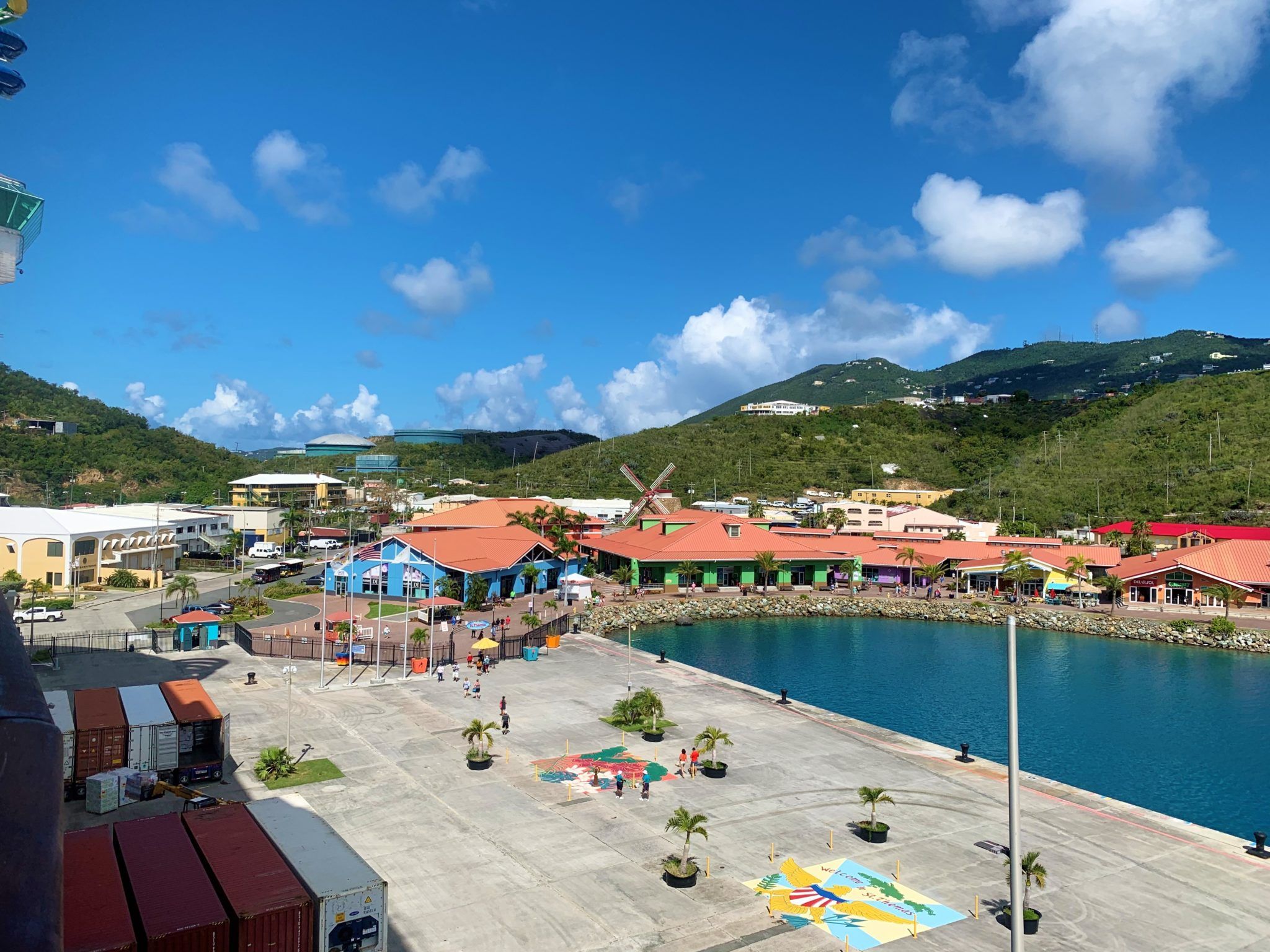 Taking into consideration these schedules and our time in port, it just made sense to book a tour directly through the cruise line. We debated the St. John on your own excursion which was $39 for 4 hours but required your own transportation from the ferry terminal.
So, we ended up booking the 4-hour St. John Trunk Bay Beach and Snorkel excursion for which we paid $65.99. Keep in mind that these prices do vary by sailing. While more expensive, it was the most convenient option, including transportation, the entrance fee to the National Park, and snorkel equipment.
Related Post: Freedom of the Seas Ship Scorecard Review
The shore excursion tickets had us meeting on the pier for 10:30 am, and we were escorted over to our transportation for the day shortly after. We would be cruising over to St. John with the crew of Island Girl. The Island Girl staff provided plenty of narration (and humor) along our 45 minute ferry ride over to the island. The vessel also had drinks and snacks that were available for purchase.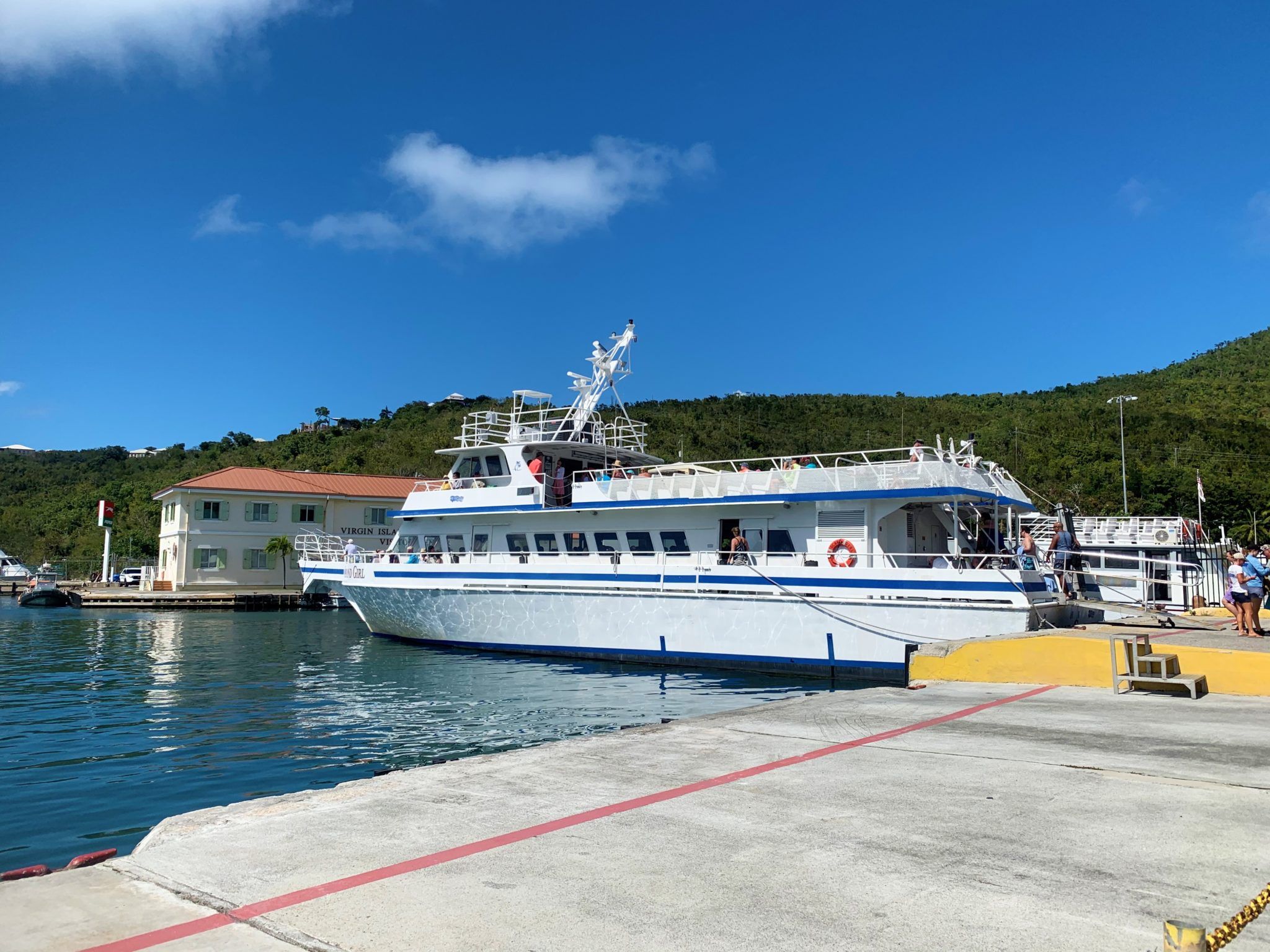 This ferry did consist of all the Royal Caribbean excursions to St. John, so prior to boarding we were given color-coded cards to indicate our tour.
Exploring St. John
Upon arrival on the island, our tour was loaded into an open air bus for our scenic drive to Trunk Bay. Making a couple stops for photos along the way, we arrived at Trunk Bay Beach a little before 12:30 pm. We were given a quick orientation then allowed to enjoy the beach on our own for the next 90 minutes. If you chose to venture here on your own, there is a $5 entrance fee for adults. Children 15 years and under are free.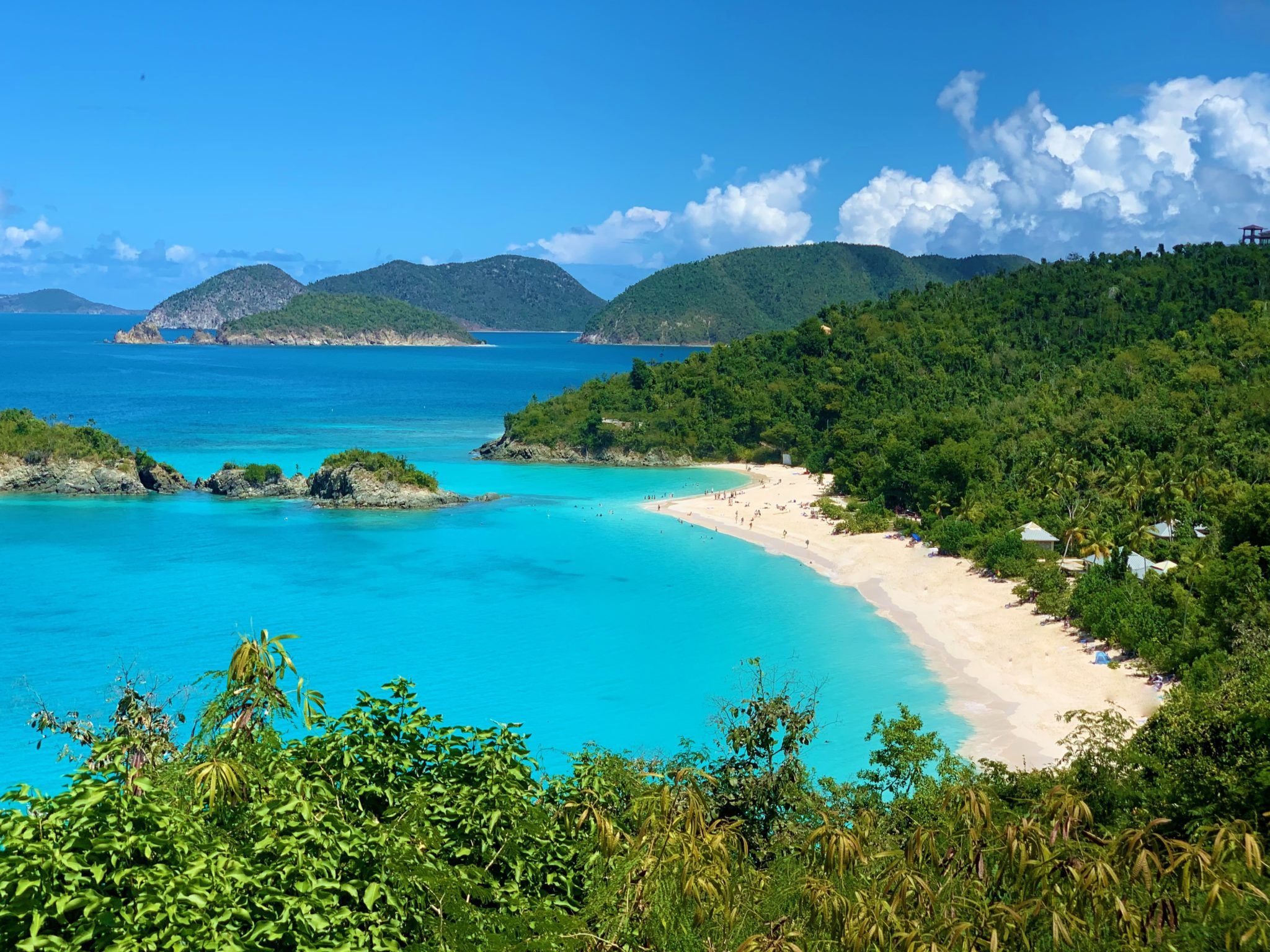 The admission fee and use of snorkel gear was included in the price of our ticket, but chairs were an additional cost. The National Park does not have loungers for rent, but upright beach chairs were available for $10 each. We decided to rent two chairs and stake our claim on the soft, sandy shoreline. Unfortunately, there are not many shaded areas available on this beach.
It was a glorious day, so I decided to soak up the sun while DB ventured off to check out the Underwater Trail snorkeling path. In comparison, he liked the snorkeling experience off the coast of Klein Bonaire earlier in our cruise much better. He stated that the trail was not well-maintained and the marine life was a bit lackluster.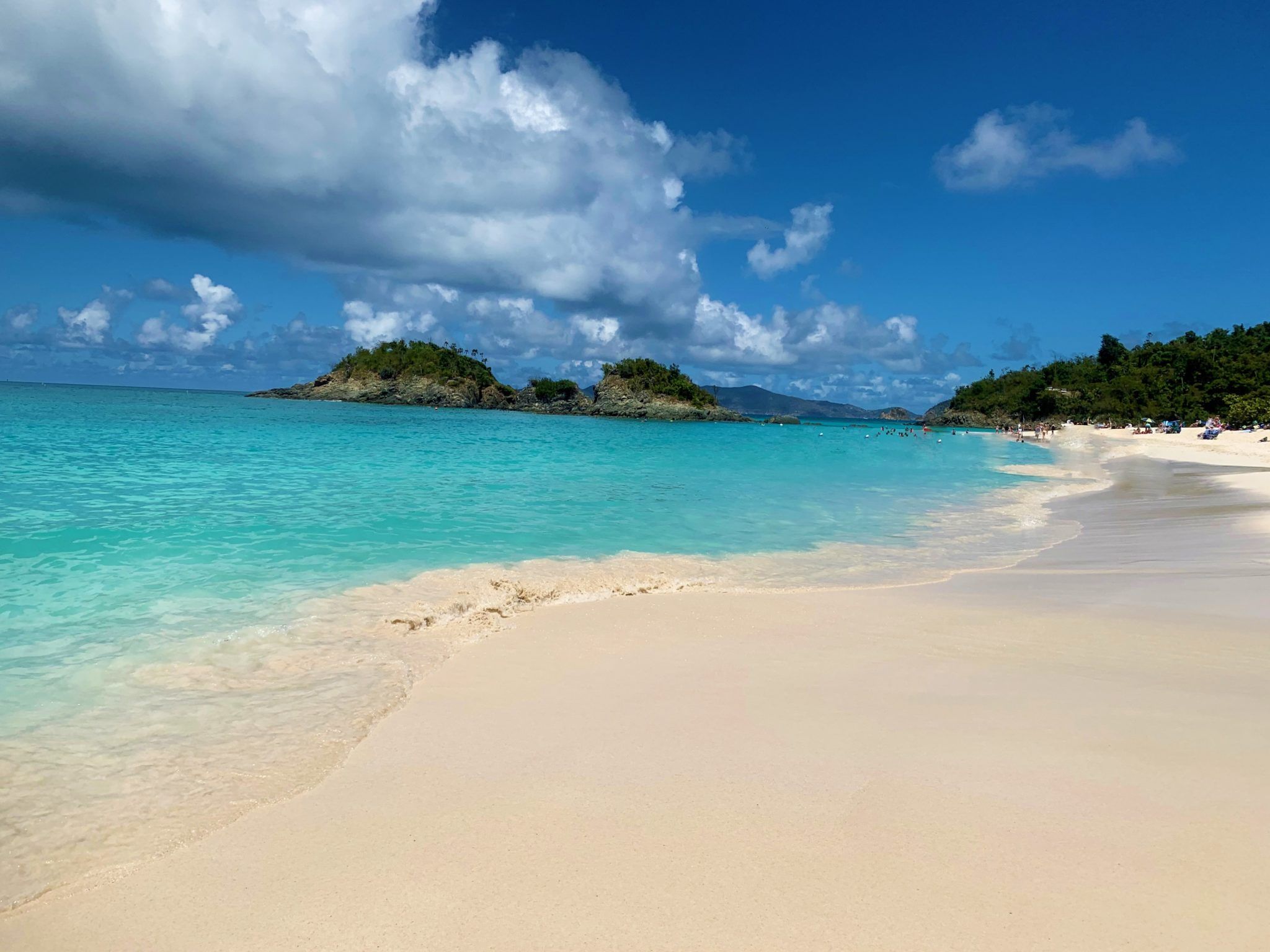 Speaking with another couple on our tour, they indicated that the area did not seem to be thriving like it was during their last visit to this park. This is possibly due to lack of federal funding following the 2017 hurricanes.
Is it Time to Go Already?
Our 90 minutes of beach time passed very quickly, and it was time to depart before we knew it. Of course, we made sure to grab a painkiller for the road from the only bar on the beach. We would have really liked more time at the beach given the extended travel to get here. It seemed like as soon as we were settled in, it was time to leave.
Reversing course, it was back on the bus and onto the Cruz Bay ferry terminal. Once again, we boarded Island Girl for the 45 minute ride back to St. Thomas. Enjoying the scenery, and a local brew, we were back on dry land before 3:30 pm. We made sure to thank the Island Girl team for a great day and an informative transport to the lovely island of St. John.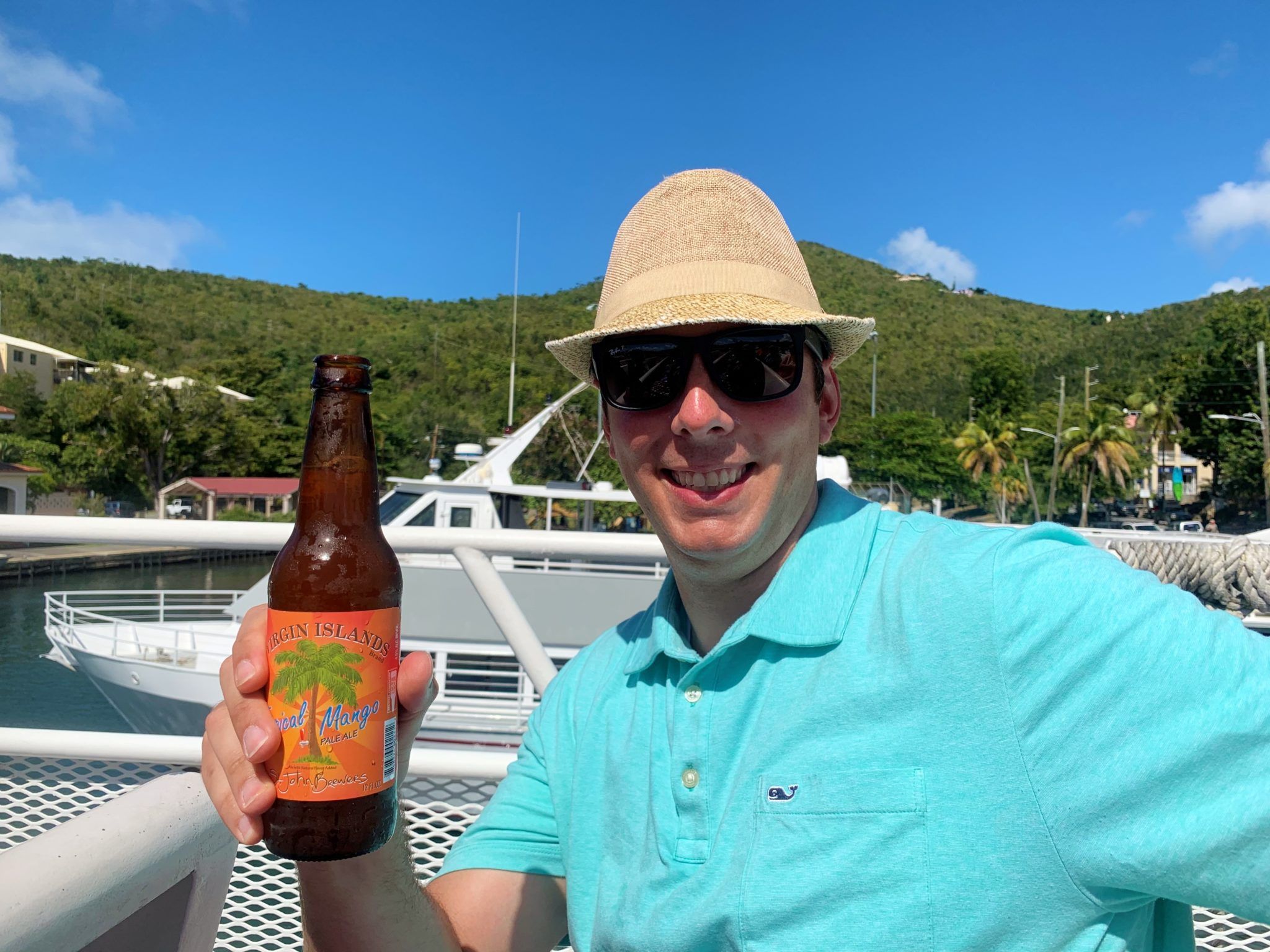 If you have visited St. Thomas on a cruise and explored its popular beaches several times before, we would recommend taking the trip over to St. John. As long as you are okay with the extended travel time, Trunk Bay Beach is certainly worth a visit. The St. John Trunk Bay Beach and Snorkel Shore Excursion was well-executed, and the Island Girl staff were top notch. Our only hope is that Royal Caribbean might alter the shore excursion times in the future to allow for more time on the island.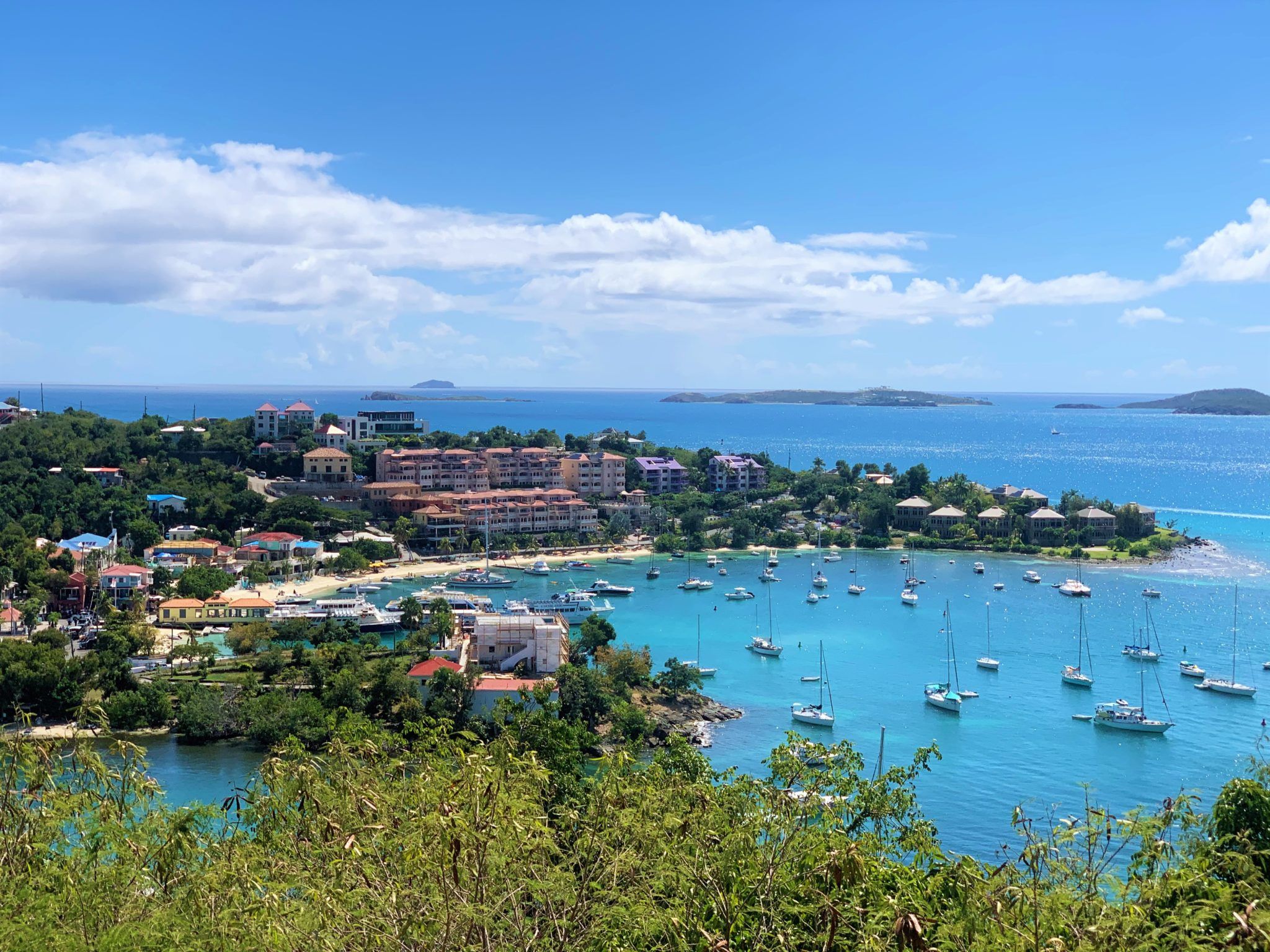 Comments
Have you taken a trip over to St. John on a cruise? Would you consider booking the St. John Trunk Bay Beach and Snorkel shore excursion the next time you visit St. Thomas? Drop us an anchor below to share your favorite things to do in St. Thomas on a cruise.