Royal Caribbean Provides Update on Health and Safety Protocols
In a recent letter to travel partners, Royal Caribbean provides an update on health and safety protocols for the next couple of months. These protocols are in effect for all sailings from Puerto Rico, Barbados, and U.S. homeports departing through April 14, 2022.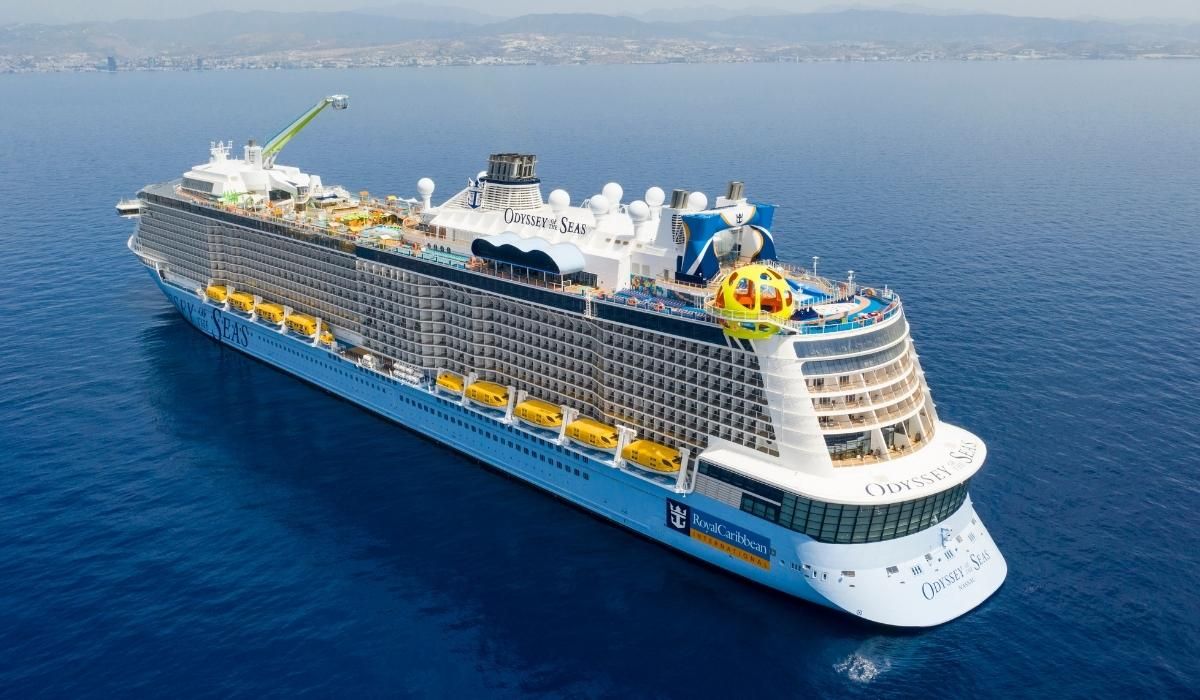 Also, Royal Caribbean hints that additional requirements could be on the way. Could the cruise line require booster shots in the near future? Could the cruise line lower the age threshold for vaccination soon?
The letter states: "Future protocols may require boosters, lowered vaccination ages, and changes to testing. While currently not required to sail, the US CDC has recommended COVID-19 vaccine booster doses for those eligible, prior to cruise travel. As a result, we strongly recommend guests getting boosted before their cruise."
Vaccination
Royal Caribbean will continue to require that all guests 12 years and older be fully vaccinated at least 14 days before sailing. Guests under the age of 12 years, who are fully vaccinated, can follow the guidance for vaccinated guests.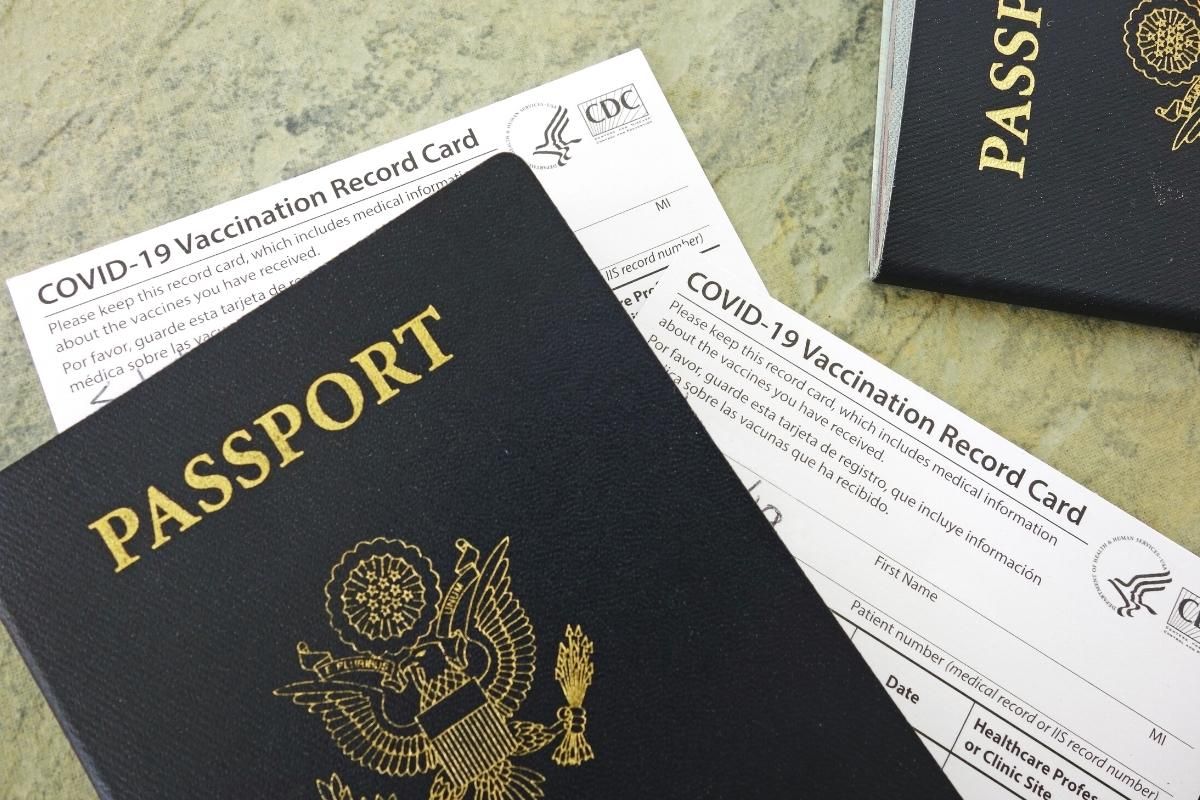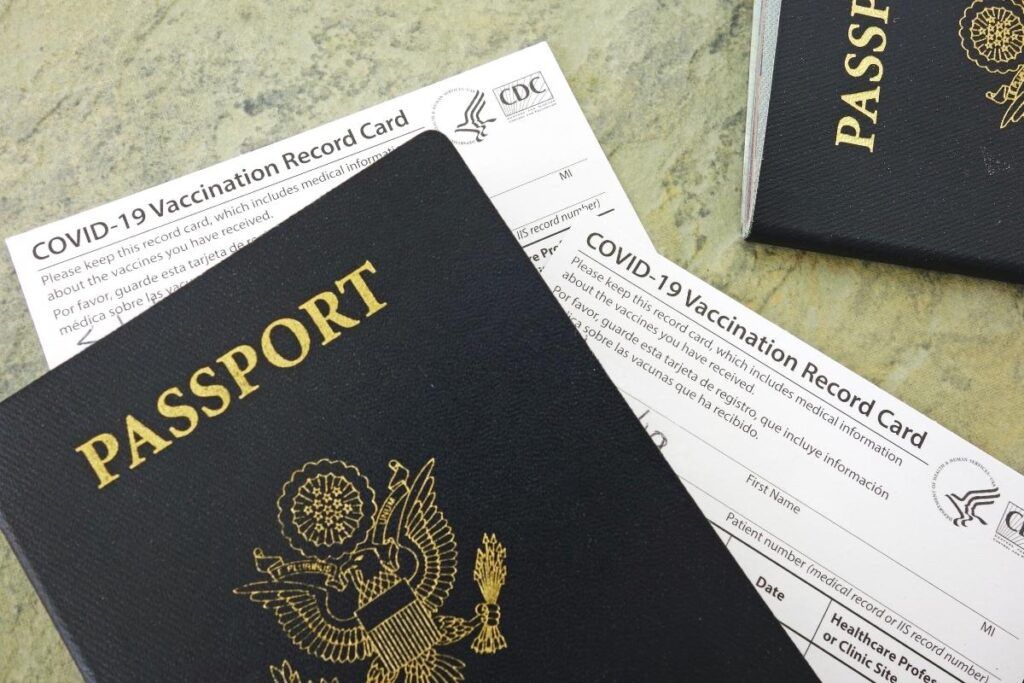 Guests will need to show proof of vaccination at the terminal, along with other required documents like passports.
Testing
All guests 2 years and older must present a negative COVID-19 test result prior to boarding their cruise. Guests must take a PCR or antigen test no more than 2 days prior to sailing.
Unvaccinated children ages 2 to 11 years must take a PCR test no more than 3 days prior to sailing. Antigen tests are not accepted for unvaccinated guests. Further, they must take a complimentary antigen test during the check-in process. Guests will receive registration details via email in advance.
For sailings that are 5 nights or longer, unvaccinated guests will also need to take a complimentary antigen test prior to disembarking the ship.
All pre-cruise testing costs and scheduling are the guest's responsibility.  
Sailings from San Juan, Puerto Rico
For sailings departing from San Juan, Puerto Rico, all unvaccinated guests or guests arriving from non-US countries will need a PCR or antigen test for entry, in addition to the testing requirements to board the ship. This test can satisfy both requirements as long as it falls into the appropriate timeframe. 
Guests staying in Puerto Rico post-cruise will need an additional test. They will need to upload the result to Puerto Rico's TravelSafe Declaration form within 24 hours of departing the ship. Guests will be provided a complimentary test kit for this purpose.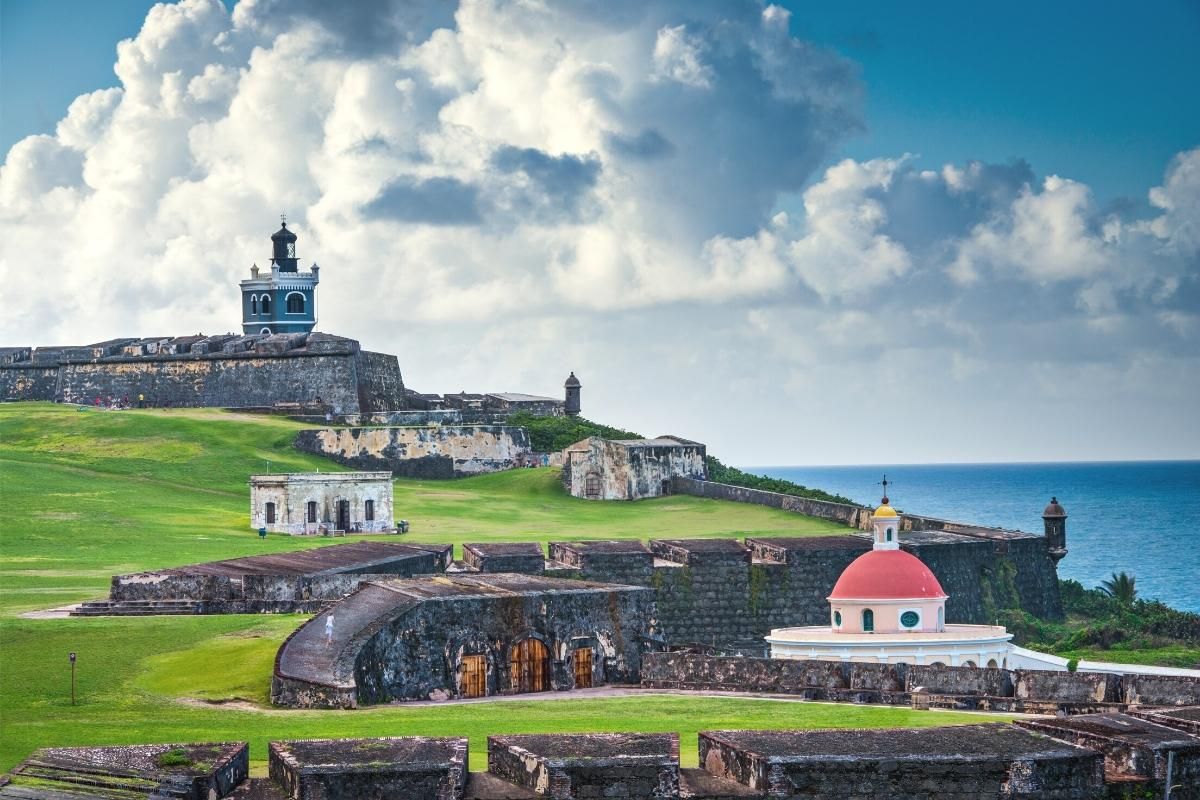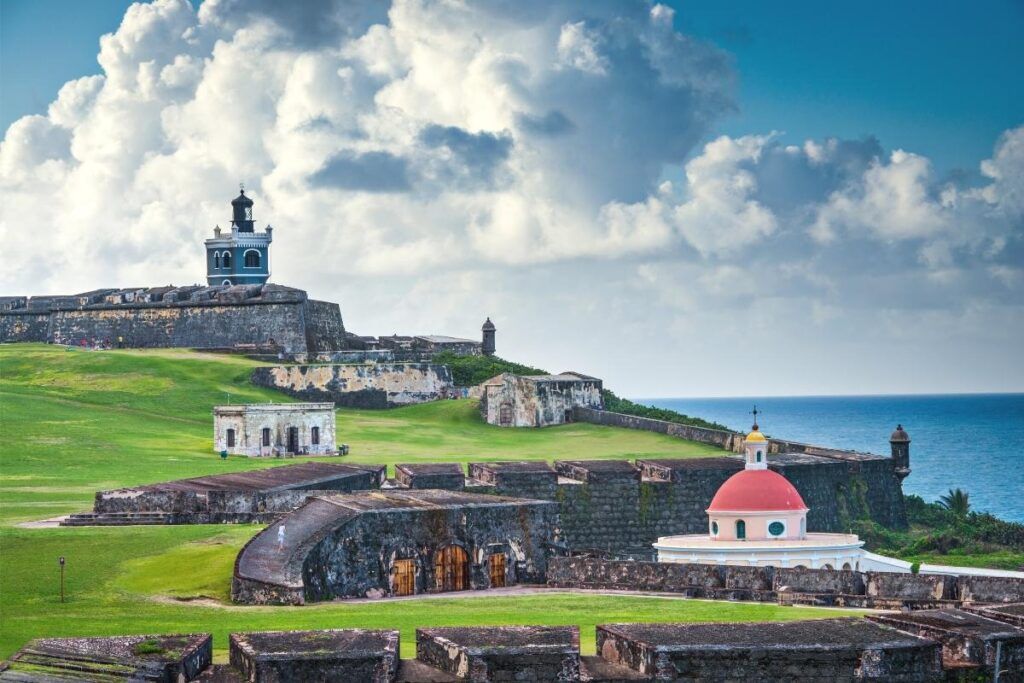 Unvaccinated travelers staying in Puerto Rico before or after their cruise must complete a quarantine period of 7 days. However, if a guest arrives in Puerto Rico on cruise boarding day, and departs on the same day the cruise ends, a local quarantine is not required.
Sailings from Bridgetown, Barbados
For sailings from Barbados, all guests 5 years and older, regardless of vaccination status, must present a negative PCR test result taken no more than 3 days prior to arriving in Barbados. 
Further, all guests must take a complimentary antigen test at embarkation. Guests will receive registration details via email in advance for the antigen test at the terminal. Guests will also be provided with a complimentary antigen test to re-enter Barbados at the end of the cruise.
Shore Excursions
Families traveling with unvaccinated minors may only go ashore in ports of call on Royal Caribbean shore excursions. This excludes the private destinations of Perfect Day at CocoCay and Labadee.
Further, some destinations may require all guests, regardless of vaccination status, to purchase tours through Royal Caribbean.
Mask Use
Guests must wear face masks in all terminal buildings during the embarkation and disembarkation process. Guests must also wear masks in most indoor locations on the ship and outdoors when physical distancing is not possible. The exceptions are when actively eating or drinking.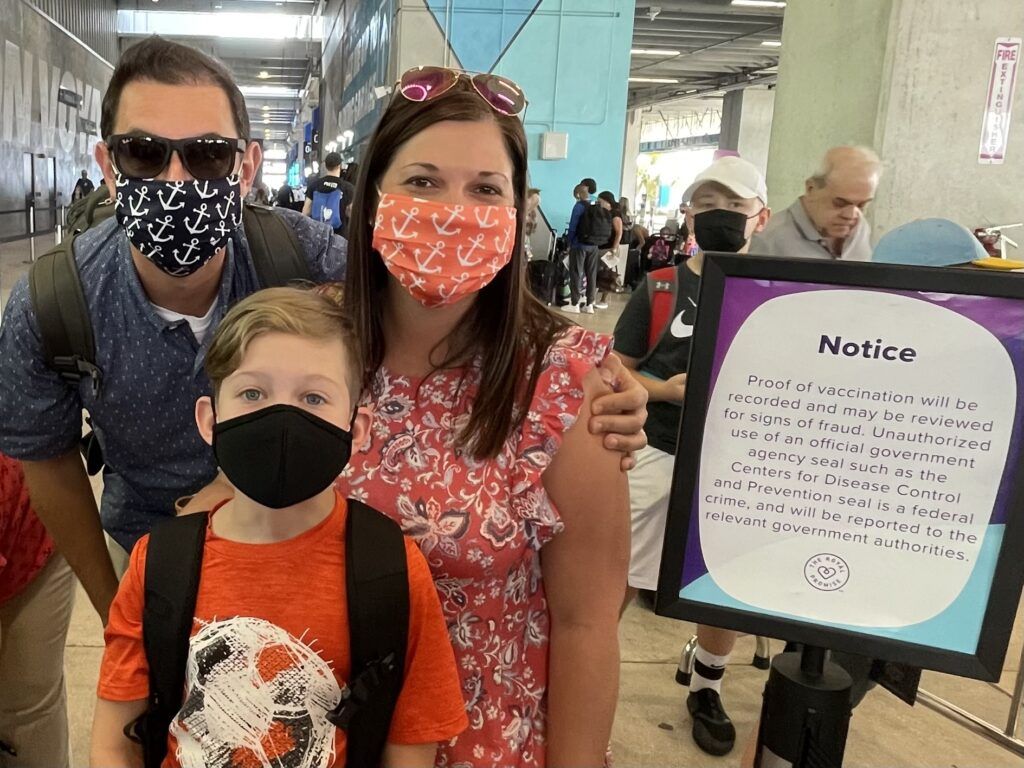 Guests may also need to wear masks when going ashore at ports of call depending on the requirements of the destination.
Vaccinated Vs. Unvaccinated Areas
The main dining room will have sections designated for vaccinated guests only and for families with unvaccinated minors. My Time Dining will continue for vaccinated guests only. Similar designations apply in the main theater as well.
Other dining venues, bars, and lounges on the ship may be designated as vaccinated only as well.
Comments
What do you think of the news that Royal Caribbean provides an update on its health and safety protocols continuing to require vaccines, testing, and masks through at least April? Have you cruised with Royal Caribbean with these protocols in place? Drop us an anchor below to share your experiences.
Stay up to date with the latest cruise news and travel updates!