Despite the recent coronavirus incident on Diamond Princess in Asia, we had no concerns about our upcoming cruise on Freedom of the Seas departing on March 8, 2020 from San Juan, Puerto Rico. Even as cruise lines began updating cancellation policies due to the increasing concerns in the United States, we did not even give the idea of cancelling or rescheduling our cruise a thought. Once the CDC issued an advisory recommending to avoid cruise travel, cruise lines began cancelling sailings, schools across the county began announcing closures, and towns were implementing mandatory quarantines. Yet, we were still at sea. We were still cruising during the coronavirus without any issues.
What It Was Like Cruising During the Coronavirus
The Conditions Onboard During the Cruise
For the most part, the conditions onboard Freedom of the Seas did not vary much from a typical cruise vacation.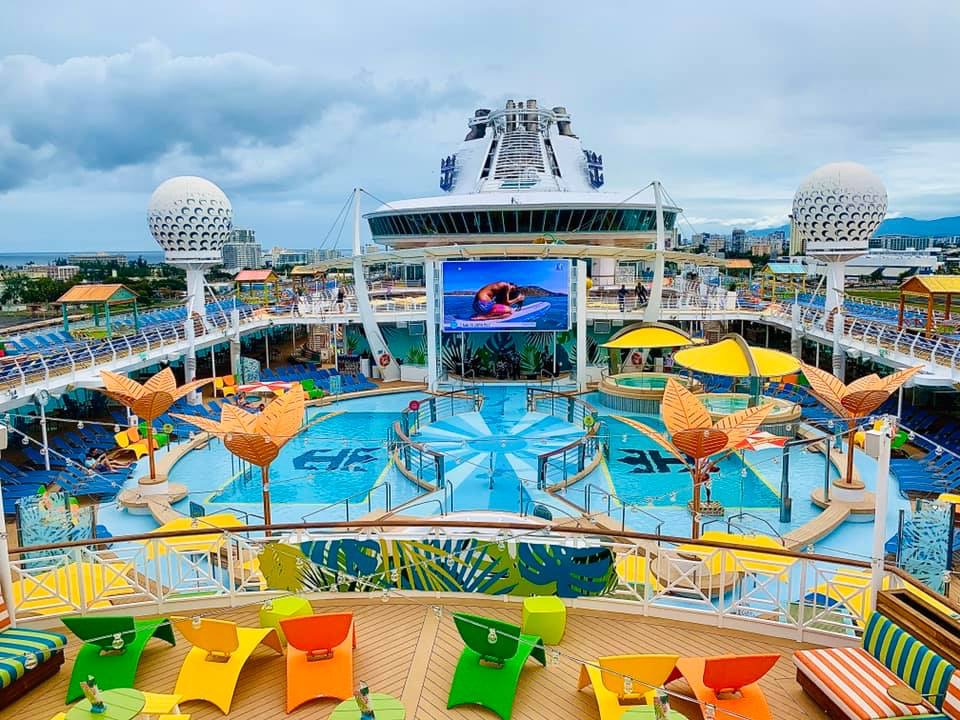 Just prior to our sail date, Royal Caribbean did begin implementing enhanced health screenings at the embarkation port. Our temperatures were taken before being allowed to board the ship. The cruise line indicated that those with travel to several high risk countries, those with a fever, or those who may have come in contact with individuals confirmed to have the virus were not going to be allowed to board and would receive a full refund.
Honestly, this did not concern us either as we were glad Royal Caribbean was taking extra precautions. We were feeling well, our temperatures were normal, and our travels had not taken us to any of the restricted areas.
So far, so good.
While we had read reports from other cruisers online, we were actually a bit surprised that there was not much deviation from the normal cruise routine.
There were certainly more hand sanitizing stations present throughout the ship, and the reminder to "washy-washy" was more persistent. While we normally see crew cleaning during a typical trip, there did appear to be more sanitizing and cleaning of heavy traffic areas, like handrails. Yet, it did surprise us that cruisers were still able to self-serve in the Windjammer buffet since we had heard that other cruise lines had restricted this practice.


Cruise Schedule and Itinerary
Until this past Sunday (our scheduled disembarkation day), the cruise had been smooth sailing. Yes, pun intended. The weather had been fabulous, and we were able to dock at all ports. Local authorities cleared the ship in Aruba, Curacao, Bonaire, and St. Thomas with no noticeable issues. Leaving St. Thomas, the ship was delayed an hour, which the Captain claimed was due to the Coast Guard reviewing some of the ship's paperwork but reassured us that it was not due to any illnesses onboard the ship. In hindsight, this announcement might have been a bit misleading.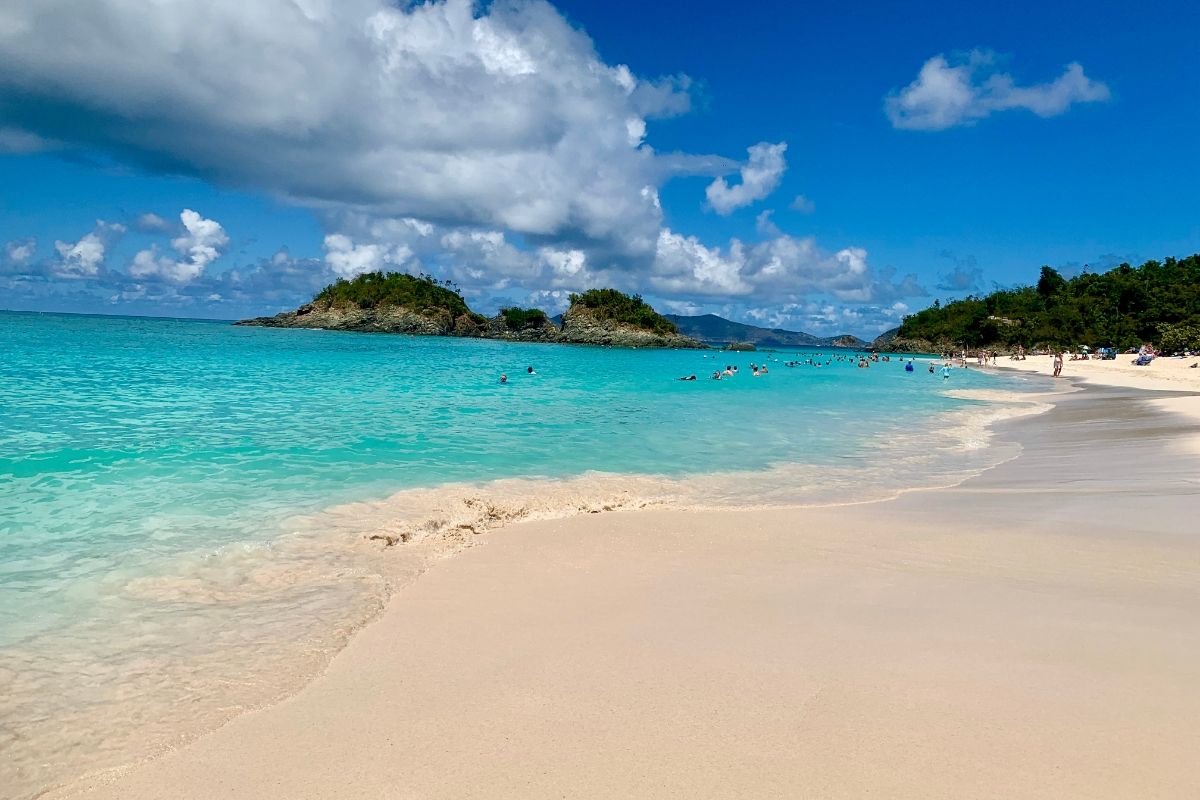 Over the 7 days of our trip, there were no changes to the schedule. All entertainment, including main theater shows, parties, and cruise activities occurred as planned and were well-attended for the most part.
All of this changed on Sunday morning, when the governor of Puerto Rico denied the ship entry into the cruise port. According to the announcement made at 7 am by the Captain, the island was requiring the ship to go through heightened health screenings that would extend our time in San Juan by four days or possibly more. We later found out that Norwegian Epic received the same treatment.
The cruise line made the decision overnight to reroute the ship to Miami, FL with a planned disembarkation of Tuesday, March 17th. Luckily, we were able to cancel and rebook flights getting us back home at a reasonable time. In fact, we saved over $600 with the new flights.
Related Post: Cruise Cancellations and Refund Policies Due to the Coronavirus
Cruiser Morale
For the most part, the vibe on the ship was upbeat. Many of us had a similar feeling regarding the negative slant on cruising during the coronavirus in the media. We did not feel at any increased risk on our cruise ship than if we were back on land. While we kept tabs on updates from other cruise lines on social media and family back home, some cruisers did not seem to be following these developments at all.
The ship was pretty full and cruisers didn't appear to be practicing too much "social distancing". We actually did avoid the buffet but still attended all the parties, shows, and other activities around the ship.
As we were all in this together, other cruisers seemed to be doing their part by sanitizing and routinely washing their hands. We were happy that everyone took the risks seriously, yet did not let them impact their vacations.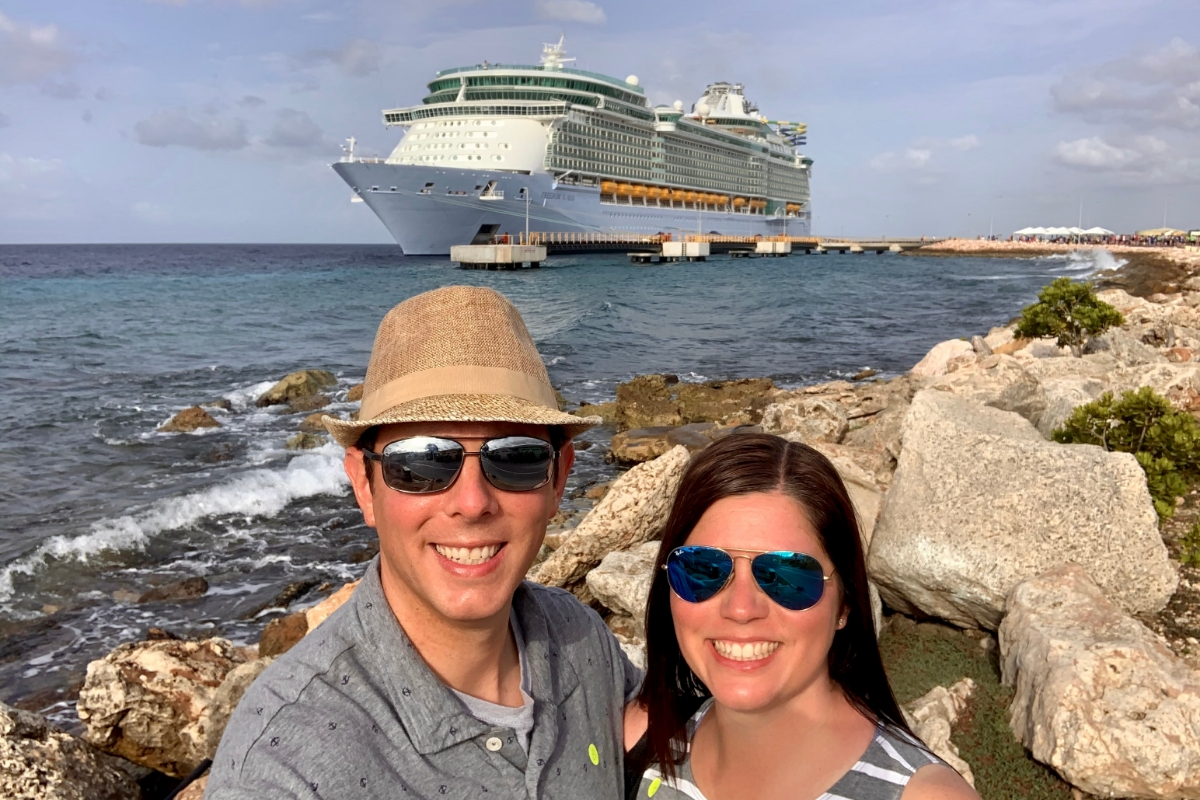 Of course, things changed a bit on Sunday morning as there were certainly many unhappy and concerned cruisers. When we awoke at 5:30 am to realize that we were sailing at close to full speed and there was no land in sight, we both knew something was wrong. Royal Caribbean handled the situation the best they could, providing free internet to allow individuals to make changes to flights and other accommodations. The cruise line also offered compensation for flight cancellation and change fees, as well as additional funds for those that needed to spend the night in Miami due to the change in disembarkation port.
For cruisers from Puerto Rico, the cruise line worked with those individuals to get them flights back home.
Surviving a Cruise During the Coronavirus
While there have been outbreaks of the disease on a few other cruise ships to date since Diamond Princess, we feel fine. Despite cruising during the coronavirus, there were no confirmed cases on our ship. Yet, the cruise lines did the right thing and suspended all cruises for the next 30 days. Our priority is to try to get back to some semblance of reality. Still, it feels that things back home are actually more abnormal than on the ship. In the end, we know we will all weather this storm. Certainly, we still have plans to get back onboard a cruise ship as soon as possible.
With work disruptions, school closings, and empty markets, we have to put things into perspective. Though, we have no plans to stop blogging and vlogging about cruising. Further, we encourage you to continue doing what you love to do. Follow us and all the other amazing travelers on social media during your cruise dry dock. We are certain that the cruise industry will rebound, and we cruisers will be able to set sail again in the near future.

Comments
Has the coronavirus impacted your travel plans? Will you continue to cruise once the ban is lifted? Drop us an anchor below to let us know your thoughts on the coronavirus and cruising.