Royal Caribbean recently revealed its restart plans. This big announcement included resumption for cruising for several ships in the Royal Caribbean fleet, including the brand new Odyssey of the Seas. Unfortunately, this Odyssey of the Seas inaugural has now been postponed again.
Odyssey of the Seas Inaugural Postponed Again
If you recall, it was first announced that Odyssey of the Seas would debut in Haifa, Israel. Of course, this meant that the original European sailings with scheduled departure dates from May 9th to October 28th, 2021 were cancelled. 
Then, due to some unrest in the country, Royal Caribbean decided to cancel these sailings from Israel. The cruise line announced that Odyssey of the Seas would arrive in the United States early instead.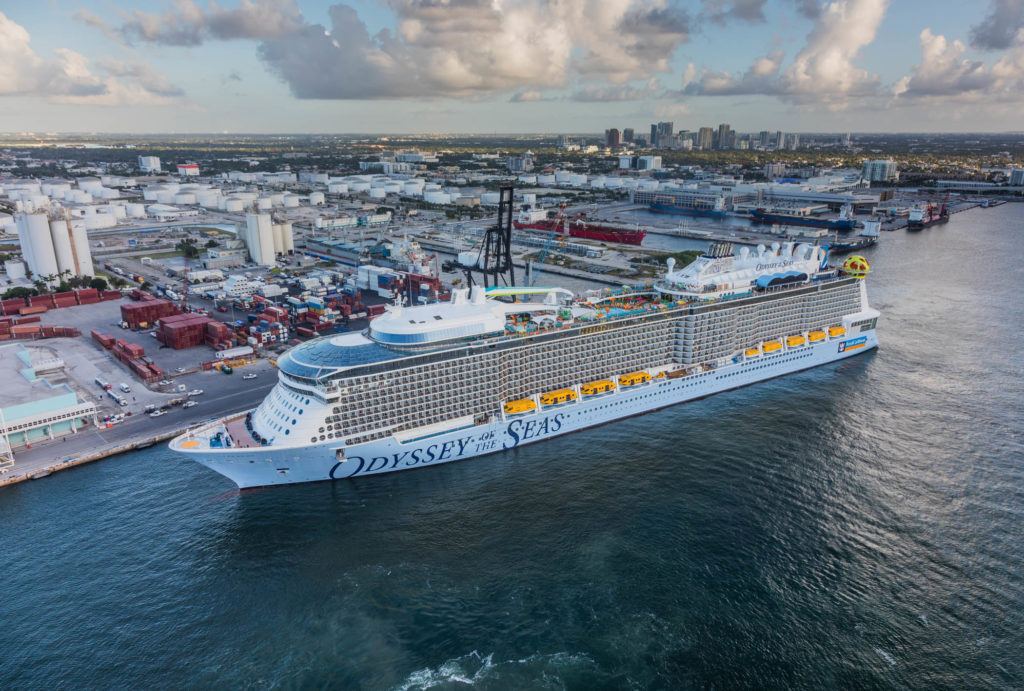 Odyssey of the Seas actually arrived in her new homeport of Port Everglades in Fort Lauderdale, FL just about a week ago.
This brand new Quantum Ultra Class ship was scheduled to begin her inaugural season on July 3rd. Odyssey of the Seas will sail 6 and 8-night Caribbean cruises from Fort Lauderdale.
Of course, we booked this first sailing as soon as we could. We have anxiously been awaiting our chance to sail on this new ship since our original booking from last year was cancelled.
Well, last night while live on Royal Caribbean's Adventure of the Seas, we received a message from our travel agent. He indicated that our cruise on Odyssey of the Seas was cancelled.
We later saw a social media post from Royal Caribbean's CEO, Michael Bayley, confirming this information. He indicated that the Odyssey of the Seas inaugural would be postponed from July 3rd to July 31st.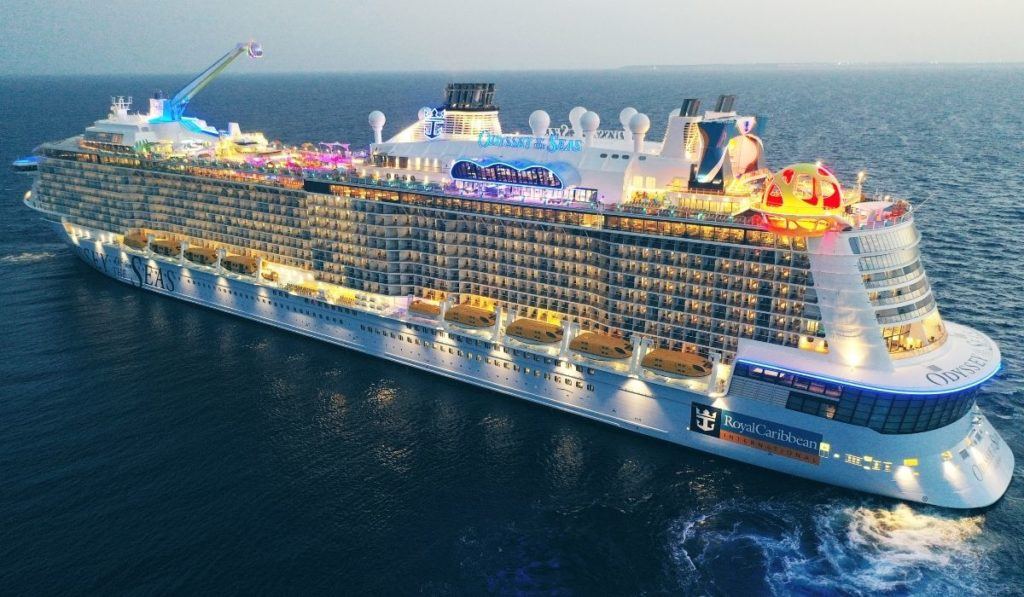 This change in restart date is due to some positive COVID cases onboard the ship. During routine testing, 8 crew members tested positive for COVID-19. All 1,400 crew onboard Odyssey of the Seas were vaccinated on June 4th, but they were not fully inoculated just yet.
Of the 8 crew members who tested positive, 6 of them were asymptomatic. Two crew members have mild symptoms. Now, all crew members need to quarantine for 14 days and continue to undergo routine testing.
Of course, these positive cases are in addition to 4 other crew members who were disembarked in Spain due to positive COVID-19 tests a few weeks ago. This occurred while the ship was in transit from Israel to the United States.
Given this news and the need for crew quarantine, the test cruise scheduled for Odyssey of the Seas will need to be rescheduled. The July 3rd to July 25th departures have also been cancelled. Just when we thought we had our summer cruise plans figured out.
While disappointing, this is of course the right decision from the cruise line to ensure the health and well-being of crew and guests.
Comments
What do you think of the news that Royal Caribbean's Odyssey of the Seas inaugural was postponed yet again? Do you have a cruise booked on this brand new ship? Drop us an anchor below to share your upcoming cruise plans.
Stay up to date with the latest cruise news and travel updates!