Scroll down to watch our complete video overview of the new Norwegian Cruise Line Healthy and Safety Protocols.
Last week, Bahamas Paradise Cruise Line was the first cruise line to unveil its detailed plan to resume cruising with a number of new health and safety protocols in place. This week, Norwegian Cruise Line's New Health and Safety Protocols have been announced. NCL is the first major cruise line to give some insight into what cruising will really look like when it resumes.
Norwegian Cruise Line's New Health and Safety Protocols Announced
Norwegian Cruise Line recently updated its Peace of Mind policy to include all cruises through November 30, 2020. Cruisers now have the ability to book a cruise knowing they have the flexibility to cancel up to 48 hours prior to the sail date for any reason.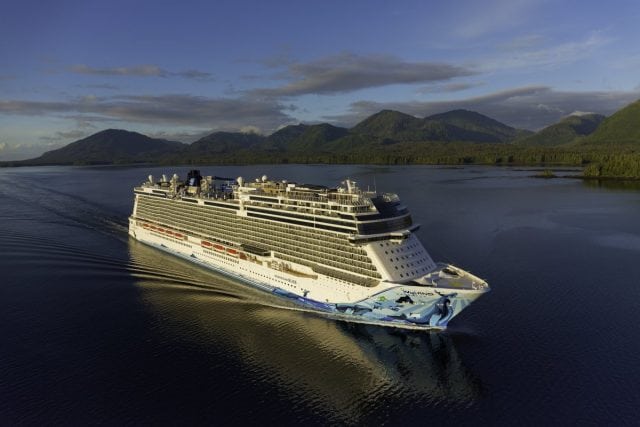 In addition to flexible booking, the cruise line just announced its Sail Safe protocols to ensure the health and safety of all guests once cruising resumes.
While not as detailed as the plan from Bahamas Paradise Cruise Line, NCL has revealed several new protocols that will be in place upon its August 1st anticipated return to service date.
First and foremost, Norwegian Cruise Line will limit the passenger capacity onboard ships. Though, no specific guidelines were given as to how much this capacity would be reduced. NCL also did not specify any phased return to service plans like Carnival Cruise Line recently did.
Related Post: When the Cruise Lines Plan to Return to Service
Embarkation
Guests will complete online check-in and will board the ship in a staggered embarkation schedule to reduce crowds at the terminal. Upon arrival, guests will be required to complete a temperature check and heath declaration.
Terminals will be sanitized before and after each embarkation. All ships will be disinfected prior to every voyage in accordance with company protocols, which are developed in partnership with CDC's Vessel Sanitation Program.
Onboard Sanitation
In addition to stringent sanitation in the terminal, guests should be comforted in knowing that Norwegian Cruise Line will also have strict protocols in place for guest accommodations and common areas onboard the ship. These areas will be sanitized at an increased frequency including the use of Electrostatic Spray Technology and fogging with the natural and safe disinfectant, hypochlorous acid.
There will also be continuous cleaning of high-traffic touch points.
Further, buffets and beverage stations will now be full service with staff available to serve guests.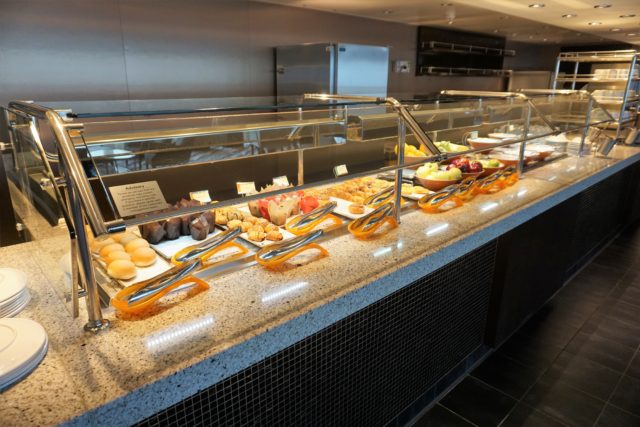 Guest Expectations
Guests will be subjected to enhanced screening protocols both prior to boarding the ship as well as throughout the cruise to help identify potential health issues. Touchless temperature checks will occur prior to embarkation, upon returning to the ship from a port of call, prior to all meals in dining venues, prior to all activities in public venues, and prior to disembarkation. This might be a bit excessive?!
All guests will also be strongly encouraged to engage in frequent handwashing, including when entering food and beverage venues. I think we will all be glad to hear Washy, Washy once again! Hand sanitizer will be readily available throughout the ship as well.
At this time, there has been no mention of whether guests will be required to wear masks. It remains to be seen whether masks will actually not be required or if cruise lines are purposely delaying this announcement as they know it will be a deal-breaker for many. Comparatively, we do know that amusement parks like Universal Studios and Walt Disney World in Florida ARE requiring masks at least temporarily.
Crew Expectations
Like guests, crew will be subjected to enhanced health screenings. This includes temperature checks multiple times per day as well as rigid sanitation protocols. The Pre-Employment Medical Examination process will also be enhanced to screen for a variety of infectious diseases.
Unlike Bahamas Paradise Cruise Line's announcement, NCL has not stated whether crew will be required to wear masks and/or other PPE.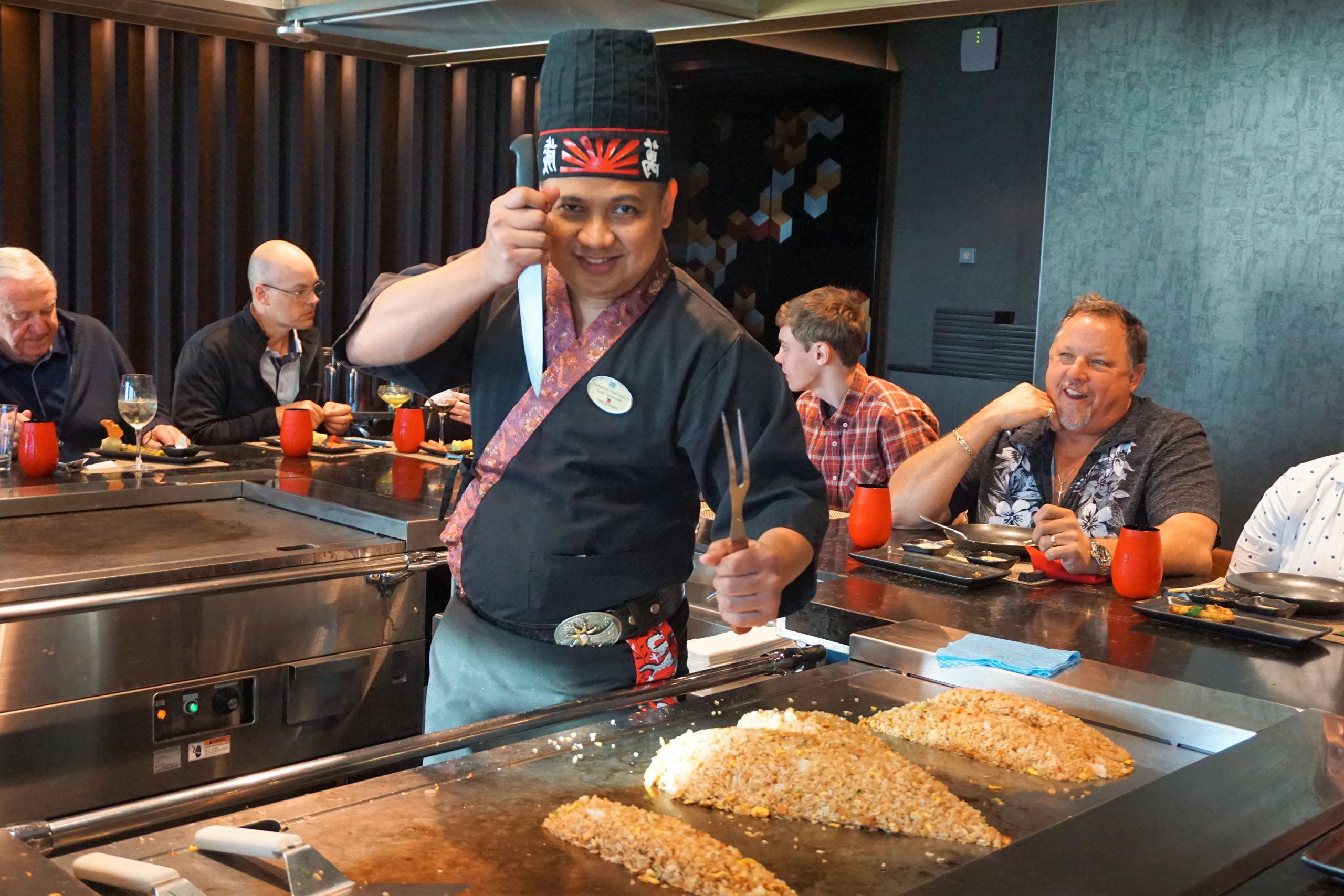 Responsible Social Distancing
In addition to reduced sailing capacity and staggered embarkation, Norwegian Cruise Line plans to promote responsible social distancing throughout the ship. The cruise line claims that all activities will still be available but might be subject to modifications and reduced capacity. However, NCL has not provided any specific capacity limits at this time.
It is still not clear how Norwegian Cruise Line will handle social distancing in venues like the theater, dining rooms, casino, shops, other recreational spaces, or shore excursions.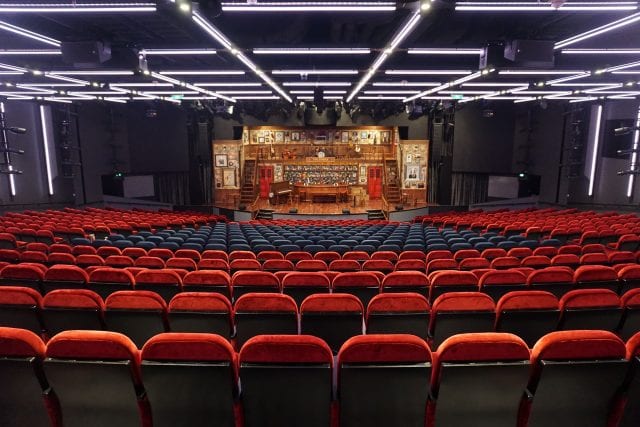 New Air Filtration
Air circulation on cruise ships has been a recent point of contention. In NCL's new Sail Safe plan, the cruise line revealed that it will install medical-grade air-filters. The H13 HEPA air-filter that removes 99.95% of airborne pathogens will be installed across the entire fleet.
Enhanced Medical Resources
Onboard medical centers will be fully equipped with the latest testing kits and medical supplies, including on-site rapid diagnostic testing for COVID-19. There will be increased medical staff onboard each ship as well. Each ship will also have a dedicated isolation ward should the need arise.
Further, Norwegian Cruise Line will introduce a new position of Public Health Officer. This staff member will be responsible for the oversight of all sanitation and outbreak prevention initiatives. He/she will also monitor the day-to-day cleanliness of all public areas and accommodations to ensure compliance with the CDC's Vessel Sanitation Program.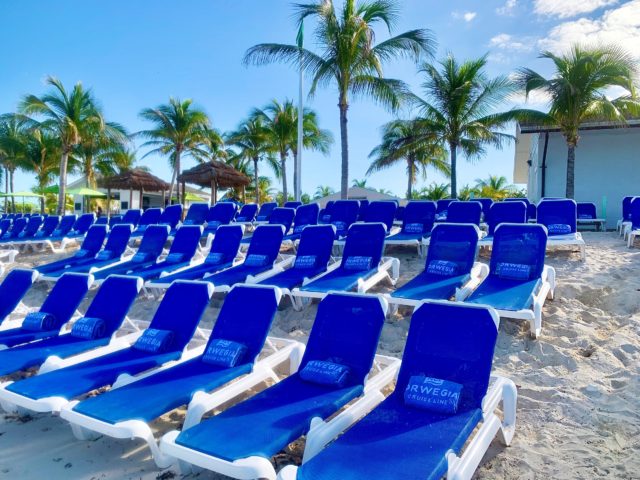 Extended Ship to Shore Safety
Upon return to service, NCL will be partnering with local destinations and tour operators to ensure health and safety protocols will extend to the shoreside experience as well. The cruise line states it will only visit safe, open ports of call which may cause changes to itineraries.
Comments
What do you think of Norwegian Cruise Line's New Health and Safety Protocols? Would these enhanced measures give you the confidence to return to cruising? Drop us an anchor below to share your thoughts on what cruising will look like when it resumes.