We know you like to plan ahead, so before you set sail, know what is happening onboard your ship. To help the like-minded cruise planners among us, we just uploaded the Navigator of the Seas 3 Day Cruise Compass from our Bahamas and Perfect Day Cruise from August 2019.
If you are not familiar with Royal Caribbean ships, during each day of your voyage, a list of daily activities and events is provided in a small, magazine-like handout known as the Cruise Compass.
Navigator of the Seas 3 Day Cruise Compass
Our Navigator of the Seas 3 Day Bahamas and Perfect Day Cruise Compass details all of the dining hours for restaurants, entertainment and show times, onboard sales and retail hours, as well as parties and bar hours. The itinerary included embarkation day, Day 2 at Royal Caribbean's private island of CocoCay, Bahamas, and Day 3 in Nassau, Bahamas.
Below, you can view PDF copies of the Cruise Compass. You can also use this link to download the cruise compass. The file is quite large, so give it a minute to download.
Navigator-of-the-Seas-08-23-3-Day

Note: Royal Caribbean can alter the activities and events and/or the days and times at which these various activities occur at any time. Also, headliner acts routinely change as well.


Navigator of the Seas 3 Day Cruise Compass Highlights
-During our cruise, the Perfect Storm Waterslides were open on embarkation day from 11:30 am to 8 pm (closed for muster) and were open on Day 3 from 10:30 am to 8 pm.
-Unfortunately, the new Laser Tag game was only open on Day 2 from 4:30 pm to 8 pm. On Day 3, Studio B opened for ice skating from 11:30 am to 1:30 pm, and again from 9:30 pm to 11:30 pm.
-In the Royal Theater on Deck 4, there was a nightly production show or headliner, usually with two show times to accommodate each dinner seating. There was also a late night comedy show that occurred on the last evening of the cruise.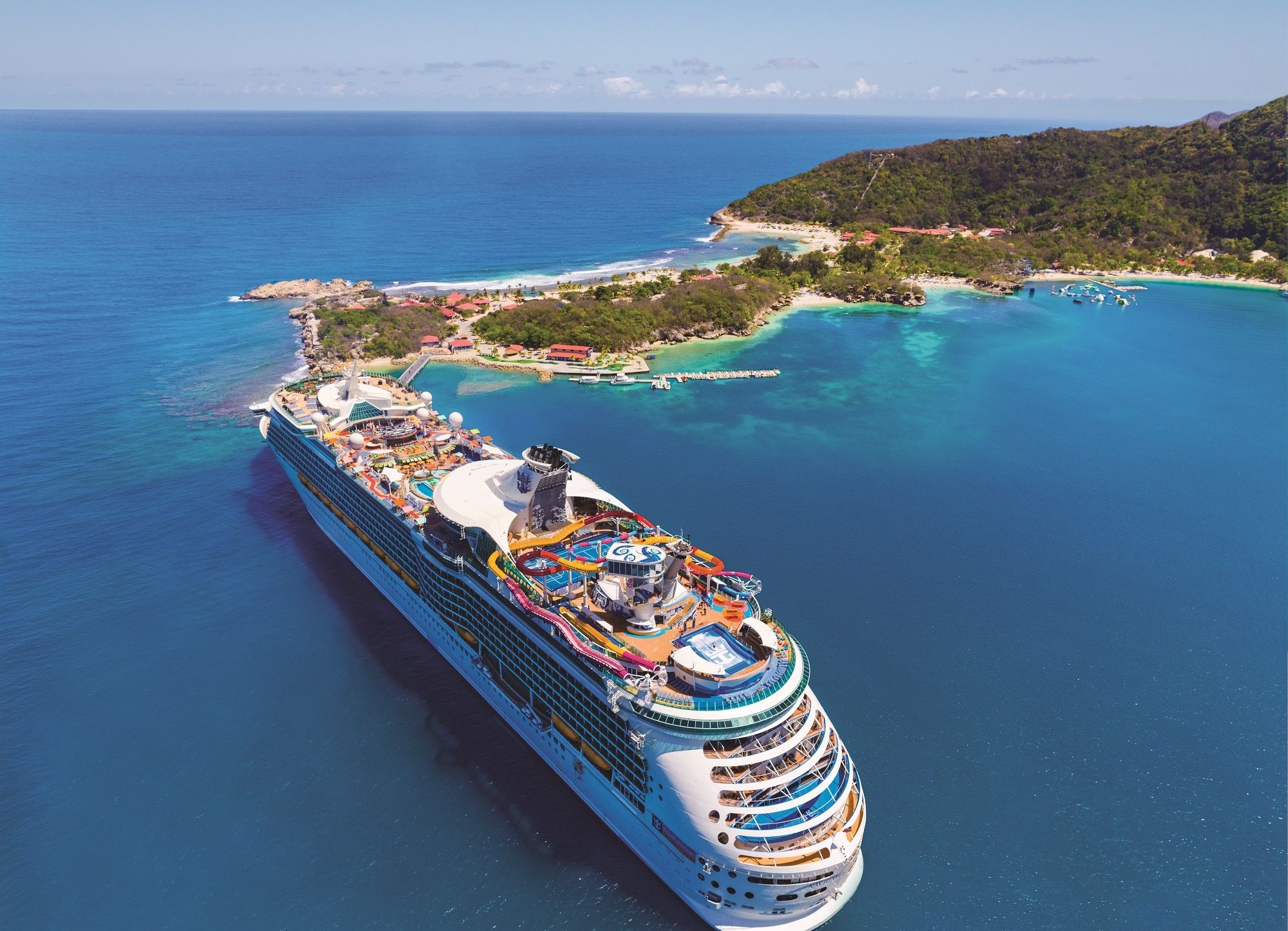 -Live music was found throughout the ship. This included live piano music in the Schooner Bar, pub guitar favorites in the Copper and Clover, and Latin dance music in Boleros. There was also karaoke during the cruise on Deck 14 in the Cosmopolitan Club.
-Each night, there was a themed party. These included both a 70's and 80's party in the Royal Promenade and the Red Ultimate Dance Club Experience in Studio B on Day 2.
-On the second night of the cruise, the popular X versus Y game show and the Quest occurred in Studio B as well.
If you have questions, reach out to us at editor@s33722.p856.sites.pressdns.com. We would be happy to help!

Comments
Have you sailed on Navigator of the Seas? What are your highlights from the onboard activities? Drop us an anchor below with your review of this newly amplified vessel.