MSC CRUISES RESUMES OPERATIONS IN SPAIN AS MSC GRANDIOSA ADDS BARCELONA TO ITS CURRENT ITINERARY STARTING JUNE 26
Valencia to be added as an additional port of call as of July 30
Announcement follows MSC Cruises' resumption of service in the UK, Germany, France and the Baltics in addition to the Mediterranean
Geneva, Switzerland (June 3, 2021) – MSC Cruises today announced it will restart its cruise operations in Spain with the deployment of MSC Grandiosa to Barcelona from June 26 with Saturday embarkation. Valencia will then be added as an additional port of call as of July 30.
This follows recent announcements of MSC Cruises' ships restarting operations in Germany, France and the Baltics in addition to its current and future Summer 2021 confirmed itineraries in the West and East Mediterranean as well as UK.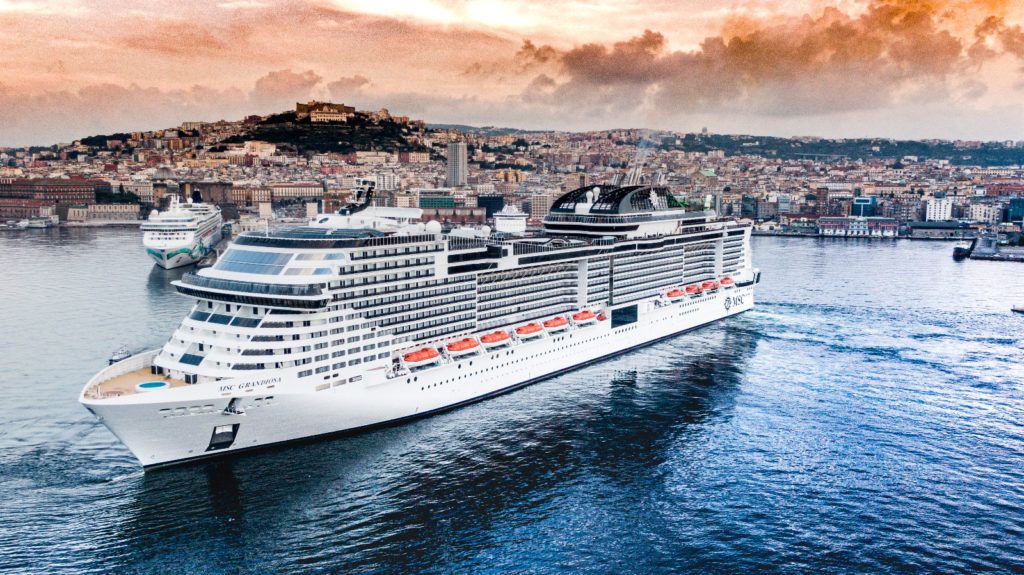 Gianni Onorato, CEO, MSC Cruises, said: "When we first announced our confirmed programs for summer 2021, we indicated that we would enrich them with any new ports and destinations as they became available. This is the case today with Spain and Barcelona, thus allowing our guests to visit this magnificent destination that has been unavailable since March of last year thanks to the secure bubble shore excursions we provide under our health and safety operating protocol. This will also make an international cruise holiday on an MSC Cruises ship more easily available to more of our guests living in Spain and for the first time on one of our most modern and innovative ships, MSC Grandiosa.
As measures are progressively relaxing across Europe and beyond and tourism resumes, we have every confidence that our progressive resumption of service will continue to move forward and that we will be able to add more ports and destinations from more countries to our itineraries very soon. This will allow us to either enrich existing itineraries or add new ones."
This resumption of service is fully in line with local regulations in Spain and will be supported by MSC Cruises' industry-leading health & safety protocol, which has protected tens of thousands of guests, as well as crew members and local communities since the line first introduced it in August 2020 on MSC Grandiosa.
MSC Grandiosa offers seven-night cruises in the Western Mediterranean calling Genoa, Civitavecchia/Rome, Naples, and Palermo, Italy; Valetta, Malta; and now Barcelona, Spain on Saturdays with embarkation in the Italian ports as well as Barcelona. From July 30, MSC Grandiosa will add Valencia to the itinerary with embarkation on Fridays. Then from July 31, ship will then offer seven-night itineraries calling Barcelona, Spain; Genoa, Italy; La Spezia, Italy for Florence and Pisa; and Civitavecchia/Rome, Italy and Valencia, Spain.
MSC Seaside is also sailing in the Mediterranean, and since May 20 the newly-launched MSC Virtuosa has operated cruises around the British Isles for UK residents. While MSC Seaview will restart voyages in the Baltics from Germany on July 3.
To learn more about MSC Grandiosa's current itinerary and to book, guests can contact their preferred travel advisor or visit here. Sales for future cruises beginning July 26 will open on Saturday June 5.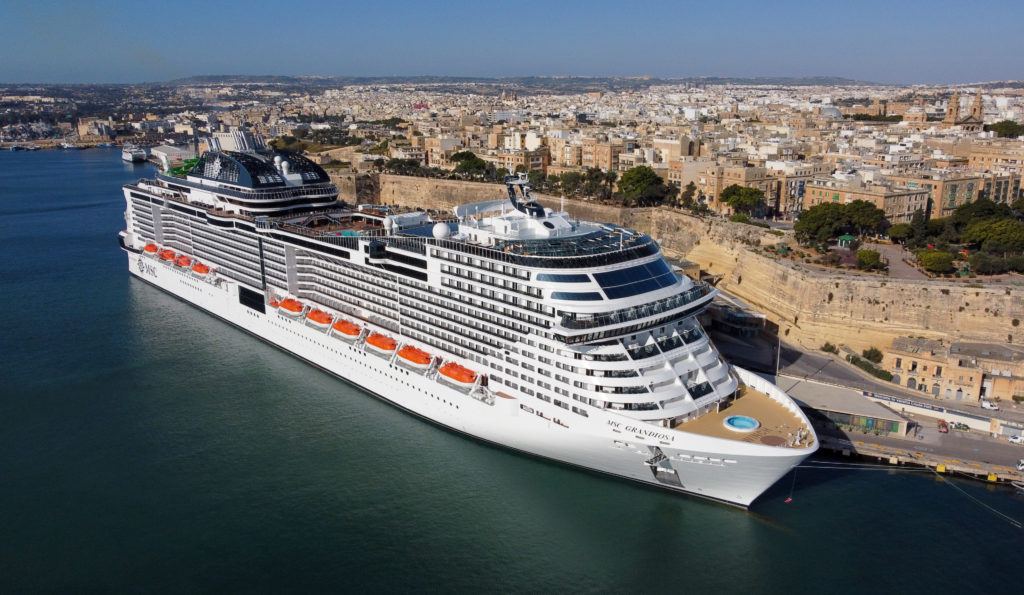 About MSC Grandiosa
One of the Company's newest ships, MSC Grandiosa launched in November 2019 and offers a richness of guest experiences. Designed with an iconic Mediterranean-style promenade and impressive 305-ft. LED sky screen that animates throughout the day and night, MSC Grandiosa features state-of-the-art facilities and is a destination in itself.
With an unparalleled choice of options for dining, leisure activities and entertainment, guests will be able to relax by one of the five pools with a choice of outdoor and indoor, spend the afternoon browsing the shops in the Galleria Grandiosa, get a massage in the spa, enjoy a cocktail in one of the many bars, eat in a different restaurant every night and round the evening off with a grand-scale theater production or live music in the Carousel Lounge.
As a family-owned company, MSC Cruises knows how to deliver memorable experiences for the whole family and is renowned for the award-winning family offering. For those guests looking for something more premium and exclusive, the MSC Yacht Club on MSC Grandiosa is currently one the largest of any in the MSC Cruises' fleet. With its all-inclusive features, the MSC Yacht Club offers all of the facilities of the private club while also enjoying access to the countless recreation and entertainment possibilities the rest of the ship affords. MSC Grandiosa promises a memorable summer holiday for all.
MSC Grandiosa is one of the most environmentally advanced ships in the MSC Cruises fleet featuring a state-of-the-art Selective Catalytic Reduction (SCR) and next-generation Advanced Wastewater Treatment (AWT) systems. MSC Grandiosa also received the Biosafe Ship additional class notation assigned by the classification society RINA, a goal-based and voluntary notation that certifies that the ship is equipped with systems, components and has a layout and operational procedures that reduce infection risk.
SOURCE MSC Cruises
Comments
What do you think of the news that MSC Cruises resumes operations in Spain? Would you cruise from Barcelona this summer? Drop us an anchor below to share your experiences sailing with MSC Cruises.
Stay up to date with the latest cruise news and travel updates!