MSC CRUISES AIMS FOR RECORD-BREAKING ENTERTAINMENT WITH GUINNESS WORLD RECORDS PARTNERSHIP
The new partnership further illustrates MSC Cruises' commitment to providing world-class entertainment onboard
MSC Cruises announces thrilling new entertainment offerings at sea in partnership with Guinness World Records, the definitive experts on incredible feats. The new program is a chance for guests to test their skills and – if they are lucky – get their names in the record books. Activities will include live shows, in which guests attempt to break Guinness World Records and create truly unforgettable memories in the process.
The new partnership is part of MSC Cruises' broader strategy to further elevate its range of immersive entertainment options. Guests can practice activities during the day and audition for an evening show. Here, the lucky finalists demonstrate their talents and aim to become the next iconic record holder.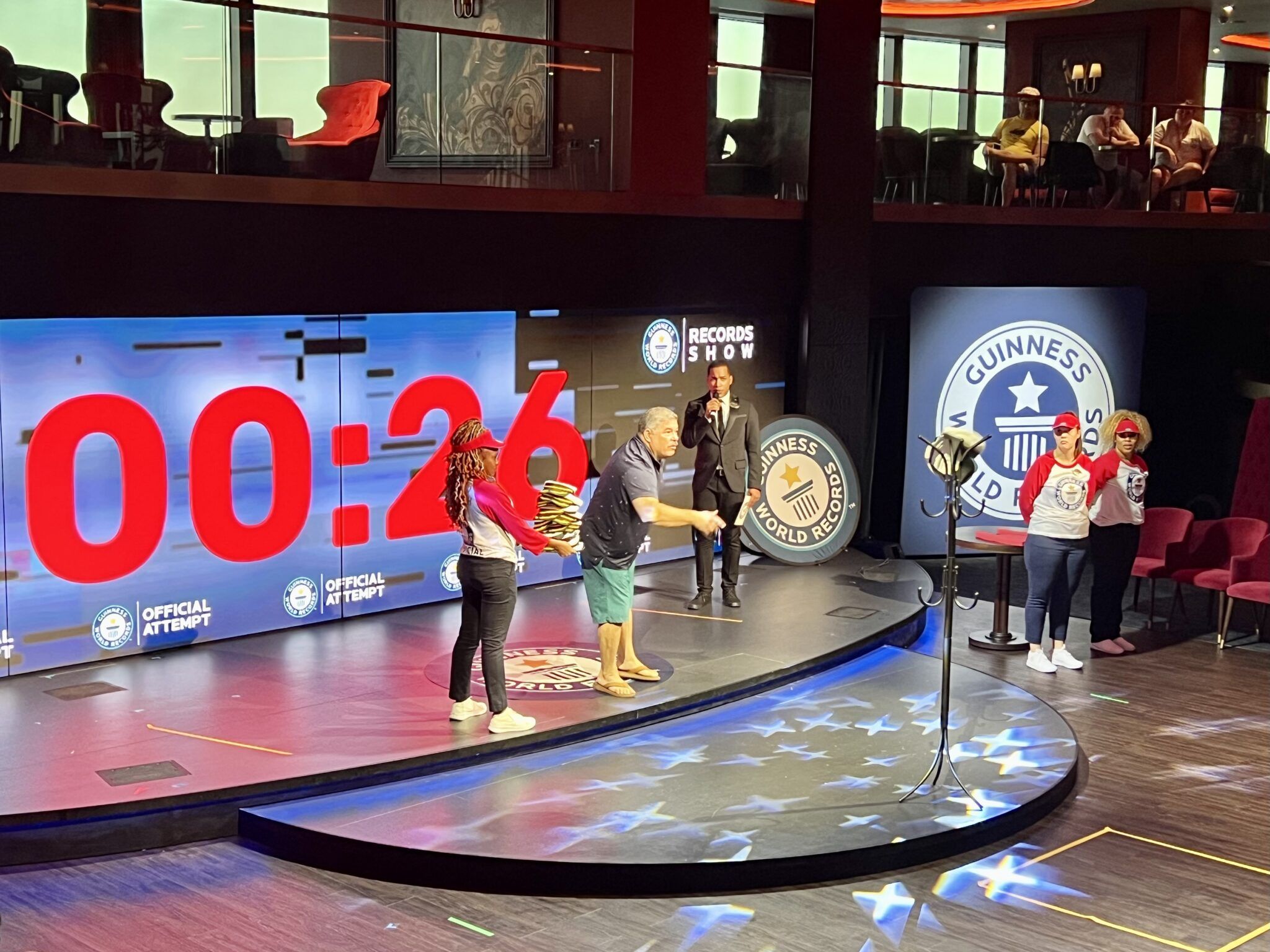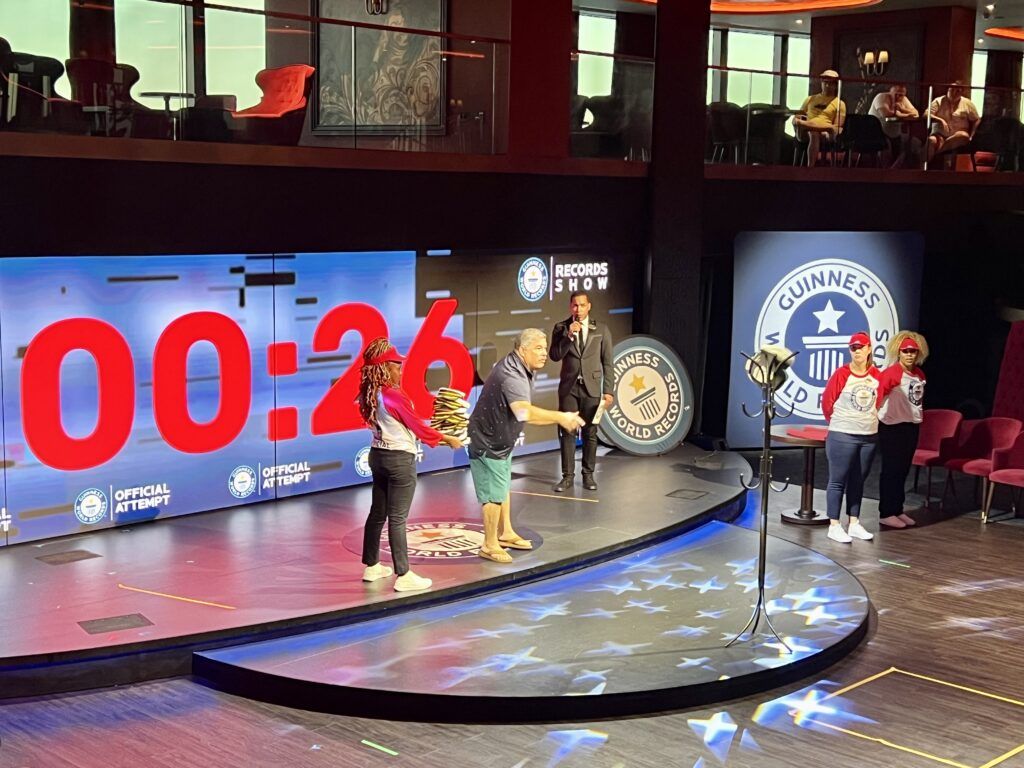 Steve Leatham, Global Head of Entertainment, MSC Cruises, said, "We're delighted to join forces with Guinness World Records. We're always on the hunt for new and engaging concepts for our guests. This partnership provides unique and enriching entertainment at the highest level, and we look forward to continuing to offer a dynamic range of exciting experiences for guests of all ages."  
Marco Frigatti, SVP Consultancy at Guinness World Records, said, "There's no better way to bring the magic of Guinness World Records to life than to host a live show like this. Families exploring the world on an MSC cruise can explore the incredible world of record-breaking at the same time – and even become a part of it too!"  
Guinness World Records Highlights
Guinness World Records activities are now available onboard MSC Seascape and MSC World Europa. They will be coming to MSC Euribia when she welcomes guests for her inaugural season this June.
Some of the Guinness World Records highlights include:
The Records Show is a spectacular stage show much like the Guinness World Records TV show, complete with audience participation. Individual guests and even the ship's crew will attempt a range of record-breaking activities like firing a vortex cannon or mastering a voice-controlled video game.
On board, there will be various action-packed Children's Programs as well. These include entertaining challenges, quizzes, and educational shows that provide engaging entertainment for children and teens.
The Guinness World Records Facts trivia challenge will invite guests to test their knowledge of Guinness World Records.
The Guinness World Records Family Quiz will allow the whole family to join in on the fun. It will use live challenges and Guinness World Records video races to see if audiences can select the winner.
Any new record breakers will be verified by a Guinness World Records Official Adjudicator. Further, they will receive a Guinness World Records certificate for the ultimate bragging rights.
Comments
Are you excited to hear that MSC Cruises partners with Guinness World Records for new entertainment offerings? Do you have plans to cruise on MSC Seascape or World Europa? Drop us an anchor below to share your thoughts on MSC Cruises onboard entertainment.
Stay up to date with the latest cruise news and travel updates!