Key West, Florida has become an increasingly more popular stop on short cruises. Even though we have been cruising since 2007, we had never visited the island. This past January, we visited for the first time on our Celebrity Edge cruise. With one day to cram in as much as possible, we opted to explore on an Old Town Trolley Tour. See why this excursion is a great choice for first time visitors in our honest review of the Key West Old Town Trolley Tour.


Key West Old Town Trolley Tour Review
If you know us, you already know we try to squeeze as much as possible into every trip. Reviewing our shore excursion options, the Key West Old Town Trolley Tour offered through the cruise line made the most sense.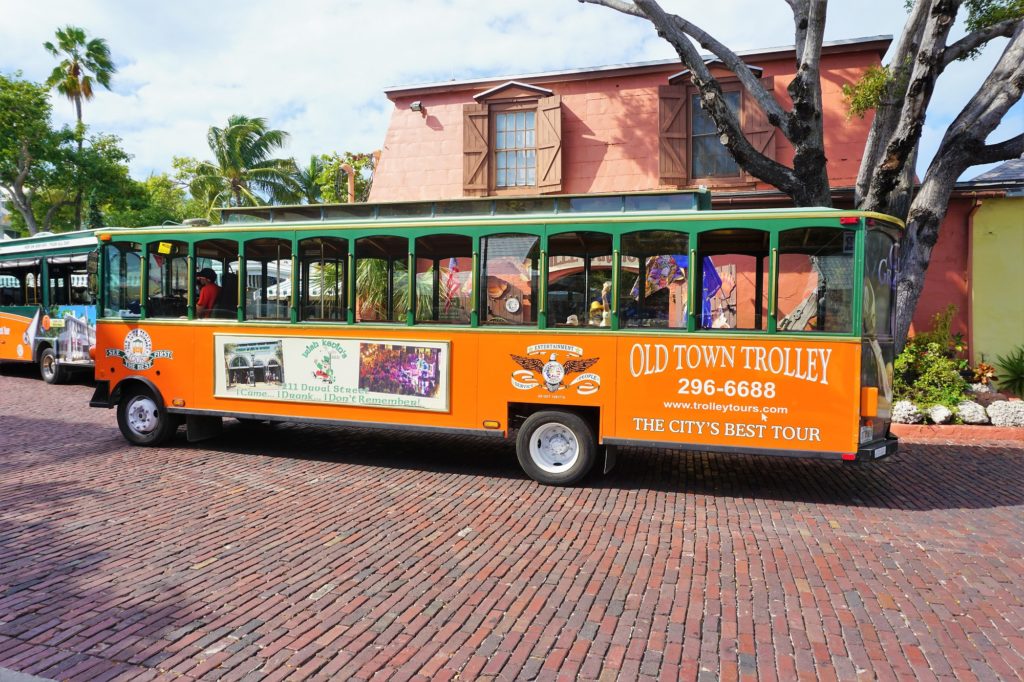 Our cruise ship docked in the secured Coast Guard area of the port, so all passengers needed to take approved transportation off the base. Loading on to a trolley right next to the ship, we headed out a little before 8:30 am. This trolley did not end up being our actual tour vehicle. Instead, we were dropped off at Clinton Square, and we had to walk to the station a few blocks away.
A Trolley Tour of Old Town
Checking in at the station in Mallory Square, we were directed to another open air trolley. The crowd here was smaller than we expected. With the bus about half full, we headed off around 8:45 am.
Our guide provided us with a print map, but you can also use the web based map to see all of the different landmarks along the route. When we booked the Key West Old Town Trolley Tour, we decided it would be best to stay on the tour for most of the downtown loop.
One of the first stops on the tour is the historic waterfront. This area is known for having several shops and dining facilities. It also has a harbor walk that circles back toward Mallory Square. Later in the day, we returned here for some pictures and a piece of frozen Key Lime Pie at the famous Kermit's. You could also head to Pepe's Cafe, the oldest restaurant in the Florida Keys.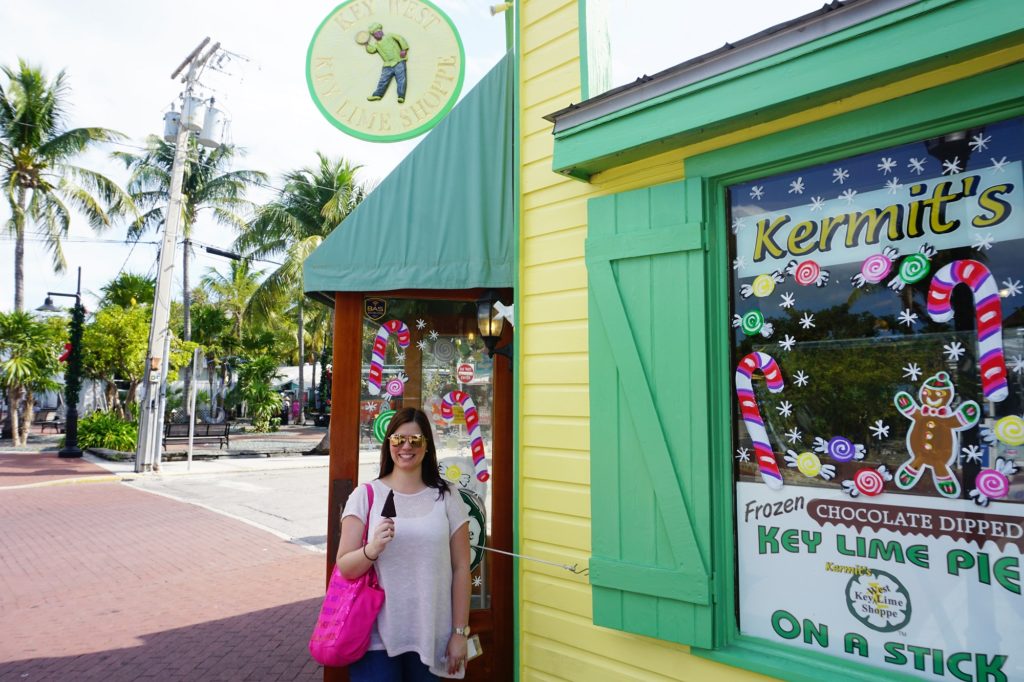 During the approximate 60 minutes that we were on the bus, we maneuvered through popular streets including Front Street and Duval Street. Aaron, our driver, provided a pretty typical narration. His descriptions were interlaced with some typical tour guide jokes. Given the beautiful weather and open air nature of the trolley, it was the ideal way to see the city.
Along our journey, we passed several historic buildings. Perhaps none are as historic as the oldest house in Florida. This Caribbean-styled colonial was built in 1829 by Captain Francis Watlington. Now, the building is maintained by the historical society and is a free museum.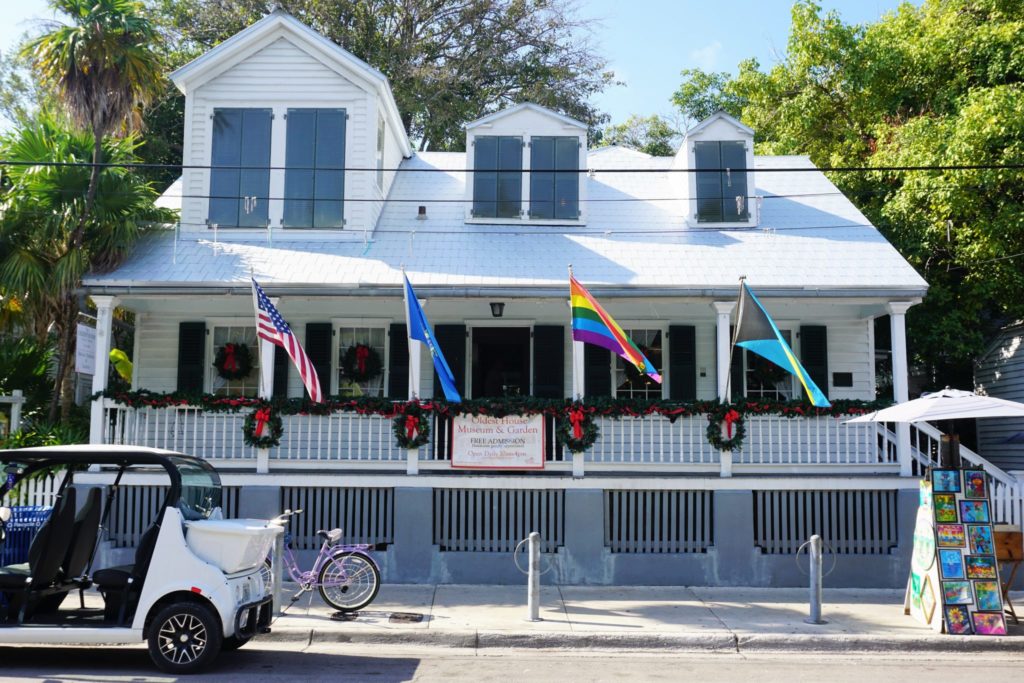 While there are other historic homes and buildings, many of them require an entrance fee, like Truman's Little White House. You can tour this historic home which was frequented by several presidents. Set back from the road, you will need to head down the lane if you want a closer look at this estate.
Not far from that estate you will find the Ernest Hemingway Home and Museum. Hidden from the road by massive palm trees, this homestead can be toured for an additional cost as well. Perhaps on our next visit, we would consider touring some of these museums. For now, Aaron's narration and the quick photo were more than enough.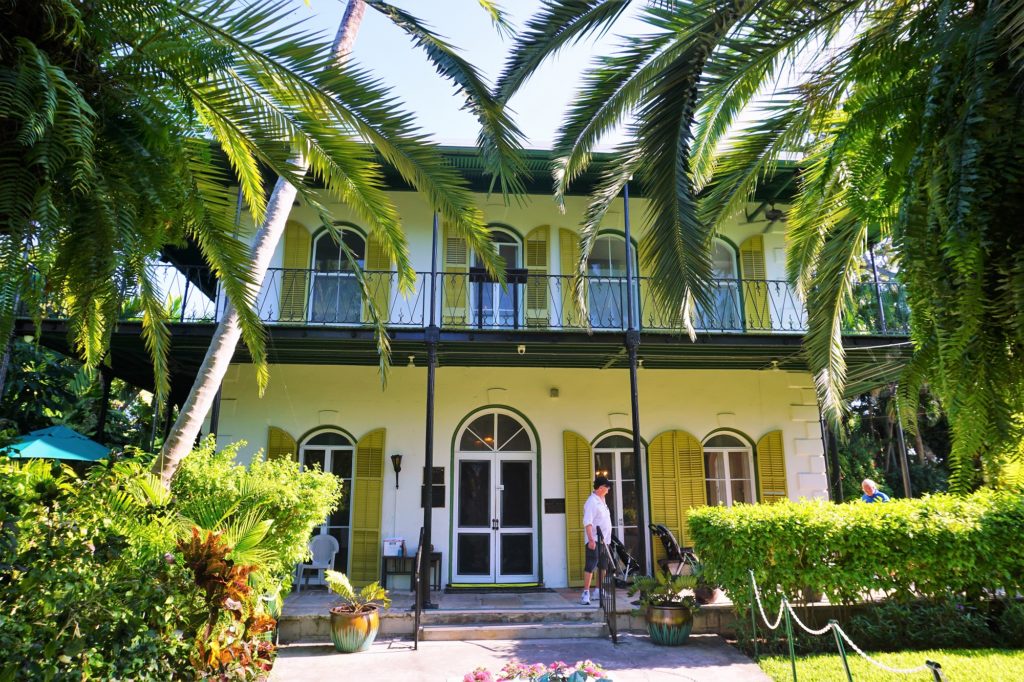 Leaving Downtown
After viewing some of these historic sites, the trolley headed east towards Route 1. This newer, more modern part of the island looks like it could be found in any suburban area, a contrast from the rustic charm of downtown. There is a main drag of hotels and the beach.
We debated getting off the trolley at stop 9, East Martello Fort to see the haunted Robert the Doll. When we arrived at this stop, it was really in the middle of nowhere, so we passed on visiting this time.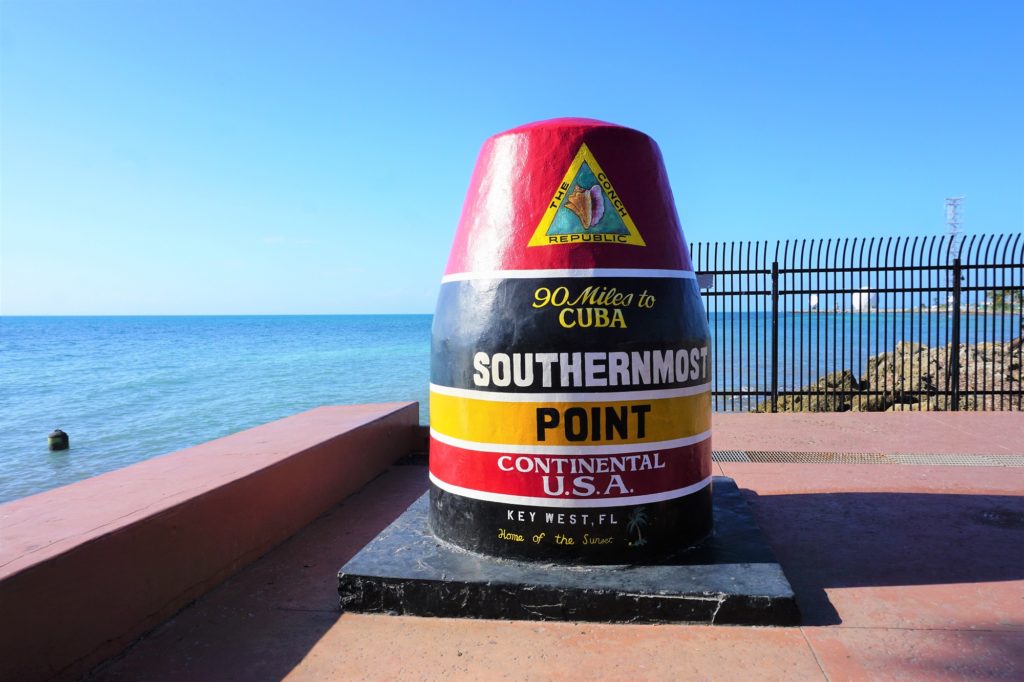 Continuing on, we hopped off the trolley at the Southernmost Point, stop 11. Depending on our mood, we could then grab another trolley. One of the benefits of a hop on hop off tour is that you are able to switch trolleys as frequently as you want throughout the day.
After a quick photo of the southernmost home, we waited in line to take pictures at this iconic stop, twice! We spent about 30 minutes at this location. Given the nice weather, I convinced the Princess that we should walk back to town and catch the last couple stops on foot.
Finishing the Tour on Foot
Heading north on Whitehead Street, we arrived at the Key West Lighthouse approximately 10 minutes later. Again, you can walk to the top for a panoramic view of the area, but there is an entrance charge. For about the next 90 minutes, we retraced some of the trolley's path at our own pace. We also returned to Duval Street for some additional sightseeing, including the first ever Jimmy Buffett's Margaritaville and the nearby US 1 Mile Marker 0.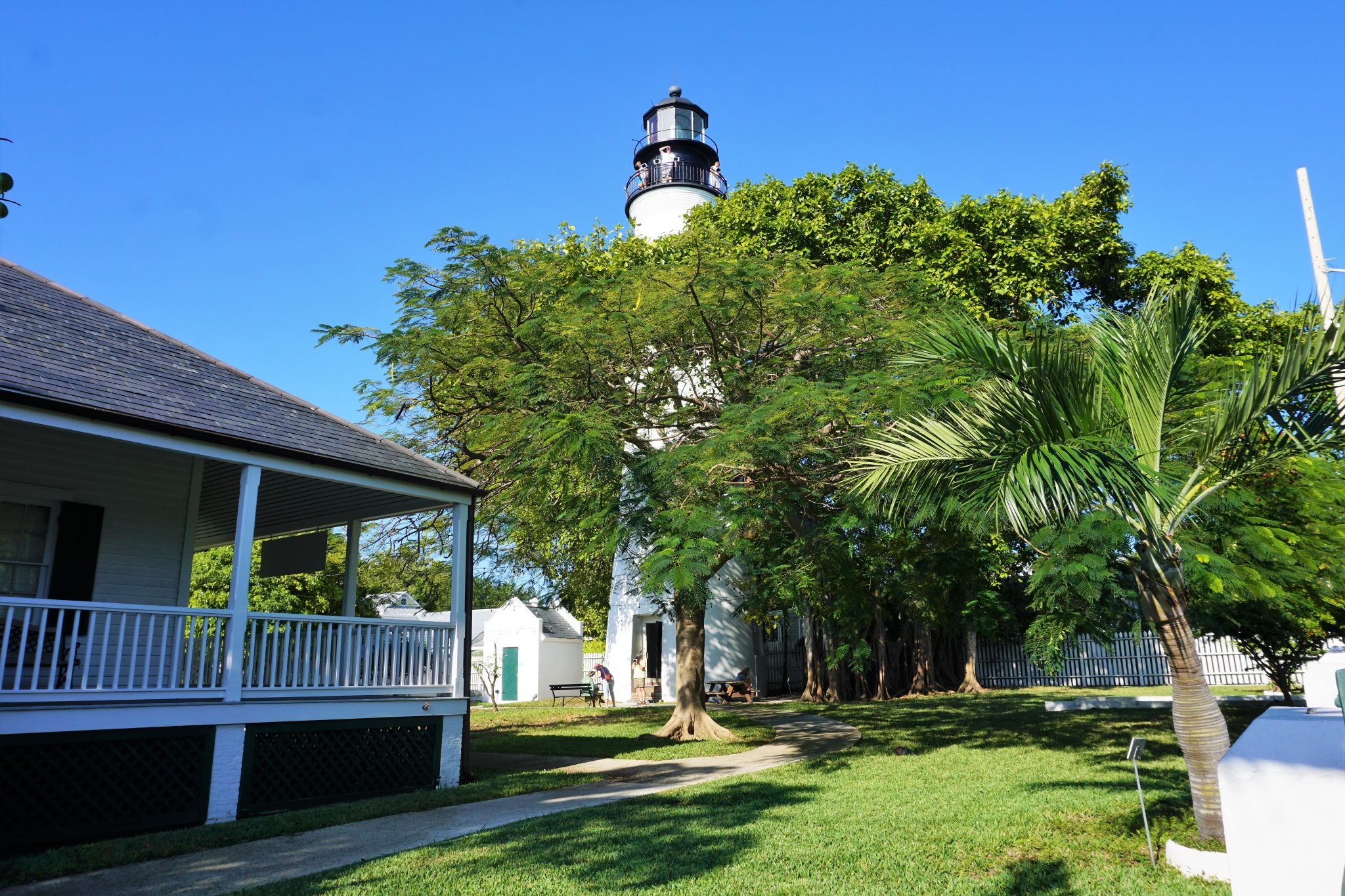 The Key West Old Town Trolley provided us with a great orientation to the area as well as an easy means of transportation. No review of Google Maps can replace being escorted around by a knowledgeable guide.
Finally, it was time for another Key West tradition…Sloppy Joe's. After enjoying some lunch and drinks, we walked around Mallory Square to do some shopping and more exploring. We were ready to call it quits around 2 pm. A short walk back to Clinton Square, we then hopped on another trolley back to our ship.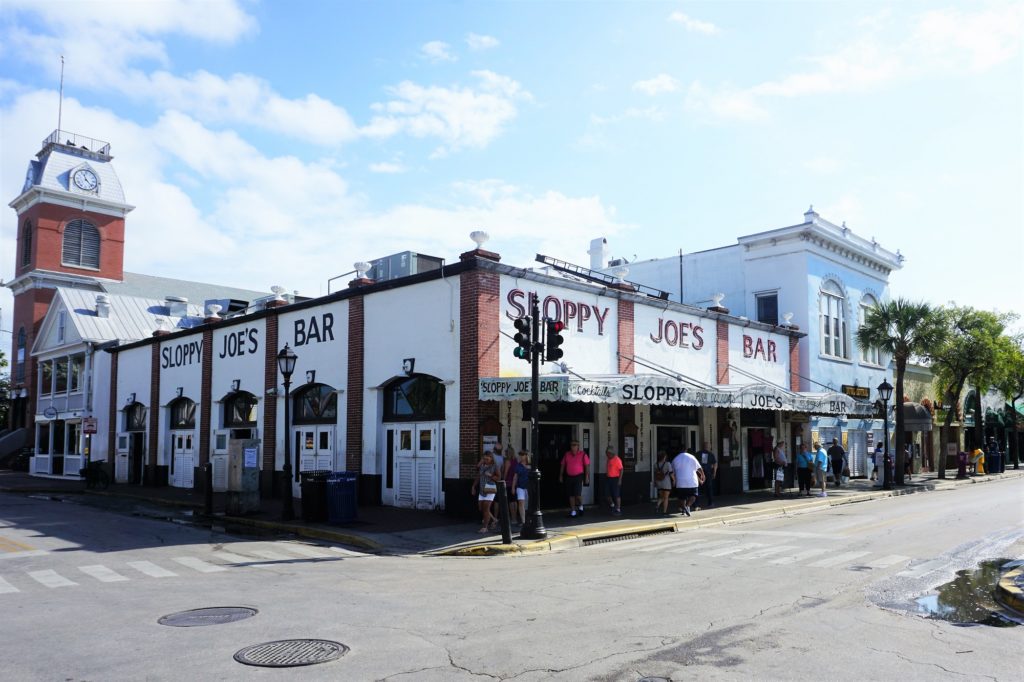 Recap of the Key West Old Town Trolley Tour Review
The Key West Old Town Trolley Tour was the perfect way for us to spend our first visit to Key West. The tour company was professional and friendly, and the hop on and off feature made it a convenient way to see a lot in one day. If you are in town longer, getting a multi-day pass might be a better option than paying for a rental car or Uber back and forth from the beach and hotel district to Old Town.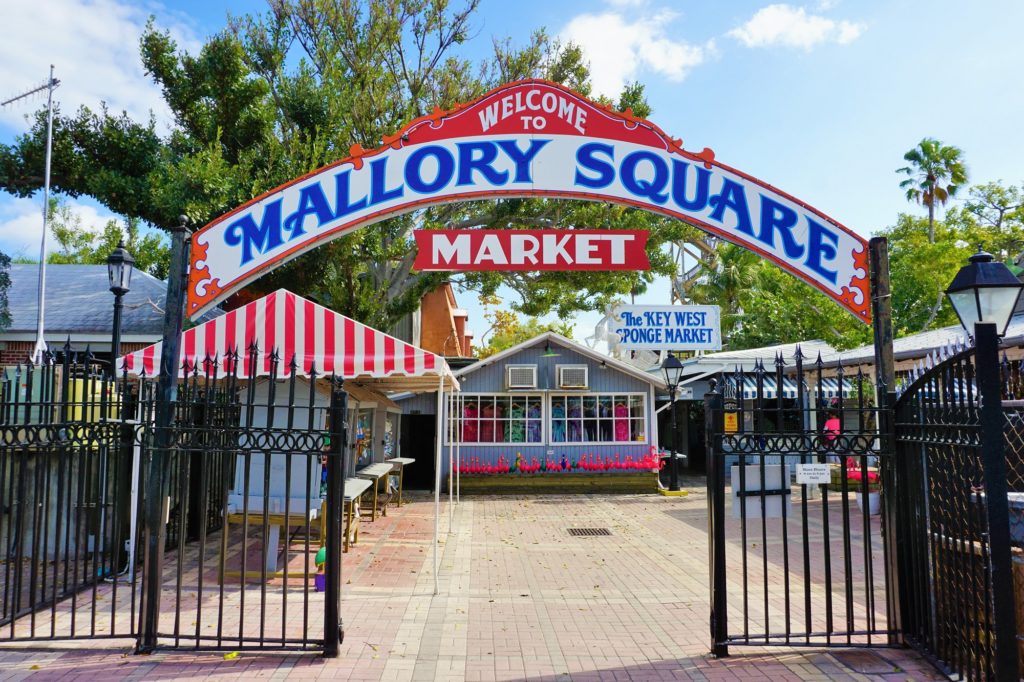 For cruise passengers, the Old Town Trolley provides you with flexibility. Also, booking with the cruise line ensures you are on one of the first tours of the day, which we highly recommend. This will give you the opportunity to maximize your sightseeing with few lines.
Comments
Have you visited Key West on a cruise? Do you have a review of the Key West Old Town Trolley Tour? Drop us an anchor below to share your experiences on this popular tour.