Our cruise to the Southern Caribbean on Royal Caribbean's newly amplified Freedom of the Seas offered stops in the lovely ABC islands. We had not visited Aruba, Bonaire, or Curacao since 2015 and couldn't wait to get back. Prior to our cruise, we booked a private shore excursion with the local tour company Irie Tours. See why you too should book an excursion with this highly rated tour company in Curacao with our Irie Tours All West Beach Hopping Excursion Review.
Irie Tours All West Beach Hopping Excursion Review
The instructions provided by Irie Tours indicated that our meeting spot for the excursion would be the white tents immediately outside the cruise port area. The instructions also indicated that our departure time would be 8:40 am, but that we should arrive at least 15 minutes early. Given that our ship was cleared a bit late, we were informed upon checking in that the tour would start a little later to allow other cruise guests time to arrive. With everyone checked in and ready to get the day started, we were escorted to our colorful tour bus slightly before 9 am.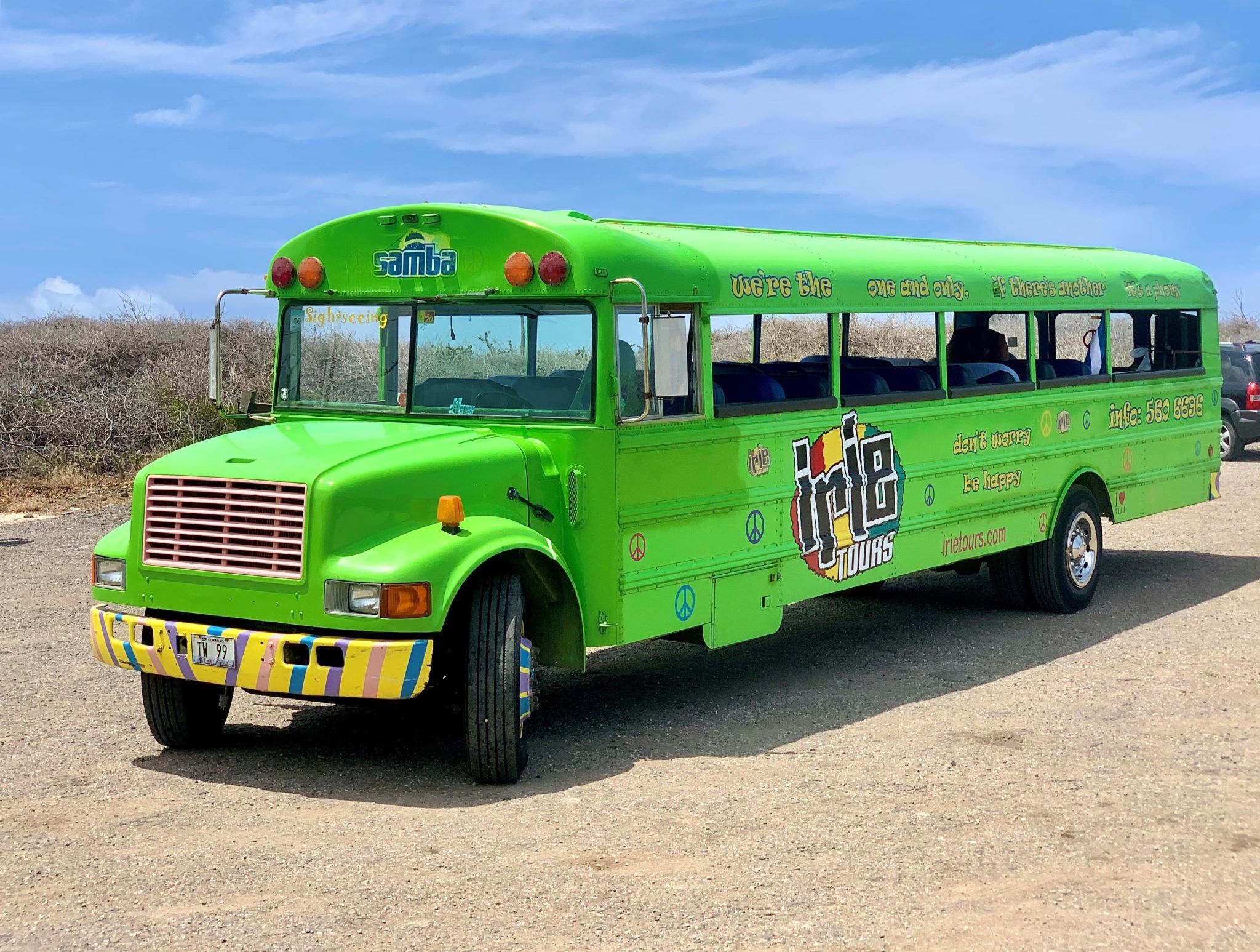 Here, we met Miguel, our bus driver and guide for the day. Miguel was informative and had plenty of off color jokes throughout the day. He safely chauffeured us around the island and ensured that everyone was having a good time.
Related Post: Freedom of the Seas Southern Caribbean Cruise Review
Let's Get Beach Hopping
After a quick introduction and a general game plan for the day, we set off to explore the west end of Curacao. The west end of the island is known for its natural beauty, history, and beaches. It is a bit of a drive from the cruise terminal though which is located on the east end of the island.
Along the way to our first official stop, Miguel did a good job of making the time pass quickly by providing us a bit of history about the island and information on passing landmarks. We also made a quick stop for some photos of flamingos about a half hour into our journey.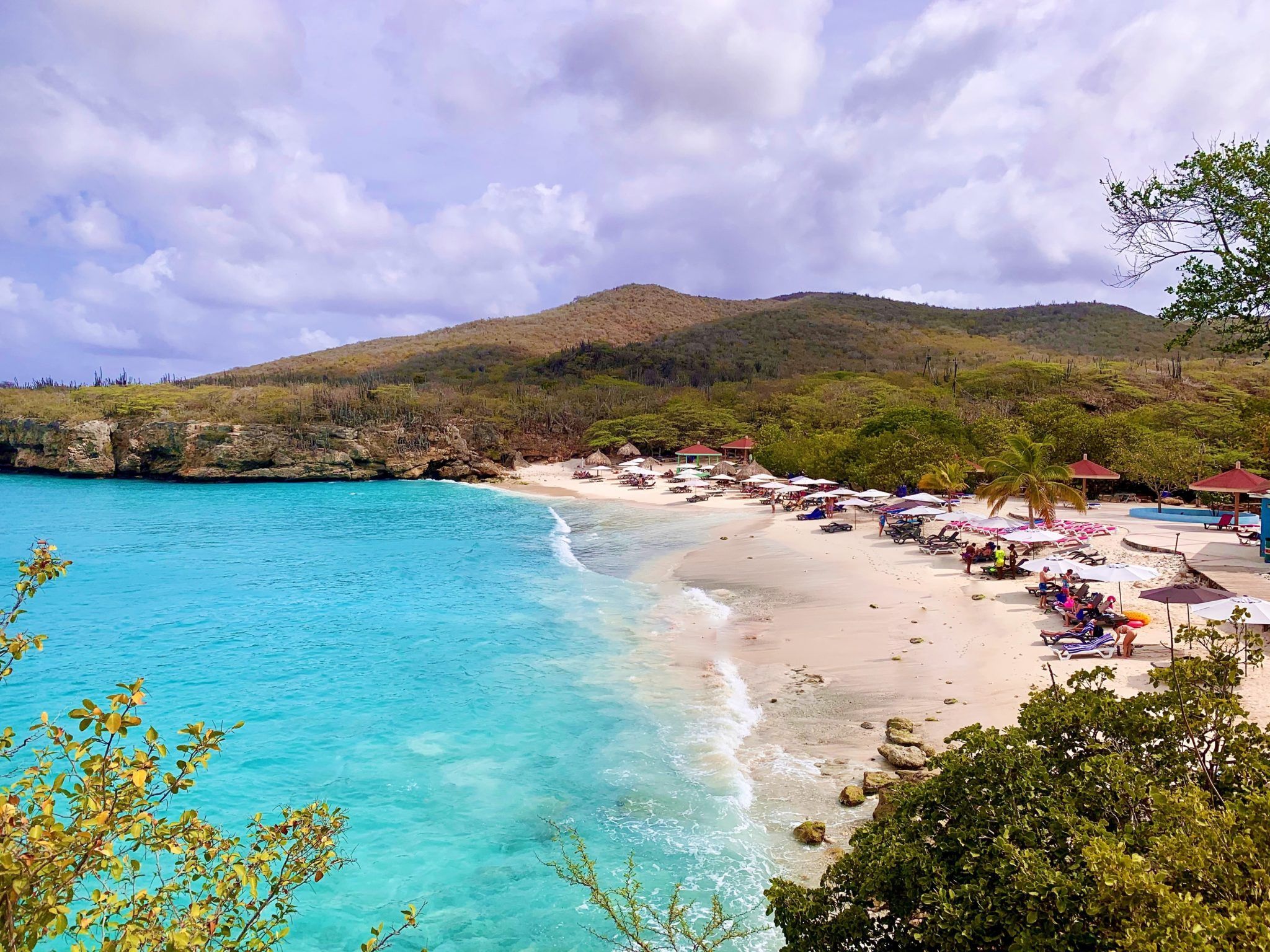 We finally arrived at our first stop, Knip Beach, around 10:30 am. Here, we would spend approximately 75 minutes. Also known as Playa Kenepa Grandi, this is one of the most photographed beaches in all of Curacao. We can see why! While all entrance fees were included as part of the tour, chair rentals were extra. If guests chose to rent a sun lounger, the cost was $5 and $10 for an umbrella. There was also a small fee to use the restroom.
We spent our time on Knip Beach enjoying the soft sand and crystal clear water. Of course, we also took plenty of photos.
By 11:45 am, we set off to our next destination, Playa Piskado. Along the way, we passed Playa Forti which is a popular cliff jumping location. A short 10 minutes later, we arrived at this beach which is known for snorkeling with the sea turtles. There is a small pier from which guests can enter the water to swim with these creatures. While some members of our tour chose to participate, several of us did not.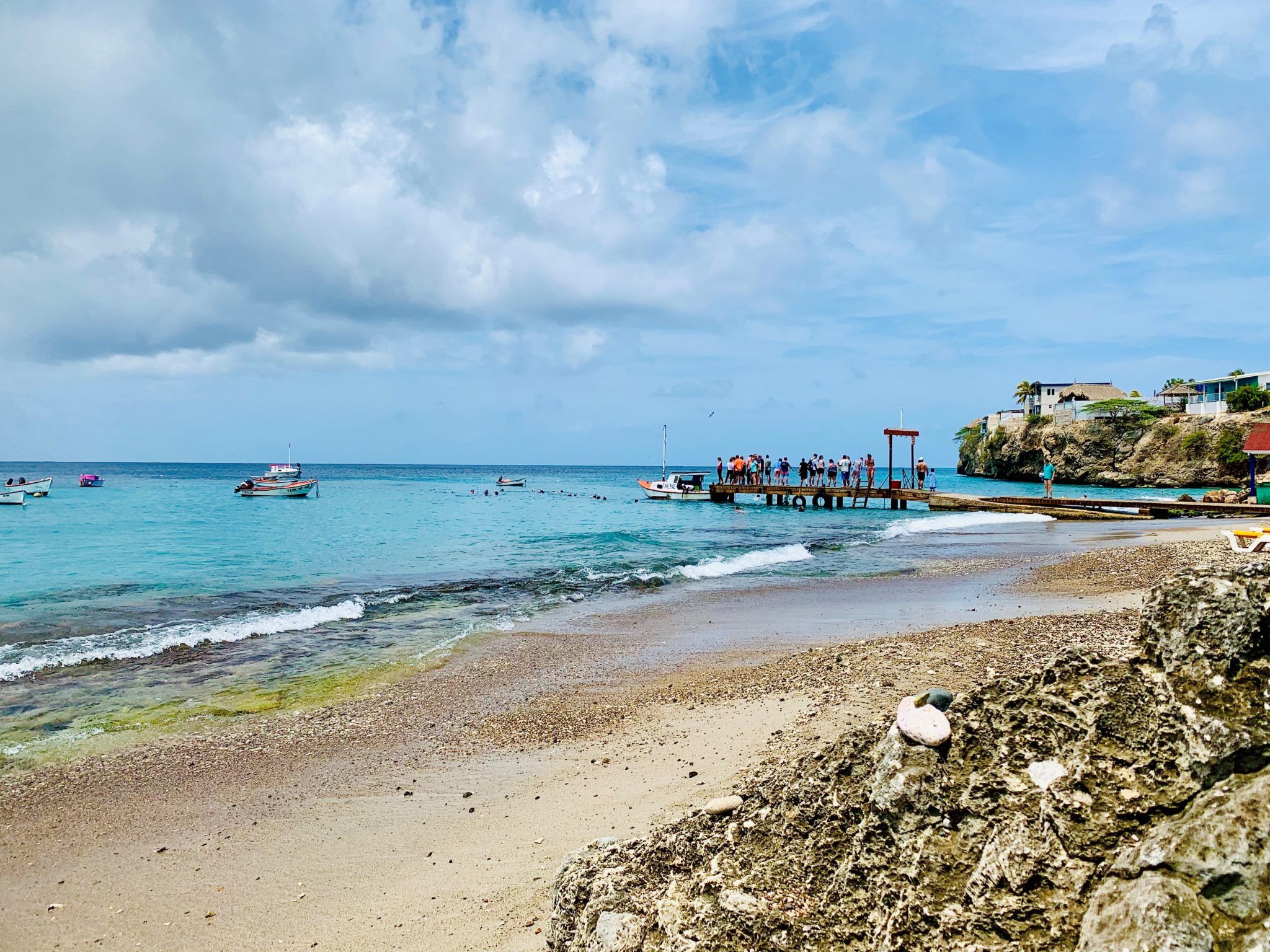 The beach itself is very rocky and not an ideal location for a "beach break". We were given about 45 minutes here. I don't think were are alone when we say, this stop could have been shorter or eliminated all together.
Related Post: Top Things to Do in Curacao on a Cruise
And We Are Moving On
Our third official stop of the day was the Shete Boka National Park, which was another short 10 minute drive away. Shete Boka National Park, which translates into "seven inlets", covers approximately 6 miles. The most popular inlet is Boka Tabla. Here, you can walk down the rock-carved steps into the mouth of the cavern, walk the limestone bluffs, or just admire the crashing waves.
While the tour description indicated that we would be here for 45 minutes, we actually only spent about 30 minutes here. This is due to the fact that the cave was closed because of the rough surf. Though, it was still pretty amazing to see the dramatic waves crashing against the rocky coast.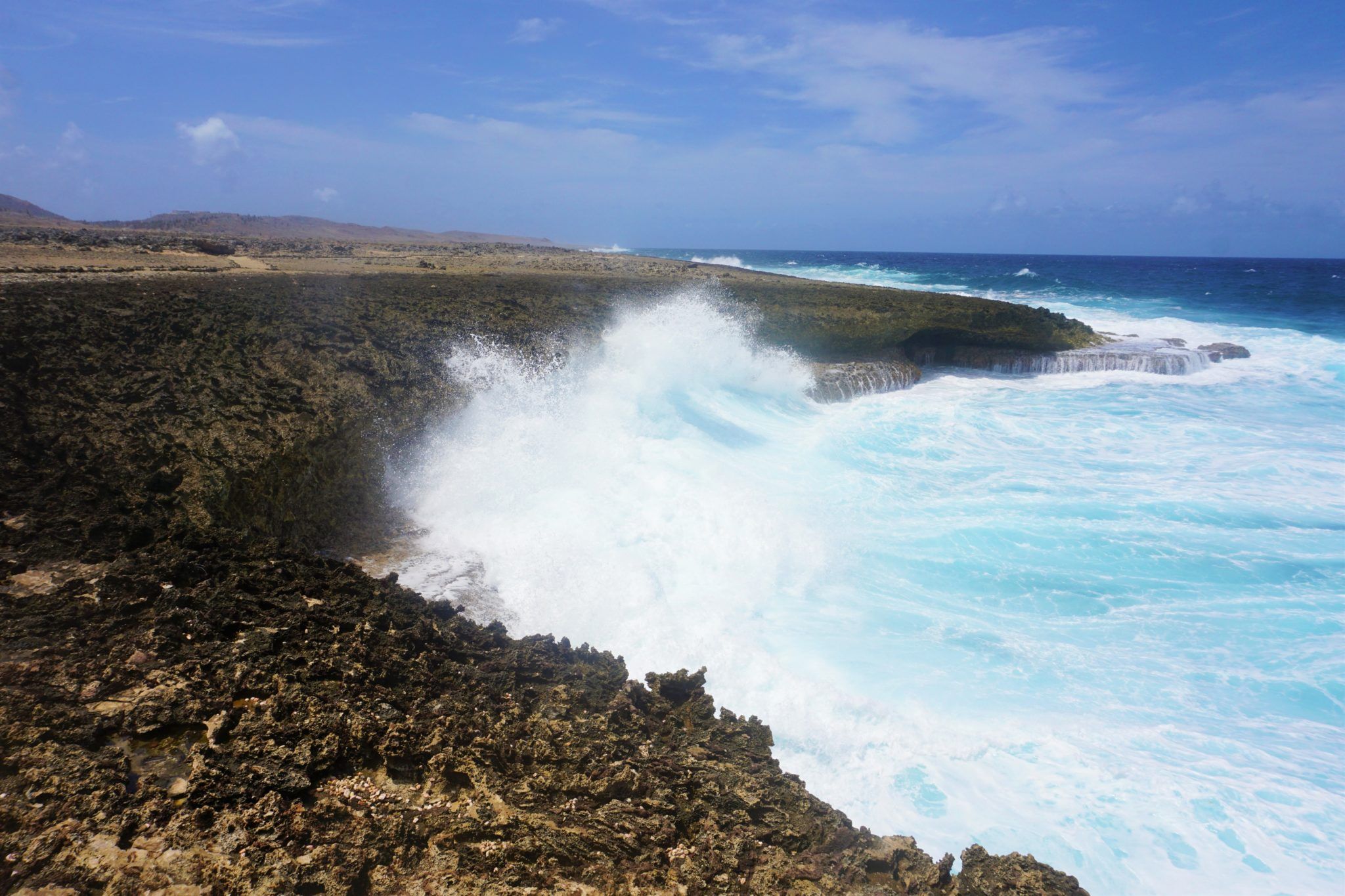 The fourth and final stop of this Irie Tours All West Beach Hopping Excursion was Playa Porto Marie. This beach is located approximately 30-45 minutes away heading back in the east direction. We got to spend 2 glorious hours at this beach that is well known for its great snorkeling.
In comparison to Knip Beach, this beach is much larger but also more crowded. There is a $3 entrance fee that is covered in the tour price; however, there is a $3.50 chair rental fee that is not included. There is a large bar and restaurant and a few small shops located here. Also, be on the lookout as this beach is home to wild pigs that often roam the area.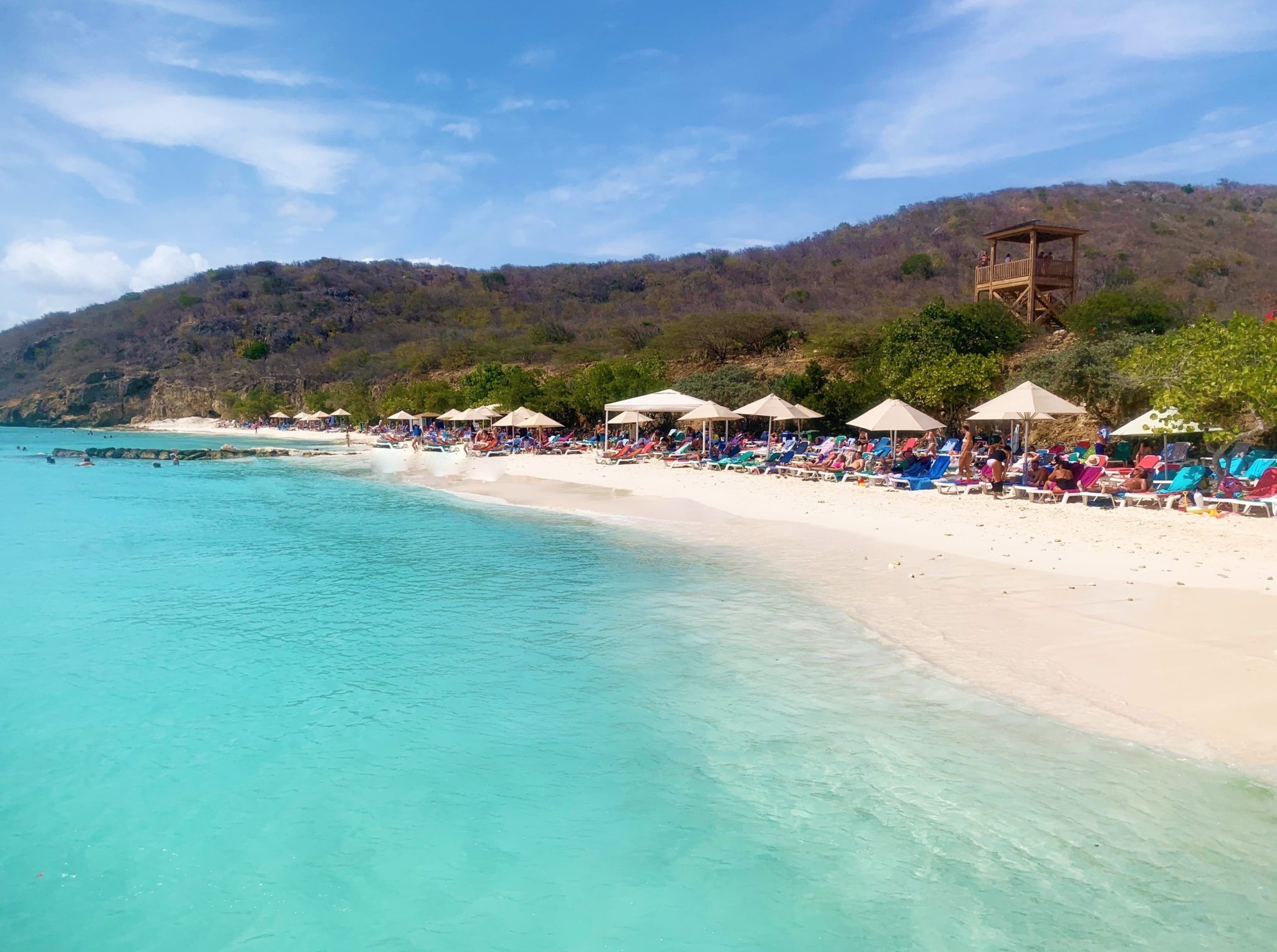 After a full day of sun and relaxation, our time on the beautiful island of Curacao was coming to an end. Miguel rounded up the crew, and we set off back towards the cruise terminal. Catching a bit of traffic, we arrived back to our ship around 5 pm. It was here that we had to say goodbye to Miguel and thank him for showing us his island.
Recap of Irie Tours All West Beach Hopping Excursion Review
The All West Beach Hopping Tour is advertised as 7 hours. The cost of the excursion is $65 for adults and $45 for children. The tour price includes pick up and drop off right outside the cruise terminal area. It also includes beer and water on the bus and entrance fees to all locations. Chair rental fees are not included though.
This tour is a very convenient option to visit the popular west end beaches as there is a considerable amount of driving involved. Irie Tours comes highly rated and delivered a professional and well-executed cruise excursion. Our guide Miguel was personable and a great host during our visit to Curacao.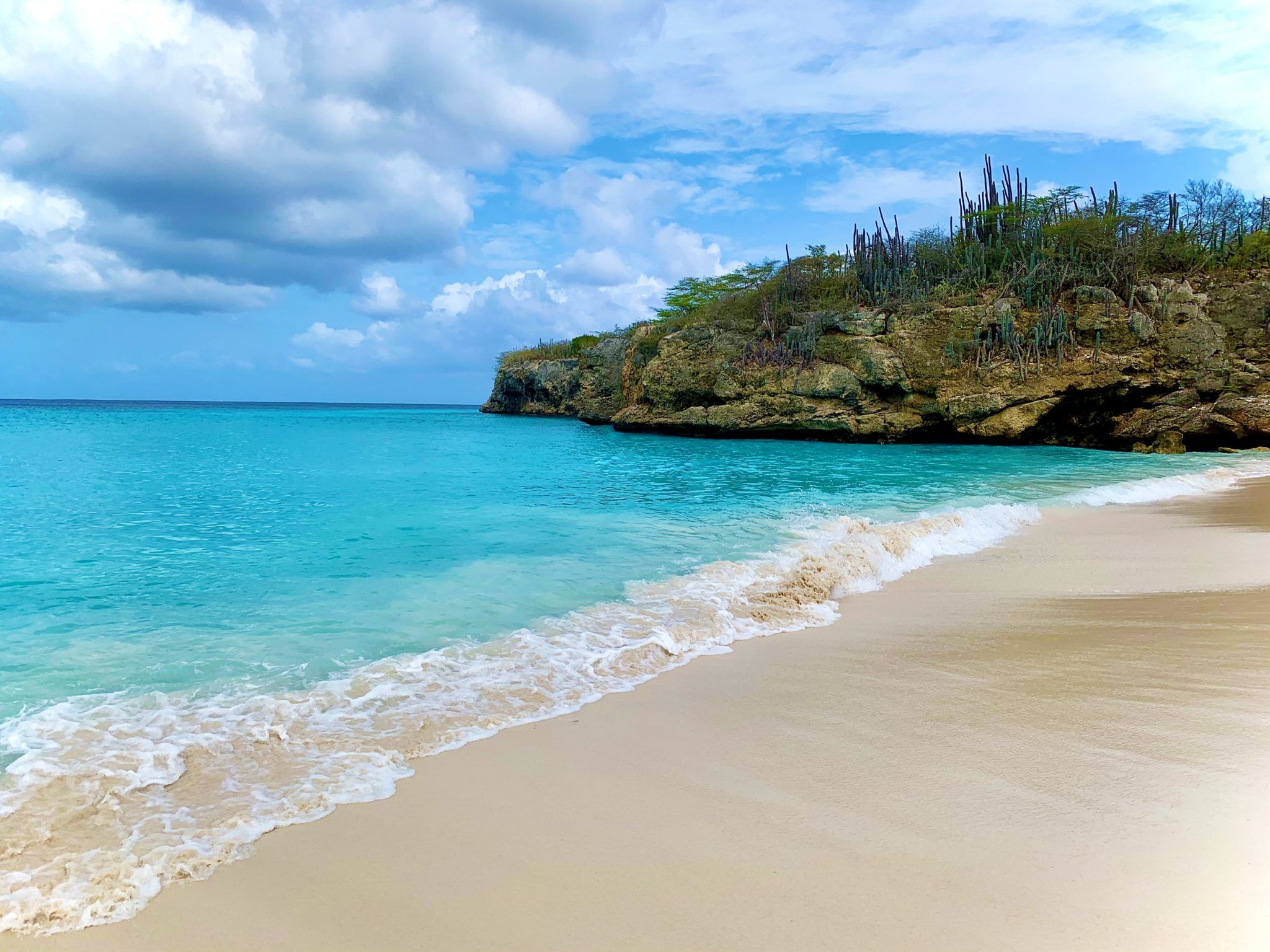 We enjoyed our visits to Knip Beach, Shete Boka National Park, and Playa Porto Marie, though we personally thought the stop at Playa Piskado could have been replaced with something else or eliminated. The time spent at each location was well balanced and provided a relaxing beach experience. If you have an upcoming visit to Curacao, we would highly recommend this tour.
Disclaimer: We were guests of Irie Tours on this excursion, but all opinions in this review are our own as always.
Comments
Do you have a cruise planned that is visiting Curacao? Would you consider booking the Irie Tours All West Beach Hopping Excursion? Drop us an anchor below to share your favorite things to do while visiting this ABC island.