My first time on a cruise ship was, well, a bit of a disaster.
Granted, I was a tween and sailing on the now defunct "Big Red Boat", but even so, my first time out at sea was actually a real vacation let down.
Reminiscing about the experience, it seems easy to blame the cruise line, Premier, that offered the 3 day Bahamas sailing. The ship we sailed on contained none of the amenities now found onboard modern ships, like sports deck, water slides, and various dining venues. The children's program on our cruise was very poorly organized, and there were few children-only areas unlike the extensive youth facilities and activities centers found on almost all ships nowadays.
Even though I can complain about the apparent lack of activities in which to participate onboard, in all honesty, this vacation mishap was mostly our fault.
Yes, even though it was back in the early nineties, the pre-dawn internet age, there were still things we could have done differently in planning and executing this first cruise that may have been able to salvage the trip.
To stop you from committing the same mistakes my family made, here are the 5 rules you should follow to avoid a first time cruise debacle.
Rule # 1 – Get Information on the Cruise from Various Sources
Our Blunder: While deciding on our cruise vacation, my family had been looking over some print brochures-yes, those were the days- about six months before the actual trip. So we were doing research, sort of. Problem was, we looked at only one cruise line and got all our information from one source-our travel agent. The brochure made the cruise sound great, but what was our comparison?
Lesson Learned: Get information from different sources. The cruise line's website, us here at Eatsleepcruise.com, and other forum sites like Cruise Critic, or CruiseLine.com. With different opinions, most of them independent of the cruise line, you will get a better sense of the total cruise package.
 Rule # 2 – Compare Cruise Lines and Cruise Ships in the Region
Our Blunder: The one thing we DID do right was pick the region of the world we planned on cruising in first-the Caribbean. At least we had something going for us, but what we failed to do was check out all our options or at the very least, compare ships leaving the same port from which we were departing- Port Canaveral. Instead, we looked at one cruise line, and had two options- a three day or four day cruise.
Lesson Learned: It really helps for first time cruisers to consider a variety of ships, across cruise lines and even within the same cruise line, because all ships have different features. They also cater to different groups. Even though all contemporary cruises target families, depending on the age of your children, certain ships are better than others. A little more work can really help you find the ideal ship for your cruise vacation.
Rule # 3 – Make the Cruise the Focal Point of the trip
Our Blunder: Our family had been to Disney World a few times prior, so for this vacation we thought that adding a short cruise to try something new would be a sensible option. Only problem: We started comparing everything on the ship to Disney World. It was a perfect case of the "grass is greener on the other side". With thoughts of Disney World dancing in our heads, we were distracted and did not give the Big Red Boat a chance.
Lesson Learned: If you are not sure if a cruise vacation is right for you, do not sabotage the experiment ahead of time by adding a short cruise to some other vacation experience. If you decide you want to give cruising a go, spend some time deciding on a ship that is the right fit based on your family and budget then go all in giving the cruise vacation your full attention. Take advantage of everything onboard and have fun.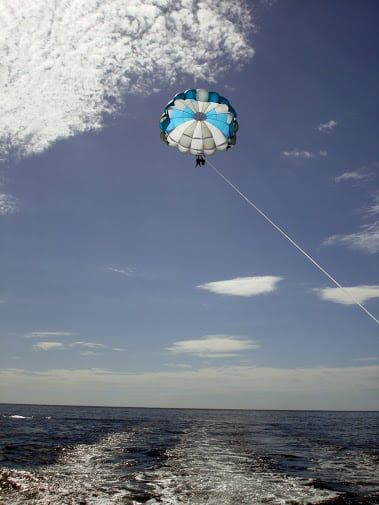 Rule # 4 Pre-book Cruise Experiences Before Boarding
Our Blunder: On the Big Red Boat, my family had the misfortune of not booking our shore excursions ahead of time which forced us to book something with the cruise line based on their availability. This resulted in us booking a snorkeling excursion at a non-ideal time—and to make things worse, it was over-packed and lacking in sea life.
Lesson Learned: Booking the cruise is only the first step in planning and executing the ideal cruise vacation. Cruises are great as they give you the opportunity to try new experiences. However, it is HIGHLY recommended that you book your shore excursions and any entertainment that is available for pre-booking ahead of time! Go over the itinerary in advance with your group and determine who will be doing what and on which days.
Rule # 5 You Can Not Do Everything on Your First Cruise
Our Blunder. Even a short Bahamas cruise can be overdone. On the Big Red Boat, we tried to do and see everything, including going to the buffet for breakfast and lunch, maxing out at dinner, and then hitting the midnight buffet (those were the days.) We then did TWO excursions back to back on our port days, including an evening activity.
Lesson Learned: Yes, you are going on vacation! And you are tempted to pack the next seven days with a schedule that maximizes all hours of day light, each night is full with live music and entertainment, and you have left no stone unturned.
SLOW DOWN! You can definitely burn yourself out and be turned off quickly. If you start this vacation in full sprint, it will be the second port of call and you will already be sick of the steel drum music , won't want to see another buffet station for years to come, and will be exhausted! While you do need to plan and schedule activities, this should also include some relaxation and downtime to recharge your batteries.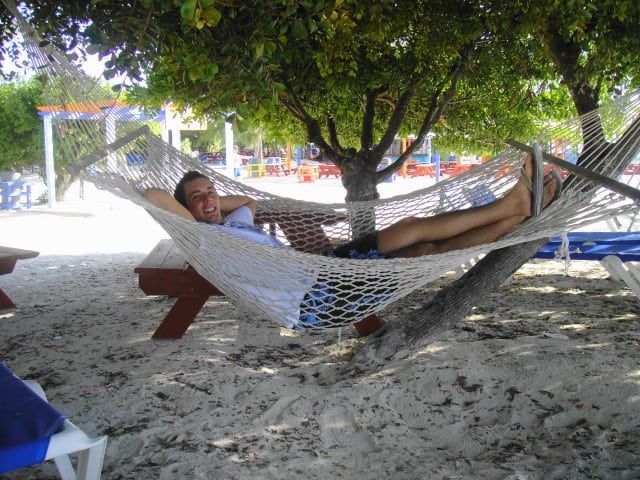 Comments
If you are considering your first cruise, we are here to provide you with all of the vacation advice and tips you need to plan the perfect vacation. If you have any other first time cruise tips or pitfalls, we would love to hear from you.
Drop us anchor below to let us know what roadblocks you are encountering when planning your first cruise. And for those veterans out there, it would be great to share your years of cruising experience.