First Cruise Line Releases Details of Onboard Health and Safety Protocols
Most cruise lines have released an anticipated return to service date. Carnival Cruise Line has gone one step further detailing its phased return to service plan. However, the one glaring omission has been what the guest experience will look like once cruising resumes. Today, the first cruise line released details of onboard health and safety protocols that will be in place on the line's ships.
Bahamas Paradise Cruise Line finally gave cruisers some insight into what cruising will look like when it resumes. While this cruise line only has two ships in its fleet, it's likely that the major cruise lines will also implement similar protocols.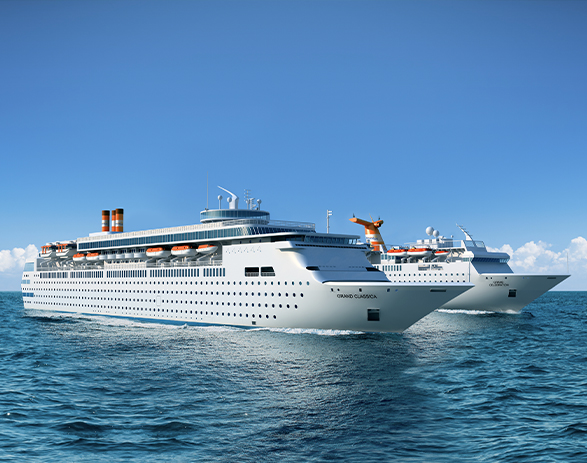 Bahamas Paradise Cruise Line is the only provider of two-night cruises to Grand Bahama Island and Nassau from Palm Beach, Florida. Sailings will resume on Grand Celebration as of July 25th and on Grand Classica as of October 2nd with a number of new health and safety measures in place.
Guests looking for a quick getaway this summer onboard the Grand Celebration should be prepared for enhanced protocols prior to boarding and once onboard the ship. First and foremost, Bahamas Paradise Cruise Line will limit the number staterooms to reduce passenger capacity by 40 percent. This will increase guest to space ratios and encourage social distancing.
Embarkation
For embarkation, guests will complete online check-in and receive an assigned arrival time to reduce crowds at the terminal. Upon arrival, guests will be required to complete a temperature check and heath declaration. Further, all terminal staff will be required to wear masks and remain behind a plexiglass safety shield. Passenger luggage will also be sanitized before delivery to staterooms.
Onboard Sanitation
In addition to stringent sanitation in the terminal, guests should be comforted in knowing that Bahamas Paradise Cruise Line also has a strict protocol in place for guest accommodations and common areas onboard the ship. All staterooms will be cleaned with hospital grade disinfectants. There will also be fogging of vacant cabins and stateroom hallways regularly.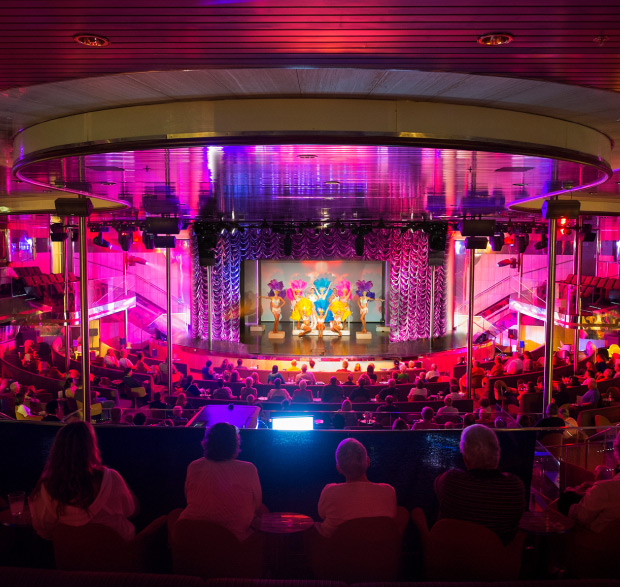 Public areas will undergo a two-tier sanitation process including cleansing and fogging at varying frequencies throughout the day. Elevators will be sanitized every two hours, while frequently touched surfaces like handrails and door handles will be cleaned every hour. Theaters will be cleaned before and after every show with designated space between seats. The kids' club, gym, spa, and other recreation spaces will also follow similar cleaning schedules.
Further, casino tables and slots will be set-up to promote social distancing. All shops, entertainment, and recreational venues will have a limited guest capacity of 50% to provide ample space between passengers. Shore excursion tour buses will also be limited to 50% capacity.
No More Buffet
While other cruise lines have hinted at this, Bahamas Paradise Cruise Line confirms that there will be no self-service buffet stations. All food and beverage will be served by crew members wearing face masks, hats, aprons, and gloves. Further, tables and seating areas will be arranged to keep guests six feet apart from each other. All restaurants and bars will be sanitized three times a day as well.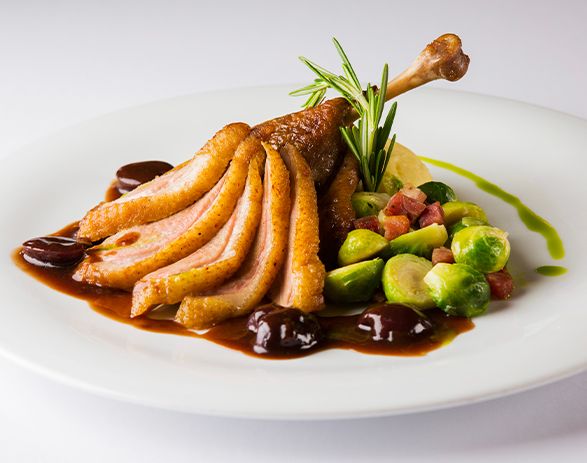 Crew Expectations
All front line staff will be required to wear masks. All housekeeping and food and beverage crew will be required to wear both disposable gloves and masks. All crew members will need to practice social distancing and will be subjected to twice daily temperature checks. The silver lining in all of this is that each crew member will have his/her own cabin onboard the ship.
Further Health and Safety Measures
The onboard medical center will have isolation wards for any concerns surrounding exposure to COVID-19, and all medical waste will be disposed of per CDC guidelines.
Lastly, the cruise line as implemented a fresh air ventilation system to ensure healthy air quality in all onboard cabins and common areas. Air on the ships will no longer be recirculated.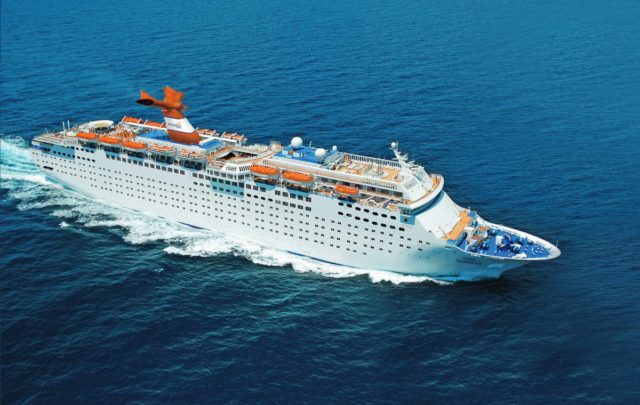 Comments
What do you think of the Onboard Health and Safety Protocols that will be implemented by Bahamas Paradise Cruise Line? Would you feel safe to cruise again with these policies in place? Drop us an anchor below to share your thoughts on these new measures.