It is the new year, and that means it's time for our first cruise of 2020. After all, we haven't been on a ship for almost two months now. For our maiden voyage of the year, we decided to try something completely different. Hey, why not start off a new decade with a different cruise line and some new destinations? See why we can't wait to test out Carnival Cruise Line's newest ship with our 5 Reasons We Are Excited to Sail on Carnival Panorama.


5 Reasons We Are Excited to Sail on Carnival Panorama
Our First Carnival Cruise
Yes, it is amazing to say that after 30 cruises on most major cruise lines, this will be our first Carnival cruise together. We typically sail on larger, newer ships, and Carnival Panorama checks off both of these criteria. It is not that we have been avoiding the cruise line, but vacation days, other cruise ship debuts, and such have impacted our ability to find the right time to test out Carnival Cruise Line. Finally, the stars aligned for this trip. So, we made sure to book early to take advantage of a low cruise fare.
An Active Cruise
One thing that drew us to Carnival Panorama, and her sister ships, is the number of complimentary onboard activities. Among them is the innovative Sky Ride. This open air bike "ride" is something we can't wait to experience first hand. Other attractions that we will be sure to try are the ropes course and mini-golf. The indoor Sky Zone is yet another onboard activity that has us intrigued. I am looking forward to experiencing all of the various challenges during at least one session. Of course, the ship also features a waterpark, pools, and plenty of other activities to keep us busy during our days at sea.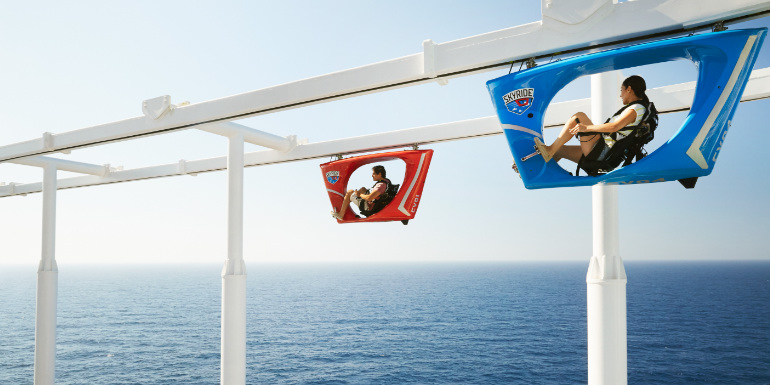 Diverse Dining Options
Coming down from our busiest travel year to date, not having to worry too much about dining on this trip is a good thing. We have early seating for dinner in the main dining room. However, we are also looking forward to testing out all of the casual dining options that Carnival Panorama offers. Being our first cruise with the brand, we are eager to sample Guy's Burger Joint and Pig and Anchor Smokehouse, as well as the Seafood Shack and Blue Iguana Cantina.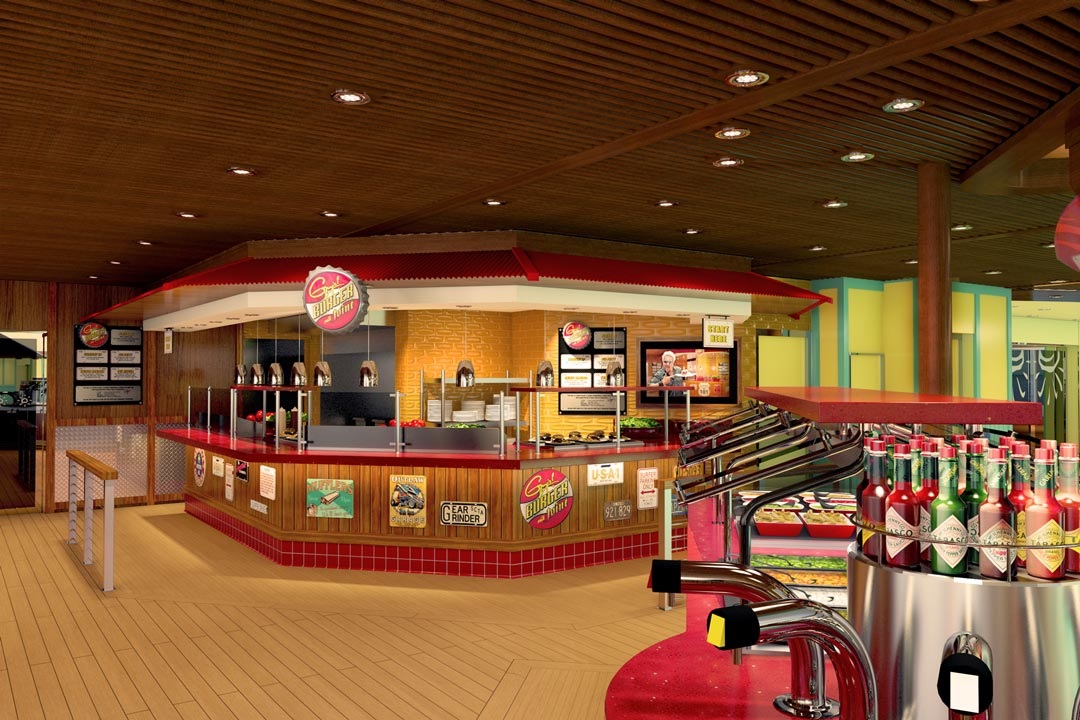 Also, we have reservations at two specialty restaurants, the Fahrenheit 555 Steakhouse and JiJi Asian Kitchen. It is time to put Carnival Cruise Line's dining to the test to see how it compares to the other cruise lines.
New Ports of Call
While most new ships sail to the typical Caribbean ports from Florida, Carnival Panorama is setting sail from Long Beach, CA. This new departure port will give us the opportunity to take our first Mexican Riviera cruise. So, most of the ports of call will be new to us.
We spent a week in Puerto Vallarta for our honeymoon over 10 years ago and look forward to getting back to the city as well as enjoying the Rhythm of the Nights. We also have two additional shore excursions planned for our stops in Cabo San Lucas and Mazatlan to make sure we see as much as possible. Likewise, we have a full pre-cruise day in Long Beach, CA to explore the city's highlights.
Honest Cruise Line Comparisons
Fellow travelers ask us all the time to compare cruise lines. After this trip, we will have sailed on all three major cruise lines' largest and newest ships to date. So, we can offer our honest comparisons of what each cruise line does well and where they fall a bit short. There are a few elements of Carnival Panorama that are different from the competitor lines. For instance, the shorter main theater shows and the fact that no entertainment reservations are required. We can't wait to see how Carnival Cruise Line stacks up to the competition.

Be sure to stay tuned to the blog and social media for our updates and reviews from the trip!
Comments
Do you have plans to sail on Carnival Panorama? What are your favorite features on Carnival Cruise Line's Vista-class? Drop us an anchor below with your thoughts on this newest ship in the Carnival fleet.