Disney Cruise Line just announced that the CDC has approved its plan for a test cruise on Disney Dream. The CDC has approved Disney Cruise Line test cruises to evaluate the line's health and safety procedures.
This first simulated voyage will be a two-night cruise and will occur on June 29th, departing from Port Canaveral, FL.
The announcement came from Thomas Mazloum, President of Disney Signature Experiences.
You can read his entire statement below.
More Test Cruises to Follow
Currently, the CDC requires cruise lines to conduct simulated voyages to obtain a conditional sailing certificate. Although, cruise lines can bypass this requirement if certain thresholds are met.
If a cruise line can attest that 95% of the passengers on a cruise ship are vaccinated, then the cruise line can begin restricted passenger service without conducting such simulated voyages.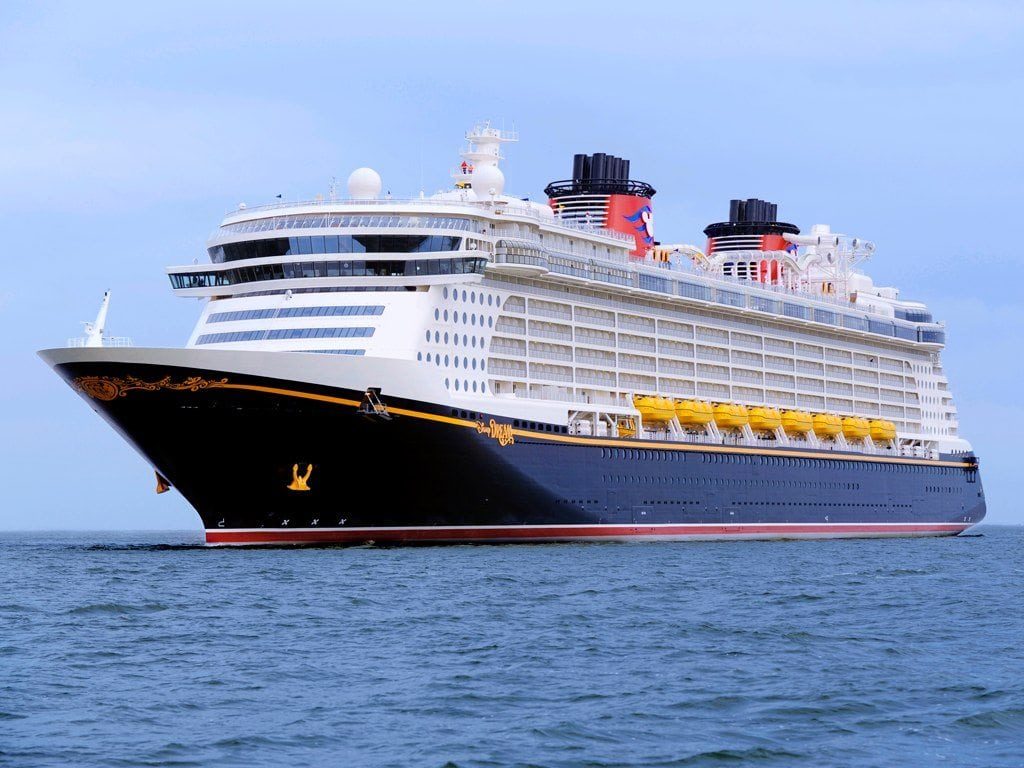 Given that Disney Cruise Line caters to mostly families, it didn't seem realistic that the line would go the vaccination route.
Instead, the cruise line will need to conduct test cruises on all vessels that plan to restart in the United States.
With this announcement, Disney Cruise Line now joins the likes of Royal Caribbean International. Last week, Royal Caribbean announced a test sailing on Freedom of the Seas. Currently, Freedom the Seas' test sailing is scheduled for June 20th, departing from Miami, FL.
This week, we also expect to hear from other cruise lines. For instance, Carnival Cruise Line is expected to announce test sailings soon from Florida and Texas.
The CDC has not provided the public with any guidance on the process of obtaining a conditional sailing certificate after a cruise line completes test cruises.
So, it is possible that cruising could restart from Florida in July. Of course, this depends on whether the test cruises are successful.
It is also possible that the CDC will delay the restart of cruising if the cruise line protocols don't measure up to the health organization's criteria.
Message from Thomas Mazloum, President, Disney Signature Experiences
"I have some great news to share, team.
We received word that the Centers for Disease Control and Prevention has approved our application to conduct a simulation cruise in advance of resuming normal operations.
This is a critically important milestone for Disney Cruise Line – and I want to thank everyone who has been supporting our return-to-service plans with such dedication and hard work.
We now have the green light to conduct our two-night simulation cruise aboard the Disney Dream from June 29 to July 1, sailing from Port Canaveral. The ship will sail with volunteer passengers and test our newly developed health and safety protocols, which have been meticulously tailored to the current public health environment. All of these protocols are essential to cruising responsibly, and Disney Cruise Line couldn't be more committed to making vacation dreams come true as it prioritizes the wellbeing of all who step aboard our ships.
Today, as we move closer to restarting our U.S. cruises, I want to spotlight the tremendous resilience and positivity of the team. Your collaboration and continued enthusiasm throughout the pandemic have been nothing short of amazing, as we've researched, drafted, revised and refined our comprehensive roadmap for cruising again. It has been no small feat – and I'm extremely proud of everyone."
Comments
What do you think of this announcement? Would you volunteer for one of the Disney Cruise Line test cruises? Drop us an anchor below with your thoughts about this latest cruise news.
Stay up to date with the latest cruise news and travel updates!