SCROLL DOWN TO WATCH OUR LATEST CRUISE NEWS UPDATE FOR THIS WEEK!
As cruise lines prepare to set sail soon, there have been several updates the last few days. These new developments have us very excited for the future of cruising from the United States. Don't worry if you missed any of the headlines, as we have all of the latest Cruise News for October 9th.
Cruise News October 9th Edition
Royal Caribbean Prepares to Sail from Singapore
In surprising news, Royal Caribbean revealed that Quantum of the Seas will begin cruising from Singapore starting in December. This unexpected announcement came just after the cruise line cancelled all global cruises through the end of November.
Royal Caribbean revealed that these "pilot cruises" were the result of months of planning and working with Singaporean government officials to ensure proper health and safety protocols were put in place. These "Ocean Getaway" cruises are essentially cruises to nowhere.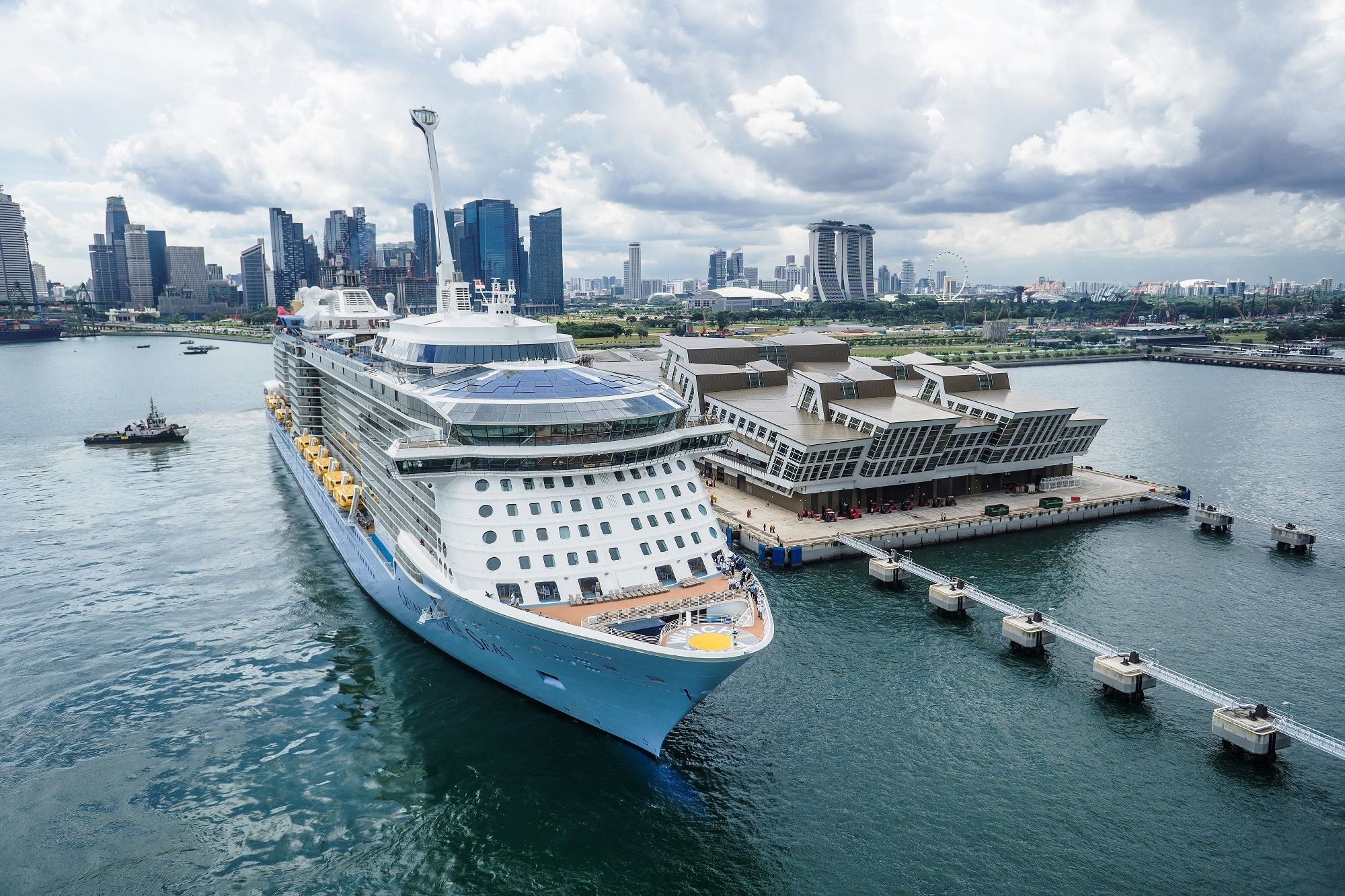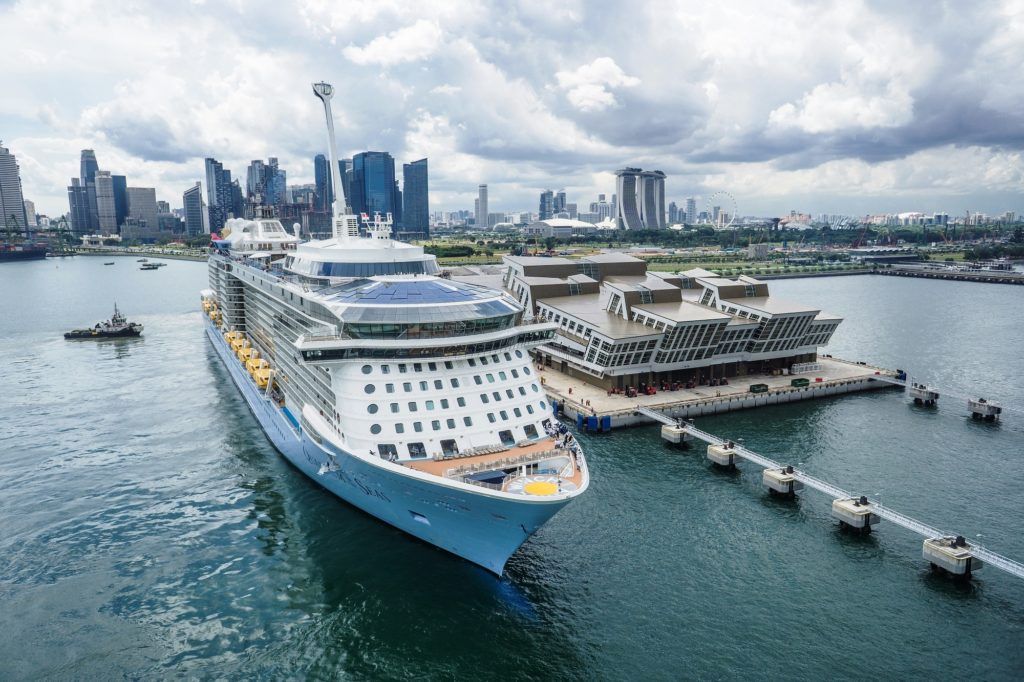 Sadly, the sailings are only open to residents of Singapore.
What is not surprising though, is that Royal Caribbean will be implementing a number of recommendations from its Healthy Sail Panel report. Finally, the company released some specific details regarding many of these recommendations.
For the initial sailings, the cruise line is capping the passenger capacity at 50%. This will allow for more space and easier physical distancing throughout the vessel.
Among the new protocols is testing for all passengers. In Singapore, Royal Caribbean will cover the costs of testing through January 30, 2021. The cruise line will inform passengers regarding testing locations and procedures for reimbursement closer to embarkation.
In "nearly all public spaces," guests will need to wear face masks. In addition, cruisers need to wear face masks even in instances where physical distancing is possible. The only exceptions include passenger staterooms and when seated in a dining venue with proper social distancing.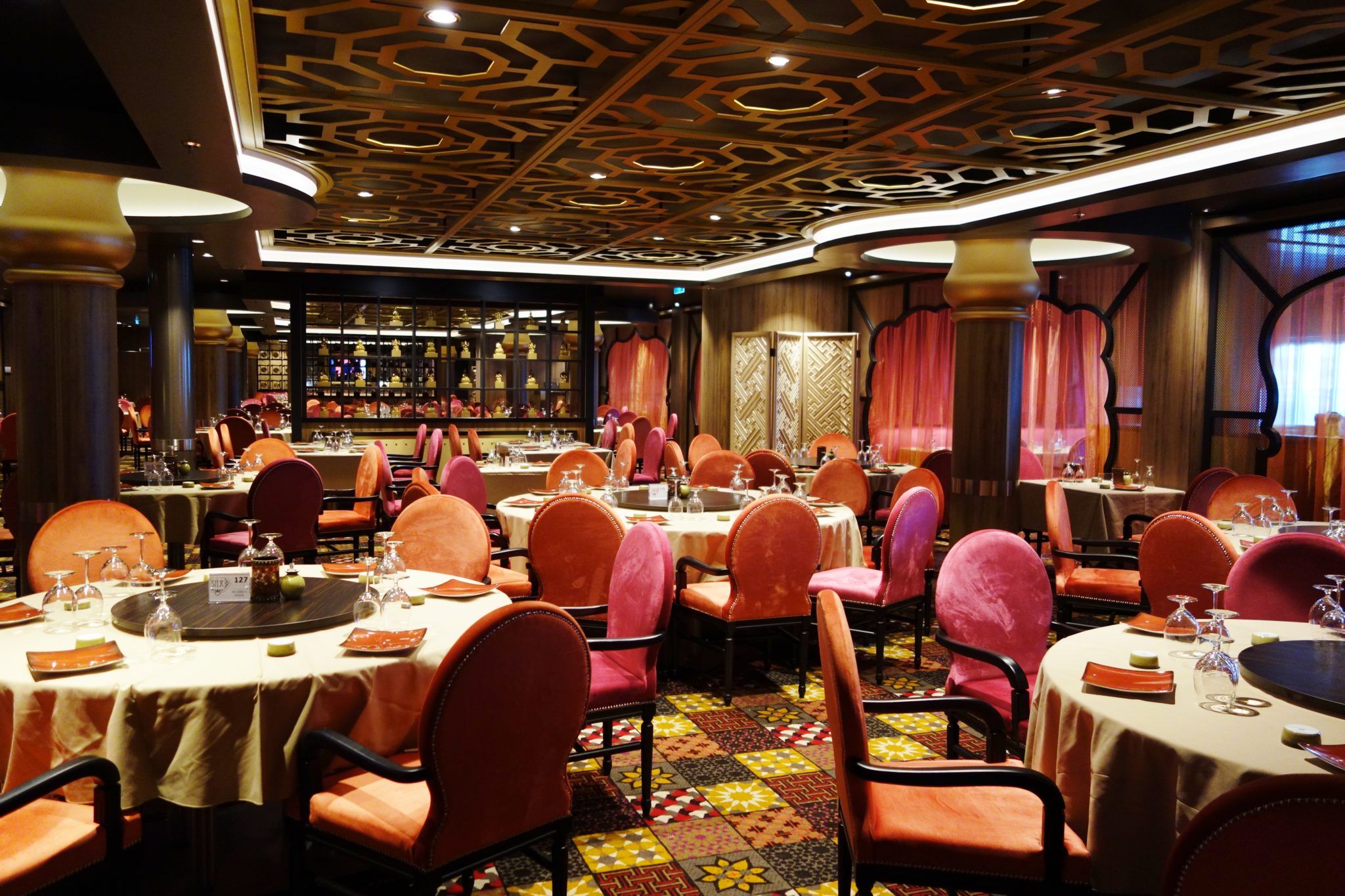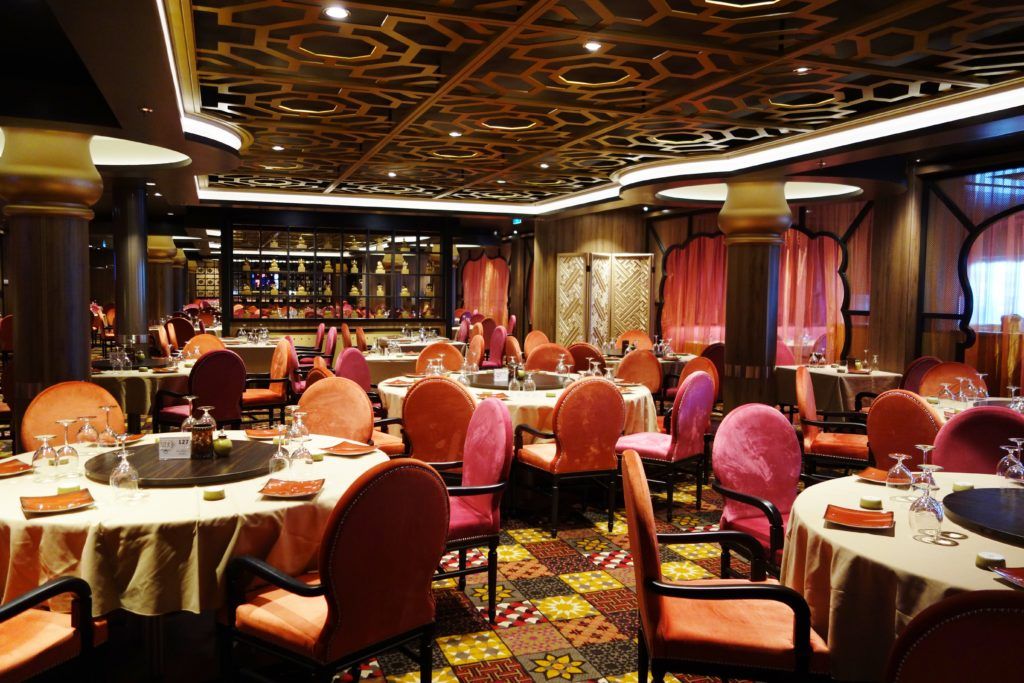 Also, masks are not necessary when engaging in activities where cruisers may become wet, such as the swimming pools. However, guests have to wear masks during all cruise shows and activities. The mask requirement also holds for lounges and nightclubs. Again, guests can remove masks in bars and lounges when seated at a physically distanced table.
Unfortunately, the Windjammer will close for dinner on these initial cruises. Plus, the cruise line is implementing a reservation system for this dining venue. In addition, crew will be serving guests at the buffet. Additionally, the venue will offer more covered or wrapped grab-and-go items to reduce crowding.
Carnival Cruise Line Leadership Remains Optimistic
In an earnings call yesterday, Carnival Corporation CEO Arnold Donald was "optimistic" that cruising in the U.S. would resume by the end of the year. The company's Costa Cruises has launched multiple ships in Italy employing a number of health and safety protocols. A second cruise line, German brand AIDA cruises, begins cruising later this month as well.
These are all indications to Carnival Corporation leadership that cruising can resume during the ongoing health crisis.
Donald indicated that these initial sailings offer opportunities for the organization to evaluate and test different health and safety protocols.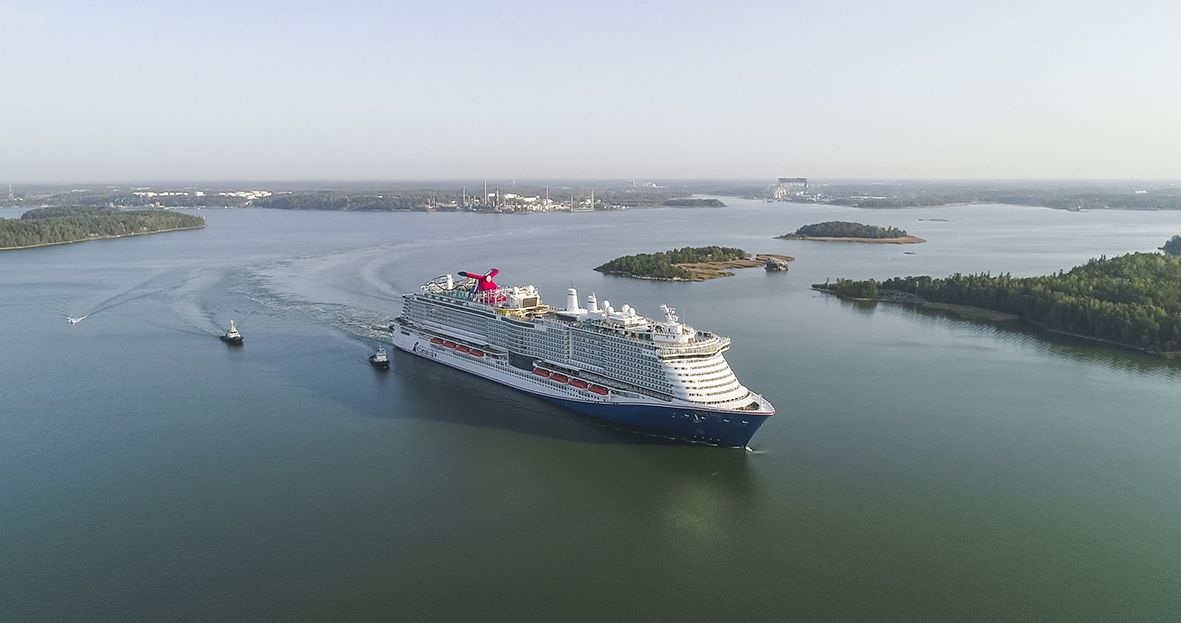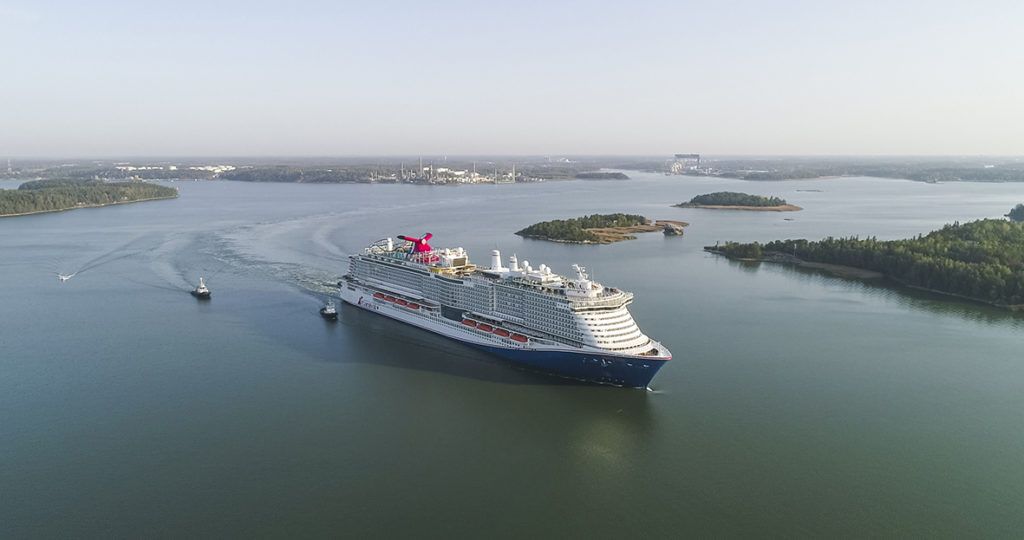 Given the cruise ban in the U.S., the conglomerate has made a number of changes to be more lean and efficient. This includes selling 18 older vessels, as well as delaying investments in future ships. Further, Donald mentioned that each of the individual brands have the ability to independently resume cruising, with the ability to focus on past cruisers as there will be fewer ships in each fleet setting sail.
The company's CFO confirmed that a ship's break even point was between 30-50% capacity, depending on the class of ship.
At the same time Carnival Corporation was discussing a return to cruising, the company released sailings for its latest Excel-class ship Carnival Celebration. The inaugural cruise will be a 14 night transatlantic journey departing from Southampton, England, sailing to the ship's homeport in Miami, FL. This initial sailing is scheduled for November 6, 2022.
Royal Caribbean and NCL Cancel All November Cruises
Last week, we reported that Carnival Cruise Line cancelled almost all cruises from the U.S. through the end of the year. The brand left only cruises from Port Canaveral and Miami, Florida available as possible sailings in 2020.
So, we were not surprised when the other major cruise lines made similar announcements. In fact, both Norwegian Cruise Line and Royal Caribbean International announced more cancellations this past week.
On Monday, Norwegian Cruise Line announced it was cancelling all cruises through the end of November. In addition, the line further delayed cruises on three ships. Now, cruises on Norwegian Star, Norwegian Spirit, and Norwegian Dawn will not resume until March 2021.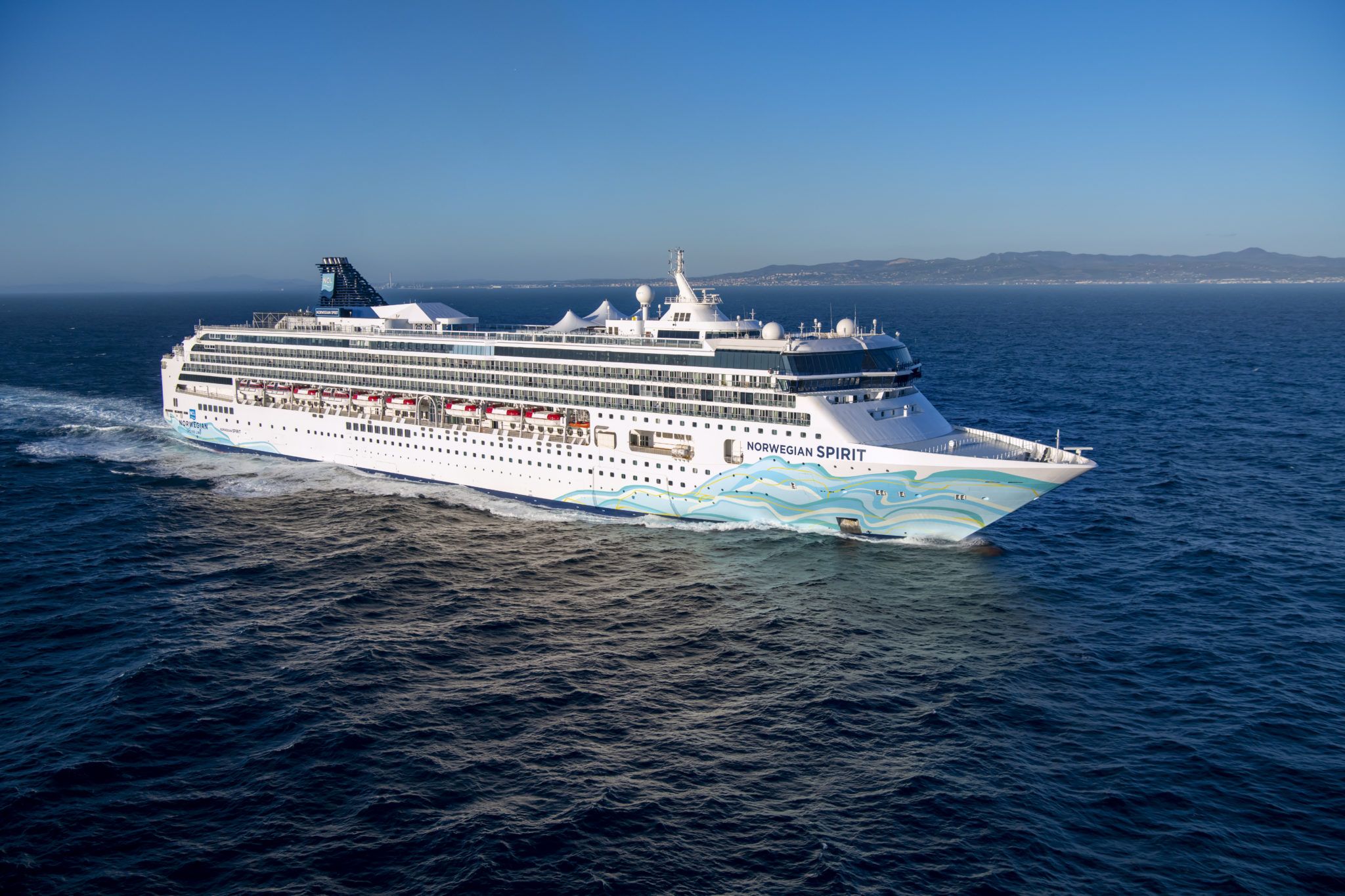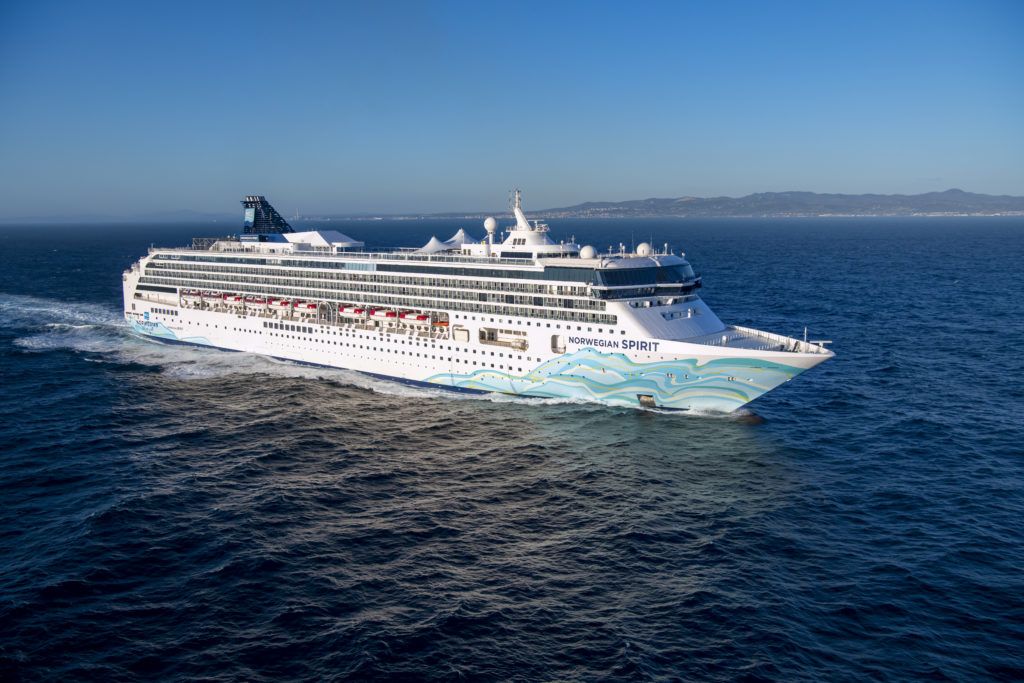 These cruise ships tend to offer cruises in the Mediterranean. So, with Americans not able to travel to much of these areas just yet, these further cancellations from NCL were not too surprising.
Cruisers effected by these changes will receive a full refund within 25 days. In addition, these cruisers will get a 10% off coupon for a future booking through 2022.
On Tuesday, Royal Caribbean Group made an update to its current deployment schedule. The cruise brand cancelled all global sailings through November 30th for both Royal Caribbean and Celebrity Cruises. Cruisers impacted by these changes will receive 125% future cruise credit. Travelers can apply these future cruise credits to sailings through April 30th, 2022.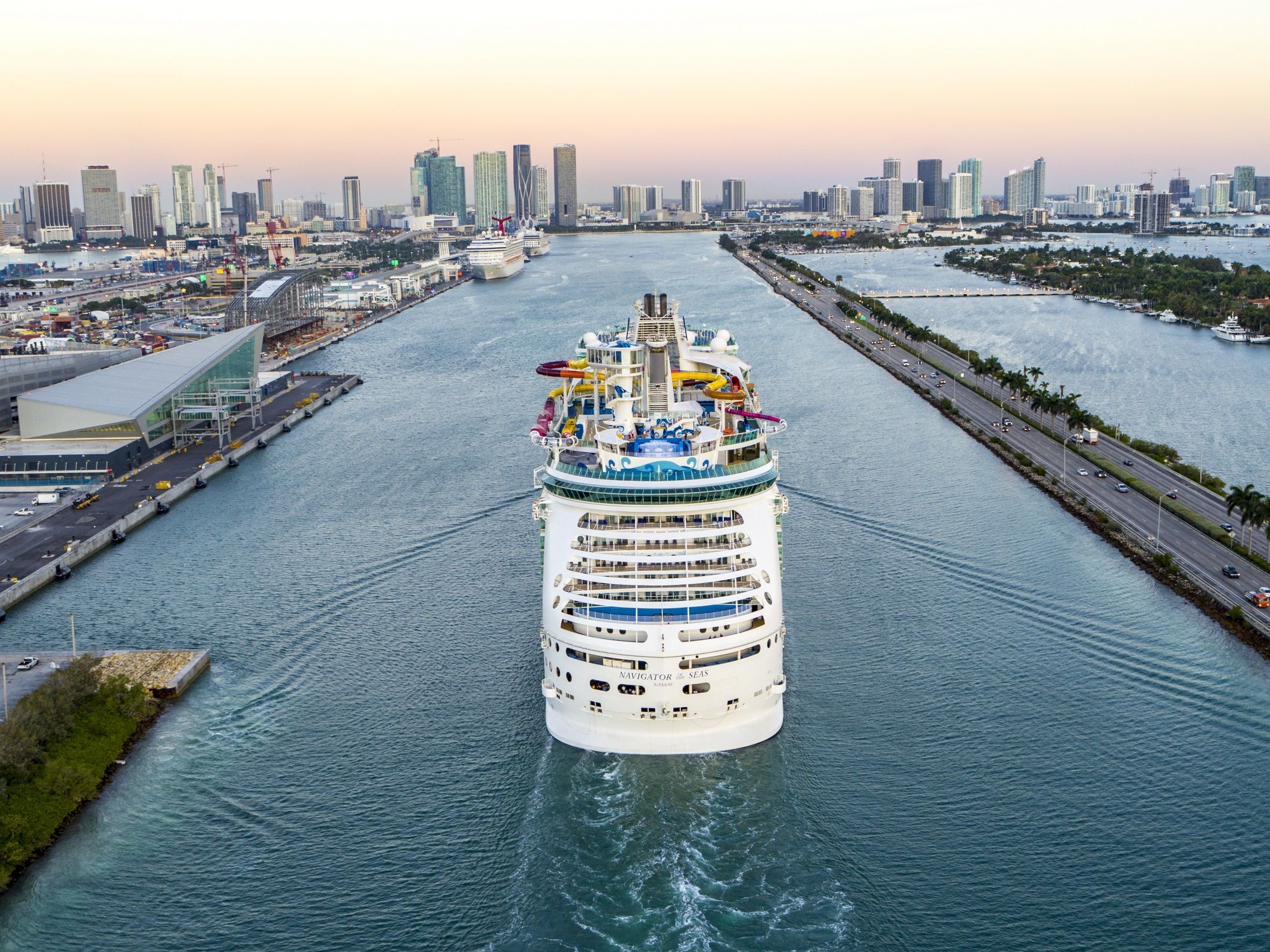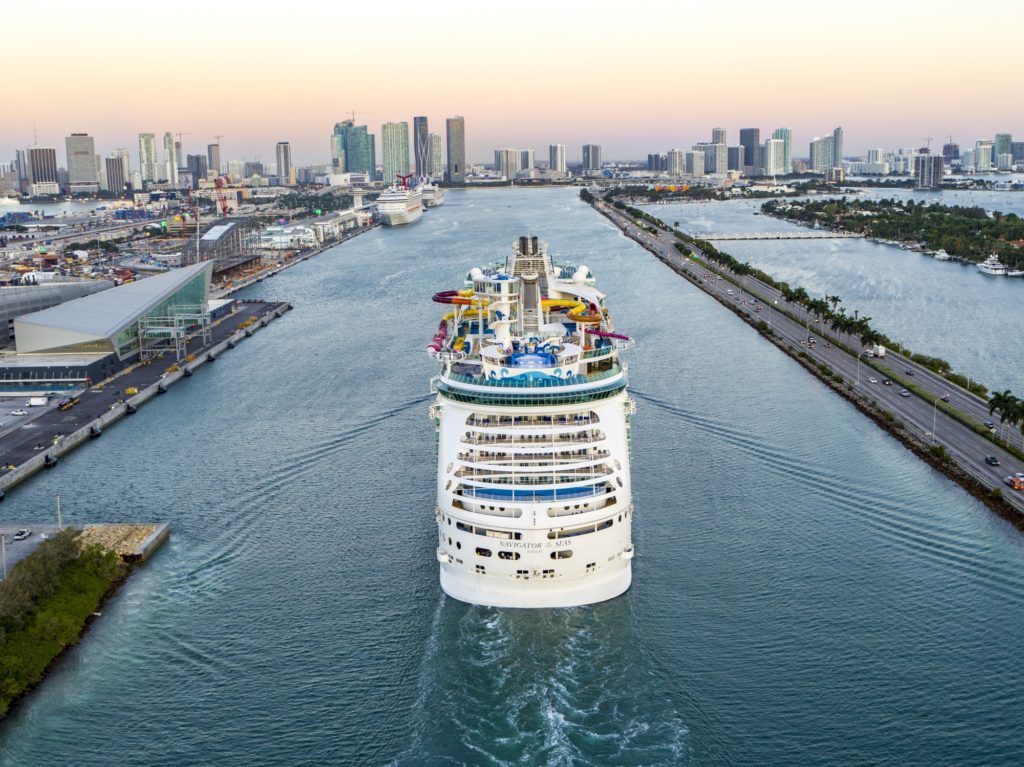 Or, if cruisers prefer, they can receive a full refund by completing an online form. Cruisers can also "lift and shift" a reservation to a new sailing.
New Cruise Ship Milestones
This week, two cruise lines reached major milestones for their newest vessels.
Windstar Cruises' recently updated Star Breeze completed sea trials. This ship just completed a multi-million dollar makeover as part of the Star Plus Initiative. This revitalization included stretching the vessel, adding an additional section featuring new cabins, amenities, and dining.
Originally, Star Breeze was scheduled to set sail earlier this year. Currently, Windstar Cruises has suspended sailings through the end of 2020. Now, the revitalized ship is set to debut from San Juan, PR in January 2021 offering 7 night Caribbean cruises.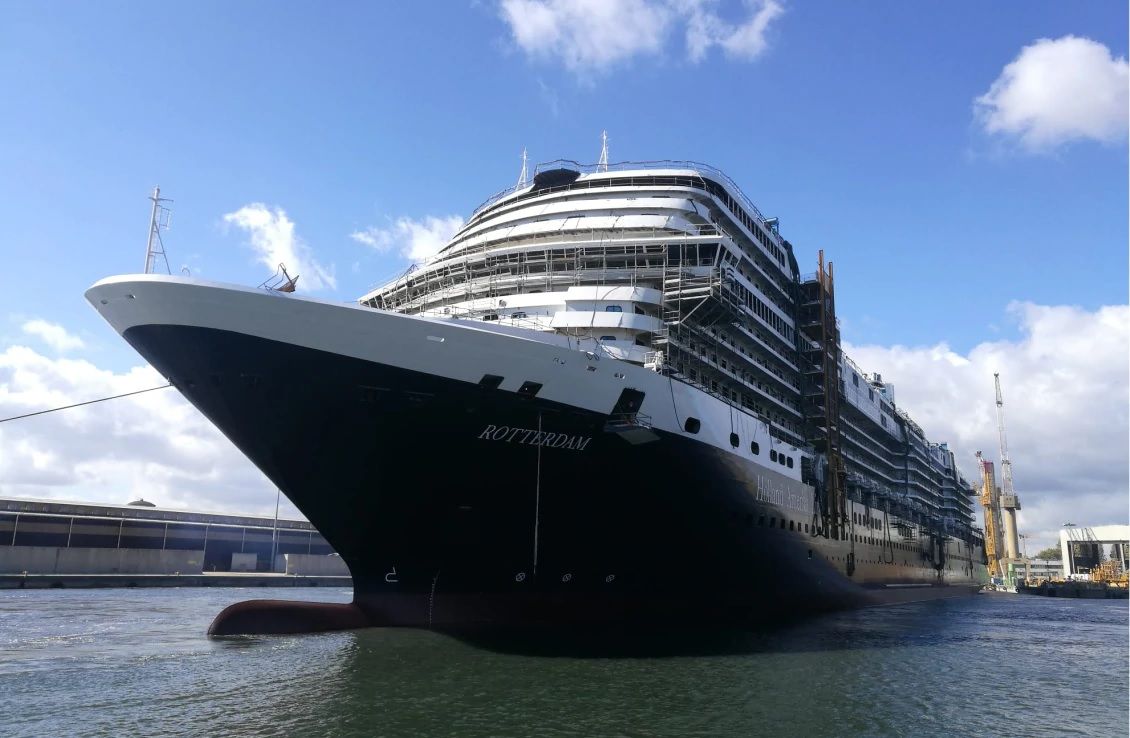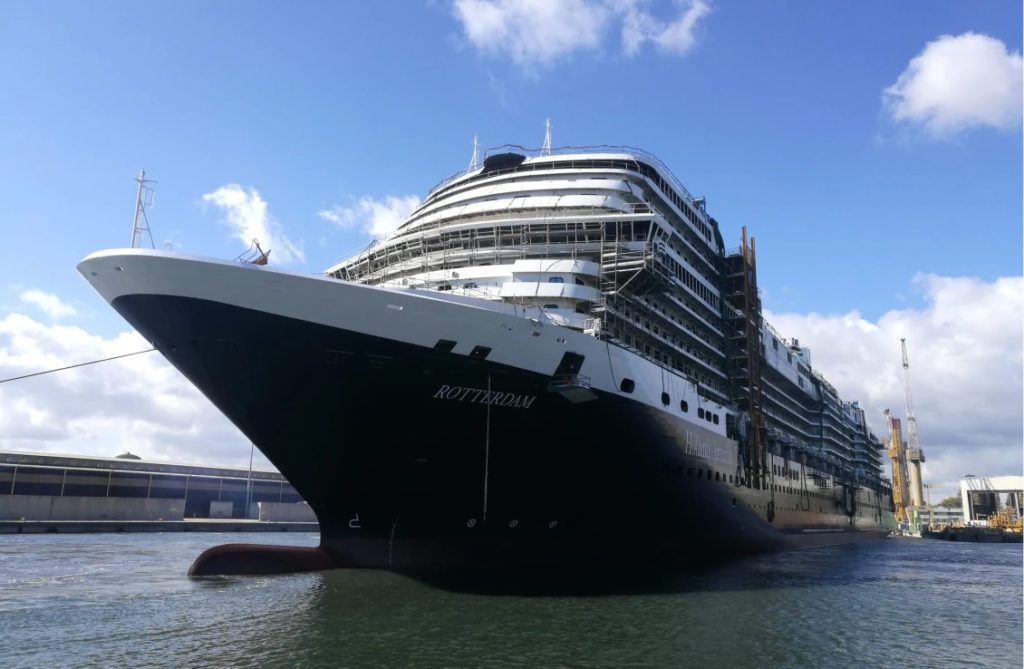 In other ship news, Holland America Line's newest vessel touched water for the first time. The newly named Rotterdam was officially floated out at the shipyard earlier this week. This major milestone follows the ship's coin ceremony that occurred last week in Italy. The cruise line expects the ship to set sail in 2021.
Costa Cruises Largest Ship to Set Sail Next Week
Carnival Corporation's Costa Cruises has had two ships successfully complete cruises in Italy. So, the cruise line is expanding next week. The line's largest ship, Costa Smeralda, will begin Mediterranean cruises this Sunday. For its initial startup, the ship will offer 7 night cruises visiting ports including La Spezia, Cagliari, Naples, Messina, and Civitavecchia (Rome).
Like other Costa Cruises' ships currently in operation, the sailings are only open to Italian residents. A number of health and safety protocols are in place to protect passengers and crew. These measures include physical distancing on the ship, face masks, and rapid COVID-19 testing before boarding. Also, all cruisers are only allowed ashore at each port of call on Costa Cruises approved shore excursions.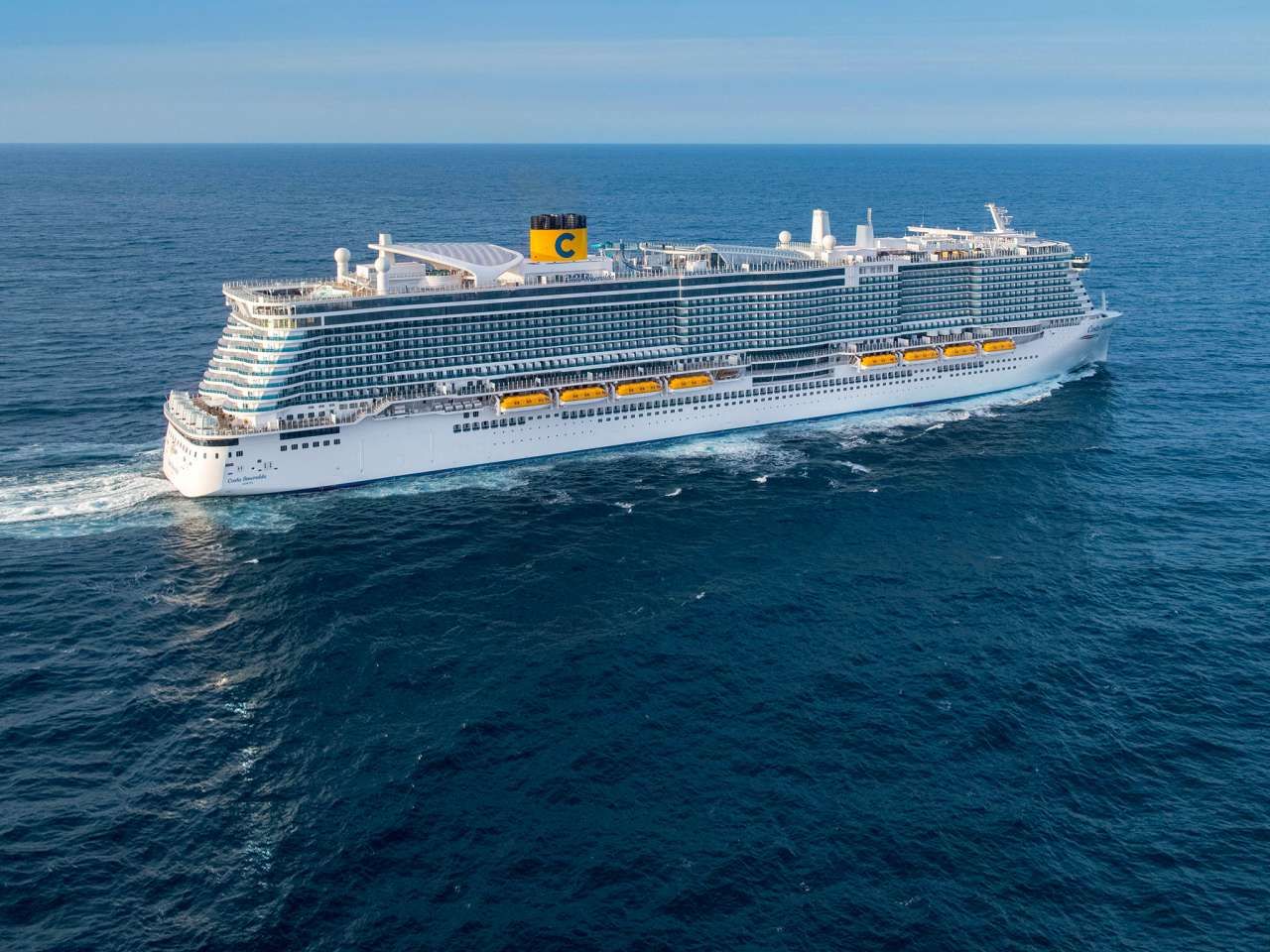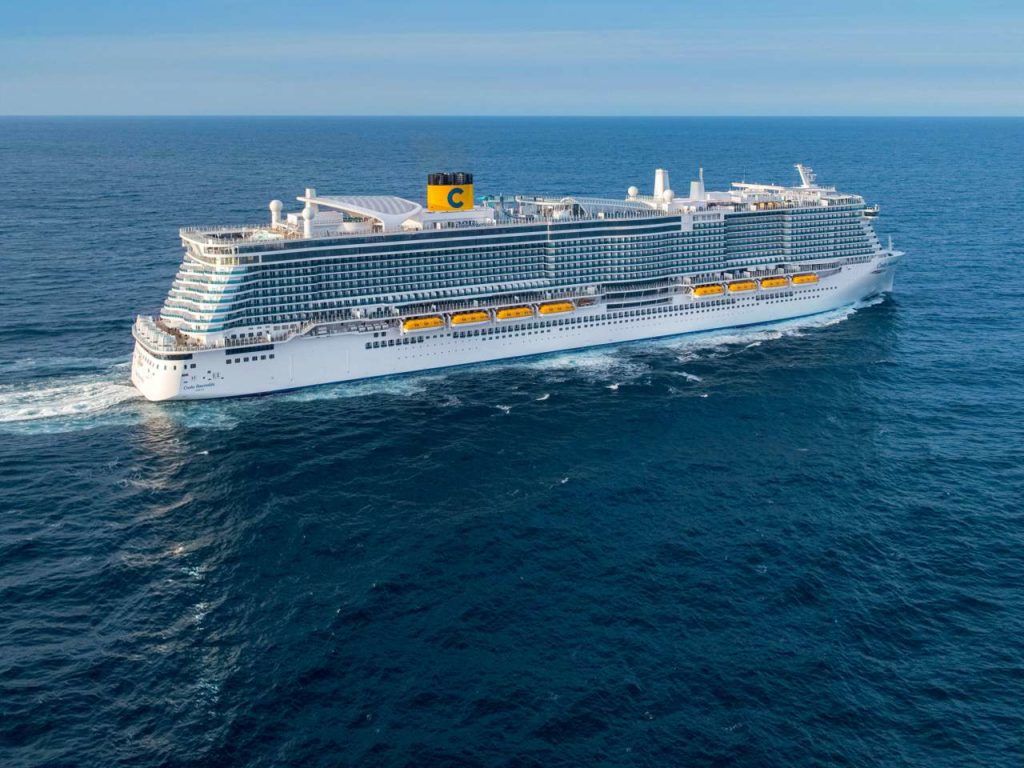 This massive 180,000 gross ton ship holds 6,000 passengers and is an Excel-Class ship similar in design to Carnival Mardi Gras. With over a dozen restaurants, several bars and lounges, and the first museum, it is one of the largest vessels to resume cruising.
While the initial sailings are only visiting Italian ports, the cruise line has plans to expand the ship's ports of call. Starting on November 14th, the ship is scheduled to begin calling on cities in France and Spain.
Comments
Did we miss any major updates in this week's Cruise News October 9th Edition? Drop us an anchor below to share your recent headlines from the world of cruising.